Druhomes.com – A small house interior is a challenge for many homeowners to determine the interior design, furnishings, and decorations in it. This you need to do so that your mobility and activities in the interior of your home become more comfortable and smooth. There are various ways you can do to save space in your small home. For example, you can use a simple interior design, use multifunctional furniture, take advantage of free space and create vertical storage. One of the vertical storage that you can choose in your home is shelves. However, using shelves alone is not enough, because you need to consider the floor space of your house. Therefore, an alternative that you can use is to use hanging shelves.
Using a shelf design like this can give you hanging storage that saves space and makes all your activities more comfortable. Therefore, in this article, we will discuss Create a Spacious Room Interior by Using Hanging Shelves. You can use this hanging shelf flexibly in a variety of room interiors that you want. In addition, you can also use it for decorative or functional purposes. With the right design, you can create a comfortable and beautiful home in this simple way. Let's discuss!
Simple Hanging Shelves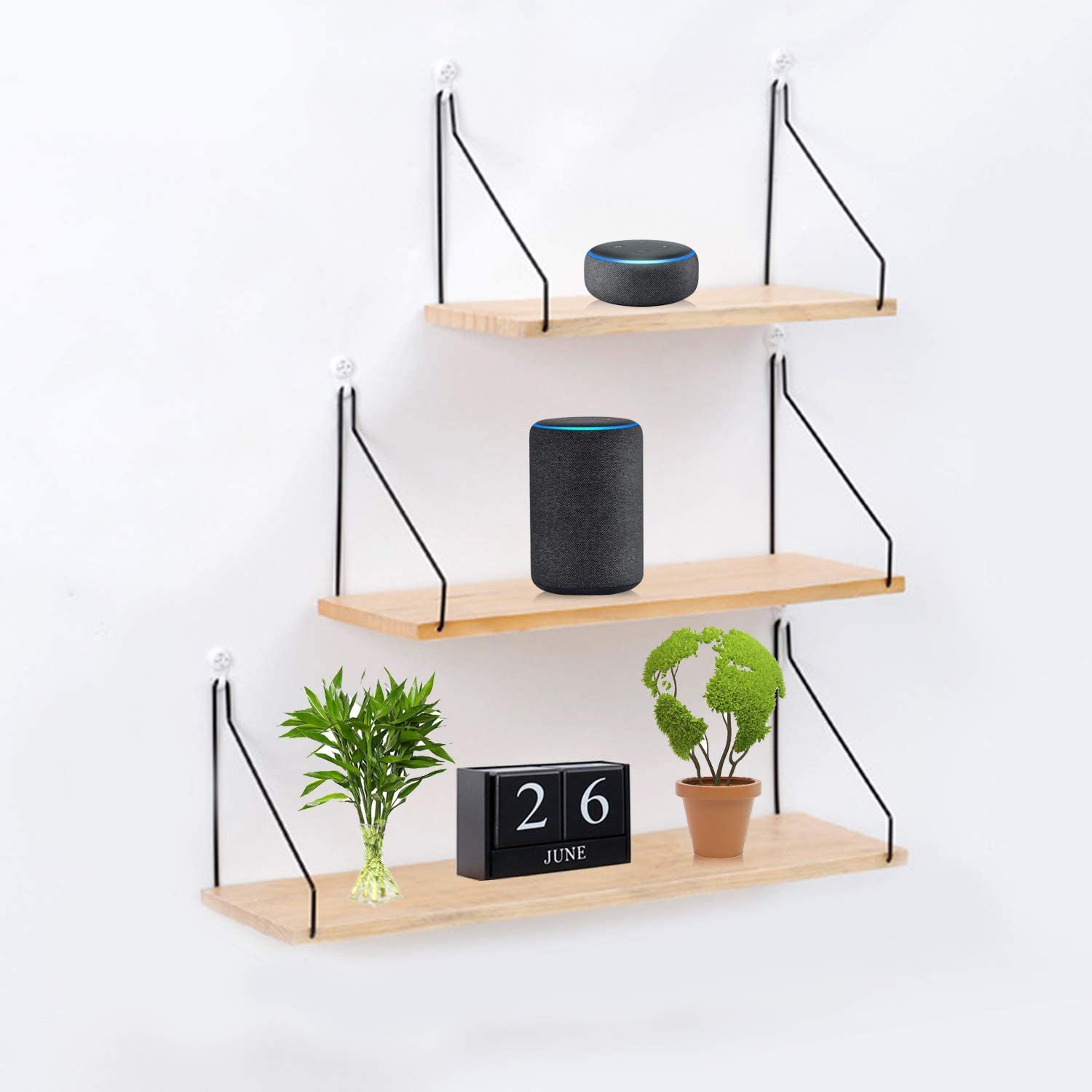 The first hanging shelves idea we discuss in this article is the style and design you use. The design of the hanging shelves that you use is important for you to determine so that it is in harmony with the interior design that you create in your home. Therefore, one of the hanging shelves designs that you can use is a simple concept. You can use this simple design for a variety of interior concepts you want. Moreover, you can also use simple geometric accents on your shelves to create a more modern and elegant style.
Industrial Hanging Shelves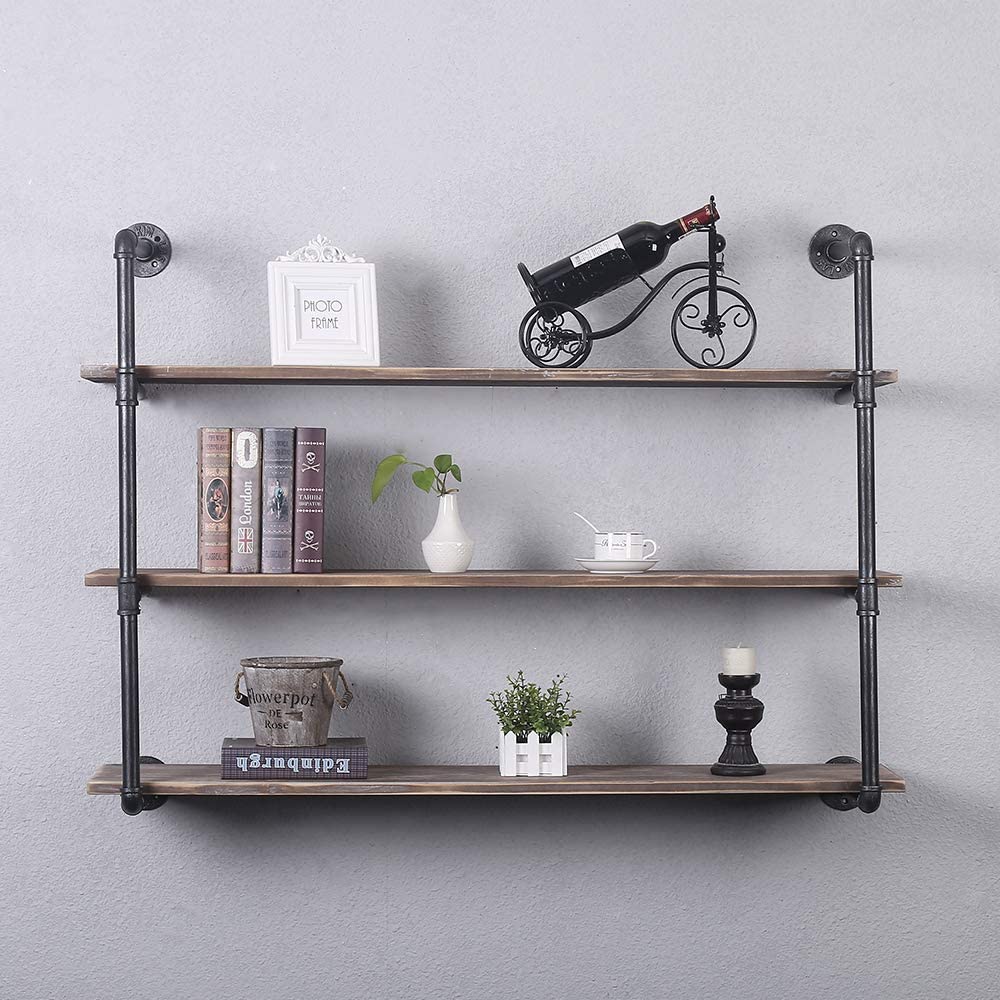 In addition to using a simple design, you can also use industrial hanging shelves for the interior of your home. Using industrial designs on this furniture will give you an aesthetic and unique accent. Moreover, you can choose materials that are in harmony with industrial styles. For example, you can use hanging shelves made of iron and wood. Both of these materials will give you the benefit of both aesthetic and functional value. This is because this material is attractive, strong, and durable for your daily use.
Unique Hanging Shelves for Bedroom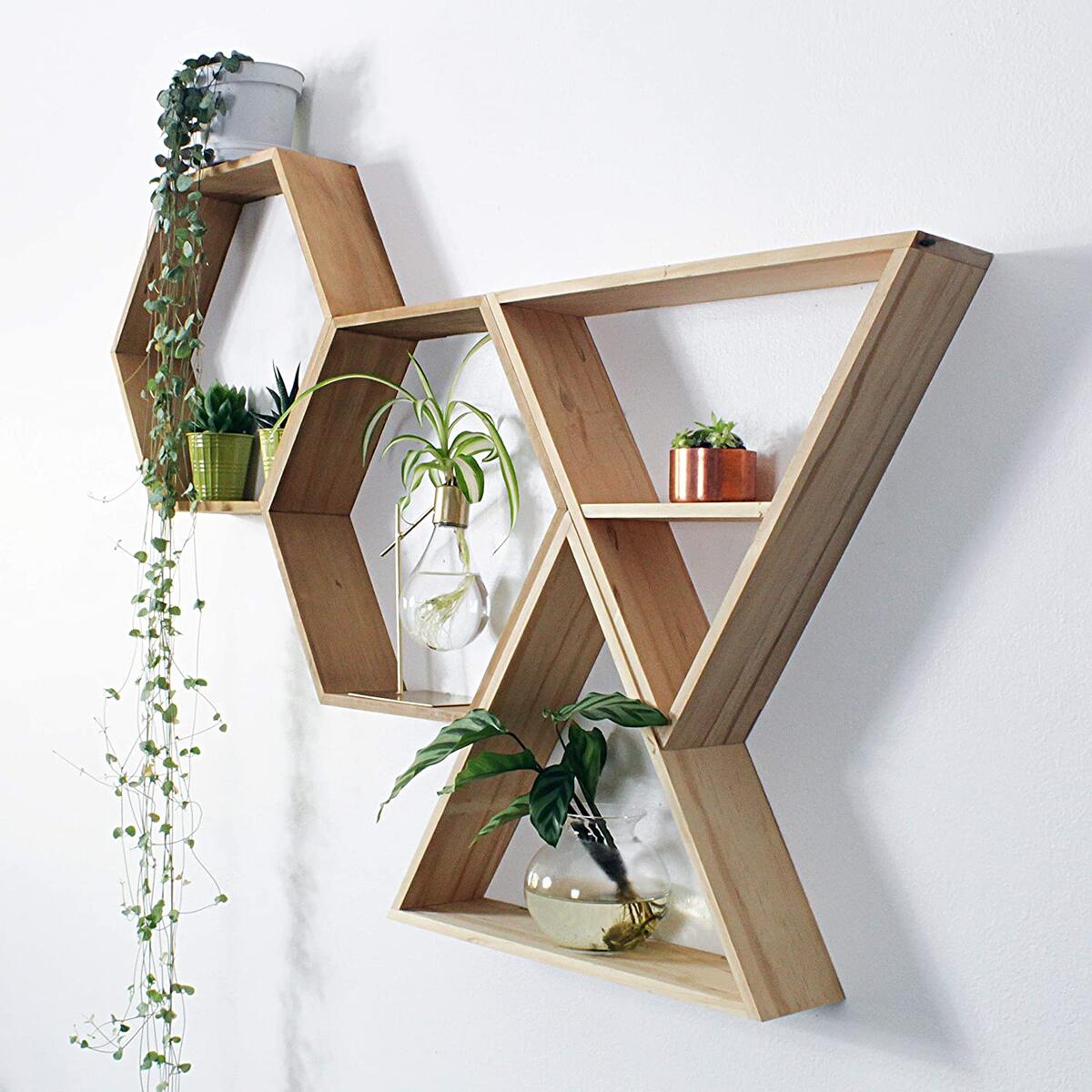 Also, you can create a unique and aesthetic hanging shelf design in your bedroom interior. The bedroom is an important thing for you to pay attention to the layout and the size in it. Therefore, using this hanging storage is the right idea for you to do. You can use your hanging shelves as a unique and functional multifunctional decorative accent. To create it, you can use a variety of contemporary designs or unique geometric designs to your liking. By using the design according to your choice, you can provide a unique accent in the interior of your bedroom.
Hanging Shelves as Modern Decoration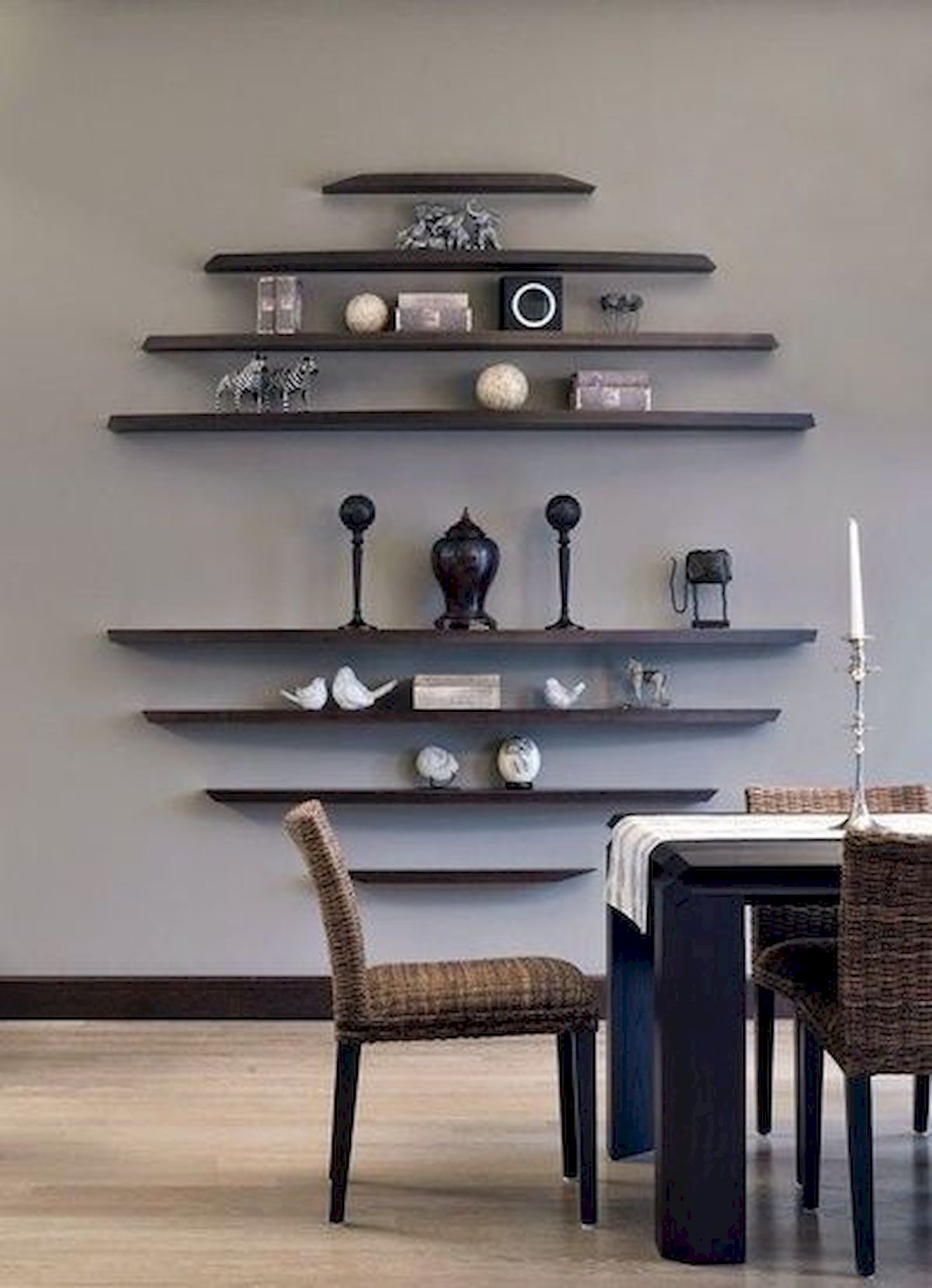 You can also create an elegant accent in a simple concept in the interior of your home using a modern style. To create it, you can use modern hanging shelves in your home. You can create these modern shelves by determining the shape and material you use. For example, you can use geometric shapes on the shelves that you use. Meanwhile, you can also add other modern accents such as ambient lights and other modern accents. Create a modern character that you want in this hanging storage according to your expression and character.
Hanging Shelves for Spacious Living Room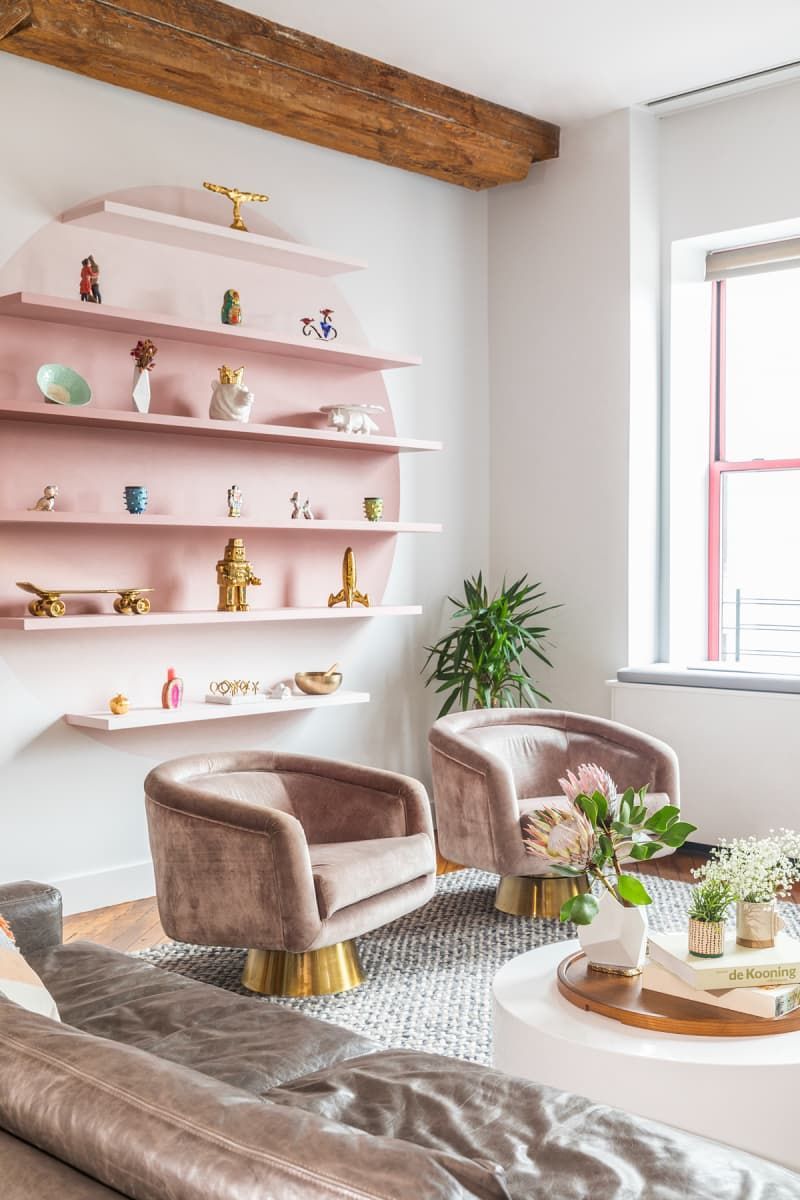 For those of you who have a limited-sized home interior, you can also focus more on creating a wider and more comfortable interior. One of the interiors that you can create with this spacious atmosphere in your living room. This is because the living room is a place for all your and your family's daily mobility. In addition, the living room is also a gathering place for you, your friends, and your family. Therefore, you can use functional hanging shelves that you can use to store your things neatly. With a neat appearance of the interior of your living room, the atmosphere in it will become wider and give everyone who is in its comfort in their activities.
Functional Hanging Shelves in the Workspace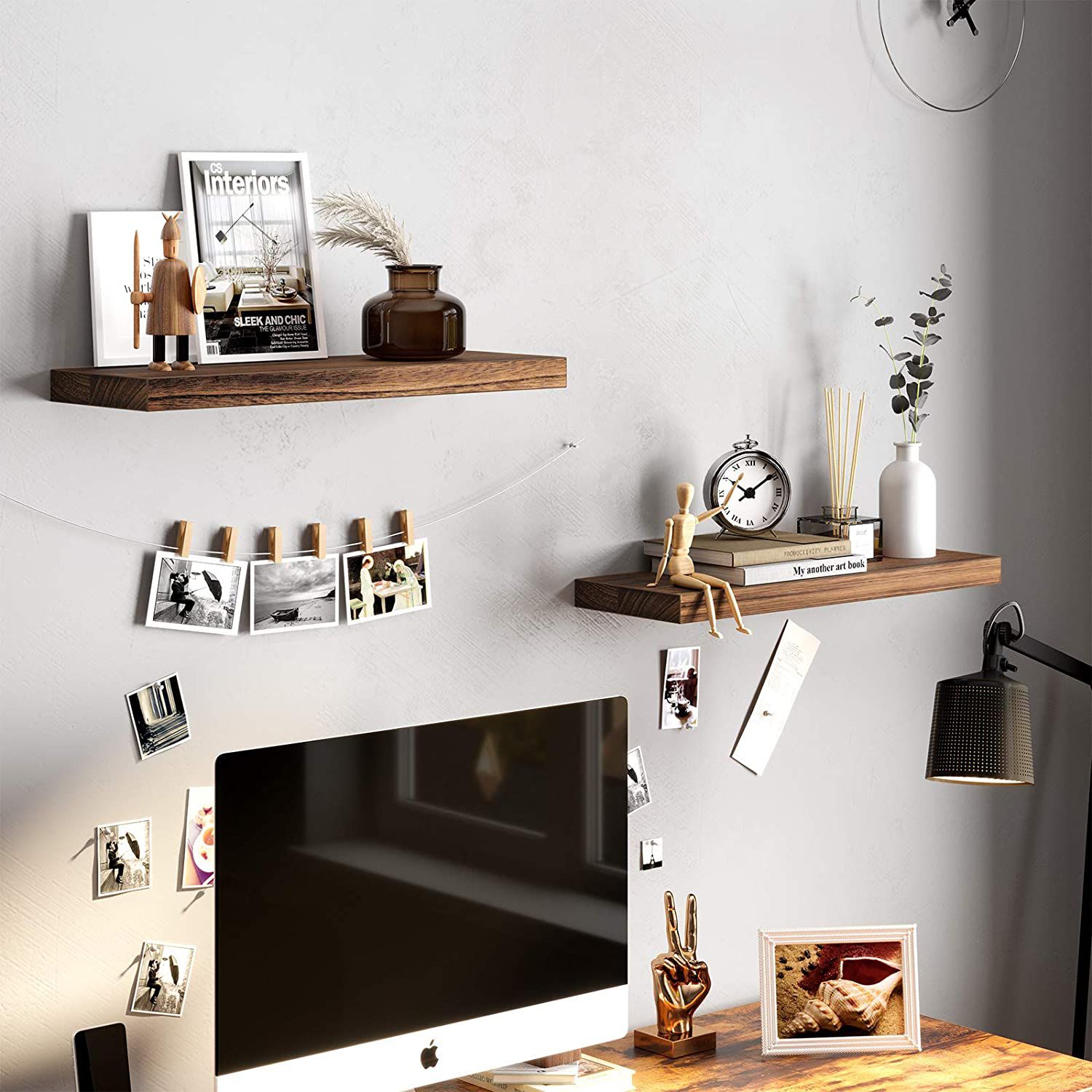 You can also create this hanging storage in the interior of your workspace. Using hanging shelves can give you a more practical and neat look for your daily productivity. You can use the design and size of this shelves according to your wishes and needs. Thus, you can create harmonious storage with the items you have. A neat atmosphere in your workspace can make you more productive because you don't need to be bothered by messy items. Thus, working from home will feel more fun and comfortable.
Mini Garden in Your Kitchen Interior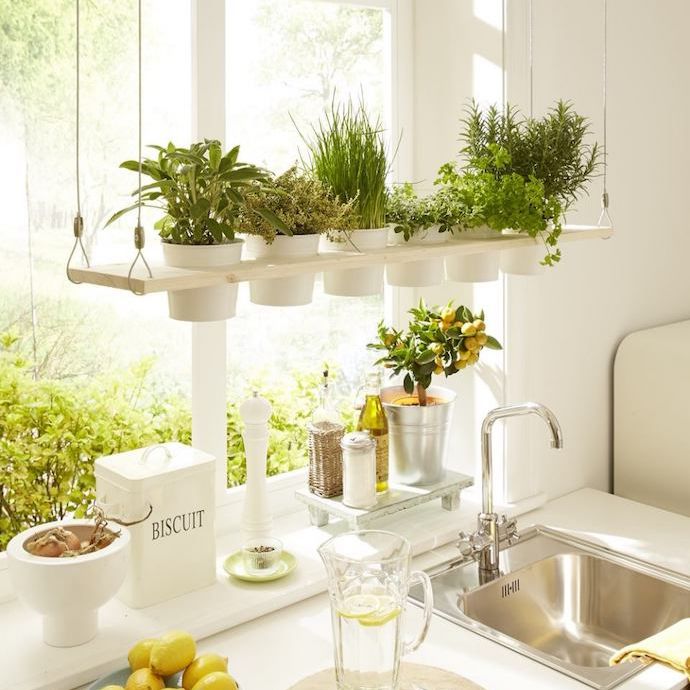 You can also provide your kitchen with hanging shelves for your functional and decorative needs. However, for those of you who have a kitchen with natural accents in it, you can use hanging shelves for vegetables or ornamental plants. This can give you a fresh and beautiful mini garden in the interior of your home. You can also save on your budget if you grow vegetables in your kitchen. In addition to providing decorative value from natural accents, this concept will certainly provide functional value in your kitchen interior.
Fresh Hanging Shelves in the Bathroom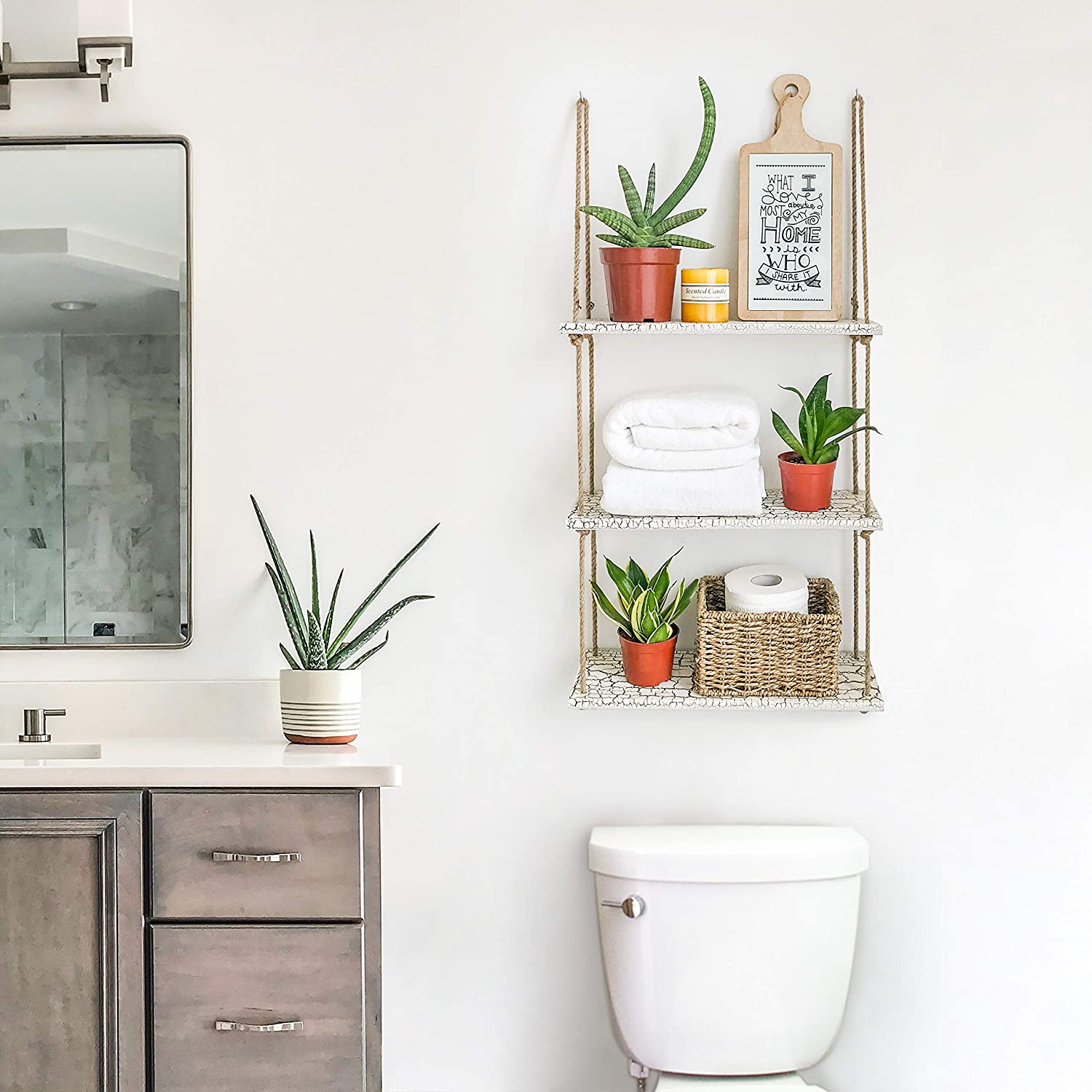 Another room interior that we don't miss to discuss using hanging shelves in your bathroom. Bathrooms in general have a smaller size than the size of other interior rooms in your home. Therefore, creating efficient storage is something you can do in it. You can use hanging shelves in various parts of the bathroom according to your needs. For example, you can use these shelves in the area around your bathroom sink and mirror. This will make it easier for you to store and retrieve the items you need in your bathroom.
Thus our discussion of Create a Spacious Room Interior by Using Hanging Shelves. By using the right storage, you can change the interior of a small house to feel more spacious and comfortable. One type and design of storage that you can use in your small home is hanging shelves. Using this piece of furniture can give you a variety of benefits, from functional to decorative values. You can also use a variety of designs and concepts according to your needs. You can even adjust the design of your shelves to the interior design you are using. This allows you to choose the simplest to the most unique hanging shelves for the interior of your small home. Therefore, create an interior that is comfortable and feels more spacious by using this piece of furniture. Happy decorating!