Druhomes.com – The kitchen is an important and essential part of the house for you to have in your home or apartment. This is because the kitchen is a place for you to cook, prepare and clean food every day. A kitchen with a comfortable appearance is the dream of many people, especially a kitchen that is functional and has a comfort aspect in it. It will gives you passion when you cook in the kitchen. The G shaped kitchen layout design that you will apply is an interesting idea nowadays, and the G shaped kitchen layout has a side angle resembling the letter 'G'. A G shaped kitchen does not take up too much space, before we go deeper, some aspects must be considered when designing a G shaped kitchen layout. Therefore, in this article, we will discuss Cozy G Shaped Kitchen Design and Concept Ideas. Let's discuss!
Interior Color Ideas
The first step is the color implementation in a G shaped kitchen is very diverse, the most important thing is choosing colors to make your room feel comfortable. Colors that are suitable for coloring your G shaped kitchen are neutral, monochrome, and complementary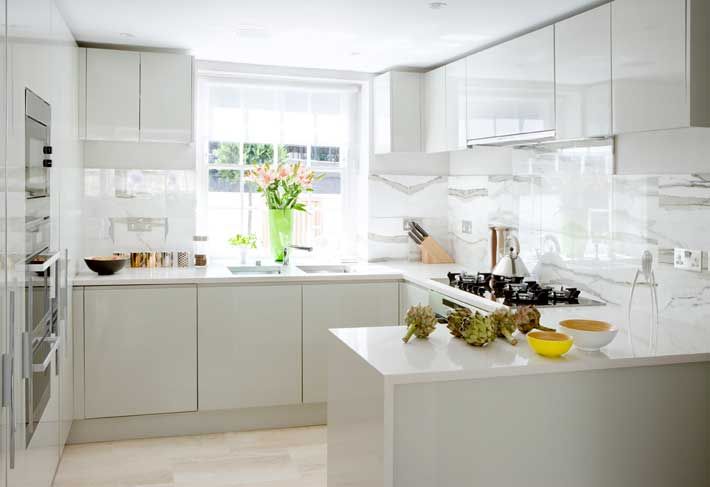 The neutral color scheme is an easy color to dominate your G shaped kitchen interior. If you choose a neutral color, the aspect of the room that is suitable for neutral colors on the walls of the room. White color on the walls when paired with gray marble countertops or other bright colors, and a little extra on the wooden accessories in your G shaped kitchen.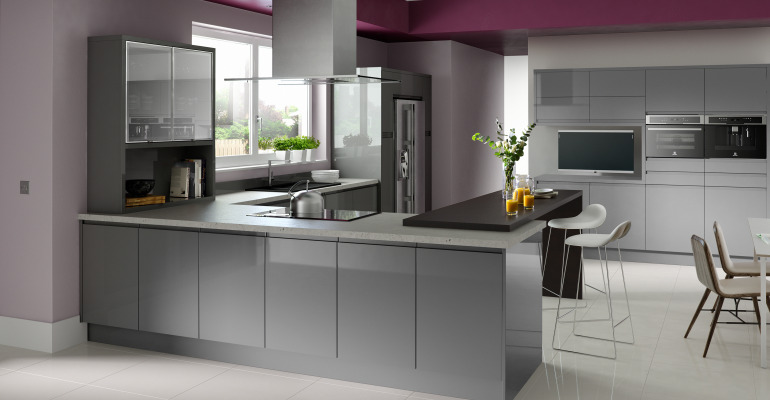 You can create an elegant, aesthetic and unique concept in your G shaped kitchen interior by using a monochrome style. Monochrome style is a combination of light to dark color tones which are generally black and white. You can use these colors on your kitchen furniture and decorations such as kitchen tables, cabinets, chairs, floors, walls and ceilings of your kitchen. Most importantly, create a harmonious and beautiful monochrome color combination.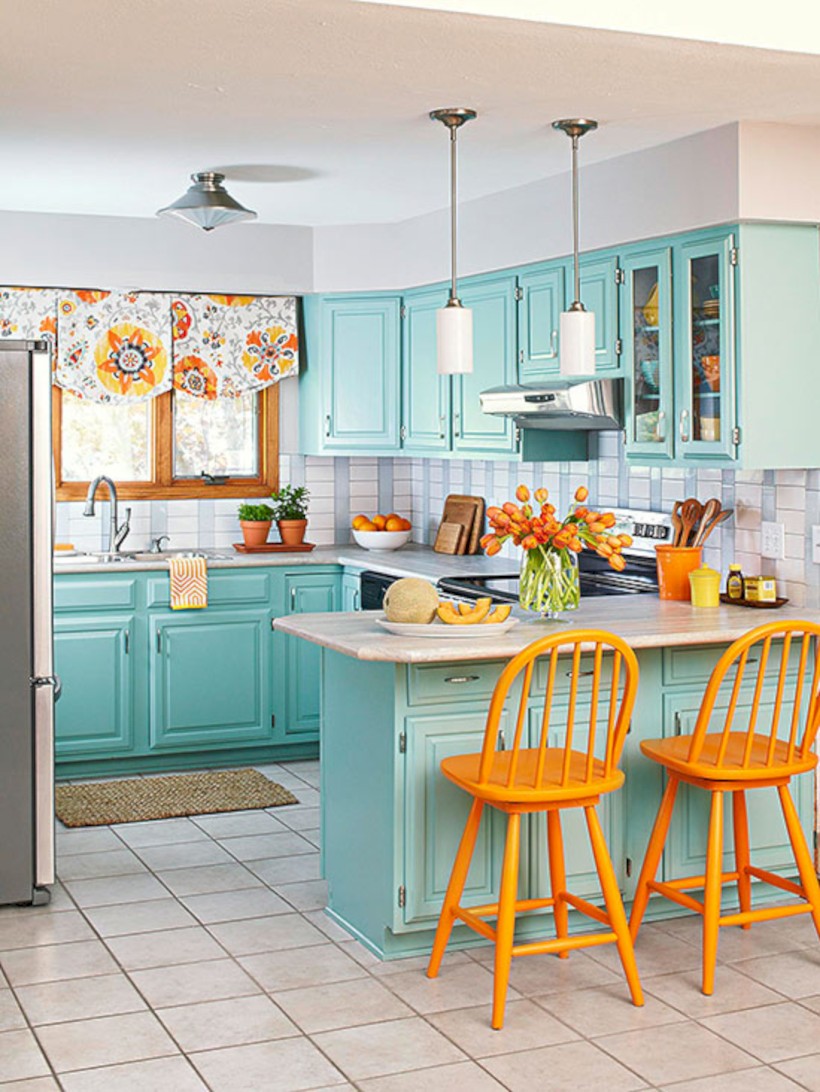 The choice of color on this one is very opposite to the color wheel but in harmony with the choice of wall and floor colors. But on the one hand, it makes your G shaped look more cheerful in its coloring. Complementary colors are suitable for those of you who like a variety of colors. The wall coloring is yellow or aqua can be combined with orange color. For the floor and accessories can use dark redwood accents.
Interior Design Ideas
The interior design that you will apply to the G shaped kitchen only matches the style of the house with your G shaped kitchen, but there are a few additional accents on the decorations, accessories, and interior design which we will discuss below. The interior design that we will combine with your G shaped kitchen are: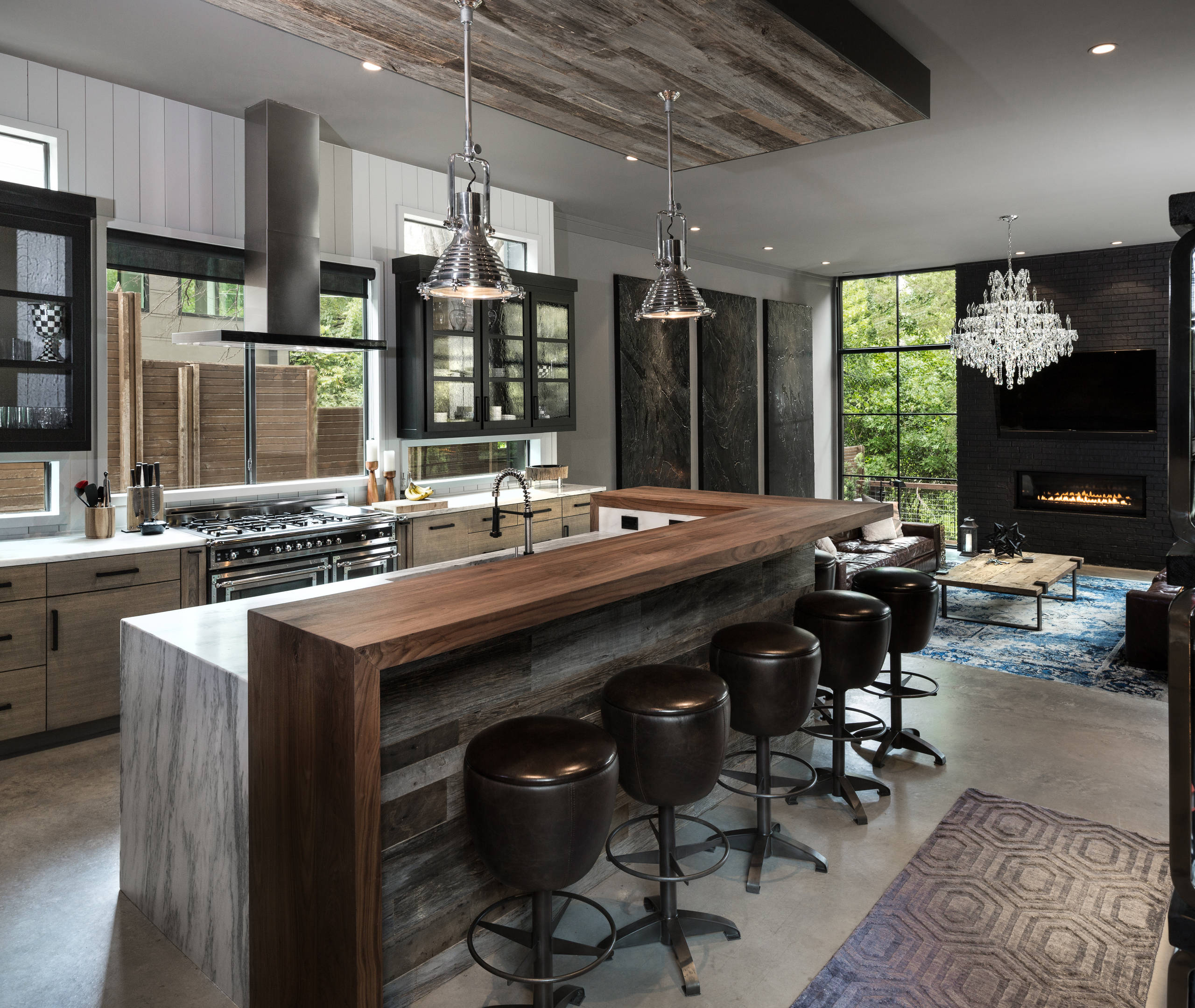 The G shaped kitchen is paired with industrial interior designs and considers the functions in it. Covering a room in your home that has an industrial theme, adding concrete accents to the table and wood accessories will strengthen this interior design of your G shaped kitchen.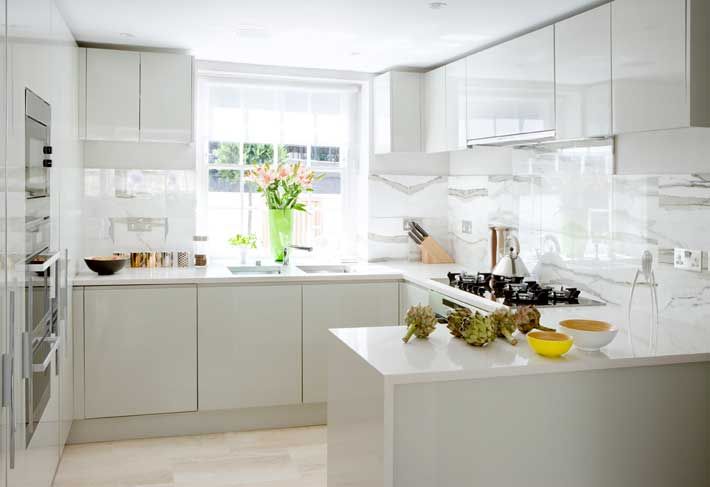 One of the interior designs that you can create in your G shaped kitchen interior is minimalism. A minimalist kitchen design can give you an elegant and beautiful look and atmosphere in a simple concept. In addition, by paying attention to various mistakes in decorating a minimalist interior, you can create your dream kitchen that prioritizes function but is still attractive.
Futuristic and Modern Design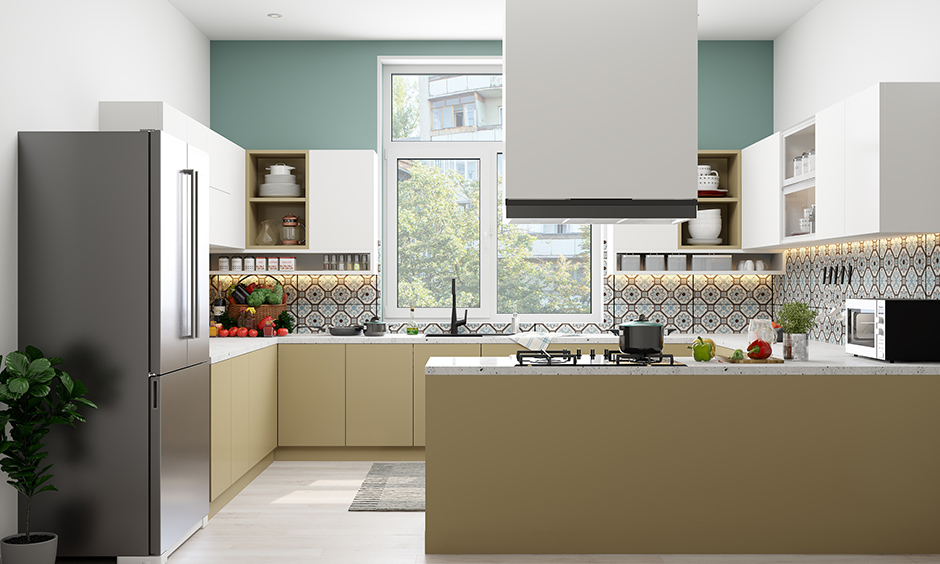 Futuristic interior design is a new or modern architectural style taken from the Italian style of the 20th century. if you use a futuristic style, you can use a variety of furniture and decoration designs in contemporary geometric shapes. In addition, also give a modern style by using good lighting in your kitchen. You can use downlights or ambient lights according to your needs. This type of lighting can give a certain mood according to your expression and character.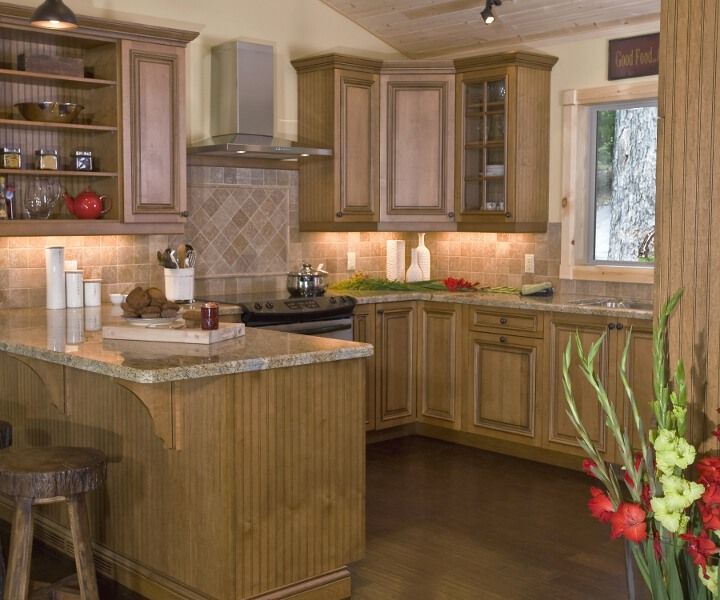 The traditional rustic style has very thick wood accents, from tables, chairs, cabinets, and even walls using wood materials. You can implement this material to the interior design of a G shaped kitchen. It is very easy to find and the price is moderate. The addition of decorations and colors that match the wood brown color.
Interior Concepts
The right placement for the G shaped kitchen that we will bring with the concept of semi-outdoor and open space, especially that which makes your kitchen look cool. Also, you will get natural light from the sidelines of your interior.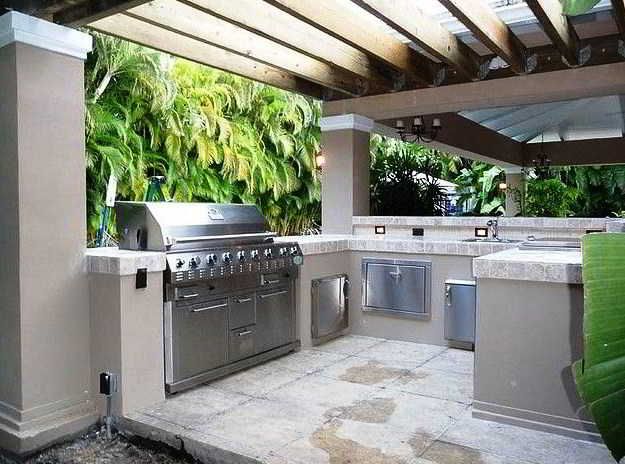 For those of you who have a fairly spacious backyard, you can create a G shaped kitchen in a semi-outdoor concept. You can create this semi-outdoor concept by combining the interior of your kitchen with the outside of the kitchen. This will provide a fresh atmosphere with good air circulation in your kitchen. Thus, your cooking atmosphere becomes more enjoyable.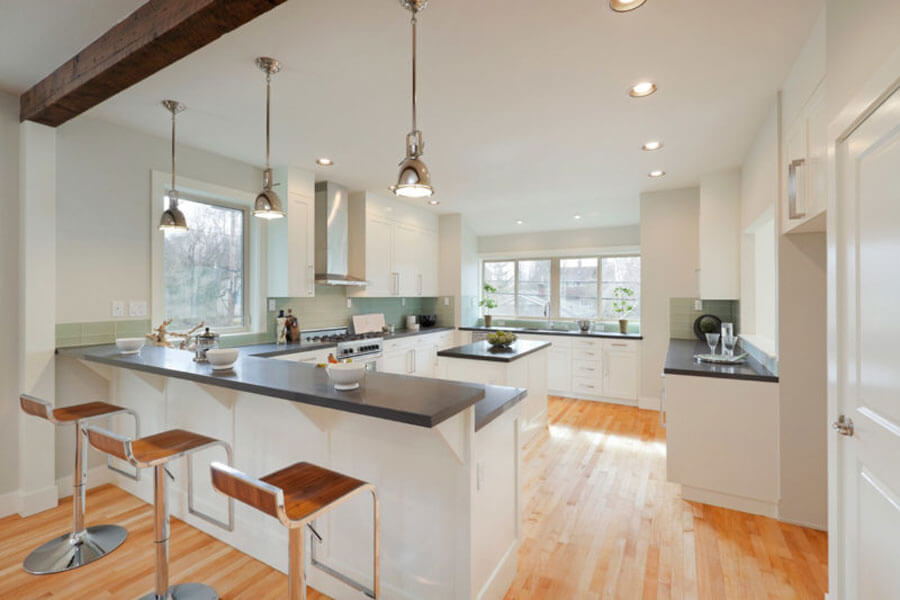 You can also create an open space concept in the interior of your G shaped kitchen. A G shaped kitchen which is generally closed will feel more comfortable and spacious by using this concept. Moreover, by combining various rooms in one interior, you can keep the claustrophobic atmosphere in your kitchen interior away. Therefore, we highly recommend this concept for those of you who have a small home interior.
Conclusion
Thus our discussion of Cozy G Shaped Kitchen Design and Concept Ideas. By using a G shaped kitchen layout, you can create an effective and efficient kitchen interior display for you to cook and prepare food. You can determine various aspects in creating a cozy G shaped kitchen. For example, what we have discussed in this article is determining the color, interior design, and also the concept that you create in your kitchen. With a variety of the right combinations of these things, you can easily create the kitchen of your dreams. Therefore, create the most comfortable and beautiful G shaped kitchen design and concept in your home. Happy decorating!