Have you ever noticed that the term 'living room' doesn't seem to fit with most traditional trends in décor? You would assume that by the very name it would be a room that conveys the personality of the people who live there. Unfortunately, most living rooms are often treated as "formal living rooms" and the family room is where life happens.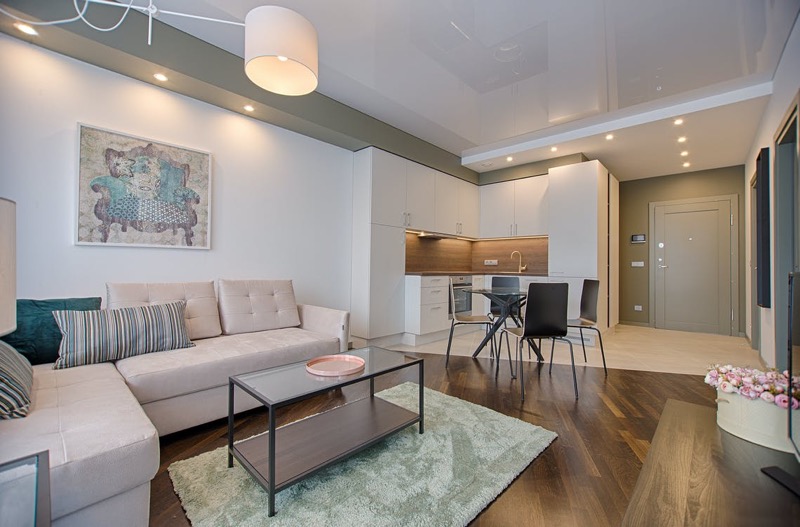 This is probably a tradition carried forward from the time when aristocrats received visitors in what was then a drawing room. In fact, sometimes it is even referred to as a parlor! If your living room is devoid of anything that even remotely resembles the character and moods of the family living there, maybe it's time to do a bit of remodeling. Here are some things to consider.
Personal Bits of Décor for Each Member of the Family
This can be one of the most enjoyable aspects of remodeling the living room. There is absolutely no reason why you can't mix and match various otherwise conflicting examples of décor. Modern interior decorators say that mixing styles, if done carefully, can add personality and texture to a room. For example, the husband is a hobbyist hunter and has a deer head mount from last year's hunting trip carefully crafted by a local taxidermist.
The wife listed religious icons on her last year's Christmas Catholic gift ideas for friends and family to shop from and the kids are into gaming so some of the décor could be framed posters of the latest trendy video games. Perhaps each 'style' could have its own wall, but if laid out carefully, each of these items would speak of the people "living" in that home.
What Color Best Suits Your Family?
There is a whole psychology of color and the way we use it talks much about our personalities. For example, walls painted in shades of blue are said to be cool rooms, referring to the temperature of color rather than being part of the in-crowd. One suggestion is to paint the walls in warm colors such as shades of beige and brown. You probably don't want to go hot with red, but rather warm and inviting with earthy tones.
Soft and Comfy Furniture Is an Absolute Must
It's time to do away with that sofa and loveseat that is hard, uninviting, and reminiscent of something out of a Victorian-era parlor. Today's trend is all about soft and comfy microfiber sofas, loveseats, and chairs. Comfort is the keyword and there is nothing comfortable about those hard brocade wingback sofas.
The point being made here is that it is, after all, a living room where you would expect life to happen! Walking into a home filled with hard, cold, and ultra-formal décor doesn't do much to warm guests to your family. Besides, once you've remodeled the living room you can move on to the family room where another transition is about to take place. Now that you have a real living room and no longer need a family room wouldn't that make an amazing game room for those teens who are now super excited? It's two for the price of one and how happy everyone will be.