Druhomes.com – Having family time is an important agenda to do every week. It makes your family members more memorable with each other. This activity usually needs a comfortable place to create more good vibes and a warm atmosphere. Even you can do it at home, especially in a living room. By decorating a comfortable living room, family time will be more exciting. For that, you can use several things you must have for living room interior design. Moreover, it is useful to have a nice and cozy living room interior to impress your guest, in case people come to visit.
Many aspects are considered to create a comfortable living room. Interior design, room color, furniture, layout, theme, and lighting are important things to put in the first place before decorating the living room. Besides, many supporting things that you must-have in the living room to make it more comfortable and attractive. You should pay attention to a small thing but has a big effect on your living room interior. There are nine things you must have to create a comfortable living room.
Cushion for Every Couch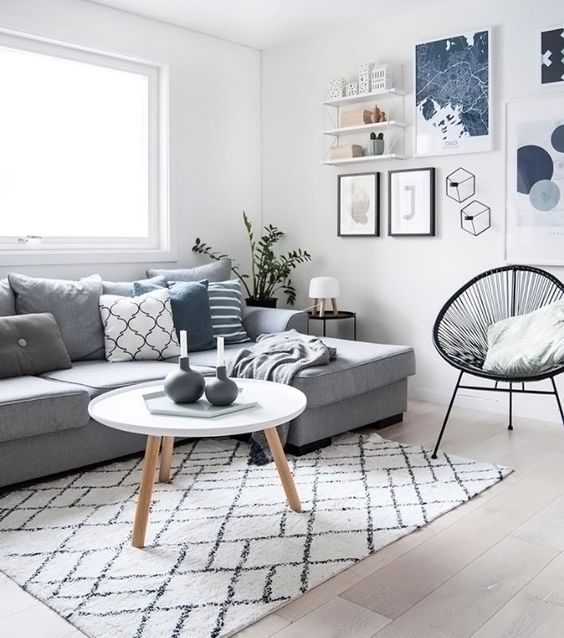 A chair is a common piece of furniture that people have in a living room. There are various chairs to install in your living room, such as a lounge, bean bag, wooden chair, and a comfy couch. A couch is a compatible pair with a cushion. You can put an attractive cushion for every couch to provide a more comfortable place to sit. A cushion usually has a small size and has many patterns on its cover. Moreover, you can choose the material of your cushions, such as leather, fur, canvas, and fabric.
Install an Extra Lamp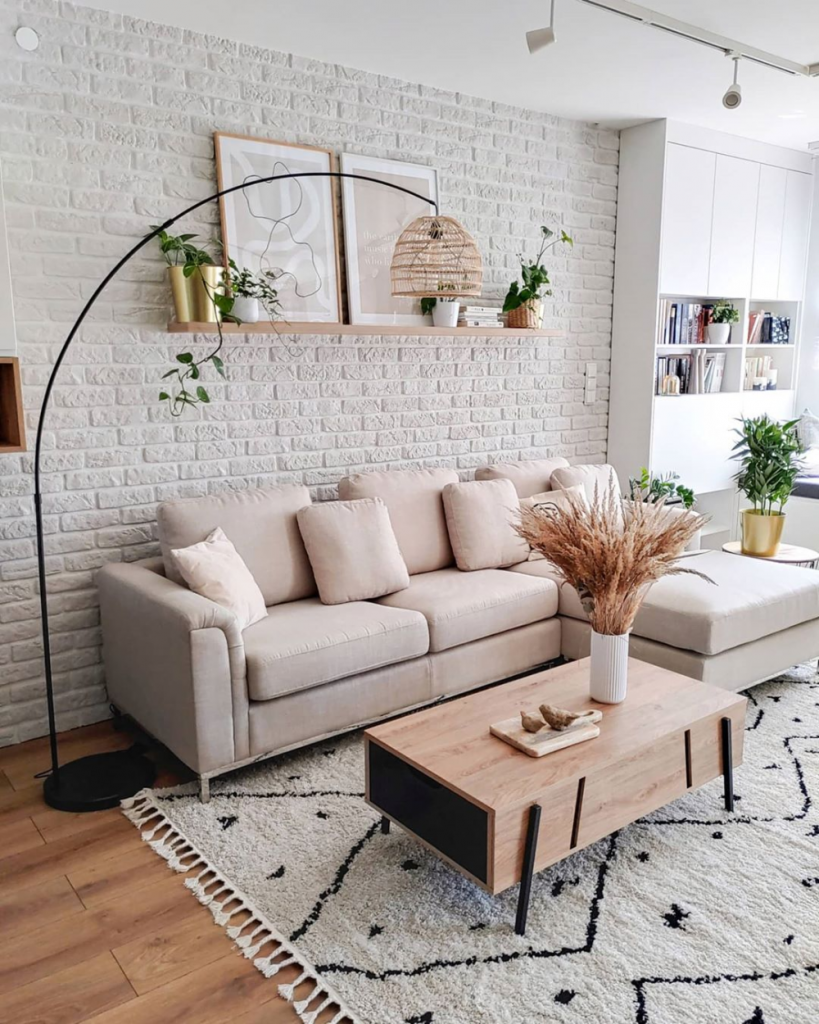 Enjoying family time at night needs lighting to create a warmer atmosphere. Install a lamp in your living room to put on interesting spots. The corner side usually has an exciting angle to put a standing lamp. If you prefer a desk lamp, you can add a small table on the corner side to put the desk lamp on it. This lamp is a subordinate light in your living room, you can add the bigger lamp to hang on the ceiling. It makes your living room more attractive and aesthetic.
Use Ornamental Plants to Freshen Atmosphere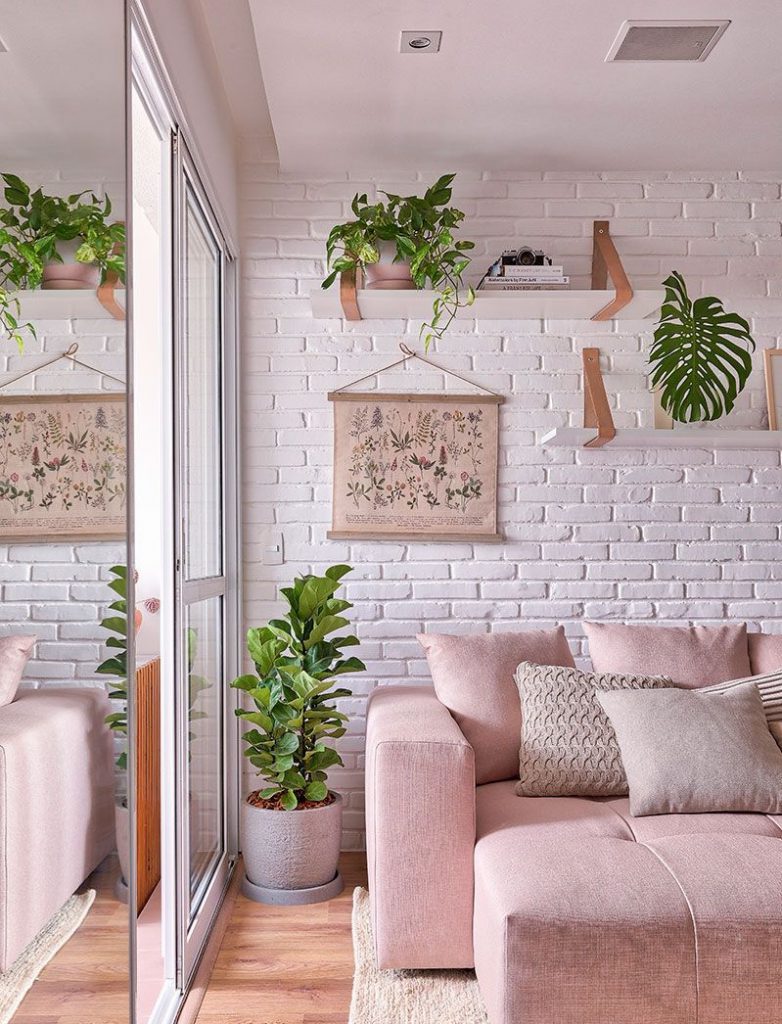 Decorating an interesting living room is not an easy thing to do. To make it easier, thrive some ornamental plants to bring nature nuance into the living room. This is a must-have decoration for you to freshen the atmosphere when you spend time with family and friends. Nowadays, you have lots of choices to take which ornamental plant that suits your living room. If the plant is tall, put it on the corner side. Otherwise, smaller ornamental plants are better to put on the main table in the living room.
Put an Unique Clock Design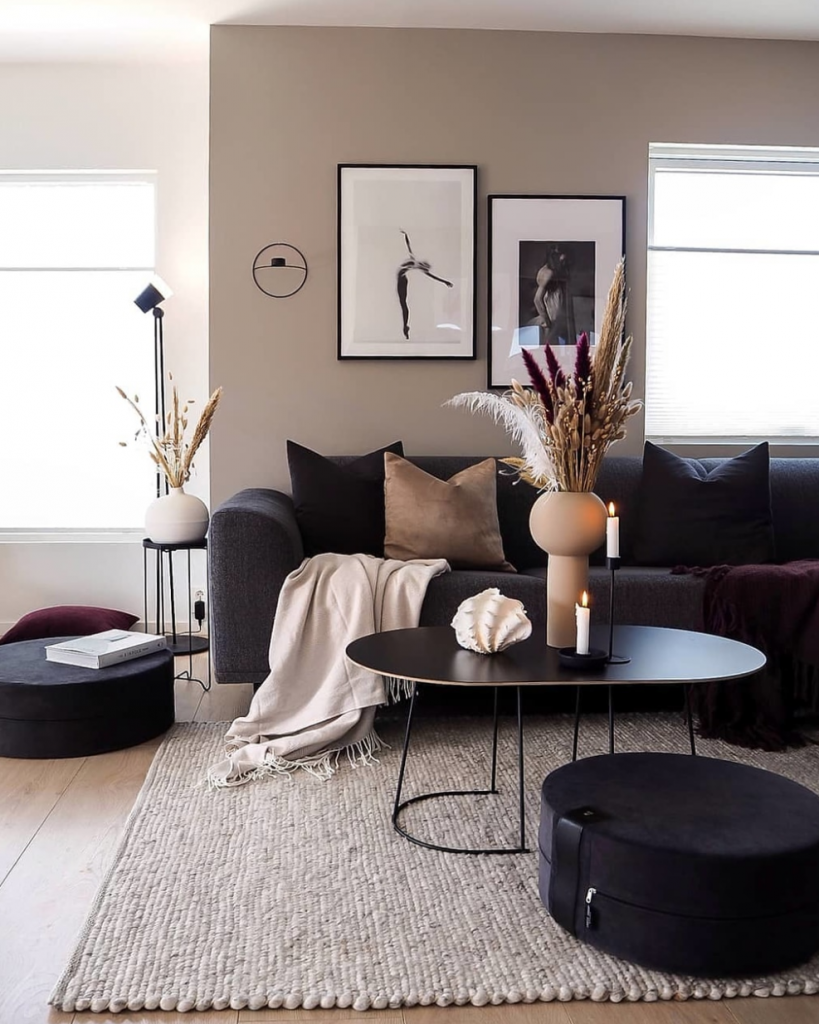 A clock shows what time is it and is an important thing to put in your living room. You can put this thing on the wall to make it easy when someone wants to see the time. It also helps your guest to see how long they come to visit. Moreover, its shape is helpful to make your living room looks interesting.
Have Some Interesting Display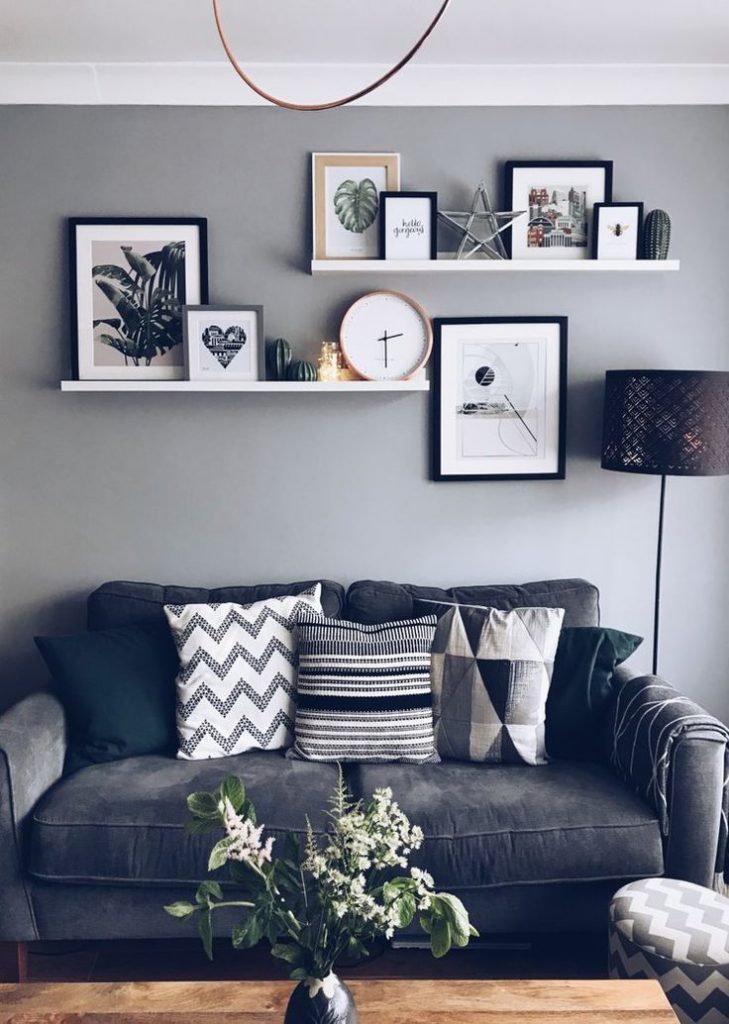 Another thing you must have in the living room is a painting. Since it is an artwork, painting has an aesthetic value. Moreover, it gives a strange accent to your wall. If you do not have paintings, you can replace them by displaying your favorite photos. It can be nature photographs, traveling photographs, or family photos. By installing an interesting display, your living room has an aesthetic side to show your interest.
Room Diffuser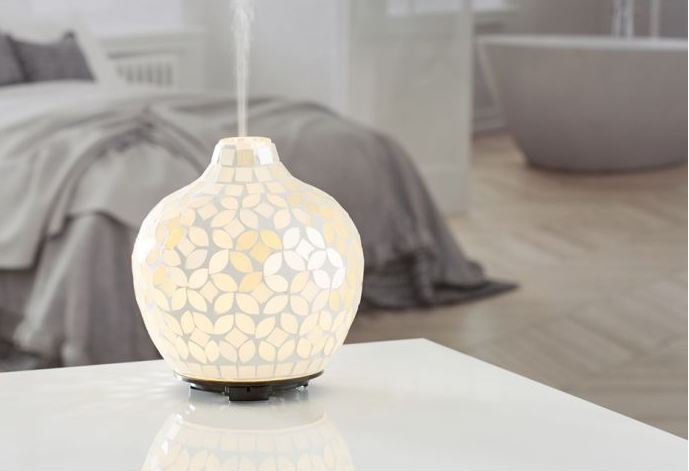 A good living room makes people feel comfortable staying longer. Cleaning your living room regularly is not enough to make it fresh. One thing you need to put on is a room diffuser. It is available in many choices. Fruits and flowers are the common kinds of room diffuser aroma. A room diffuser completes your living room to create a comfortable place.
Having a Cozy Rug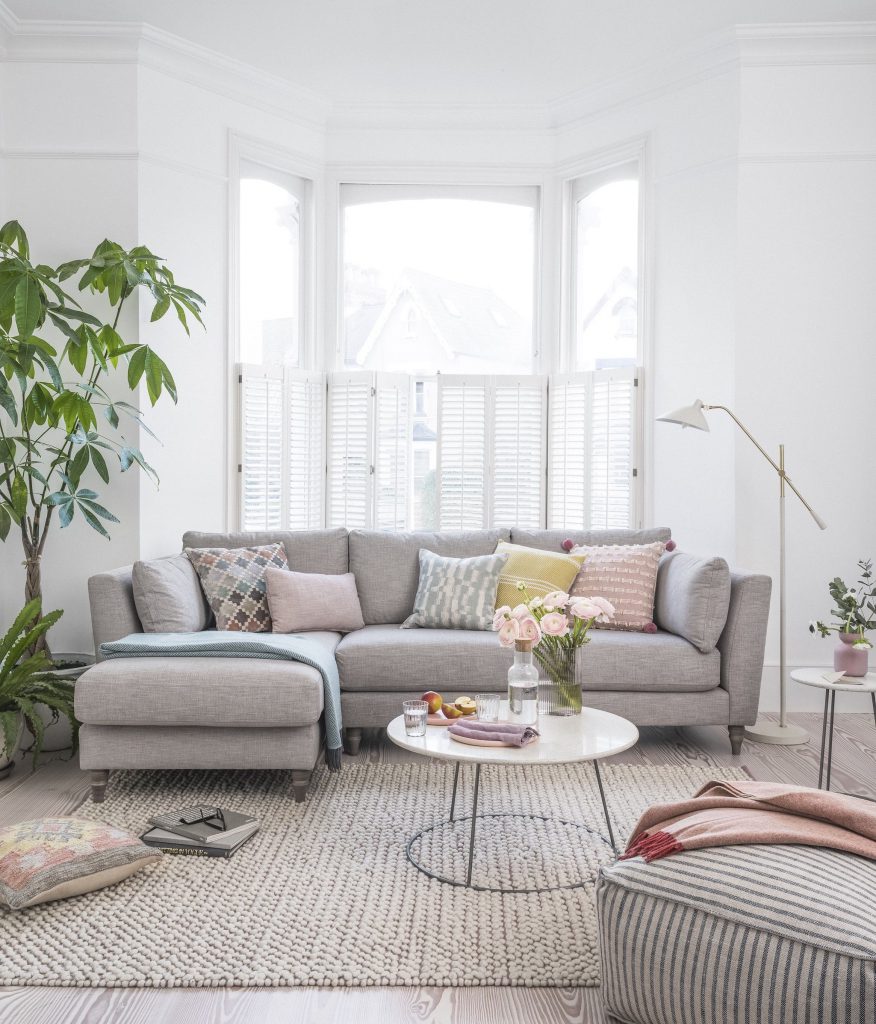 A rug has functions to cover the floor, make it more aesthetic, give a limit between another area, and warmer your feet. It has various patterns and using some kind of material. A soft rug such as a fur rug is compatible with clean and dry feet. For your living room, you can choose to use a rug made of fabric. Install a rug to make your living room more comfortable.
Small Coffee Table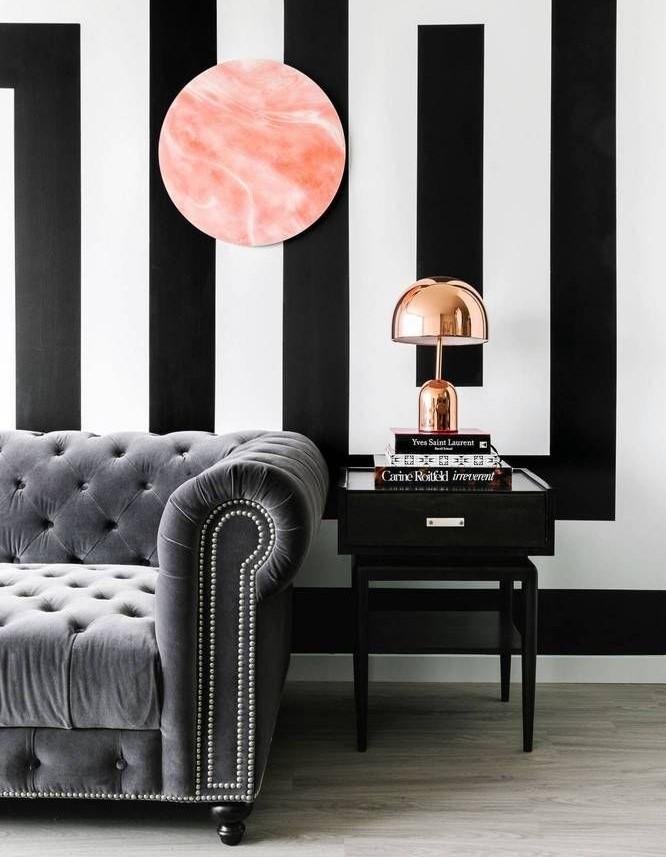 An additional small coffee table is necessary to save small items such as ornamental plant, candle, mini desk lamp, and other decorations. This furniture is a must-have thing you should put in your living room. Choose a compatible coffee table depends on your living room interior design such as Industrial, Minimalist, Scandinavian, Shabby Chic and so on A coffee table is compatible to put on the corner of your living room. Put a coffee table on this side will simplify the layout of your living room, especially to match it with the couch.
Elegant Curtain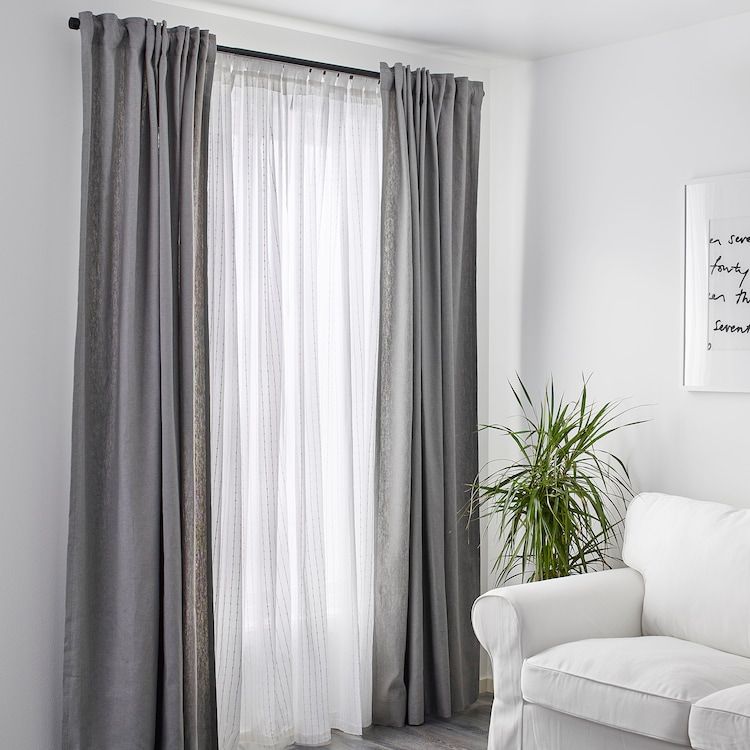 A window is a necessary part of home design. It provides natural light to shine your room. It also makes the temperature warmer. If you have some windows in your living room, you need to install curtains. Choose curtains that suit your living room design. If you have a small living room, you can install lace curtains to maximize the light and gives a spacious effect. Nowadays, the curtain has many patterns and is made of various kinds of material.
A living room should be a comfortable room that gives positive vibes when doing some activities such as family time, doing work, or gathering with friends. Many aspects are necessary to support your living room interior design such as room size, lighting, temperature, and furniture. Besides, there are some things for decoration that support your comfortable living room. These things are the most necessary items to have in your living room and have a decorative function.
That's all our discussion about 9 Things You Must Have for Your Living Room Interior. A comfortable living room does not need high-cost things, but the compatible and comfortable ones with your interior. We hope you can mix and match these things in your living room. Happy decorating!