Druhomes.com – A nice living room has comfortable furniture and a compatible layout to your room size. Even in a large room and small room that has a minimum decoration. Applying minimalist design for your living room will be more interesting to arouse a simple look and large impression. It has a clean and strict line to strengthen the neat look. The advantages of having this design will lessen your furniture and maximize its function. Moreover, all the accents in a minimalist interior design will look more stand out. For example, you can be applying green accents to your living room interior.
Since it has a simple design, the minimalist design in a small living room sometimes seems bare and plain. To make it more catchy, you can create green accents in your living room. It gives a fresh scenic landscape of nature. The green accent is necessary to lookout the point of a dazzling decoration. It creates a fresh and natural impression, a green accent enliven your living room. There are many things you can use as a green accent. We have some ideas for you to create a green accent for your minimalist living room. Let's discuss this.
Indoor Ornamental Plants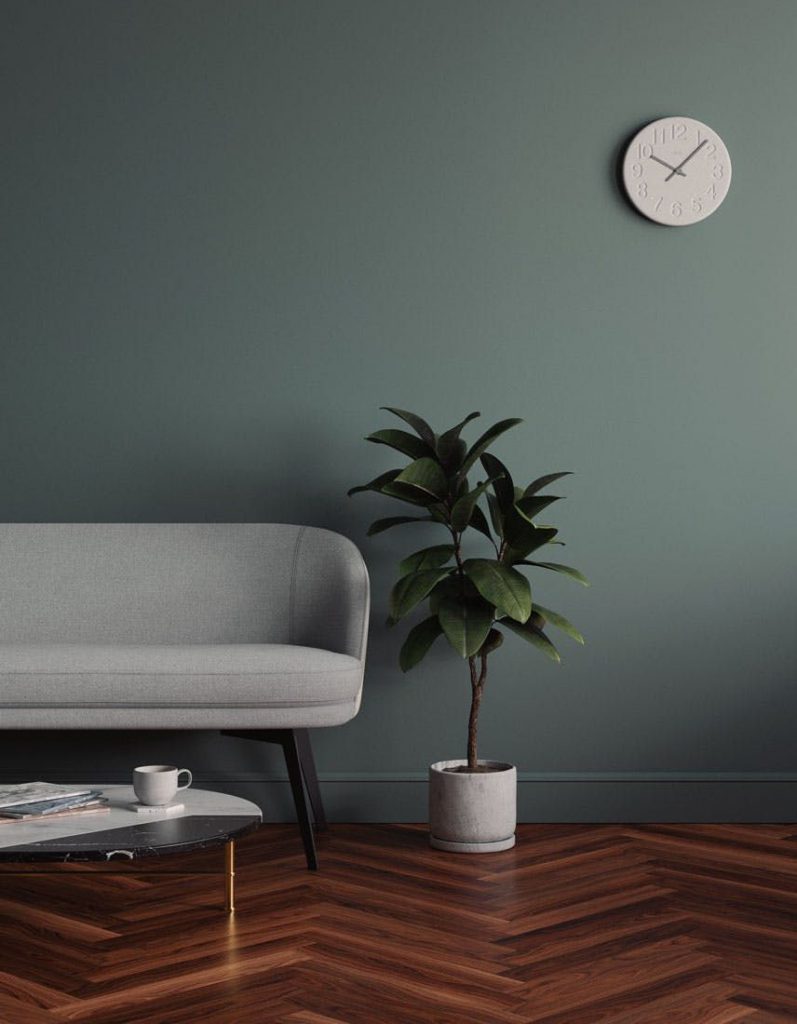 An ornamental plant is the most popular plant to thrive indoors. Attaching an ornamental plant in your minimalist living room should be the best way to give a green accent. It also has a decorative function and can freshen the air.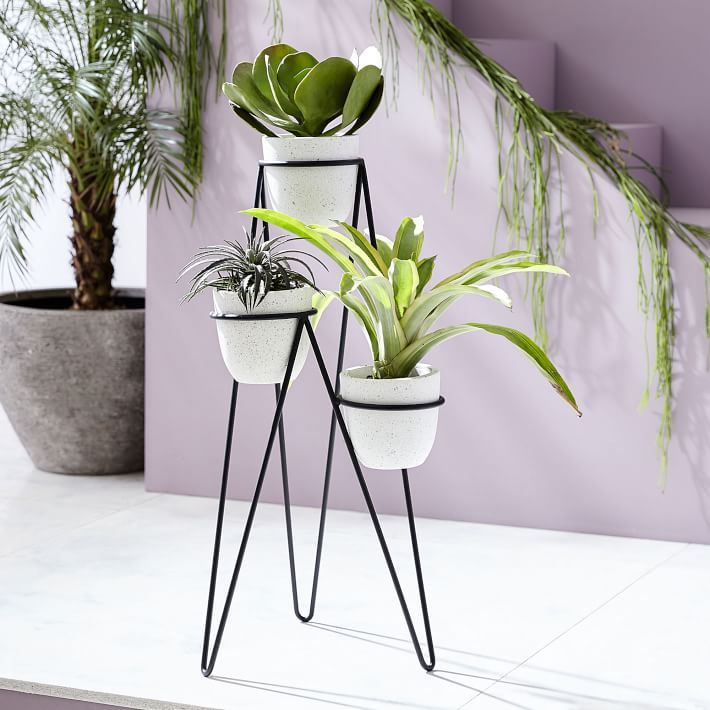 Many kinds of ornamental plants you can choose to suit your room living room. There are succulents, monstera, fiddle leaf fig trees, and more ornamental plants that will emerge on the natural side of your minimalist living room. Put a small ornamental plant if your living room is smaller, and a bigger plant for a larger room.
Green Carpet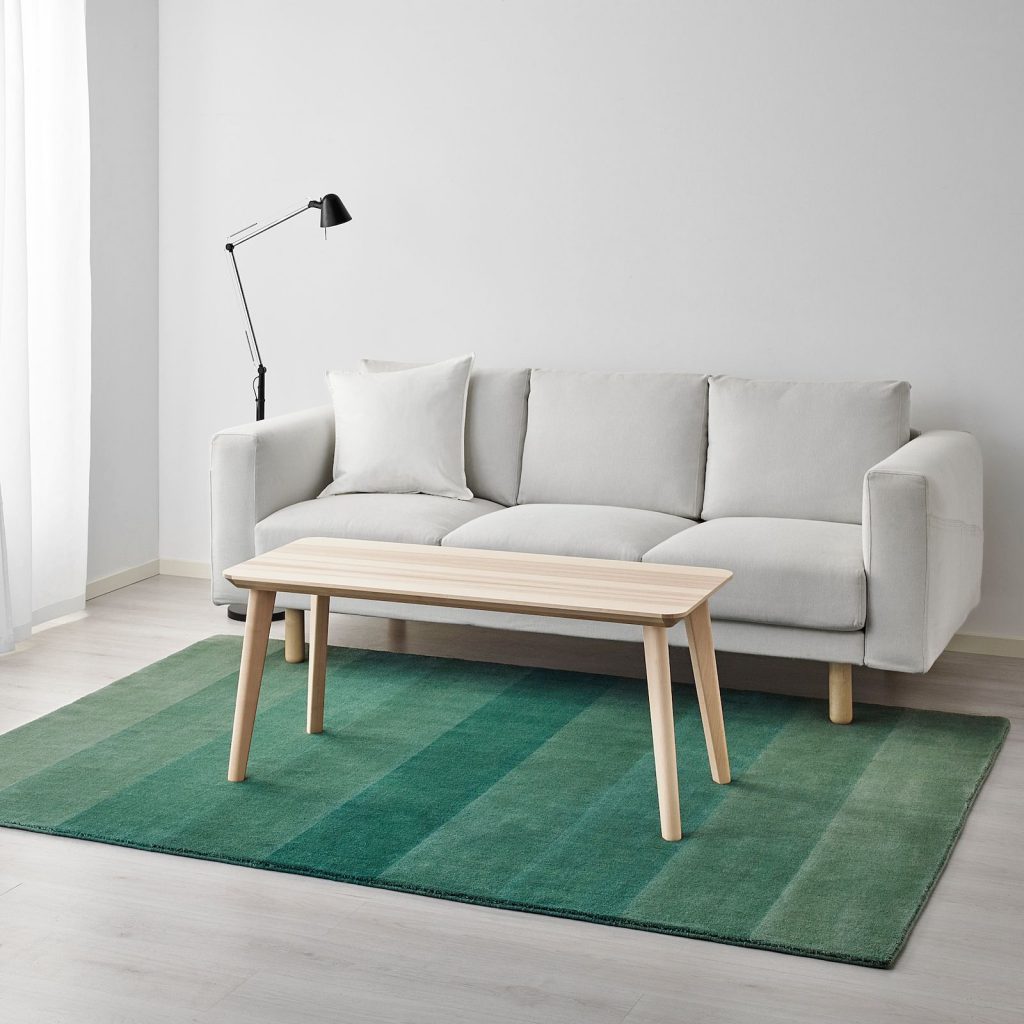 Another green accent for your living room is a carpet. It is an optional item to put in your minimalist living room. A geometric carpet has a strict line to create a neat look. It is also functional to imitate the green lawn view into your living room.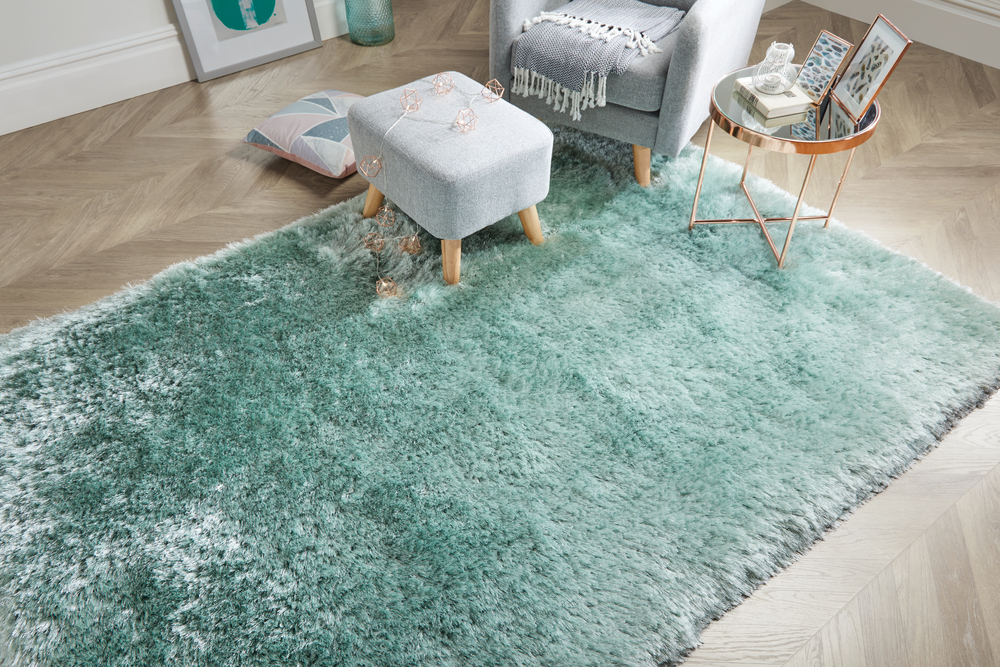 The material for green carpet is available in various kinds. There are soft carpets to give a comfy sense of your feet. If you need a carpet for your minimalist living room, you may choose a  shorter green carpet for a better experience to get a natural and neat look.
Fresh Curtain with Flowery Patterns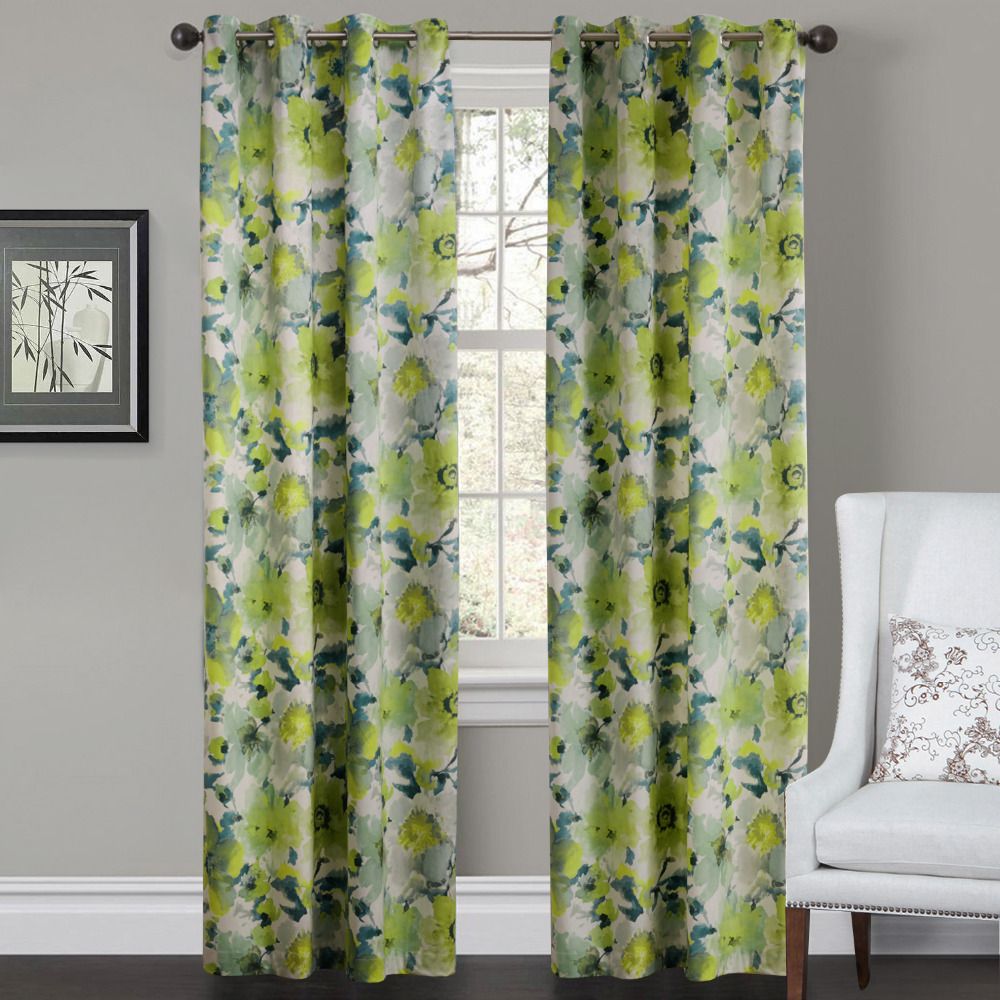 A green accent in a minimalist living room shows a natural side of the room. Since it gives a fresh decoration for your living room, a green accent looks more simple to apply in minimalist interior design. Flowery patterns have a cheerful and calm effect on the eye. Moreover, the green color is compatible with your minimalist living room.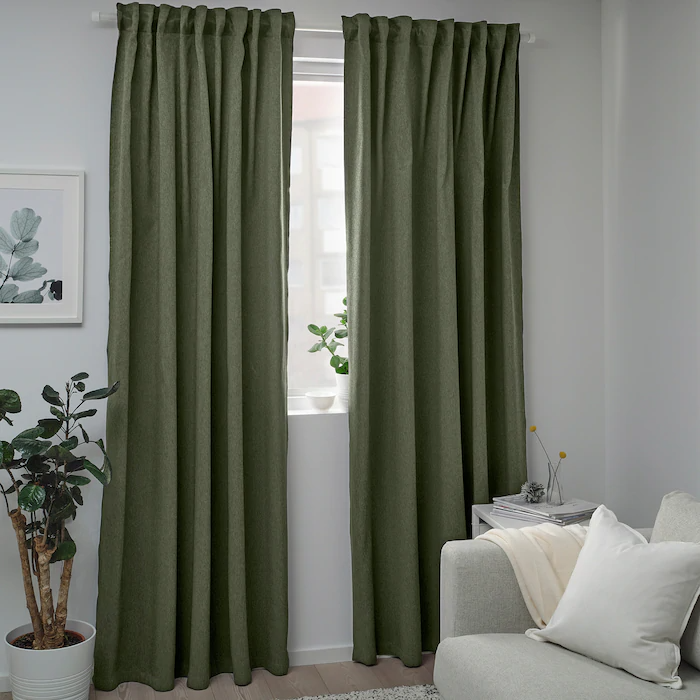 For a plain minimalist interior design, applying green accents offer you additional decoration to enliven the room color. If you have a white room color, a green accent is well combined to tie the look of a simple and fresh design.
Greenery Photographs and Wall Arts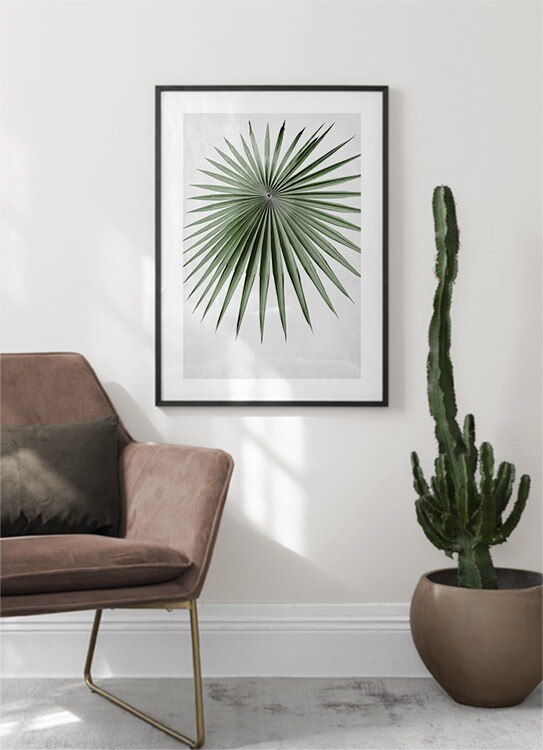 It is an alternative way to create a green accent in your minimalist living room. If you like to take some aesthetic photographs or beautiful wall arts, a greenery object will be nice to capture and display in your minimalist living room. You can hang a geometric frame with a fresh object that you captured.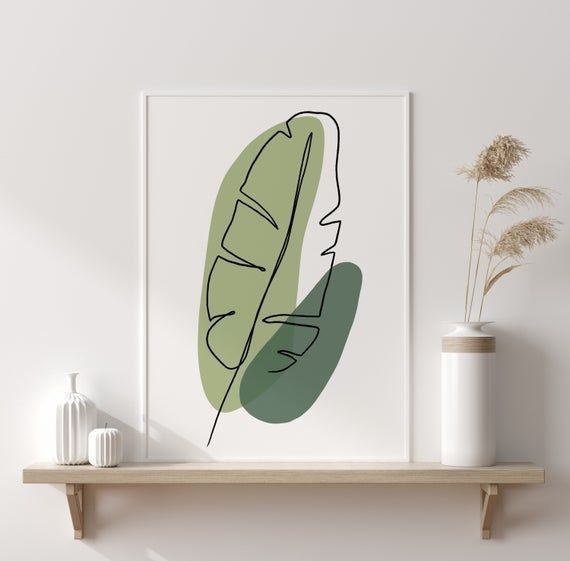 The greenery photographs or wall arts arouse an artistic decoration on your plain wall. It is necessary to have them in one or two frames and let them show a natural side in your minimalist living room. It also explores your creativity to take some aesthetic pictures to display.
Minimalist Green wall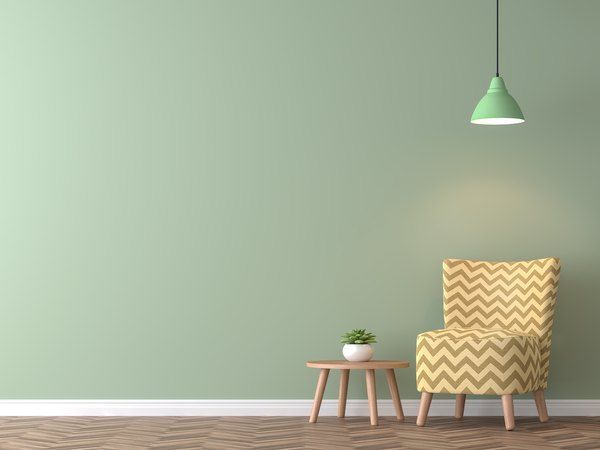 Another green accent you can attach in a living room is determining room color. Having green color for your minimalist living room gives natural nuance to your room. Choose a calm color in a soft shade to show a clean and neat look. For example, light green and dark faded green are catchy to use in your minimalist living room.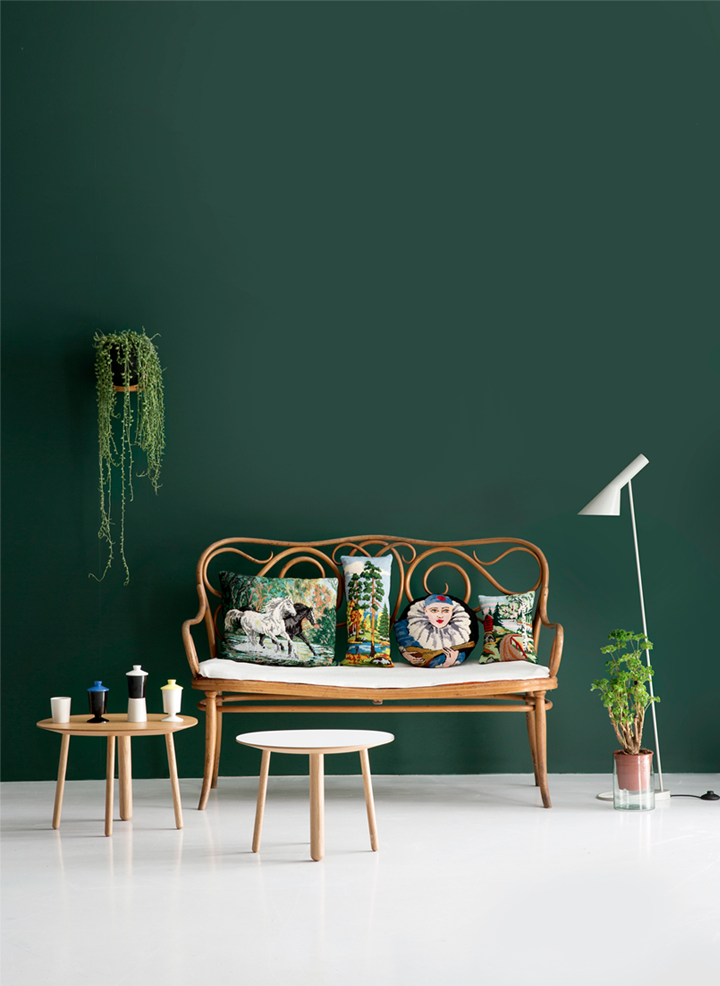 This color will enliven a soft atmosphere. It brings nature sense into your minimalist living room. You can paint the one-sided wall to give a fresh look in the eye when seeing one to another side. Painting the whole wall also looks interesting. Since a green color has various shades, choose the shade that represents nature in your opinion.
That is our discussion about Applying Green Accents for an Aesthetic Minimalist Living Room. A nice minimalist living room has an interesting decoration. Minimalist design has a priority to create a clean, neat, and simple look, but it is also possible to give it an extra decoration. A little decoration by having a green accent offers a more beautiful interior and fresher your minimalist living room. You can choose a green accent to create a natural view in your minimalist living room. We hope this article is useful for you.