Druhomes.com – A bedroom is an essential place for you to create in your home. This is because the bedroom is a place for you to relax, rest, and sleep. For this reason, creating a comfortable bedroom is important in a variety of bedroom interior sizes. A small bedroom has a limited size. It means that you have to use a limited choice to allow you to move freely in your bedroom. Moreover, the air in your room should be healthy and has good air circulation. A small room needs special treatment and some tricks to prevent it from moldy air, musty, and moist room. A moist bedroom is not good for your lungs, then it is important to install a window in your narrow bedroom. Having a healthy qualification in your small bedroom is not enough to transform it into an interesting bedroom, you need to consider some parts to deal with your narrow bedroom. Here, we have provided ideas for creating comfortable and fresh small bedroom. Let's discuss these topics!
Determine Your Bedroom Color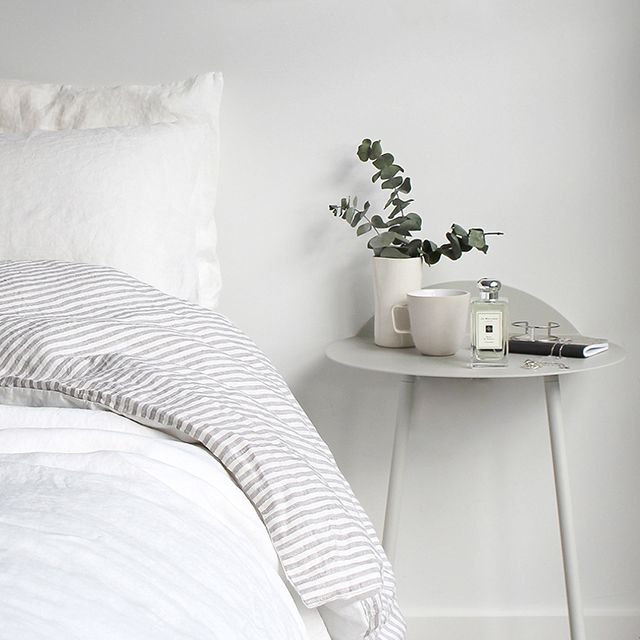 Color changes the world to be more alive and looks attractive. Color brings a certain atmosphere, it leads to a certain feeling for everyone. It has a role to build character, especially in appearance. For a decorative purpose, color holds a useful role to build the tone in a room. Even in a narrow bedroom, it offers you a spacious perspective in the eye.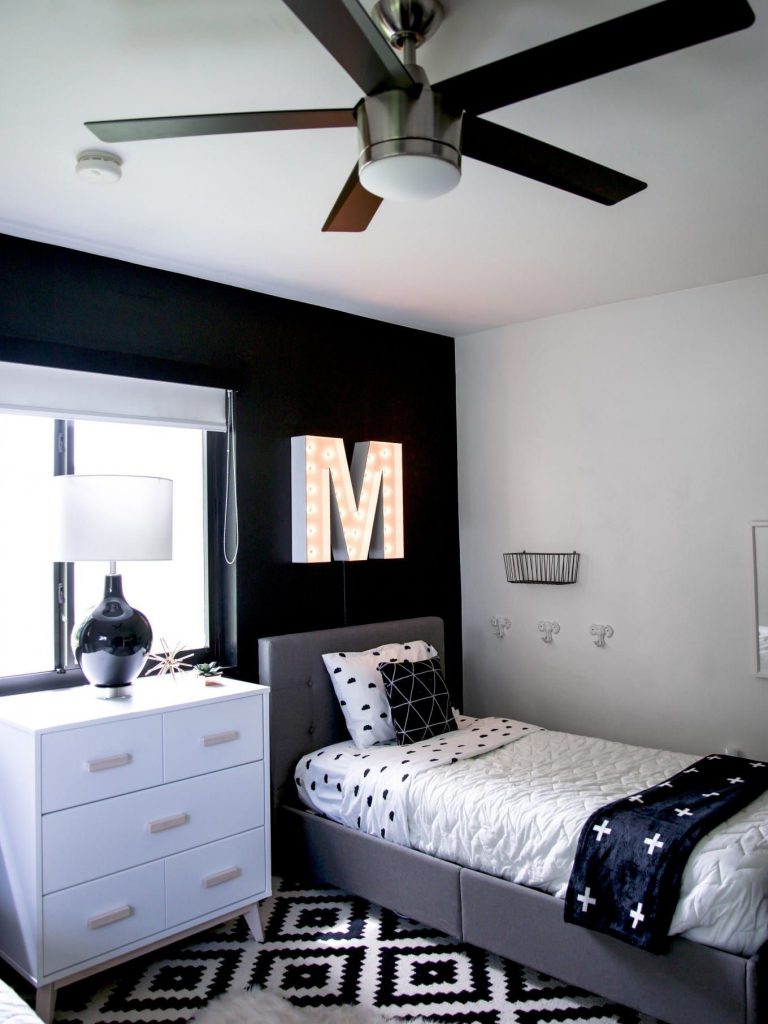 As we know, some neutral colors such as white, light blue, soft brown, and light pink bring a cheerful impression. It has positive energy to affect our mind and mood to be happy. Determining your small bedroom color is a must to do. The light color transforms your small bedroom to look stunning and calming your mind. You can combine a neutral decoration with colorful furniture.
Take a Look at the Ventilation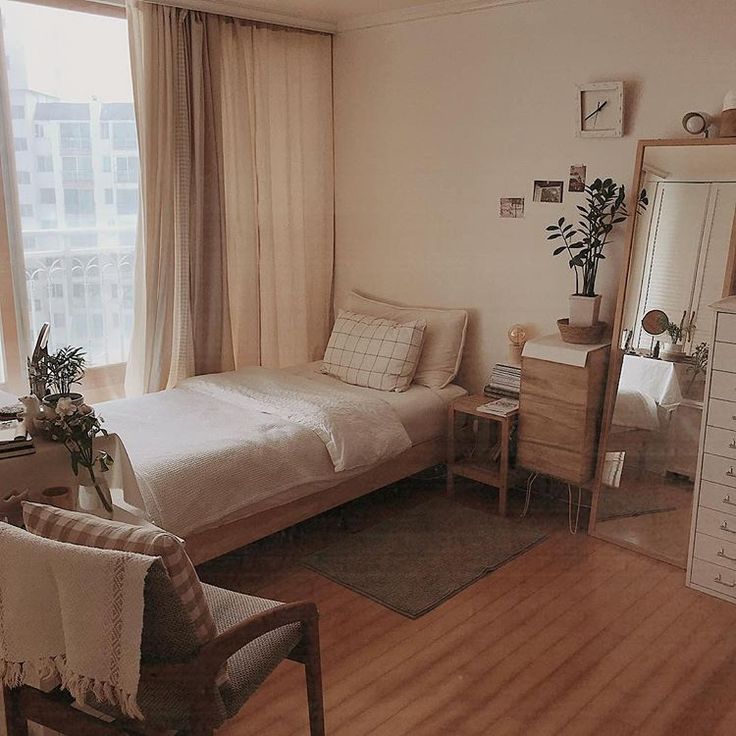 The air in a room is an essential aspect to consider. It provides fresh oxygen for you, even in a small, the need for oxygen is higher than a larger one. In a small bedroom, the air is circling in a room, and hard to get circulation. The ventilation can be a window and some square holes on the wall.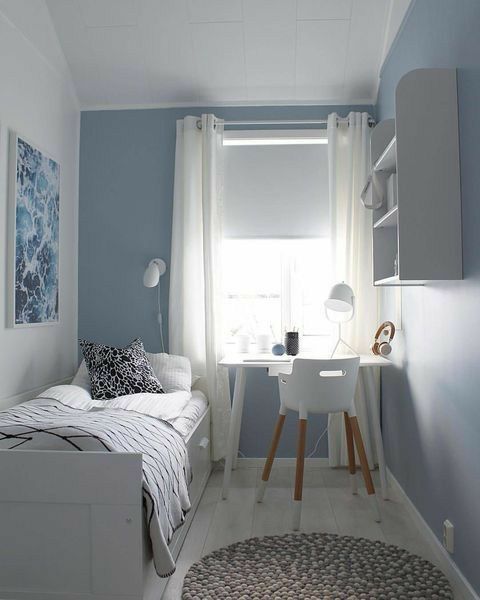 Your small bedroom needs ventilation to guarantee fresh and healthy oxygen in a room. It is a way to take out an odor smell from your bedroom. Musty air will get out through the ventilation. It also provides you indirect light to your small bedroom, then it saves more energy for electricity. By having ventilation, bacteria and germ will take away with musty air and replaced by fresher air.
Provide Natural Light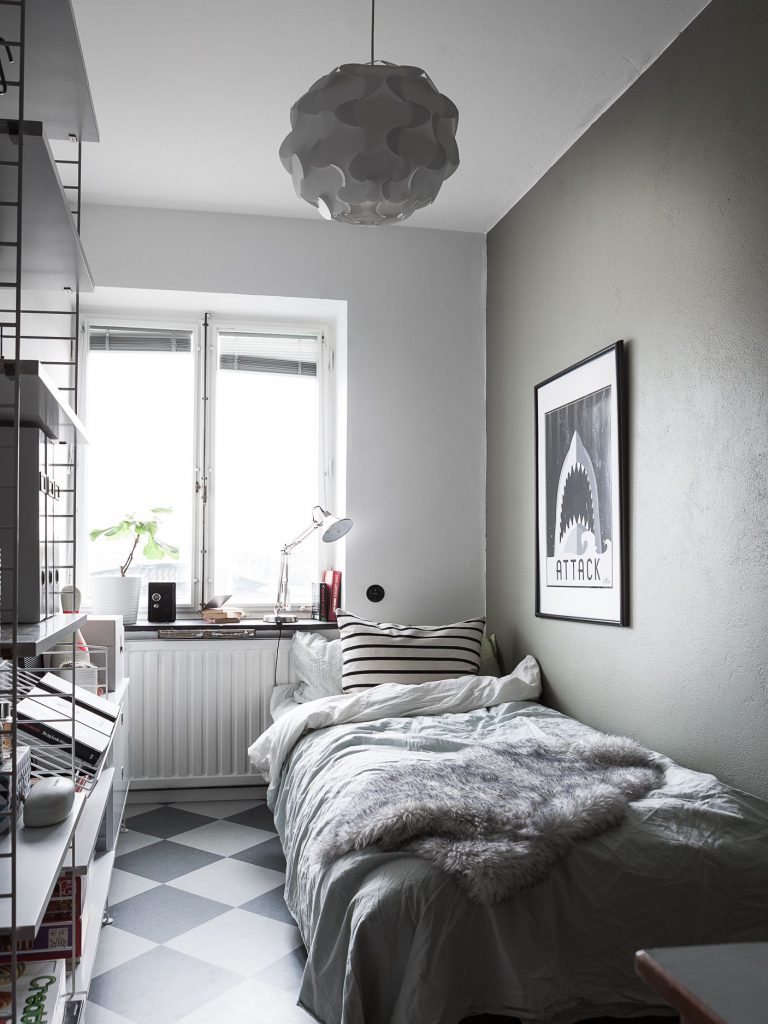 Doing daily activities in your bedroom needs natural light rather than turning on the lamp. Turning on your lamp in the afternoon may cause your small bedroom to become hot. You will sweat and feel sultry. Save more energy by turning off the lamp and AC, then open your window and let the breeze gets into your small bedroom.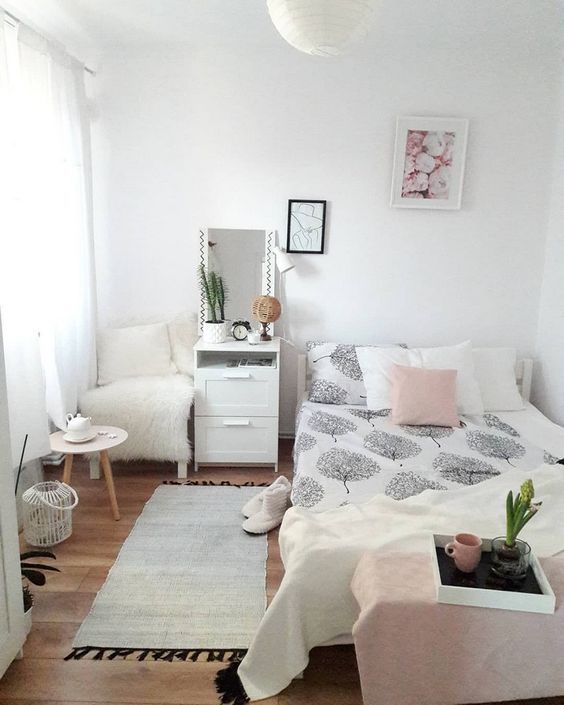 Natural light takes advantage of sunlight to reflect its light into your room. It has a bright color that makes your small bedroom seems larger. Put some ornaments that have a glossy surface and neutral color because they will reflect natural light well.
Make a Cleaning Schedule
First, you have to force yourself to be consistent in this schedule. Discipline is a key to maintain a clean, neat, and healthy bedroom, especially for your small bedroom. Write down the schedule on paper, then stick it on the wall, in case if you forget it. Mark some days to do a certain activity to clean some parts in your bedroom. It is useful for you to train yourself about cleanness and discipline.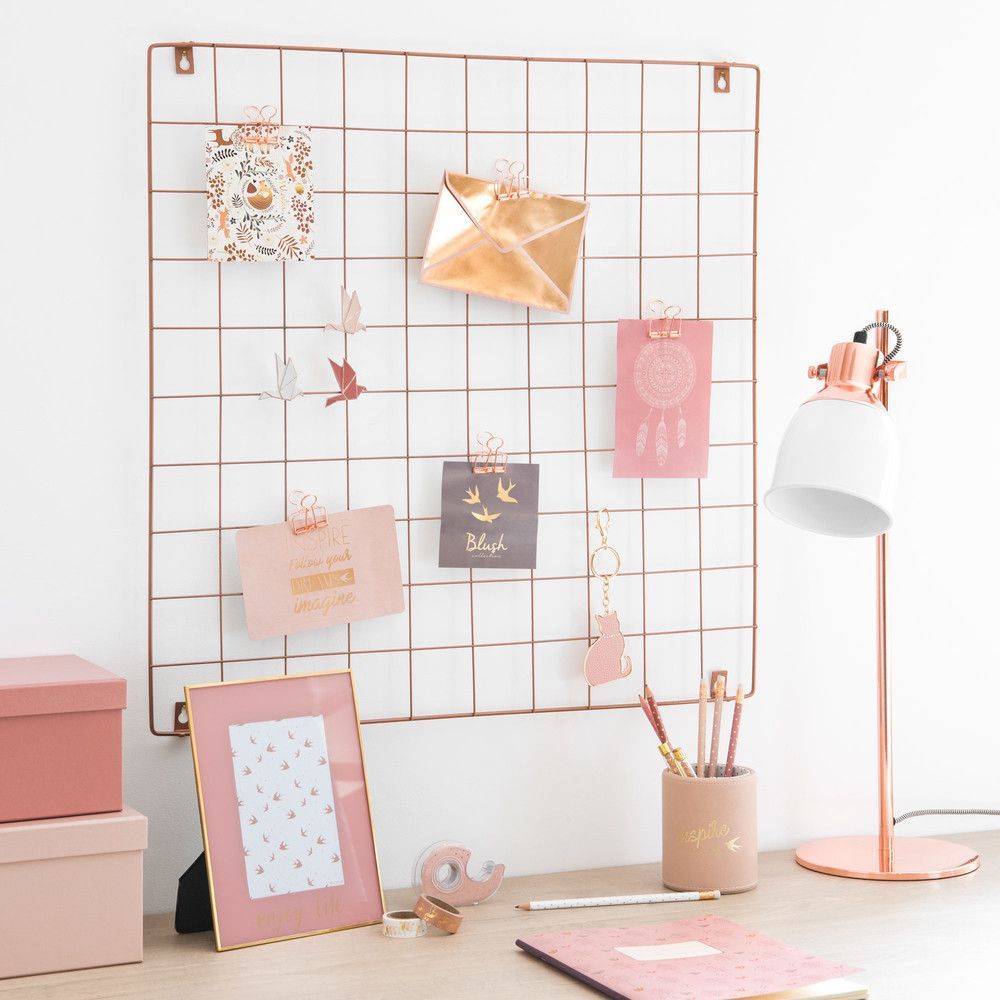 For example, every day you should swap the floor and open the window. Every Monday you wash the bedcover, and on Thursday you will arrange the stuff. Obeying your schedule is not an easy thing to do but you will do it happily if you aware of how satisfied and comfortable when enjoying the time in a healthy bedroom, even in a small room.
Change Your Bedcover Regularly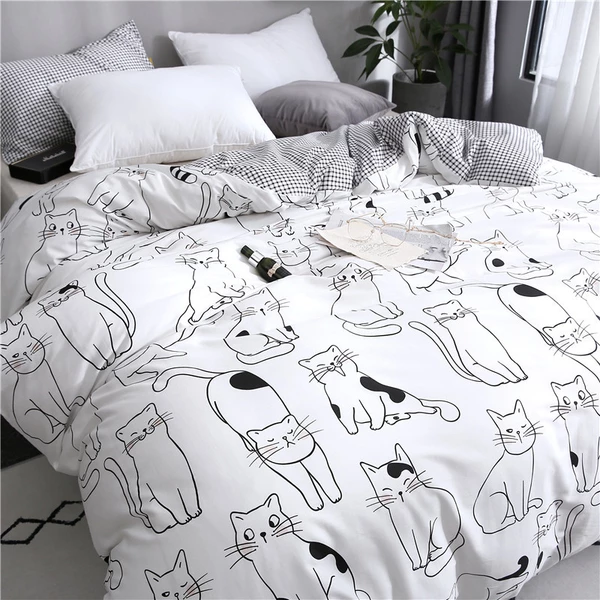 Lying on the bed is a comfortable activity to do in a bedroom. In a small bedroom, bedcover being a big accent that influences its look. To make your small bedroom fresher, start it from your bedcover; its color, pattern, position, and smell. The most important is the cleanness of your bedcover. You need to change it regularly because there is dust lay on its surface and you use it every day. It must be dirty and fusty by your sweat and another stain.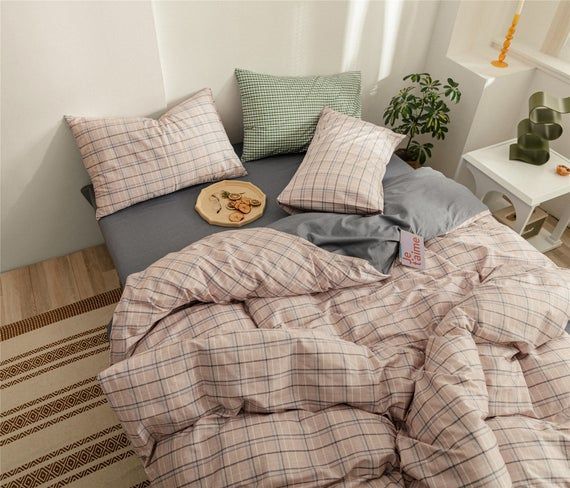 Changing a bedcover regularly gives a new look into your small bedroom. A beautiful arrangement of stuff on the bed determines of how your room will look like. Moreover, if you have attractive patterns on your bedcover, it will freshen your small room. Another important thing for your bedcover is its smell. Wash it, then use a softener liquid with an aromatic fragrance. A nice smell may bring a nice dream for your sleeping time.
Having A Room Fragrance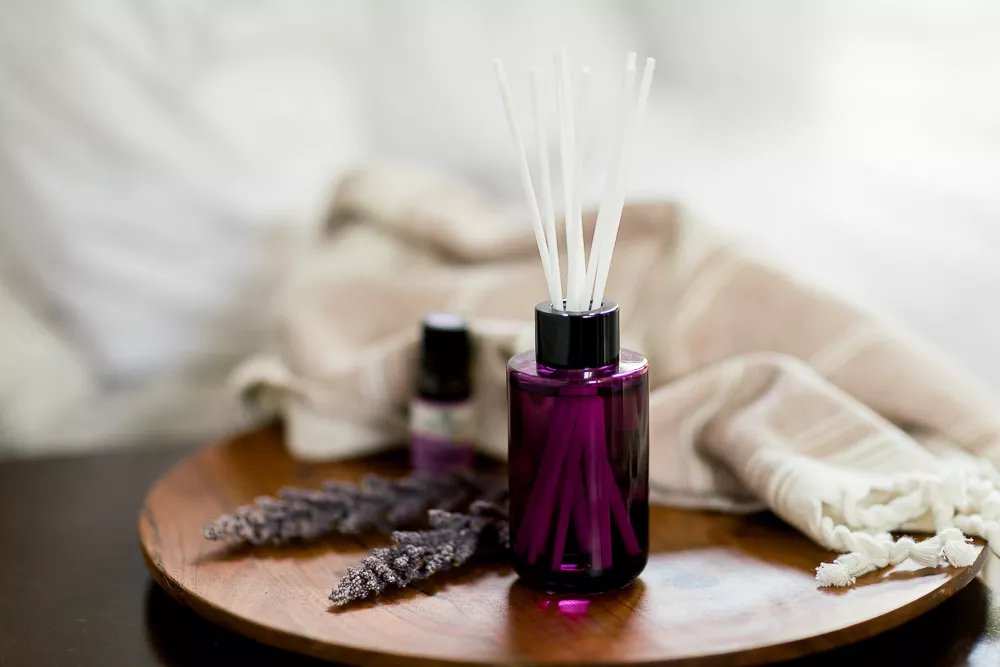 A fragrance influences the atmosphere in your bedroom. A fresh fragrance in your bedroom builds a feeling of a clean and healthy bedroom, besides cleaning it every day. There are many room fragrances you can choose to complete your small bedroom nuance. Having a small bedroom with a nice smell can calm and relax your stressed mind.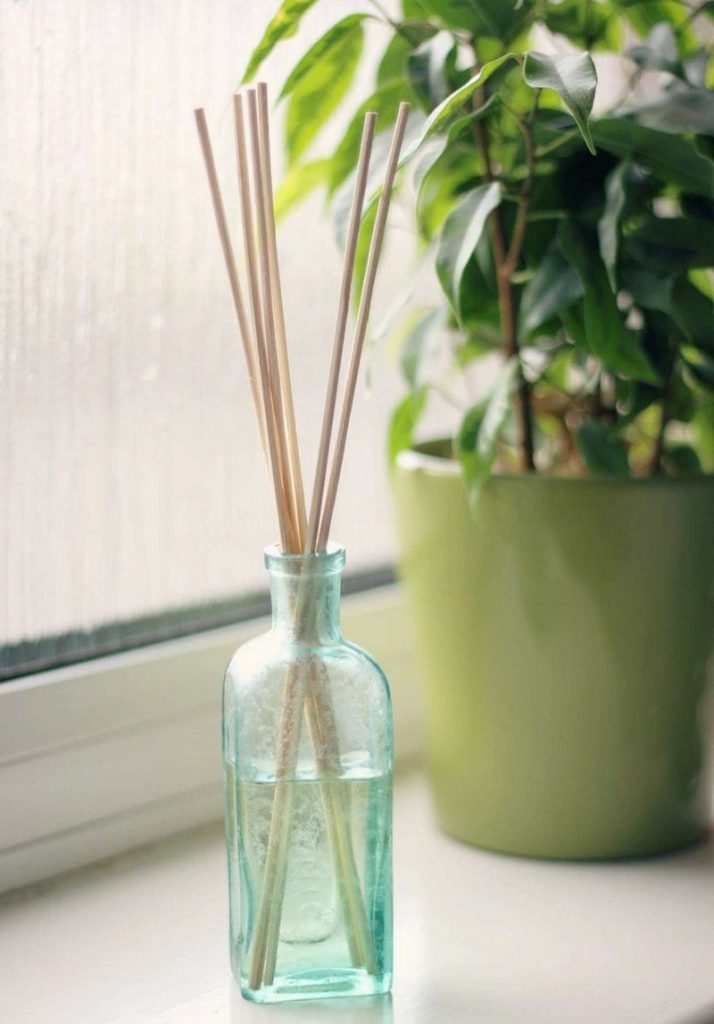 For your small bedroom, you can hang it or put it on a side table. Its smell will fill the air and clean the odor smell. Open your window regularly, but don't put the room fragrance near it because it is nice to smell will fade away through the breeze from your window. Moreover, you can use air freshener from natural elements such as a variety of small ornamental plants for the interior of your small bedroom.
That is our discussion about Tips for Creating Comfortable and Fresh Small Bedroom Decorations. Home design, especially for a bedroom, has no limited ideas for creating a comfortable and fresh interior design. Even in a small bedroom, it has unlimited creativity to make an innovation to deal with the room size. There are many aspects to consider in creating a clean, neat, and attractive small bedroom. We have summed those aspects above. It may be useful for you to create a fresh small bedroom. Happy decorating!