Druhomes.com – In a comfortable house, a room is an important part for you to create in it. Rooms with their respective functions are an important thing for you to create in your home. You can create a room in the house according to your needs. For example, you can create a place to relax and rest by creating a bedroom. Besides, you can also create a place to gather and share time with your friends and family by creating a living room or conversation pit. To cook and prepare food, you can create a comfortable and pleasant kitchen. You can also create a room to clean yourself in the form of a bathroom with an aesthetic mirror design and a variety of interesting decorations in it.
The bathroom is a must-have room in every house. People need this room to take a bath every day. Since it is a room that is frequently used by people in their home, then the bathroom should be clean, healthy, and comfortable. It requires some decorations such as a toilet, bathtub, shower, hanging towel, a mirror, and so on. As an essential element in a bathroom, many room designers use an aesthetic mirror to decorate an elegant bathroom. It is important to consider the kind of bathroom mirror to create an elegant bathroom interior. If you want to transform the bathroom interior by using a perfect mirror for your bathroom, then we will share some ideas of an aesthetic mirror to create an elegant bathroom. Let's discuss!
Round Mirror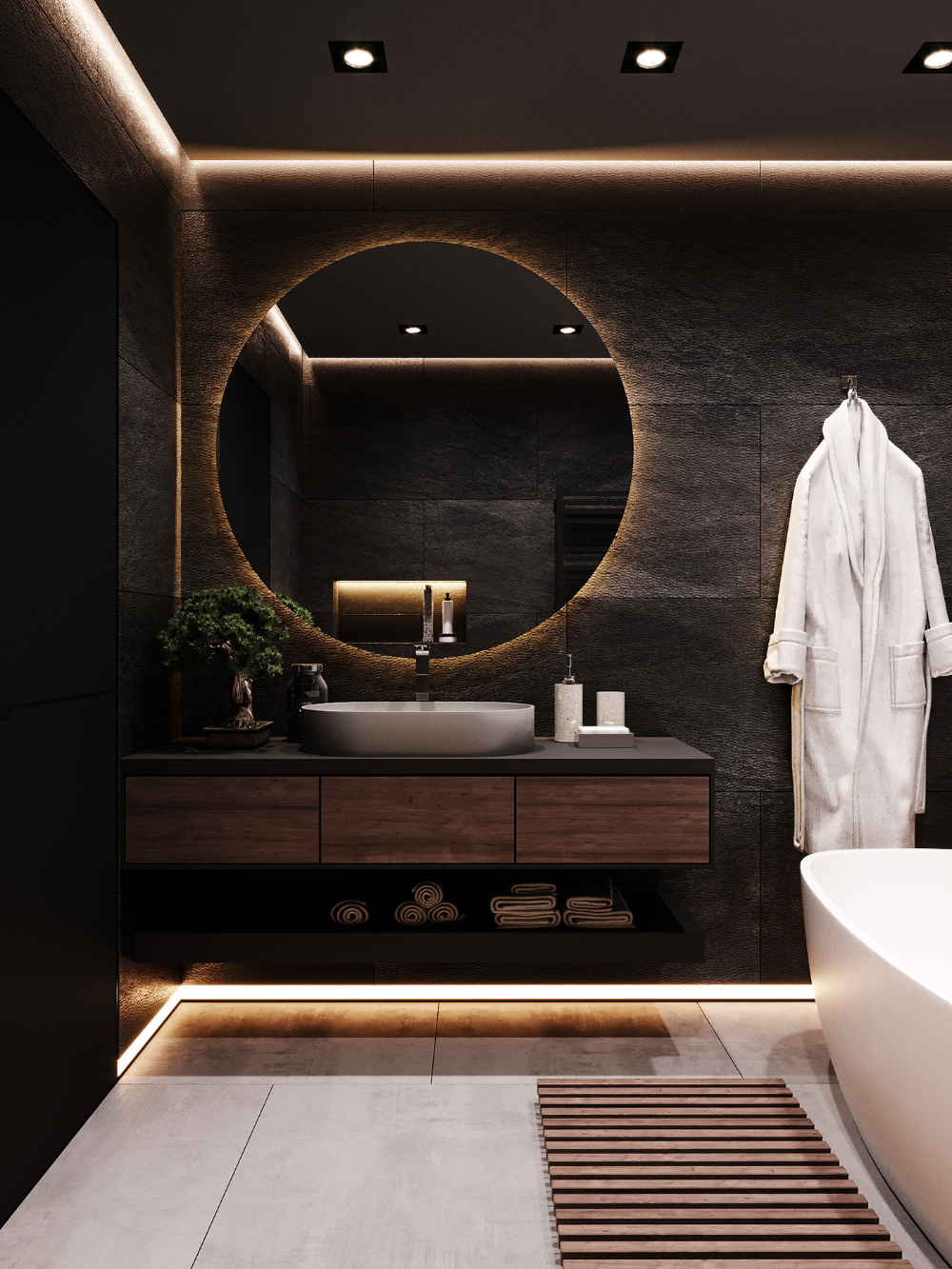 A round shape has an interesting form because it creates a full perspective from every side. It has no side and gives you a full view to look at your reflection in the mirror. This mirror glistens the dark style in a bathroom because the round shape reflects the brighter light.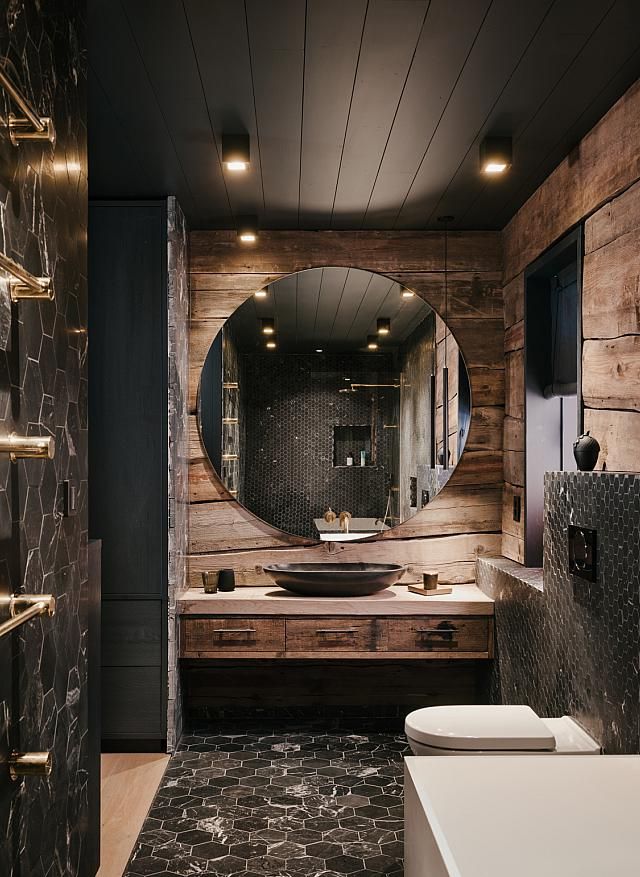 In a bathroom, the round mirror builds an elegant impression of the interior. You can hang this mirror on the wall above the sink. The dark bathroom tiles will look more catchy by having a yellow light behind the round mirror. It offers an aesthetic view on the wall by the yellow dim light.
Rectangular Mirror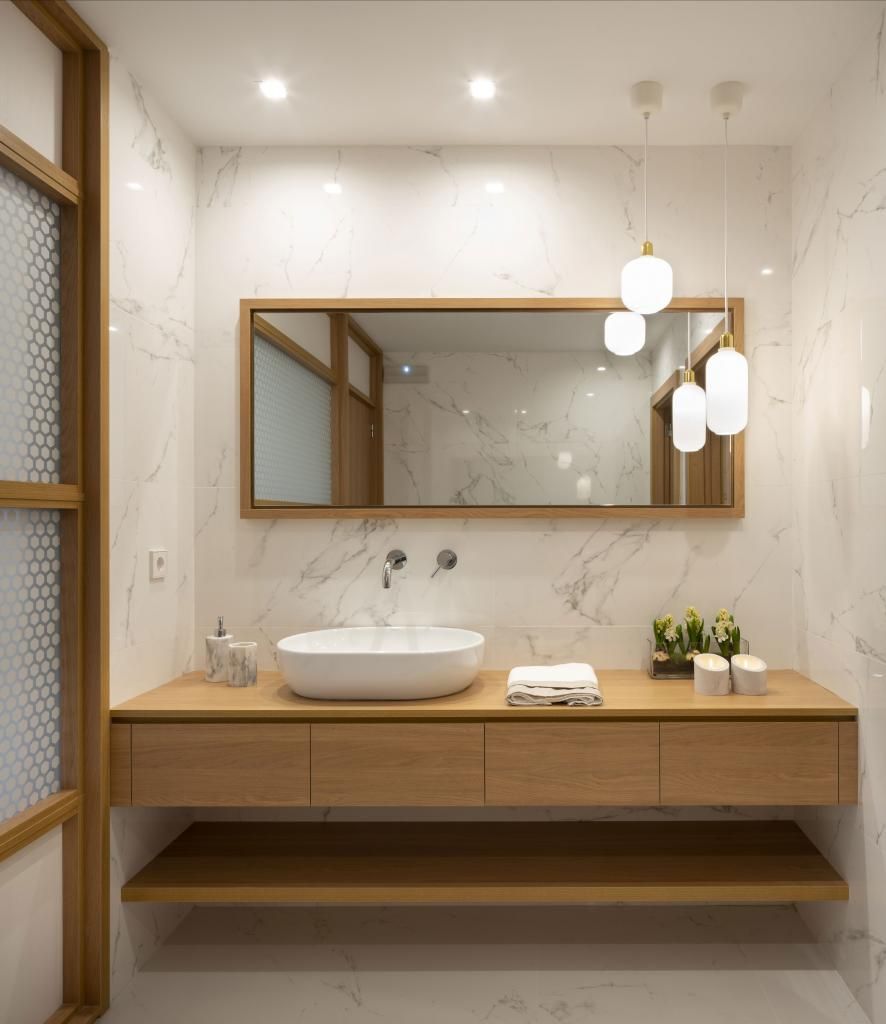 Rectangular is a geometric shape that helps you create a strict impression on the wall. The rectangular mirror emerges a minimalist accent for your simple bathroom interior. It suits the minimalist bathroom that uses neutral color and wood material.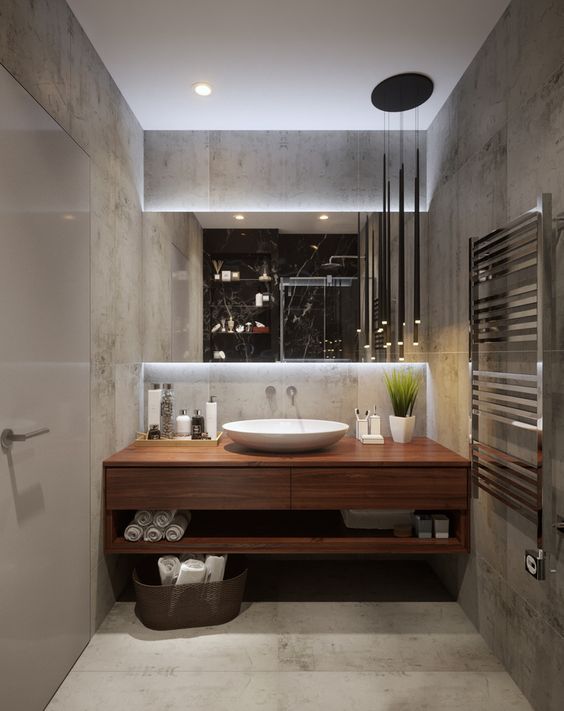 You can install this mirror to cover the bathroom wall in a horizontal position. If your bathroom has a dark theme, add interesting light behind the mirror to brighten the line of your mirror. This light enlivens the rectangular mirror to show off an elegant decoration on the wall.
Half Round Mirror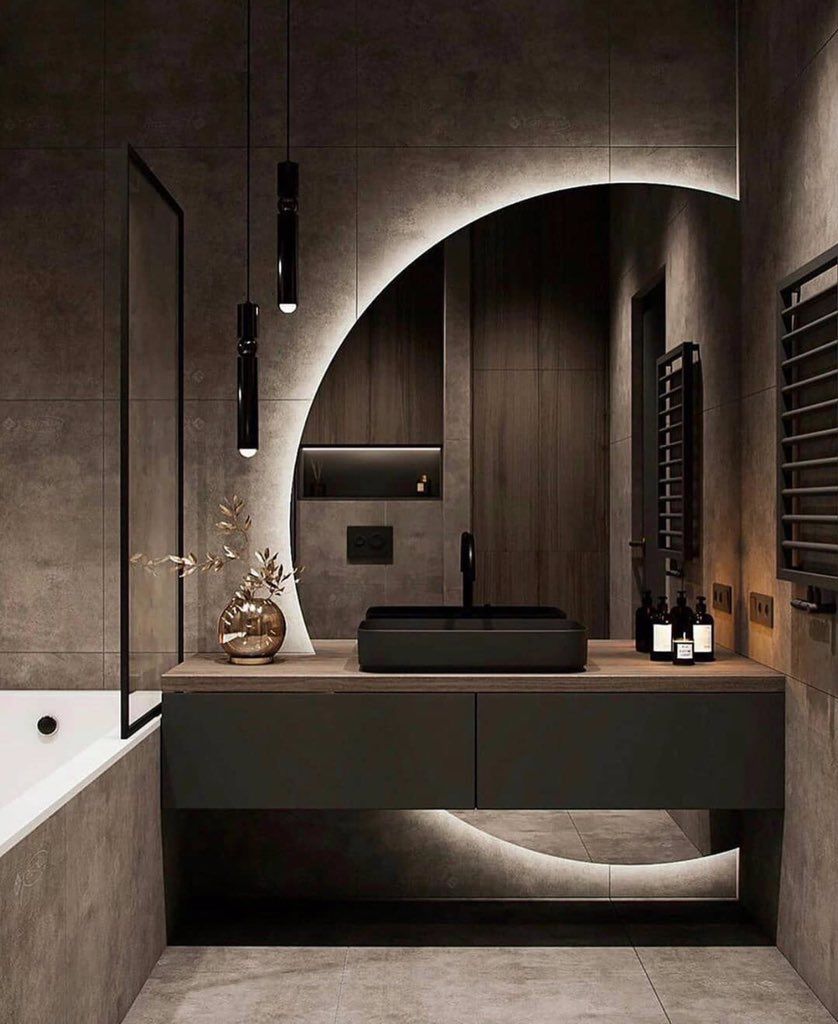 Another version of a round mirror is its half-shape. A half-round mirror has a mysterious impression in a bathroom interior. It makes your bathroom draws a half-side of the glistening wall because it reflects the light on the mirror. This mirror will look darker if you install the light behind it. You will see the reflection on the mirror that focuses on your face or another object in front of the mirror.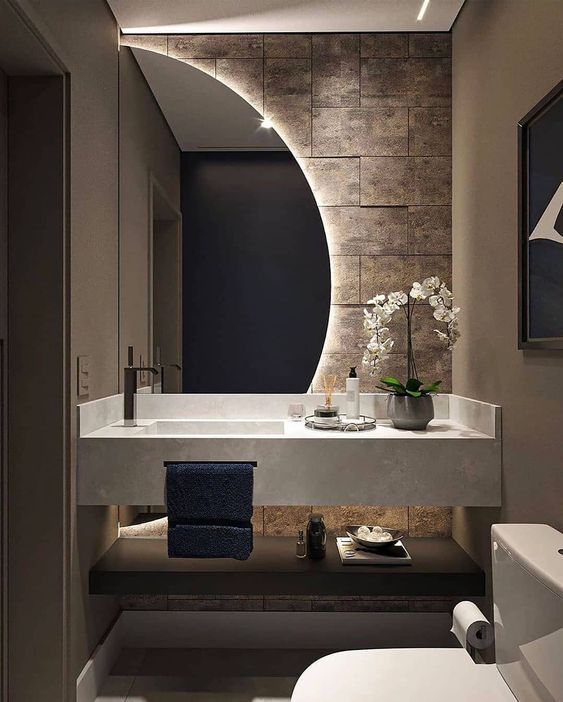 The function of a half-round mirror is to show the half side of your bathroom wall. When you mirroring yourself, you will face the wall where the mirror is put on it. Thus, the aesthetic bathroom wall is interesting to catch your attention too. Moreover, the other aesthetic accents on the bathroom need to show off their decorative function such as an ornamental plant that is put on the table beside the half-round mirror.
Vertical Mirror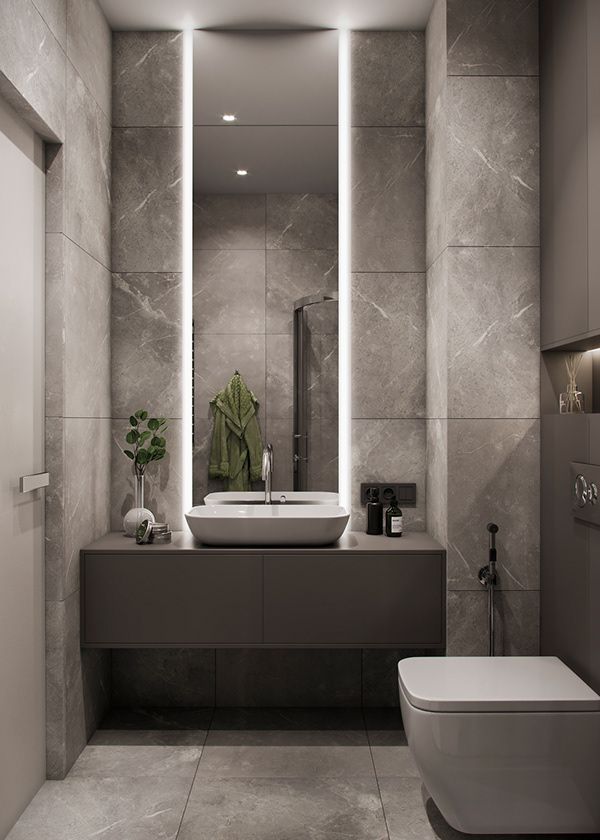 A vertical mirror offers you a perfect view when you mirroring yourself. Like we have mentioned before that a dark theme bathroom needs a bright accent to enliven the decoration. By installing a yellow or white light behind the mirror, it gives a contrasting look between the mirror and your dark theme bathroom. This mirror design gives more space to the wall because it simplifies the room decoration.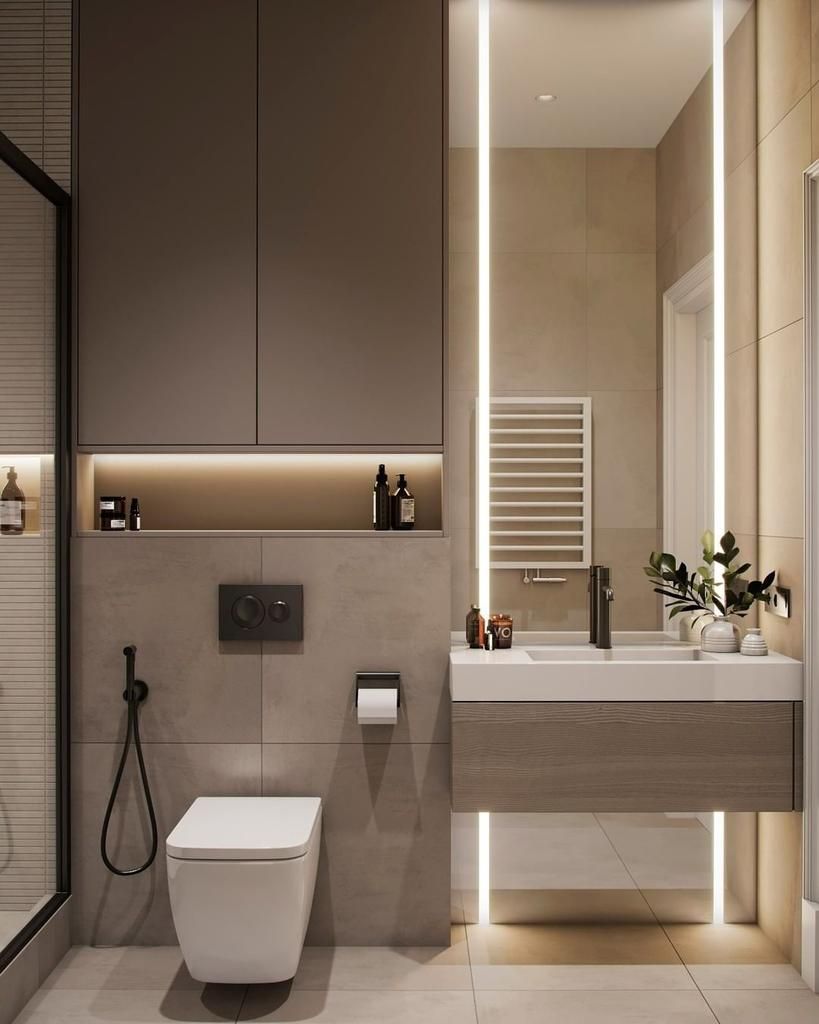 It reflects the entire reflection from your tip-toe to the hair if your vertical mirror has a long shape. A vertical mirror builds a higher perspective on the bathroom layout. The light behind your mirror reflects the object in front of the mirror perfectly. This light brightens the look of your face when mirroring yourself.
Rustic Mirror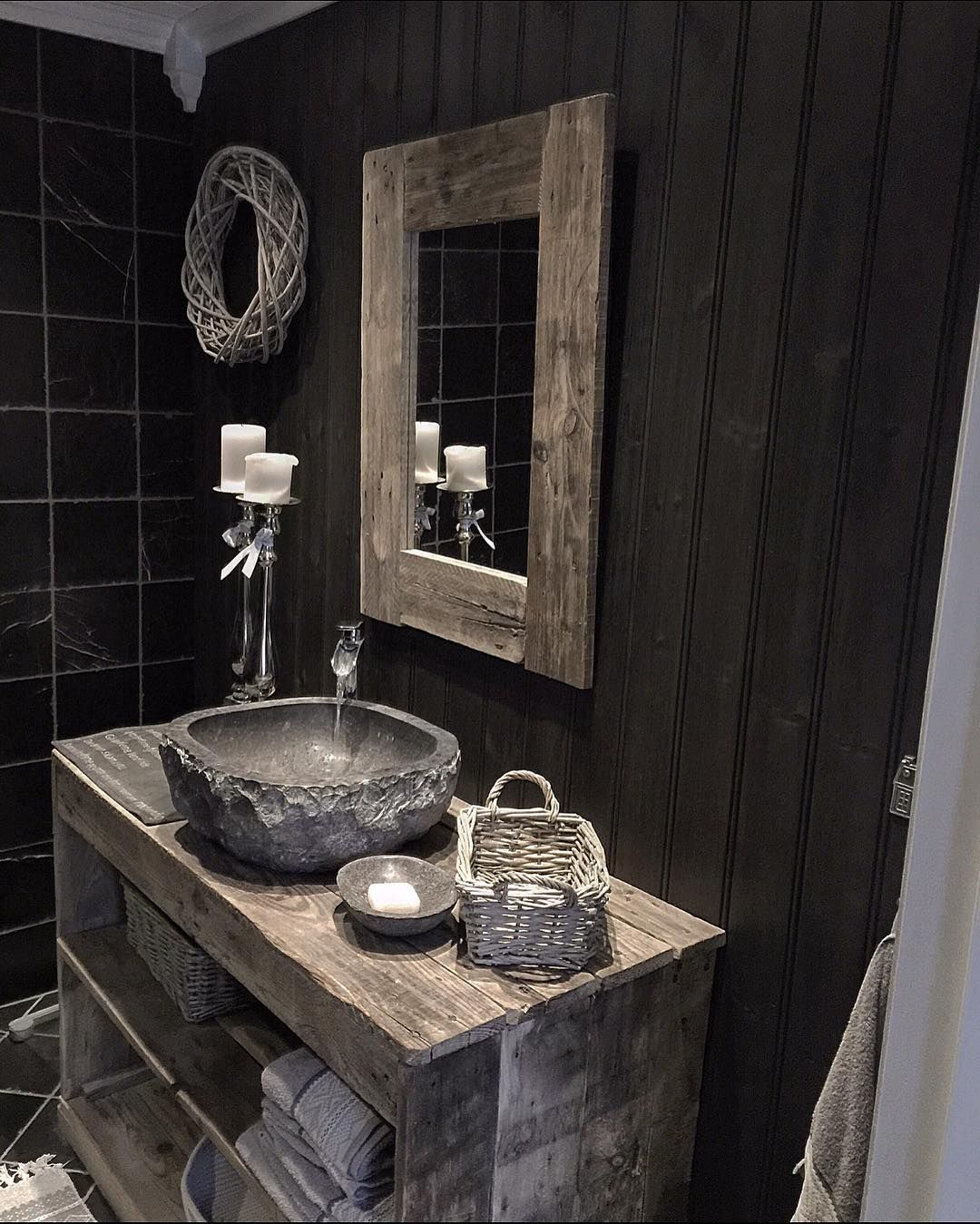 The rustic mirror has a natural accent. This bathroom design arouses natural impressions such as using wooden material, stone, using neutral colors, and many more. These elements show an exposed nature in your bathroom interior. Moreover, installing your mirror in a dark wooden frame creates an elegant impression.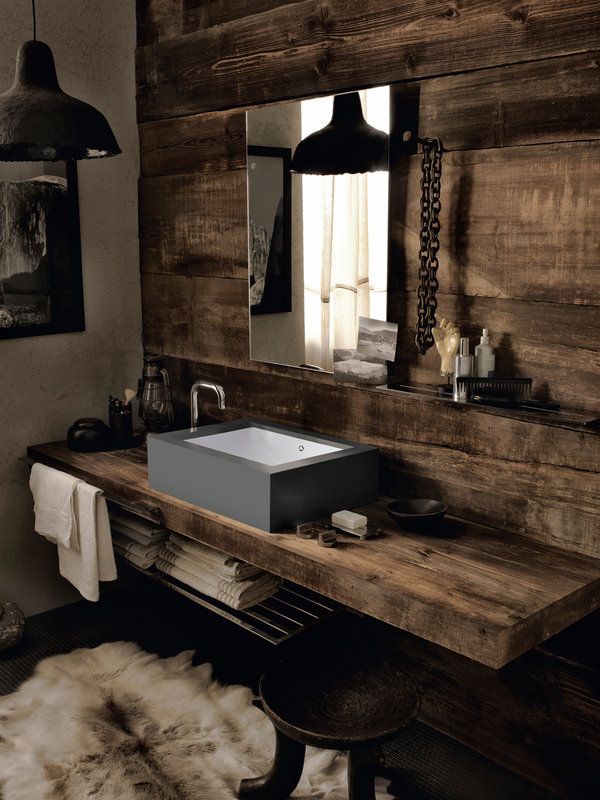 Besides, you can combine this design by using black iron chains. You also use an iron chair and metallic hanging towel to present the rustic accents. A plain mirror on your wooden wall glistens the interior of your rustic bathroom. Thus, you can mix and match the other toiletries to make a perfect decoration.
Square Mirror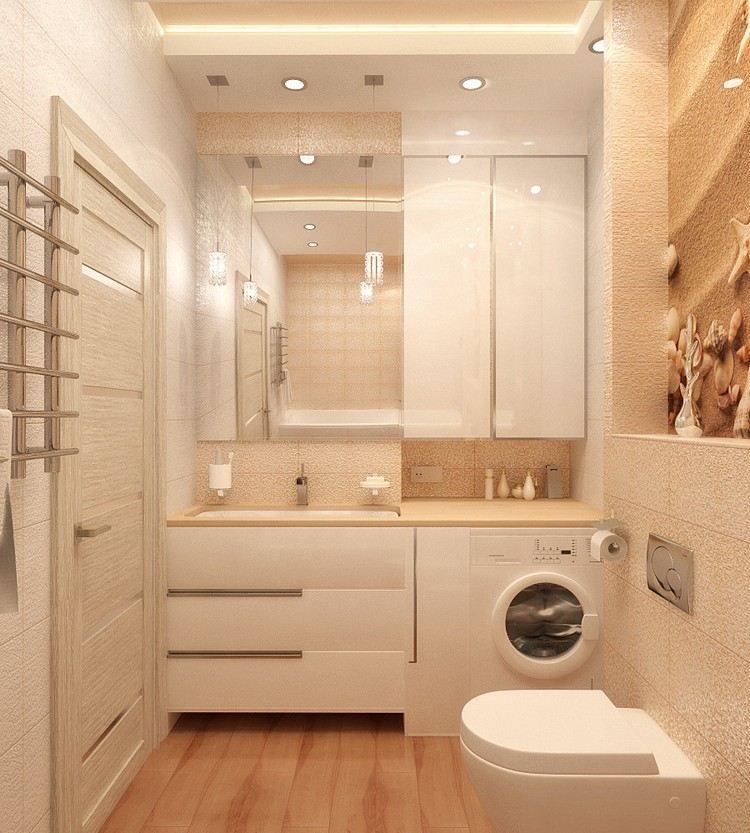 A square mirror is a common shape of a bathroom mirror. This shape helps you to simplify the bathroom interior. This mirror is compatible with a minimalist bathroom because it adjusts the bathroom cabinets if you install it contiguously. Add some white pendant light in front of the mirror to make a brighter impression.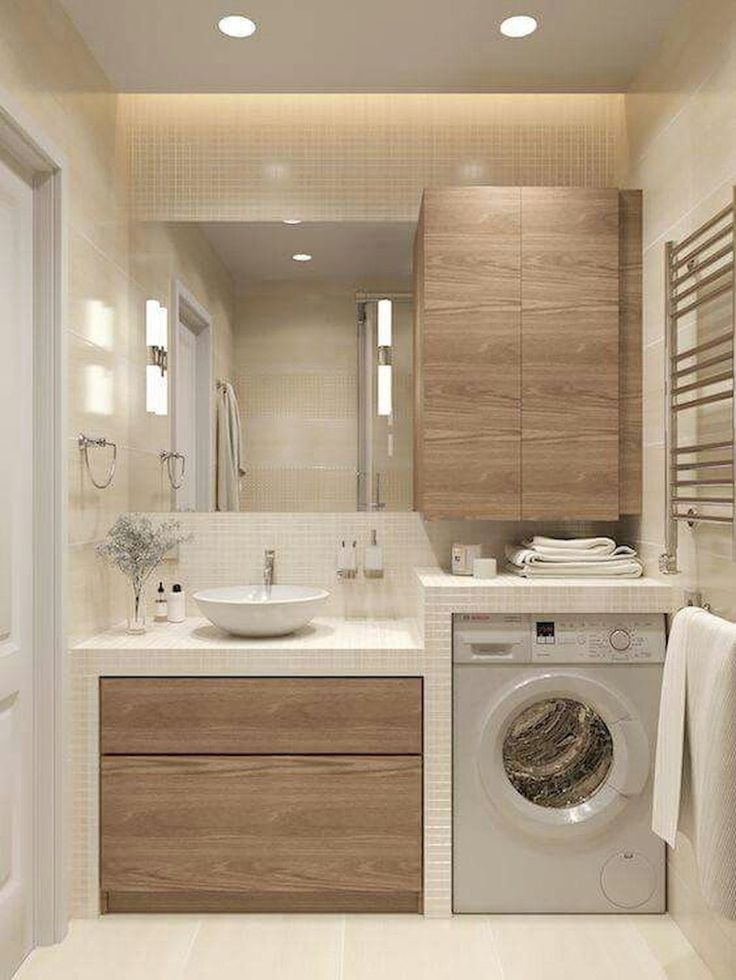 This bathroom mirror brings a neat impression to your bathroom. Moreover, if your bathroom is also used as a washing room, this mirror will complement the decoration by installing this mirror above the sink. For a minimalist interior design, it will look elegant by having two ceiling lights.
That is our discussion about Aesthetic Mirror Ideas for An Elegant Bathroom Interior. An elegant bathroom requires an interesting design by combining some elements. The elegant bathroom furniture such as metallic hang towels, minimalist cabinets, interesting toiletries, and dark tiles. These elements are more attractive if you have a bathroom mirror that reflects the bathroom interior. For that, create the most comfortable and beautiful bathroom for your daily use. We hope this article may help you to consider the bathroom mirror to build an elegant bathroom. Happy decorating!