Druhomes.com – A loft house is a beneficial building to make a simple residence. It becomes a popular choice to have a house in a narrow land because you can have a high loft house to make use of its attic. The loft house has a character that is almost the same as the open space concept but is more focused on the open floor concept. This house has several parts of rooms in a common house need. A loft house at least consists of two floors. The first floor includes the living room, bathroom, and kitchen, while the second floor has a bedroom and a versatile room. Thus, it is a perfect house in a larger room that has some rooms to complement the need for daily activities in a simple design. For that, in creating a loft house design in your home, you will get various benefits as follows.
A tiny house to take a rest.
Establishing a loft house is beneficial to make it as a house to take a rest because it provides a complete decoration to fulfill your need when you need quality time after facing the problems, then need to refresh your mind. This tiny house helps you to cure the pain while living in a remote house that has a calm atmosphere.
Refresh your mind on a holiday or weekend
Relate to the first benefit, having a loft house refreshes your mind when you need a new atmosphere. Living in this house when you need a holiday or weekend refreshing is enough to cheer up your mood. This house has an interesting view from the second floor that gives fresh air to your house.
If you look for a place to do your hobby, maybe a loft house will help you with it. Some hobby needs a calm atmosphere and comfortable place, away from crowded. Reading a book, writing a novel, drawing an architecture, etc that needs the inspiration to create artwork, you will do better in a loft house with a calm and inspiring nuance.
A loft house has characteristics that almost similar to the Industrial design. Since this design emerged from the Industrial era, a loft house is defined as a simple house with multifunctional furniture and multifunctional decoration. However, there are various other designs that you can create for your loft house. Here, some ideas for a loft house design for you!
Rustic Loft House
The first loft house design that you can create can use the rustic concept. Creating a rustic loft house will give you a warm, natural look. Besides, you can also give a traditional character to the interior of your home. You can use a variety of rustic decorations and rustic furniture in the interior of the loft house that you create. This will give an attractive look in a warm natural concept. For that, here are some ideas that you can follow to create a rustic loft house. Let's discuss!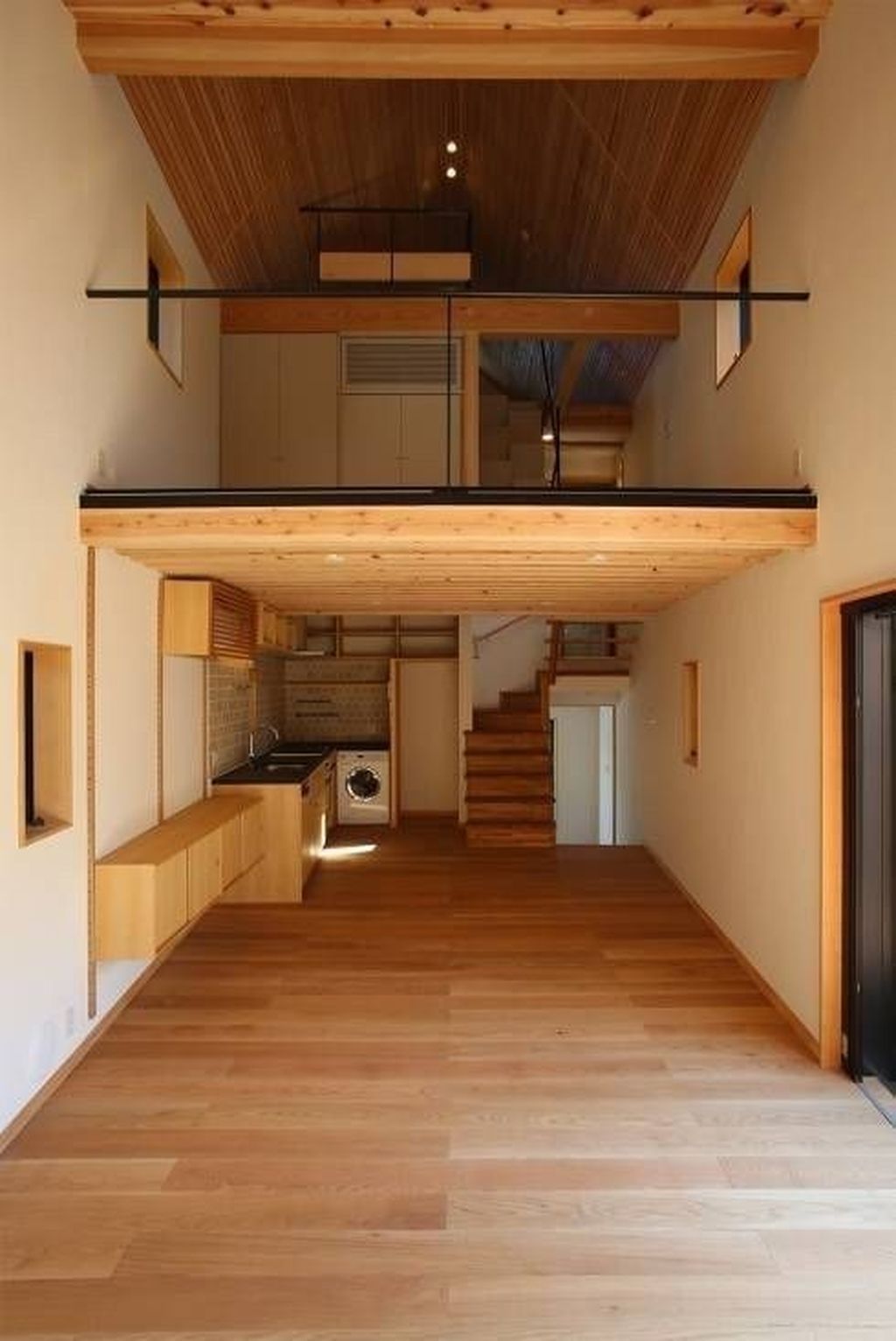 The rustic interior design uses wood material as the dominant accent for interior design. The solid wood is the most natural accent to arouse rustic design. It has natural patterns for each side if you use it to create a loft house. To complement the rustic loft house, put wicker chairs and a wooden table. Moreover, the second floor of this loft house is beneficial to modify as a living room, bedroom, or a versatile room.
Varnish the Wooden Accent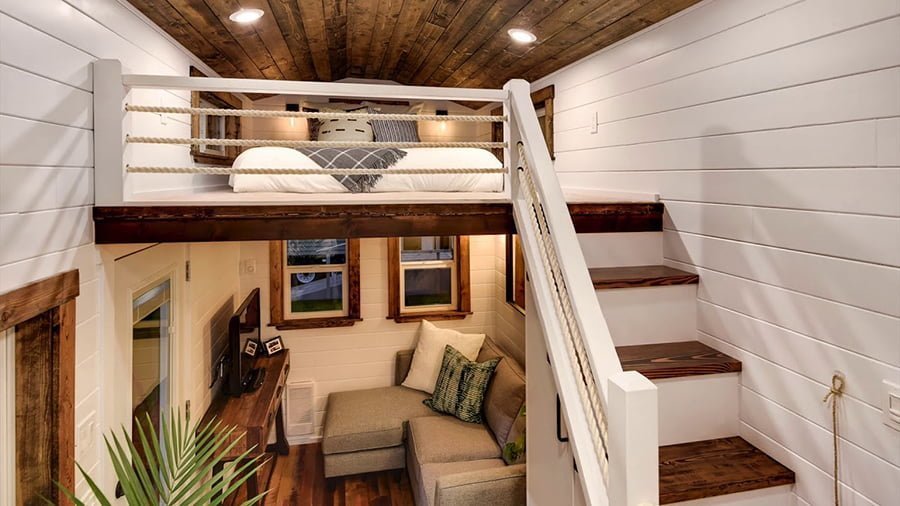 There is a brown color that has many shades to strengthen the rustic design. By using a dark brown color, it arouses a traditional style by the wooden material. Besides, the varnished wood gives a glossy look to your loft house. Thus, it looks more interesting by combining other colors to complement the rustic interior design. If your bedroom is on the second floor, create a window to give fresh air circulation and lessen the dust because it is in the attic.
Combining with An Industrial Black Pipe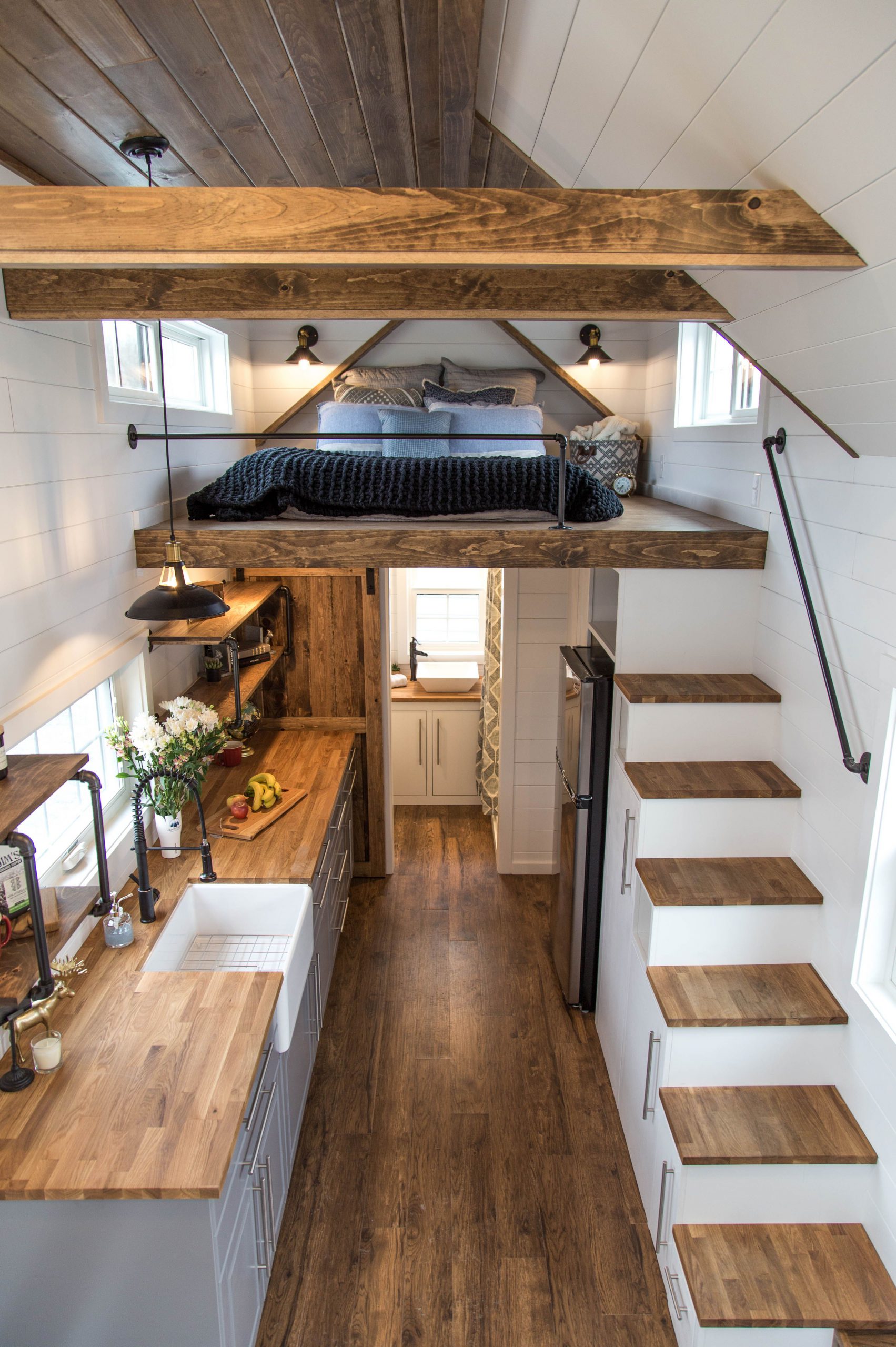 A loft house that uses rustic design has an interesting decoration because it connects to Industrial design. By having an Industrial accent, your rustic loft house offers a consistency of using raw material. Some black pipes are catchy to install on the wall as a holder for your staircase. It is also beneficial to be a temporary gate for your bedroom. The appearance of black pipes gives a new color between the furniture of wooden material and black pipes.
Industrial Loft House
Besides creating rustic designs, you can also create industrial loft house designs. Creating this concept will give you an aesthetic appearance in the interior of your home. Besides, you can also use a dark style in the interior of the industrial loft house that you create. This will give a masculine look in an attractive old building or former factory concept. Here are some ideas for creating an industrial loft house for you.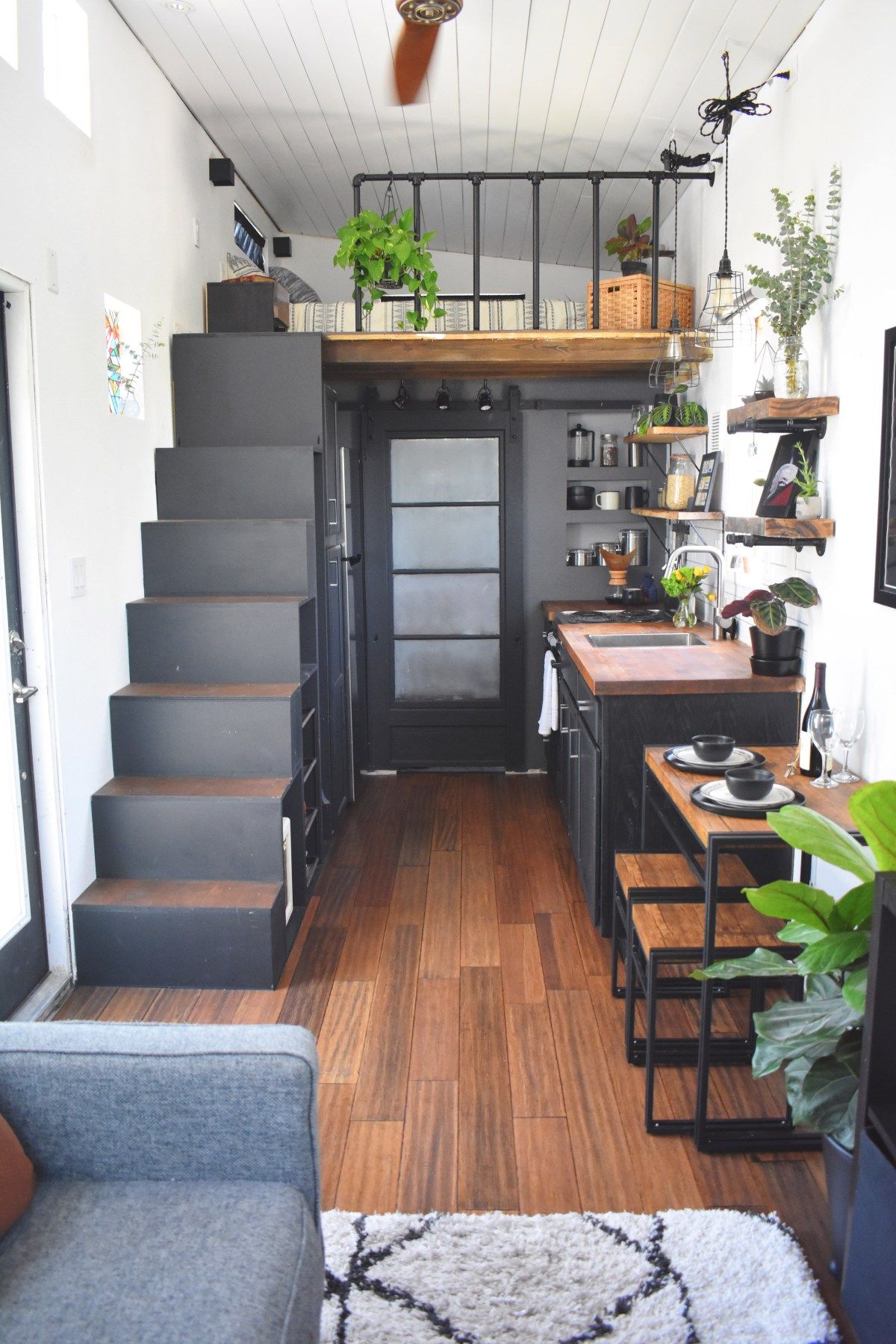 The industrial design brings an elegant nuance to your loft house. It is interesting to have some Industrial accents to make your loft house more elegant. There are iron, steel, and wood in a dark color that enlivens Industrial design in your loft house. The black iron is catchy to modify the dining table and kitchen cabinet. For the other black furniture such as black pipes and black pendant light are interesting to decorate the upper side on the ceiling and second floor. Another dark accent is the dark brown staircase. It offers an Industrial look at each step.
Industrial Loft House with Classic Accents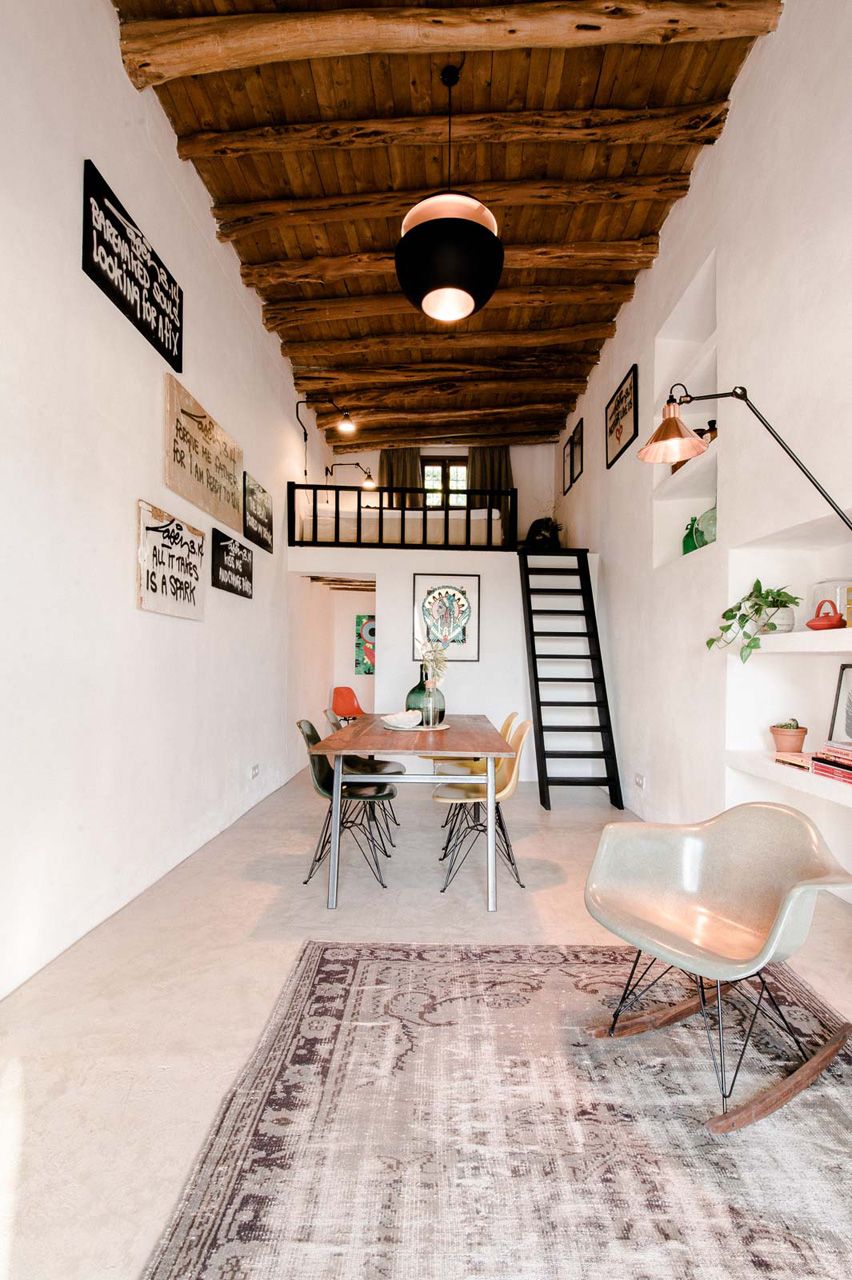 It is a rare decoration that uses Industrial design and the Classic accent on the loft house, but catchy enough to bring a new look. The atmosphere of classic style emerged from the aesthetic rug and the chair on it. You can draw an Industrial and Classic design in one spot by hanging an Industrial light to illuminate the classic rug. Hence, your loft house will share an antique style in an elegant layout.
Industrial Design and A Narrow House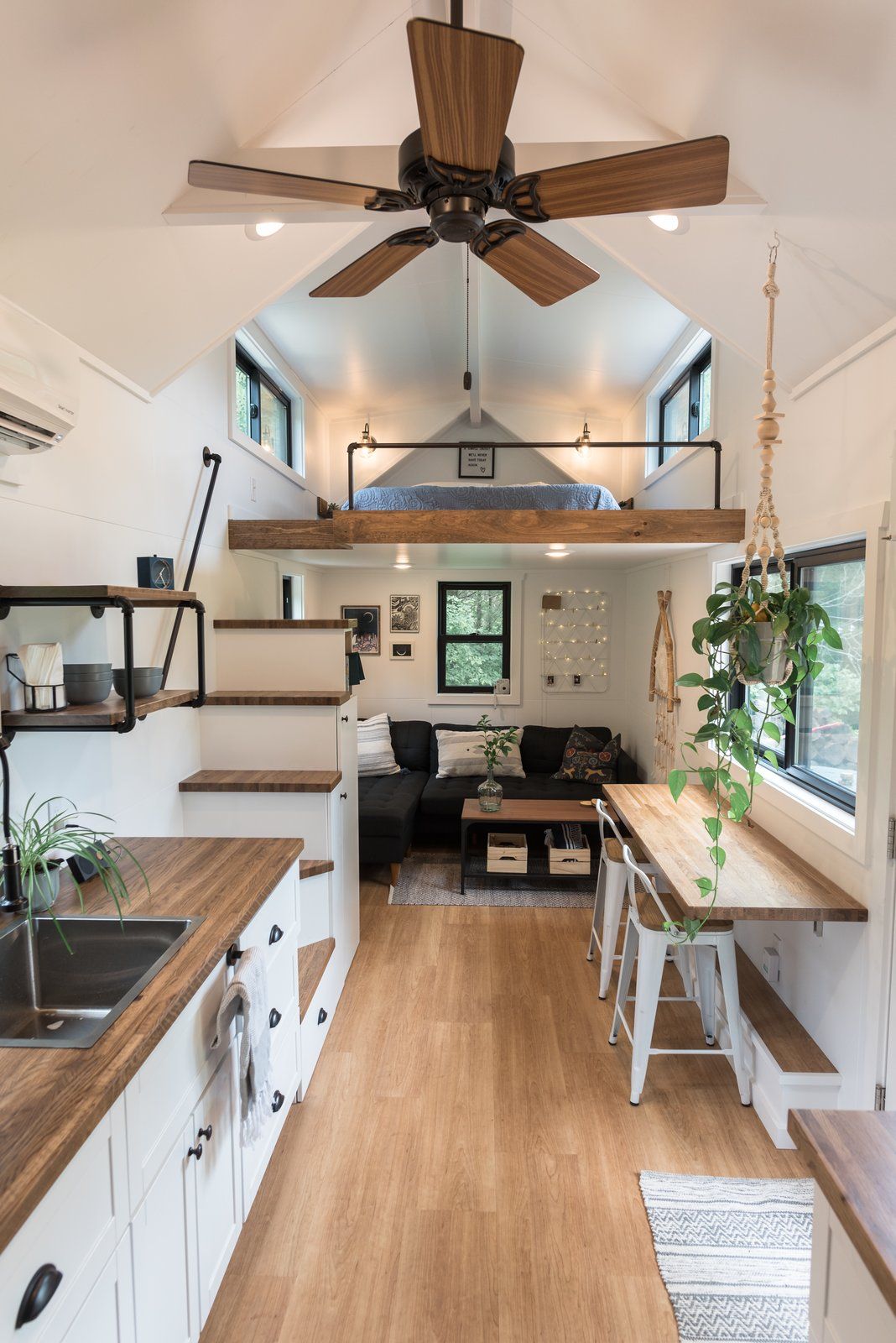 Since a tiny house is a functional building to complete the need of a residence, it should adjust any home interior design. Even in a narrow loft house, Industrial design is doing well to modify the room interior. This design needs good preparation to adjust the space in a room to get an Industrial atmosphere by the functional material. Make use of raw material, you can install pipes, wood, and rope to transform the decoration.
Modern Loft House
Apart from using a warm rustic design in a traditional concept and using a unique and aesthetic industrial design, you can also create a modern loft house. Beautiful and elegant modern loft house design in a simple concept. This will give a bright, clean, and spacious look to the interior of the house that you create. Besides that, you can also create an attractive interior character in an elegant concept. For that, here are some ideas that you can use to create a modern loft house.
Installing an Aesthetic Rug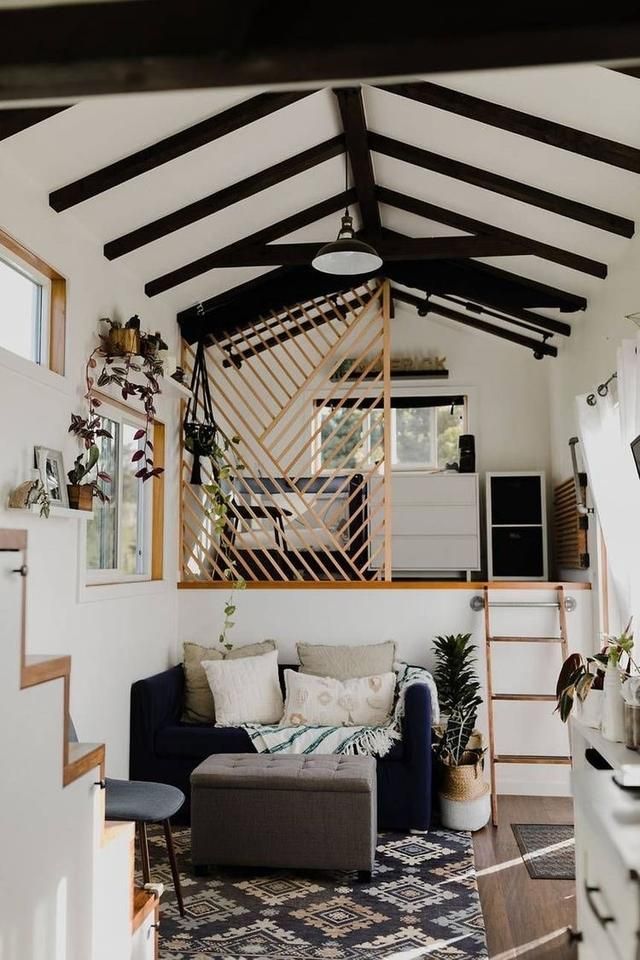 A modern loft house uses a combination of modern accents with minimalist accents. This design emerges an aesthetic ambiance by having some ornamental plants, geometrical lines, metallic furniture, and many more. Try to build a strange modern design by installing an aesthetic rug on a white loft house. Moreover, you can add a partition with geometric lines and thrive some green ornamental plants.
A Fresh Atmosphere in A Modern Layout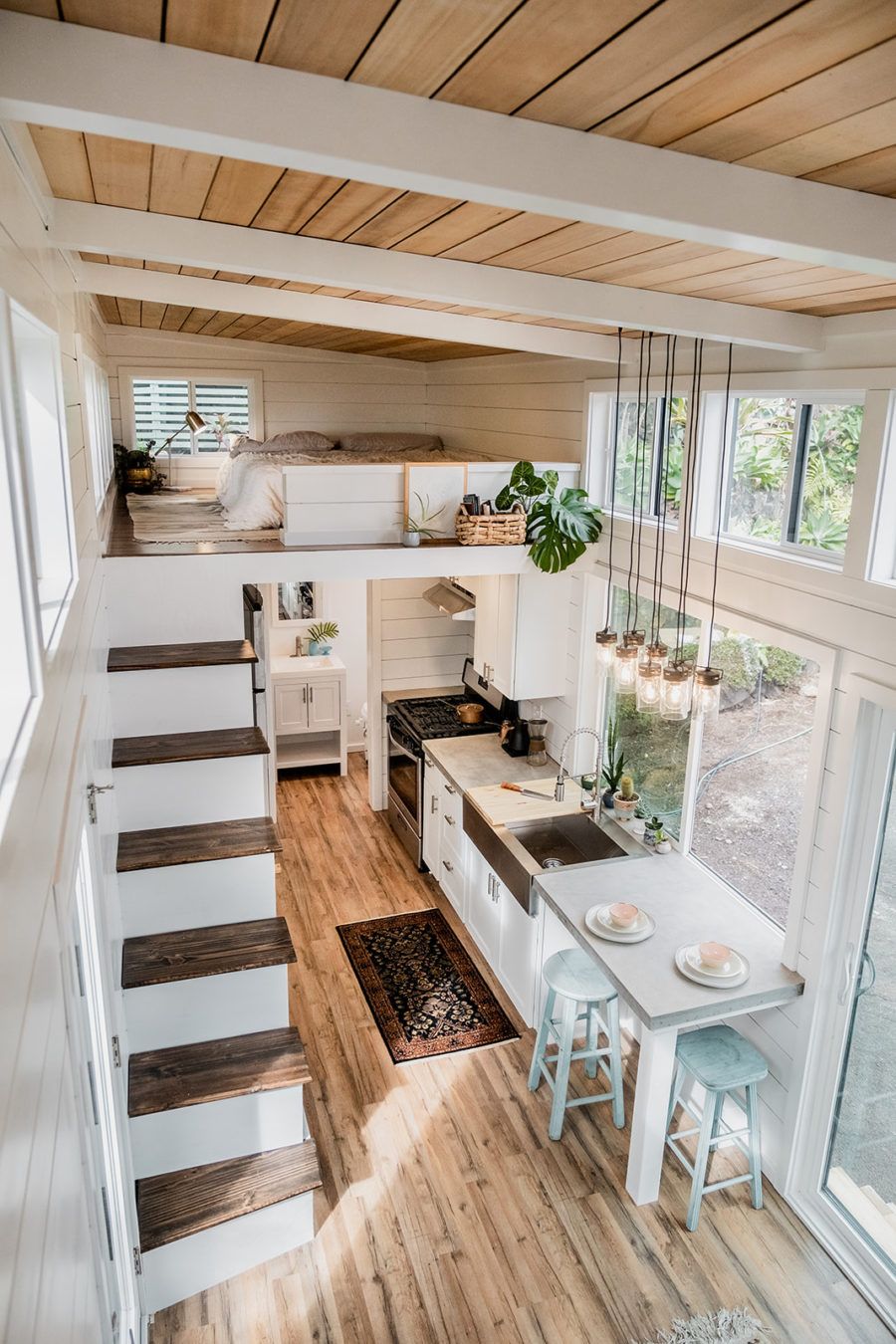 Your loft house will feel fresh when you have a nice arrangement of furniture in a clean white color. The white color brings a clean and neat nuance, then it will be the best background color in your loft house. Thrive some ornamental plants and hang dim lights are enough to build a fresh atmosphere in this tiny house.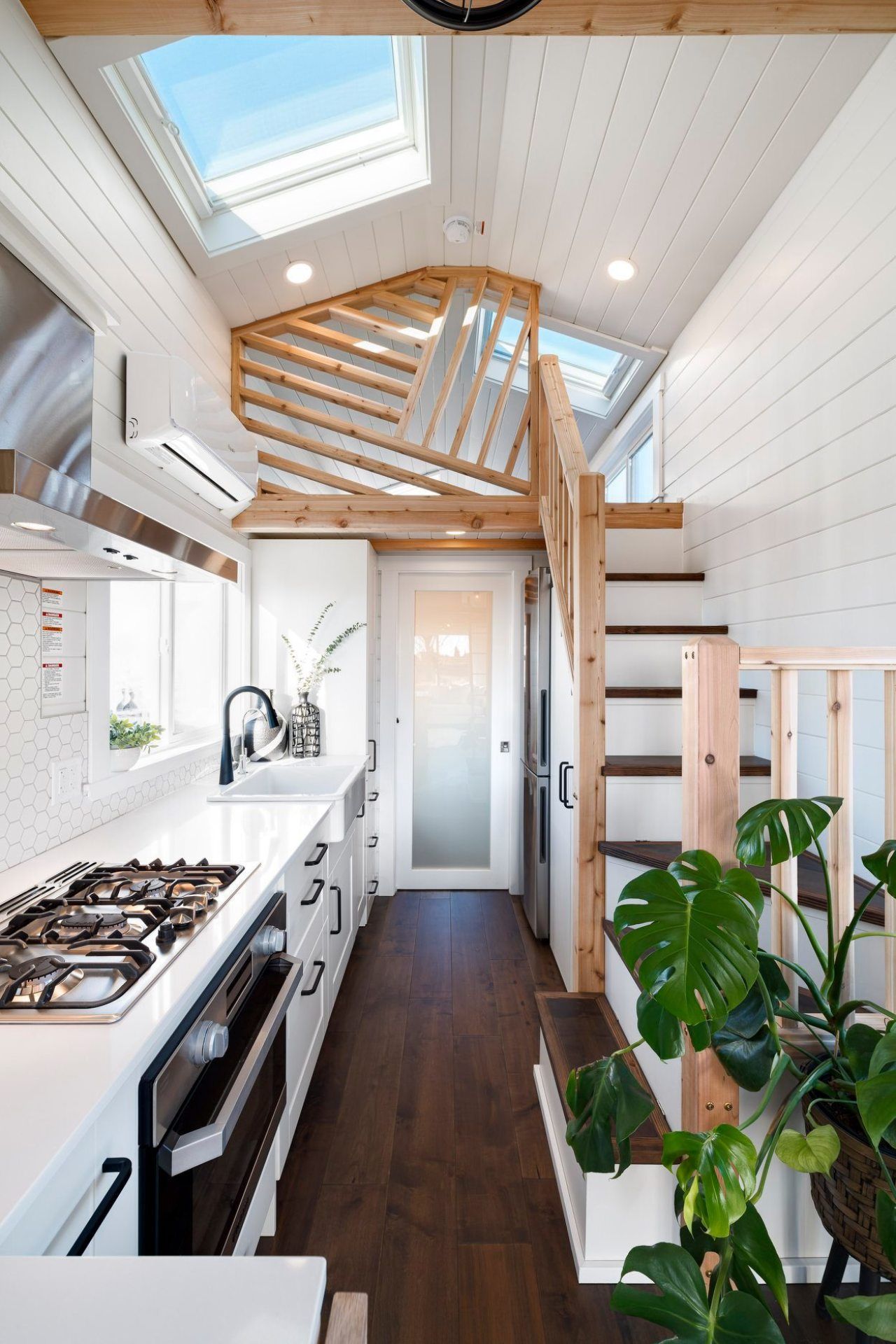 An interesting modern design looks more catchy if it provides enough light in the room. A loft house is a combination of some rooms in one space, then it needs natural light to brighten the entire room. It is quite simple if you have a medium skylight. This element provides natural light in the afternoon and gives beautiful scenery at night. Thus, you can add this element to complement your modern loft house.
That is our discussion about Loft House Design Ideas: Create an Attractive and Comfortable Interior. By creating a loft house, you can create a simple but comfortable concept for your daily activities. A loft house is beneficial for those who want to live alone or live with their little family. This building offers a complete room in one space. By using a partition and small furniture, the loft house becomes a perfect place to enjoy the day. The inspirations of the loft house we have mentioned above may benefit for you to decorate a comfortable loft house. Happy decorating!