Druhomes.com – Flooring is an important thing to consider in a home interior. It determines the design that you want to build. You can use a certain flooring material for the entire room at home, or use it in a certain room to distinguish these rooms. We know that the floor can be an interesting element in your home's interior design. Thus, you should consider the right material to draw your aesthetic floor. In this article, we want to share some ideas of artistic flooring material for your home interior. Before we give you these ideas, we need to know the reason why you have to determine the flooring material for the first place. Here's the discussion!
Choose the one that you like
The first aspect you need to consider is your plan to install the favorite material for your floor. Besides, you need to search for information about the material to make sure that it adjusts your need.
Your budget in creating floors
You have to manage the cost when you want to apply a certain kind of artistic flooring material. Some materials need more money. Do an observation about the cost for the material that you want to use, and compare it to your finances.
Determine the flooring material that will adjust your home interior design. The right flooring material makes your interior design more perfect because it connects both aspects.
For that, after knowing various reasons for determining which floor material you will use in your home, the next topic we will discuss in a variety of material ideas that you can use. By using certain materials, you can get the character and interior atmosphere you want. You can also create a comfortable and beautiful home interior for you to use your mobility every day. For that, let's discuss flooring ideas for your home!
Stone Flooring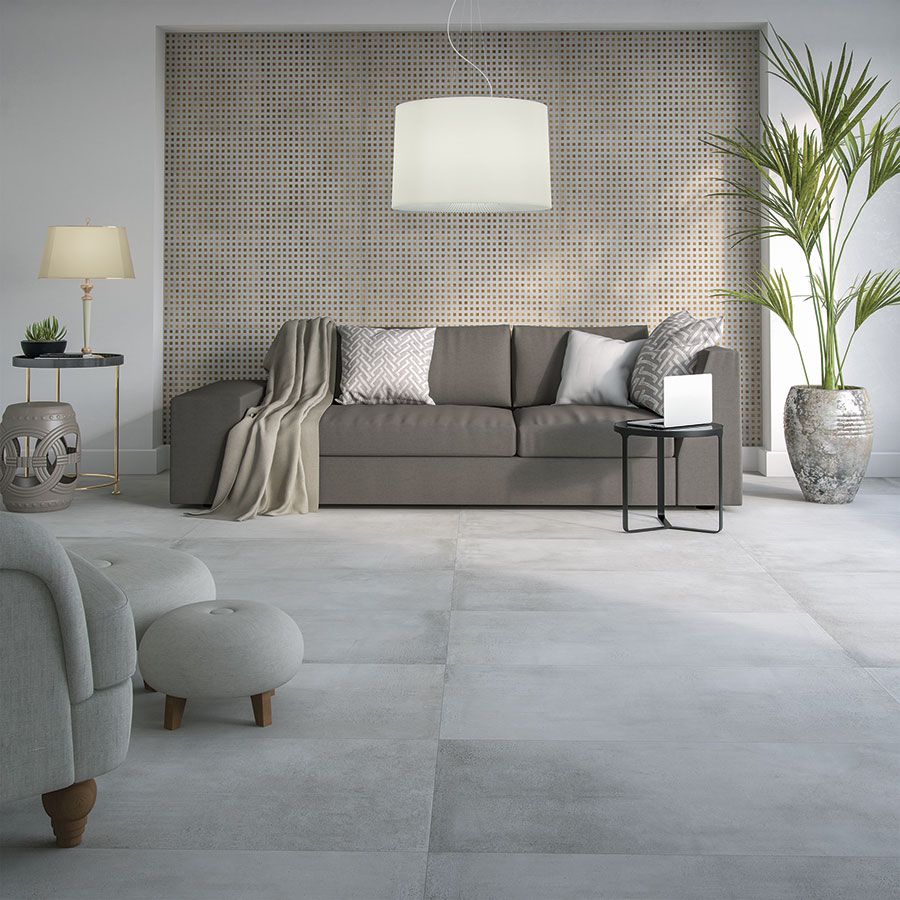 In Industrial design and Rustic design, you may see the stone material to draw a natural accent for both designs. Stone is a natural material that you can find in Rustic design and Industrial design. Using stone material on your floor is an interesting choice because it has a rough texture and gives a calm atmosphere.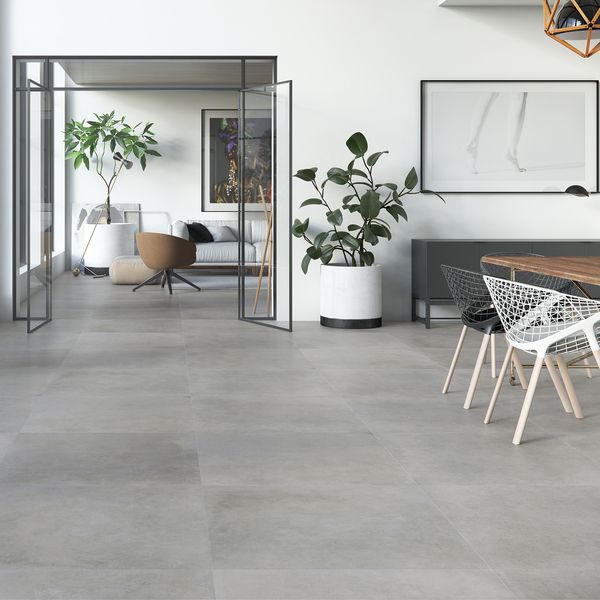 The stone flooring is compatible with Classic interior design. You can paint your wall white in color and put some classic furniture in the room. The natural color of grey stone enlivens a nuance of the time past. Moreover, it brings a warm atmosphere in the interior of your home.
Solid Wood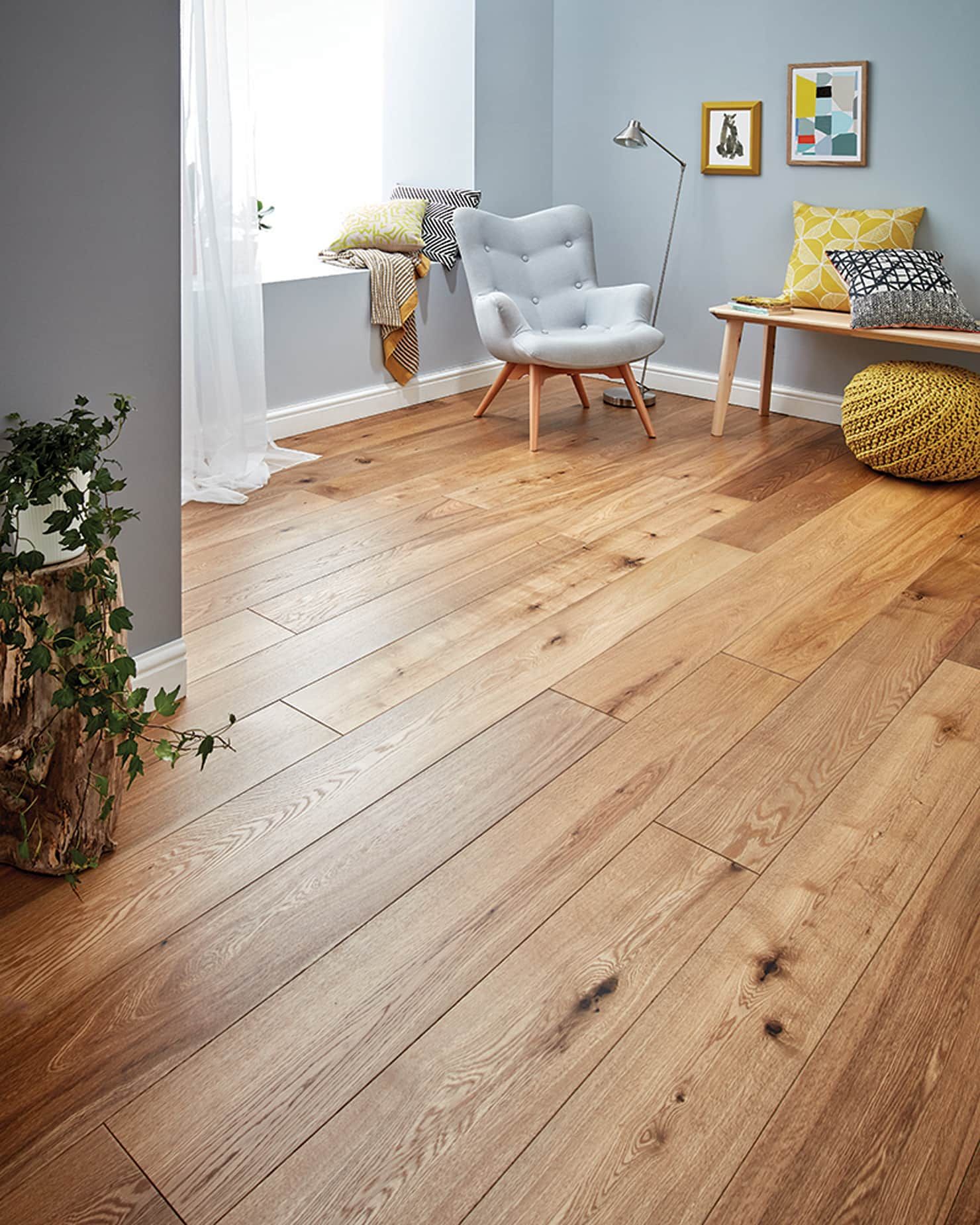 Wood can bring a warm atmosphere when you use it as material for home design. It is a multifunctional material because you can make it as other furniture, wall decoration, and even artistic flooring material. We know that the floor usually has a cold temperature, then you can use wood material to cover your floor. Nowadays, the wood material has another version that has the same pattern but it is made of vinyl. It is a synthetic material to make it easy when you want to draw natural wood patterns for your decoration.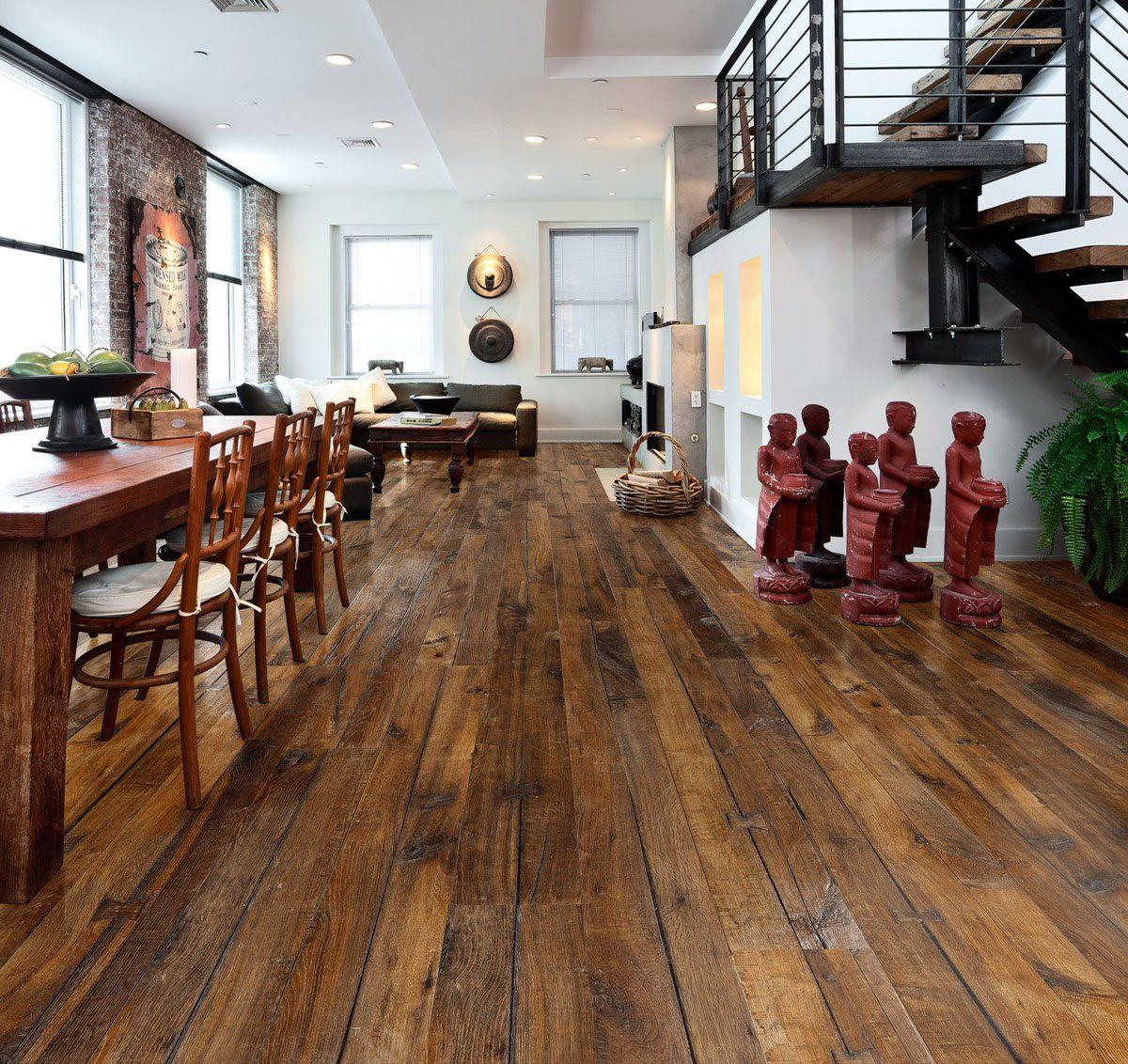 Even though many floor decorations use vinyl, solid wood still exists to emerge an outdoorsy touch by the artistic patterns. It also helps you to create an interesting accent on the floor. Don't forget to consider one thing, since many kinds of wood materials have different strengths, then you should know the kind of wood that you want to use.
Carpet Flooring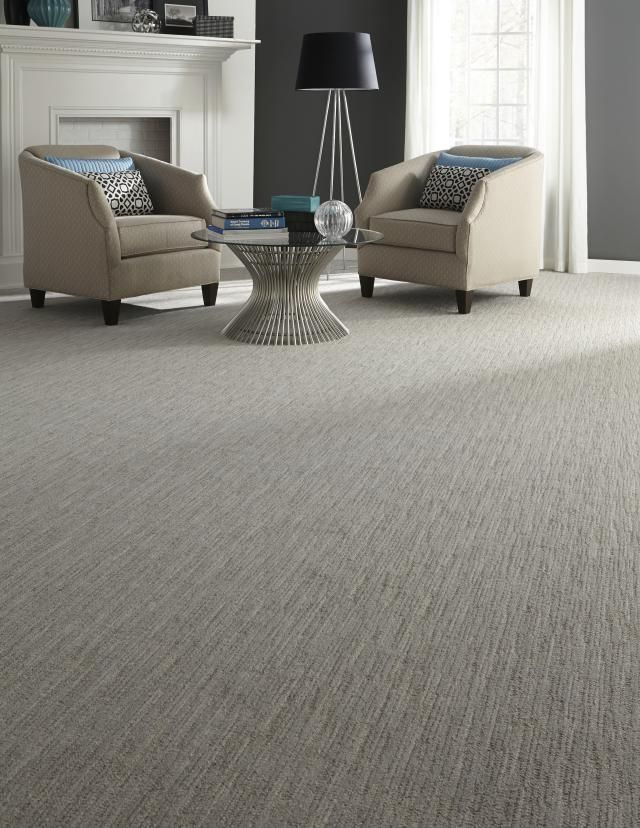 An instant way to get an interesting decoration for your floor is using a carpet. This material has various colors, textures, and motifs. By using carpet flooring, it lessens the slippery floor, but if you fell on it, carpet flooring reduces the pain. Thus, carpet flooring is safe for kids and elders. Moreover, the material of carpet flooring is important to keep the temperature still warm.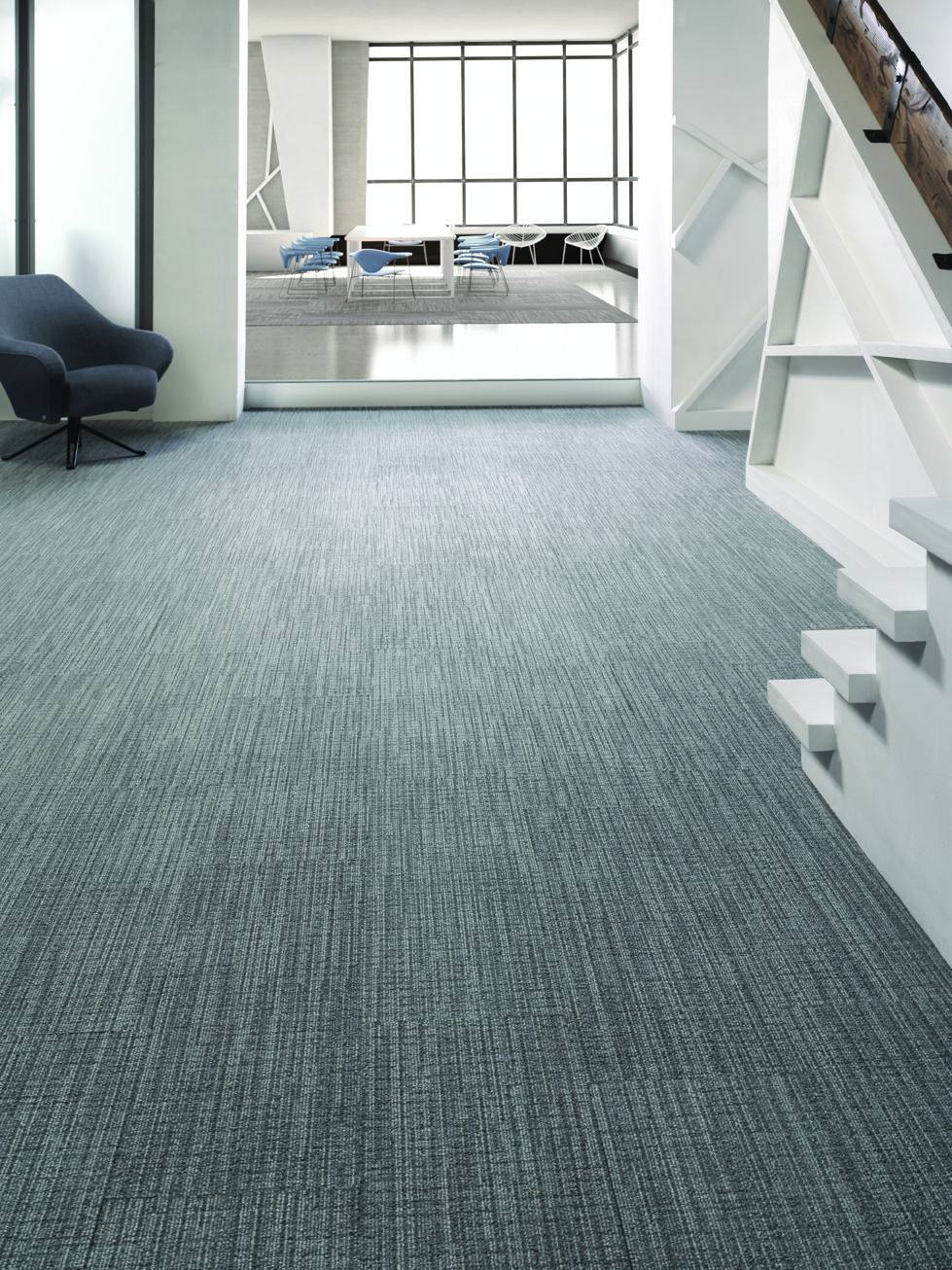 This carpet flooring offers you many colors to pair your home interior design. It can be a complement for your interior by installing the same color with the wall. Hence, you can find the right carpet to apply to your floor. It has various costs for each type, then you can choose a carpet that adjusts your need.
Concrete Flooring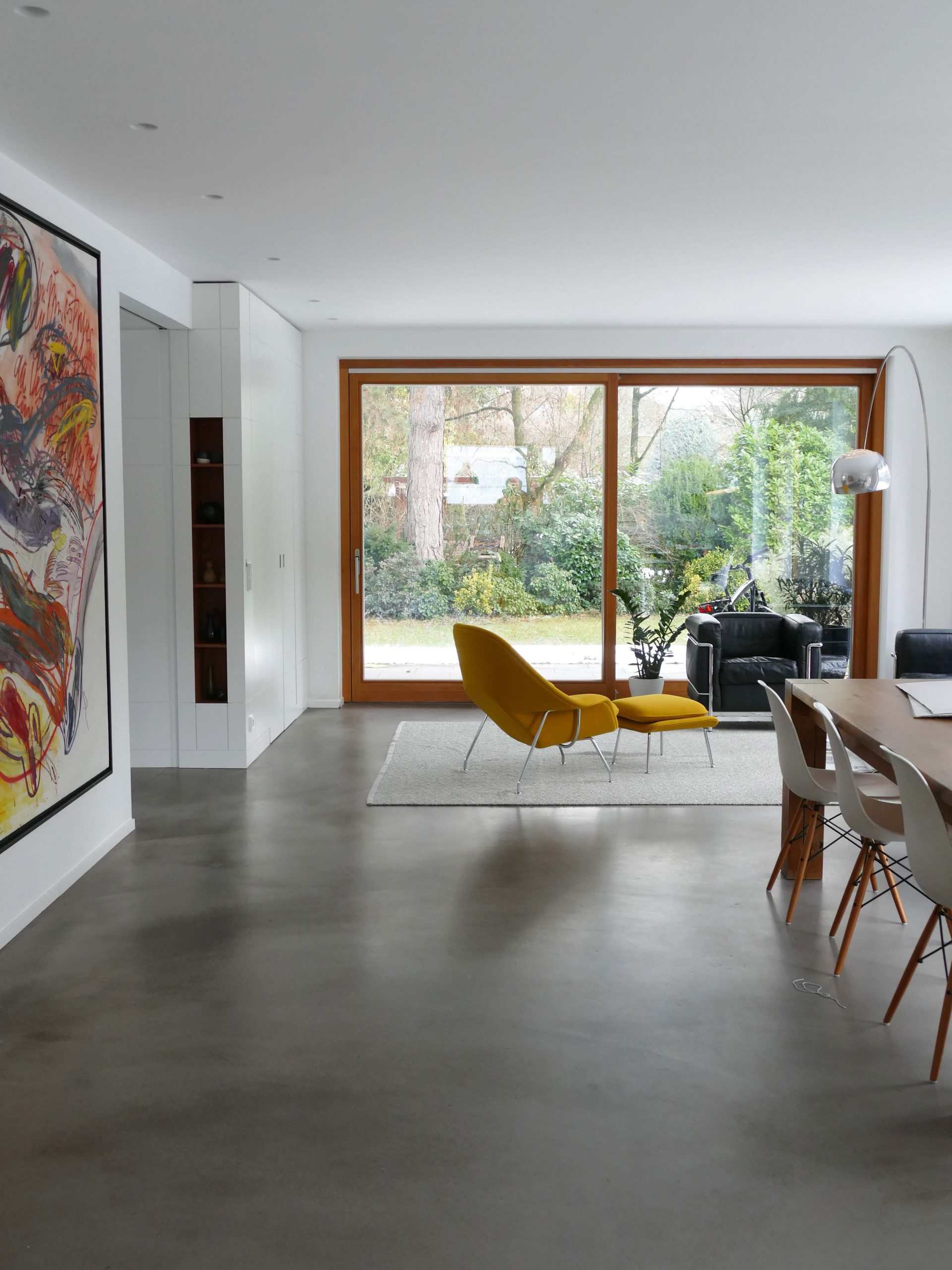 Concrete is a kind of material that is usually used in Industrial design. It consists of cement, rock, pebbles, sand, and water. Concrete flooring means you have flat flooring by using a flat slab to design it. This design makes the atmosphere in your room feels colder. It suits the Classic decoration and Industrial design. Concrete flooring is also catchy to decorate the Rustic kitchen.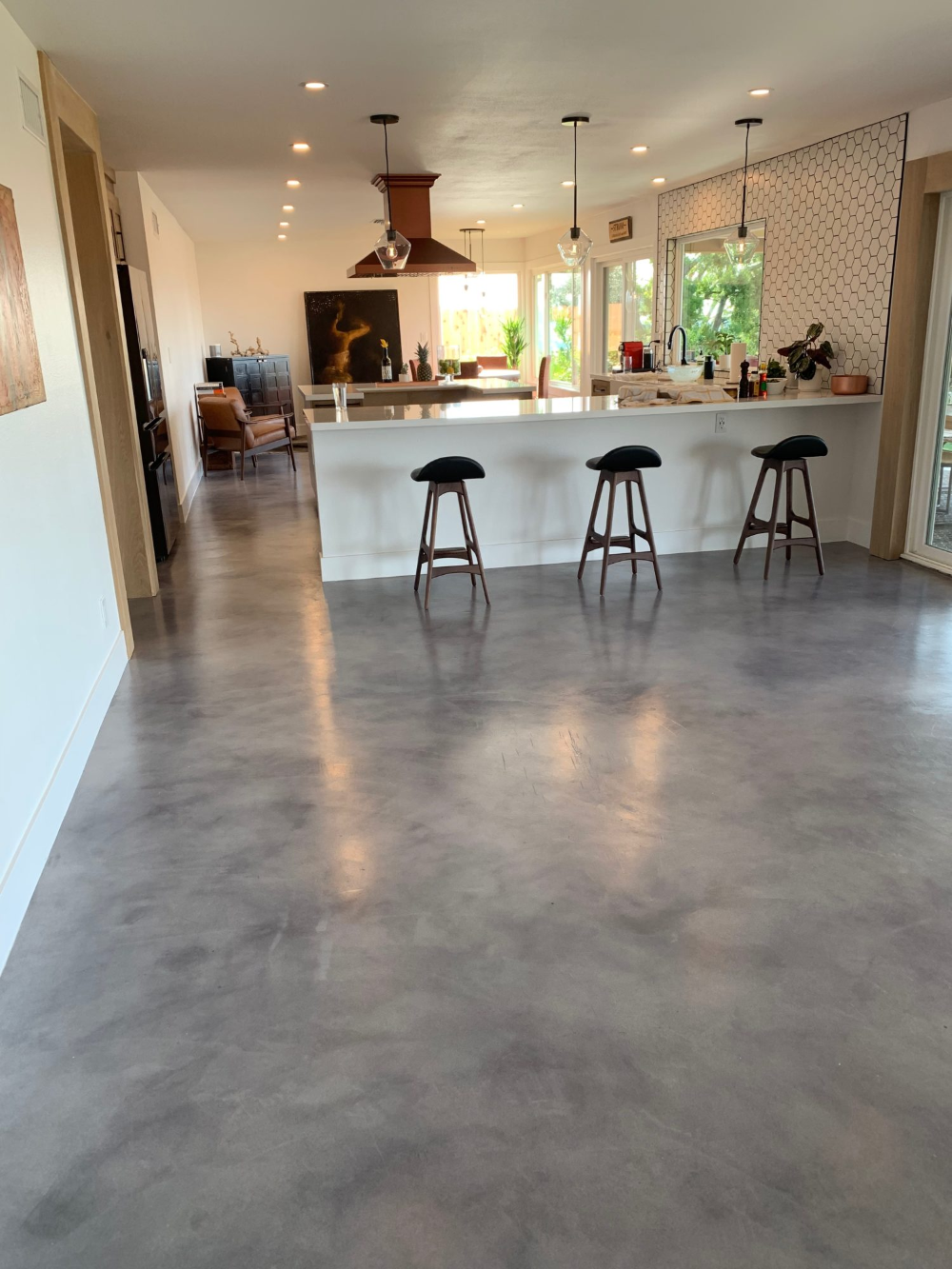 It is beneficial to use concrete material as the finishing for your floor. It forms a flexible construction that possible to change when you want to install ceramic, granite, or porcelain tiles. The natural gray color of this material makes your decoration more artistic. You can also make a glossy finishing to get an interesting decoration.
Porcelain/Ceramic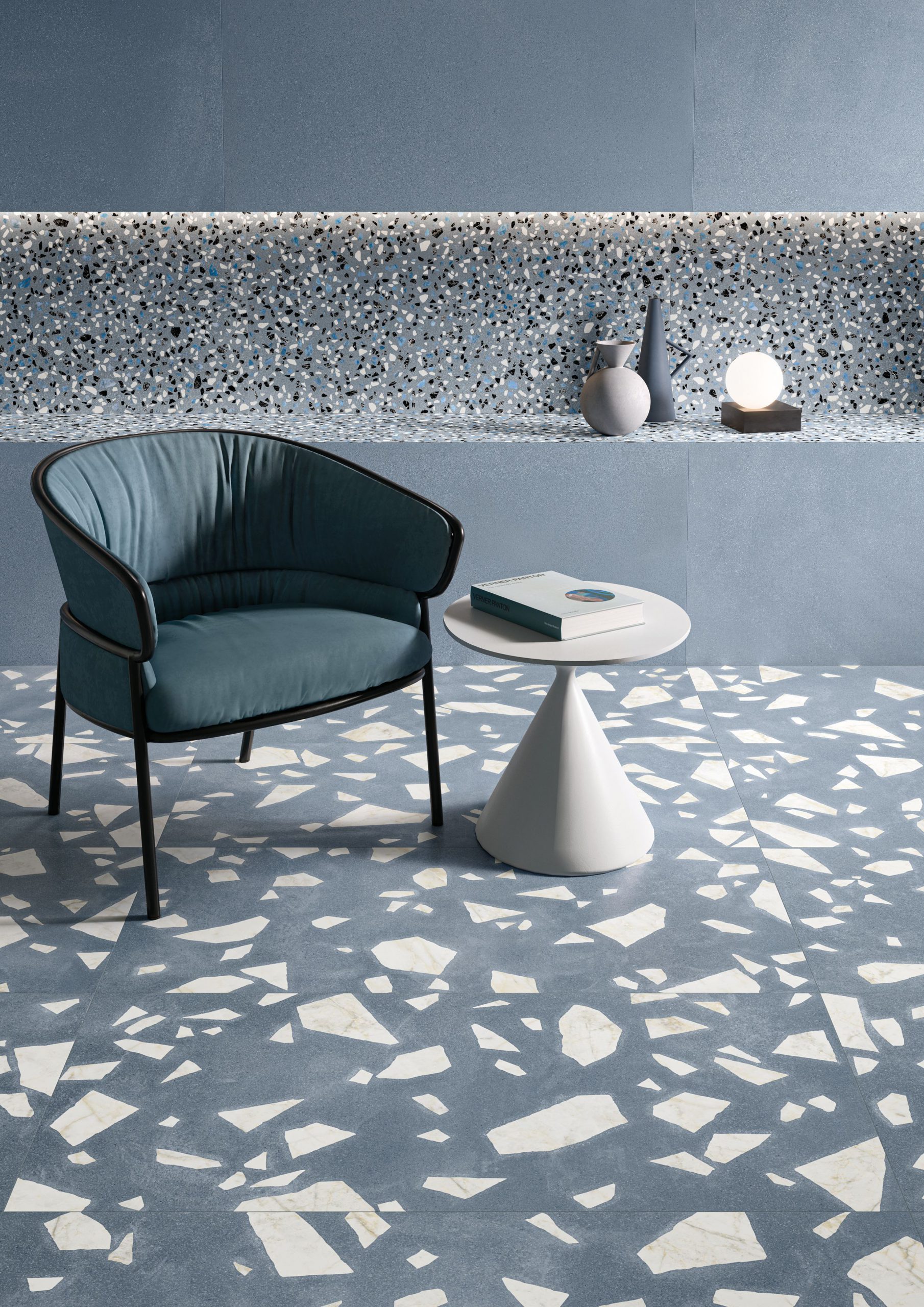 Some ceramic flooring is made of granite stone. It is an interesting stone that has abstract patterns. The pattern helps you to build a classical look. Besides, this artistic flooring material has natural colors creates an attractive accent for the floor decoration.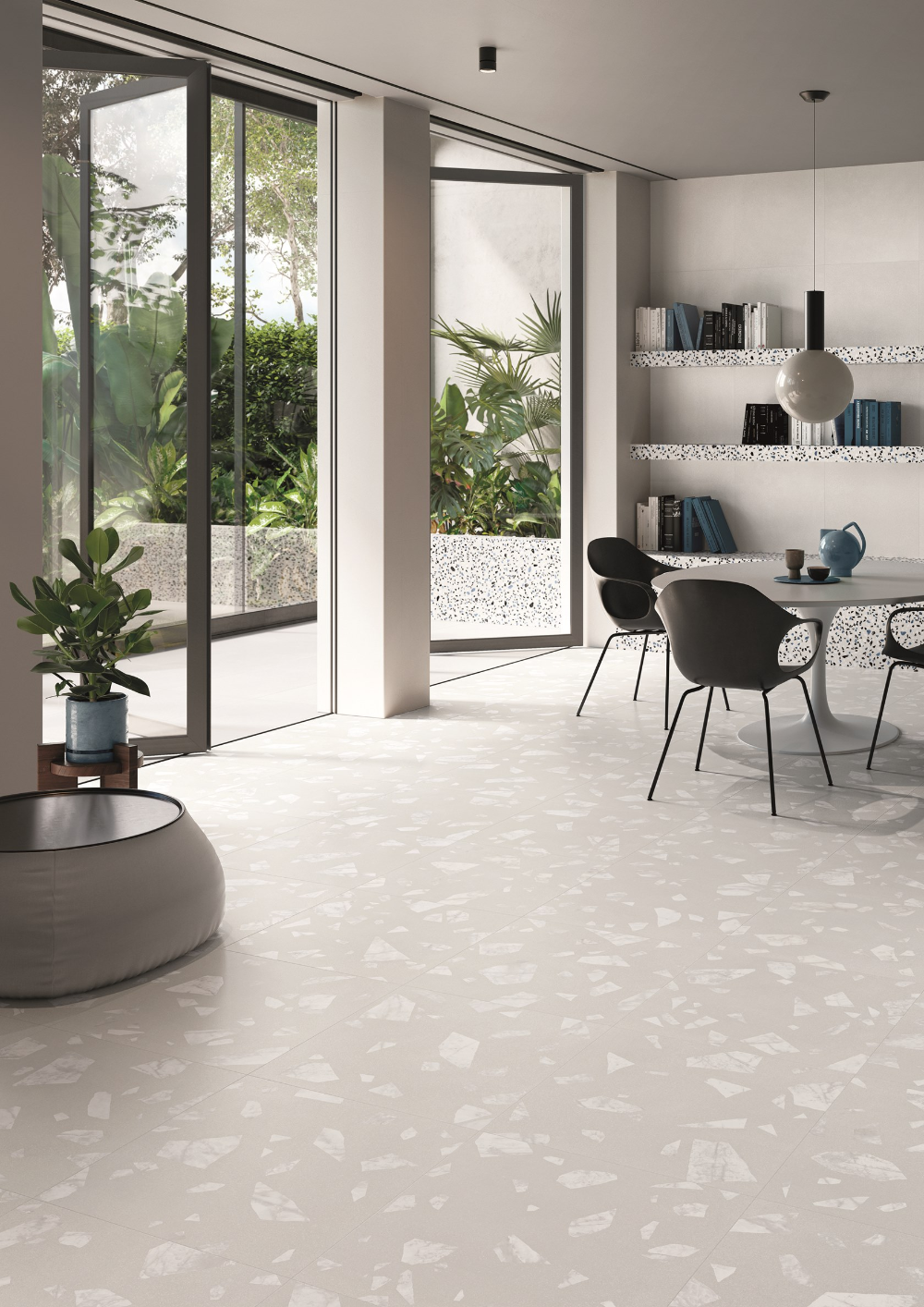 The porcelain pattern is not imagery printed. Thus, it creates a natural accent and elegant impression. This ceramic flooring is compatible to apply for the entire room at your home. To create a clean nuance uses white ceramic flooring. This material also has a stick-out surface if you want to create a strange touch on your feet.
Thus our discussion of Artistic Flooring Ideas for Your Home Interior. Determining the right flooring is important to draw an aesthetic impression. There are many kinds of materials to create an interesting finishing for your floor. You can see the ideas above to get the appropriate flooring for your home interior design. We have touched on a few trends of flooring material that will help you to determine the flooring. For that, create the most comfortable and beautiful interior in an artistic concept using the floor you want. Happy decorating!