Druhomes.com – A mirror is an important piece of furniture to have in a bedroom. This furniture will reflect your image when dressing up yourself. Most people have a mirror in their bedroom as it is attractive furniture. Mirror offers a bright impression in your bedroom because it reflects light and creates a bright effect. Moreover, it helps your bedroom interior be more perfect if the bedroom has a neat and white interior design. For that, in this article, we will discuss Ideas for Creating an Aesthetic Bedroom Using a Good Styling Mirror. With the right design and style, you can create beautiful and aesthetic decorations in your bedroom. Let's discuss!
The Rounded Mirror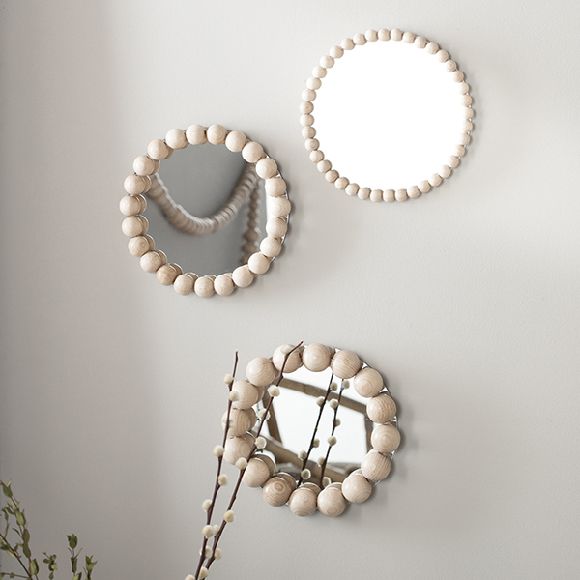 The rounded mirror may reflect all rooms in a circle shape. It brings a brighter impression because the mirror reflects light in a room. Even it brings a spacious look in a narrow bedroom. You can use a rounded mirror for the dressing table, hanging it on the wall, and make it a mirror for entryways. Choose a rounded mirror to give a stunning decor in your bedroom.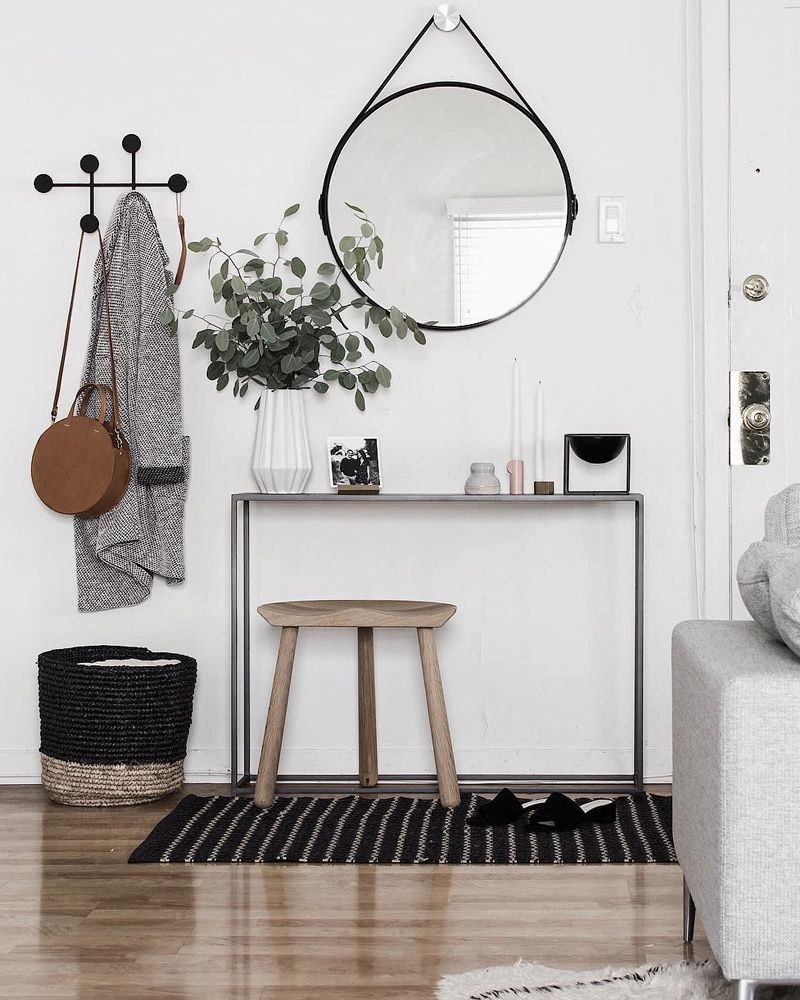 Styling your mirror in the bedroom by hanging a rounded mirror. It is a geometrical mirror that will maximize your bedroom view. Moreover, it looks stylish with a decorative tie to hang on the wall. The rounded mirror is easy to move to any spot in your bedroom. You can lean it on the table as simple as it looks. Put a small ornamental plant or a table clock near the mirror.
Give a String Lamp Around the Mirror Frame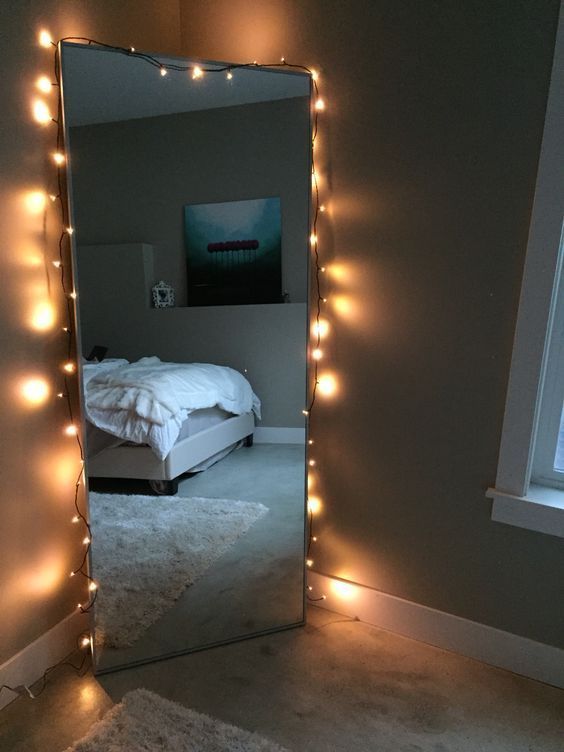 Install a string lamp on your frame will attract attention at night. The mirror looks attractive as it sparks the lights and brings warmth. Many colors of string lamps that you can pick in your bedroom. Install a warm color for the string lamp such as yellow-orange, red, white, and pure orange. These colors enlighten you when mirroring yourself.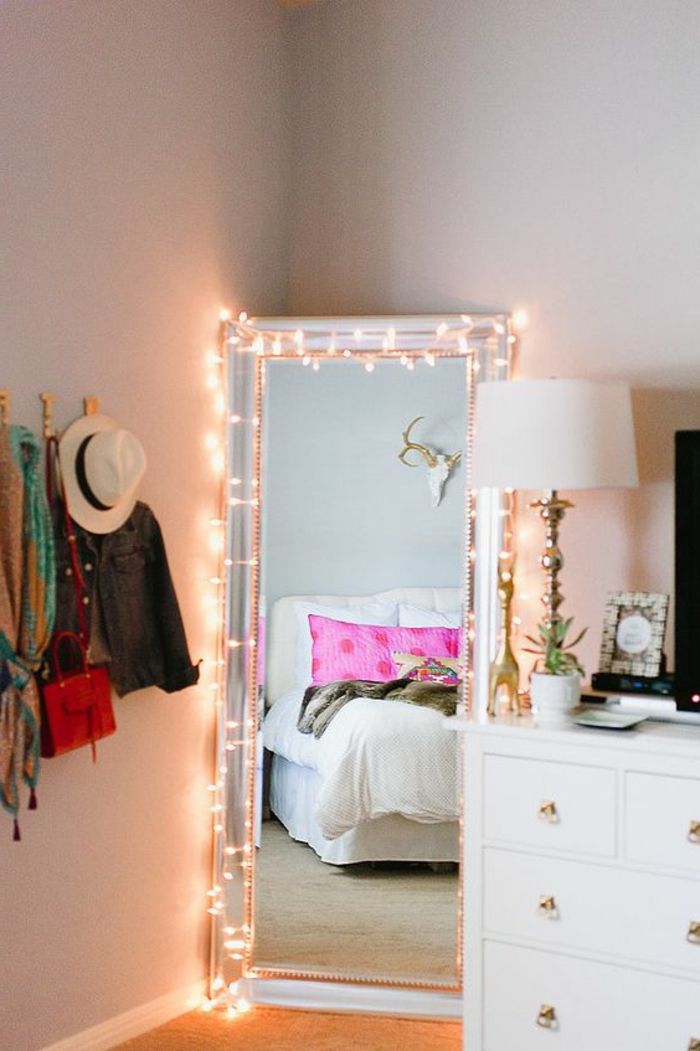 This idea is easy to apply in your bedroom. As long as the string lamp can decorate the mirror frame then it looks stunning. Most people use a string lamp to decorate their lean mirror with a rectangular shape. This mirror is easy to design with interesting things like string lamps. You can create an attractive pattern on another thing near the mirror such as a frame or pot.
Stick Some Flowers on the Mirror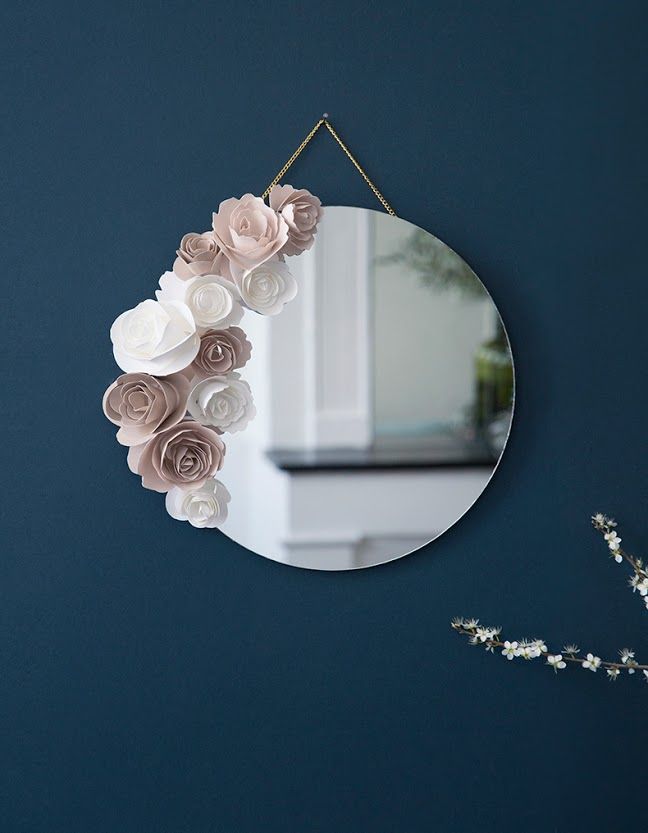 A flower is a beautiful thing that offers an attractive design. You can stick a flower on the corner side of your mirror. It brings a stunning decoration as your mirror will reflect its beauty. If it is too small, you can stick more flowers such as a group of flowers.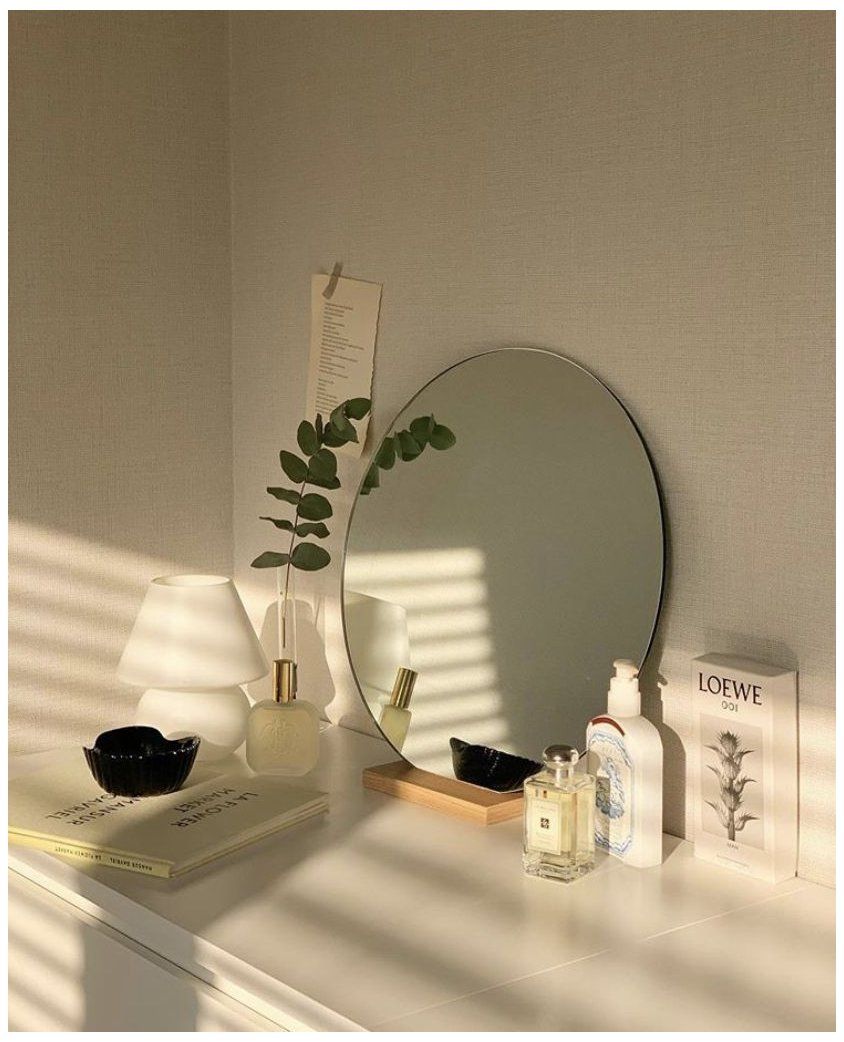 A dried flower is also interesting to stick in the mirror. It has a natural impression and looks interesting with its crispy texture. You can make a dried flower by drying it under full sunlight. Some people use a dried flower as their book divider. Maybe you ever see another dried part of a plant such as dried grasses in a big pot. You can put the dried flower or dried grass on the top of the corner side of your mirror.
Put Some Cute Stickers on the Mirror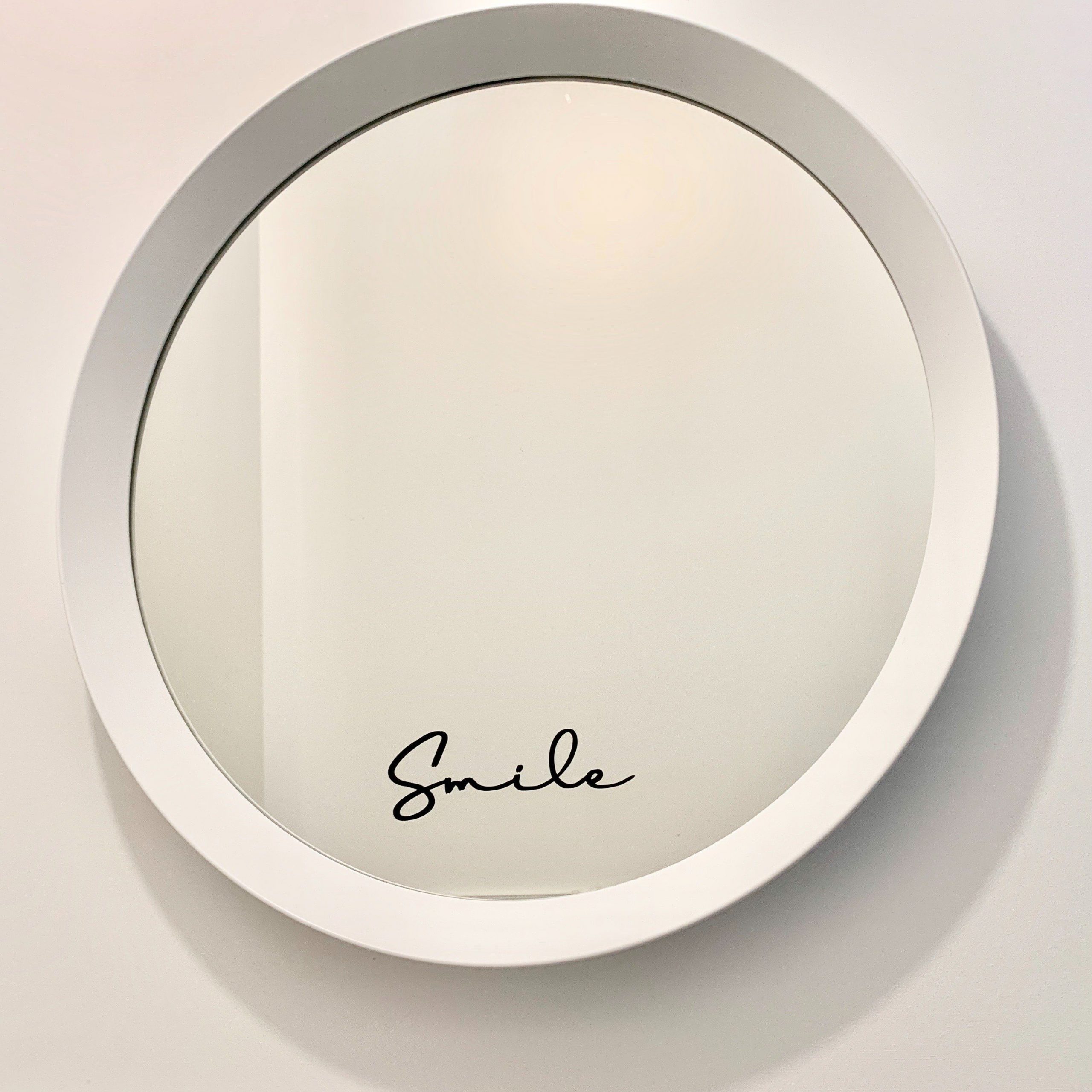 Sticker is easy to use for decoration. You can put attractive stickers on the mirror. It makes your mirror looks more interesting. There are several patterns for your mirror sticker such as floral, stars, and roses. These decorative stickers give you instant decor by sticking them on the mirror. It doesn't take much money and save your time. Moreover, you can it easy in stationery or even make it yourself by using colorful paper and transparent tape.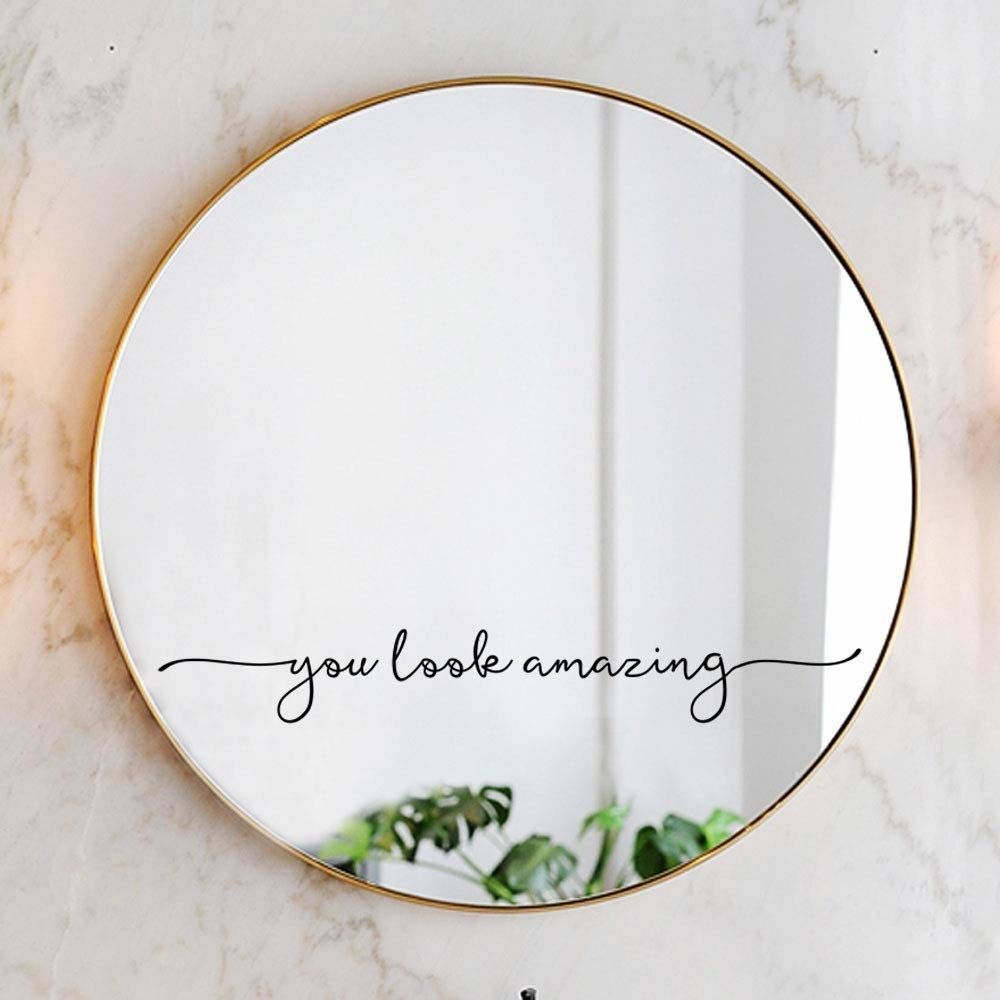 Another idea is to stick some notes on your bedroom mirror. It is a beneficial sticker to remind you about something. You can write some to-do lists, your schedules in a day, some events to attend, and other reminders. Pick the colorful notes so it is easy to notice. The striking colors such as lemongrass, light grey, light brown, and yellow look striking on the eyes. Thus, use these decorative sticker notes to styling your bedroom mirror.
Using Colorful Mirror Frame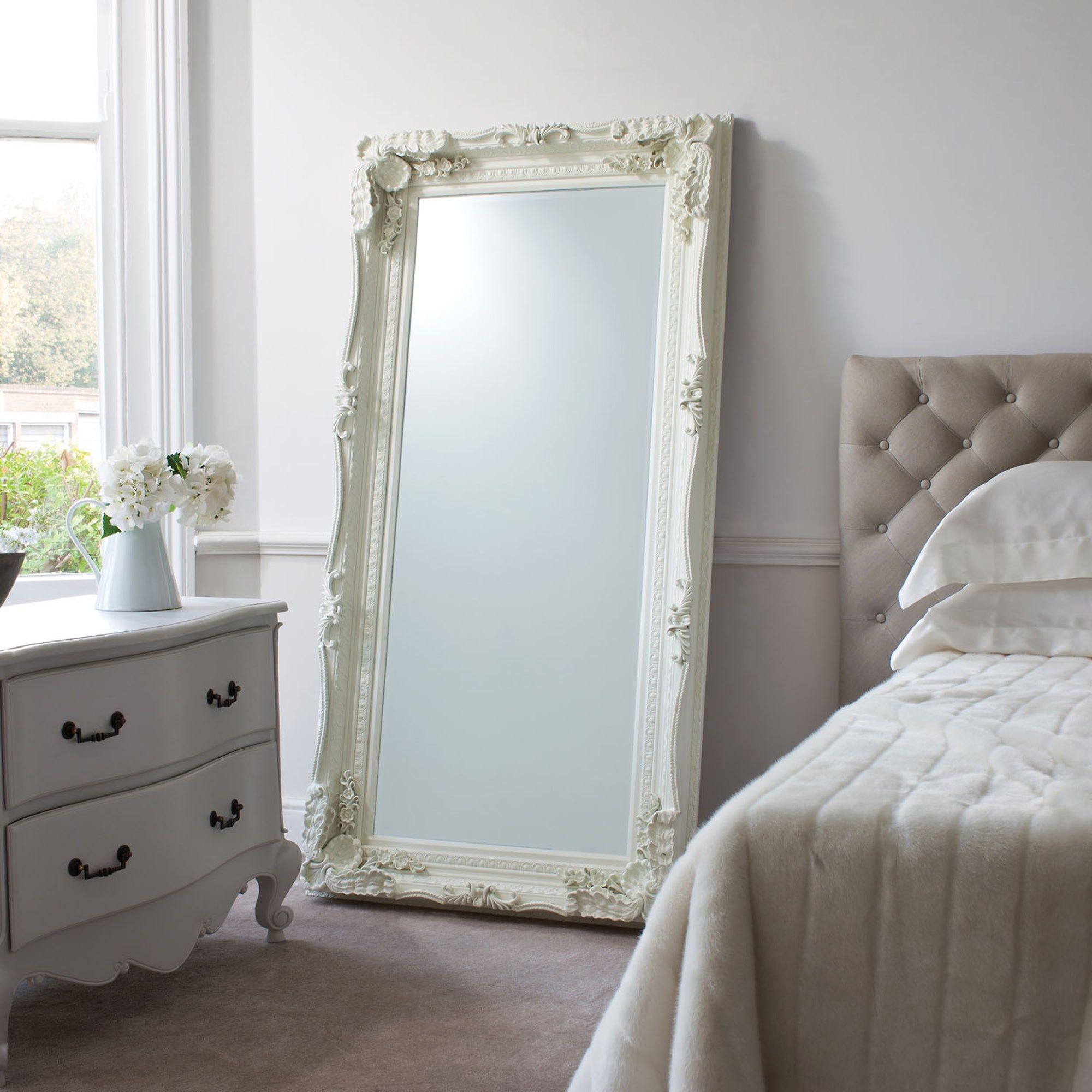 The colorful mirror frame is an interesting idea to decorate your bedroom mirror. You can use the colorful mirror to give an accent to your bedroom wall. If your mirror frame is made of wooden material, then you can repaint it with a different color.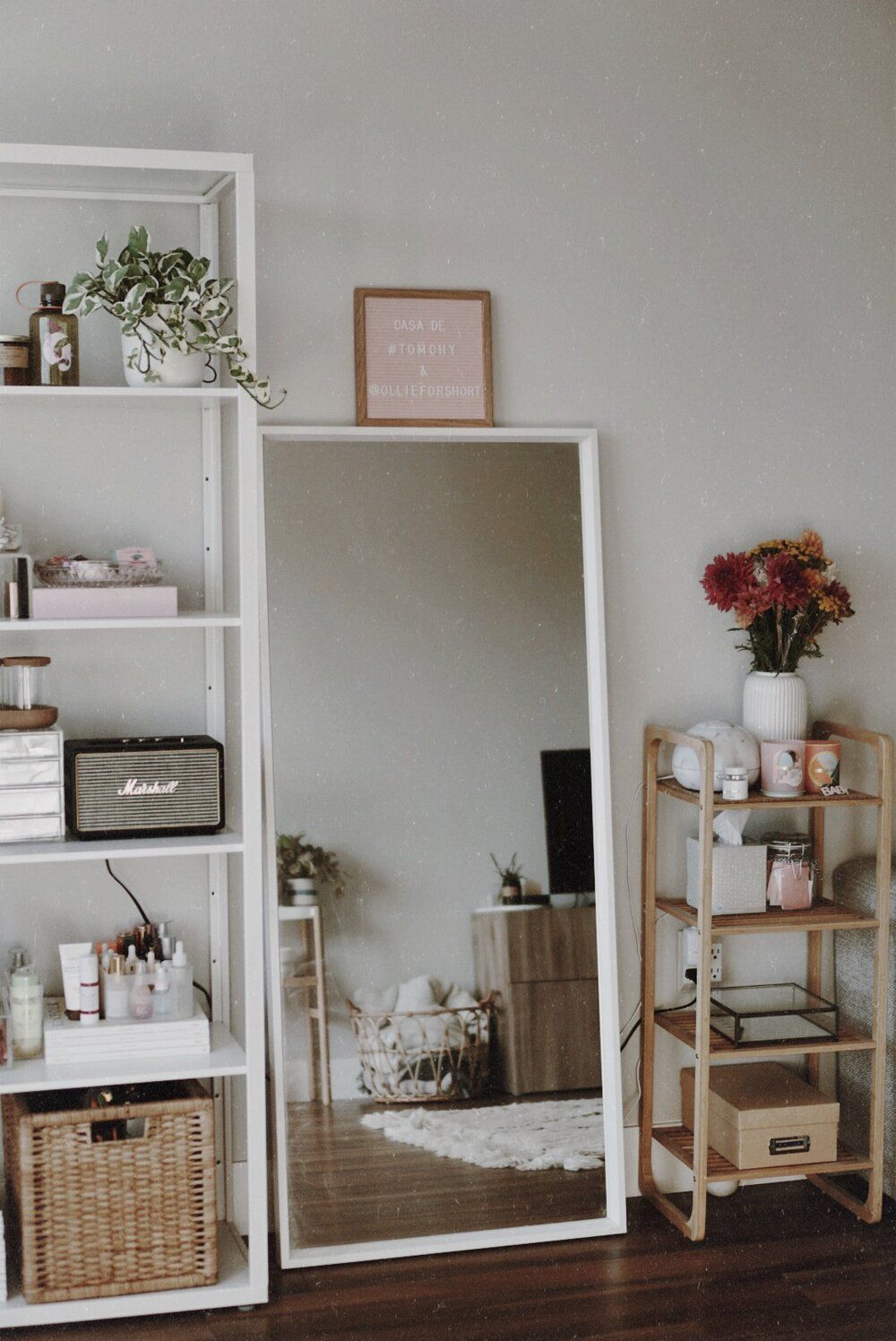 It is a creative idea to try something new in your bedroom decoration. You can apply more than one color if you want a striking accent. Styling your mirror frame has various ideas instead of using one color for its frame. There are handcrafted mirror frames, farmhouse mirror frames, and other decorative frames with some colors.
Thus our discussion of Ideas for Creating an Aesthetic Bedroom Using a Good Styling Mirror. The mirror is a must-have piece of furniture in your home. It is essential furniture to install in a bedroom. Many ideas that you can try to style your bedroom mirror so it looks fresh and stunning. Simple decoration such as having flowers on the mirror can enliven the aesthetic impression of your bedroom mirror. You can try other simple ideas in this article to styling your bedroom mirror. Hopefully, your bedroom mirror looks fresh and attractive. Good luck!