Druhomes.com – Home accessories consist of various ornaments such as faux plants, books, statues, etc. These small things look attractive and interesting to decorate your home interior. Most people display some accessories to create aesthetic accents in the room. A bookshelf is one of furniture that looks catchy to hold your home accessories. It has some rooms to display the items in a group. However, having lots of accessories need a good layout to arrange these items. Layering these items will change the interior design. If you want to know how to layer accessories in a bookshelf. Let's check these out!
Some Accessories to Display in Your Home Interior
The first topic we discuss in this article is a variety of accessories that you can use in the interior of your home. These various small accessories can be an aesthetic and unique accent for the decorations you create. Moreover, you can use it on the bookshelf you have. Therefore, here are some accessories that you can display in the interior of your home. Let's discuss!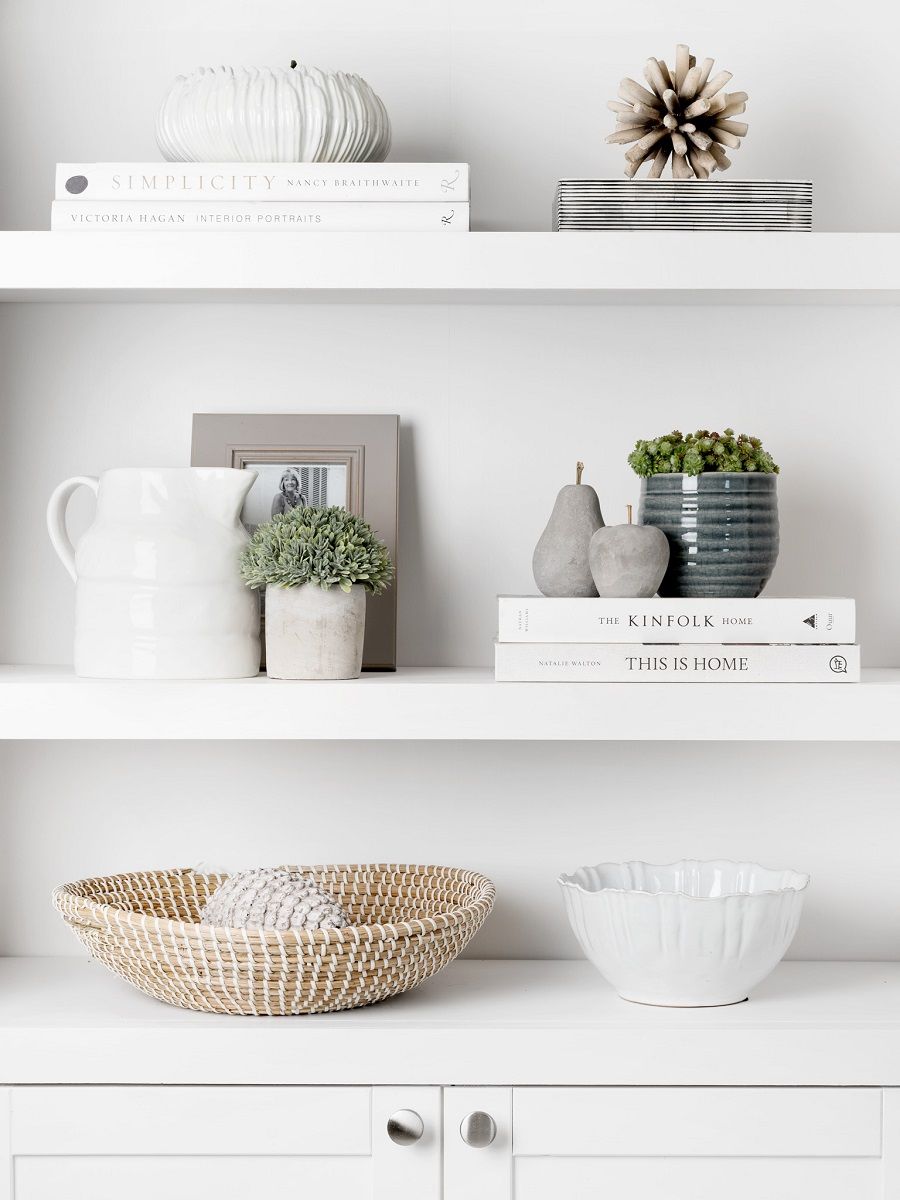 The faux plant is an ornamental plant that has an interesting impression in a room. The faux plant is a nice solution to have an organic impression. Many faux plants that you can use in your home. You can put some faux plants in your room. These ornaments help you to create a fresh ambiance. It makes your room more stunning.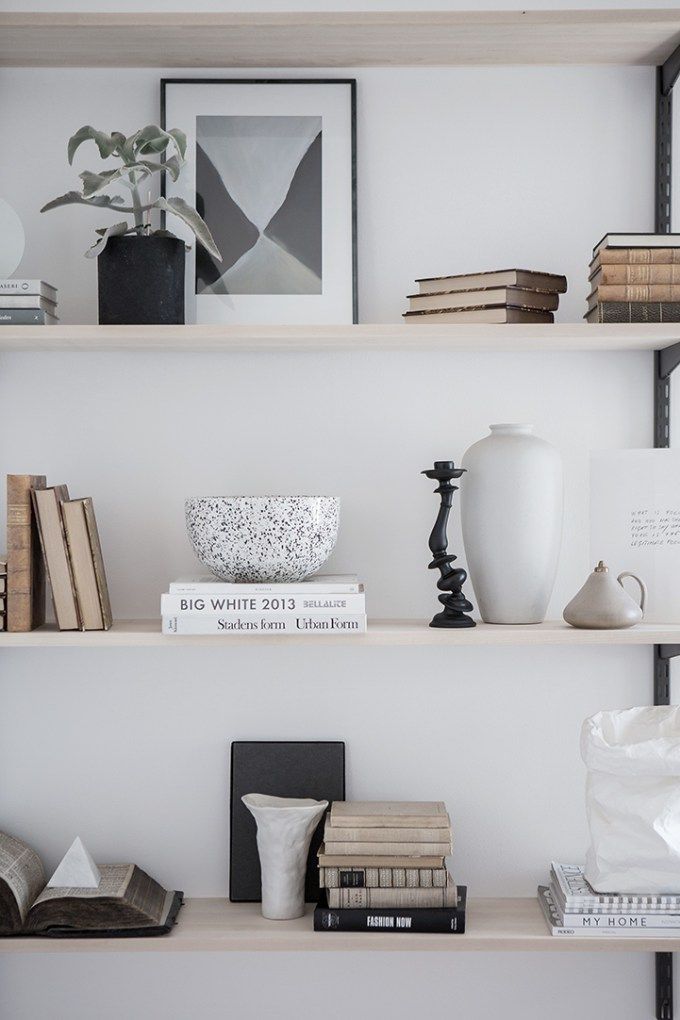 If you like to collect photos, you can use them as ornaments in a room. This item brings a different nuance to the interior design. Some interesting object looks more attractive to capture by your camera and display it in your room. We recommend you to put 1-3 frames of photos, it looks simpler if you use plain frames.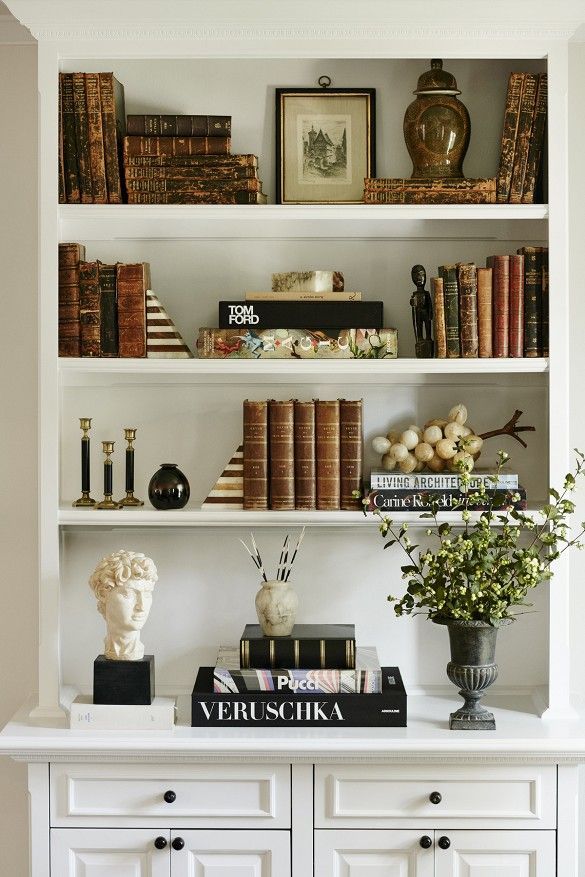 There are interesting books with color on their cover. Displaying several books in your living room brings a different accent for its interior design. Moreover, the best seller books make it more attractive. Your guest may want to read these books while waiting for your dressing up or having some cup of tea. A book always is a classic ornament in the home interior and enliven a calm ambiance.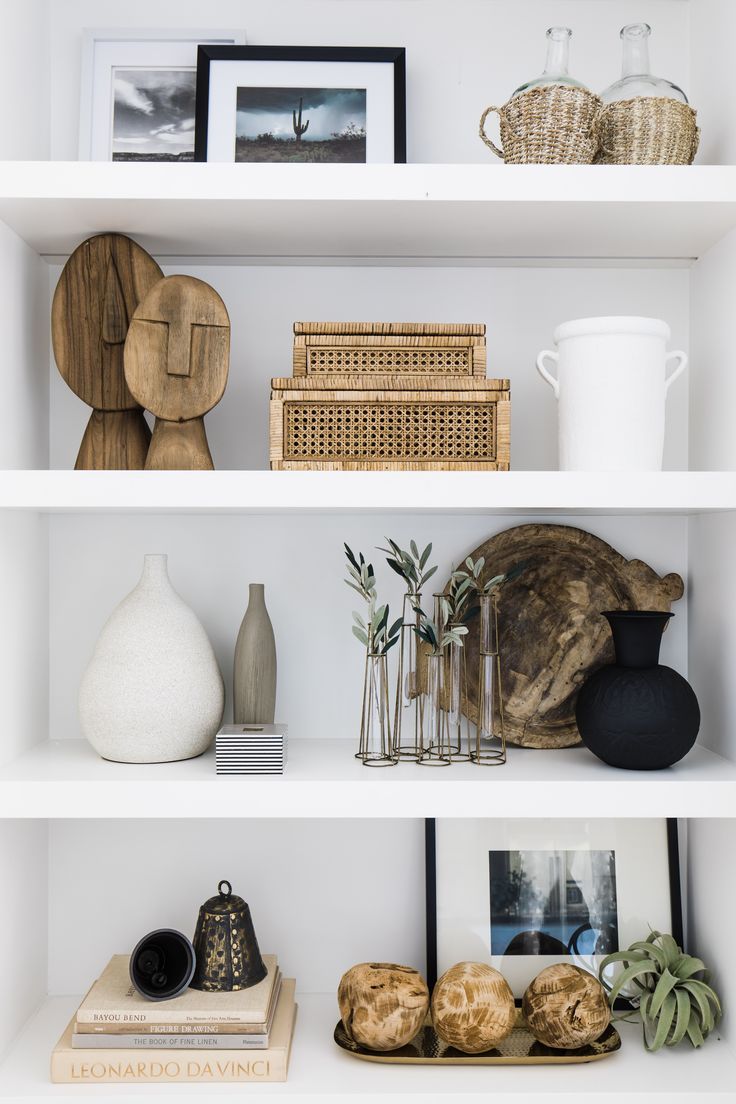 Small figures in a living room can enliven an artistic decoration. You can find these figures in cute and attractive shapes. It can be an action figure, animal figure, abstract figure, etc. The ornamental plant in a small figure includes in the faux plant. Display one small figure on a shelf because too many figures may lessen the space.
How to Layer Accessories in A Bookshelf
The next topic we cover in this article is how to layer accessories in a bookshelf. By paying attention to various simple aspects to complex aspects in your decoration, you can easily create a comfortable and beautiful home interior in your home. You can create an attractive and unique layer of accessories according to your expression and character. Here's a discussion that you can follow!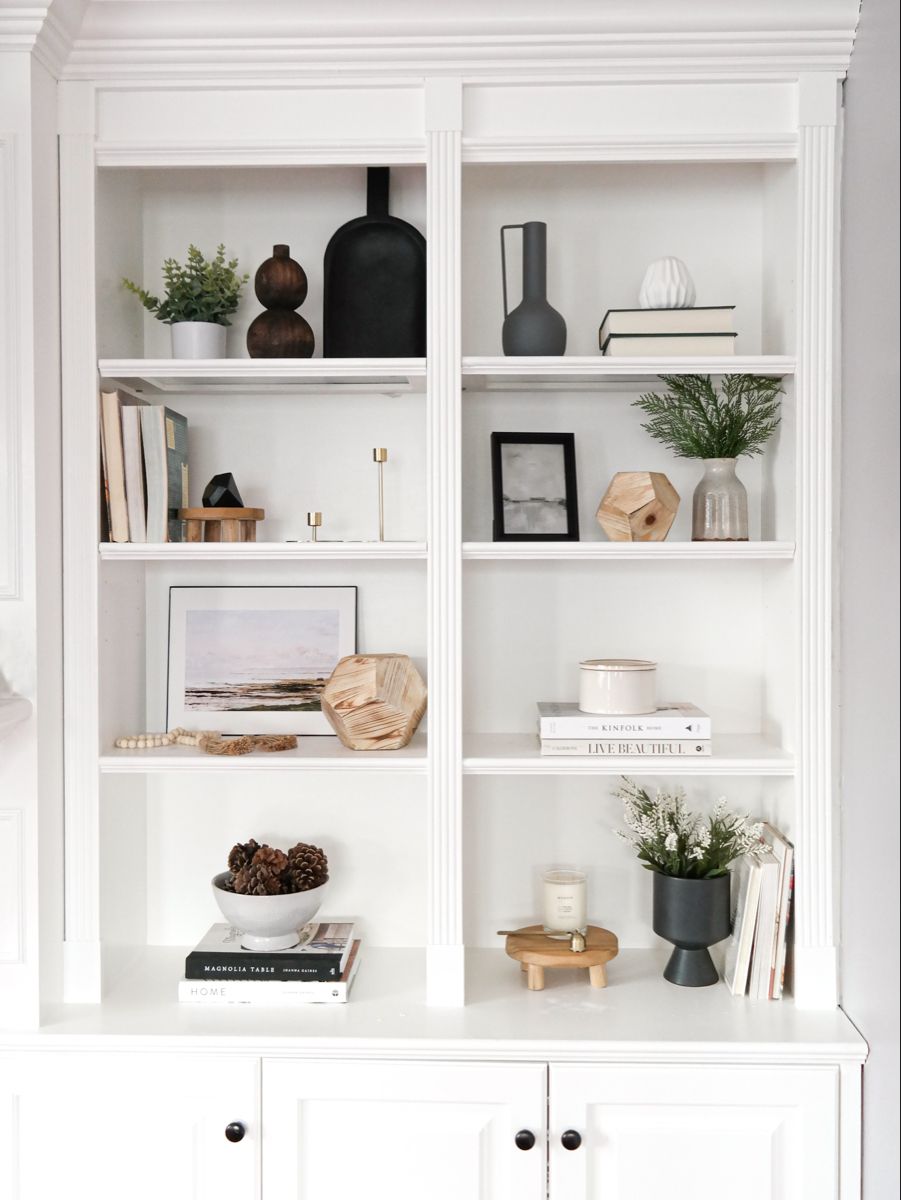 Color is an important element that enlivens interior design. It brings a different effect to the room, especially for the room accessories. Using a contrast color is a nice option because it has a strict line between two or more accessories in a room. There are contrast colors such as black-and-white, grey-and-white, and other colors that bring a strict line. Having such a color may create a colorful accent.
The geometrical line is a simple way to arrange accessories in your living room. There are squares, rectangular, triangles, etc. You can combine some accessories based on their shape to make a neat design. Arrange the items from the biggest to the smallest, a parallel line is an attractive arrangement for them. You can arrange three items in a parallel line and don't put more than five items because it makes your bookshelf looks crowded. Books are the perfect items to arrange in a parallel line. Arrange the two books in a standing position while another book is lying on the shelf. You can put a small ornamental plant on the lying book or let it bare is also good.
Don't Use Too Many Patterns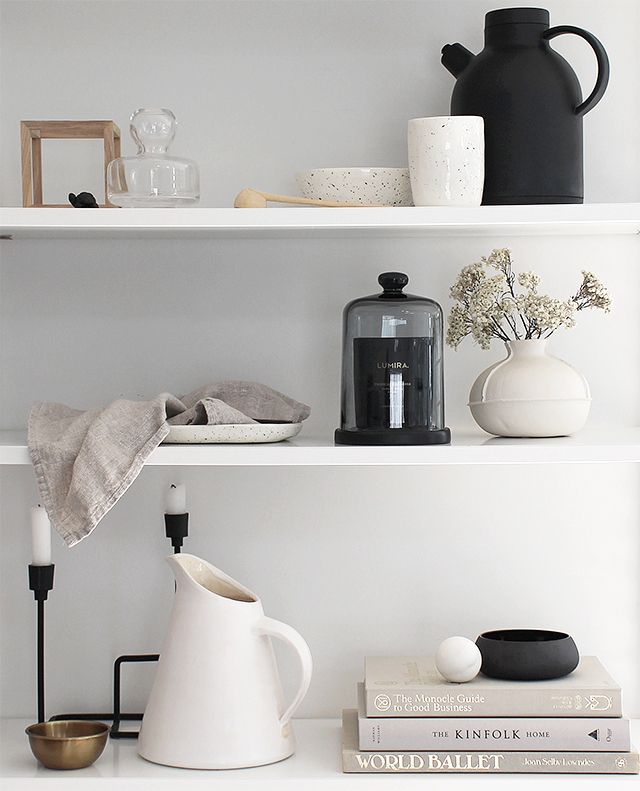 Patterns shouldn't irritate the interior design in your living room. Having too many patterns in your living room is an excessive decoration. It makes your bookshelf looks crowded. There are patterns like full-patterned paintings, decorative fabrics, and it becomes more crowded if the wall is full-patterned. If your bookshelf contains the book collection, you should prioritize the function first and the accessories patterns later. Thus, don't put too many patterns.
Don't Put Too Many Accessories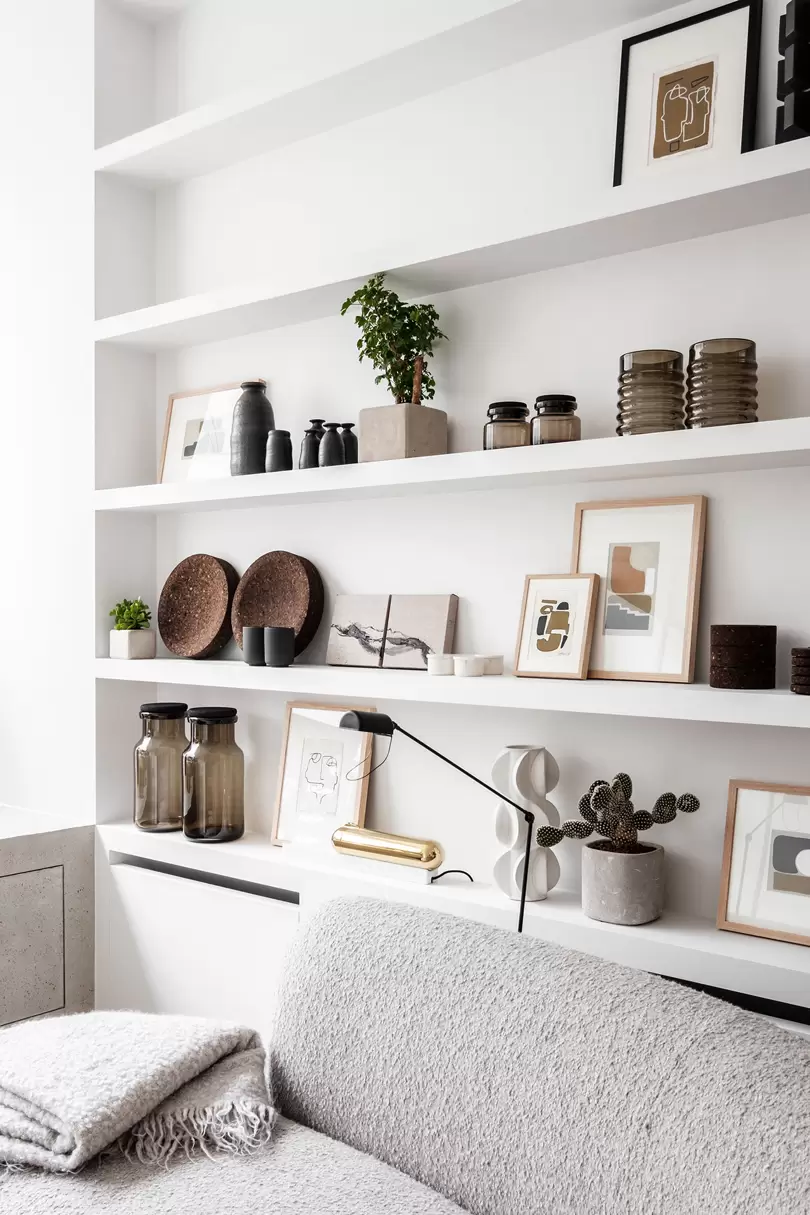 This tip relates to the previous tip that excessive designs make it looks crowded. You shouldn't put all accessories that you have in your home. It is better to arrange them based on their colors, shapes, and patterns. The myriad accessories only make it looks like an accessories shop. Put the accessories that speak your living room design the most.
How to Determine the Accessories Design in One Shelf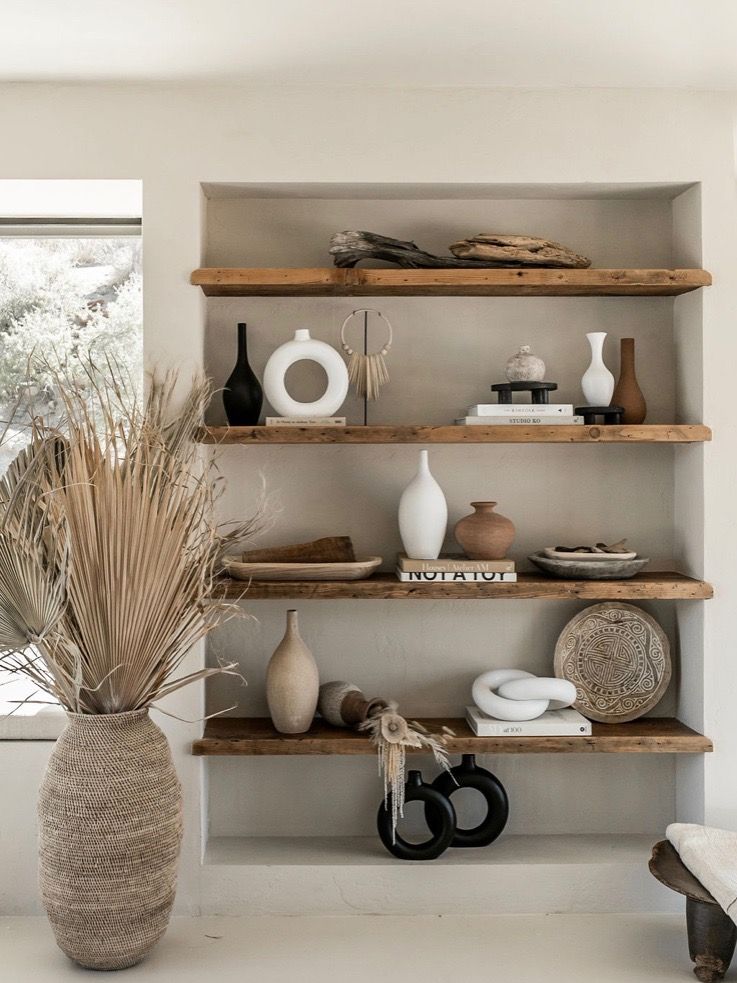 The color of these accessories looks more attractive when connecting to the interior design in your living room. You can use a calm color if you use a Scandinavian design. Other designs such as Industrial and Rustic look stunning to use black accessories from metal or display some wooden ornaments. If your living room has a plain design, then it is also good to put only one or two accessories.
Conclusion
Thus our discussion of Tips and Ideas for You to Layer Accessories in A Bookshelf. The function of room accessories is decorating your room. You can balance the combination of interior design with the accessories to strengthen the ambiance. It is useful to enliven a certain impression from your interior design. Since accessories play an artistic role in the living room, you should display attractive items. Hopefully, this article helps you to design the accessories in your living room. Have a nice design!