Druhomes.com – A pendant light is a unique type of light with a long wire to hang. This light is interesting to hang on the ceiling in any room, especially in a dining room. Installing pendant lights in your dining room may bring a peaceful and classic impression. The pendant lights have a warm color with their stunning design. Some pendant light designs look stunning to decorate your dining room. If you want to use pendant lights in your dining room, pay attention to some rules before installing pendant lights. For that, we will discuss Some Rules to Know before Installing Pendant Light in Your Dining Room. Let's discuss!
Measure The Height Levels for Eyes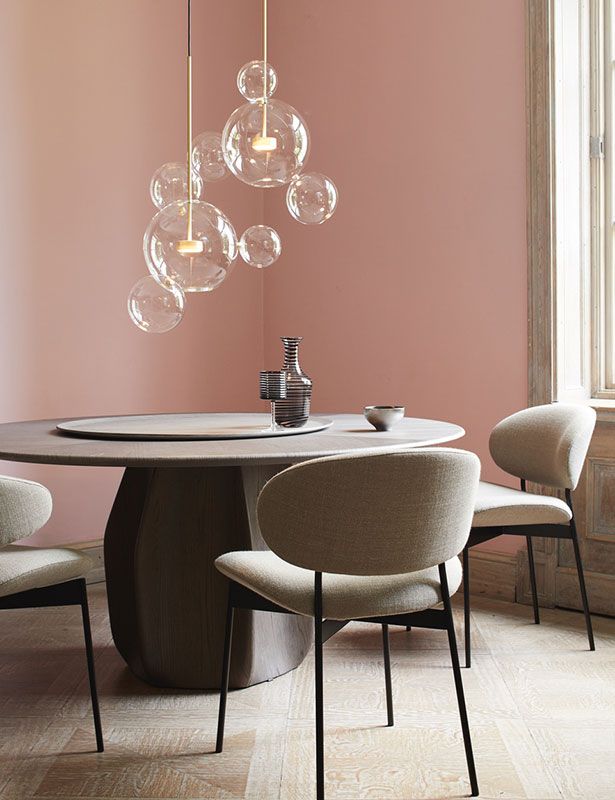 The first rule to do is measuring the height of your pendant lights. The pendant light should hang on the ceiling and has at least 28 to 36 inches to reach your dining table. This height is an ideal space to spread lights around the dining room. The higher you hang the pendant lights, the less it reaches the surrounding to illuminate your dining room.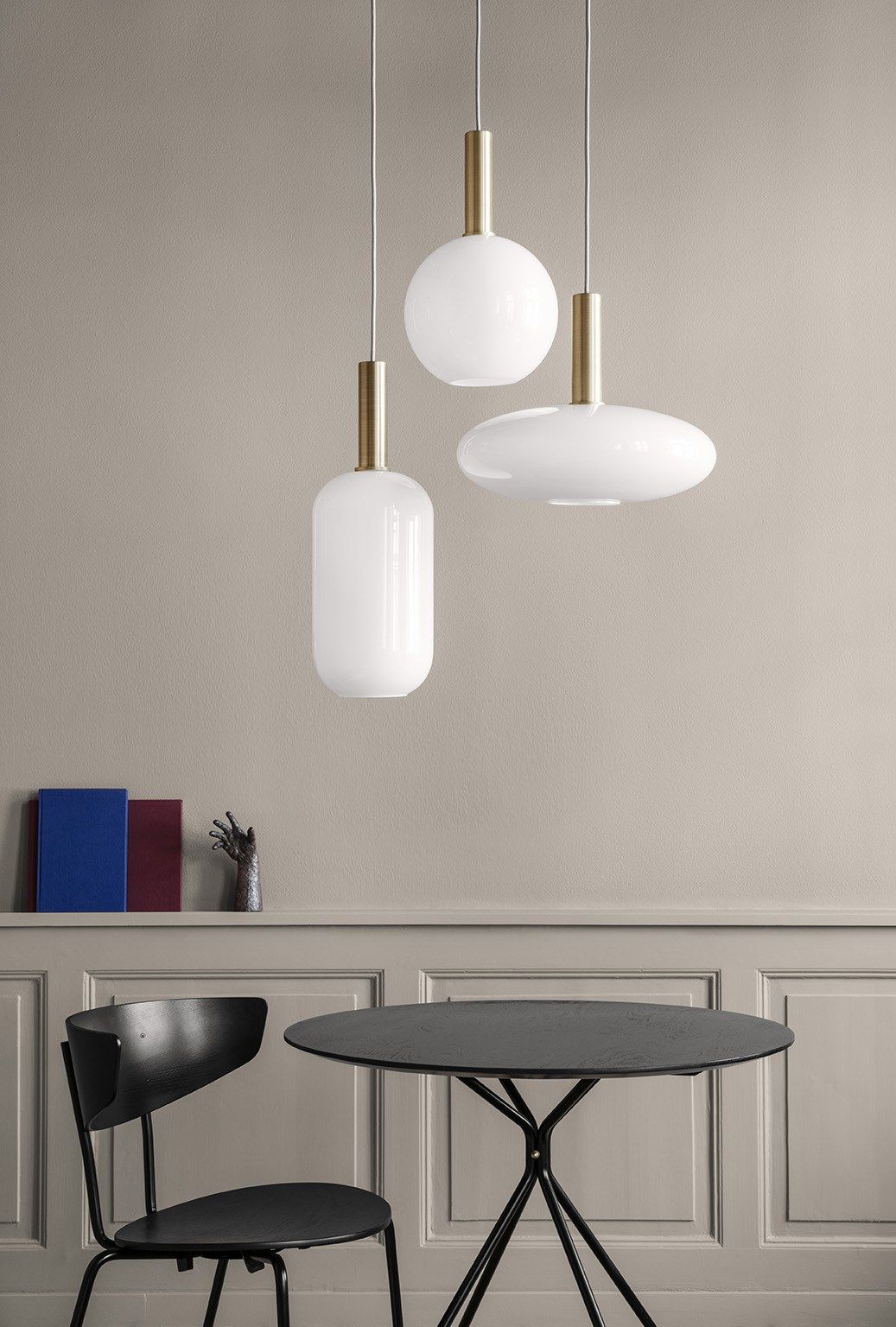 Another idea to measure your pendant light is using a ruler. You need to stand beside the dining table, then take a ruler just as high as your eyes. This is a nice height to hang pendant lights just above your eyes. Thus, the pendant lights will not irritate your eyes because they are not too high or too short.
Manage The Brightness Level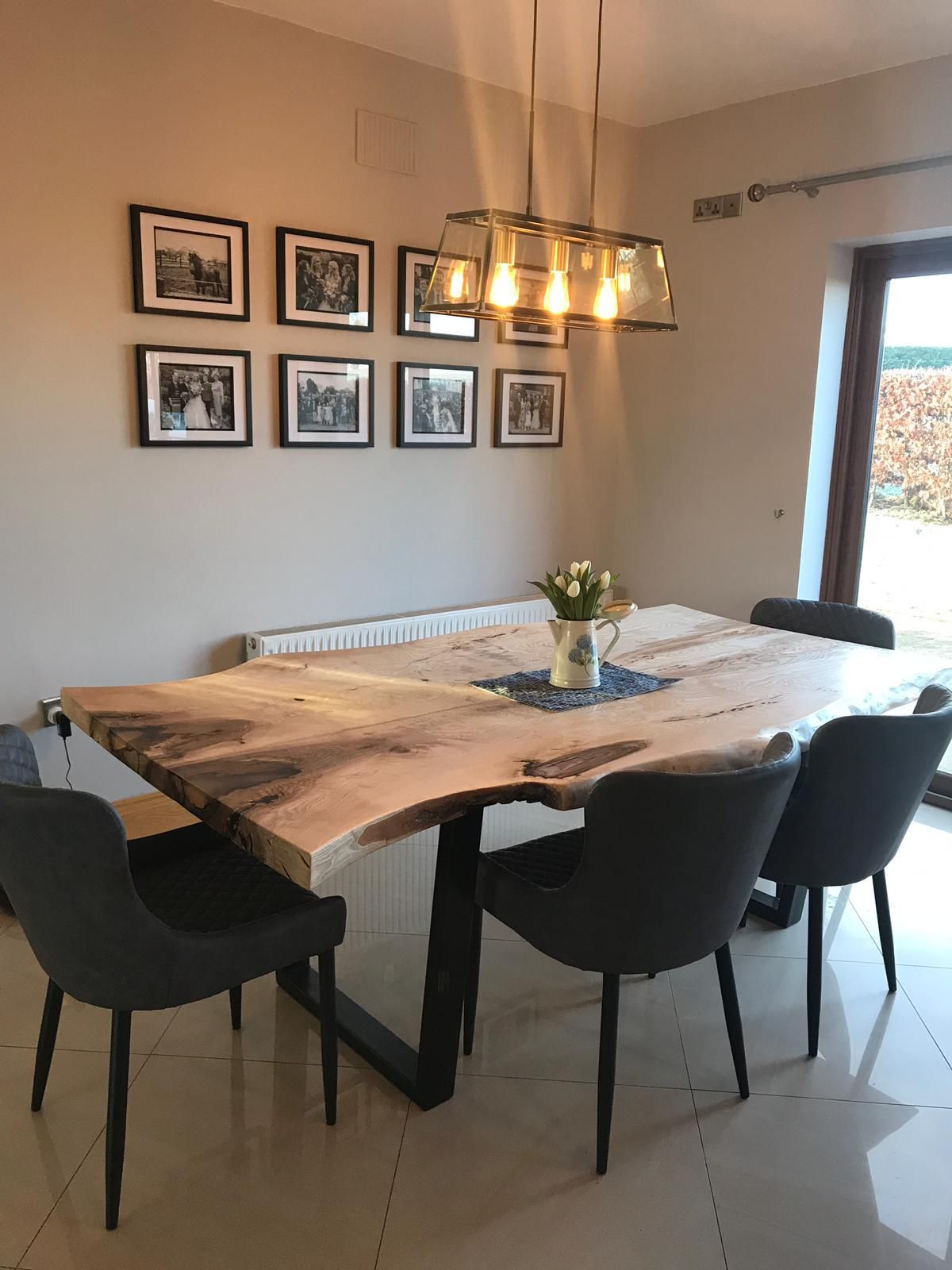 Watts is the amount of energy that it takes to enlighten the lights. It is quite different from the brightness level of light because more watts don't always produce brighter light. However, you have to consider how much brightness do you need in the dining room? If you don't want to hurt your eyes, you can pick the medium brightness.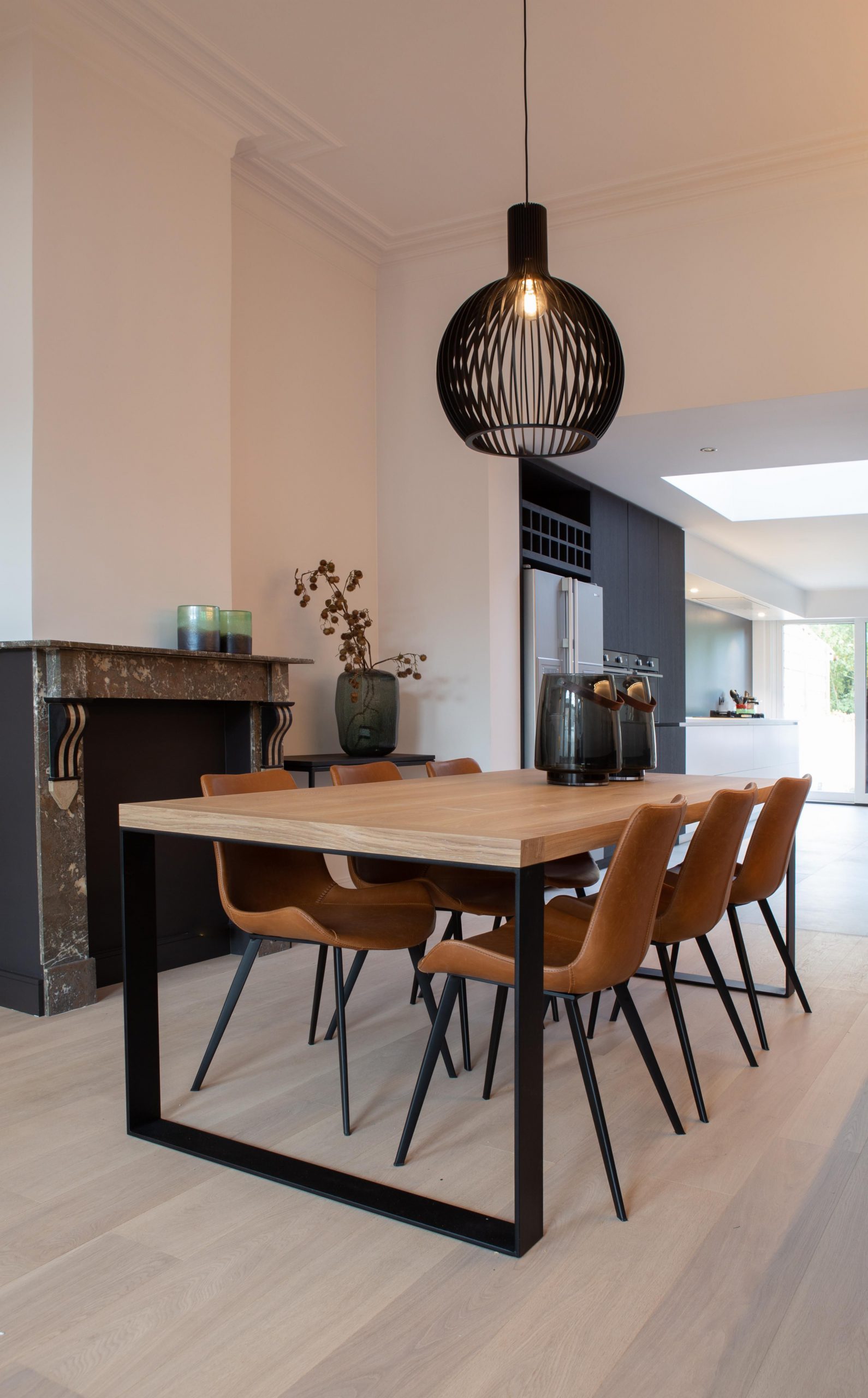 It also depends on your need and the brightness of lights in another room. If you live in an apartment, the lights in your dining room should balance in another room. It shouldn't too bright or too dim because both can hurt your eyes. The simple way to manage brightness is using a lampshade. You can pick an interesting lampshade to reduce its diffusive lights in the dining room.
Vertical Pendant Lights for a Rounded Table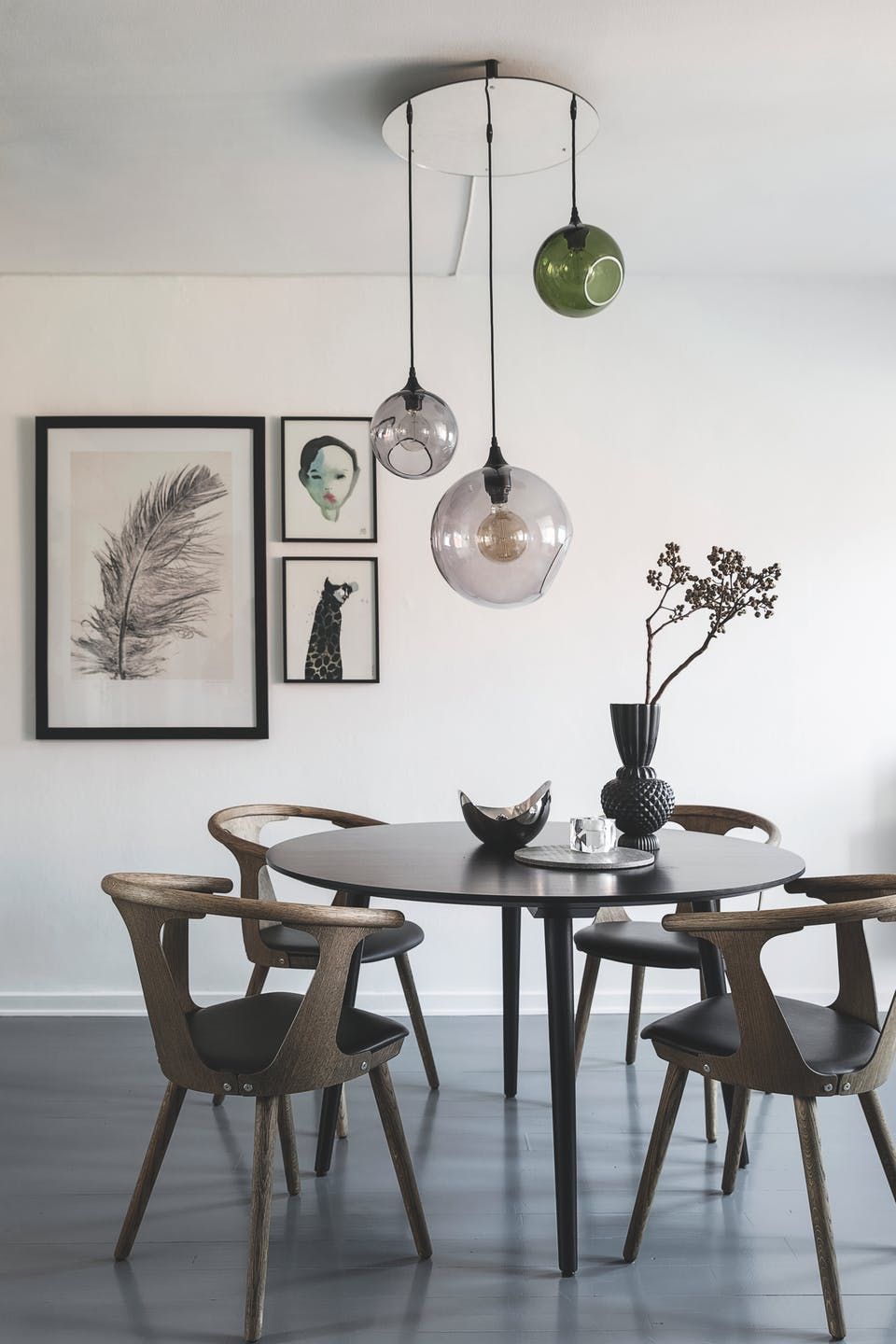 Vertical position always creates a simple layout and saves more space in the room. Arranging your pendant lights vertically may reduce a crowded look in the dining room. Moreover, if your dining table has a rounded shape, then it needs some pendant lights in a vertical arrangement. The horizontal position will make it narrower in your eyes. It is better to adjust the round size with vertical pendant lights.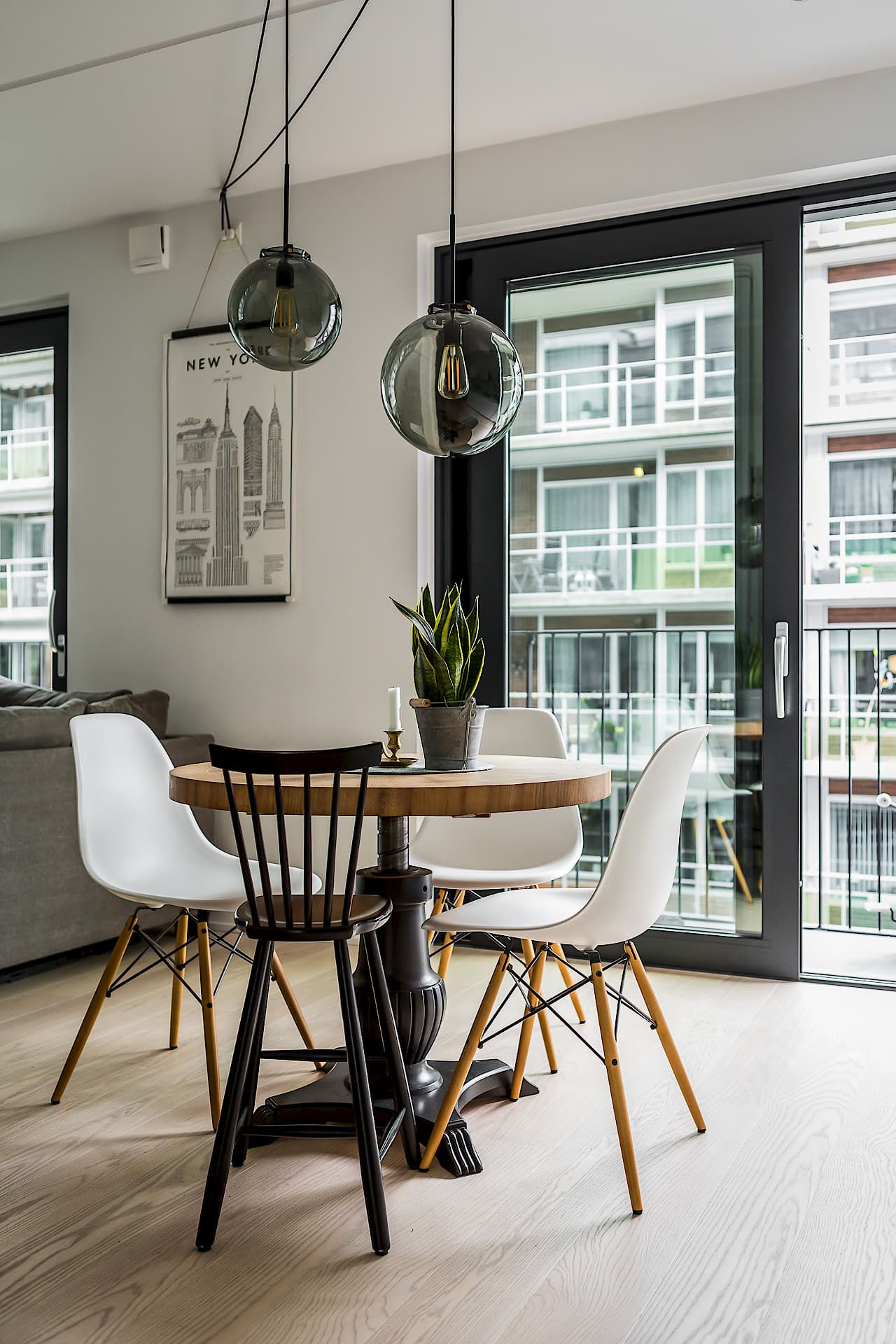 The type of pendant lights in a rounded dining table should adjust the table size. Make sure that pendant lights can enlighten the entire surface of a dining table. You can balance it by arranging the lights from the brightest to the dim light.
Horizontal Pendant Lights for a Rectangular Table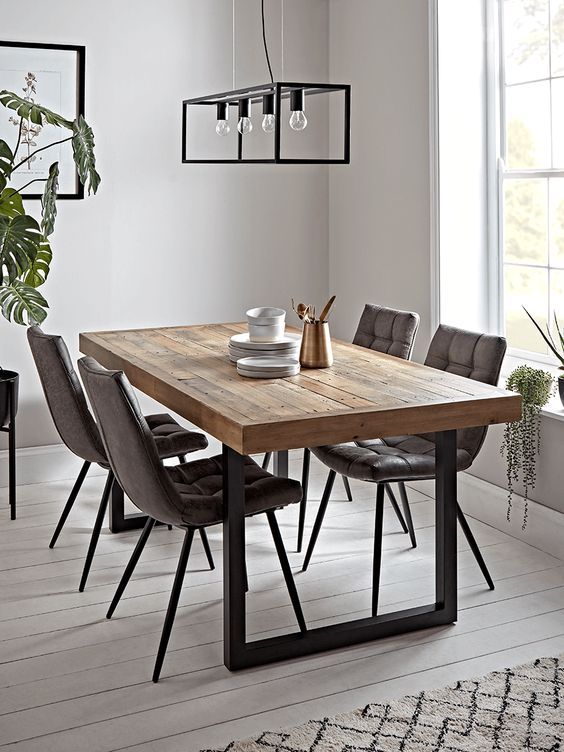 The horizontal design is more stunning to enlighten the rectangular table. This table has a long surface and needs more lights on the entire surface. The horizontal pendant lights on another side of your dining table. You can give a space between the lights to maximalize the diffusive lights. Use a lampshade to focus the light on the dining table.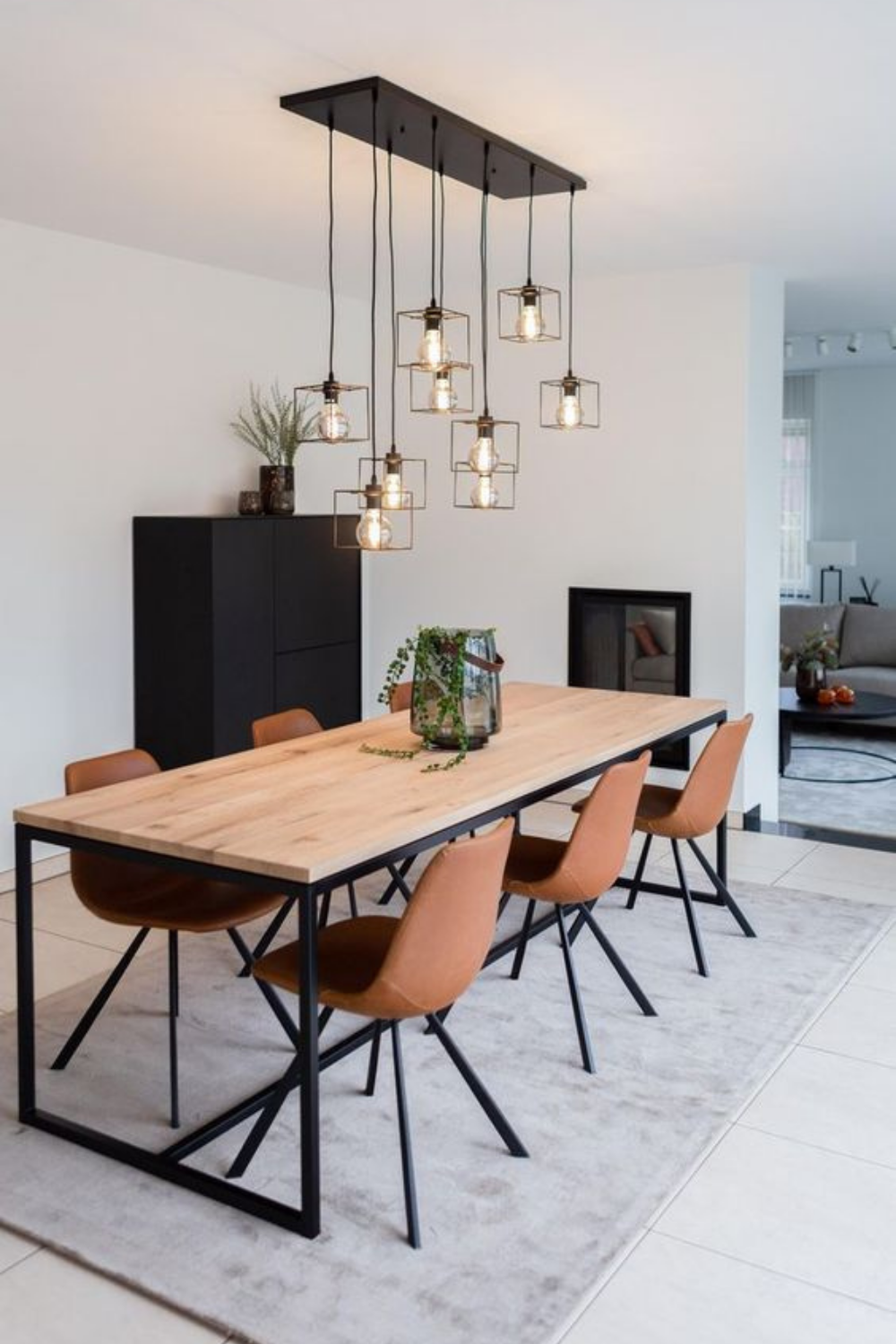 Many designs of horizontal lights that you can choose to install in a dining room. The industrial design is a stunning design for pendant lights in your dining room. It makes your dining room looks elegant and more interesting.
Mix and Match with The Interior Design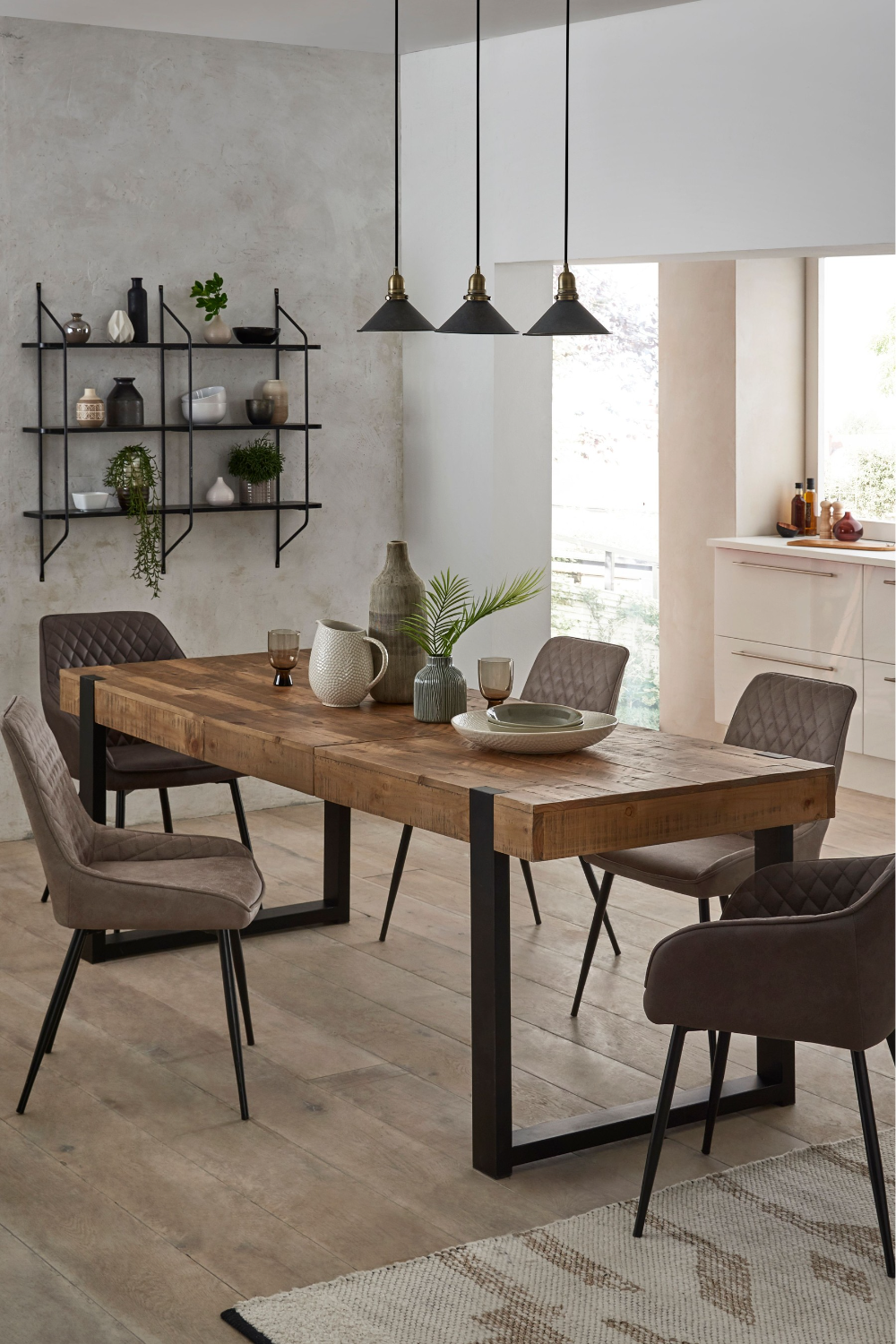 Mix and match the pendant lights with your interior design in a dining room is attractive. It is an interesting option to add more aesthetic furniture. Pendant lights look more stunning to match with some designs such as Scandinavian, Minimalist, Rustic, and Industrial designs. These designs have a simple design that can adjust pendant lights in your dining room. The pendant lights will hang a straight line on the ceiling and bring a focus light to the dining table.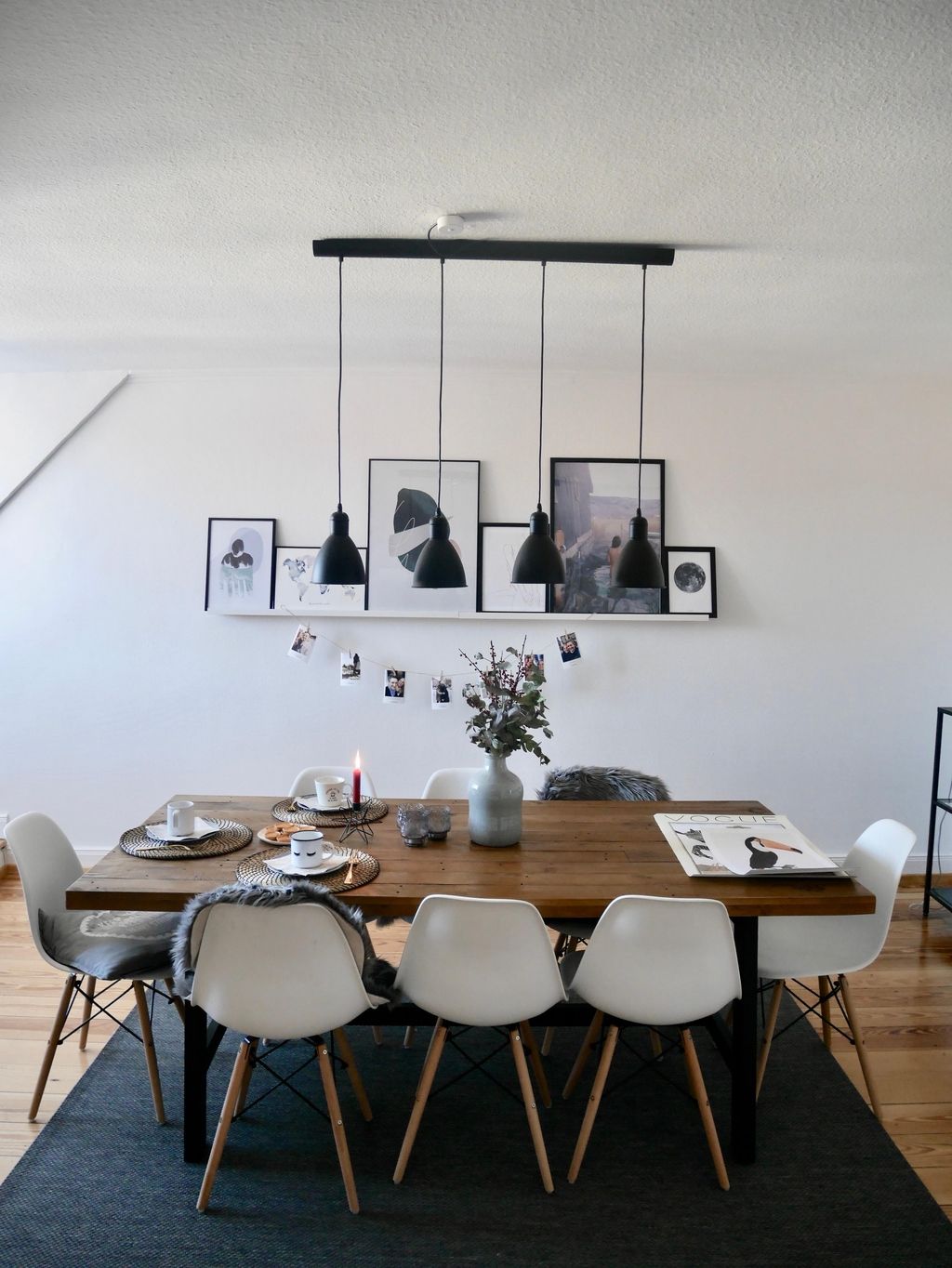 Playing with colors will put more accents in your dining room. Use the combination of dark and light colors such as grey, navy, white, and brown. The combination of colors will make your dining room more stunning. If your pendant lights use a lampshade then it is more attractive to match its lampshade color with another accent in this room. We recommend you use monochrome colors such as white or black color for all parts of your pendant lights.
Thus our discussion of Some Rules to Know before Installing Pendant Light in Your Dining Room. A pendant light is an attractive light that you may add to your home. It has a long rod, chain, to hang the lights. Pendant lights consist of one light or more lights with a bulb. The color of the lights is various. Orange and white light brings a warm impression. The pendant lights are catchy to hang in any room such as the dining room, bathroom, and bedroom. It looks simple and elegant to decorate the room. If you want to hang pendant lights in your home, may these rules will help you a lot.