Druhomes.com – Home is one of the human basic needs. It is a shelter to share moments with your beloved family. Arranging your home design is necessary to create a beautiful and comfortable home. There are many home designs you can choose and minimalist design is one of them. Minimalist home design is a design that focuses on simplicity to create a neat impression. It uses minimum decorations to strengthen the clean atmosphere. For example, you can create simple decorations, use simple furniture and use window design ideas that are suitable for a minimalist home.
Minimalist home design suits any room size, whether it is small or larger. It also focuses on a bright nuance to make it looks cleaner. One of the aspects to make it brighter is having a window. The window in minimalist home design has a larger shape to allow more natural light to touch the room. To make your minimalist home looks brighter, plan your home design with many windows in particular spots.
Window shape in minimalist home design usually has a geometric line to create a firm look. If you live in an area prone to severe weather and you want to achieve a minimalist design while protecting your home you can use impact glass windows. Using impact windows in Fort Myers, FL and other hurricane prone areas is a popular choice. Hurricane windows come in many shapes and sizes, provide good insulation and offer strong protection.
If you look for inspiration to design your window, we have provided ideas of the window for your minimalist home design. Let's see the ideas below!
Window for Living Room
The first topic that we discuss in this article is some window designs for your minimalist living room. By using the right window design and size, you can provide good lighting for the interior of your living room. This will make the interior of your small living room feel more spacious and comfortable for your daily use. The following is the discussion.
The rectangular window for the living room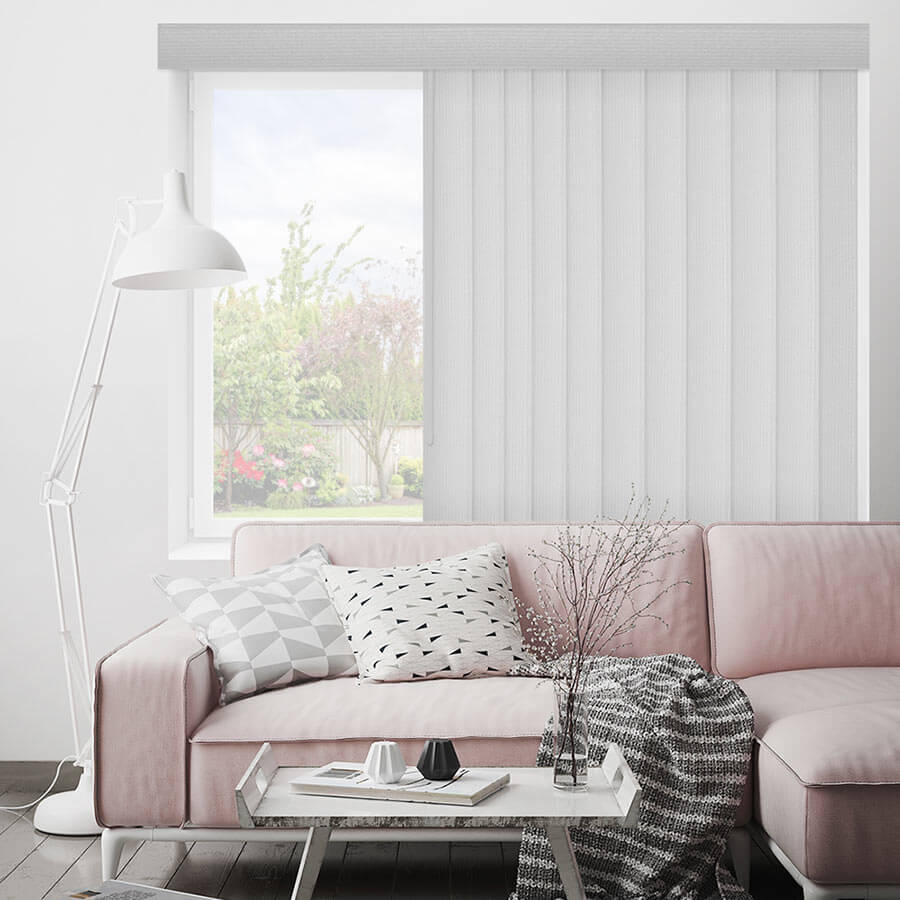 The living room is a room to gather with family members, friends, and beloved partners. In a minimalist home design, a living room should arouse simplicity by combining its layout and lighting in the room. Installing a vertical window for your minimalist living room gives a firm look and strict line. The geometric shape of this part will strengthen the minimalist design as a clean and neat design. You can choose the material of the window's frame whether a coloring wood or metallic iron.
Triple windows for the living room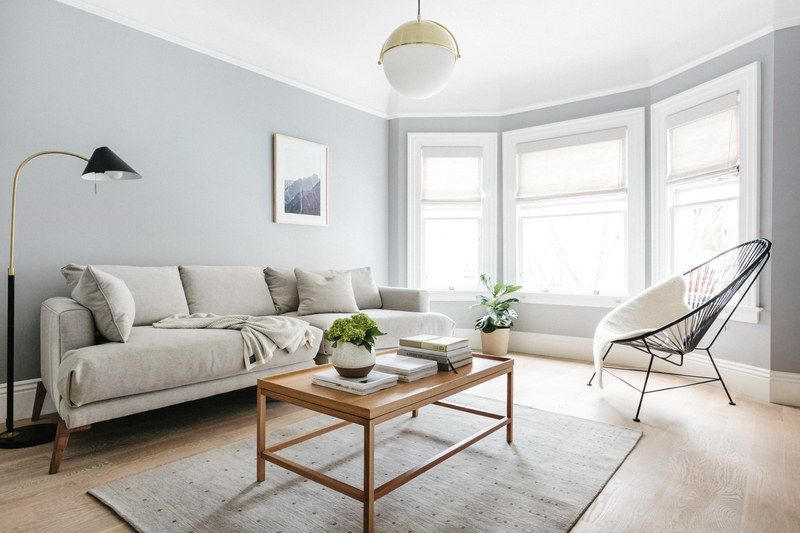 Triple windows have extra natural light to make your living room brighter. It gives perfect lighting to shine every corner in your minimalist living room. The furniture in your minimalist living room will reflect the light by its natural color to make it looks clear. These windows are available in a wooden frame with white color to emerge a clean impression. You can easily look outside from any direction because it provides a larger shape for you. Moreover, triple windows allow natural light then it will warm your minimalist living room.
Window for Bedroom
In addition to creating windows with the right design and size in your living room, you also need to pay attention to your bedroom. You can create a window design that can give a minimalist interior design in your bedroom. Use windows with geometric design characters that are simple and elegant. In addition, create a window that provides good lighting in the interior of your bedroom. This will provide comfort for you.
A large window in the bedroom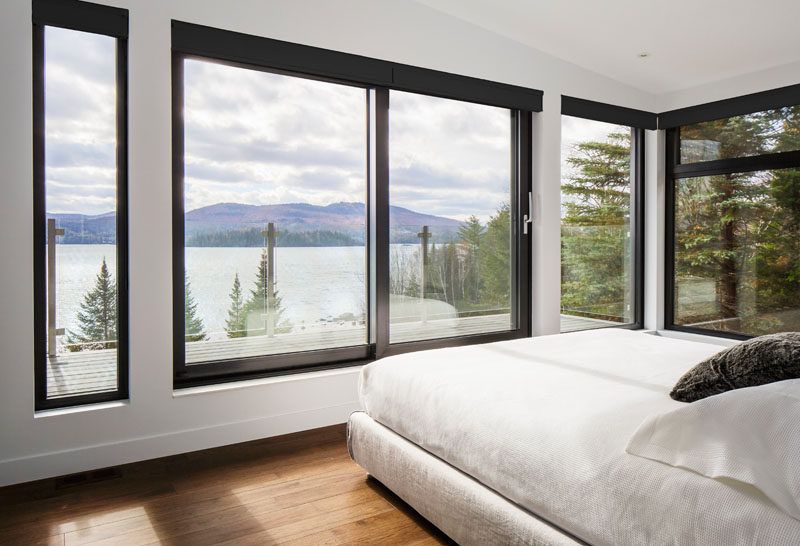 Your bedroom should be comfortable and catchy in design. A minimalist bedroom needs more lights to strengthen a clean impression. Since your bedroom uses white color, the light outside will well reflect by its surface. It brings a healthy temperature into your room and prevents germ to grow on your clothes in your wardrobe. A large window in your minimalist bedroom is useful to do those needs. It offers you a direct scenic nature to see when you wake up every morning and the sunlight will touch you. Installing its window is also beautiful to see the night sky.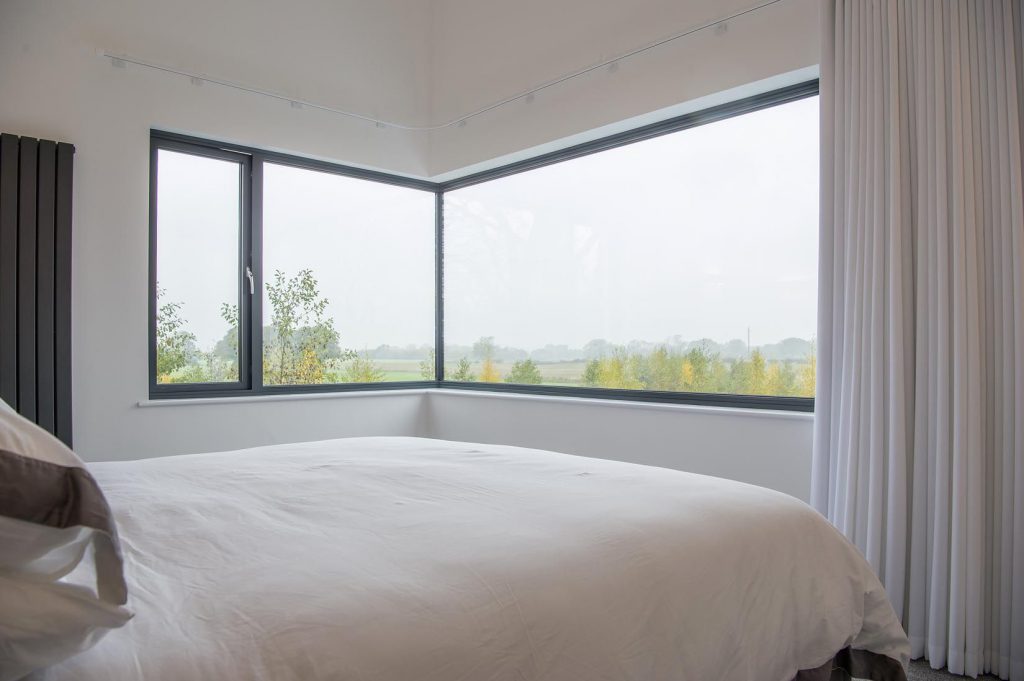 It is another shape of a window for your minimalist bedroom. The difference between both shapes is on the spot to install it. A corner window plays a unique trick to create a catchy and modern design for your home facade. The corner window will look more firms on its strict line if you see it from outside. It looks like an endless transparent glass on your bedroom wall.
Window for Bathroom
Your bathroom also needs to pay attention to the lighting in it because this place is one of the essential rooms in your minimalist home. This makes you have to create good lighting in it. You can use a variety of window designs that you can use in your bathroom. In addition, choose a window size that suits your convenience.
A narrow vertical window for a bathroom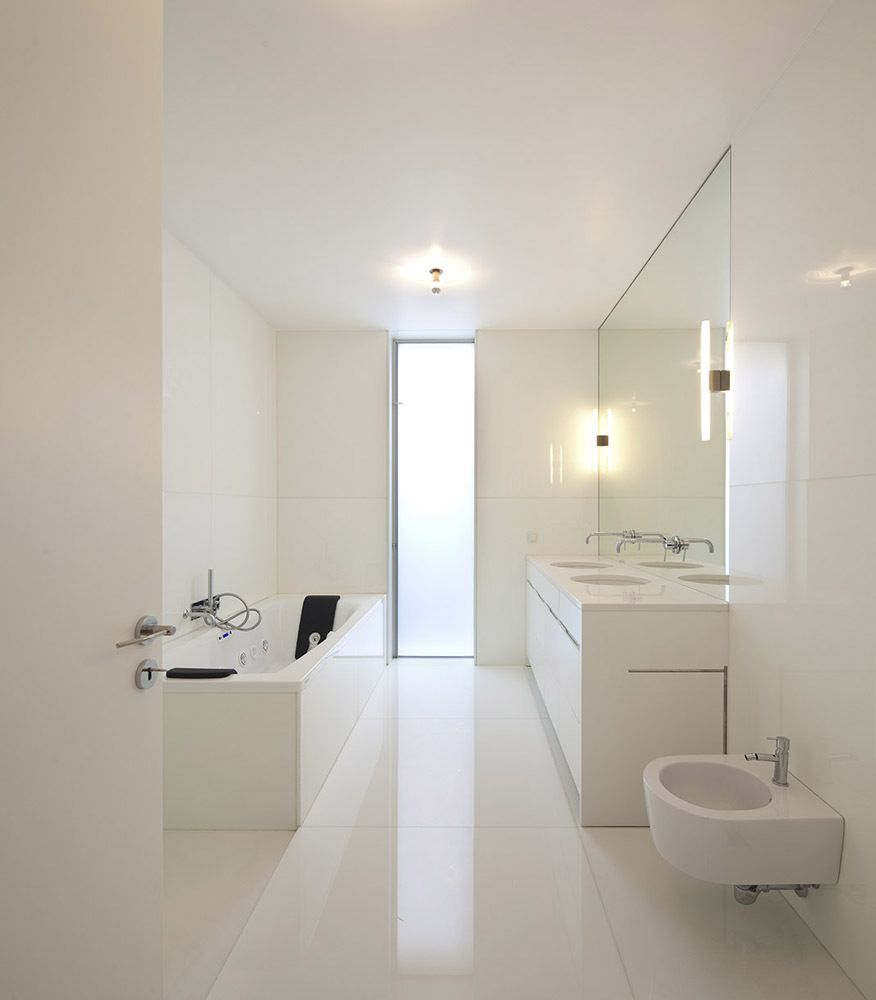 The bathroom needs natural light. Since it is the room where you clean your body and doing a private activity, it makes this room feel warm after you use it. This carbon dioxide in your bathroom is hard to fade away, then you need a window in this room. A narrow vertical window is a useful window to let natural light inside the bathroom. The fresh air from outside will replace musty air. Moreover, its shape keeps your privacy and allows you to see outside directly.
The horizontal window for a bathroom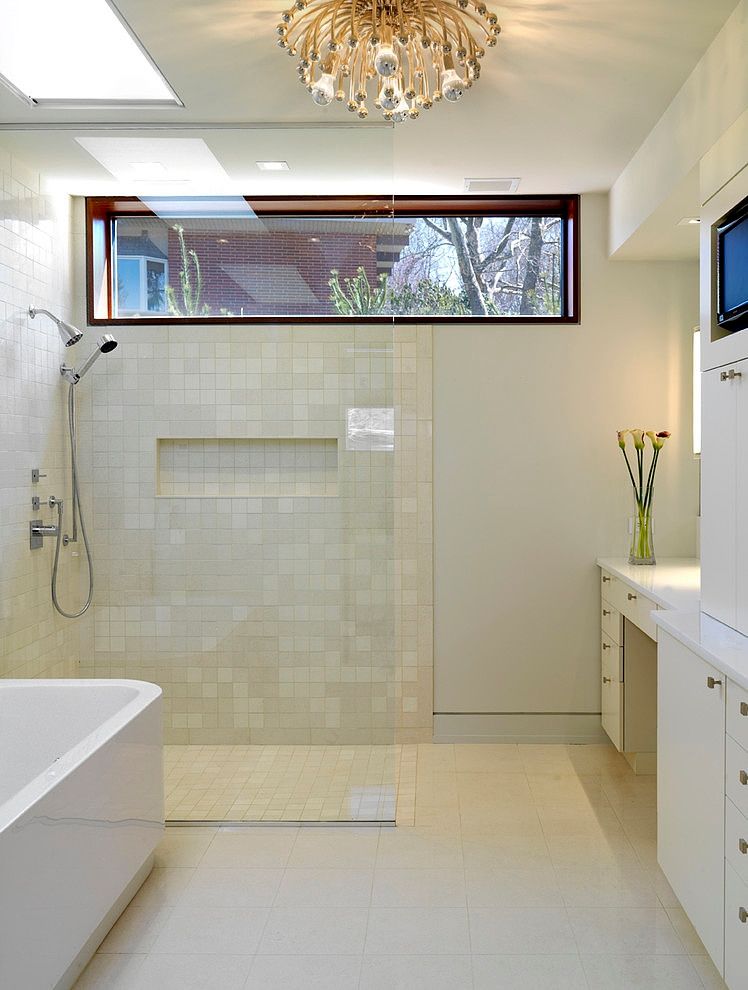 Usually, a window in a bathroom has a blurry glass material to keep your privacy. A horizontal window offers you extra protection if you install it on the top of your bathroom wall. A high bathroom is possible to have this window to make you feel safer. The top window has a diffuse light in almost every corner of your bathroom. A minimalist bathroom is catchy to use this window in creating a simple nuance.
Window for Kitchen
The last window design ideas for your minimalist home that we discuss ini this article is for your kitchen. You can create windows with beautiful shapes and designs in your minimalist kitchen. Creating a window of sufficient size will provide a good light and give you comfort in cooking and preparing meals. Moreover, you can adjust the placement of your windows according to the kitchen layout that you created. Here are some examples that you can use.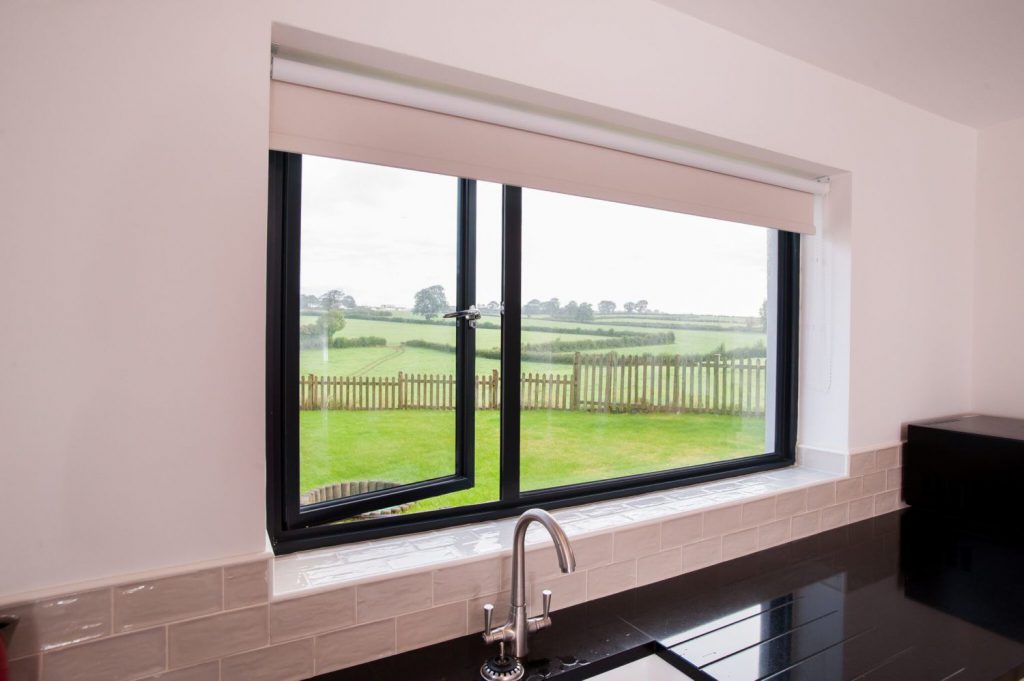 Designing a window for your minimalist kitchen is useful to lessen the smell. You need to plan the right spot where you want natural light to enter your minimalist kitchen. We recommended you have it near the sink because it is the spot to clean appliances. Natural light lessens the potential of bacteria to grow in a wet and dirty sink. Moreover, you can open it while you wash your dirty appliances and get fresh air. A pair window gives you an easy way to open it all or just one of them.
The square window for the kitchen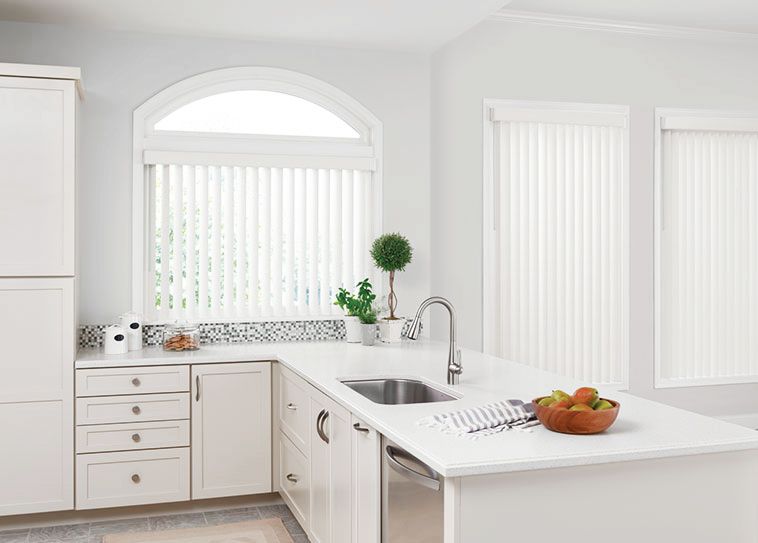 Relate to the need for natural light, you can manage natural light by installing a blind curtain to cover your square window in your minimalist kitchen. It is beneficial to let the light in but gives you privacy. You can attach the same color to create a consistency in minimalist kitchen design, white is the common color to use. It brings a clean atmosphere and brighter the kitchen area.
Conclusion
Thus our discussion of Window Design Ideas for Your Minimalist Home Design. A window is an important part of home design, especially minimalist home design. It has a role to let natural light enters your room. Natural light makes your room warmer and healthy for you. It prevents the germ and bacteria to grow in a wet place. The window also has a decorative function because it has many shapes and is placed on a particular spot to make your home design look interesting. We know that you are better to have some windows in your home. We hope this article is useful for you to plan your window shape and its position in your minimalist home design. Happy decorating!