Valentine's Day is the perfect time to show your affection and love with thoughtful gifts. So if you're shopping for a special someone, we have plenty of ideas on what to get this February 14th. Get creative with unique gifts like personalized perfume or classic romantic bedroom essentials. Alternatively, go the extra mile with a vacation getaway or experience. Many Americans report going into debt and spending more than they can afford around Valentine's Day, so it's important to plan ahead and stick to a budget. But if you can, why not splurge a little? Whatever you choose, these ten Valentine's Day gifts are guaranteed to be loved by all.
1) A Romantic Getaway
Give the gift of an unforgettable experience this Valentine's Day! Whether you go big or keep it simple, a romantic getaway will show your partner how much they mean to you. For those looking for something extravagant, opt for an all-inclusive beach vacation in the Caribbean or a weekend spent skiing at a luxurious chalet in Switzerland. If your budget is more limited, plan an overnight stay at a charming bed and breakfast nearby or take off on a road trip to a previously loved destination — the possibilities are endless!
2) Artisan Chocolates
Treat your Valentine to something extra special this year with artisan chocolates! Nothing says "I love you" like a box of handcrafted chocolates created by local artisans. These one-of-a-kind treats will surely delight the senses and demonstrate just how much they mean to you. With so many options available, you're sure to find something that suits every taste — whether they prefer traditional dark chocolate or unique flavor profiles like lavender and raspberry.
3) Something That Sparkles
For those who love a little sparkle, why not opt for a traditional diamond pendant necklace or a set of classic gemstone earrings? Consider a set of personalized cufflinks or a monogrammed pocket watch for something a bit more unique. Or consider giving them something truly out of the ordinary like an intricate charm bracelet or an engraved pocket knife.
4) A Bed Upgrade
Give your Valentine the gift of a good night's sleep with an upgrade to their bed! Instead of settling for just any mattress, consider splurging on one of the many supportive mattresses that provide superior comfort for better rest. If you're feeling extra generous, add a set of luxurious new sheets and comfy pillows to the package. After all, what's more, romantic than the perfect bed to show your Valentine all the love you feel for them?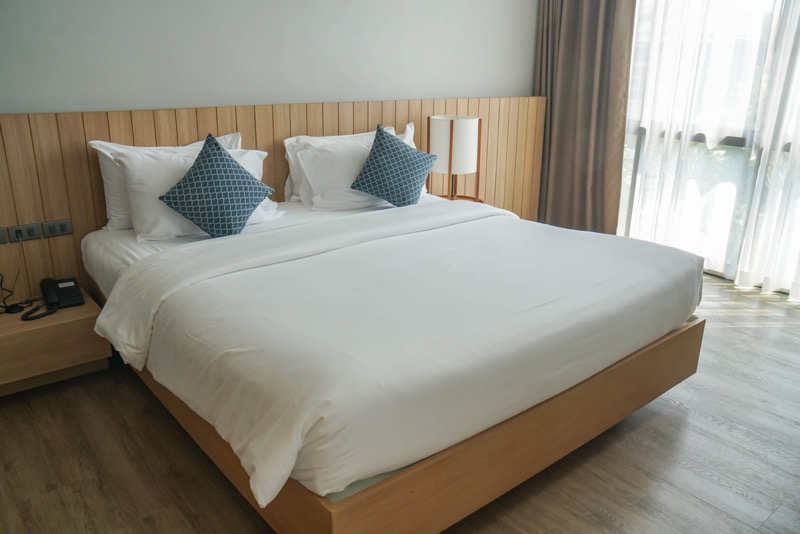 5) A Bespoke Fragrance
Nothing says "I love you" like a custom-made fragrance. Whether your loved one prefers classic or modern scents, you can create something truly unique and special that's just for them. Consult with an experienced perfumer to craft the perfect scent combination, incorporating perfume oils, essential oils and absolutes to create something extraordinary.
6) A Subscription Service
Surprise your Valentine with a subscription to their favorite magazine, streaming service or meal kit delivery. Not only will this gift keep on giving all year long, but it's also a great way to show that you understand their interests and want to support them in their hobbies. It can also be a way for them to try something they've been curious about without having to invest themselves.
7) At-Home Spa Experience
Treat your Valentine to an at-home spa experience. Imagine their delight when presented with a selection of luxurious spa bathroom essentials like plush bath towels and a new robe to wrap themselves in while soaking their feet. Or give them the gift of relaxation with a set of soothing bath salts or bubble bath bombs. They can use these products to create a relaxing atmosphere they can enjoy without leaving the comfort of home.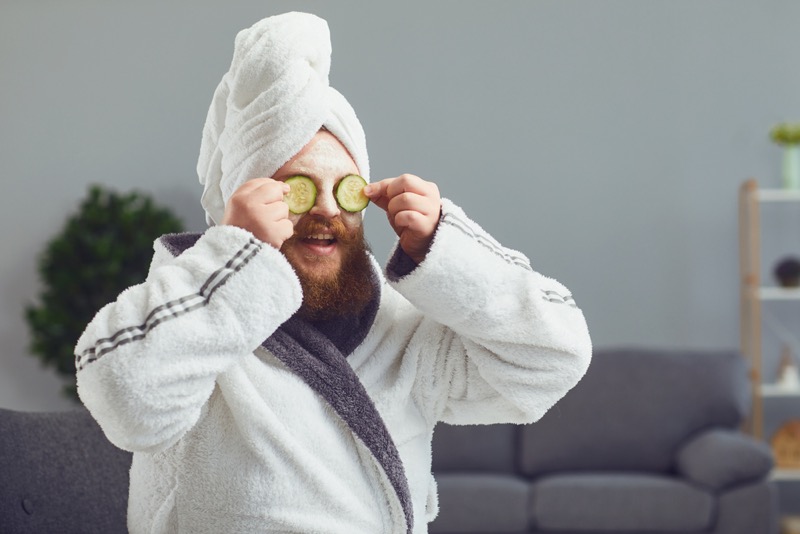 8) Vouchers for Experiences
Over the past decade, more people have been asking for experiences as gifts rather than material items. So show your loved one that you're listening and care by giving them vouchers for activities or experiences you can enjoy together. There are endless possibilities, whether it's a fine dining experience, a private yoga class, a skydiving adventure or a hot air balloon ride. A voucher for an experience is the perfect way to show your Valentine just how much you care this year!
9) Merchandise from Favorite Artists
For the creative and art-loving Valentines out there, why not buy them some branded merchandise from their favorite artist? Whether they're into music, painting, sculpting, photography or any other kind of art form, you can find plenty of unique items to bring a smile to their faces. Look for items like limited-edition concert posters, album artwork prints and autographed photos — perfect mementos they'll treasure forever. What better way to show your love than supporting the artists your Valentine loves?
10) A Customized Gift Box
If you're unsure what to get your Valentine, why not create a custom gift box? Put together an assortment of unique items that remind you of them — no matter how big or small. Include things like chocolates and thoughtful handwritten notes, tickets to an upcoming event or a special piece of jewelry or artwork. You can also make it an assortment of their favorite snacks, such as their top picks for chocolate bars and chips. Making them a customized gift box is sure to make your Valentine feel extra special this year. This is a great option regardless of what kind of gift-giving budget you're working with.
Go with Your Heart
When it comes to finding the perfect Valentine's Day gift, there are plenty of options out there. Whether you opt for something luxurious like a bespoke fragrance or keep things simple with tickets to an upcoming event, your goal should always be to make them feel special and loved. Don't forget that customizing a gift box is also an easy way to show appreciation — just fill it up with their favorite snacks and small mementos that remind you of each other! No matter what kind of budget you're working with, know that going with your heart will never steer you wrong this Valentine's Day.