Druhomes.com – Do you ever hear about Art Deco interior design? If you define it as a design that has bold colors, old furniture, and artistic ornaments you are not wrong. This design becomes popular in 1920 – the 1930s in Europe. If you ever see The Great Gatsby movie, you will see Mr. Gatsby's mansion decoration that has an artistic design in 1920s style. This design has geometrical patterns such as curves, strict lines, and uses elegant colors like golden colors, dark blue, green emerald, mustard, and red velvet. Some repetition patterns and elements in Art Deco becomes its characteristics. There are characteristics of Art Deco accents you should know:
Trapezoidal lines
Chevron and sunburst motifs
Bold colors and velvet fabrics
Geometrical shapes includes straight lines
Floral patterns
Usually has zigzag patterns
Having glossy finishing such as lacquered furniture and gold colors
Attaching this design for your home interior arouses a vintage style and glamour impression in the room. Having some vintage pieces in your room create art deco accents to enrich the passage time. Here, we have provided some ideas for your Art Deco home interior design.
Living Room
Create an art deco accent in the interior of your living room. You can apply these various accents in furniture and decorations in the interior of your living room. By using the right concept, you can create a comfortable and beautiful interior living room.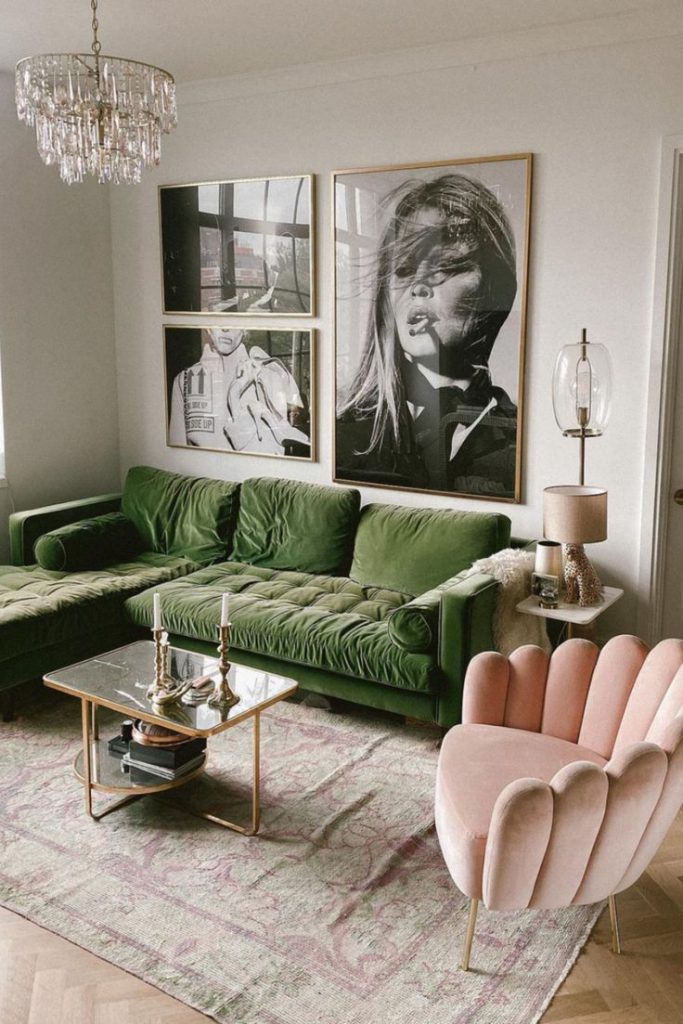 Furniture in Art Deco living room usually uses sofas with bold colors. Bold colors are easy to combine with another color, even in modern style, the Art Deco sofa suits your living room interior. It has a variety of bold colors you can choose such as olive green, emerald, dark blue, mustard, and red velvet. Usually, the sofa is made of velvet fabric. This fabric has a soft and comfy texture, then it is good for you to lie on your sofa for a long time. The bold colors in velvet fabrics symbolize an elegant and vintage style.
The other important thing in a living room is lighting. A lamp is a common source of lighting indoors. In Art Deco interior, a chandelier is catchy to hang in the middle of your living room. It has a glamour shape such as trapezoid style and its glisten look is nice to enrich a glamour impression. Moreover, you can use this chandelier to be the focal point by using bold colors such as green emerald.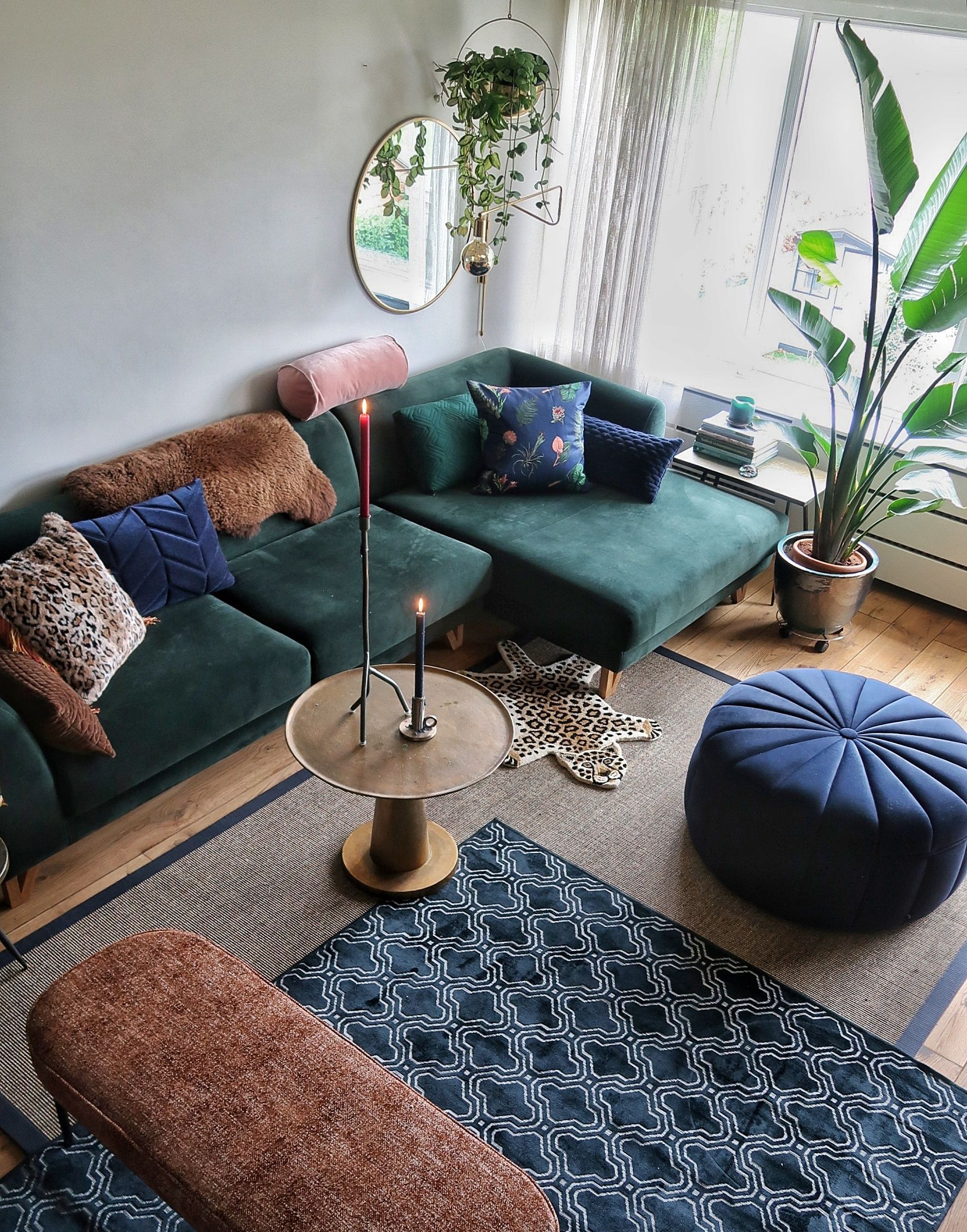 Sometimes, you need to have a rug in your living room. This thing is necessary to cover your floor from dust and to hide some broken tiles or some scratches on your floor. An Art Deco rug has an aesthetic pattern that suits a vintage style with soft color, in some rugs have faded colors. Usually, it has certain patterns such as chevron, triangular, trapezoid shapes, etc. This rug strengthens an Art Deco accent by using the same color with other furniture in your living room, such as sofa and a lampshade.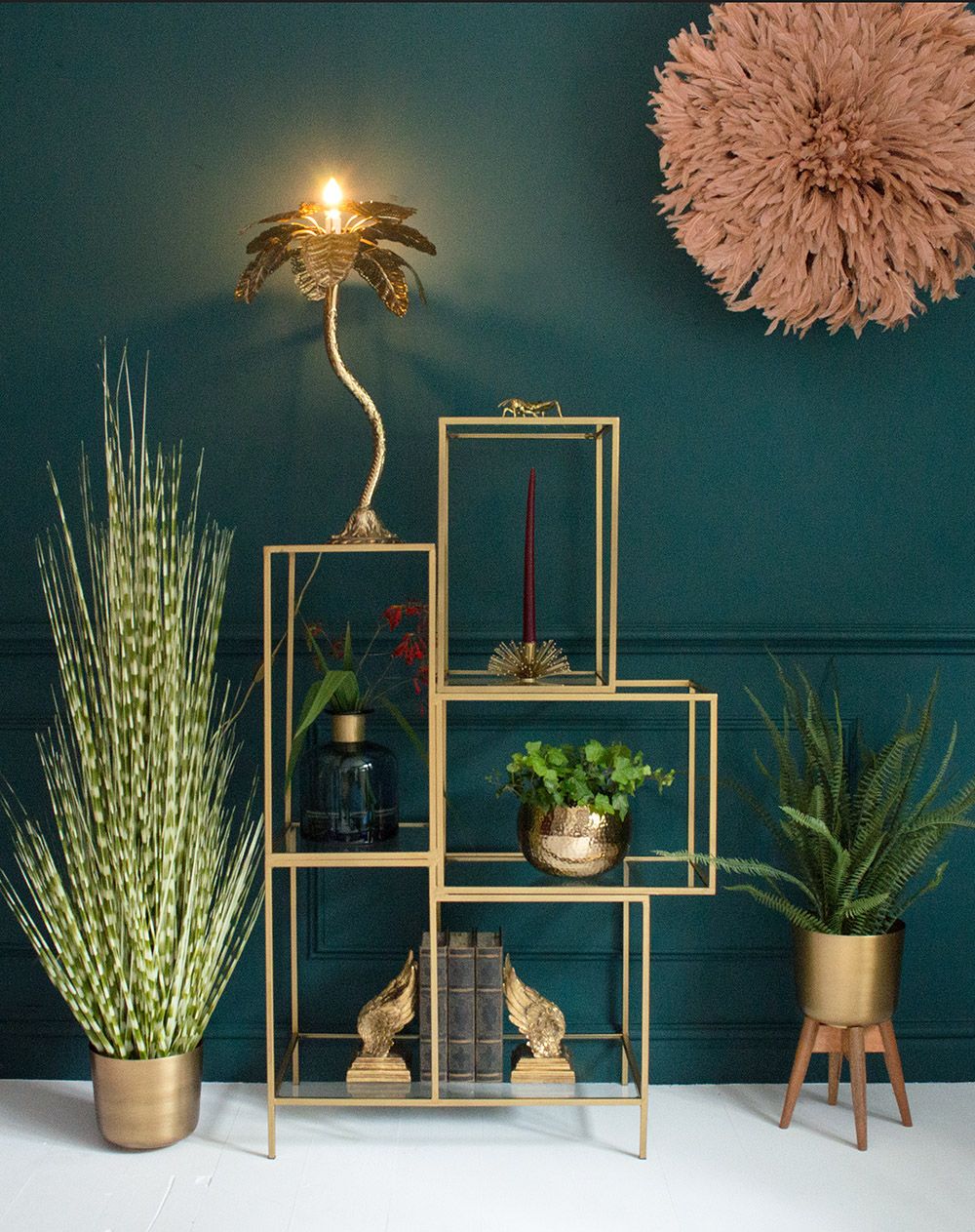 Golden bookcase in Art Deco living room is beneficial to put some ornaments, besides the book collection. Some things you can save in your golden bookcase are ornamental plants, mini sculptures, a mini lamp, and some books. The golden color of this bookcase enlivens your Art Deco living room. It creates golden lines to emerge an elegant impression. Moreover, this color reflects the light perfectly and glistens your living room.
Bedroom
Apart from using a variety of art deco accents in the interior of your living room, you can also use them in your bedroom. Using a variety of furnishings and decorations in an art deco style will give you a beautiful and stunning atmosphere in a bold and aesthetic concept. Let us discuss.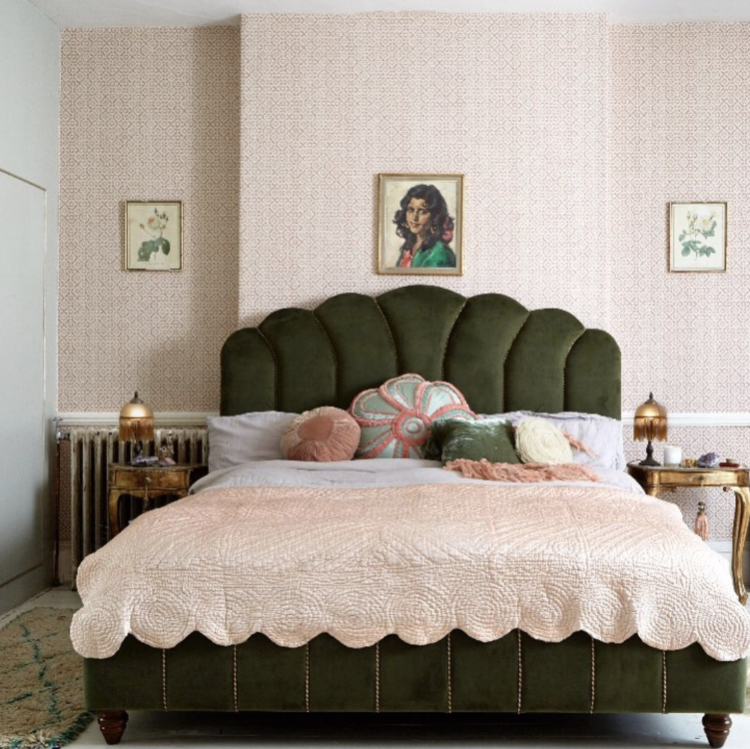 An Art Deco interior is compatible to apply in a bedroom. You can start to create an Art Deco accent in your bedroom by paying attention to the main furniture. A bed is a big piece of furniture to be a focal point in your bedroom, then it is good to apply Art Deco style for your bed. You can start with your bed shape, whether it has a curving or straight line. To make it simple, use a bedcover that has bold color, then put other brighter stuff to create a distinct line.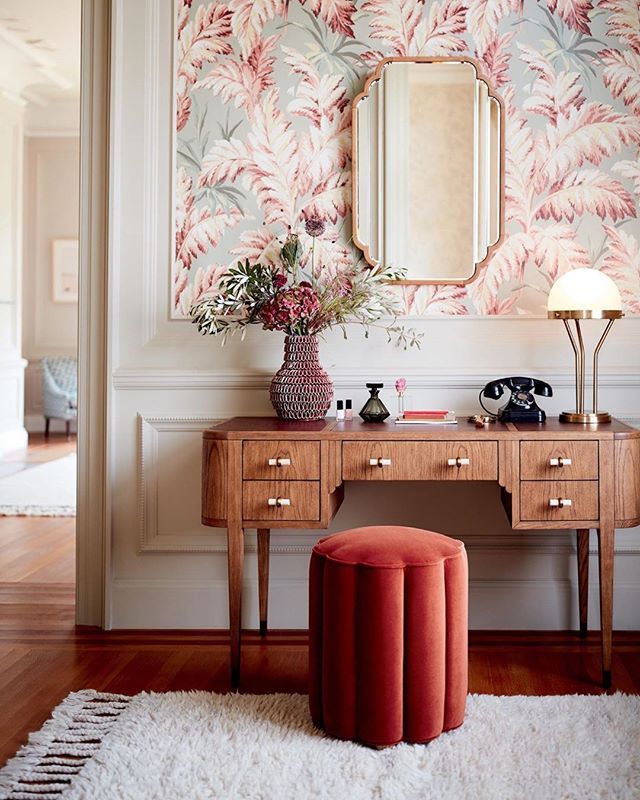 A dressing table is a piece of tarsier furniture in your bedroom. This furniture is beneficial to give you a comfortable place to make up yourself before hanging out with your friends. An Art Deco dressing table has an elegant look with high-shiny finishing. This dressing table is compatible with a curving mirror that has a golden frame. Put a red velvet chair to make your dressing table more perfect. This style is more beautiful if you put an ornamental plant on its table.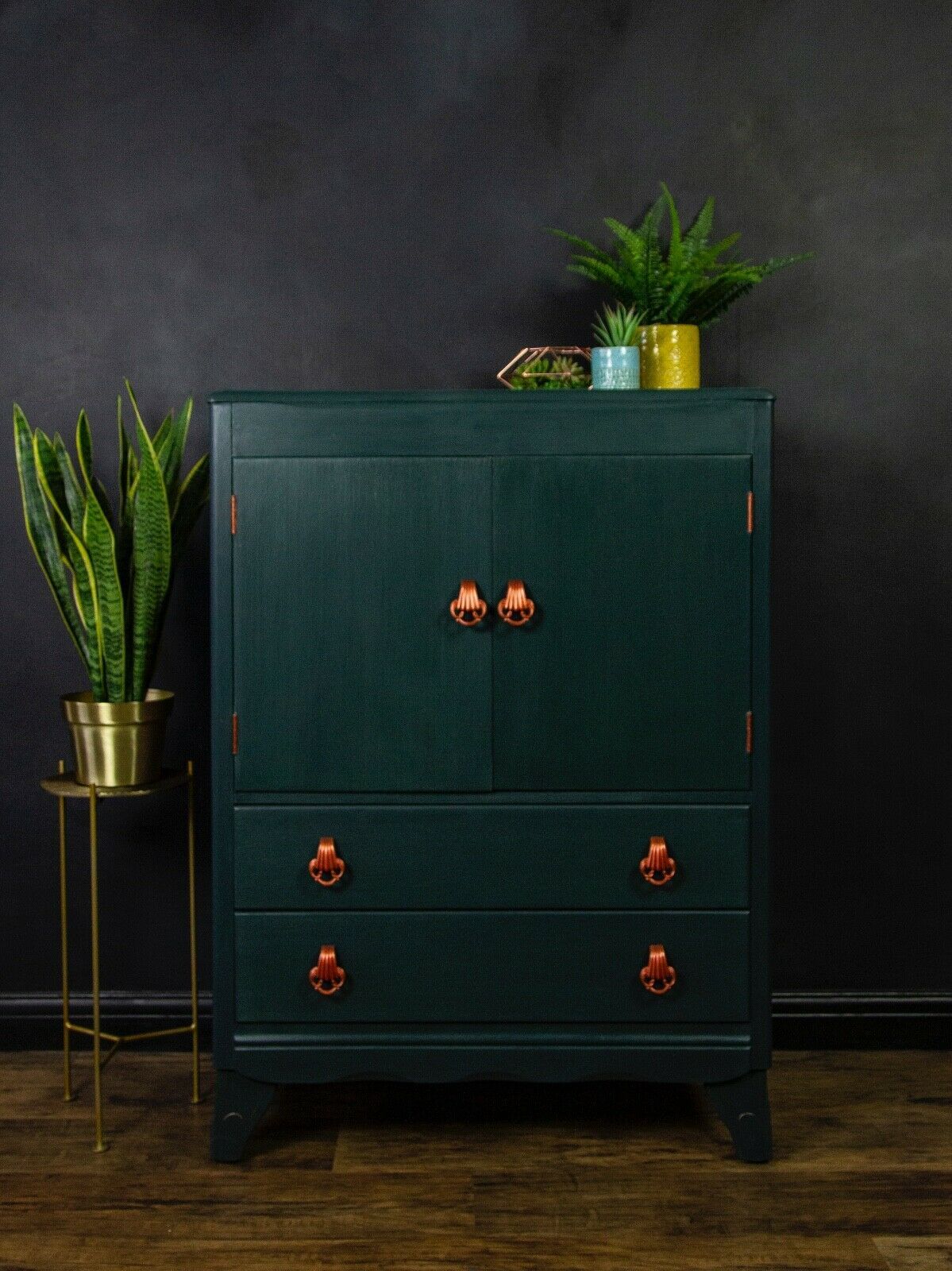 Saving your clothes in a wardrobe is an important thing to do. A wardrobe is a must-have piece of furniture in a bedroom. Besides, it has a decorative function if you design your wardrobe aesthetically. An Art Deco wardrobe has a special design with a bold color. It has golden accents to reduce a monotonous color, such as golden hinges and knobs are small accents but well-transformed the look of Art Deco wardrobe.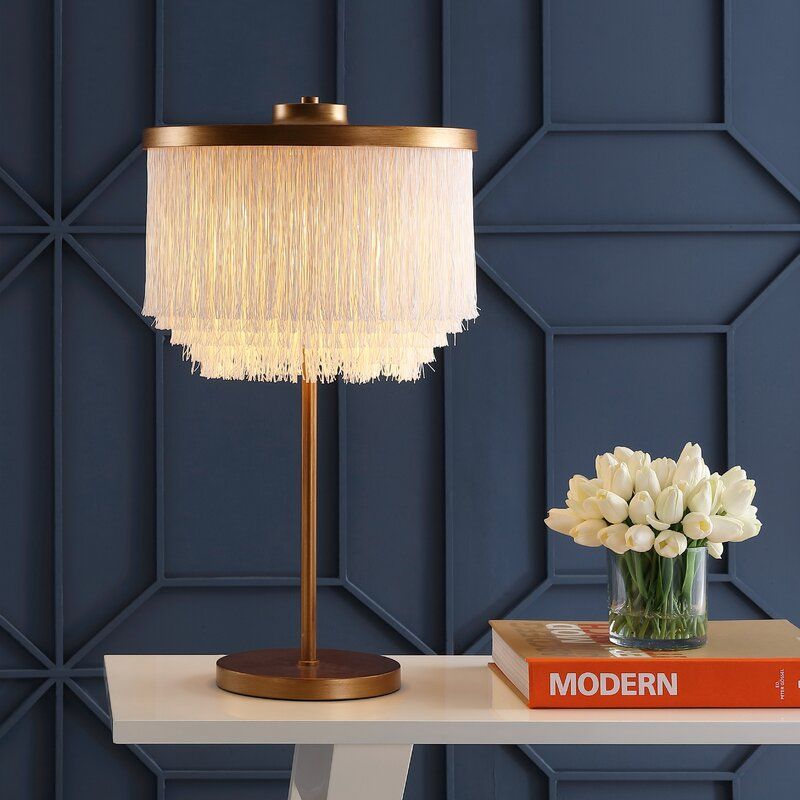 Did you know that a lampshade determines the brightness in your room? It depends on the lampshade and what kind of material it shade. Many materials such as fabric, paper, glass, etc that provide brightness at a certain level, whether it will reduce or diffuse the light. In Art Deco's bedroom, a table lamp is catchy to shine in the night. It can make you fall asleep by its dim light. Take a look at an Art Deco lampshade that has an elegant shape with a golden metallic lamp stick.
Bathroom
You can also apply a variety of art deco accents to the interior of your bathroom. To create a beautiful and stunning decoration, you can use this accent in the furniture and decorations in your bathroom. In addition, you can choose the simplest to the most festive designs according to your character and expression in decorating.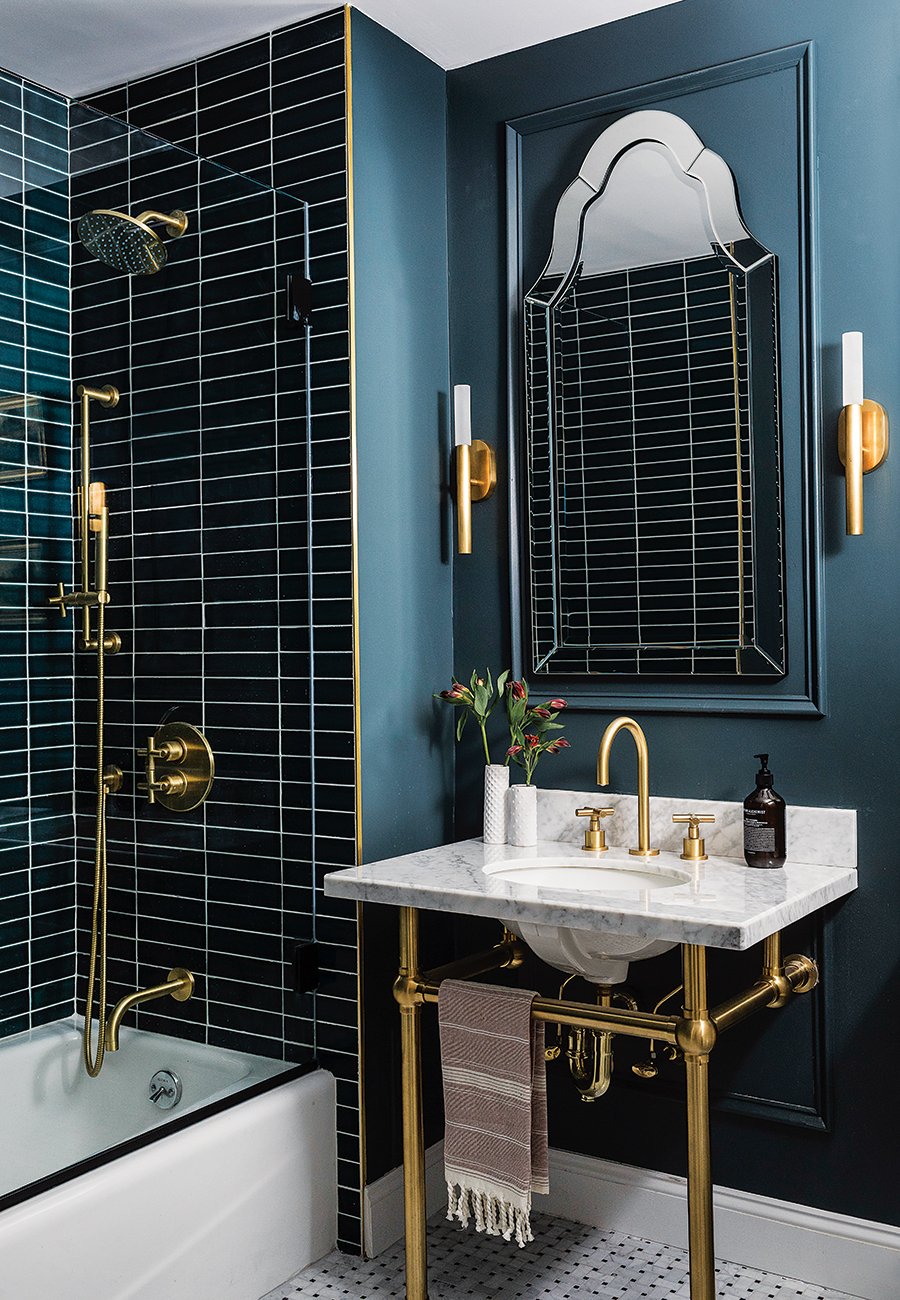 A bathroom sink in an Art Deco bathroom usually has a vintage style. Marmer and porcelain is a common material to use as a bathroom sink. It has a pattern that suits the bathroom interior color. To strengthen an Art Deco design, you can combine it with gold pipes and a metallic mirror frame. The use of bold color on your bathroom wall gives a distinct line between your bathroom furniture.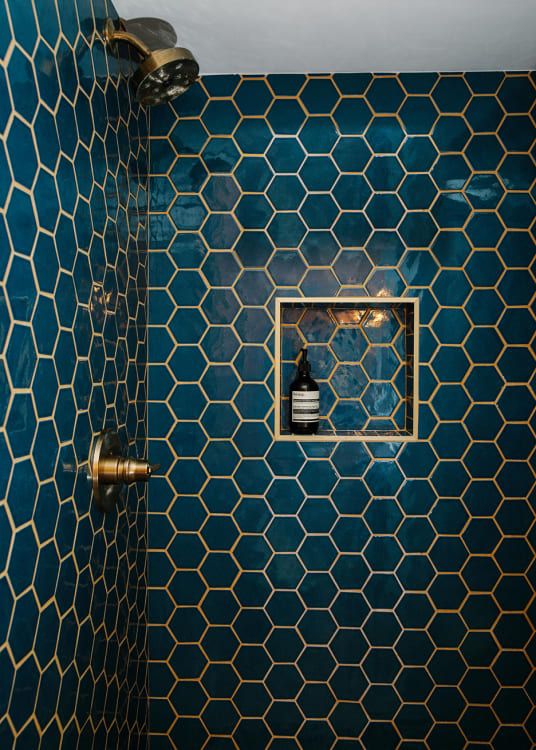 When entering a bathroom, you may see the bathroom tiles as the first thing to catch your attention in that room. The tiles in an Art Deco bathroom are important to determine the impression you build. Dark blue has an elegant impression to combine with golden lines. This color hides small stains on the wall. Moreover, the glossy tiles make your bathroom glistens aesthetically.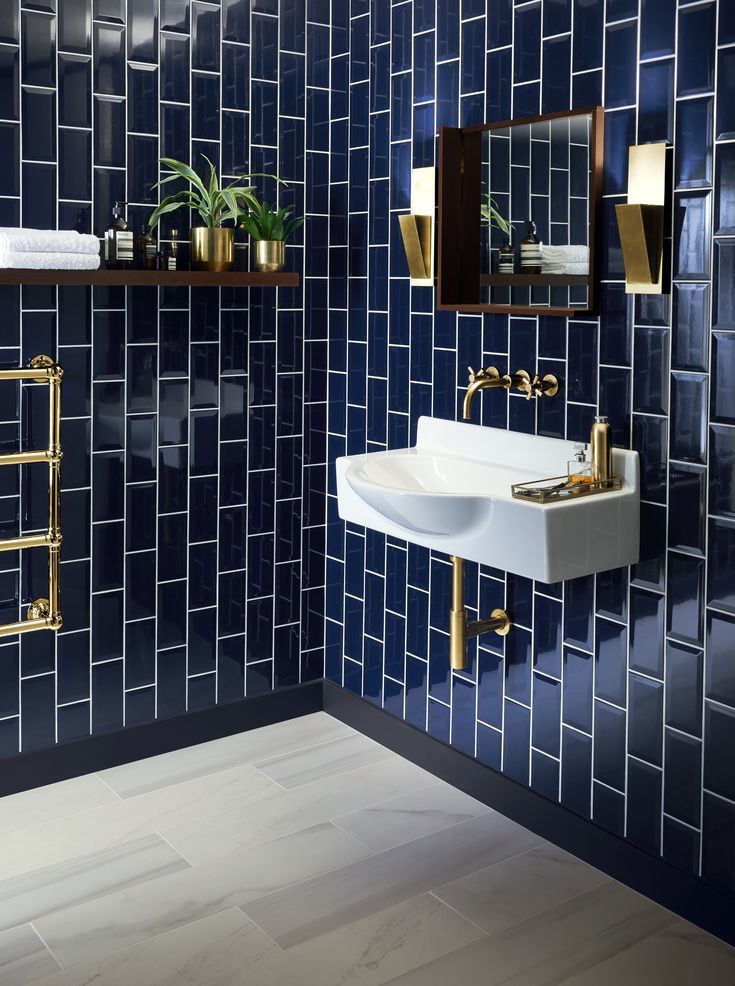 Another thing on an Art Deco bathroom is the accents. It helps you to complete the decoration. As we mentioned above, Art Deco uses golden and bold colors to arouse a charming nuance by vintage touch. Golden accents give a contrasting perspective in a bold color bathroom. It looks eccentric and gorgeous. Golden pipes, hang towels, and lampshade is catchy to complete an Art Deco bathroom interior.
This is our discussion on Art Deco Accents for Your Home Interior: Create Bold and Aesthetic Character. We know that designing a stunning home interior is not an easy thing to do. Sometimes, we need to pay attention to room colors and furniture. In Art Deco interior design, you can put some accents to create a vintage style. These accents are the things that can point out a perfect design. For your Art Deco design, use some ideas of interesting furniture and accents we have provided above. That may help you to design your Art Deco interior. Happy Decoration!