Druhomes.com – Minimalist design becomes a simple design that people use in their home interior design. This design has a neat layout that suits any room size. As its name, minimalist design arouses minimalism concept to put the necessary things only in a room. It also helps you to clean the room easily since you don't need to move and clean furniture. This design is recommended to be attached to a modern house that needs a practice design and looks neat. To create a minimalist interior design, you can use a variety of accents that you can apply to the interior of your home. For this reason, this article will discuss Easy Ways to Create Minimalist Accents in Your Living Room Interior.
The Character of Minimalist Design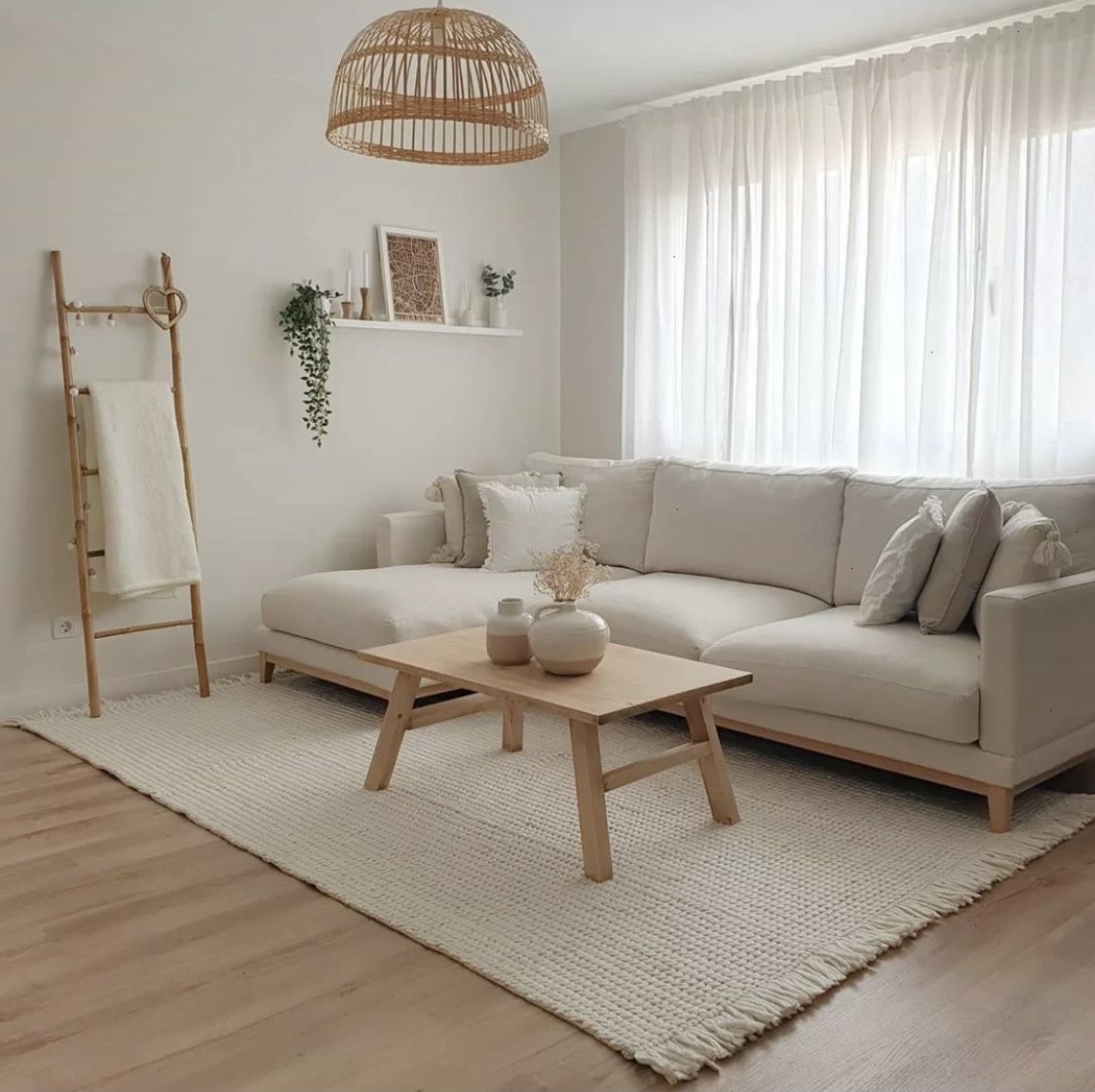 Minimalist design has many benefits for your home interior, especially for your living room. Attaching this design in the living room offers a wide perspective. It creates a punchy look to feel clean, neat, and elegant. There are some characteristics of minimalist design you need to know:
Using a neutral color such as white, grey, beige, light brown, and so on.
Having minimum furniture that is necessary to use
Using geometrical line to create a neat perspective
It is not an ornate design
Using natural light such as a big window or skylight
Easy Ways to Create Minimalist Accents in Your Living Room Interior
To create a minimalist accent in the interior of your living room, you need to pay attention to various important things in the interior. For example, you need to pay attention to furniture, decoration, color, and interior layout. By creating the right concept, you can create a beautiful and simple minimalist accent in the interior of your living room. The following is the discussion.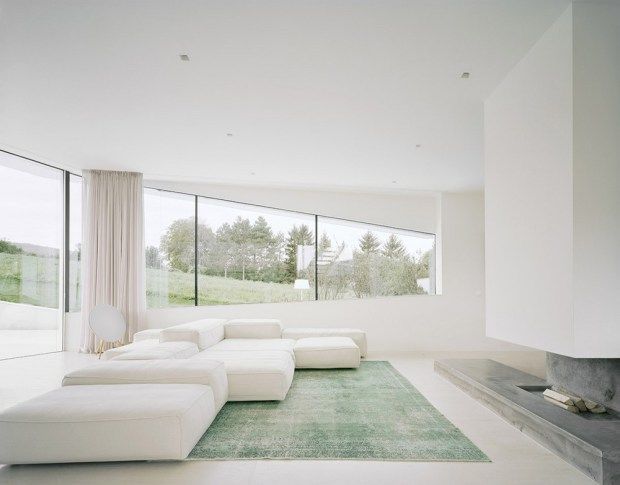 Minimalist design has characteristics to provide natural light inside the room. Installing a big window is a common design in a minimalist style to stick out the room. The window shows a large view from the outside to feel an outdoorsy touch in the room. This light will shine the entire room in the afternoon then reflects its light on every stuff in your minimalist living room. To make a perfect effect, use the white furniture for the best experience in a bright room.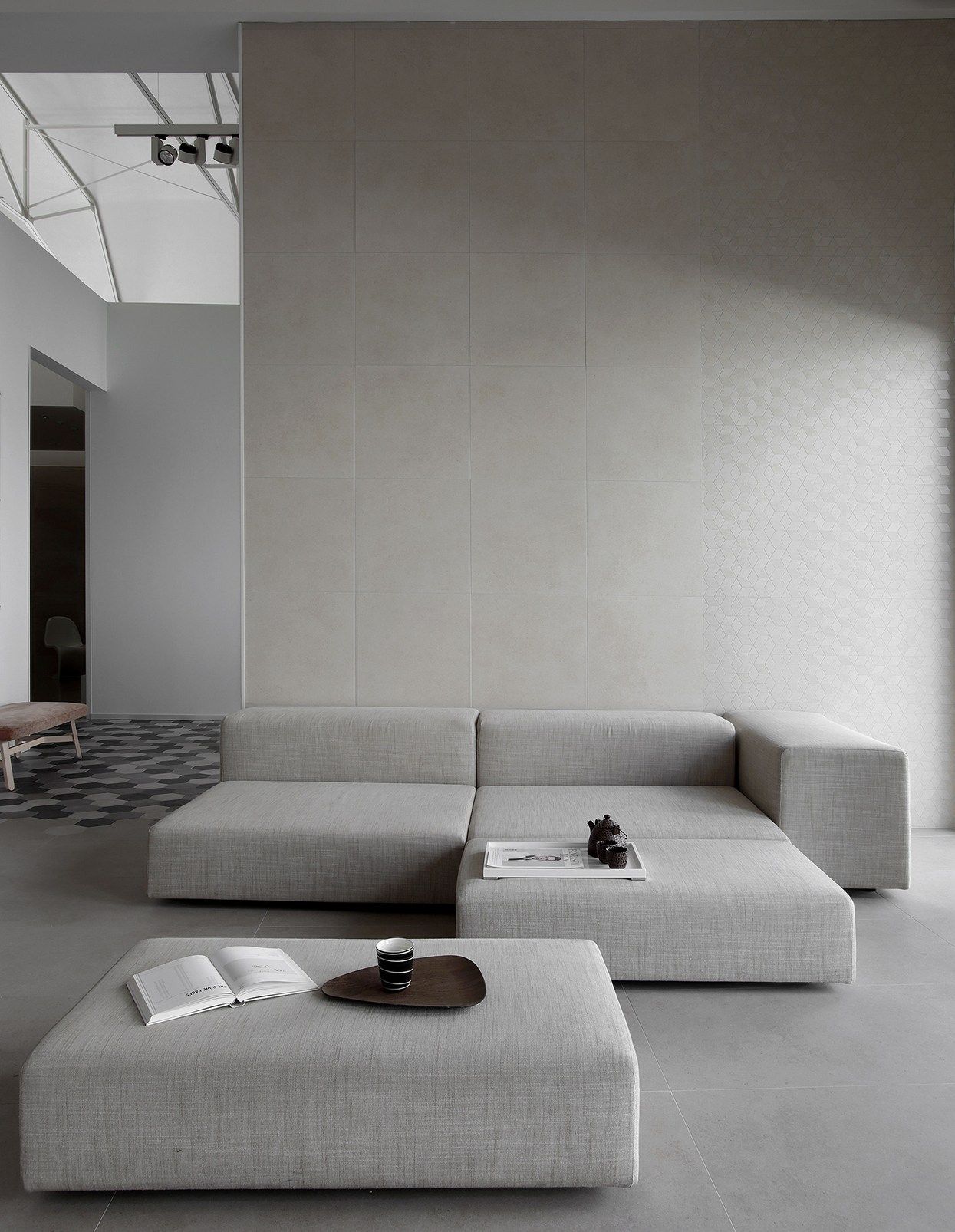 As we know that minimalist design uses a neutral color to create a clean and neat view in your living room. Light grey is one of the neutral colors to choose from for your minimalist living room. The neutral color brings a fascinating impression. This color creates a clean view since the minimalist design has a minimum decoration. To make your living room looks wider, use a neutral color for every piece of furniture and wall painting.
Creating a Clean Impression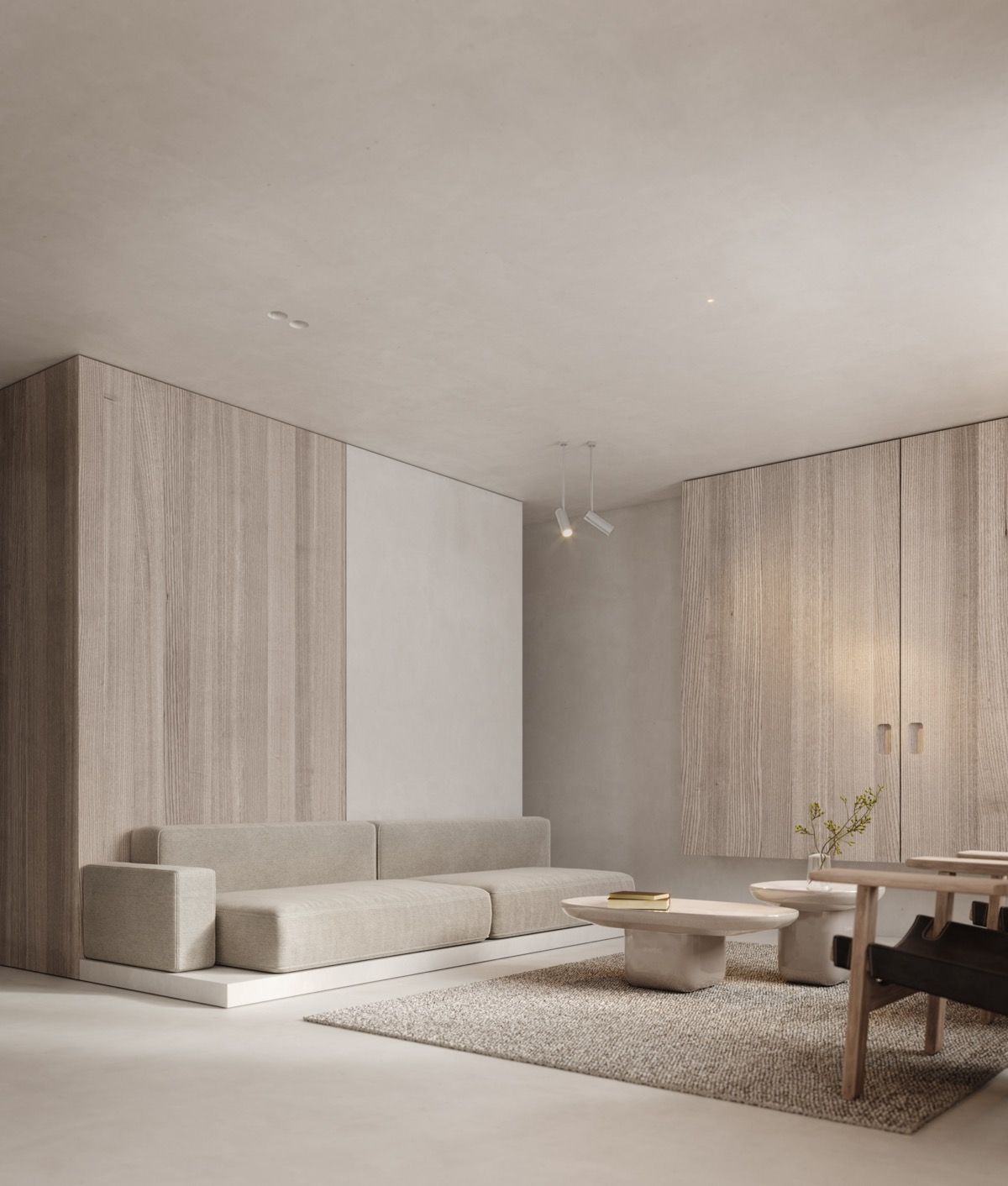 Having few ornaments is one of the minimalist design characteristics. The ornaments in minimalist design have a function to give a little accent in a plain decoration. To modify the minimalist living room by attaching ornaments is not an easy concept. You have to pay attention to its shape and color. For example, you can put a little white vase with small flowers to make your minimalist living room looks attractive. Sometimes, a clean impression depends on stuff, its colors, and its functions, then you should determine these elements in minimalist design.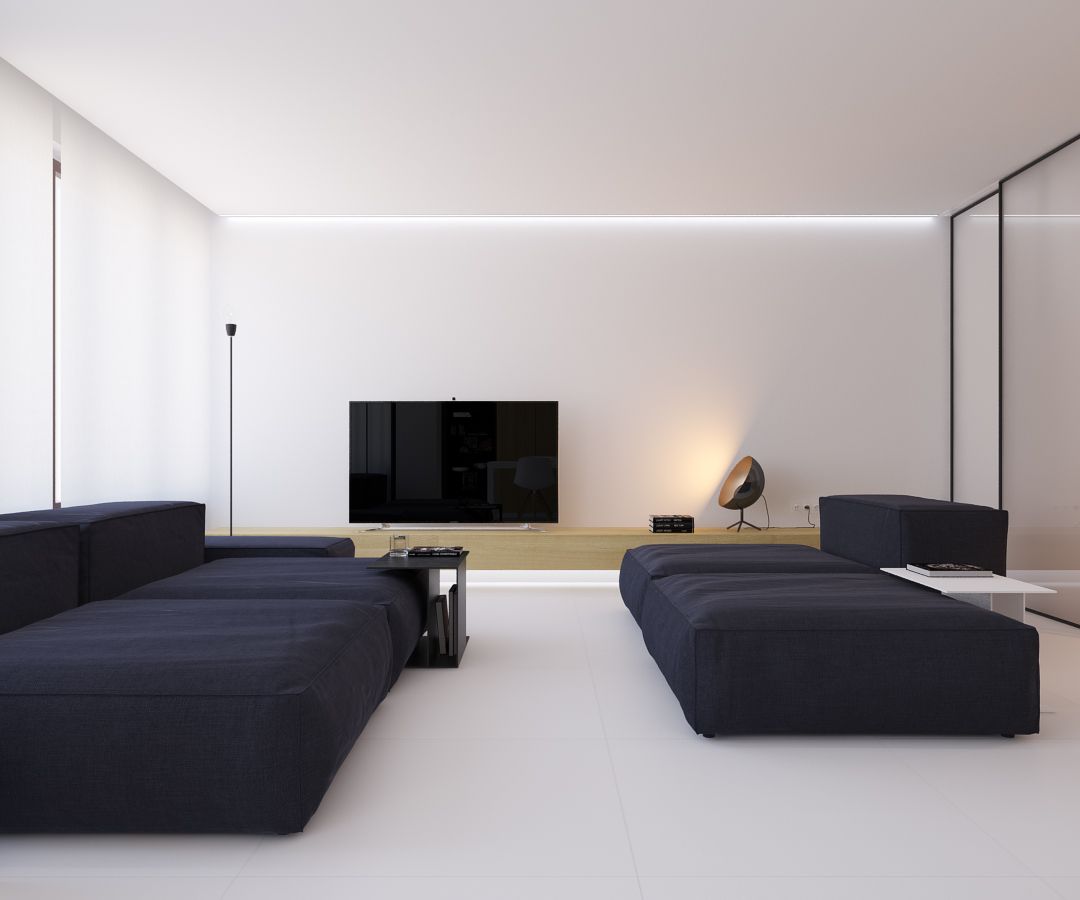 Even though the minimalist design is identical to a neutral color, but it is also nice to have black accents. Having black couches, a black standing lamp, and black lines are interesting to create a distinct impression. Moreover, you can choose geometrical couches that form a strict line in the eyes. The contrast color makes it a focal point in a consistent theme.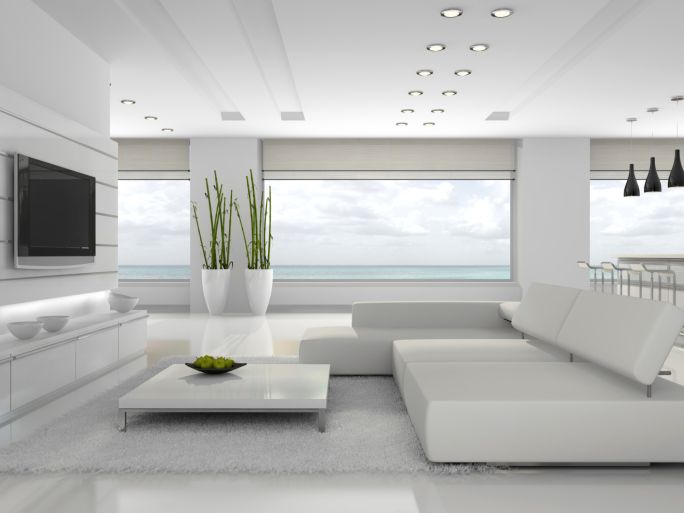 Neutral colors such as white, grey, and light brown are compatible with minimalist living rooms. It arouses a clean landscape. In your minimalist living room, a plain floor is important to strengthen this clean characteristic. Using white color for your painted wall and floor generates a high-shine perspective because this color is well reflecting the light. Your minimalist living room will glisten when you use glossy furniture that is made of ceramic and porcelain.
Geometrical Shape for a Distinct Line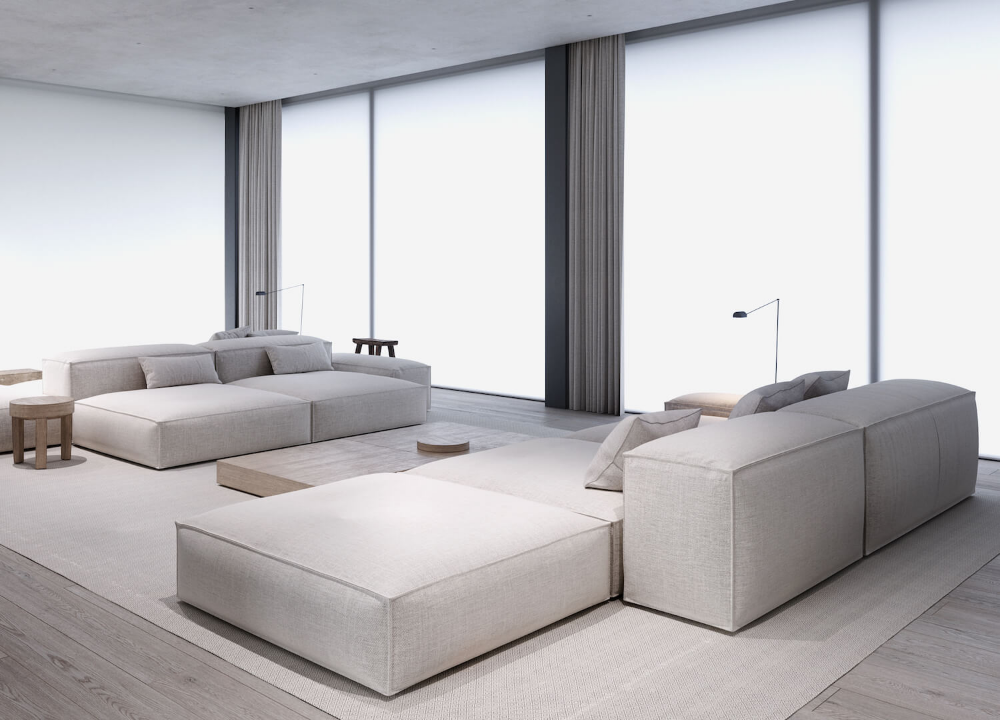 Another accent in a minimalist living room you to arouse is attaching geometrical accents. You can add some cubical couches, a rectangular table, or a square table. This shape is beneficial to be a strict line for your minimalist living room. For the furniture colors, it depends on your room color and whether you want to use the same tone or the different ones. For instance, if your room uses white as a fundamental color, you can take light grey furniture to pair the room color.
Nowadays, minimalist design adjusts the modern style. Many room designers like to combine it with modern accents such as a white round bulb, smooth velvet chairs, and a neutral rug. This design makes your living room is compatible with any period of the development of a home design.
Minimalist design for a living room, also allows you to have an attractive ornament in few amounts. This design uses minimalist ornaments like a small ornamental plant, a standing lamp, and a porcelain statue. A limited ornament has a function to maintain the minimalist concept of using the necessary furniture. The minimalist ornament makes your minimalist living room looks wider and cleaner.
Using Necessary Furniture
As we have discussed above, the minimalist design uses necessary furniture to lessen the unimportant furniture in a room. You can have ornaments in your living room, but they should match with minimalist design in a neutral color, geometrical lines, or simple shapes. The alternative way is growing an ornamental plant because this living ornament suits any home design.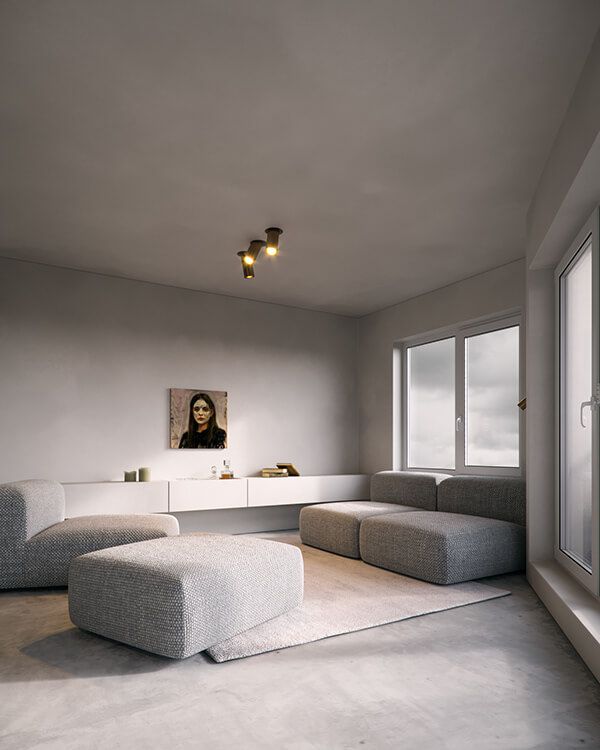 We know that minimalist design uses natural light as the main source of lighting in the afternoon, but it is necessary to provide a minimalist room interior with enough lamps. Since minimalist design has minimum accent then you can install some ceiling lights like track lighting in your minimalist living room. This light has a simple shape and suits the concept of minimalism.
Conclusion
That is our discussion about Easy Ways to Create Minimalist Accents in Your Living Room Interior. The minimalist living room reflects the concepts of minimalism in a simple style. This design emerges the vibe of a clean, neat, and simple impression in a room. Attaching this design for your living room needs certain accents to generate a perfect minimalist living room. As we have mentioned above, these ideas may help you to decorate your minimalist living room by emerging some accents.