Druhomes.com – A beautiful home design has some elements to make it more attractive. There are room colors, furniture, interior layouts, and ornaments that create an aesthetic effect on your home design. Industrial design, Minimalist design, Rustic design, Shabby Chic, Coastal design, Eclectic design, and so on are examples of home design to create a scenic atmosphere. Also, determining the kind of furniture is beneficial to add more interesting accents. One of the furniture designs that you can use is wicker furniture. Wicker furniture is one of the aesthetic furniture to get a punchy and attractive look into the room interior. It has an artistic shape that enlivens your home interior. There are some wicker furniture ideas to choose from for your home. Let us discuss it.
Bedroom
A bedroom is an essential room to have in every house. This room provides a comfy bed to sleep in and takes a rest. Designing the furniture in your bedroom can boost your mood while lying on your bed. Here, some bedroom furniture that is made of wicker.
Wicker Basket for Your Dirty Clothes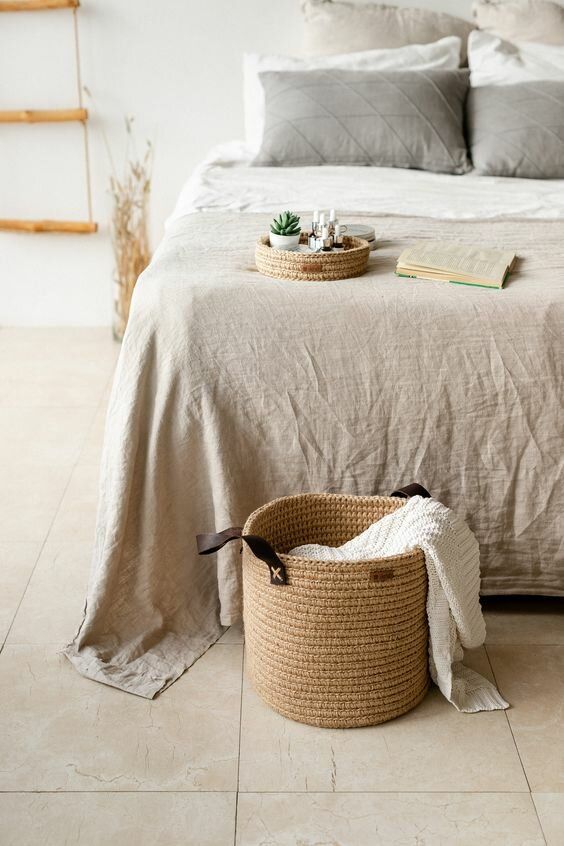 If you have a messy bedroom, it is necessary to have a big basket to put your stuff on. You should compile your dirty clothes in a wicker basket. This basket has an aesthetic shape that transforms your bedroom interior to look neat and attractive. Since it has a neutral color, the wicker basket is catchy to put near the white accent like a white bedcover and beige floor.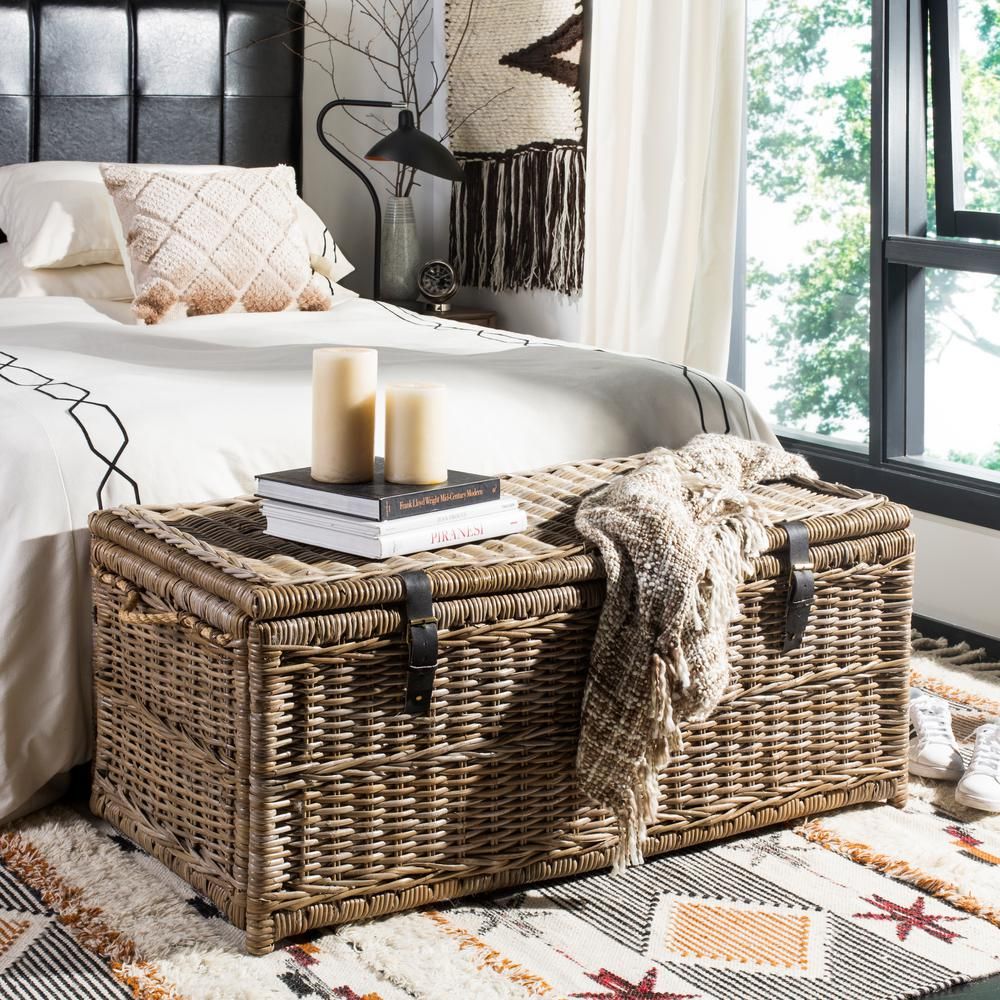 Another idea of wicker furniture is a storage trunk. This furniture is made of wicker technique to make aesthetic furniture and useful to save many things like a diary book, dolls, book collections, etc. A storage trunk has a rectangular shape that is big enough to put near your bed. This spot makes you easy to take your thing from it when you are on the bed.
Wicker Ornament for Wall Decor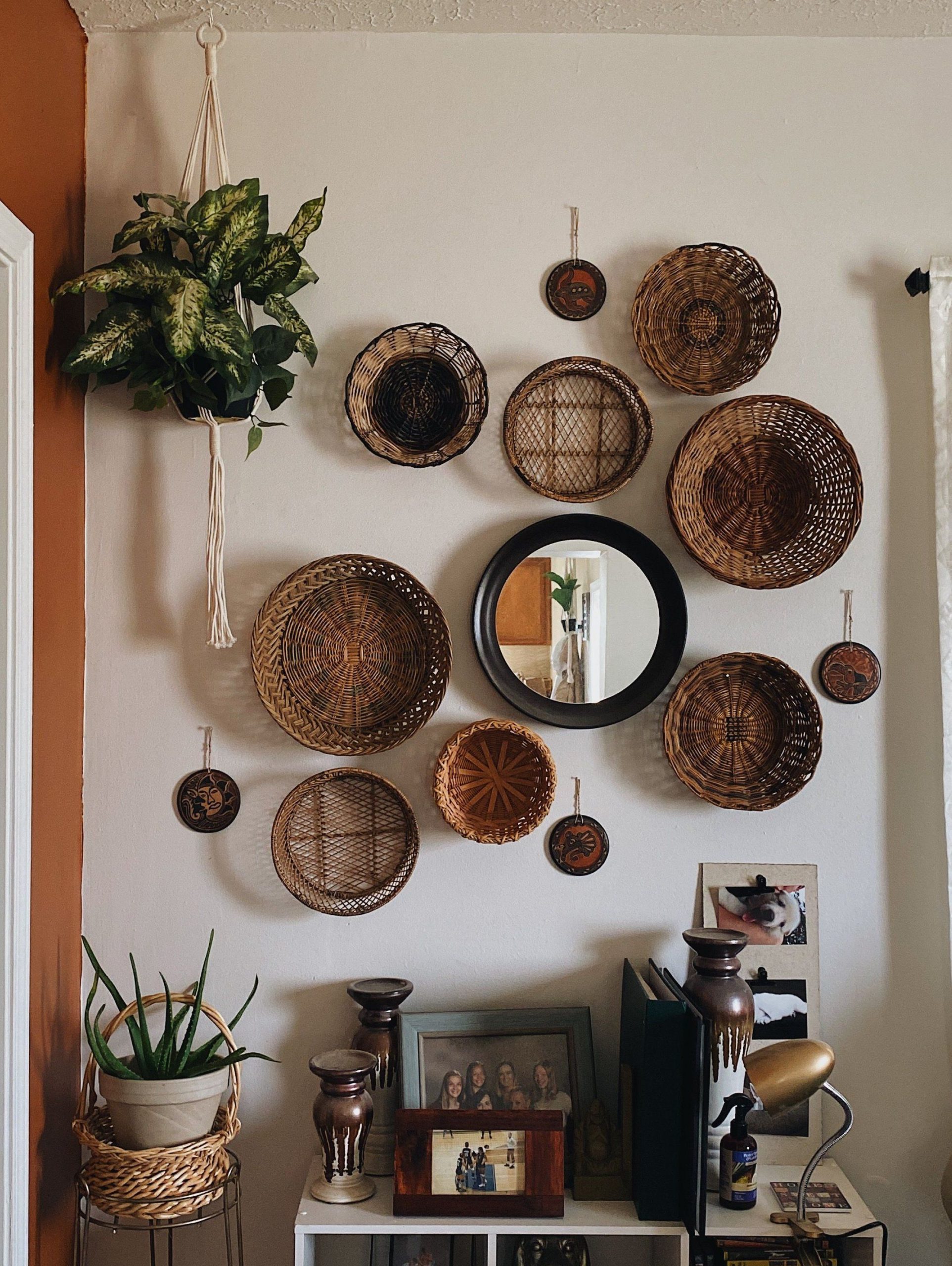 Wicker furniture has a decorative function, then it is catchy to use as a wicker ornament. Hang some interesting wicker furniture ideas on your ceiling or hang some wicker ornaments on the wall can be a nice arrangement to display artistic accents. The wicker ornaments are available in various colors and motifs. The wicker cavities influence the ornaments to look like and create an eccentric view. This hole makes it easy to hang it or tie a rope on it.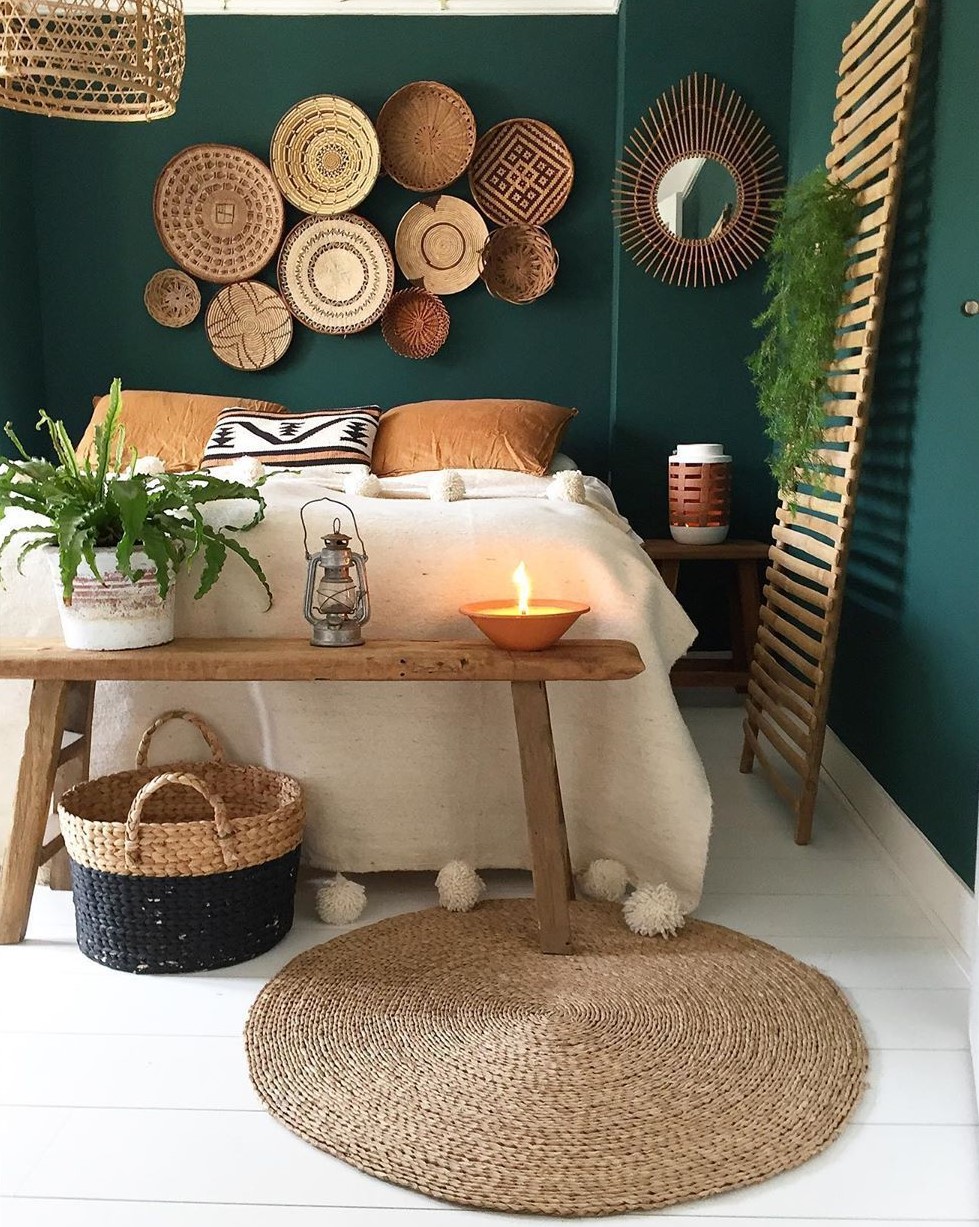 For bedroom interior, every spot is potentially to be a focal point. A nice decoration brings a punchy look to the eyes. Especially for your floor decoration, it needs a rug to stick out interesting patterns and comfortable texture on your feet. Installing a wicker rug emerges a bohemian accent and an energic spirit of nature.
Bathroom
Hearing the sound of water drops and feel it runs down your skin is relaxing your body. In a home design, a bathroom should be comfortable to help you calm your mind when taking a bath. Hen, a nice decoration for the bathroom interior is important.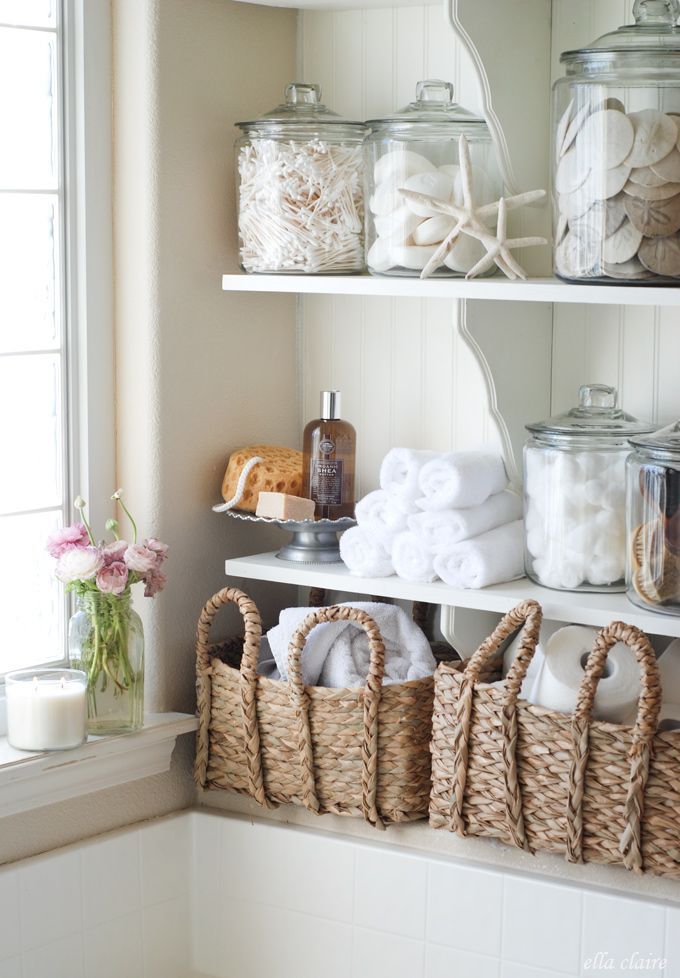 You need tissue storage to save your tissue stocks in your bathroom. Wicker storage makes it looks neat and aesthetic. It is eccentric wicker storage to emerge a natural accent in your bathroom interior.
Storage for Your Toiletry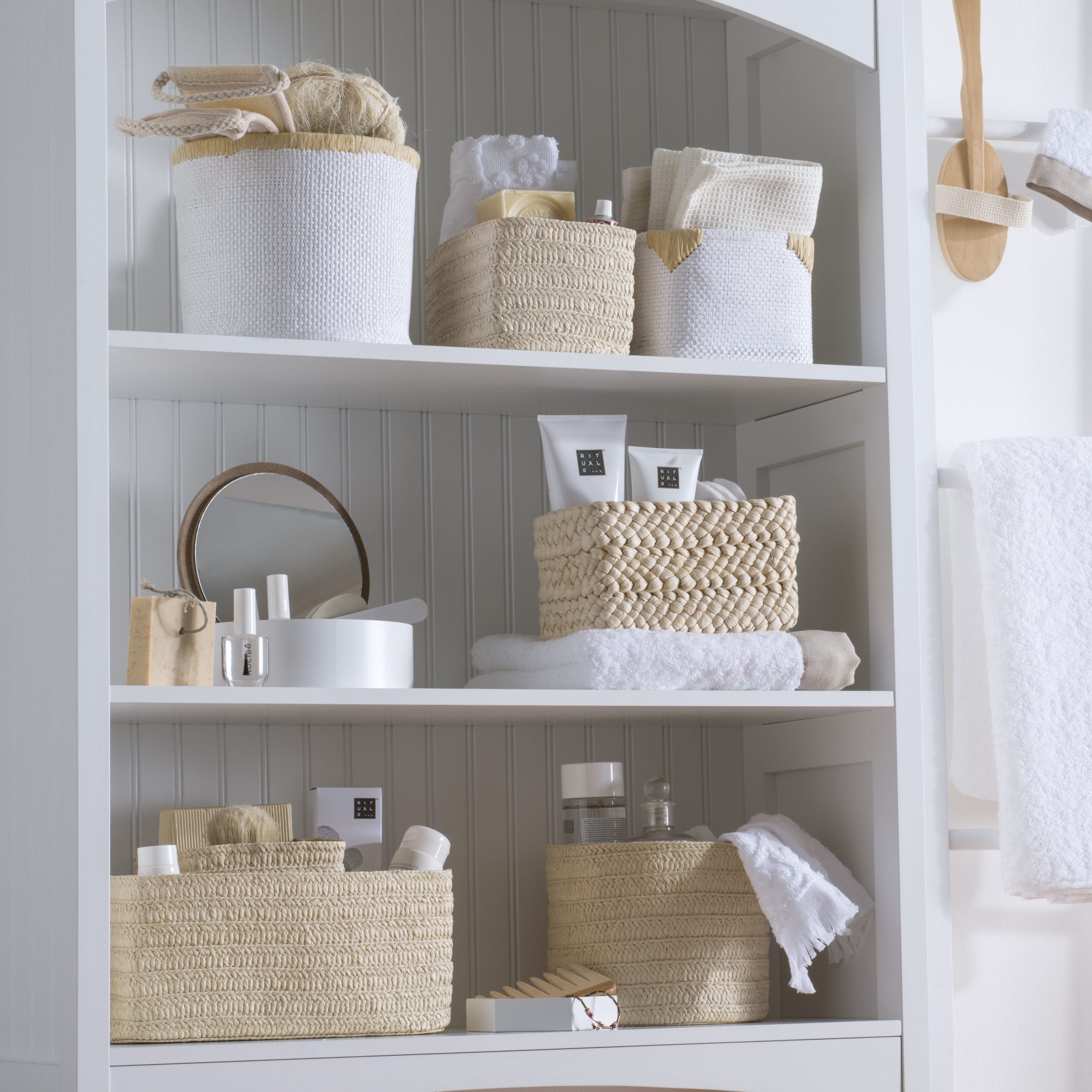 Arranging your toiletry in a bathroom requires a container to make it looks neat. A wicker container for your toiletry creates an interesting accent as it has a neutral color and a unique shape. This container is available in various sizes to adjust the number of toiletries you want to put in the bathroom.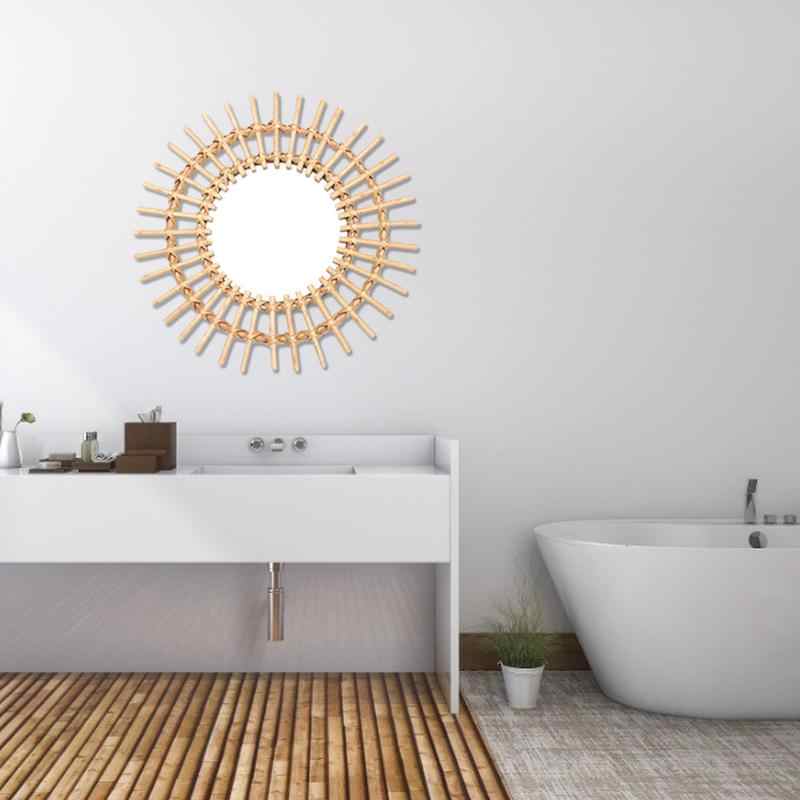 Besides, wicker furniture is nice to put in a bathroom as an aesthetic ornament. This furniture has an attractive shape you can choose from. There are many ornaments from wicker material to display on your bathroom wall. An ethnic motif and a traditional motif give a strange look in your bathroom.
Kitchen
Preparing the meal in the kitchen is an important activity that people usually do every day. Sometimes people need to design their kitchen into an attractive design in case they want an inspiring atmosphere when cooking the meal. Start it by installing some wicker accents in the kitchen that can boost your spirit to cook. There are some ideas for wicker furniture for your kitchen: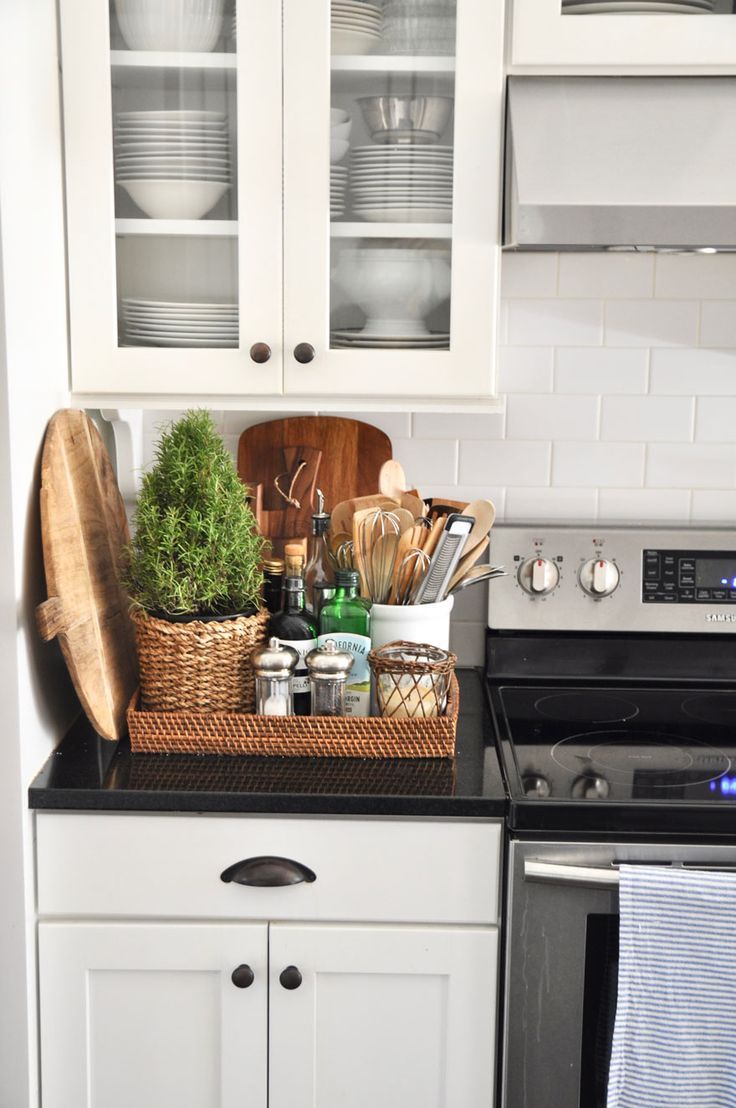 If you like to cook many kinds of food, maybe you have myriad appliances in your kitchen. Nowadays, there are many containers to put your appliances in. An iron basket, wooden basket, and wicker basket. A wicker basket for your kitchen appliances makes it easy to take your appliances, especially the small ones, like a spoon, fork, knife, spices, and many more.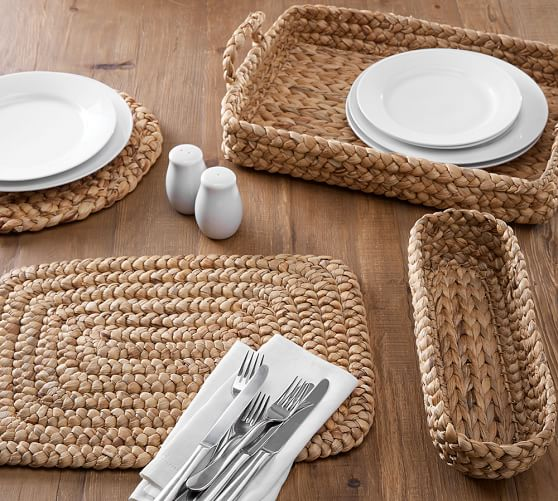 After cooking a meal, you should serve it on the dining table. To make your dining table looks attractive, you can use wicker furniture for your beautiful serveware. Besides, this kind of furniture is attractive to create a traditional look.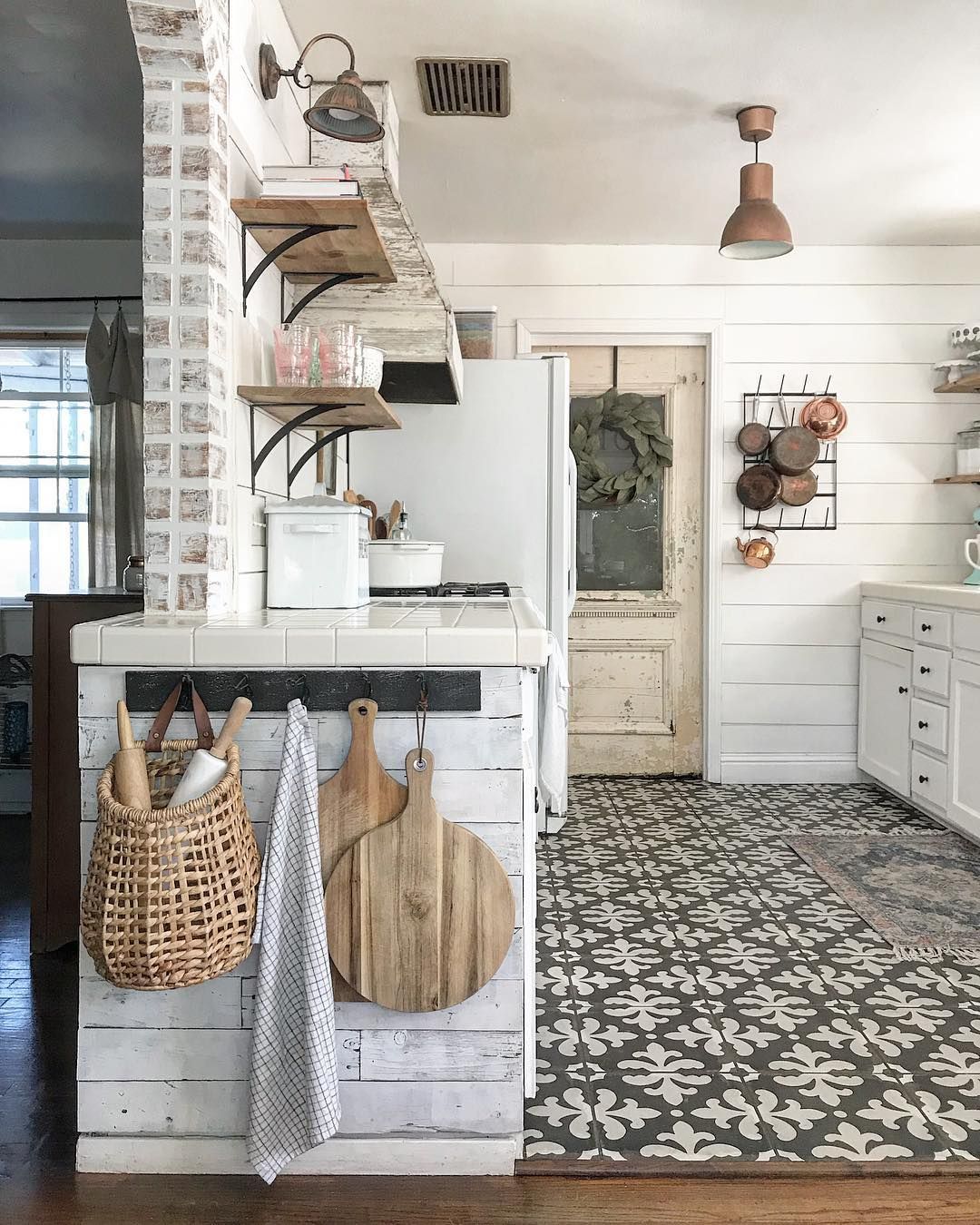 Nowadays, a wicker basket has myriad functions. Some things use a wicker basket to create an interesting look and functional decoration. Hang basket for plants, appliances, and clothes that are made of wicker is catchy to have for home interior. You can hang your favorite appliances to take them easily when you need them.
Living Room
The living room has a function to provide a comfortable room when having some talks. It is necessary to design it beautifully when enjoying your time. We have listed some wicker furniture to make your living room looks more interesting:
A table is a common piece of furniture in a living room. This furniture is best to pair with a compatible decoration like the bohemian style. Even this coffee table has a small size and an attractive look. This wicker coffee table is compatible with black iron feet, it creates an elegant decoration.
Wicker Sack for Ornamental Plant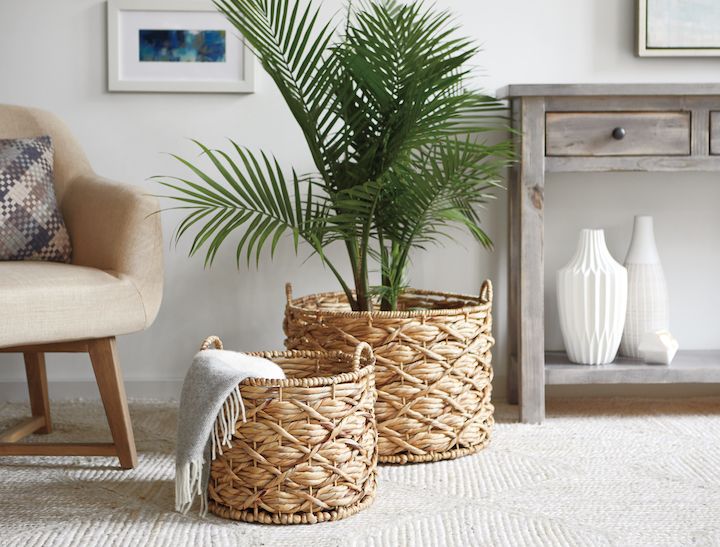 In a home interior design, the existence of an ornamental plant is beneficial to create a natural accent. Usually, this plant is a foliage plant that has various appearances. Since an ornamental plant has a decorative function, it can be more attractive by using interesting vases. Wicker sack for your ornamental plant transforms the look of your living room. It creates an eccentric accent and lets fresh air get into the soil through its cavities.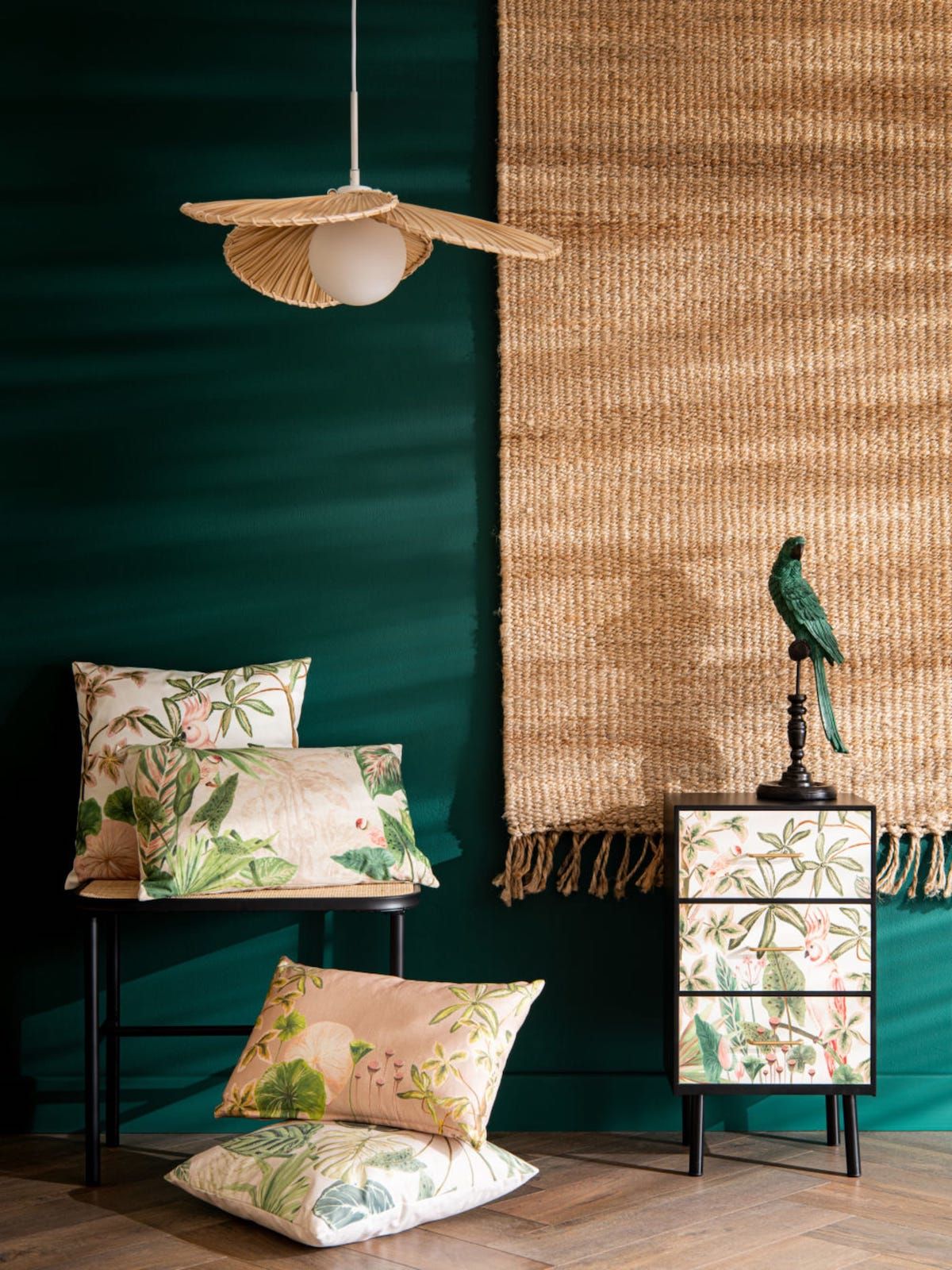 A lampshade can create an eccentric accent for your living room. There are many lampshade ideas to try for your decoration. This decoration arouses a bohemian accent on your lamp. It looks interesting when the light spreads out from the cavities in your lampshade. This lampshade is compatible with vintage style.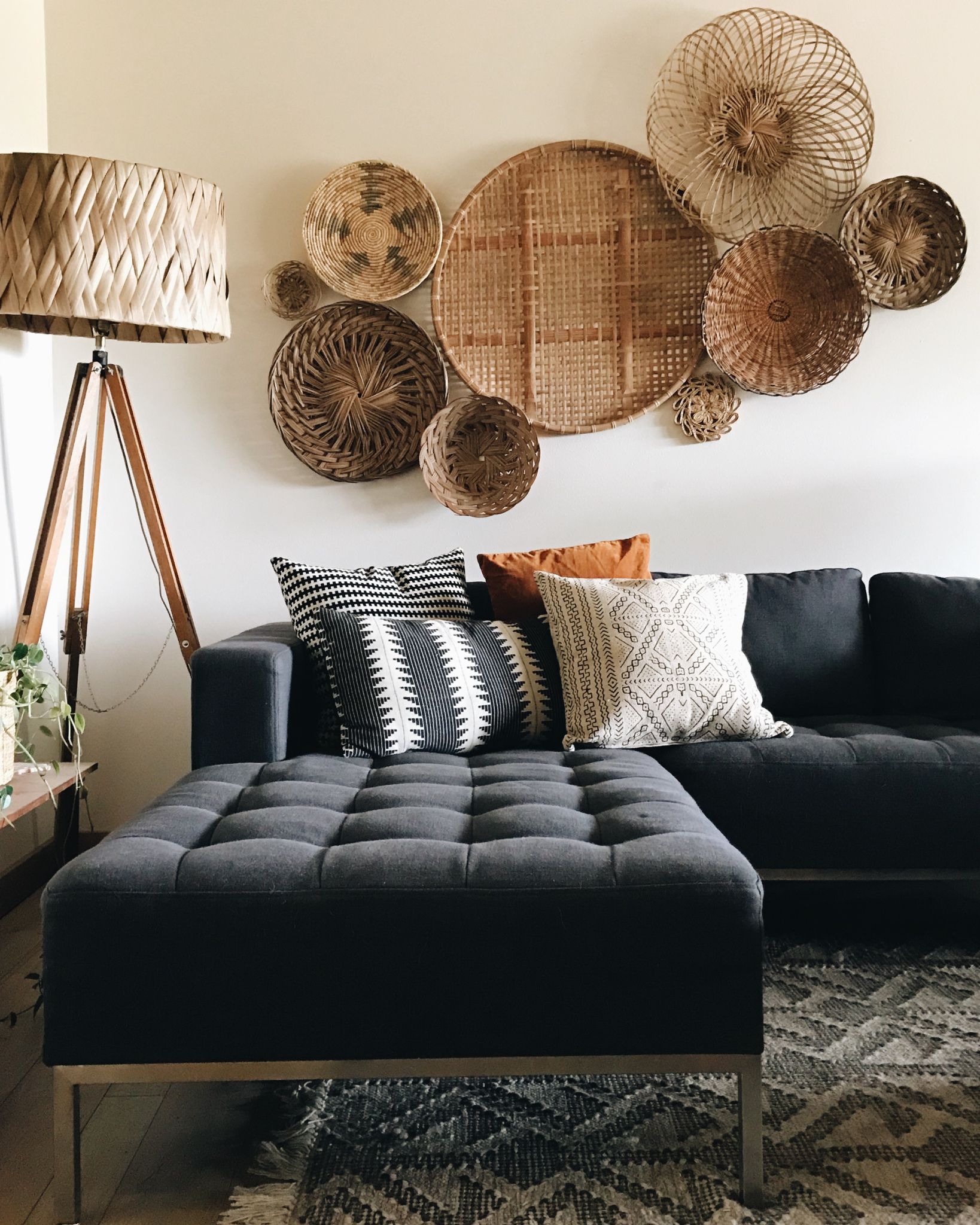 We have discussed wicker furniture as an ornament. For your living room interior, you can display some ornaments or wall art to create a unique look in your living room. Also, there are many decorations you can choose to transform the living room decoration into an aesthetic one.
Conclusion
That is our discussion about Wicker Furniture Ideas for an Aesthetic Decoration in Your Home. There are many ideas of home decorations to choose from. A variety of interesting furniture gives you attractive choices to invigorate your room interior. Besides, wicker furniture is an attractive piece of furniture to pick up the spirit of nature and bohemian accent. If you want to use this furniture for your home interior, we hope you can find an inspiring idea that we have mentioned above. Happy decorating!