Druhomes.com – Decorating a room is essential to create a beautiful interior. There are many choices for your home interior like aesthetic photographs, artistic statues, elegant furniture, and beautiful ornamental plants. These things can transform a plain and monotonous room into an ornate room. If you want to create a simple decoration, you can use one of them to modify your interior. Having an ornamental plant is the simplest way and a neutral choice because it adjusts any room decoration. You can use aesthetic ornamental plants to decorate your windowsill, coffee table, shelves, and so on. Create your expression and character in a decoration using aesthetic and beautiful ornamental plants.
Moreover, you will get a fresh atmosphere in your room since it produces oxygen by the photosynthesis process. For your decoration, it gives a natural impression wherever you put it in your room. Some spots in the room for your plant are in the corner of the room, hang them on the ceiling, put them on a shelf, put them on the table, or put it on your windowsill. Windowsill is the effective and efficient spot to put your ornamental plant. It provides enough light and a fresh breeze into your room. This spot is also beneficial for your home decor and your ornamental plant. Here, some aesthetic ornamental plants you can put on a windowsill.
Orchid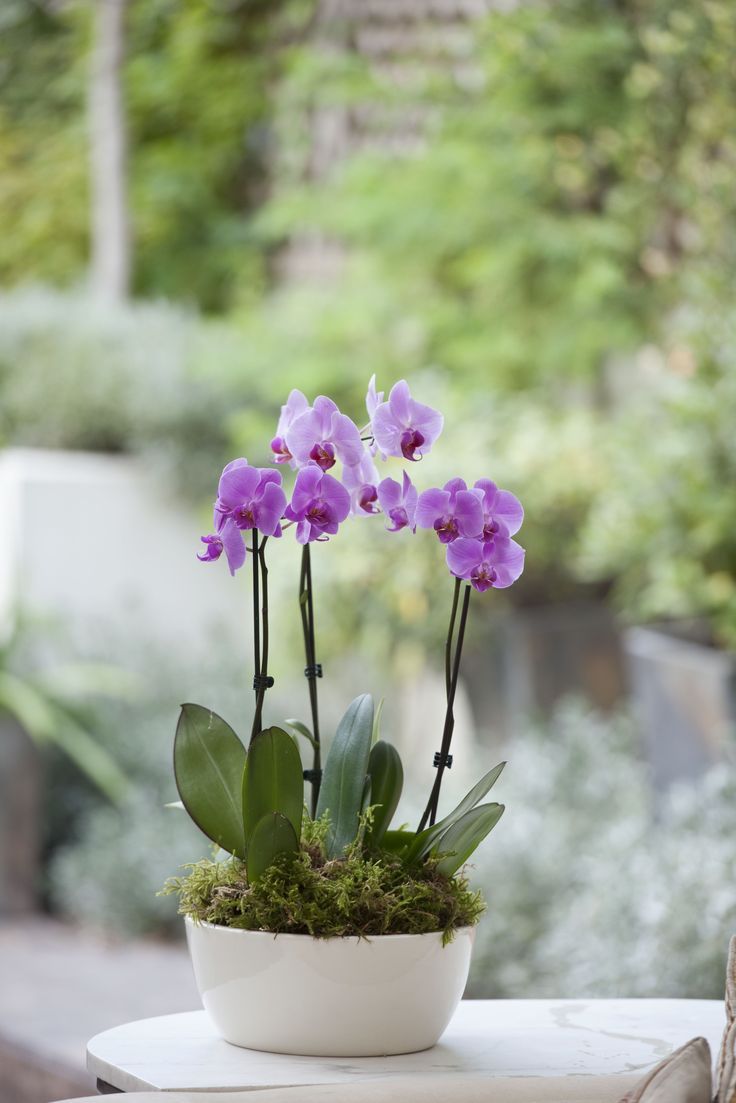 The orchid is a universal ornamental plant that exists in most regions on earth. You can find this plant in every country in different species. There are more than 20.000 species of Orchid plants on earth. Even though it has thousands of species, but most of them are well to thrive outdoors. Some of the Orchids to thrive indoors are Dendrobium, Cattleya, and Phalaenopsis. The common characteristic we can see is its three petals and three sepals. This plant grows well in coconut fiber and most Orchids will die if it grows in soil.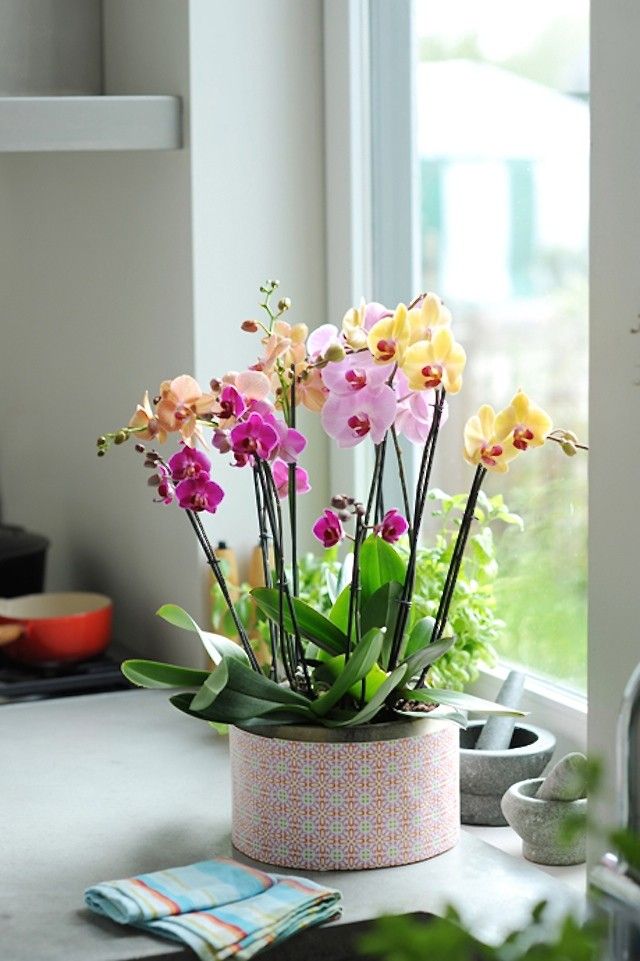 As an ornamental plant, Orchid modifies the interior so well. It creates good humidity in your room. Putting it on your windowsill makes this plant looks more fabulous. The sunlight will show the true colors of your Orchids to freshen the look of your window. If you prefer to put it on your windowsill in the kitchen, it gives your more vibes to cook the meal in a good mood. The natural scent of this plant is beneficial to absorb the smell.
Cape Primrose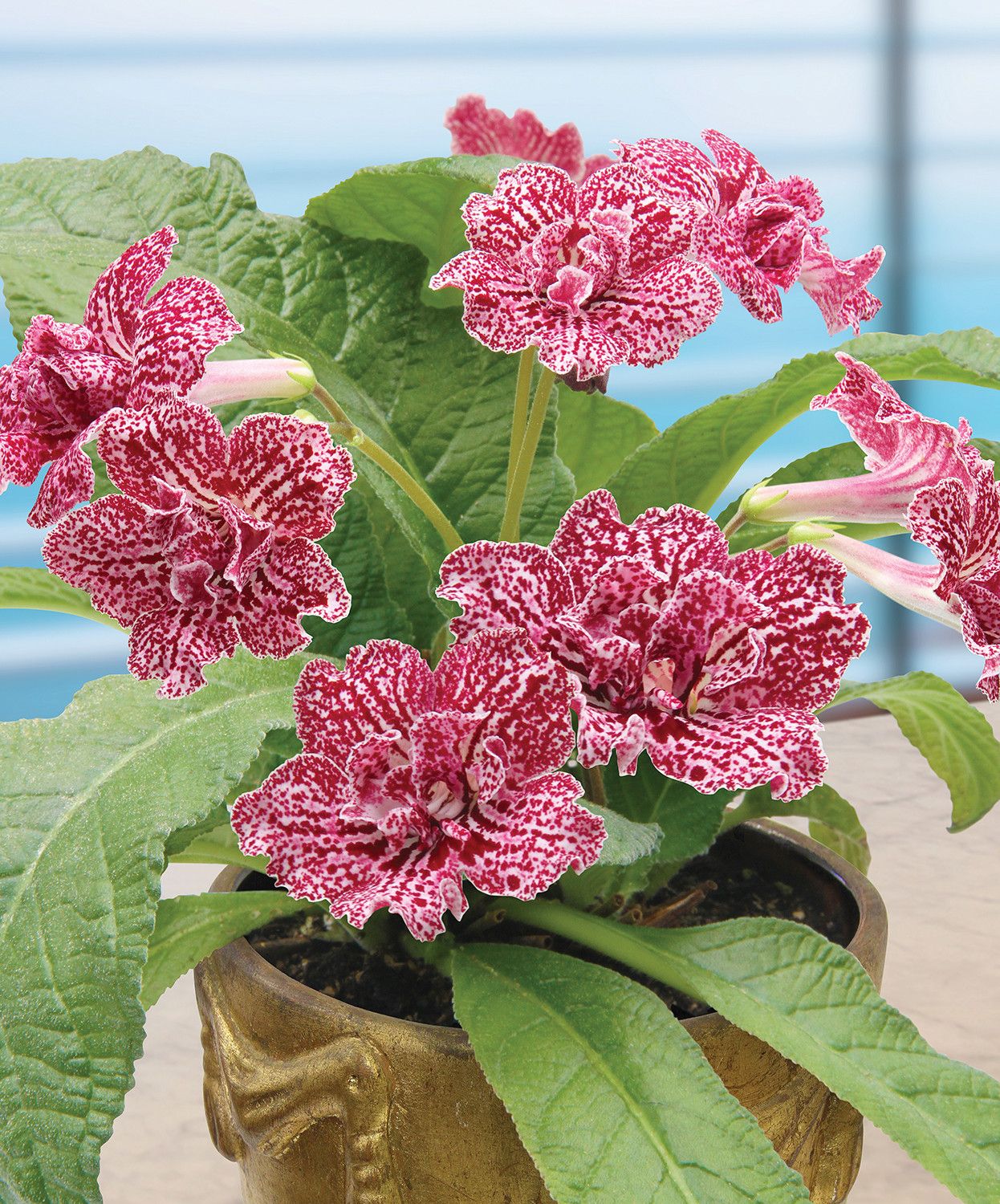 Streptocarpus or Cape Primrose is a beautiful colorful flower and native from Africa and Madagascar. This ornamental plant is showy with a rosette velvety and has strap-shaped leaves. Some kinds of this plant are Blue Ice, Harlequin Blue, Falling Stars, and Saxon. It also has various colors like purple, white, violet, and pink.
This beautiful plant brightens up your windowsill with its colorful flowers. Your windowsill provides a bright indirect light to retain its flowers and dark green leaves. Having this plant on your windowsill can boost your mood and refreshes your mind.
Hibiscus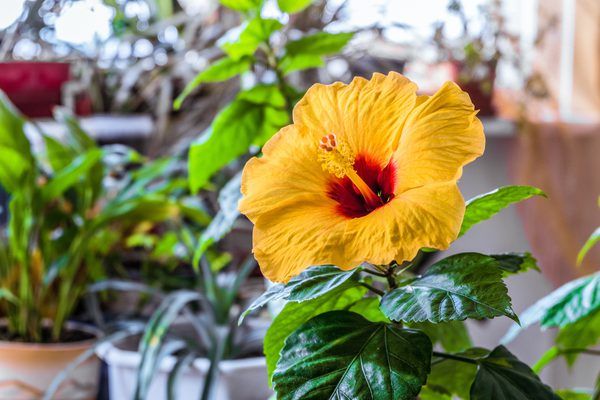 Hibiscus is an ornamental plant that can be bushy if you plant it outdoors in the yard. This ornamental plant has various species in almost all regions in the world, as its native to tropical and subtropical regions. Hence, this plant tolerates any climate, but not at a sudden climate change.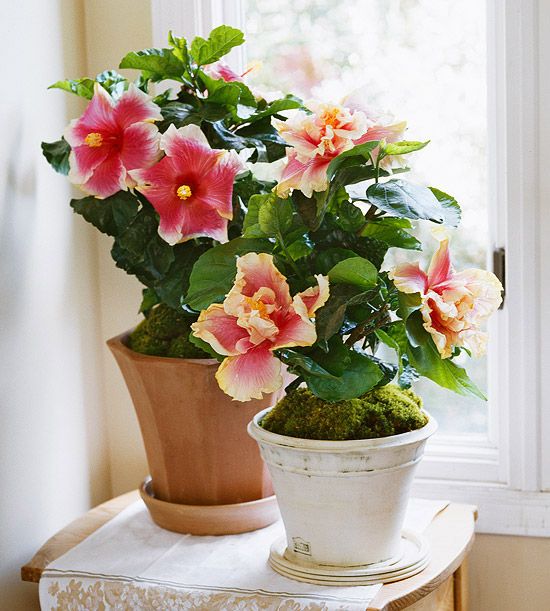 Growing this plant near your window will make it gets enough sunlight. It needs a sunny window in well-drained soil. Moreover, it will be easier to bloom when you prune its branches. This plant is beneficial to decorate your window into a natural landscape. Its color of flowers may adjust your decoration such as the Rose-of-Sharon species.
Christmas Cactus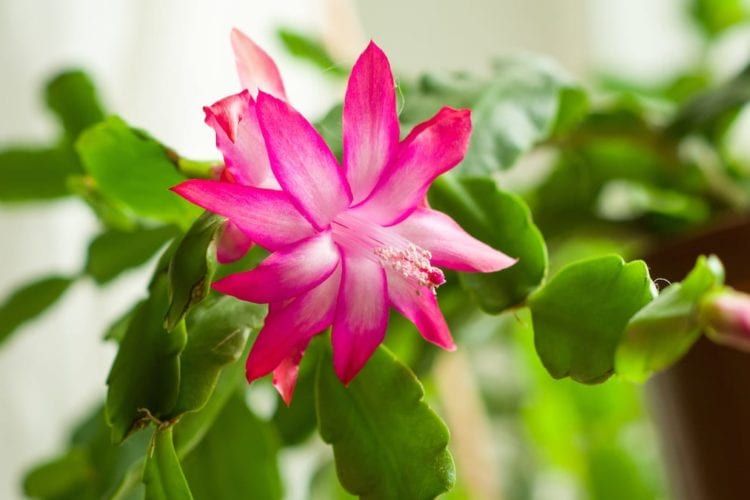 If you ever see this plant on your kitchen window, it can't be mistaken that its name is Christmas Cactus. It is a granny plant that is usually put on a windowsill in a kitchen or dining room. As its name, most Christmas Cactus bloom in December. It grows in moist soil but not sitting in water, because it may cause its roots to start to rot.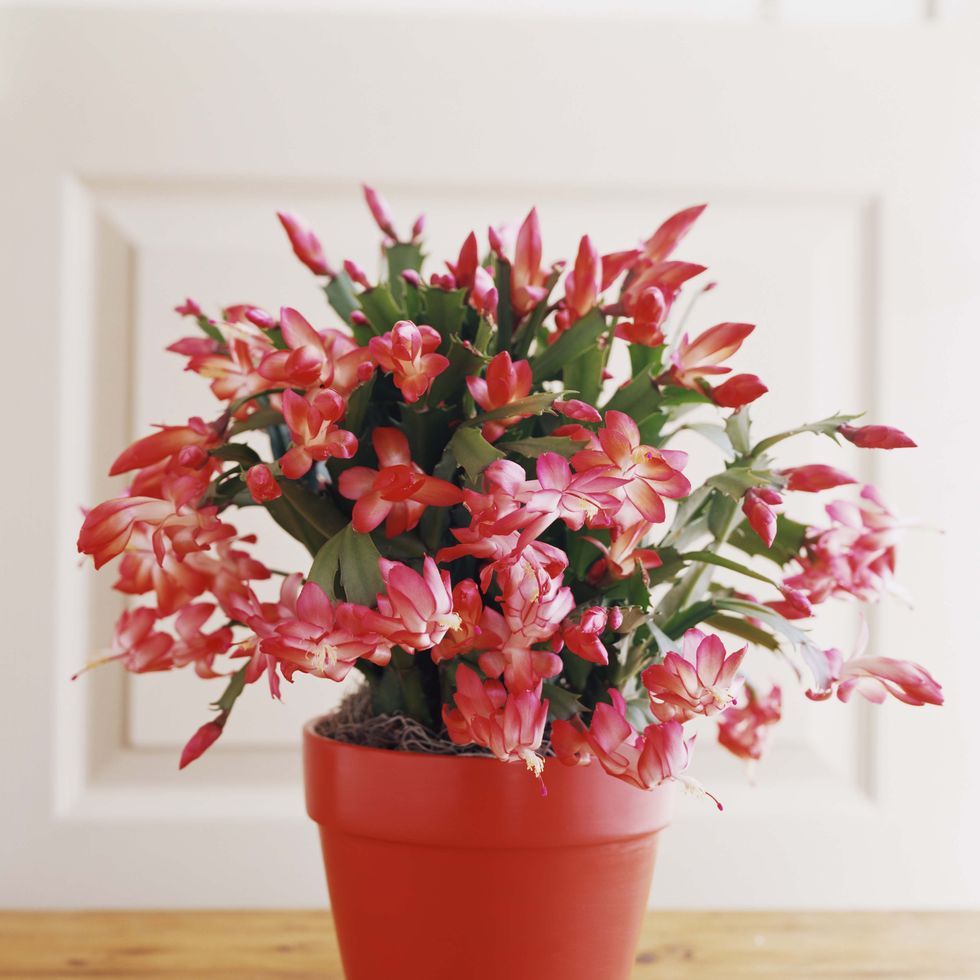 The roundish stems and small neon pink flowers are a catchy combination to make this plant decorate your windowsill. As an ornamental plant, this plant adjusts the windowsill that provides full direct sunlight. This plant likes exposure to sunlight but needs to charge its energy to bloom in a dark place. Therefore, you can give it a break by putting Christmas Cactus during the fall night after giving enough sunlight in summer and spring.
Poinsettia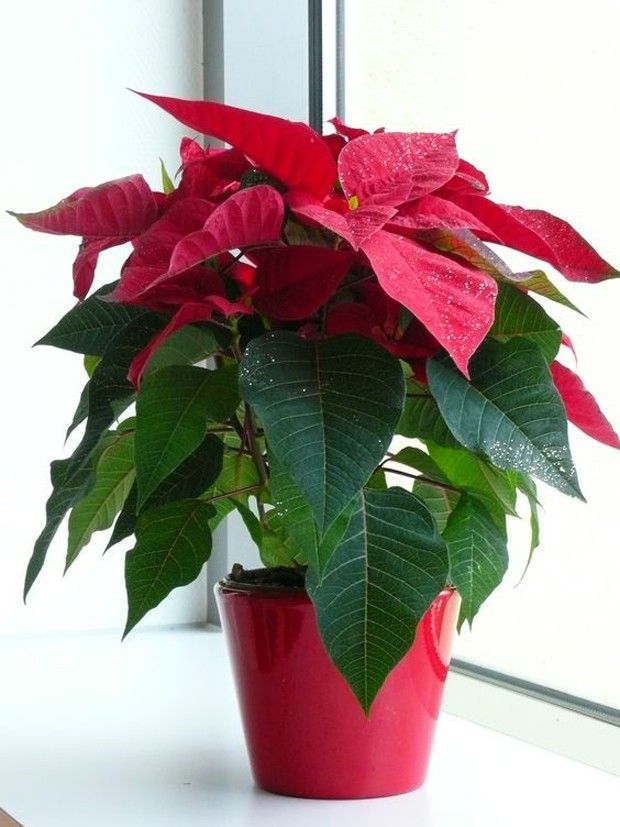 Poinsettia or Kastuba is a catchy ornamental plant that has beautiful bright colors. At a glance, you may see the colorful parts of this plant and assume that it is flowers. The real flower is in the center of the red leaves.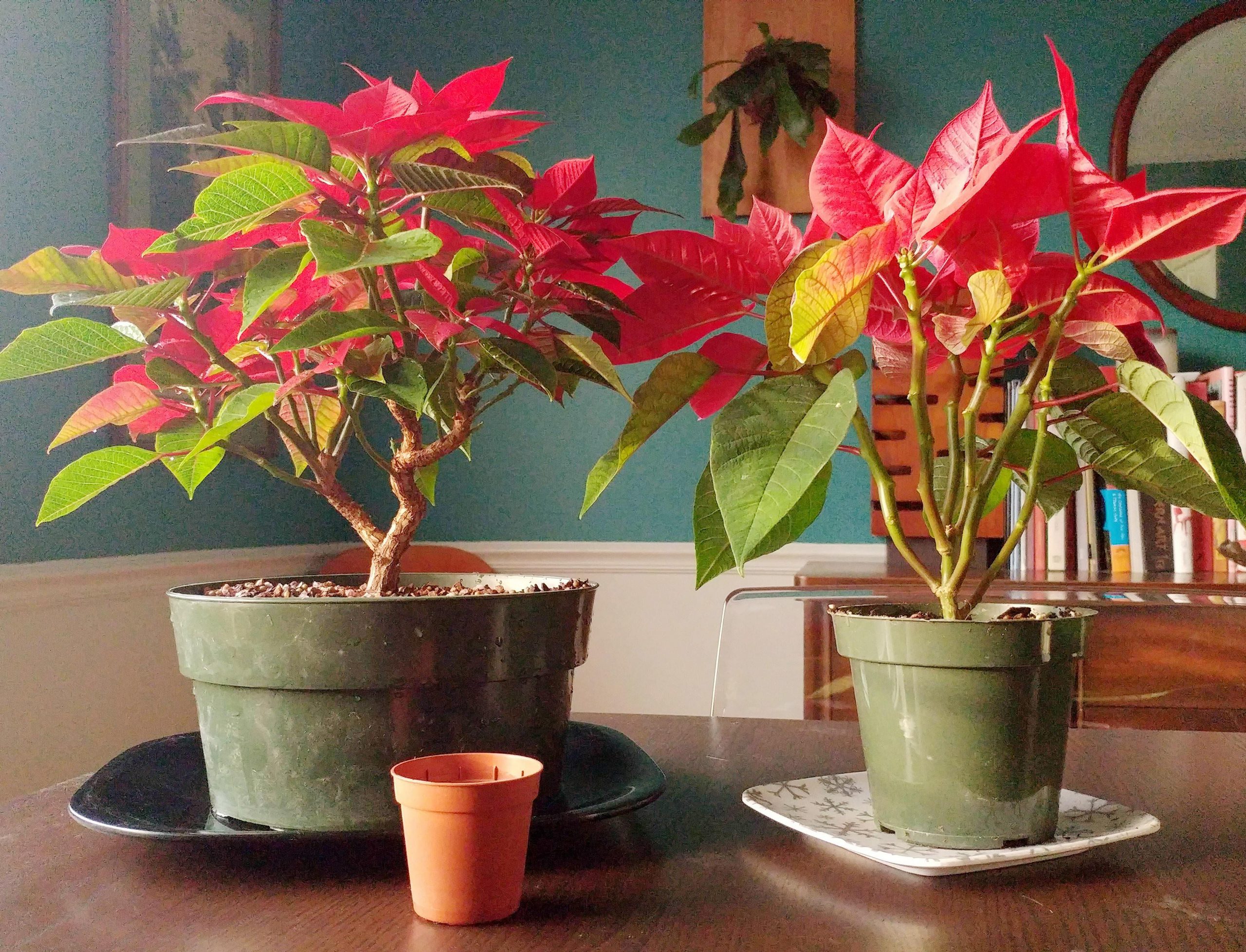 Its red leaves are compatible to complete a Christmas decoration, especially for your windowsill decoration. The colorful leaves are in the shades of red, white, light green, and pink. Hence, each color represents a particular moment when you put this plant to complement the decoration. Besides, this plant is an excellent choice for windowsill decoration on Easter Day.
Saint Paulia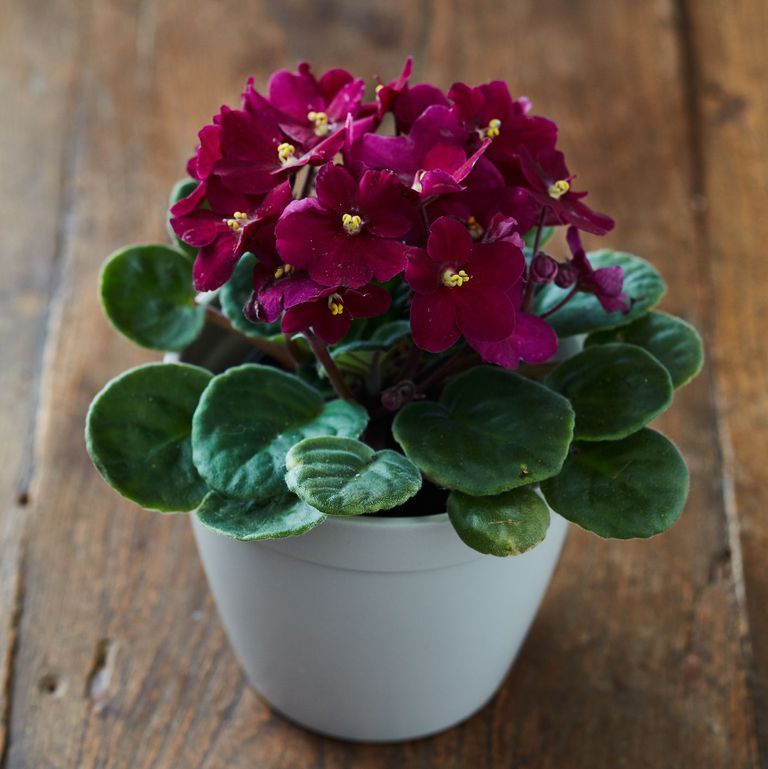 Saint Paulia includes in the gesneriad family plant. It is a native plant from Eastern Africa, Kenya, and Tanzania. This plant is unique because you can propagate it by the young leaf. As an aesthetic ornamental plant that likes high humidity, this plant thrives well in 70-80°F. Its leaves will scorch on a hot day because it can't tolerate a high temperature.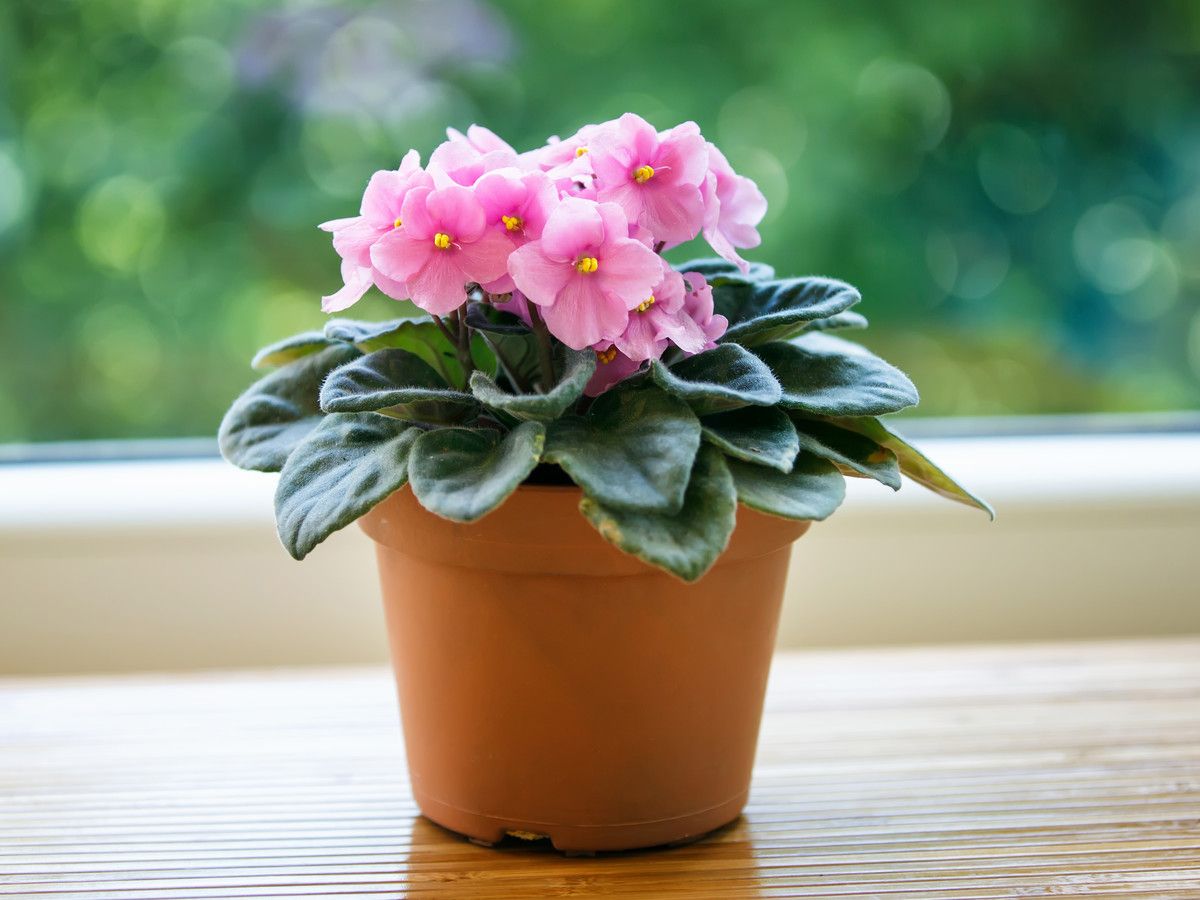 There are twenty species to grow as an ornamental plant. Saint Paulia Ionantha is the most popular species to thrive indoors. Since it lives in a warm place, it is beneficial to put it on your windowsill as a decoration and to provide a healthy environment for your plant. The bright light is good for Saint Paulia, but not exposure to sunlight.
Daisy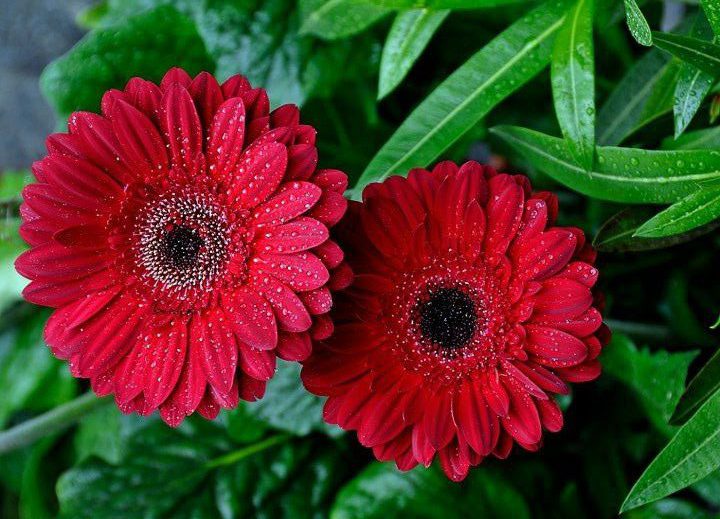 Daisy offers you a variety of attractive colors and shapes. Its origin is tropical regions in South America, Asia, and Africa. Daisy has interesting petals for each type. Gerbera daisy or African Daisy is one of the Daisy types to thrive indoors and outdoors. This plant is perfect to grow outdoor, near your window, or beneath your window.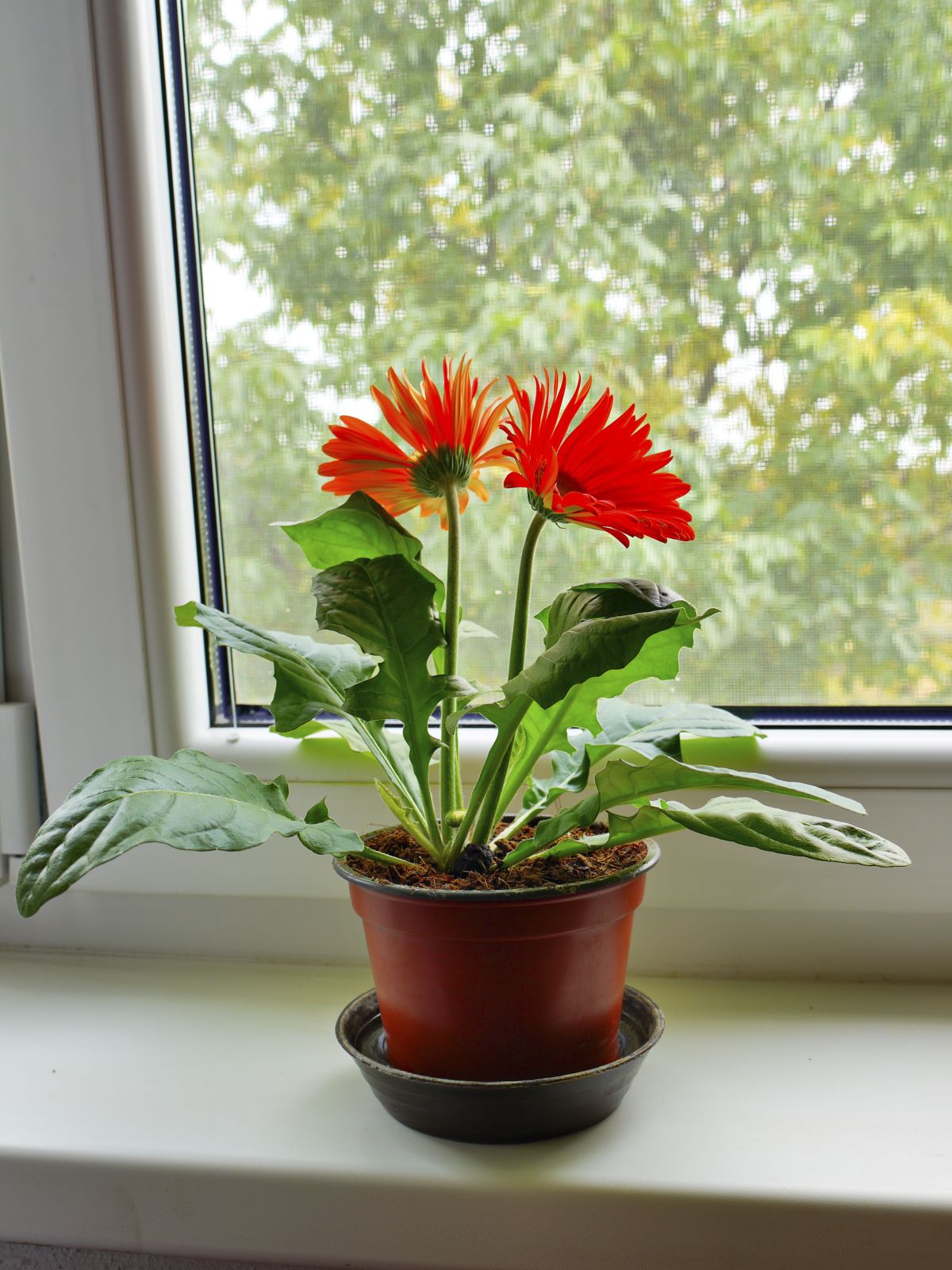 Gloriosa Daisy has a bright orange color that a vigorous nuance to symbolize glory. As a cheerful flower, Daisy brings positive vibes to your windowsill. It reflects the sunlight by its natural color of the petals. This plant will retain fresh even though you cut the stems and put them on a vase with adequate water. Therefore, this way is effective and efficient if you only want to make a fresh decoration rather than thrive them in soil.
Philodendron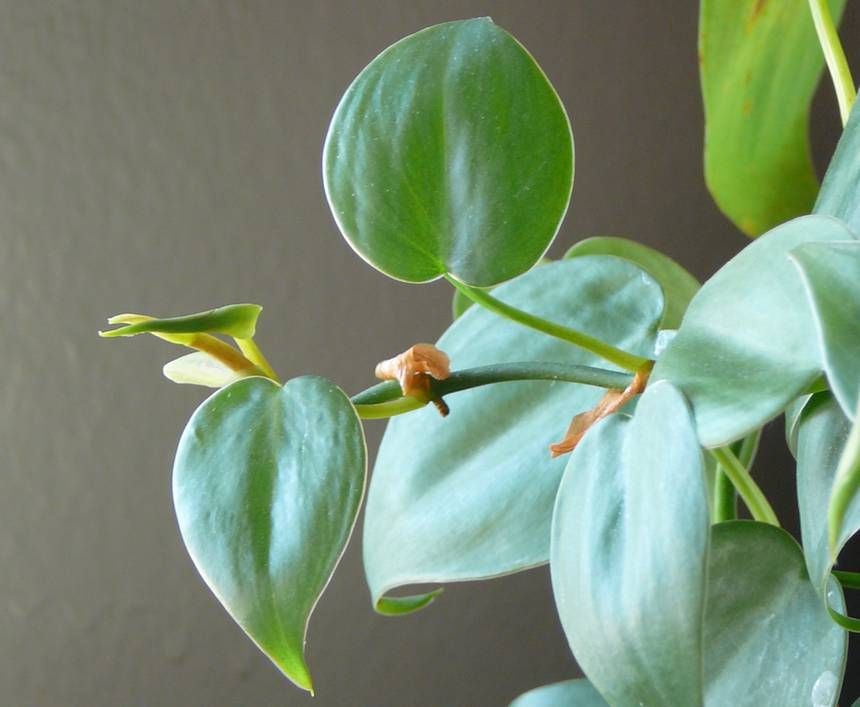 Philodendron is an exotic plant to decorate your windowsill. If you take a look at Philodendron, some types of vine Philodendron, such as Philodendron Mican, are look like Pothos. You should know that Pothos is smaller than Philodendron. Both plants are similar in vine types.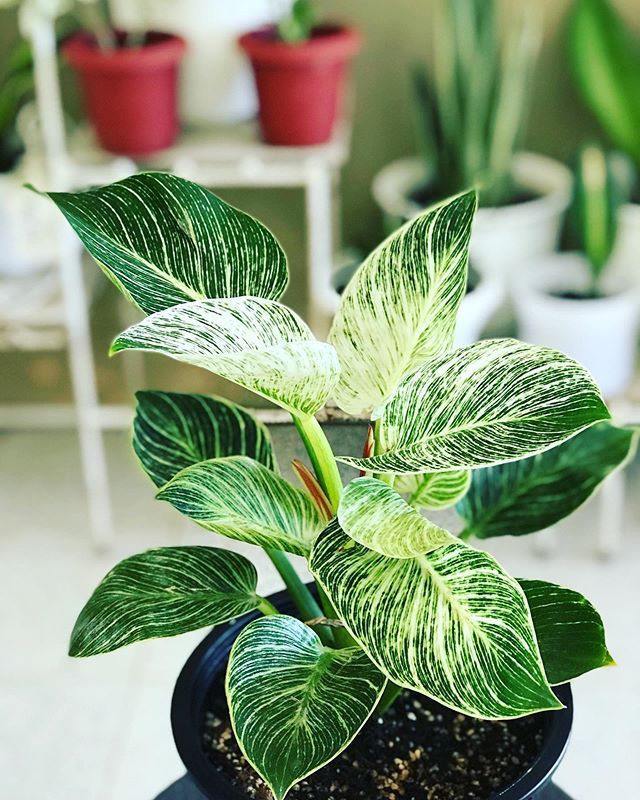 Even though it has a variety of evergreen plants, some types are welcoming you to thrive on your windowsill. Philodendron Brandtianium, Philodendron Birkin, Philodendron Hastatum, Philodendron Pink Princess are the right types to put on your windowsill.
Oxalis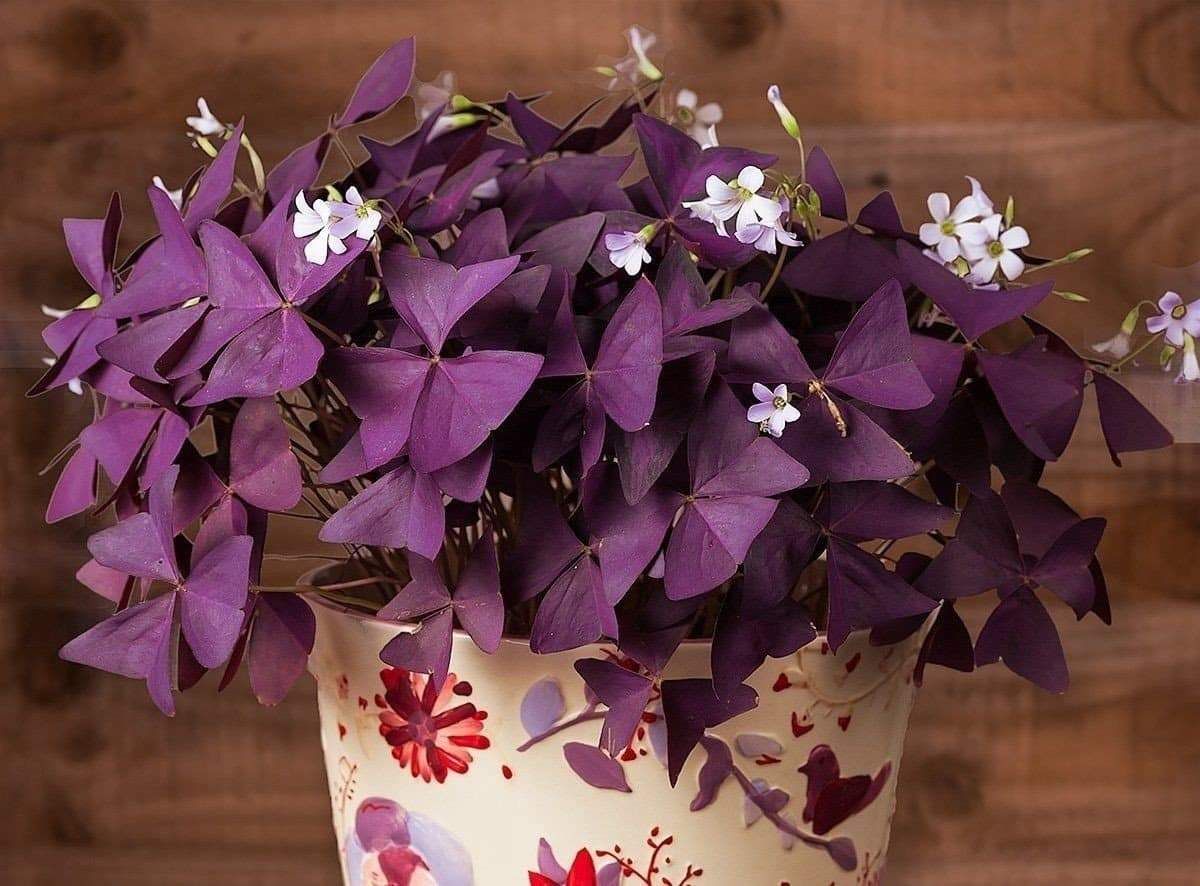 Oxalis is an ornamental plant from the Oxalidaceae genus. It consists of at least 800 species on earth, especially in Brazil, South Asia, and South America. Oxalis Triangularis is an aesthetic Oxalis plant in the geometric shape of triangle leaves. This plant is also known as False Shamrocks.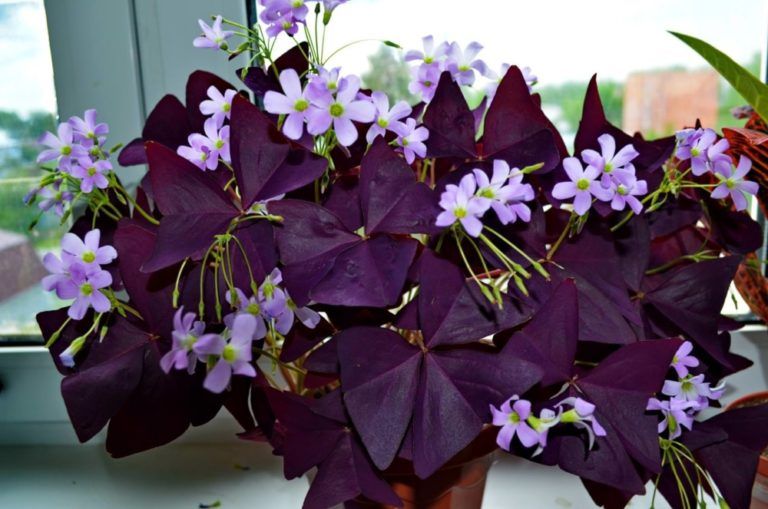 Oxalis Triangularis has unique shapes and the strong purplish colors of its foliages will modify your windowsill. This ornamental plant likes to grow in bright indirect sunlight, then your windowsill is a good place for it. It has small white flowers that complement the exotic purple foliages. Moreover, the triangle leaves will make your windowsill looks elegant.
Cyclamen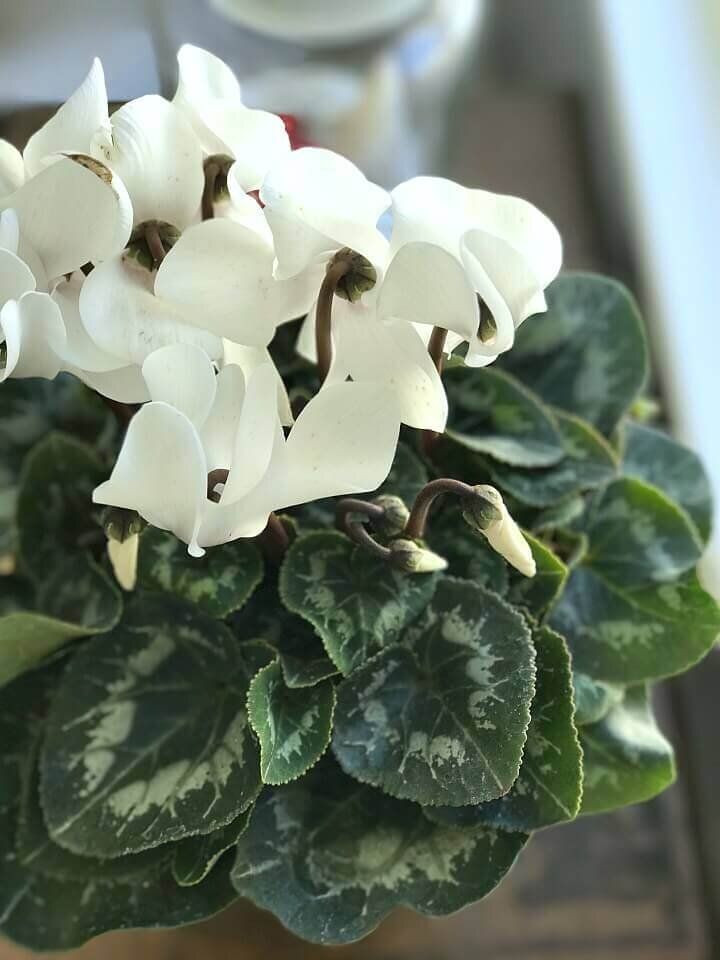 Cyclamen is an enchanting ornamental plant from the Mediterranean. It is an endless beautiful plant that lives at an average temperature of around 10-26°C. Cyclamen will do just fine as an indoor ornamental plant because it blooms even in the low-light room. As long as this plant gets adequate water, fertilizer, well-drained soil, it will be fine.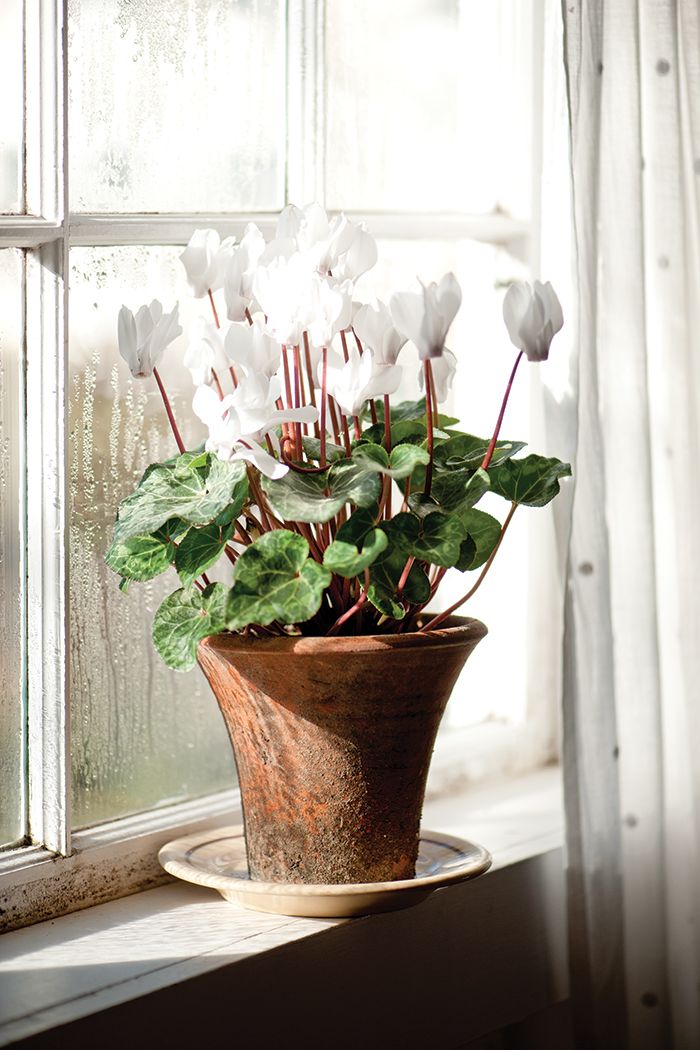 This plant likes to stay in a bright place but has indirect sunlight. The windowsill is a compatible place to grow this plant. You will see the white petal from the flowers give a clean impression on your room. Moreover, this plant can absorb air pollutions in your home.
That is our discussion about Aesthetic Ornamental Plants to Decorate Your Windowsill. Windowsill is the bottom part of a window that you can use as a shelf for ornamental plants. It is the right spot to thrive your plant because it brings sunlight gets into your room and indirectly touches the plant. Some ornamental plants are interesting to create an outdoorsy look through the window. We hope these inspiring ornamental plants are beneficial for you to start growing them indoors. Happy gardening and decorating!