Druhomes.com – A bedroom becomes one of the attractive rooms in a house to pay attention to. It is an essential room to sleep and take a rest. Attaching interesting designs for your bedroom is beneficial to create a fascinating decoration. Many room designers use an ornamental plant to freshen the atmosphere in a room. An ornamental plant is an attractive element to decorate your bedroom. There are a bunch of ornamental plants to thrive indoors and modify your bedroom to get a natural nuance. Orchid will be a nice plant to thrive in your bedroom. For that in this article we will discuss Orchid Plant Decoration Ideas: Create an Exotic and Aesthetic Bedroom Interior.
By creating the right natural decoration, you can create a beautiful and fresh bedroom interior in a natural concept. Besides, there are various things that you should pay attention to in creating decorations using orchids in your bedroom. These include the types of orchids and the arrangement of orchids for the interior of your bedroom. For that, let's discuss this topic together.
Benefits of Growing Orchids Indoor
Discussing Orchid plants is an interesting topic because it has beautiful three petals and colorful flowers. Hence, it is functional to decorate a room and complement every moment like birthday party, wedding party, dinner time, etc. We have listed other benefits of growing this plant indoors for your bedroom below. Let's discuss!
The first benefit of growing an ornamental plant indoors is feeling happy because the room looks fresher. You will feel happy when seeing your bedroom transform into a beautiful room, even though you are just installing an ornamental plant. Moreover, after doing daily activities, your room decoration will cheer up your mood. Therefore, you will feel better when enjoying your quality time in a bedroom.
In designing an attractive room, you need creativity. Take your bedroom as a medium to bang your ideas. It creates a free design interior that adjusts your taste. By taking advantage of some stuff and your Orchid plant decoration, you can decorate beautifully for every inch in your room.
After applying your creative ideas in a bedroom, it generates a new outlook in your room. It makes your bedroom looks impressive and calming your mind. The natural ambiance from Orchid enlivens a garden-like atmosphere. Besides, it becomes a fresh accent for your bedroom.
Filtering Dust and Pollutants
Here, it is an important benefit of having an Orchid plant decoration in your room. It will filter the dust and toxin pollutants in the air. There is always dust in every room that may irritate your lungs and cause dangerous diseases like carcinogenic substances.
By growing an Orchid inside your room, automatically increases the humidity. When this plant is in the photosynthesis process, it releases moisture into the air. The green leaves from the Orchid plant have a beneficial role to release this substance.
In the photosynthesis process, the plant produces oxygen as the most important substance for humans. Therefore, this plant freshens the moldy air in your bedroom and decreases carbon dioxide. It provides the need for good air circulation by a natural living plant. By having Orchid plant decoration around you, it gives fresh air for your respiration.
Orchid Type Ideas for Your Bedroom Decoration
After discussing the benefits of having Orchid for your bedroom interior, we should see the species of Orchid plant thrive indoors. It is necessary to do because many Orchids can't thrive indoors. Here, some kinds of Orchid plants for your bedroom interior.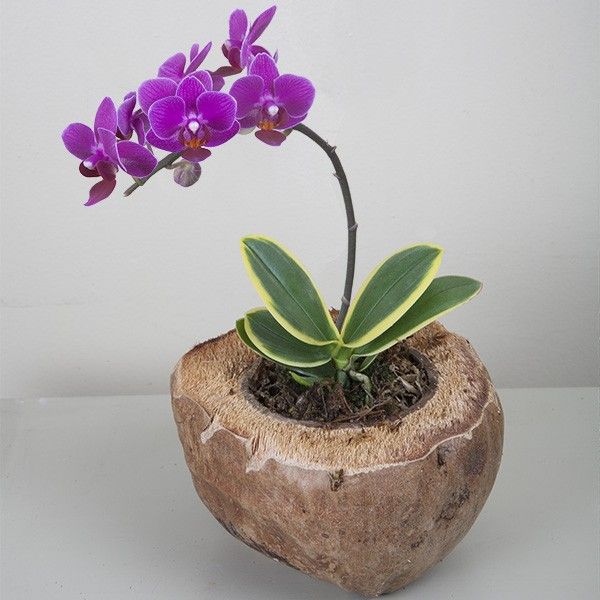 Phalaenopsis Orchid or its familiar name as Moth Orchid is the common species of Orchid that tolerates the indoors atmosphere. It has long leafy stems and flat white flowers on the top of its stems. This species will bloom for at least three months as the longest period in the Orchidaceae genus to bloom. Having this plant in your bedroom will transform the calm atmosphere. It also gives a natural point in your room. Seeing this flower every morning can boost your mood to feel vigorous. Moreover, it adjusts bright indirect light and a warm atmosphere.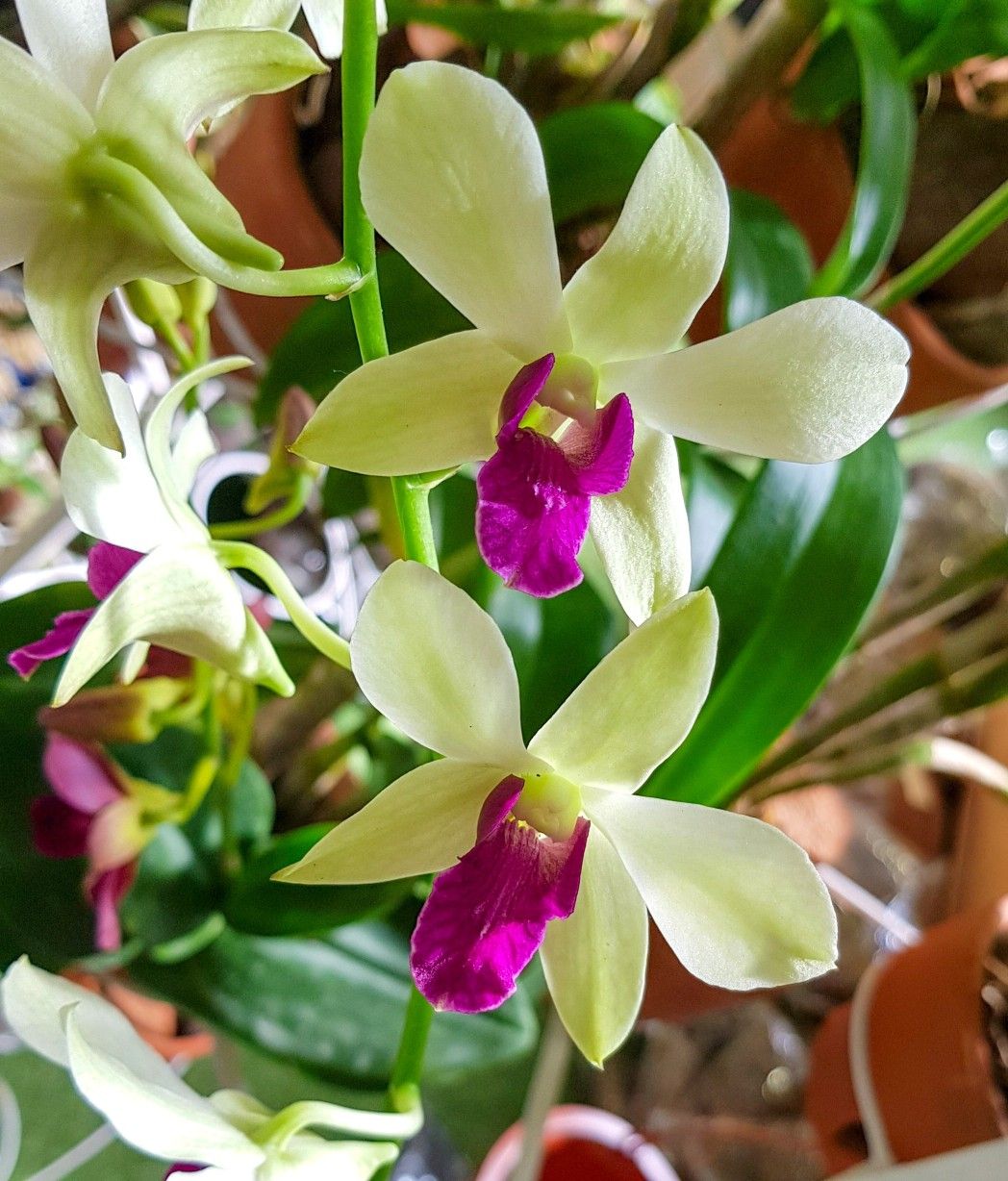 The Dendrobium Orchid plant has beautiful flowers on the top of light green stems. There are white-yellow, magenta-orange, pinkish-blue, and violet. This plant will do well in coconut fiber in enough water after draining soil. The flowering phase of this species is around February to June. The flowers stay for six weeks after the first blooming bud. Early sunlight will treat well for this Orchid to grow. Therefore, you can have this plant in your room to put near the window.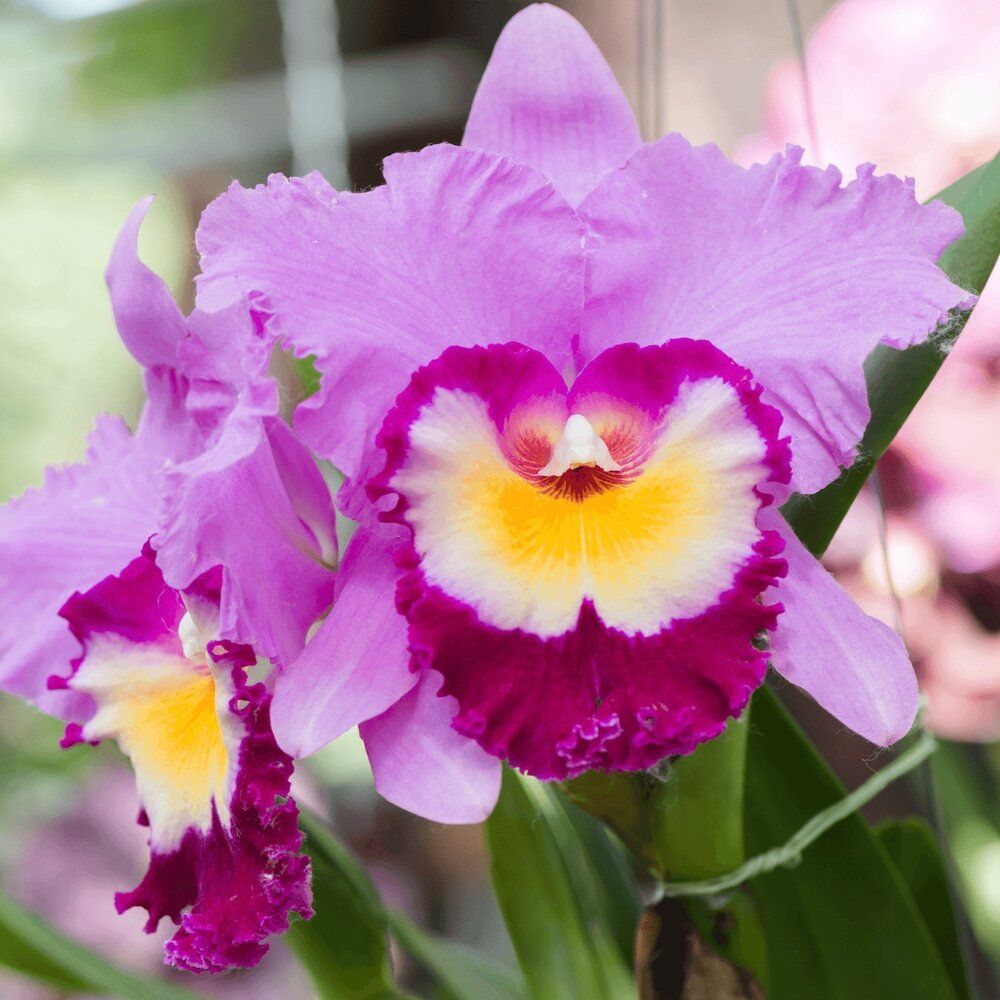 Cattleya Orchid is showy fragrant flowers that have many colors for the petals. Red, pink, orange, purple, blue, and yellow colors are variations of Cattleya Orchid flowers. It will do just fine to thrive Cattleya Orchid indoors, as long as it gets adequate water in medium temperature depends on the climate. As a tropical plant, Cattleya Orchid prefers bright indirect sunlight to get food. The flowering phase of this species is around two to six weeks.
Orchid Arrangement Ideas for Your Bedroom Interior
Sometimes, it is hard to decide the right species of Orchid to be an ornamental plant in a bedroom. No matter what Orchid species you choose to grow indoors, it will be a perfect decoration for your interior. Every Orchid plant has a characteristic and aesthetic appearance as an ornamental plant. It depends on your arrangement to put in your bedroom. Don't worry, we have some recommendations for your Orchid arrangement in the bedroom. Let us discuss it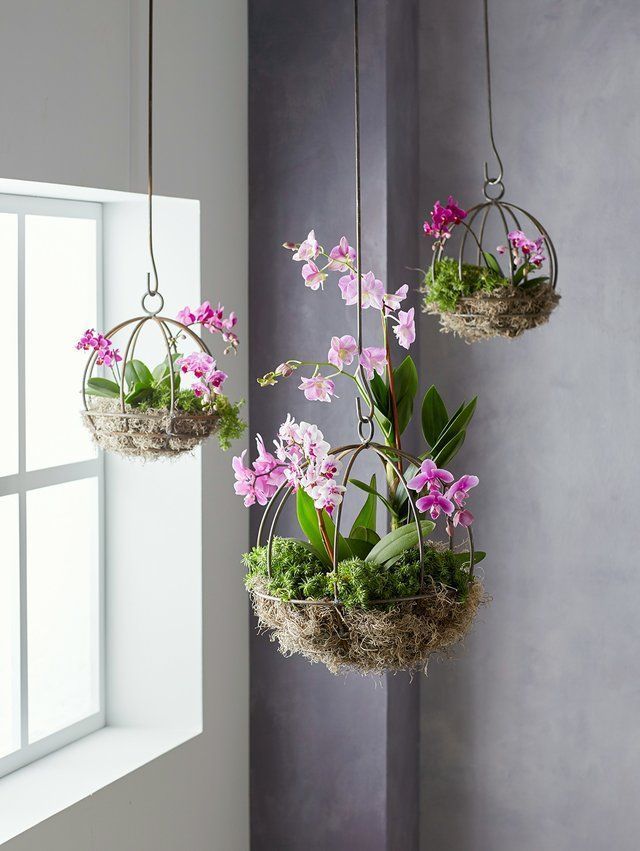 You can hang your orchid plant. It brings enough attractive points on top. This arrangement allows you to see all sides of your Orchid plant. Its roots also easily take fresh air from every side. You can show off the complicated roots on a coconut fiber or other medium to substitute the soil. Moreover, controlling your Orchid health becomes easier because you will see it when the roots need water.
Put It on Your Side Table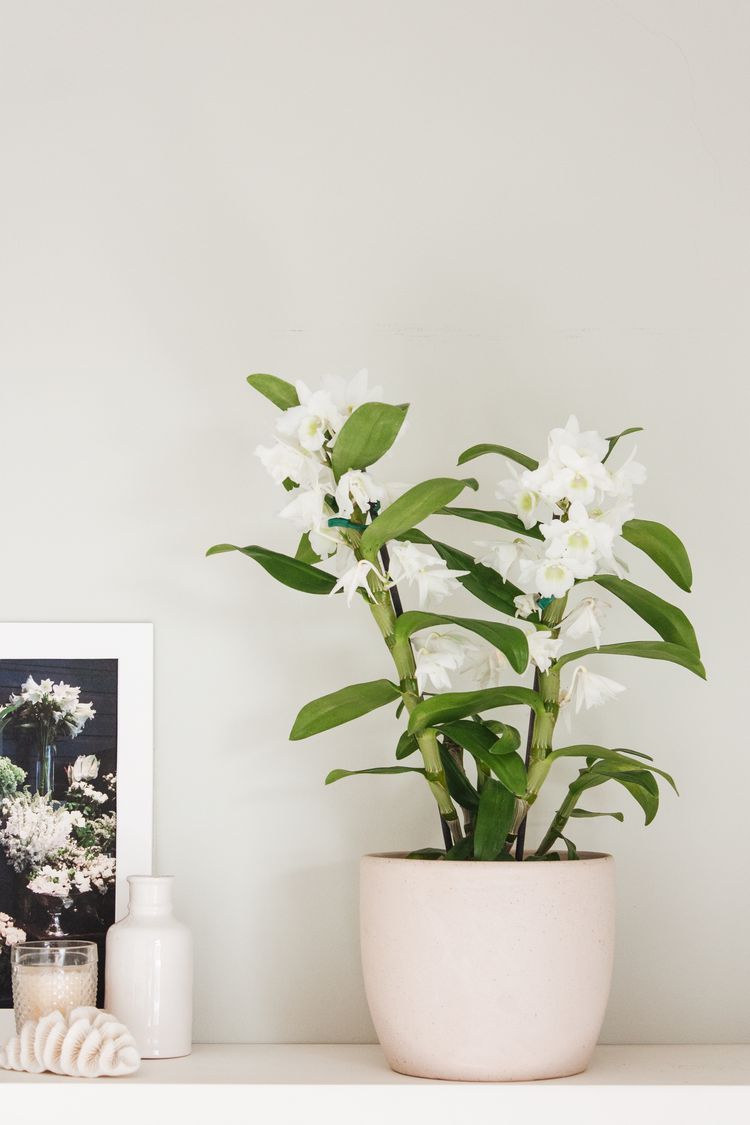 It may be the common option for you to put your Orchid. This plant looks beautiful too when having it near your bed. It decorates your bedroom look with its cheerful flowers. You can inhale its nice scent when you are on the bed. Even, it protects you from moldy air because it gives fresh oxygen for you.
Thrive It on a Windowsill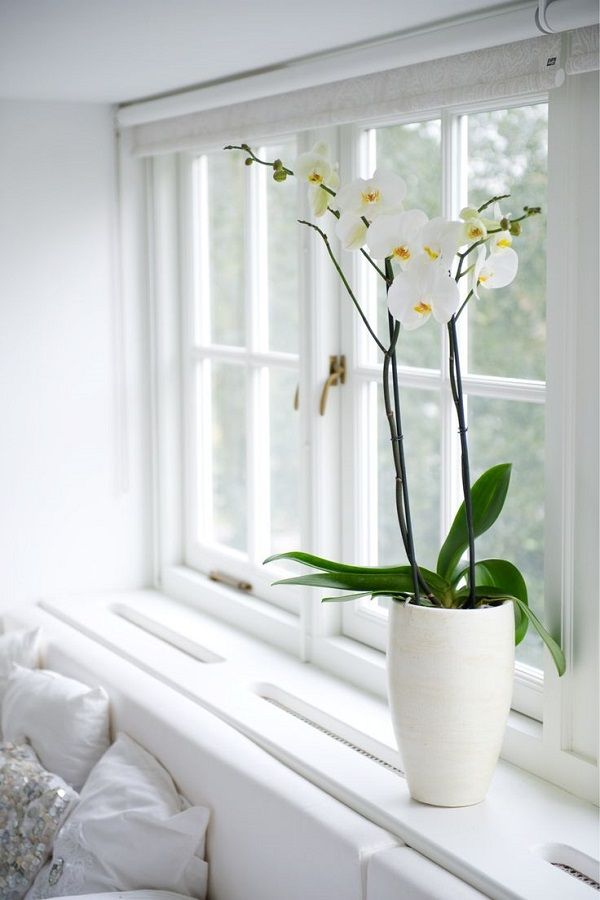 Your windowsill will be an effective spot to thrive your Orchid. It looks good to give them warm sunlight every morning if your window is facing east. It also okay for Orchid to get a shadowy spot if your window is in other directions. You can enjoy your quality time in the bedroom by looking outside and take a glance at an outdoorsy touch of Orchid plants.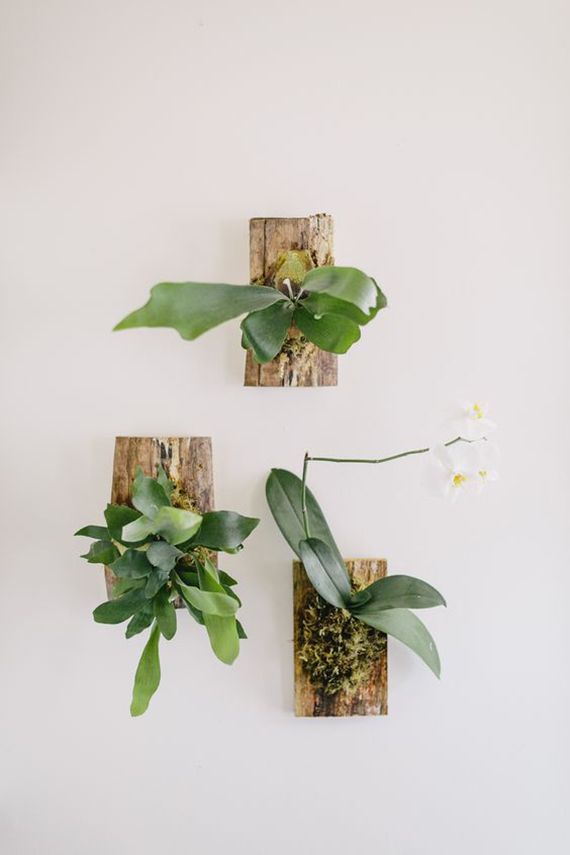 Growing an ornamental plant on the wall becomes a brilliant idea for indoors. It lessens the space to put on a common spot. In the natural habitat of the Orchid plant, it usually grows on a tree and a rock, then your wall will mimic the tree stem to make it looks in nature. You can use a pot for this option. This arrangement makes your Orchid adjusts other displays on the wall.
Conclusion
Thus our discussion about Orchid Plant Decoration Ideas: Create an Exotic and Aesthetic Bedroom Interior. There are dozens of Orchis species to take as an ornamental plant. It gives lots of advantages for your bedroom because a living plant can produce oxygen and decrease carbon dioxide. Having this plant in your bedroom decorates the room interior and gives health benefits for good air circulation. We hope this article inspires you to start thriving an Orchid indoors for an exotic bedroom interior. Happy decorating and gardening!