Druhomes.com – The bathroom is an important room for you to create in your home. This is because the bathroom is a place for you to do all your activities in cleaning yourself in it. For that, creating a comfortable and aesthetic bathroom interior is also something you should do as a homeowner. In creating a comfortable and aesthetic bathroom interior, you can use a variety of ways. One of the ways that you can use is by choosing the best interior design for your bathroom. You can create a bathroom interior with a minimalist and modern design to create beauty in a simple concept. Besides, you can also create an industrial bathroom to create an aesthetic and elegant interior for your comfort.
In this article, we will discuss various ways and ideas for creating an industrial masculine style in your home. Using this interior design will give you an aesthetic and unique coordination concept. Industrial interior design is an interior design that origins from the 19th century during the industrial era. It reflects the factory building that has an elegant atmosphere. This design focuses on industrial style with the taste of independent style, it depends on you to combine your original design with some raw material.
Characteristics of Industrial Design
We know that every interior design has characteristics to arouse the nuance of its design. The industrial design also has some characteristics that show you the actual look of Industrial arts. The characteristics of Industrial design are available below.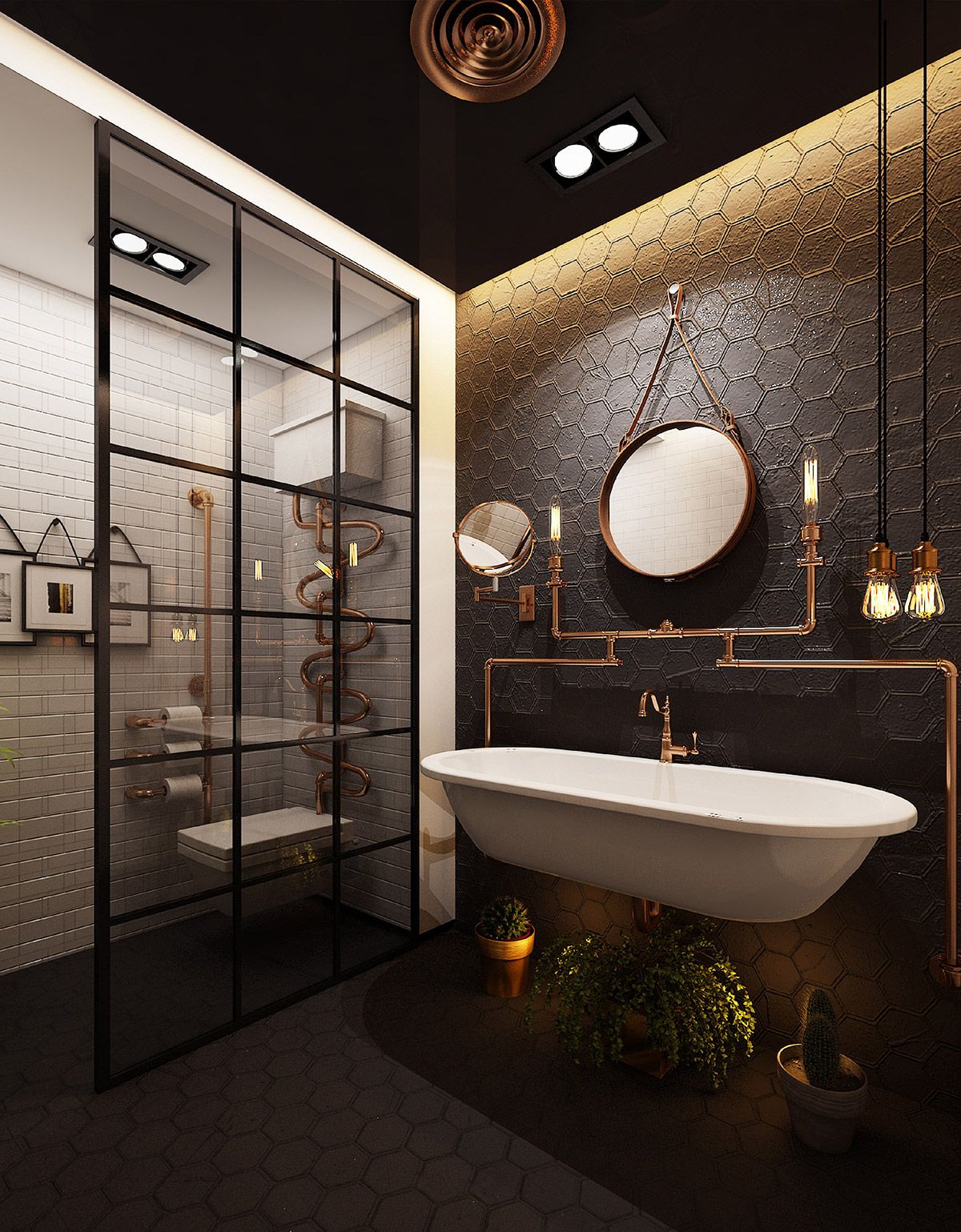 The industrial design uses dark colors like black, gray, metallic, etc. It creates a strong and brave impression in your bathroom. The dark colors suit any room size if you want to apply this design. The color schemes of Industrial design have various levels to complement the other elements. Achieve an Industrial design nuance by attaching these colors to your bathroom.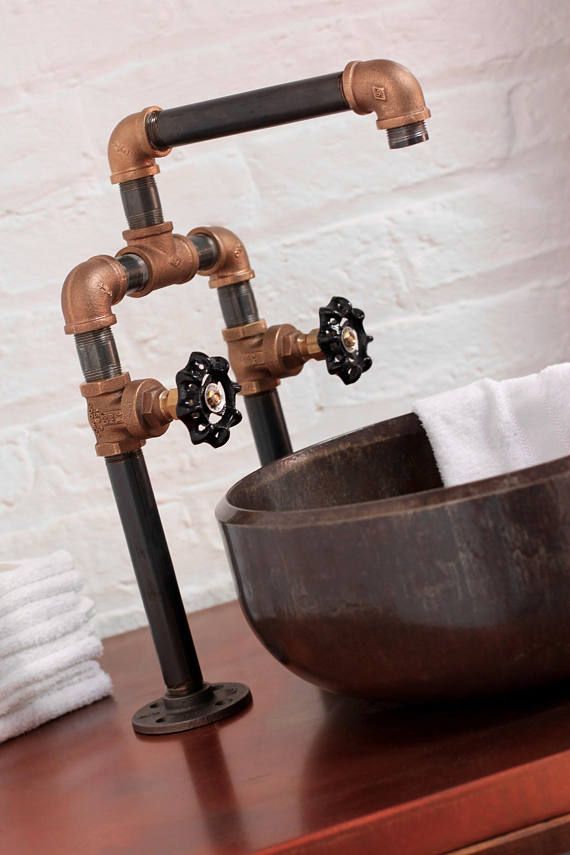 Using an Industrial design for your interior requires some identical material with old factories in the past century. The common material for an Industrial design is iron, steel, brick, wood, concrete, and other raw material. It highlights the nuance of old, elegant, and strong impressions. Moreover, an exposed brick wall and a rough concrete wall will do just fine to save more time and money. Since this design focuses on an unfinished surface, it looks unique and vintage.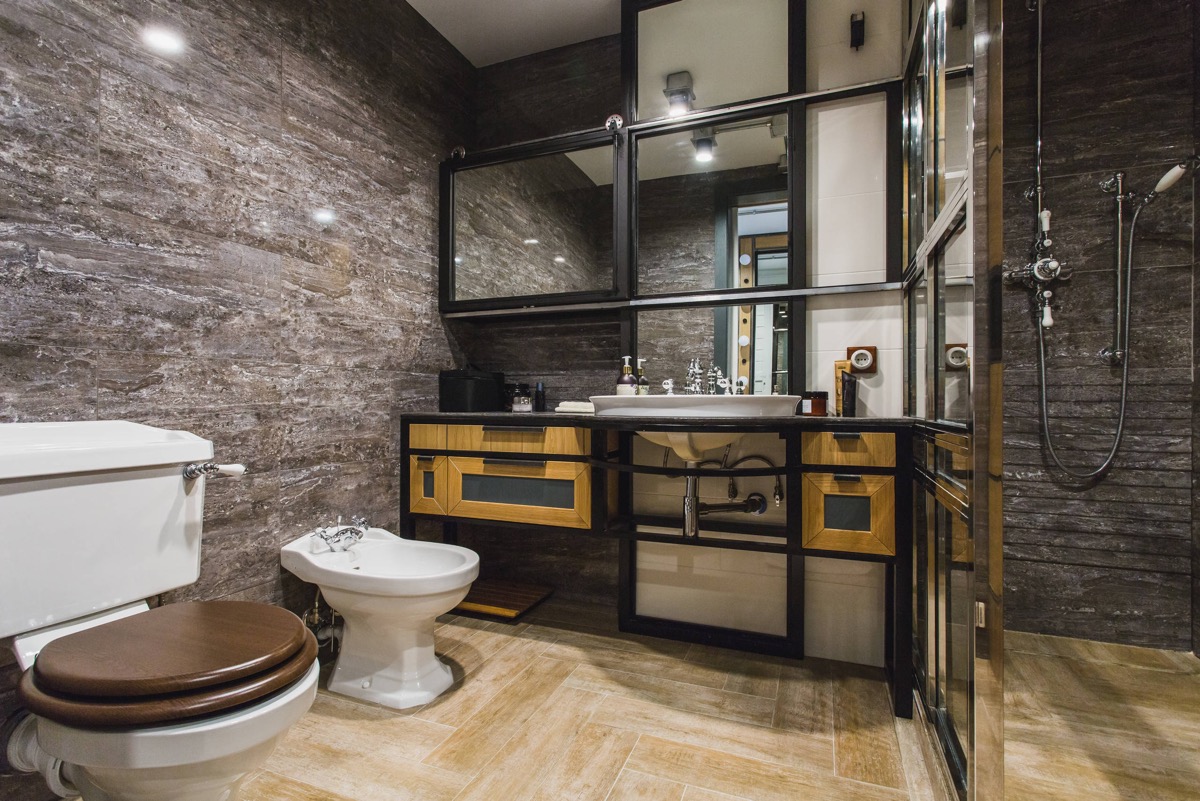 It has unique furniture are made of raw material and second-hand stuff. Prepare your chairs, tables, and couches in Industrial touch to fill your room. For the Industrial bathroom, the rustic wood and exposed metal strengthen the factory ambiance. You can use this element for furniture with Industrial touches. Even though you want your bathroom to look Industrial, you don't need to go full-on Industrial because having some elements is enough to arouse this design indoors.
Important Things to Create an Industrial Bathroom
Creating a comfortable Industrial bathroom requires some aspects to adjust this design. By creating a comfortable bathroom interior, you can do all your activities in your bathroom more pleasantly. For that, there are various things that you should pay attention to in creating a comfortable industrial bathroom interior. Here, some important things you should pay attention to in your Industrial bathroom.
As in an ideal bathroom, your Industrial bathroom mustn't be soggy because it can irritate the lungs for someone who has an irritable condition of lungs. Moreover, high humidity increases the bacteria spread out around your bathroom wall and floor. Meanwhile, the hot climate is also bad for an Industrial bathroom. Both contrast temperature brings problems for iron and steel material. It may cause rusty material if you don't varnish them with an anti-rusty lacquered.
The Cleanliness of Your Bathroom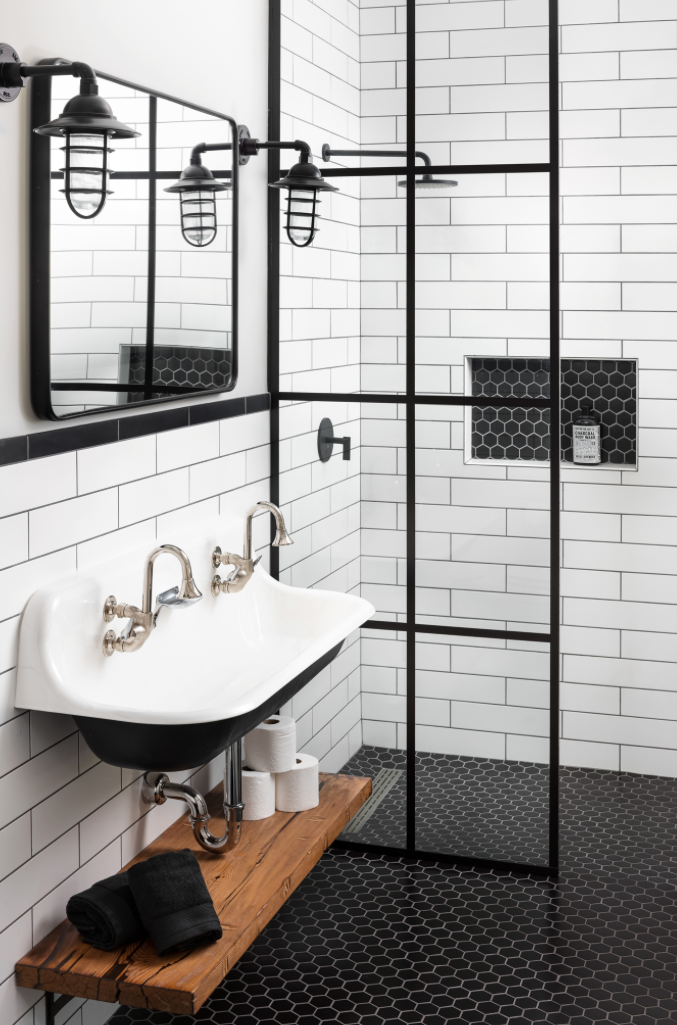 It is an important aspect you should do regularly. Creating a schedule to clean your Industrial bathroom is beneficial to control the cleanliness of every inch of your bathroom. Regular cleaning prevents illness or infections from bacteria that live in your bathroom because they like a damp and warm place. Moreover, some parts of your bathroom need more frequent cleaning like bath up and toilet.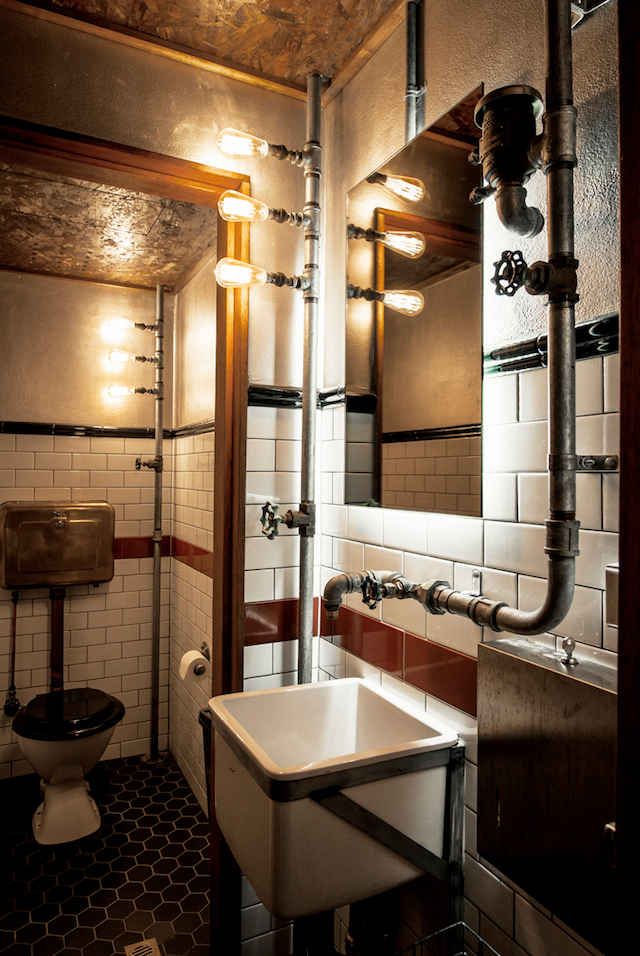 These two sources of lighting illuminate your Industrial bathroom. Natural lighting from sunlight warms your Industrial bathroom with vitamin D in the morning. This light is beneficial for your bones, but it makes your bathroom mossy if it touches the water in a container during the day. Drain your bath up, bucket, or other bathroom furniture that contains water. At least, you need to brush your furniture once a week. Another source of light is bathroom lamps. It uses electric energy to light up your lamps. You should turn off the lamps in daylight because the heat from lamps will increase the temperature in your bathroom.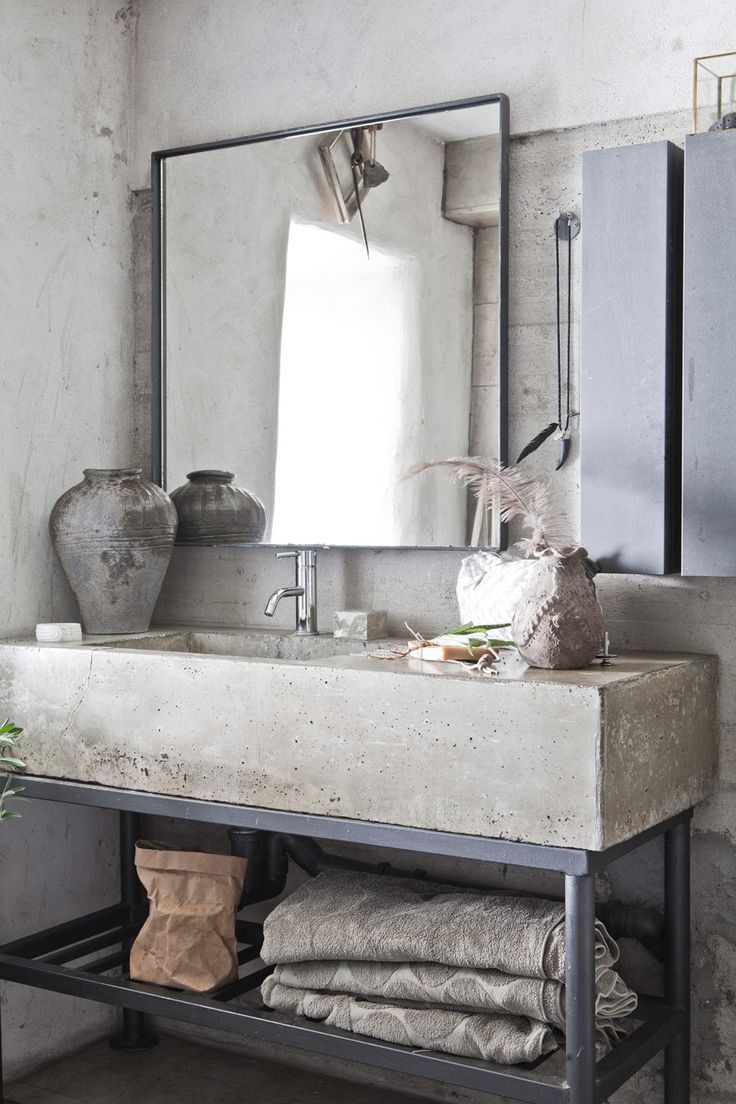 Even though in Industrial bathroom focuses on the old look of factories building, the existence of a mirror can disrupt the interior if it has some stains on it. The waterdrops stain is the possible dirty mark for your bathroom mirror, then you need to swipe the mirror when it is too wet. Besides, regular cleaning is important to spray cleaning liquid to remove the stains. The dirty mirror will do so bad when mirroring yourself.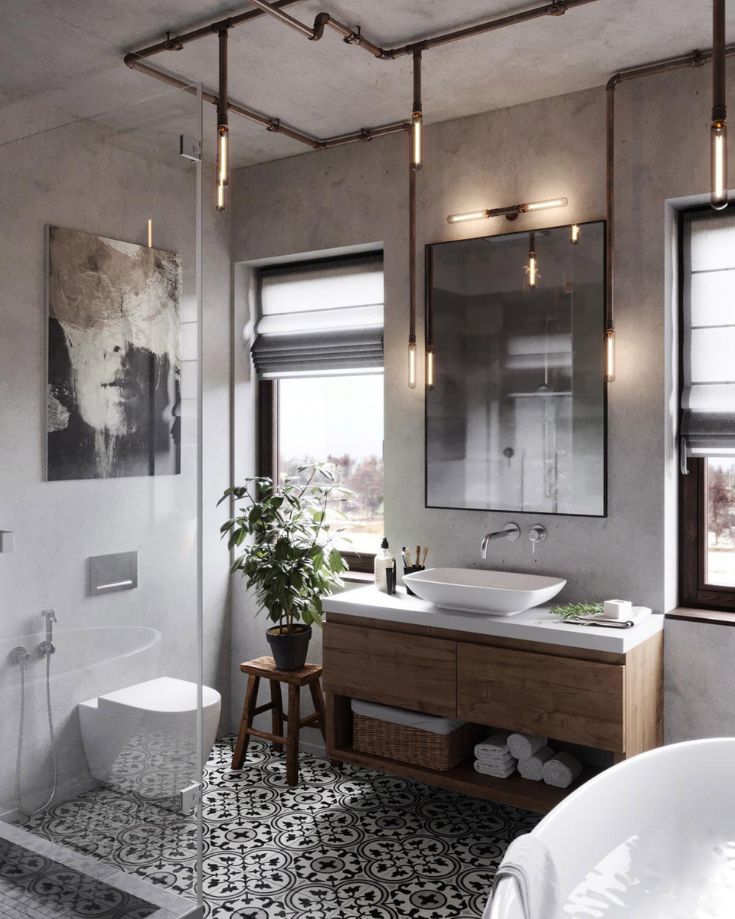 It is the common option for any room interior. Having ornamental plants indoors may change the way your room looks. It freshens the atmosphere and provides a healthy environment. The natural element in your Industrial bathroom breaks the monotonous design. Therefore, your Industrial bathroom becomes more alive.
Conclusion
Thus our discussion about Create an Industrial Bathroom: A Comfortable and Aesthetic Interior. Industrial design generates a unique appearance for your room interior, especially for the bathroom. No matter how strange your Industrial bathroom looks, it still needs good treatment to maintain a healthy environment for you. Some tips from us are the small part of thousands of ideas to keep your Industrial bathroom healthy. For that, create an industrial bathroom interior with a variety of furnishings and decorations that match your expression and character. Besides, create the most comfortable and aesthetic bathroom interior for your daily use. Happy decorating!