Druhomes.com – The ornamental plant is an attractive plant with various foliage to decorate a room. This kind of plant becomes popular when people like to use it in every room, even in an office and department store you can find this plant modifying the interior. There are thousands of ornamental plants to grow indoors and outdoors. Many have extra benefits to purify the air. As a living plant, an ornamental plant produces fresh air in its natural process of photosynthesis. Some of them can absorb air pollution in the interior of your home. There are some toxins in the air you need to know:
Benzene is a chemical carcinogen from fumes of gasoline and motorcycle. This substance may cause leukemia. You can find this chemical in plastic furniture, synthetic material, rubber stuff, and so on.
Formalin is a chemical that can cause headaches, skin irritation, a carcinogen, and cough. It usually stands on a rug, wall paint, wooden paint, and glue.
Ammonia may cause a cough, infects your throat, and lungs. You can find this chemical in cleaning water, varnish liquid, fertilizer, and others.
Xylene is a chemical substance that you can find in many stuff around you. It may cause headaches, tremors, extreme fatigue, and insomnia. This chemical is easy to find in a board marker, constituent paint, varnish liquid, ink, cleaning water, and others.
Trichloroethylene may cause Parkinson's disease. If you breathe this pollutant because this chemical is a carcinogen.
An ornamental plant has an important function in air purification, you may search for some of these plants to thrive indoors, especially in your fresh bedroom. Besides, it decorates your room and it also provides a healthy environment for you. Some ornamental plants can absorb air pollution in your bedroom. Let's discuss these plants.
Chrysanthemum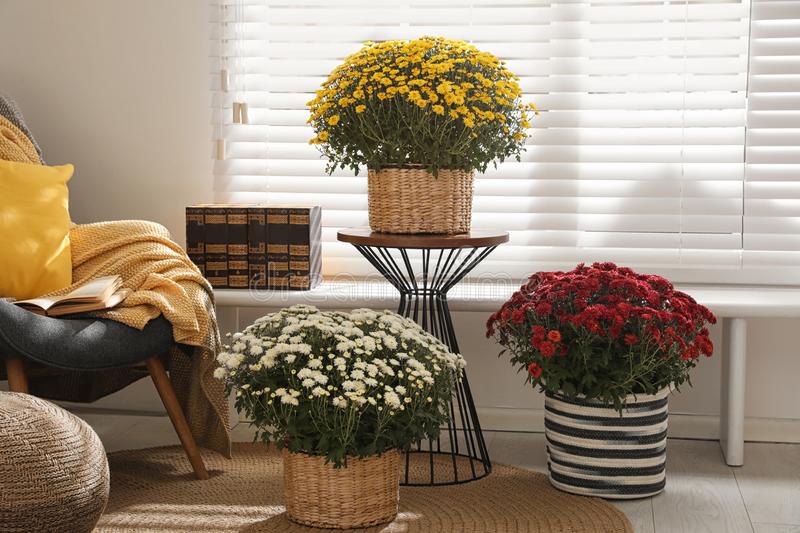 Chrysanthemum is an ornamental plant that has various colors to decorate a room. It is a beautiful houseplant with colorful flowers that can spread natural fragrance. You can grow this plant indoors in a medium pot. It gives a fresh nuance into your bedroom. This plant is also beneficial to absorb air pollution such as benzene, formalin, ammonia, and xylene. These pollutants may give damage your health such as benzene that is causing cancer. By growing Chrysanthemum indoors, lessens carcinogenic air.
Peace Lily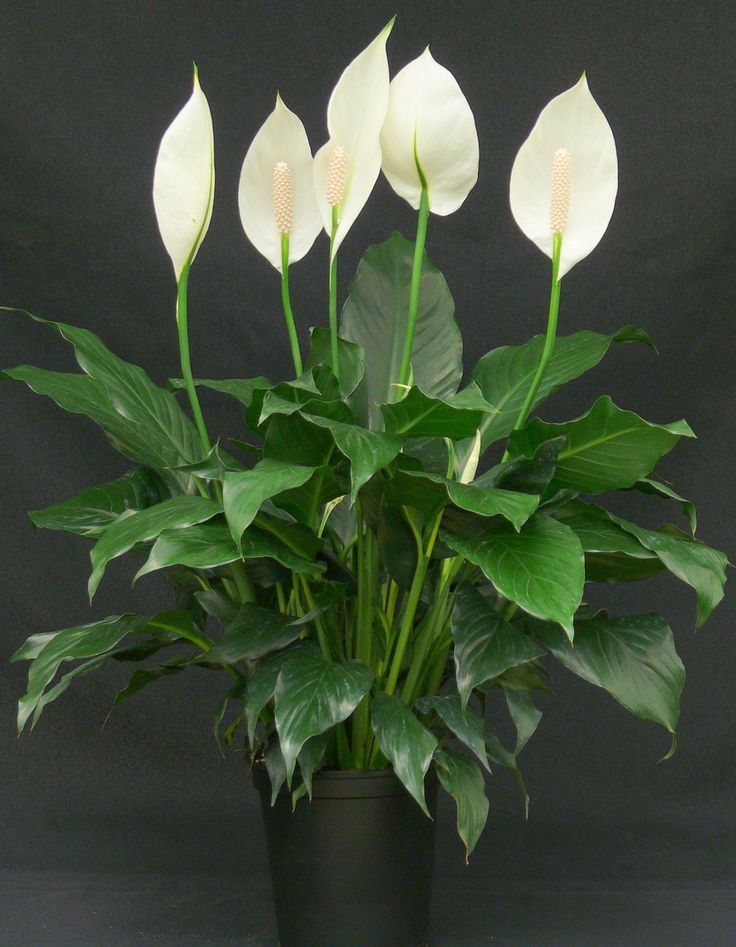 Spathiphyllum or Peace Lily is an ornamental plant with gorgeous white flowers. Even though this plant has a Lily name, it is different from the Lilium genus. This plant is usually used as a decoration in a bedroom. You can put this plant to freshen the moldy air because it is beneficial to lessen trichloroethylene, benzene, formaldehyde, and toluene. It also absorbs Spoora fungus and positive ions from electronic stuff that is dangerous for your lungs. Therefore this plant is effective to increase the quality of fresh air in your bedroom.
Sansevieria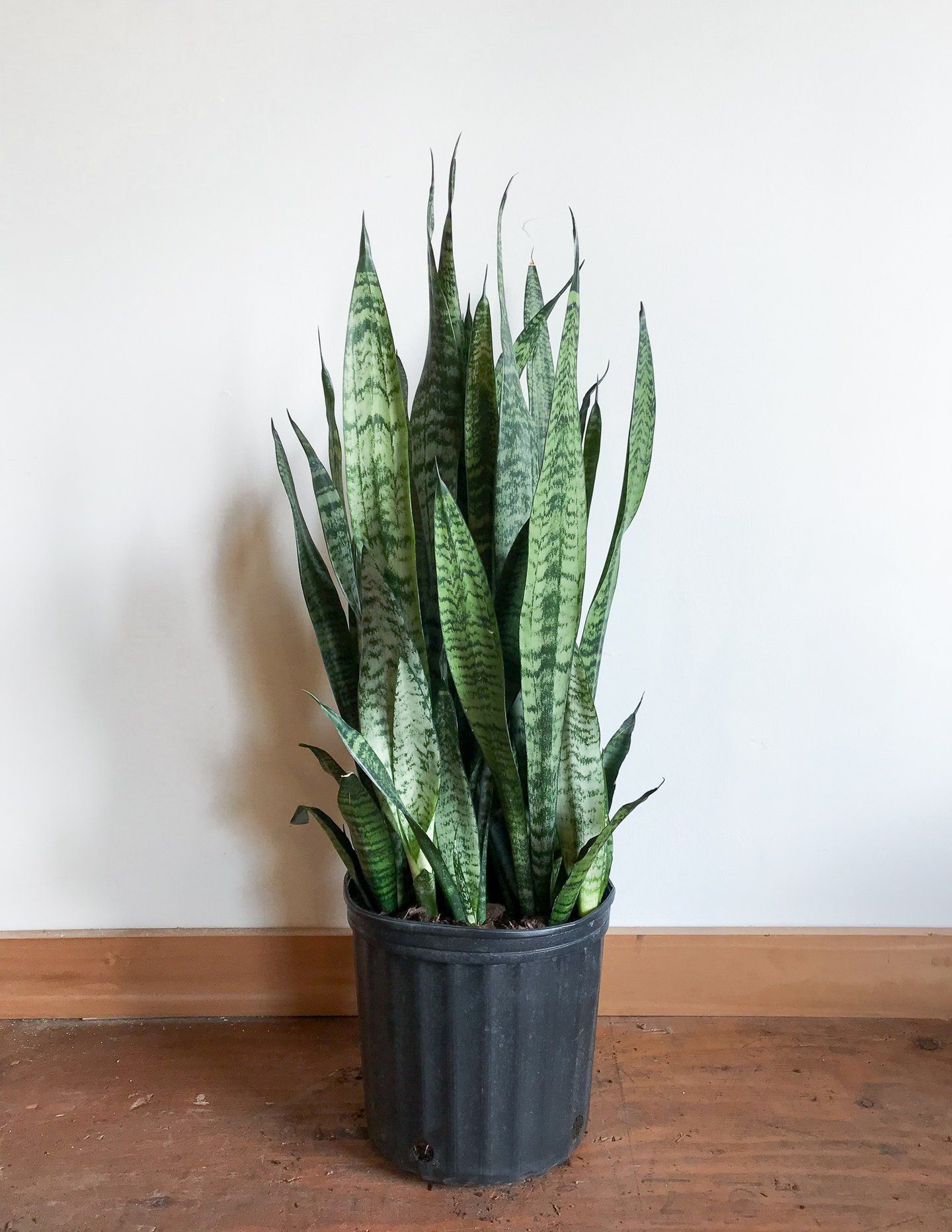 Snake Plant or Sansevieria is a multifunctional ornamental plant that has decorative value and it also absorbs dirty air. It is an evergreen plant with dozens of species, such as Sansevieria Trifasciata that has yellow lines and dark green colors on leaves. It removes pollutants from the air. Some pollutants that can be absorbed by Sansevieria are carbon monoxide, benzene, nicotine, formalin, and dioxide. It is improving the air quality when you thrive indoors. This plant can filter cancer-causing pollutants like formaldehyde and toluene. Moreover, this plant is easy to grow because it requires little water.
Gold Pothos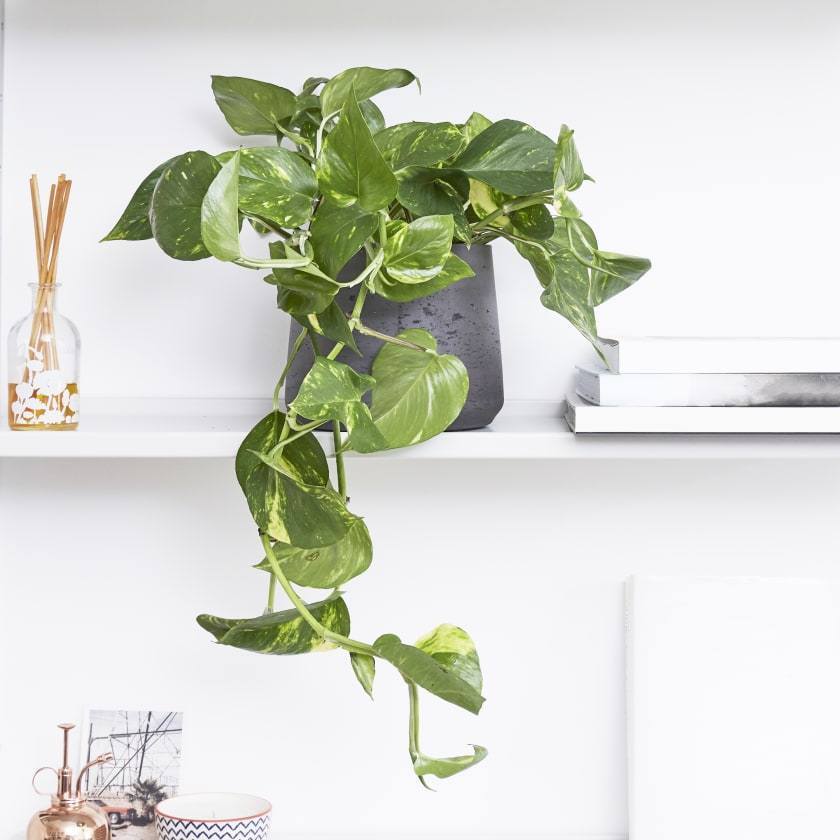 Gold Pothos is an aesthetic foliage plant. The most identical characteristics are its golden color and light green color. Gold Pothos is a beneficial ornamental plant that absorbs formalin. It can grow in the low-light spot. Also, it has health benefits to absorb toxic pollutants. It can purify the moldy air. Some of the air pollutants that can be absorbed by these ornamental plants include benzene, formaldehyde, and carbon monoxide.
Dracaena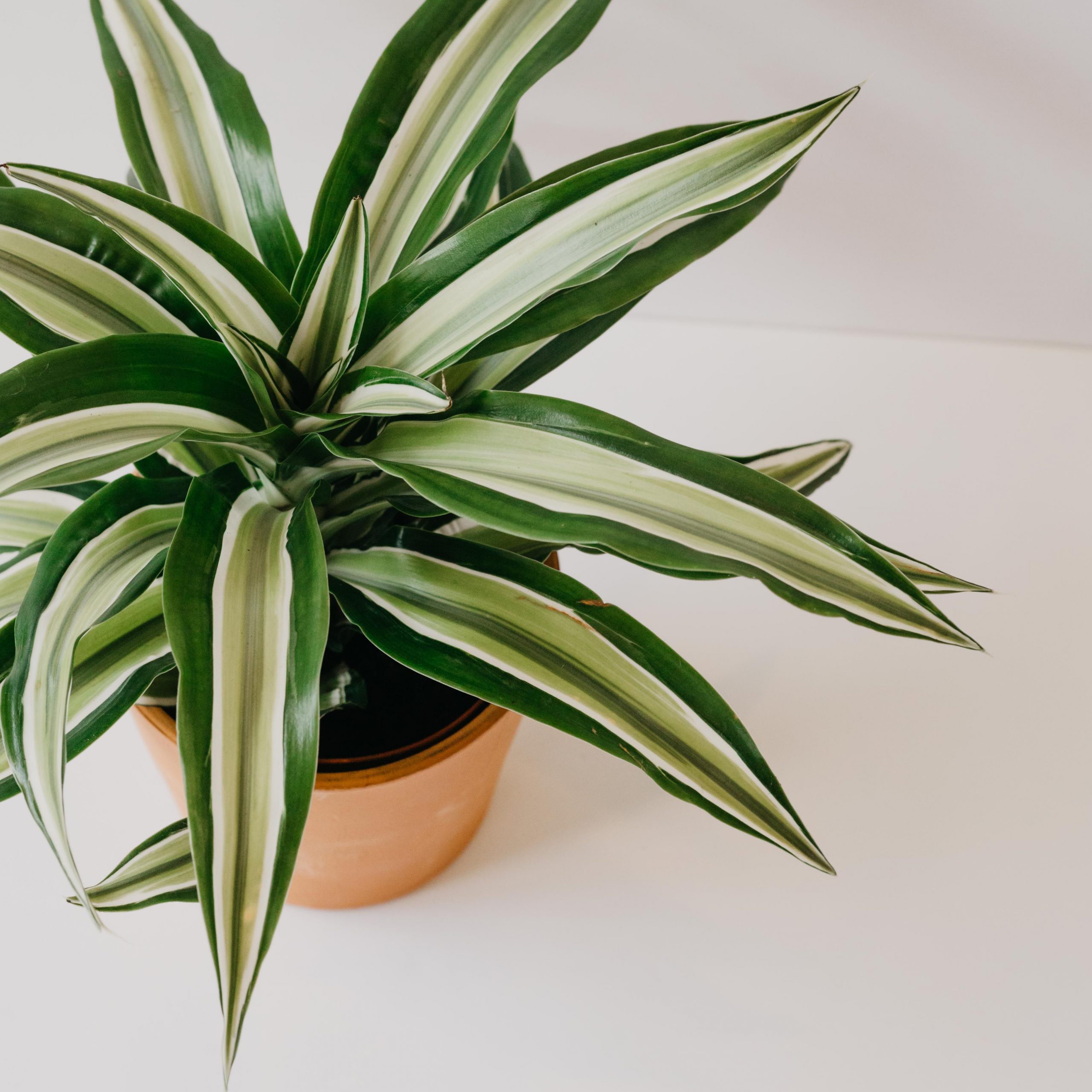 Dracaena has a variety of species that beneficial in air purification. Good respiration is important for your room, especially for the bedroom when you have family time. It can remove formaldehyde, carbon dioxide, trichloroethylene, and benzene to purify the air. Moreover, this plant is also beneficial to remove cold atmosphere because it helps to control the humidity in the bedroom. When this plant engages in the photosynthesis process, it produces moisture in the air, then this is essential to freshen the atmosphere. Therefore, this plant provides a fresh room for you to boost the mood.
Rubber Plant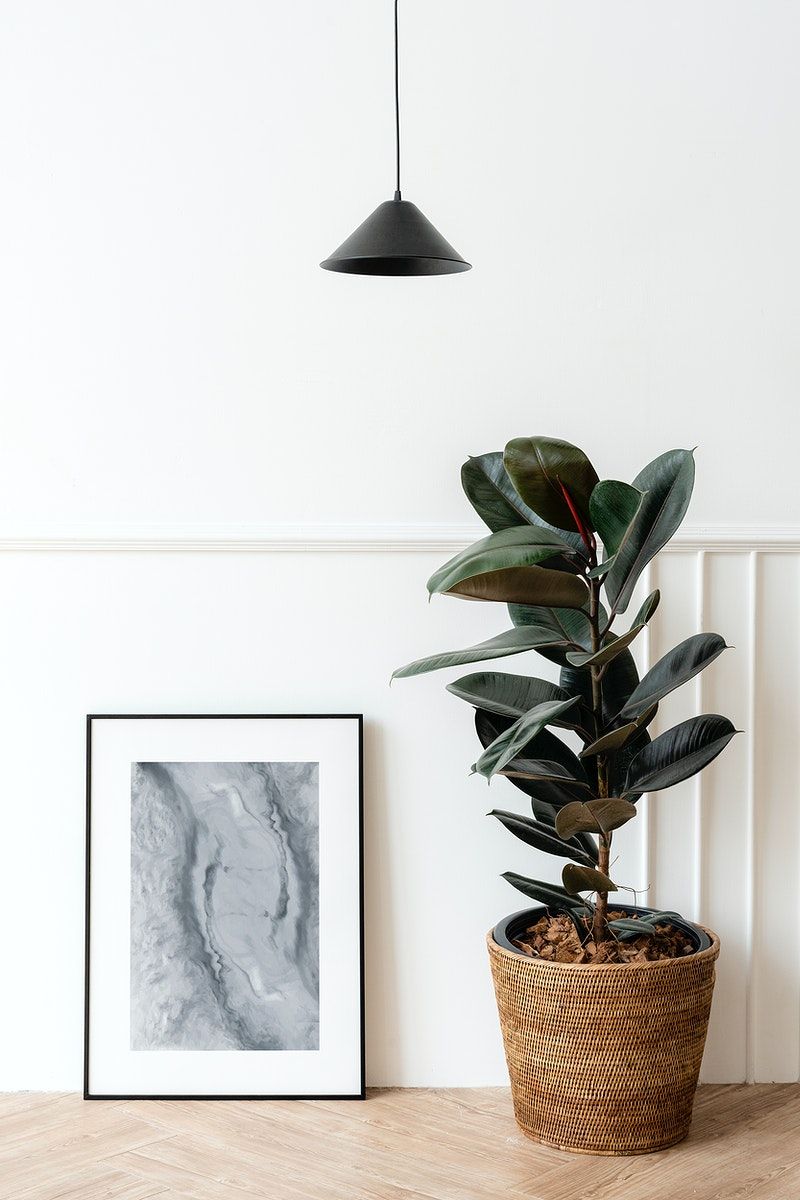 Ficus Elastica or Rubber Plant is an ornamental plant that helps you to remove pollutants in the air by its dark green leaves. This plant absorbs toxic pollutants like formaldehyde, carbon dioxide, and trichloroethylene. Rubber Plant is also known as coffee plant and usually used as a decoration for the room interior. The large leaves with purplish-red color underside the leaf is gorgeous. It is easy to grow this plant indoors, even you can start to grow the young plant. This plant likes moist soil with enough humidity and good drainage. For your information, the Rubber plant is toxic for your animals, then make sure that your pet is not eating its leaves.
Chinese Evergreen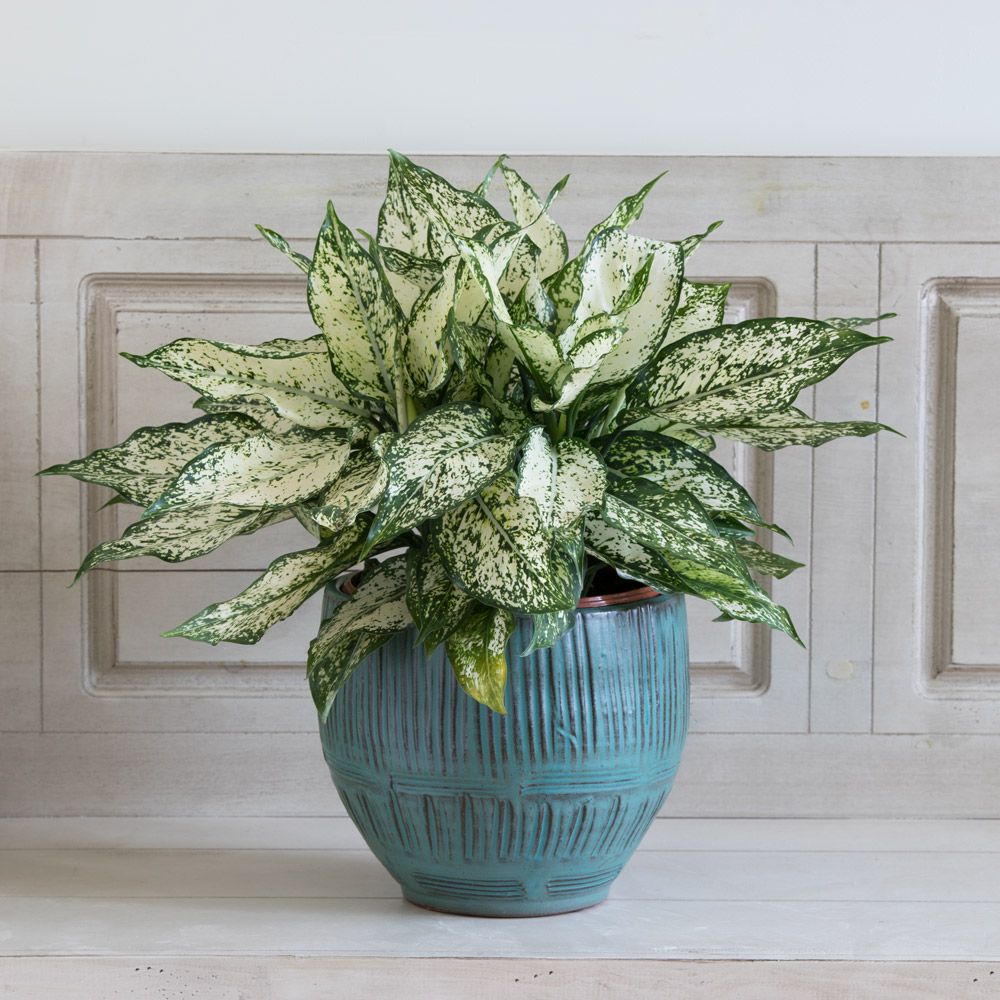 Chinese Evergreen is an original plant from South-East Asia. This plant comes in some species, there are at least 23 species that are popular to use as an ornamental plant. It has green colors to beautify your bedroom interior. By having this plant in your bedroom, it is a cost-effective way to purify the air by growing this plant indoors. Spray the leaves when it starts to wilt and dirty. Chinese Evergreen can remove toxins in the air. It filters dangerous pollutants to purify the air. It provides a fresh atmosphere for your bedroom.
Thus our discussion about Absorb Air Pollution in Your Bedroom Using These Beautiful Ornamental Plants. An ornamental plant has an important function for room decoration. It also determines the room atmosphere such as purifying the air. Nowadays, there are a bunch of pollutants that spread in the air. We never know where the moldy air and toxic pollutants spread in a home. Hence, it is necessary to have some ornamental plant that can filter the air from that dangerous pollutants. We hope the information above is beneficial for you to find the right ornamental plant to suit your need. Stay healthy and happy gardening!