Druhomes.com – Lighting is an important aspect in home design, for the interior and exterior. It determines the impression that you want to build in a certain room. Lighting helps you to show off the aesthetic decoration to be more stunning even at the night to enjoy the room design. Moreover, in minimalist interior design, the need for light is the prior aspect to be considered. It arouses cleanliness in a minimalist living room. Thus, it is important to choose the right type of lamps to adjust your minimalist living room and make it more aesthetic. For this reason, this article will discuss Aesthetic Lamp Ideas for Your Minimalist Living Room Interior.
The decorative lamps have multiple benefits for you. For example, it has an aesthetic appearance and has a beneficial light. Besides, in creating a small living room interior with a minimalist design, you can give it a wider and cleaner appearance. This is due to good lighting in the interior of your living room. Besides, a variety of lamps and lighting also provide an aesthetic decorative value in the interior of your living room. Here, we have listed some types of aesthetic lamp ideas for your minimalist living room. Let's discuss these various ideas one by one!
Floor Lamp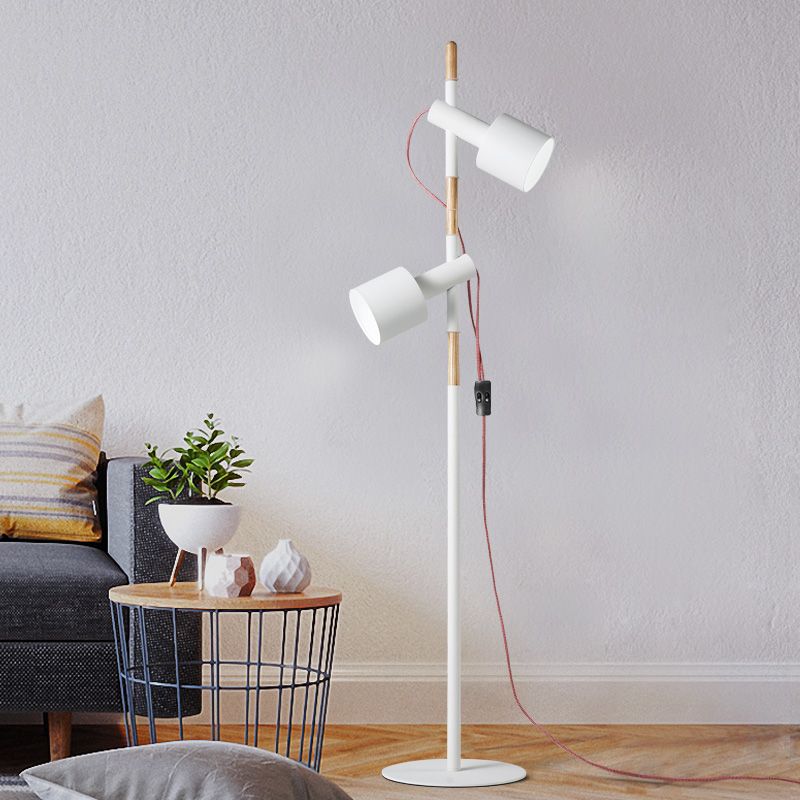 In decorating your living room, you need to enhance the aesthetic accent in this room. This lamp type will adjust the decoration in your minimalist living room. It strengthens the minimalist look in the source of aesthetic lighting. This light has s decorative function that necessary to attract attention when people come into your living room. Moreover, it is turning the warmth in your minimalist living room when you have family time. For your information, the long standing floor lamp adjusts the overall theme if you want to replace it with another room.
Pendant Lamp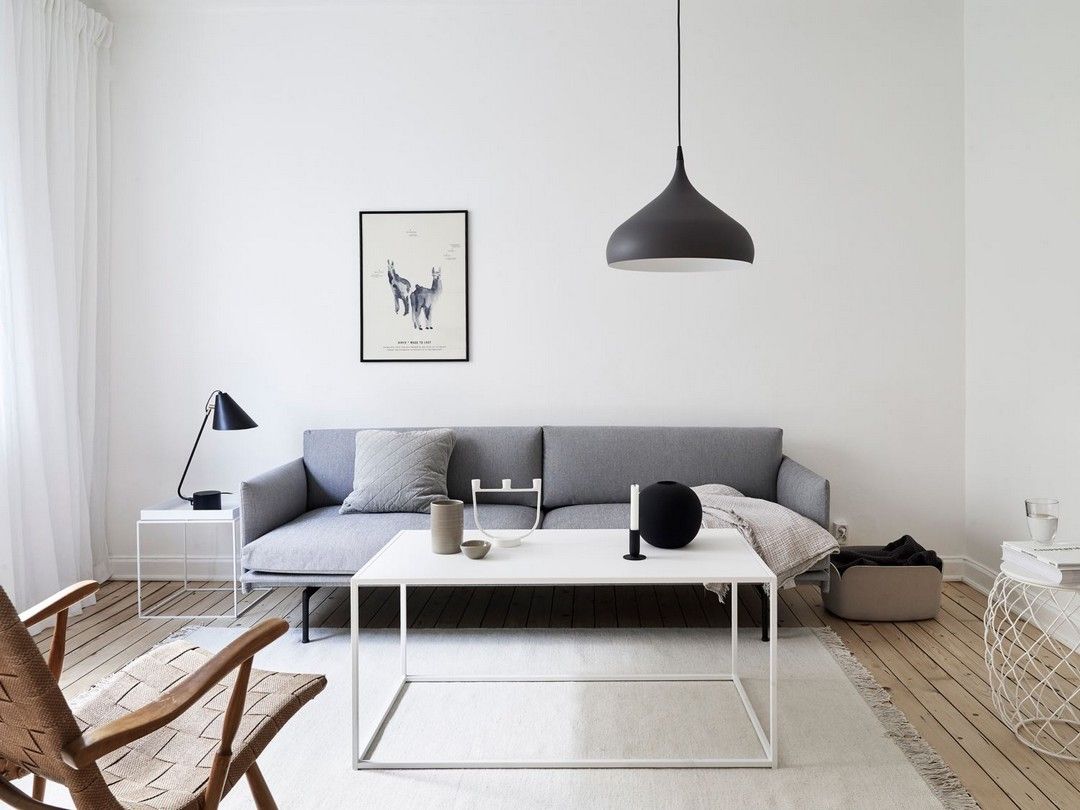 Minimalist design as the fundamental term of your living room interior will do just fine to have a pendant lamp on your ceiling. The height of this lamp is noted as an elegant installation to simplify the arrangement of minimalist accents. It creates a beautiful yet comfortable living room because the light may reach all sides of your living room. For the tips, don't hang this lamp more than 35 percent on your living room. Don't forget to adjust the height of your ceiling to the floor.
Wall Lamp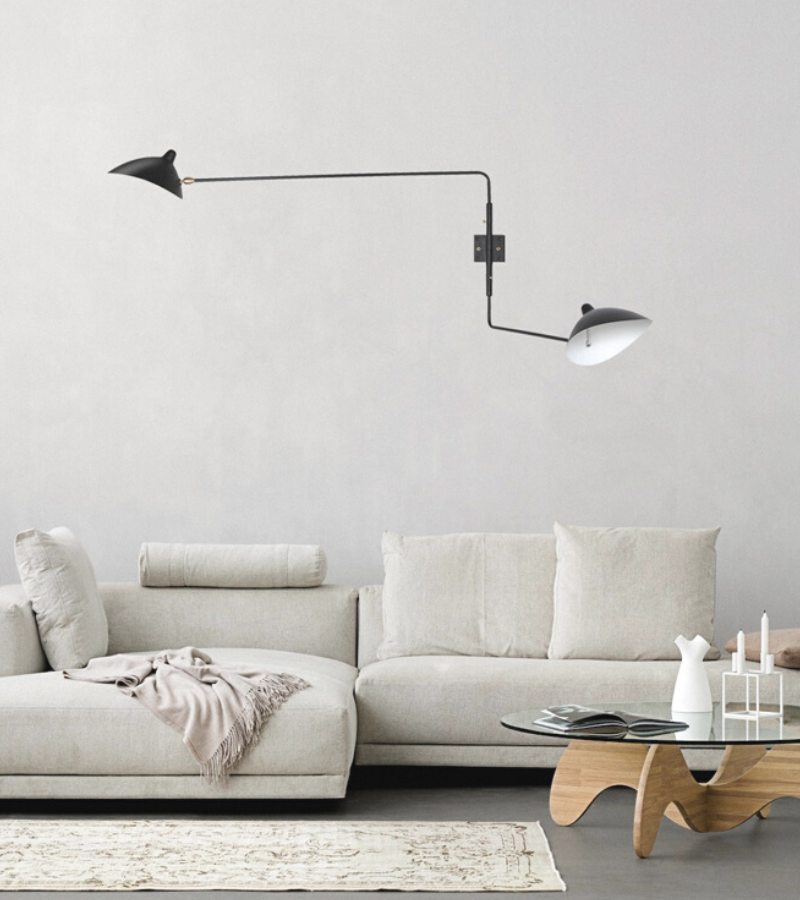 Choosing the right aesthetic lamp ideas for a minimalist living room can be hard if you couldn't adjust the room interior and the need for lighting at night. The atmosphere in your minimalist living room is warmer when the lighting is enough to spread the energy in deriving warmth. The wall lamp is functional to move in any direction to prefer the need for lighting to use. In the right placement, this lamp can enhance the aesthetic impression in your minimalist living room. You can also use this type of lamp in your mini library because it can focus in one direction.
Table Lamp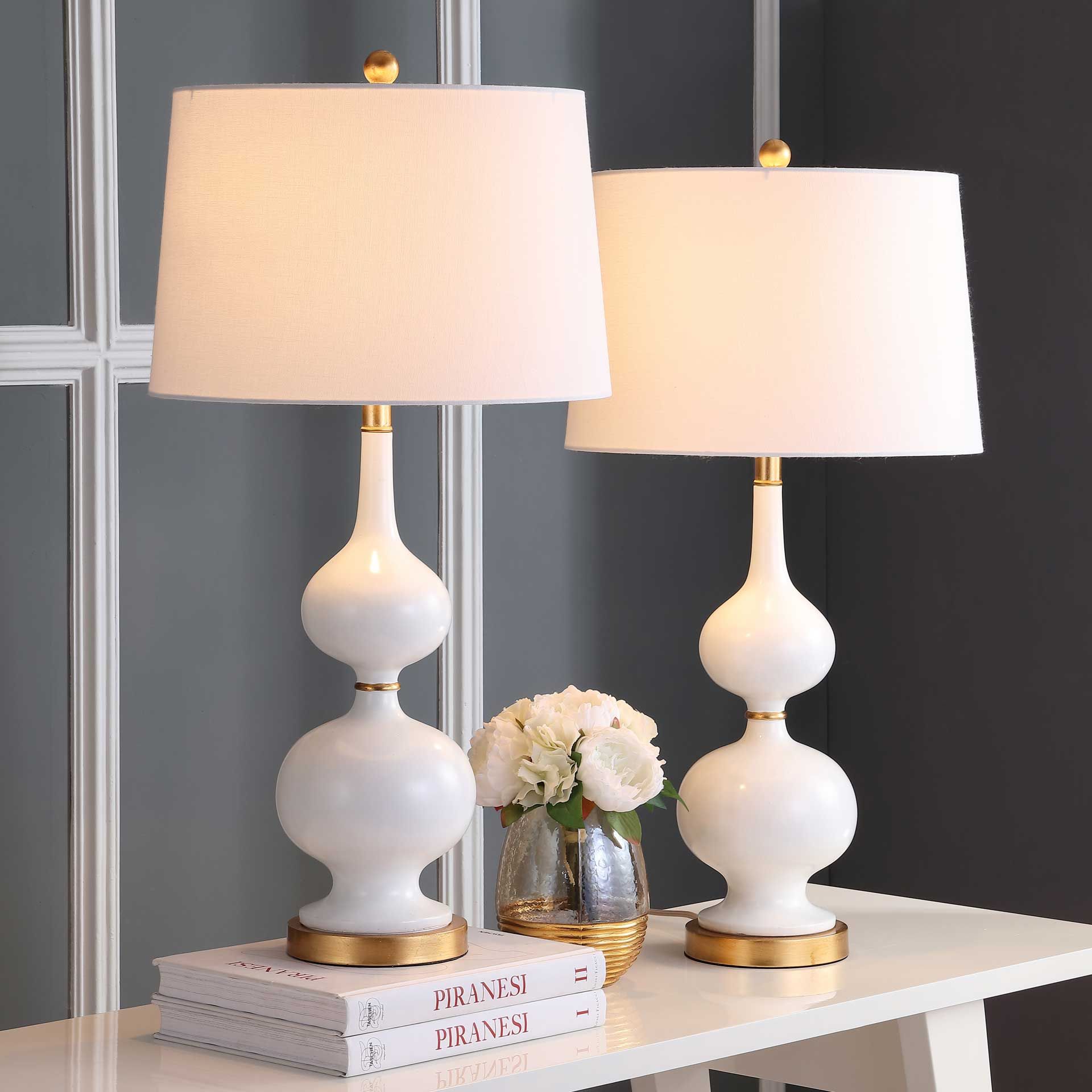 Maybe you find this lamp type on the side table in your bedroom, but this lamp also suits the living room interior. Even though this lamp is short, the light can illuminate your living room perfectly. This lamp adjusts every room space, even though your living is large or small, this lamp still looks minimalist in your living room. To make your living room more attractive, you can put this lamp in the corner of the room, near the couches, to illuminate the entire sides from a certain corner.
Mini Ceiling Lamp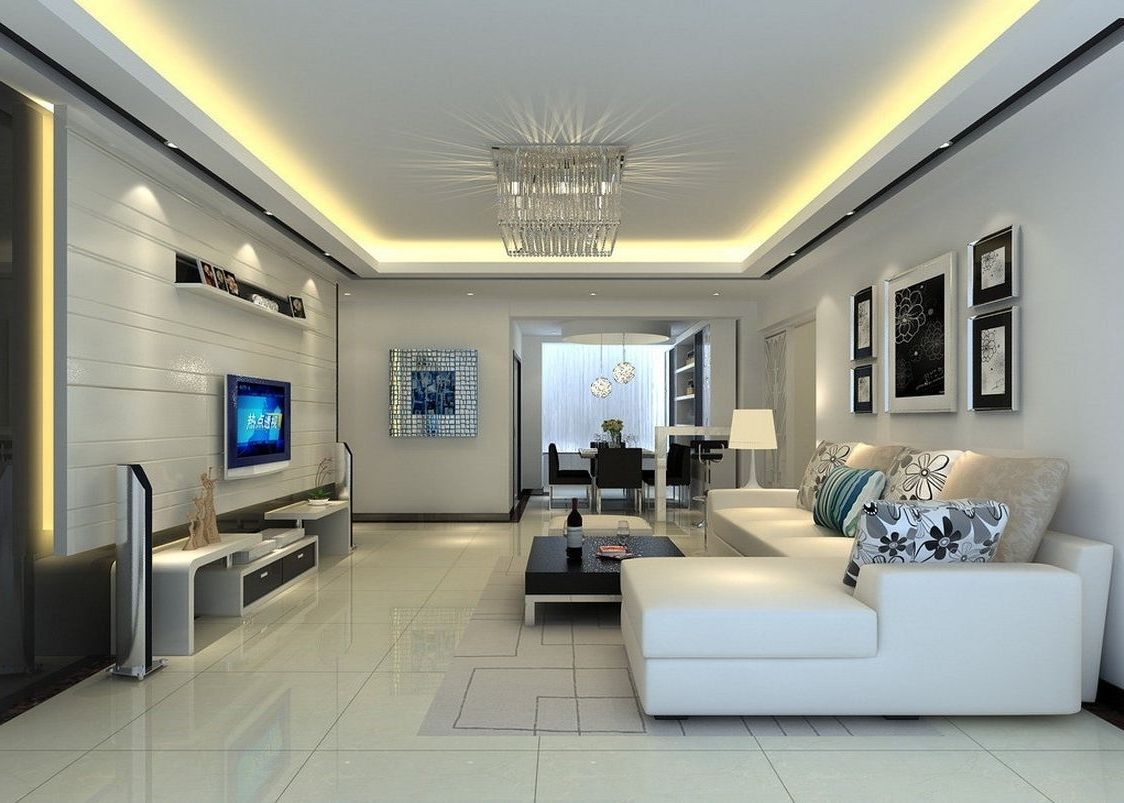 Adjusting the interior design, the type of lamp helps you to build a typical accent for a minimalist living room. The simple lamp and uses a neutral color complements the minimalist decoration. It supports the simple element that suits this interior design. Some minimalist living rooms need more lamps to arouse the cleanliness if it has an unbalance combination between the number of lamps and the room size. Install more than one small lamp if you want to add a brighter living room.
Minimalist LED Wall Lamp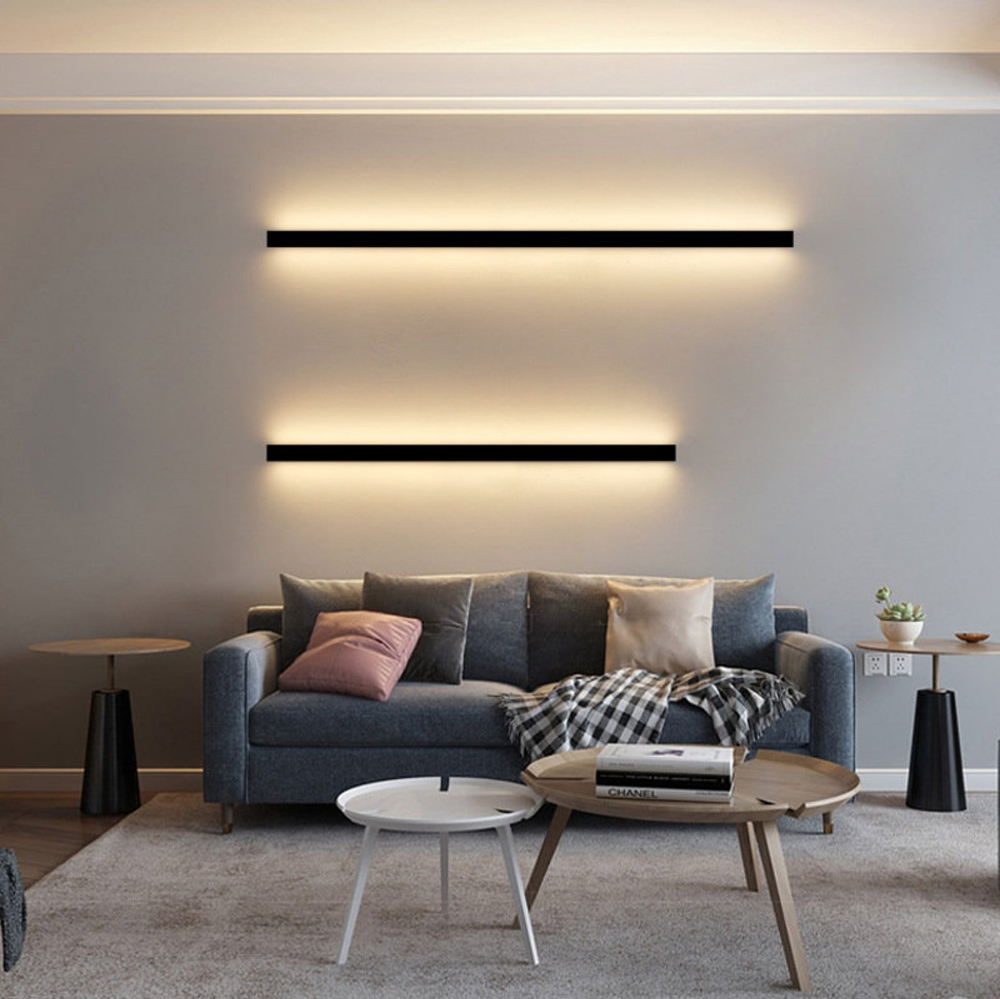 Another type of lamp for a minimalist living room is the white lamp. It provides bright light and a simple appearance when touches every object in the living room. The white lamp is compatible with minimalist interior design. Besides, you can change and decorate your minimalist living room then this lamp suits any decoration to look clean and catchy. You can add two lamps for a good combination as a minimalist accent.
Wooden Floor LED Lamp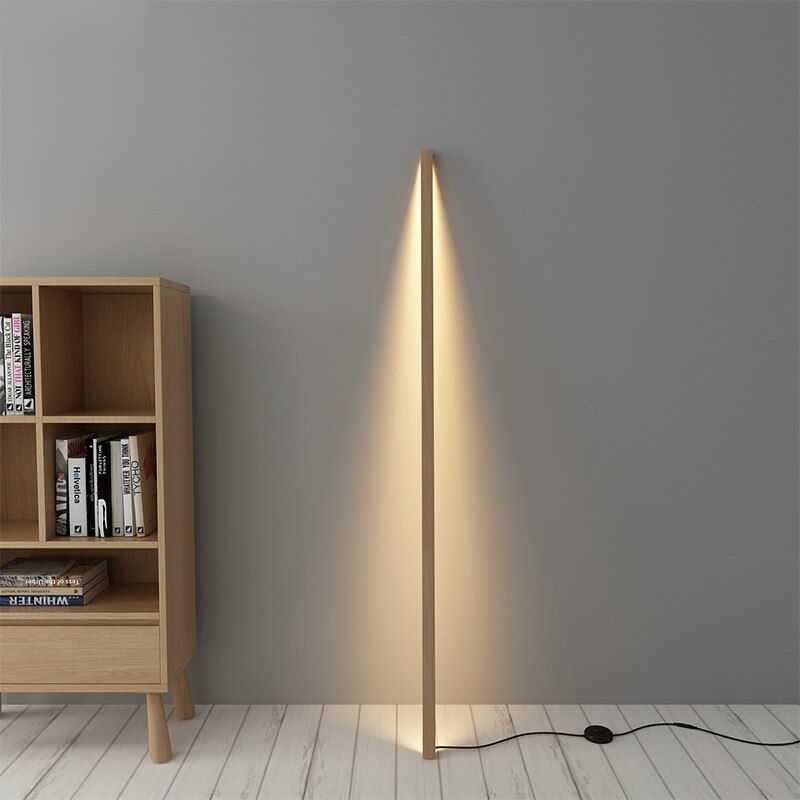 If you want to create a clean impression in your minimalist living room, you should try this lamp. LED Lamp is the type of lamp that has bright light and an aesthetic shape to put on a wooden shelf. This lamp commonly has an expensive cost but it is worthy to use as your main lamp in a minimalist living room because it needs lower power of electricity. Thus it saves more energy and illuminates your minimalist living room perfectly. Moreover, this lamp has various colors to suit your need.
Bulb Lamp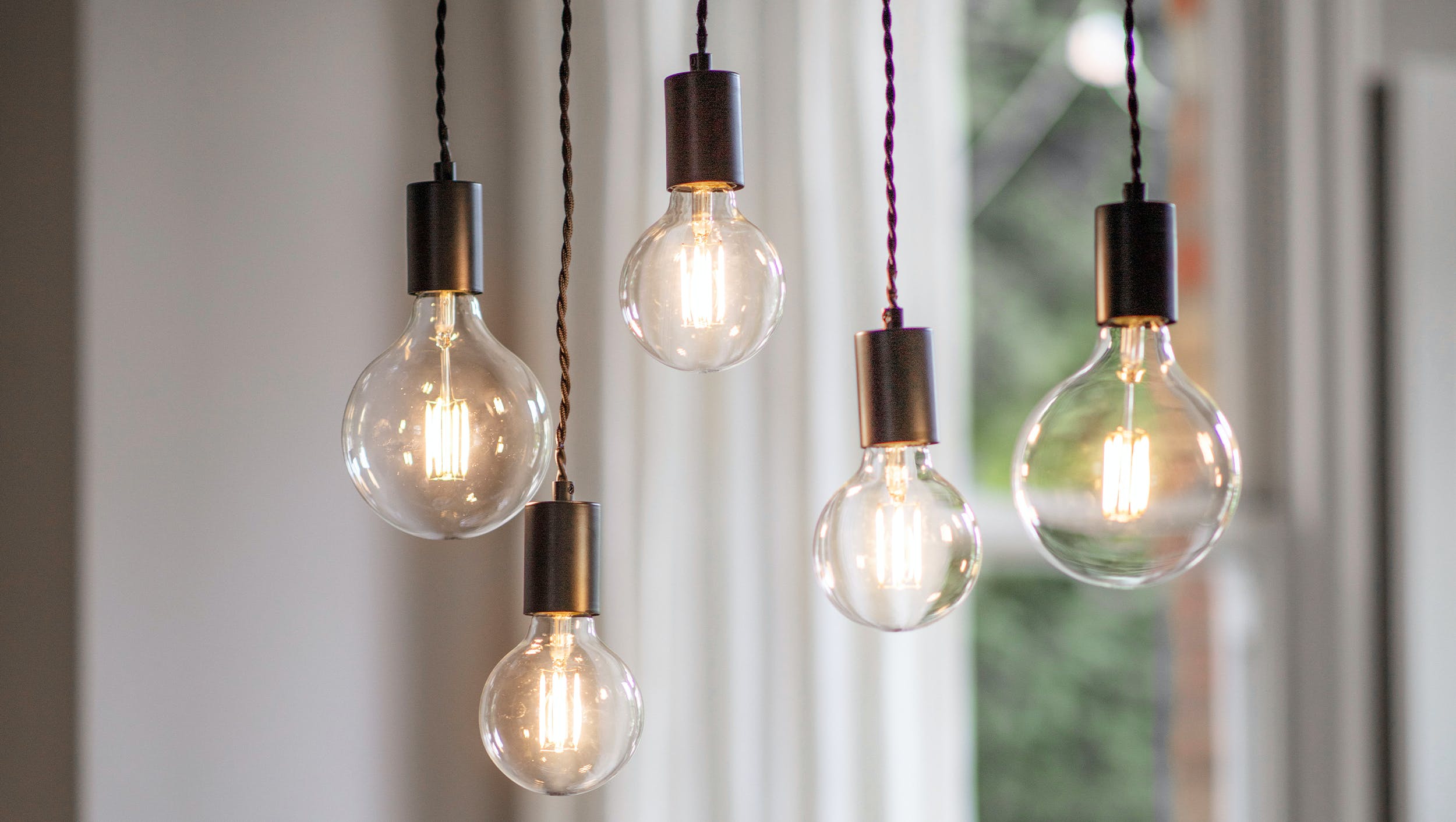 A lamp is one of the sources of light at night. The bulb lamp is one of the lamps that has a simple shape in various brightness levels. This lamp is catchy to pair with an ornamental lamp on your ceiling in a minimalist living room. A beautiful arrangement of the lamps for your ceiling makes it looks artistic from the upper side.
Halogen Lamp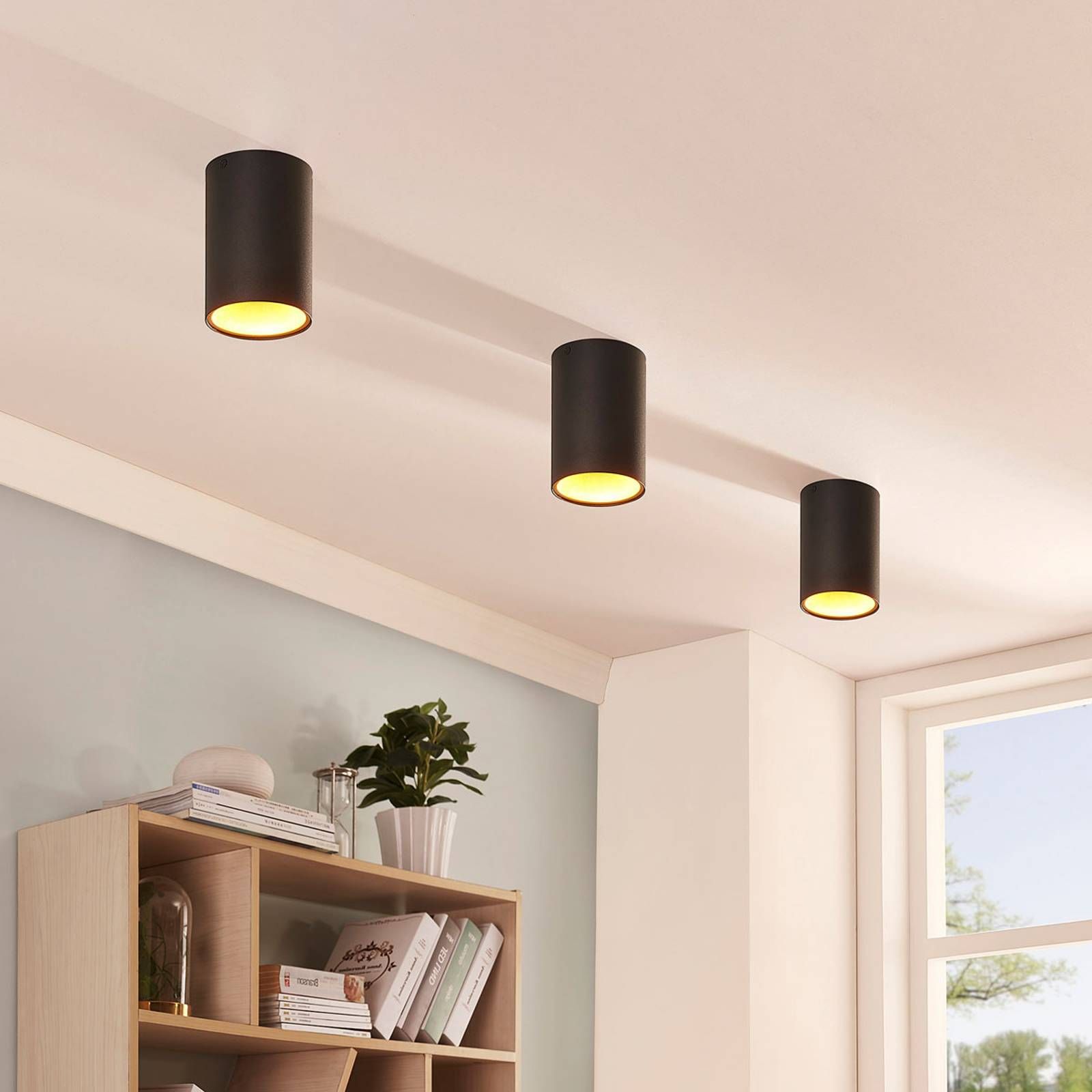 Halogen Lamp is a unique lamp that illuminates one spot to focus on a certain thing. This lamp is usually used as a lamp for ornamental plants, painting, wall art, and other artworks. Even though this lamp is mono-light, you can install this lamp for your minimalist living room to complement the decoration. It also helps you to draw an aesthetic accent when this lamp has a red color and the main lamp in your living room has white color.
Fluorescent Lamp
A fluorescent lamp is also known as neon light that has a bright light in various shapes. It saves more energy rather than a blazing lamp. This aesthetic lamp ideas have the benefit of living longer because it will shine your minimalist living room for the next ten years. As the LED lamp, this lamp is expensive because of its benefit to save more electricity.
That is our discussion about Aesthetic Lamp Ideas for Your Minimalist Living Room Interior. The lighting is an important aspect of this world. When night comes, you need to turn on your lamp. In every room at your house should get enough light from the lamp. Nowadays, there are many kinds of lamps to adjust your minimalist design, especially for your living room. The ideas we have mentioned above are some attractive and aesthetic lamps for your minimalist living room. Use a design and type of lamp that suits your needs and desires in decorating your living room. Happy decorating!