Druhomes.com – Bedroom is a room that people commonly do some decoration in it. Decorating this room is important because it is a private room that should be comfortable for you. Every spot in this room has an interesting view to get some decorations. Even a space under your bed can look attractive if you decorate it. It can be a useful space that you never think before. Decorating the space under the bed gives you many benefits. It provides an extra place to save more stuff, simplifies the layout of the room and makes your bedroom looks neat. Therefore, in this article we will give you some Brilliant Ideas to Decorate Space Under Your Bed.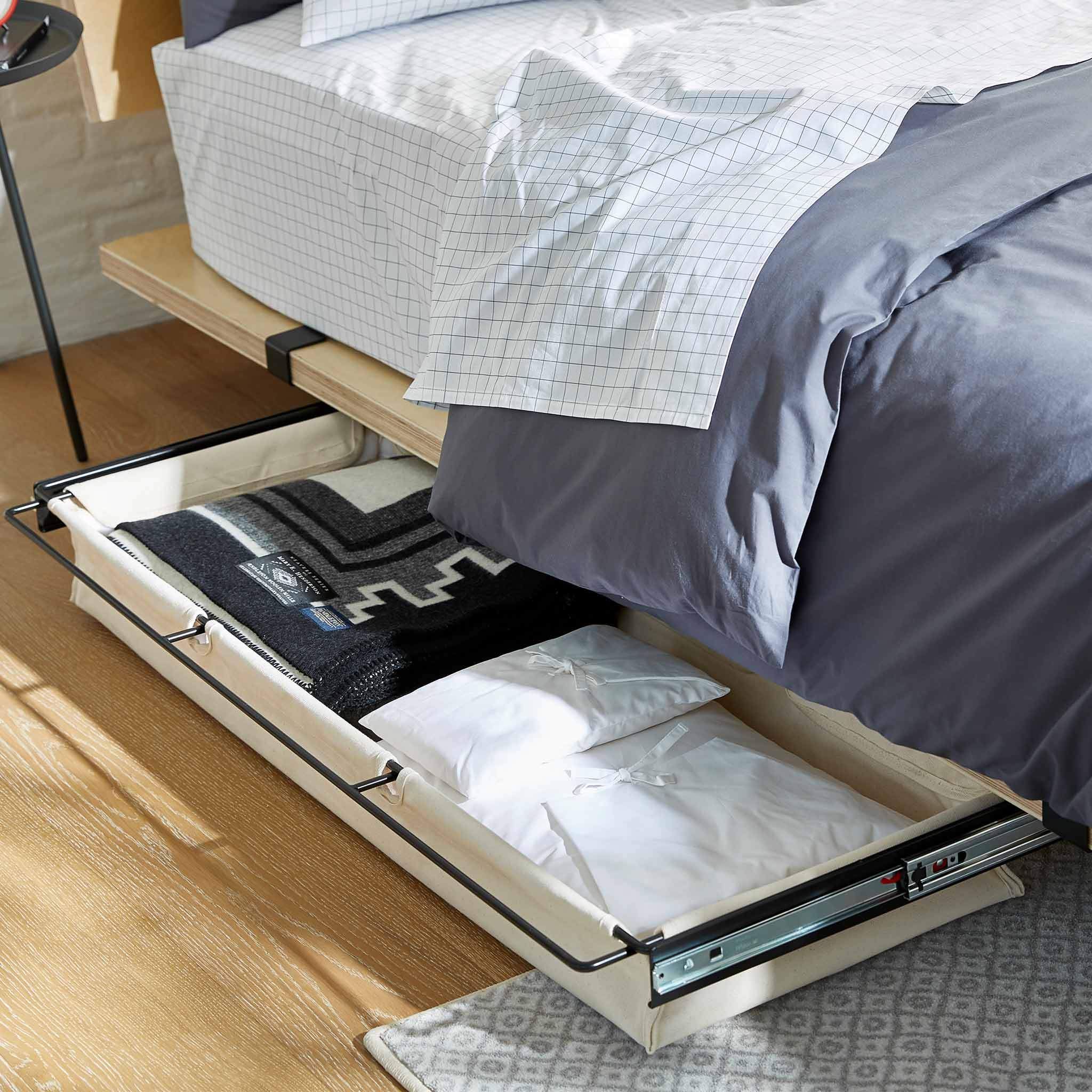 Things to do Before Decorating Space Under Your Bed
To create a comfortable and beautiful decoration, you need to pay attention to various things that you have to pay attention to. Thus, you can create an expression and your character in decorating your bed. This idea requires at least three things before you start decorating. Here, we provide these requirements for you.
Clean the bedroom floor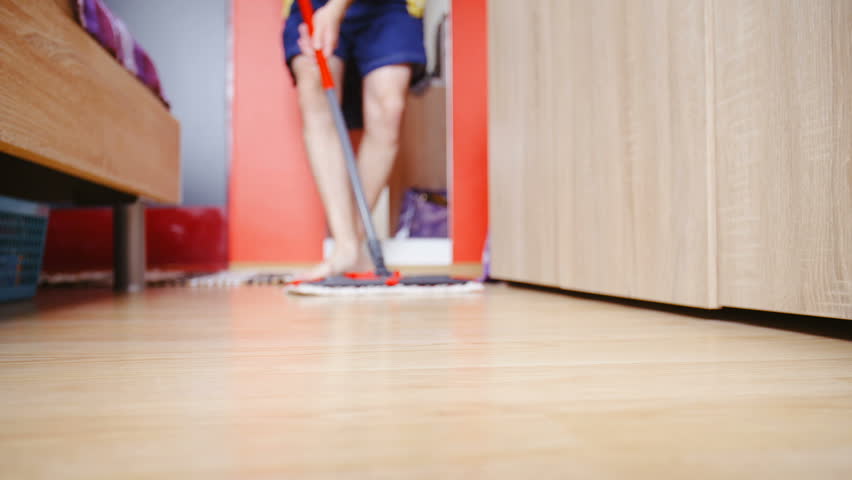 Don't forget to clean the floor before you put something under the bed. It will be a dusty place if you don't clean it regularly. Cleaning the floor is also important for your health because it lessens the dusty air in your bedroom.
Draw some plans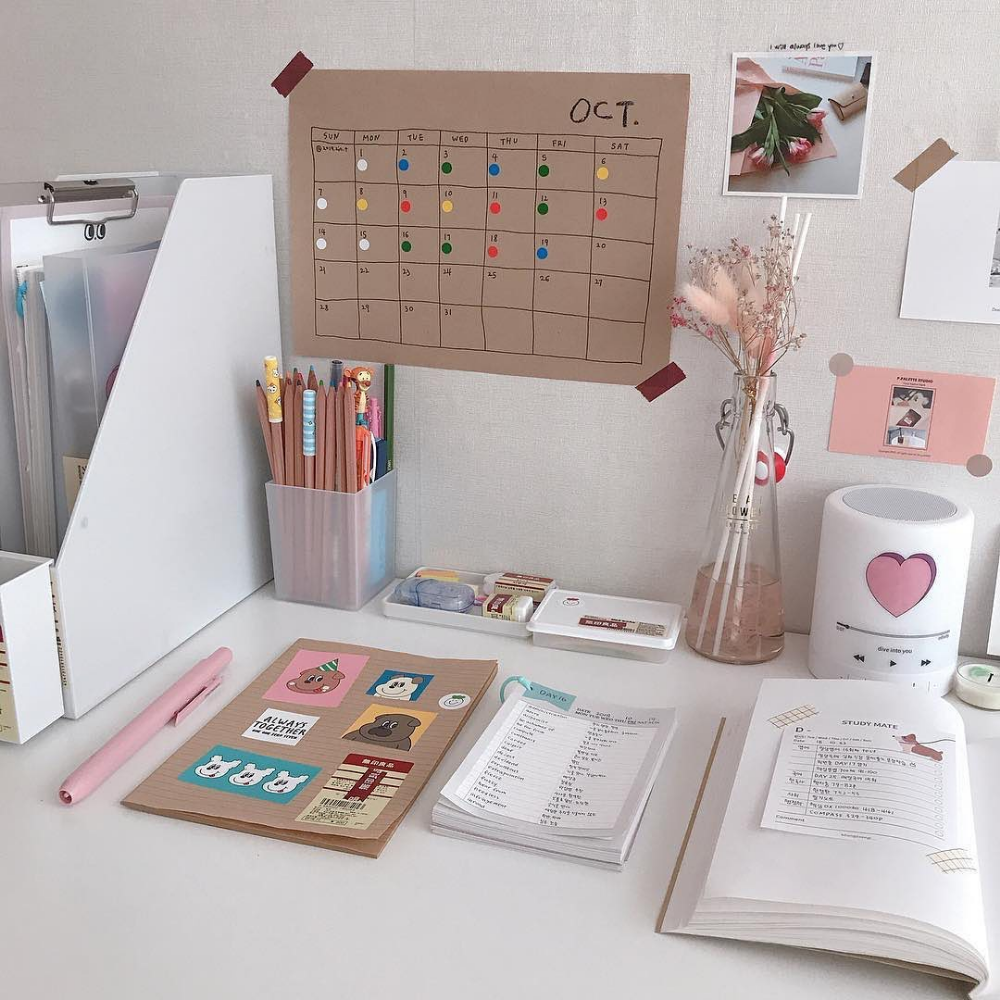 It is important to do because you need to plan what kind of container to put under the bed; wood, iron, plastic, glass. Thus, you need to determine the size of each container and the size of your bed.
Classifying the stuff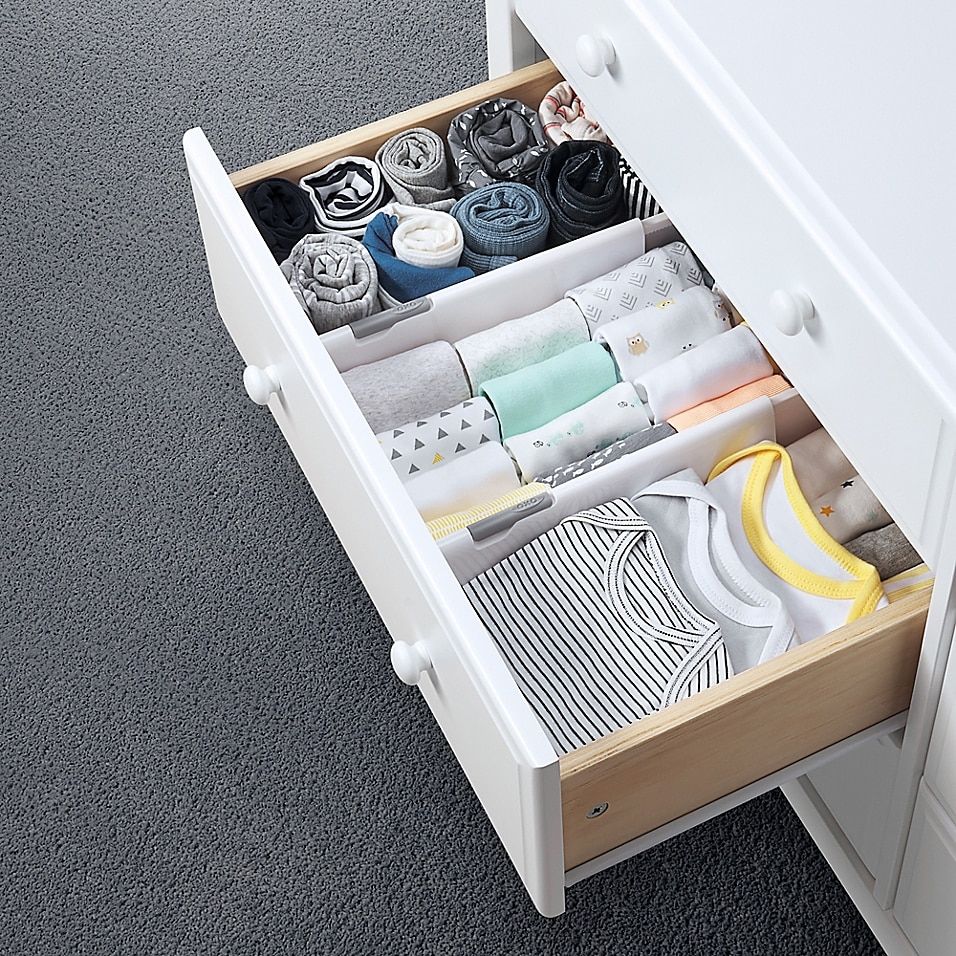 Before decorating the space under the bed, you have to classify the stuff to put in each container such as a basket, drawer, or simple box that you want to keep shoes, books, clothes, or other collections. Thus, you can find the stuff quickly when you need it.
Ideas to Decorate Space Under Your Bed
The development of home interior design increases during the modern era. Many room designers try to make use of some spots to maximize the room interior and its function. In this article, we will discuss the space under the bed as one of the unique spots that have many advantages. Here, the ideas for you!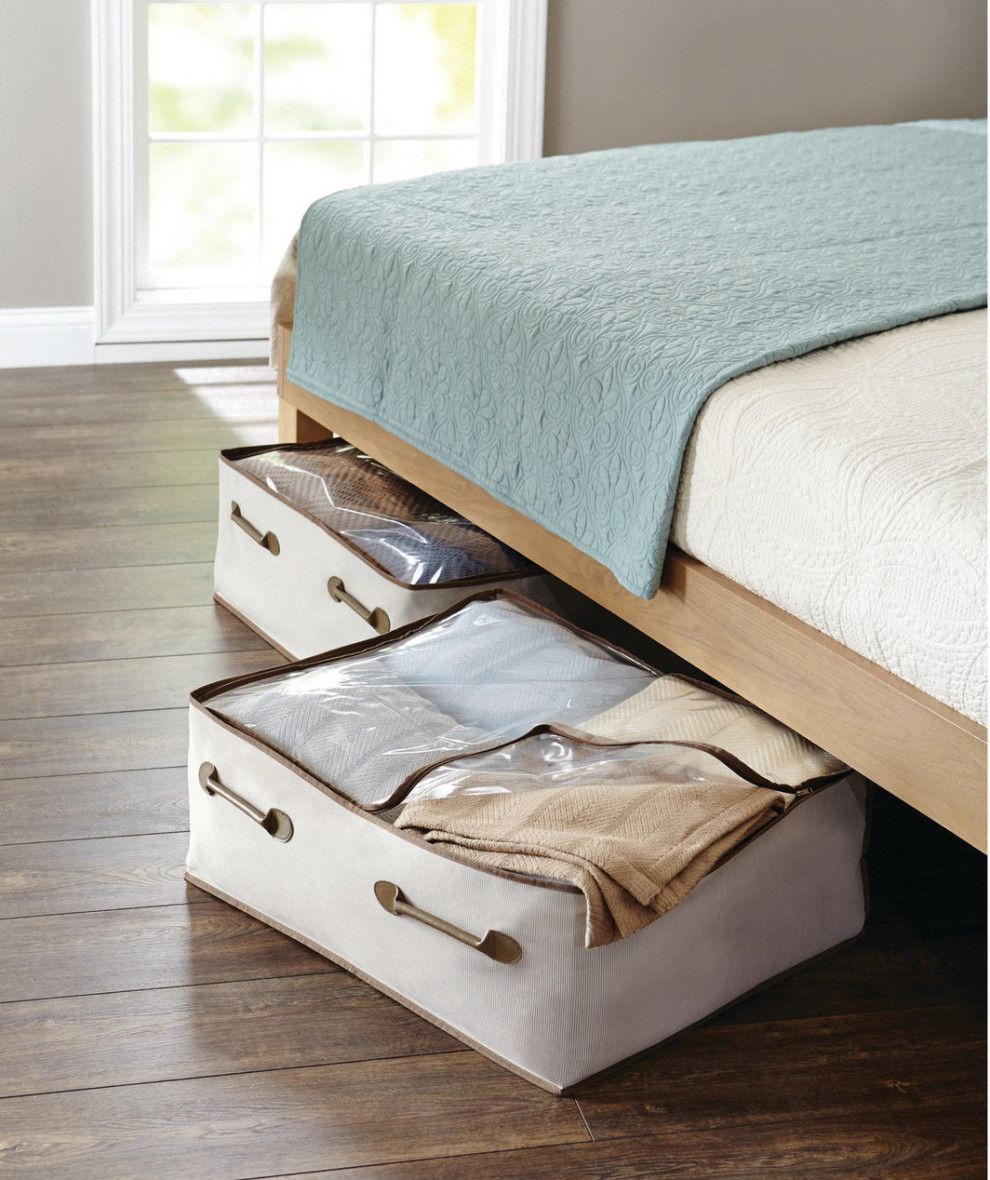 The first idea is to make it a wardrobe. It is a common idea to transform the space under your bed into a useful spot with multifunctional furniture. By having a wardrobe under your bed, you can put your pajamas, jackets, blankets, bedcovers, pillow covers, and other bed-things. Besides, by putting a wicker basket, you will have a new place for your dirty clothes too. It lessens the messy look in your bedroom and compiles these dirty clothes in one spot.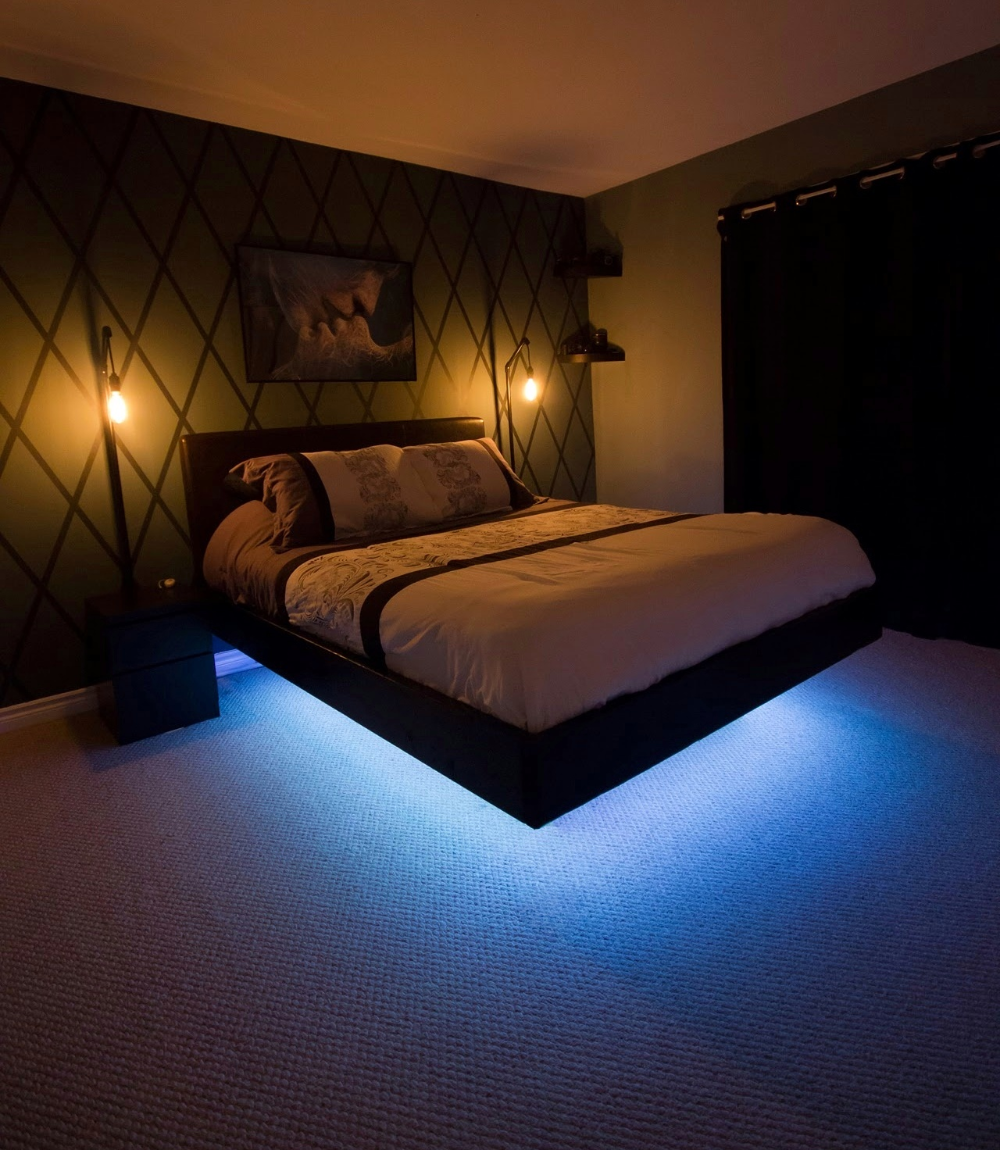 You can put an attractive decoration for space under the bed by having some lamps on it. The colorful lights enliven your bed and it replaces the side table lamp when you sleep. This lamp is essential to brighten the entire bedroom. Moreover, you can put an aesthetic basket to make it functional as storage with the sparkling Tumblr lamp. This lamp has various colors that suit your need to build a certain nuance with its colorful light.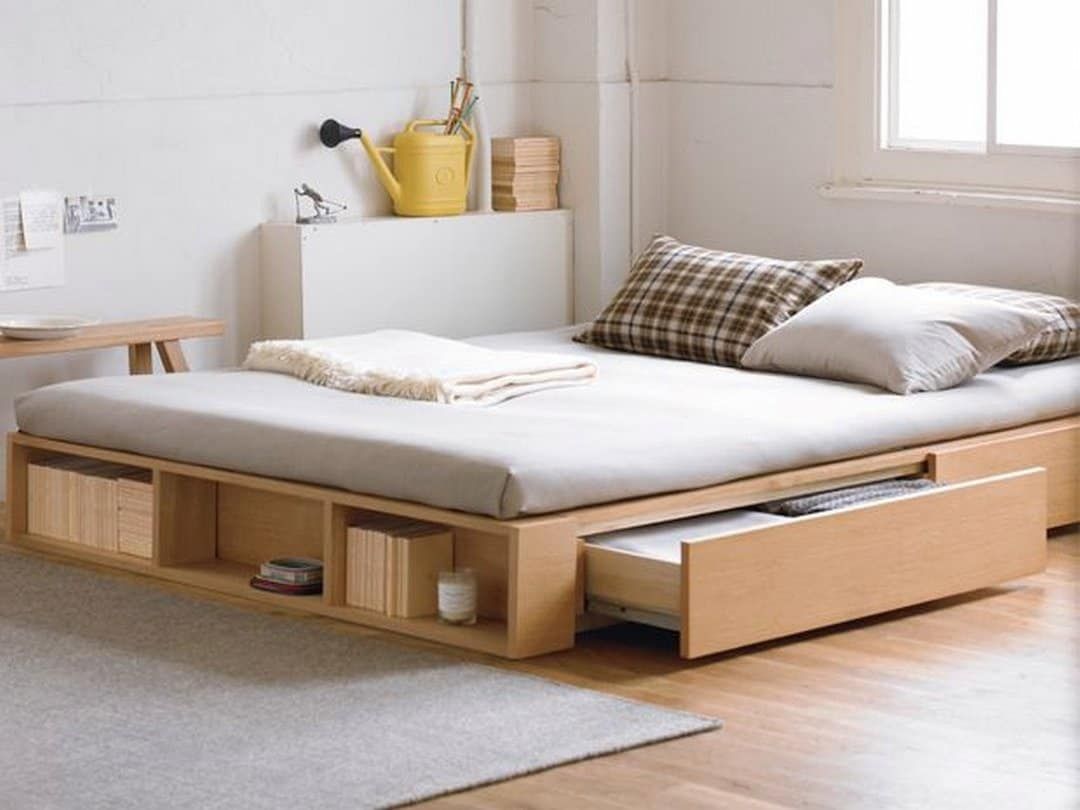 Transforming a space under your bed as storage is beneficial to combine the function and a decorative purpose for this space. You can modify this space using some boxes from wood, plastic, or iron material to form the storage. For a nice idea, you can add the same drawers to save more stuff under the bed. It is functional to give you more space as storage that will draw your bedroom theme. Using the same wooden drawers with the same handles is catchy to modify your bedroom.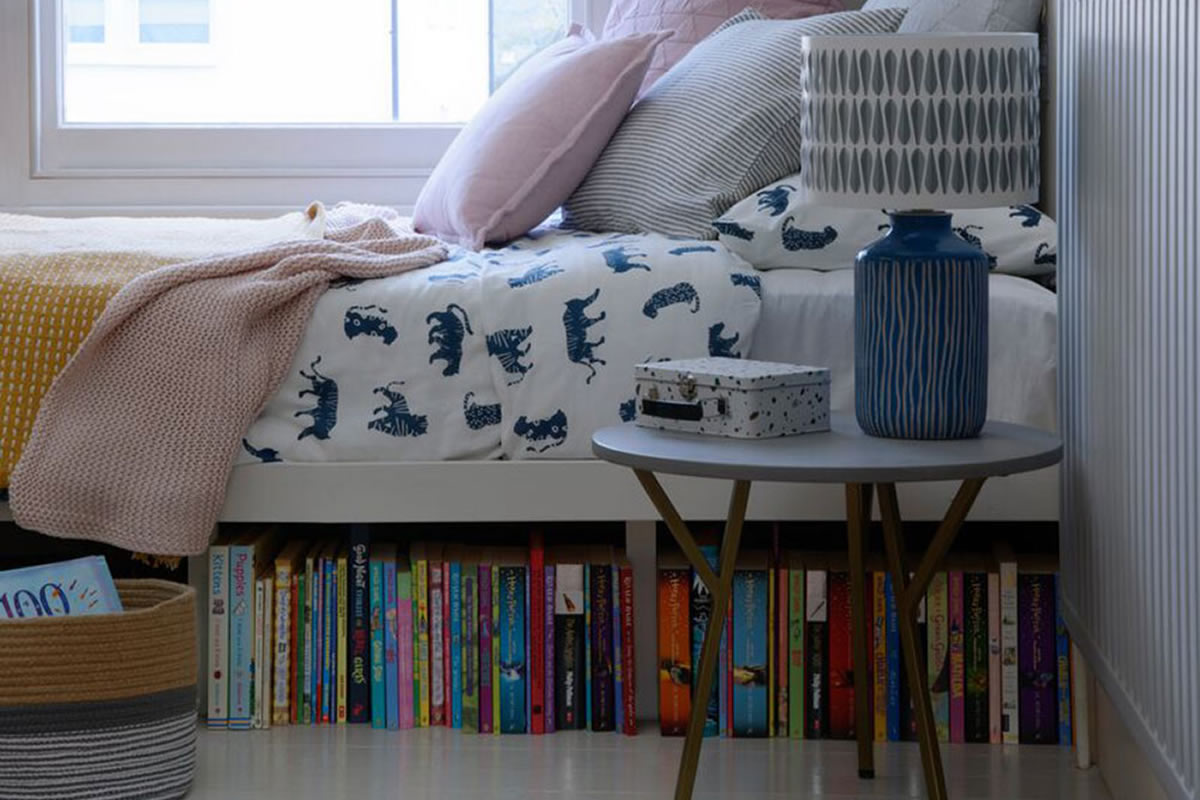 You can create an attractive mini library with bookshelf by transforming the space under the bed into a beneficial decoration. Save your book collections under the bed will make it easy when you take them while lying on the bed. Using a wooden box with a metalic drawer looks catchy to save your books. It gives an aesthetic view of your bedroom. Besides, you can make a unique bookshelf by covering all sides of the space under your bed, then rising your mattress to save the books or other stuff below it. It can be a private place for your favorite books that you want to keep out from others' eyes.
Conclusion
Thus our discussion of Brilliant Ideas to Decorate Space Under Your Bed. Having a limited space at home is not a bad thing. You can maximize the function for every spot in a room to make it storage. Especially for a small house that has a narrow bedroom, you need to use space under the bed to save this stuff. The ideas we have mentioned above may beneficial for you to design interesting storage by taking advantage of the space under the bed. Moreover, you can share these ideas with your friend to get an inspiring decoration. Happy decorating!