Druhomes.com – A trash can is an essential piece of furniture to put in every home. It is a container for all unnecessary things that have been thrown away. A trash can is usually put on the corner of the room then it will not lessen the aesthetic decoration in your room. As a storing waste, a trash can has some categories to adjust the kind of dry trash, garbage, wet trash, and recycle trash. Thus, it keeps the environment looks clean and healthy. You should put this furniture to make your room still clean and lessens the messy look in the room. Moreover, you can create a DIY trash can in the interior of your home.
Creating a DIY trash can helps you to increase creativity. It gives you an exciting duty while enjoying the day at home. Make use of your recycled trash, it will be functional and impressive. Moreover, it saves on your money. Before we start to give you some ideas for a DIY trash can, we should know the things to prepare.
Determining a design for your trash can is important to do at the first step. It helps you to seek the material based on its design and what tools you need to use. The design of the trash can is flexible because you can create it by your taste or imitate the inspiring trash can.
The next preparation is the material to create your trash can. Many recycled trash to use as the main material such as wooden board, bottle, rope, wire, cardboard, etc. A trash can is usually made of plastic and metal, but replacing this material with recycling material will not decrease the function nor the aesthetic value.
Before creating your DIY trash can, you need to compile the tools to make it. There are scissors, knives, wires, rope, ruler, glue, wooden saw, and many more that depends on your DIY trash can to create.
After preparing some things, we will give you some ideas for a DIY trash can that suits your simple apartment or home design. It doesn't belong to any room interior design, but it helps you to find the right design to complete the decoration. Let's discuss them one by one!
Bottle Cap Trash Can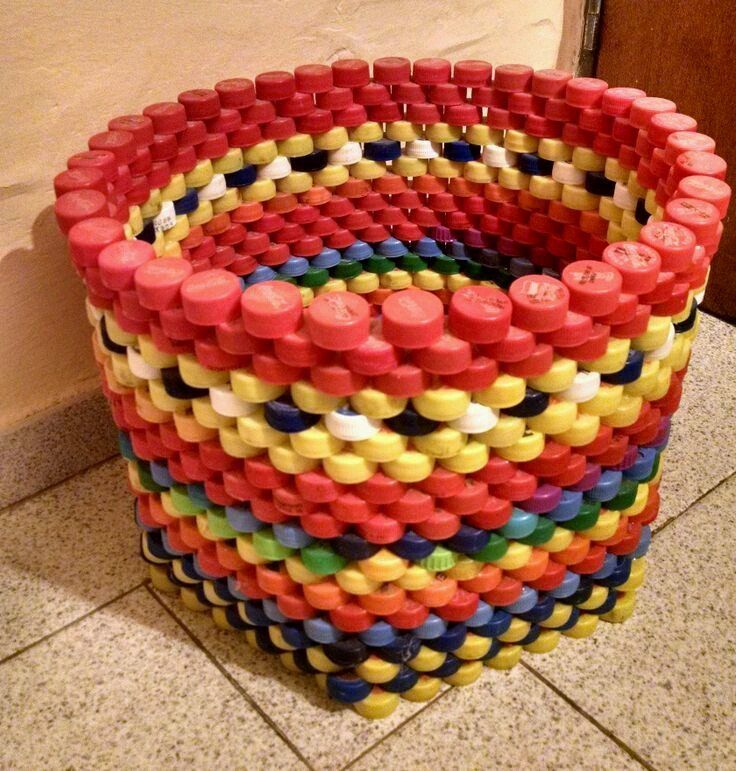 Don't waste your bottle cap in a trash can. You can compile it to make a useful trash can. The steps are not difficult to do. You have to make two holes for each cap that makes it possible to connect all the caps. Using a long wire, connect these caps to create one line. Repeat this step till you get enough caps to arrange it as a trash can. The shape of your trash can adjust your need to form it in rectangular, square, or round trash can. Thus, this trash can is catchy to put in your bedroom and contains dry waste.
Wire Trash Can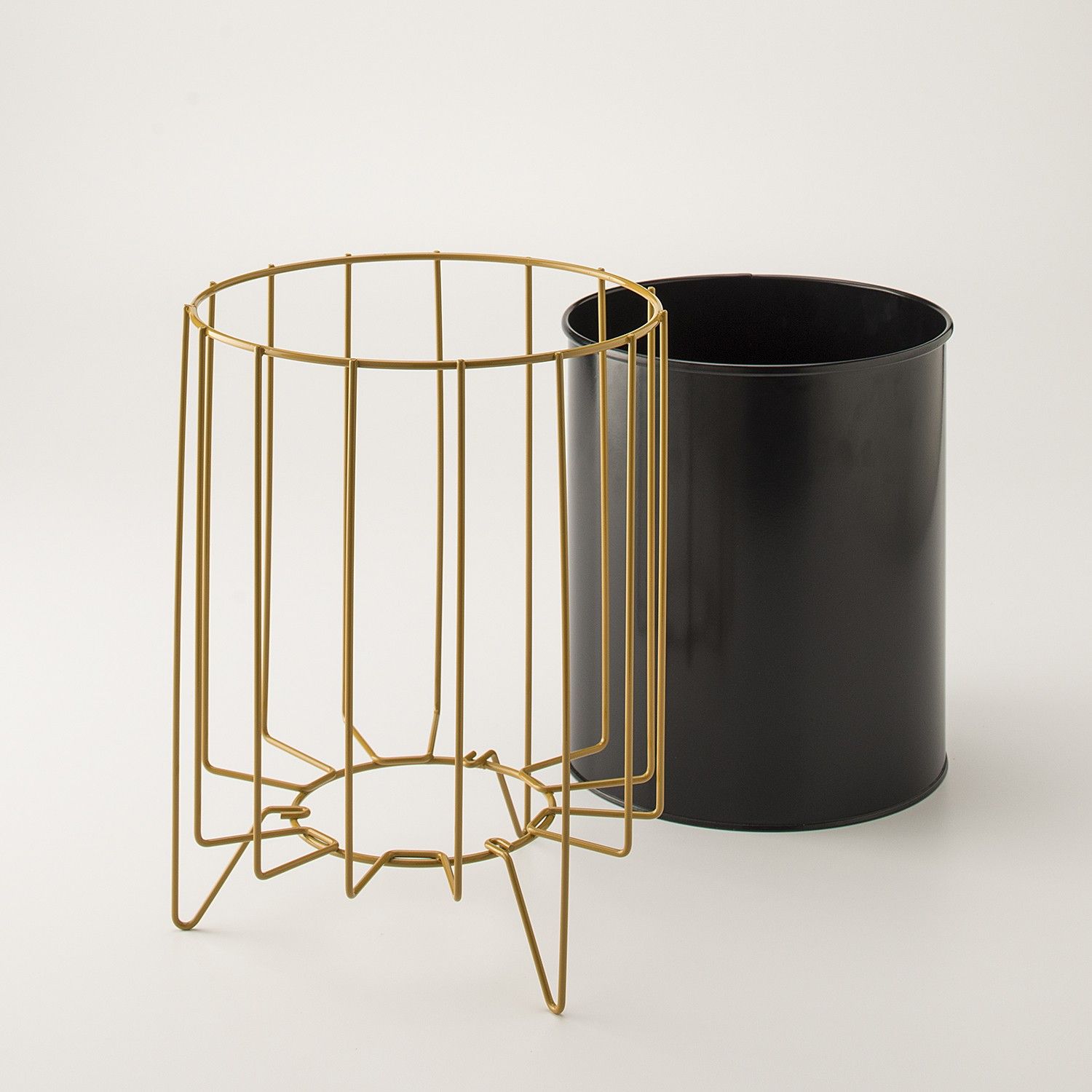 If you have a long wire material, it is beneficial to make it as a wire trash can. Design your trash can in a round shape by using wire material. Put a round wood or round plastic to be on the bottom side of your trash can. The black wire looks interesting to give an industrial accent in your room. This trash can is compatible to put in your bedroom, living room, and kitchen. The square lattice offers a transparent look into the dry waste in its container.
Cardboard Trash Can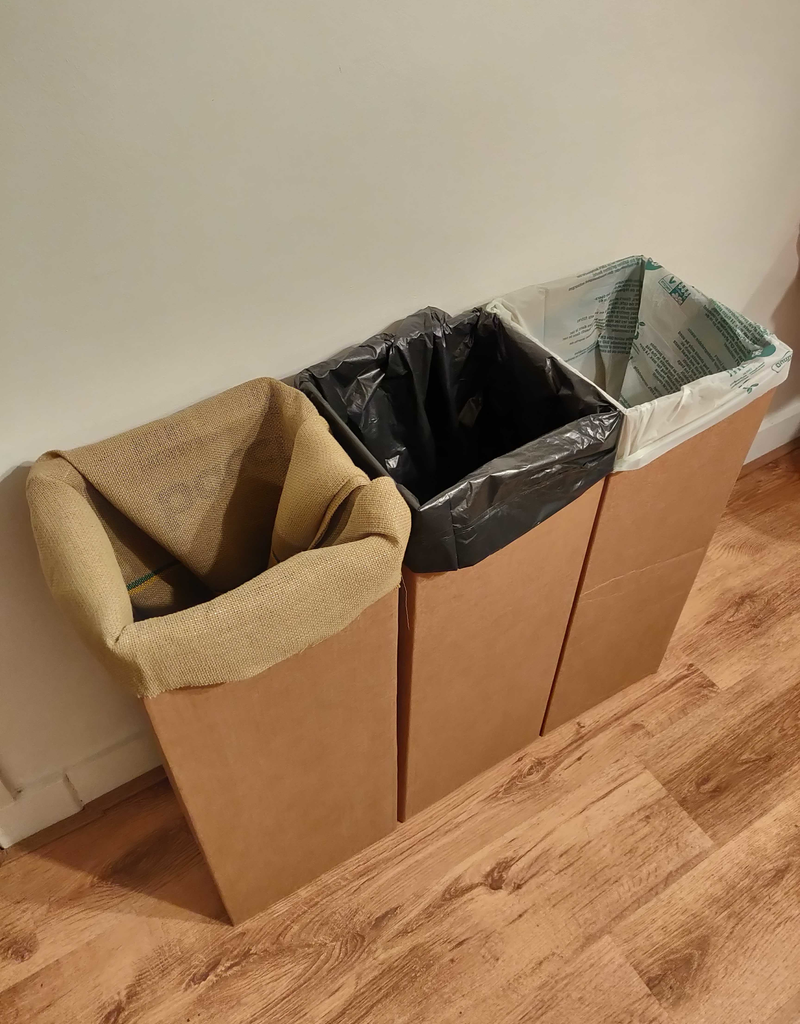 A cardboard trash can is the common type of DIY trash can. It is easy to make a trash can by using this material. Cardboard is on almost every home as the container for a certain thing. Make use of this material by cutting the cardboard in the right proportion, you create a new trash can in your home. If plain cardboard looks boring, cover it with aesthetic paper. The interesting patterns make your cardboard trash can more alive. Moreover, adding plastic or a sack inside the cardboard trash can makes it easy when you want to take all the waste from the trash can.
Lined Fabric Trash Can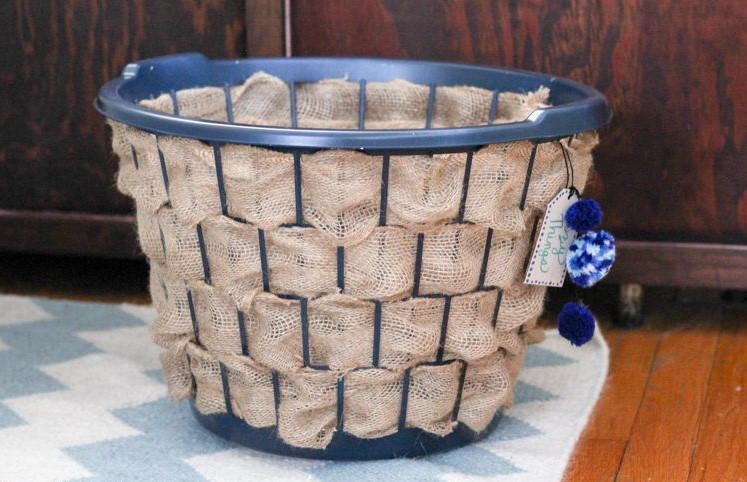 A lined-fabric trash can is a creative design for your DIY trash can. It increases your skill in waving the fabric through the lattice in a wire container. The fabric has a soft texture that is easy to wave in a small lattice. Decorating your trash can by using a colorful and artistic fabric arouses an impressive accent for your interior. Thus, this trash can suits your bedroom and your workspace.
Aesthetic Trash Can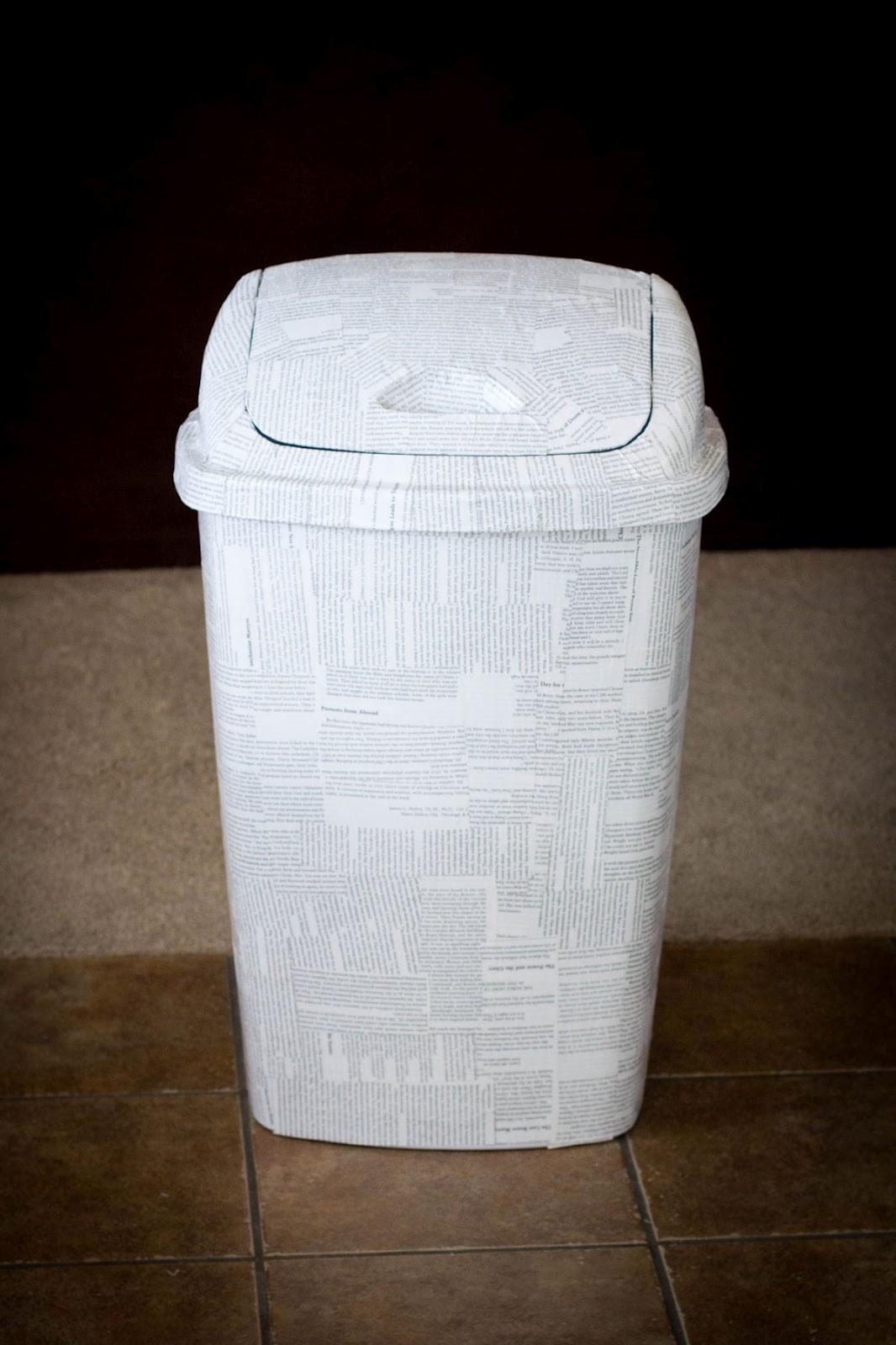 This idea has the same vibe as the previous idea of a DIY trash can. Create an aesthetic trash can by covering your trash can using interesting elements such as a newspaper and colorful paper creates a strange look. It is beneficial to make use of an old newspaper and a plain trash can. Connect the two elements by glue and try to cover them neatly. You create a new face for your old trash can, then it looks interesting to put in any room such as bedroom, living room, kitchen, dining room.
Recycled Trash Can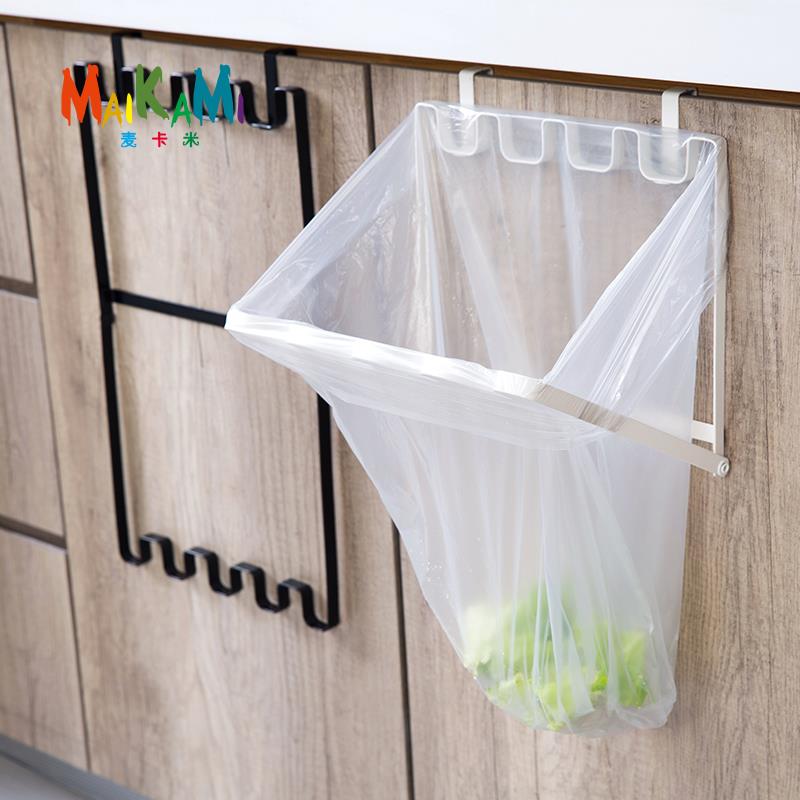 Recycle waste has a special function. It is functional waste that transforms your decoration by creating a new thing using this material. The recycle thing such as plastic bag, paper bag, and the vinyl bag is essential to be a trash can rather than throwing them into the damp. This material looks simple to stand on a standing stick as a holder for your trash can. This idea simplifies your room's interior because it doesn't look like a trash can.
Trash Can by Rope Material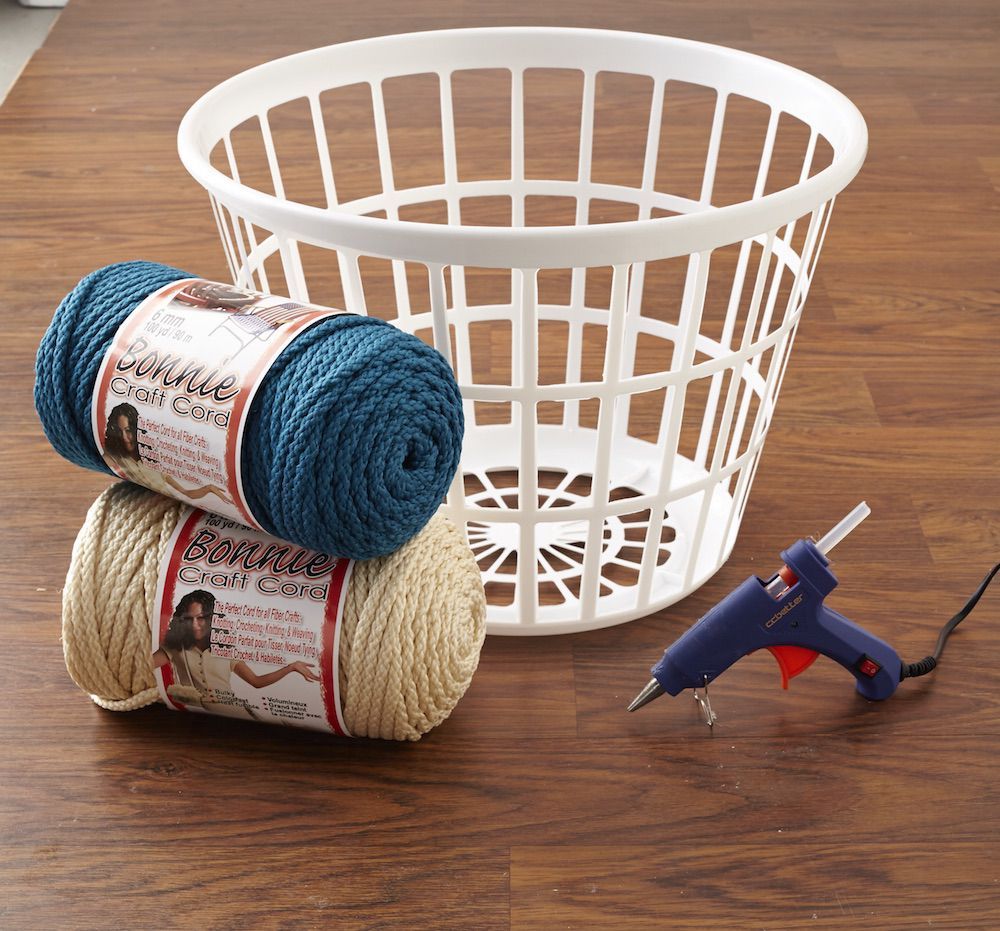 Creating DIY trash can sometimes need a simple material but has a great impact on the decorative value. Rope will transform the interior of your room by its color and appearance. By lining this material around the plastic trash can will get a natural look. The use of ropes shows a perfect combination that creates a bohemian accent in the interior design. Thus, creating a decorative trash can by using a rope is an easy thing to do.
Painted Trash Can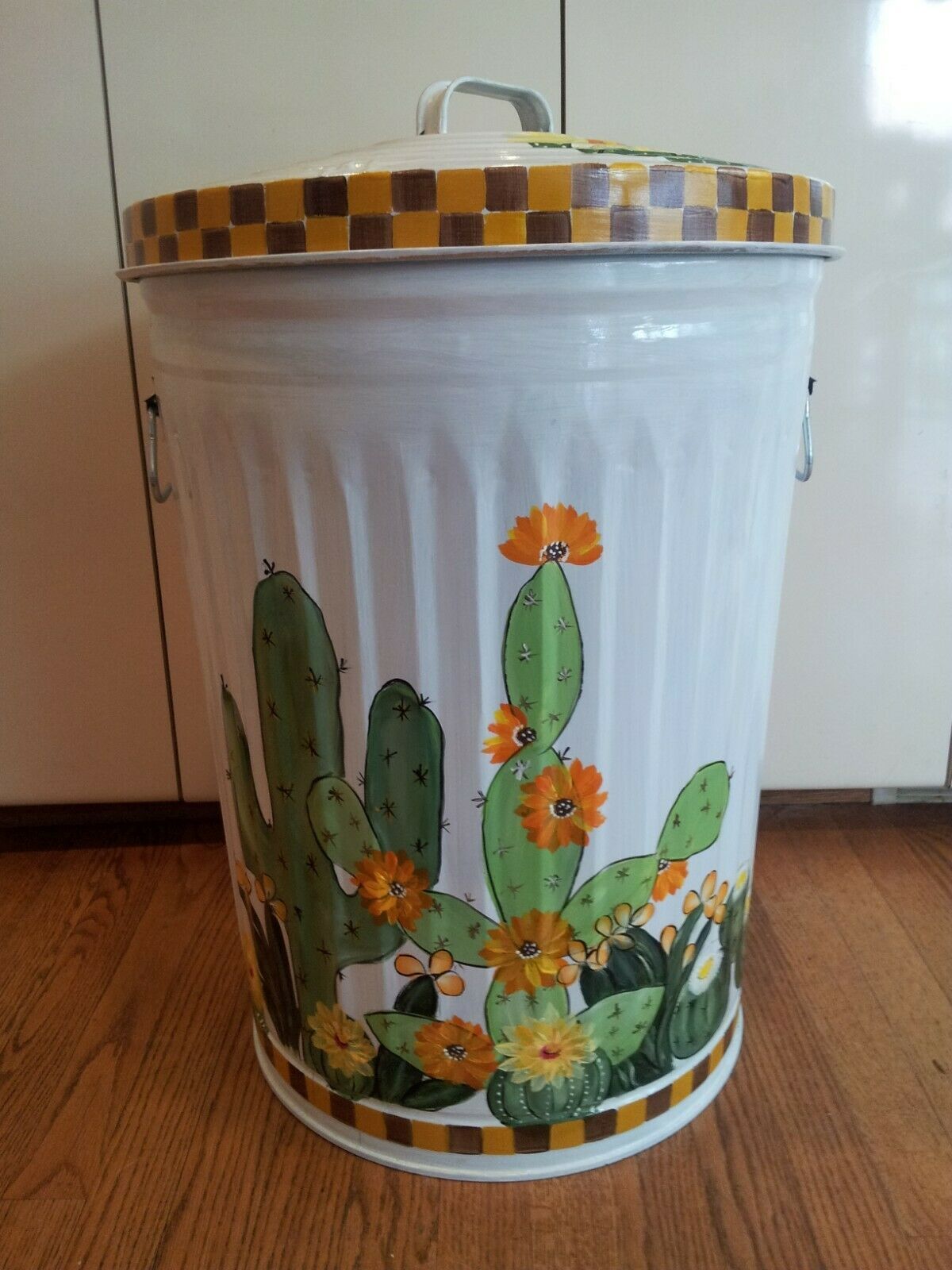 For those of you who want to create an artistic concept on your trash can, you can use a trash can with a variety of colors or a variety of paintings.  The colorful paint and unique images draw an artistic view of your interior design. Painting a plain trash can enlivens the aesthetic value you never have in a room. Besides, this idea increases your creativity to paint on different media and produce a functional decoration.
Gunny Sack Trash Can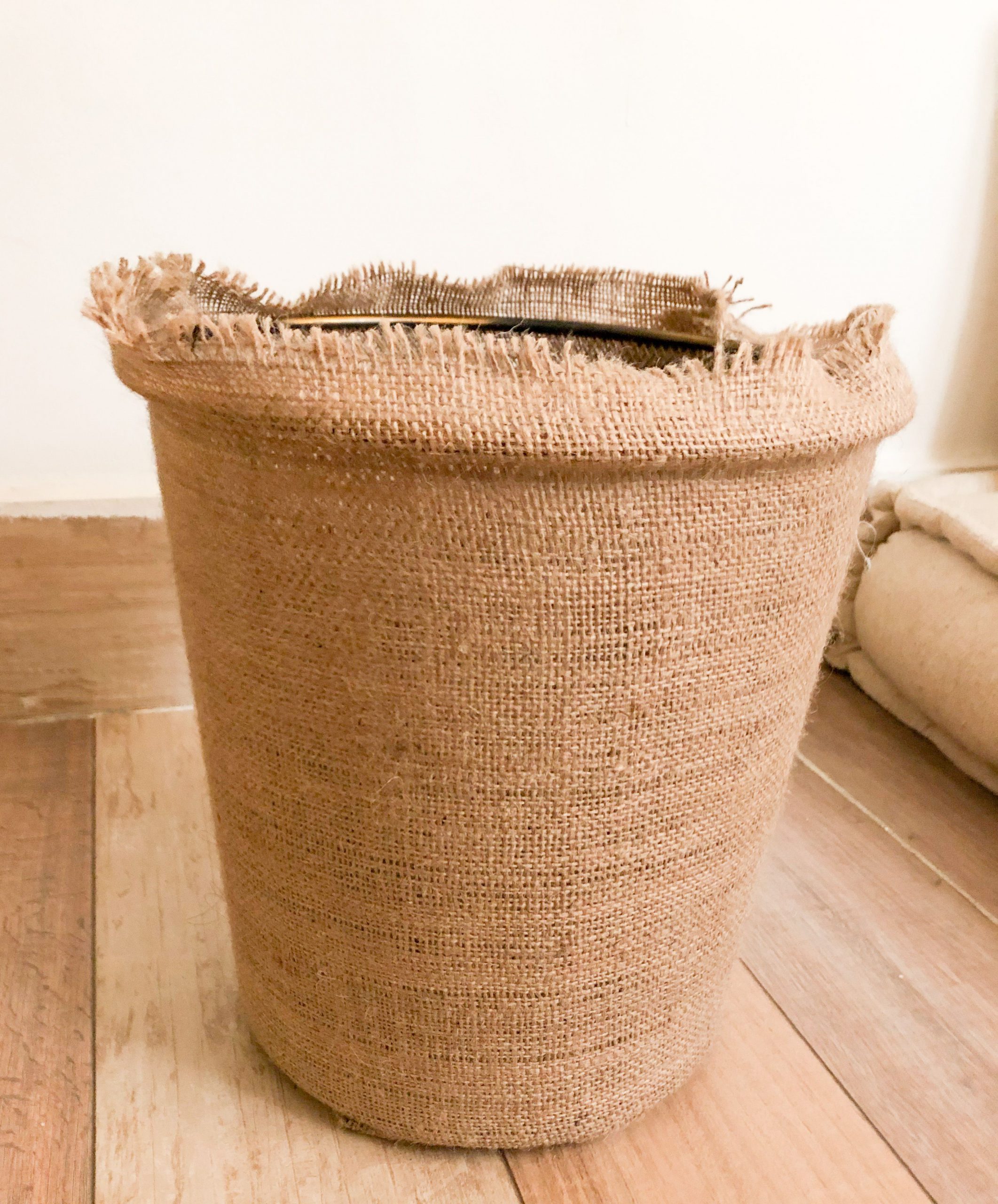 In home design, the use of a gunny sack is commonly used as a plant sack or a container for appliances in the kitchen. Now, it is different because this sack covers the trash can with its neutral color and interesting material. Using this sack to cover the entire side of your trash can may create a new look for your trash can design.
Thus our discussion about DIY Trash Can Ideas for Your Simple Interior Decoration. A trash can is an important piece of furniture to have in every home. You should put this thing in a place that produces more waste such as a toilet, bedroom, kitchen, dining room. Besides, a trash can offers a decorative value by designing an attractive appearance. DIY trash can helps you to find the rightest decoration for your trash can to suit the interior. We hope that the ideas for a DIY trash can are beneficial for you. Happy decorating!