Druhomes.com – A sink is an essential part of home decors and furniture that provides space to wash your hand, brush your teeth, wash your face, clean the kitchen appliances, and many more. It is commonly used in daily life, then it looks dirty sometimes. The dirty sink may cause odors and an unhealthy environment. Besides, the bacteria emerge from the dirty sink and will give a negative impact on your kitchen and bathroom. Thus, it is important to clean it regularly.  The sink cleaning will make your kitchen or bathroom shines like a new decoration.  Before cleaning your sink, you need to prepare some things, there are:
Prepare the tools to clean it
There are many tools that you need to prepare such as plastic glove hands, fabric glove hands, a mask, a cleaning brush, cleaner liquid, dry cloth, and so on.
You can't use the same cleaner liquid the different materials. A certain material needs a different cleaner to maintain its original look. If you use the hard cleaner to clean plastic material, it will damage its surface.
After knowing the various things you need to pay attention to before cleaning your sink, then we will then discuss the main topics in this article. You can follow a variety of sink cleaning tips in your kitchen or bathroom interior. In the right way, you can effectively create a clean and comfortable interior for your daily use. For that, let's discuss these tips one by one!
Remove All the Things on The Sink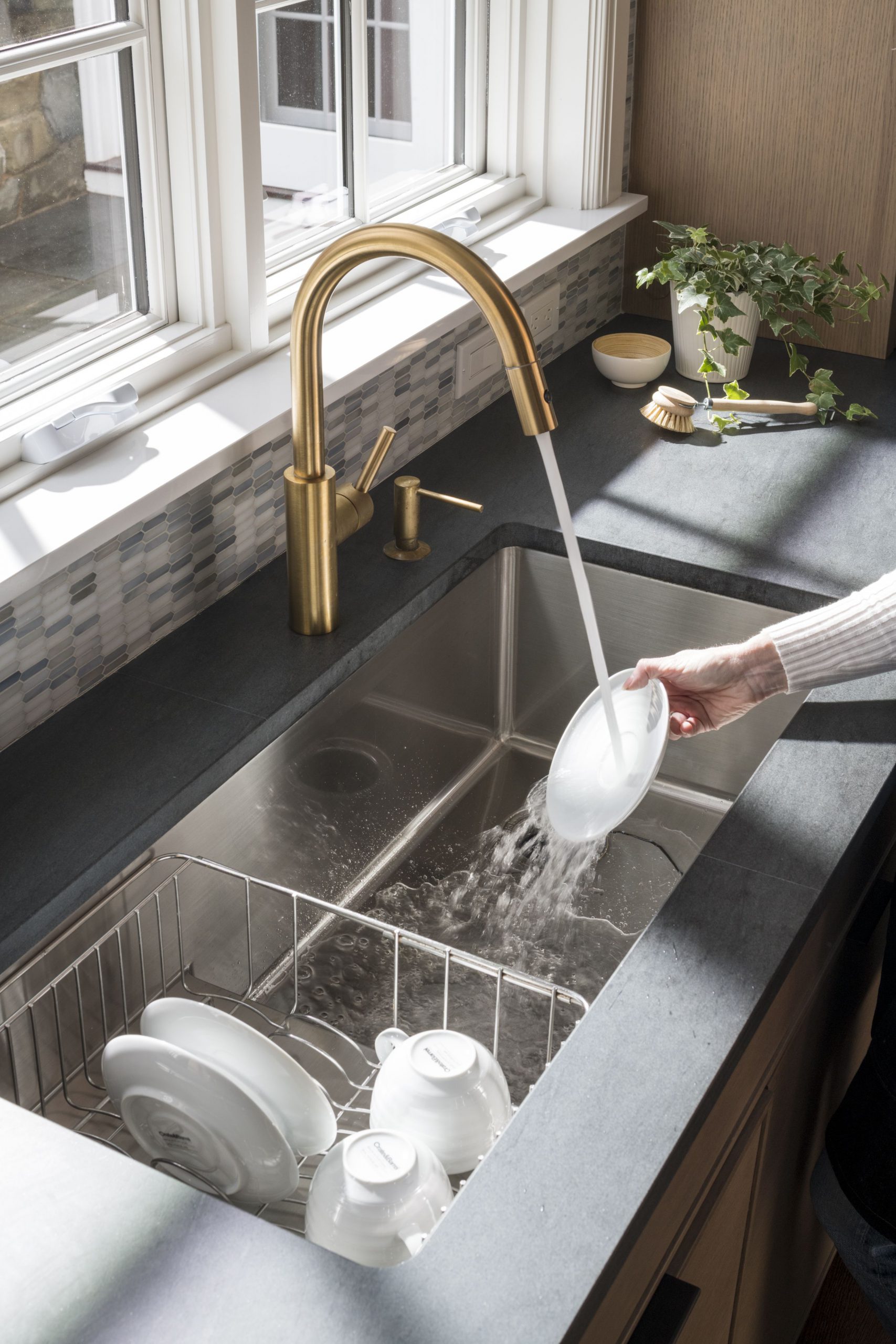 The first step is removing all the things from your sink. If you like to left the dirty things on it for long periods, it causes a dull sink and increases the bacteria to thrive on it. Thus, if your sink contains some dirty appliances, you should wash it, then left the sink still bare. When you wash them, make sure that you don't leave any traces or dirty stains on the surface of your sink.
Observing The Material of Your Sink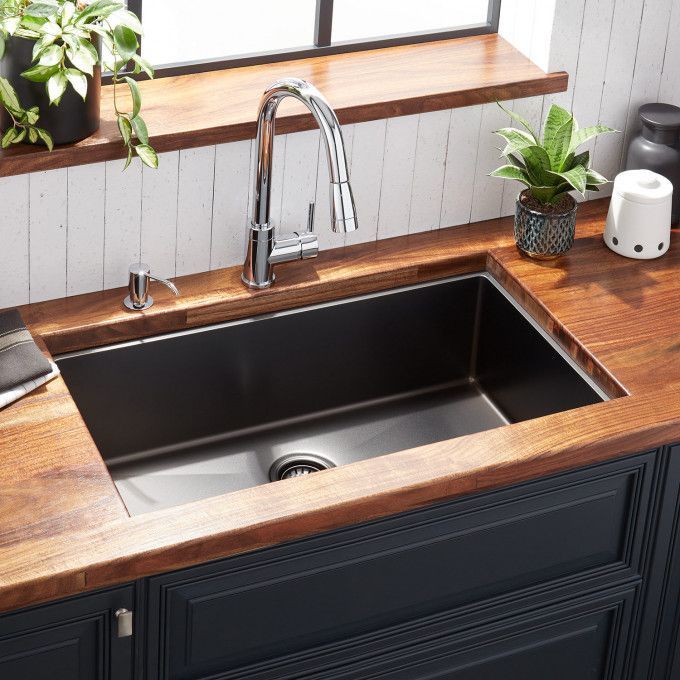 It is important to know the material of your sink. It makes your sink stays good by knowing which treatment suits your sink. If you have no idea about it, you can ask the manufacturer to bet yourself that you choose the right cleaner. An old plastic material can't use an Acidic cleaner, but it is safe for the newer plastic material. Aluminum chrome, stainless steel, galvanized steel are the common material to use baking soda or white vinegar.
Use the Cleaner Liquid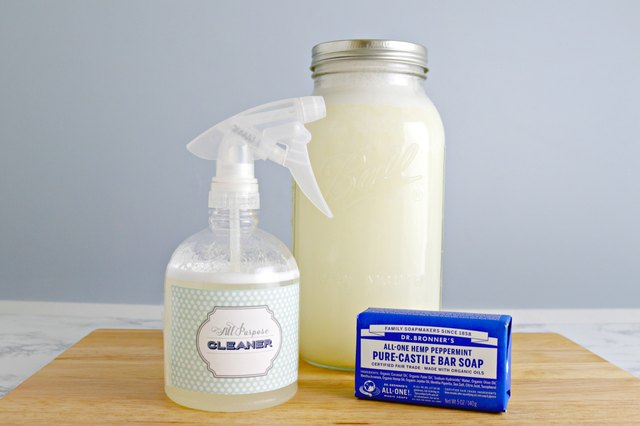 There are much cleaner to clean your sink. Acidic cleaner, enzymatic cleaner, Use the hard cleaner slowly to make sure that it will not touch the outside of your sink. If you like to pour it in a water container it may safer for you, but water can reduce the effectiveness of this leaner liquid. Thus, you should pour less water. The other way is using the sprayer to make it easy.
It may be hard to clean the grime from the faucets, then you should use the cleaner that can remove it. The cleaner liquid with sodium hydroxide can reduce the grime if you wash it thoroughly. You should be careful if you want to choose the cleaner liquid because some of them cause skin and eye irritation, then it is important to read the instruction in its container.
Rub Your Sink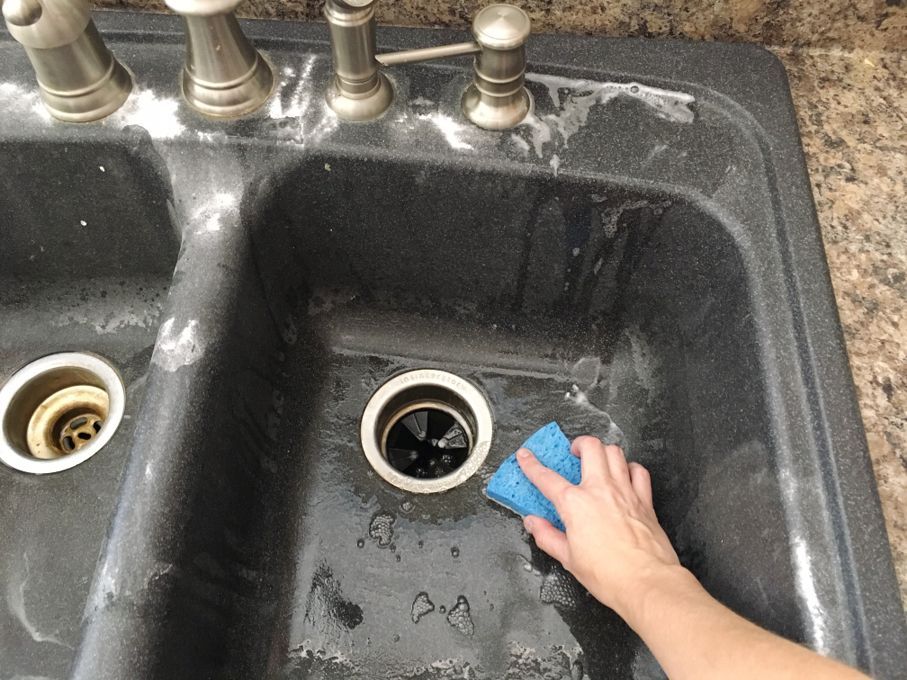 Make sure that your sink and faucet will not get any damage because of the cleaner material. Even though it can't remove the grime thoroughly, but it makes your sink cleaner than before. Thus, it also depends on your cleaning process when you rub the sink. Rinse it by using warm water can help you to remove the grime easier. Don't use the knife or other sharp things to remove the grime, it will leave scratches.
Using Baking Soda or White Vinegar on the Hard Stains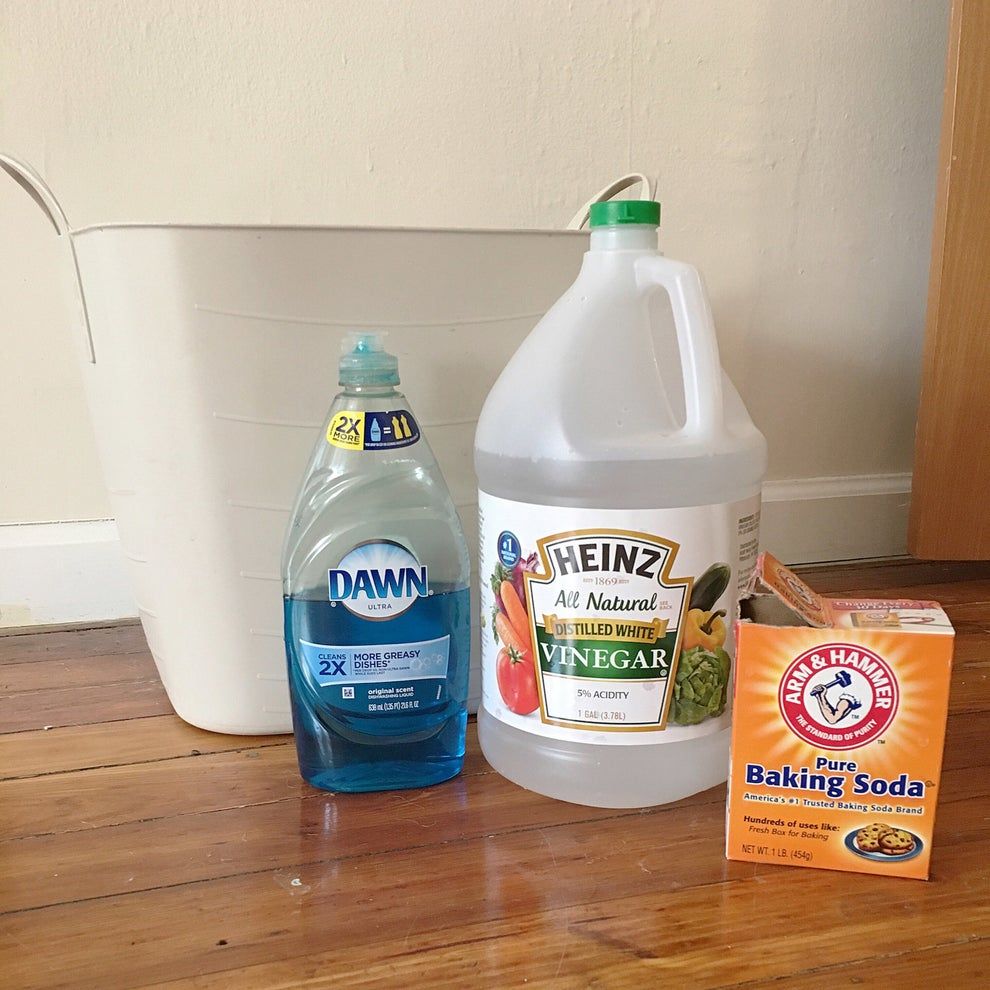 Baking Soda is a good cleaner for hard stains. It can remove the rusty stains on steel and iron material. Besides, white vinegar also can help you to clean the hard stains. Both cleaner materials are easy to find in a department store, or even you have them in your kitchen cabinet.
You can use baking soda to clean the hard stain by using a brush, then spray the white vinegar before you rinse the sink. Repeat the step for the best result, then let it for three seconds before you rub it again by using a brush or a wet cloth. You can rinse the sink with faucet water to make sure that the chemical cleaners are completely removed from your sink.
Dry Your Sink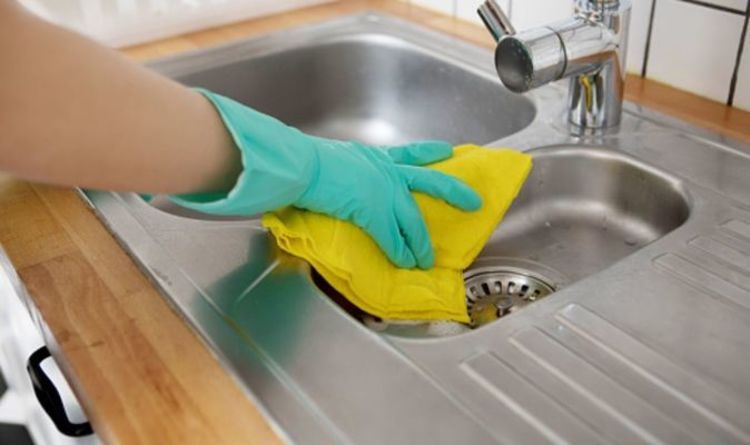 After cleaning every spot on your sink, then you can remove all cleaning stuff from the sink. Let it dry naturally before you take a cloth or fabric to dry your sink. Wipe the sink in the same direction from left to right. Change the cloth if it is too wet. Make sure that the surface of your sink is completely dry. This step helps your sink to let the cleaner liquid evaporate from the sink thoroughly.
That is our discussion about Sink Cleaning Tips for a More Beautiful and Attractive Kitchen. Cleaning the sink is a must to do. The sink contains many bacteria and grime if you don't clean it regularly. The dirty stains and wet environment causes rust stains on steel and iron material. Moreover, it also emerges on your faucets. This stain is disgusting and makes your kitchen and bathroom sink looks dirty. Thus, you need to clean the sink to maintain cleanliness and an aesthetic impression. We hope you can follow the tips we have provided for you. It may help you to clean the sink properly. Happy decorating!