Druhomes.com – A twin bedroom is the kind of bedroom that has two beds. This room can transform a bedroom together in a simple way. A twin bedroom is a practical idea for those who cannot stay alone and want to share a room with others. It has a bigger size than the ordinary bedroom and large enough for two people. Even though it is identical to a kid's room, you can also apply this design to an adult bedroom. Thus, this bedroom will suit your need and you can decorate it depends on the interior design you want to use. Before we discuss Arranging Twin Bedroom to Create a Cozy Place to Sleep, you should know the benefits of having this room in your home. There are some benefits of a twin bedroom:
It can be a guest bedroom
You can separate the beds by using a partition such as a wardrobe, curtain, and storage
It can be your children bedroom
It is an affordable room because it merges the interior design in one room for two people
The idea of a twin bedroom is interesting for a small family who wants to have a room for two children. It can be an instant way when you have a low budget to decorate two rooms, then using this room will help you a lot. For that, let's discuss the ideas that you can follow one by one!
Storage Arrangement
The first thing we discuss in creating a twin bedroom decor is arranging the storage area. Storage area is an important thing for you to pay attention to because this is an essential thing for you to have. You need a storage area to store your belongings and also put the decorations you have. For that, here are a variety of styling ideas that you follow!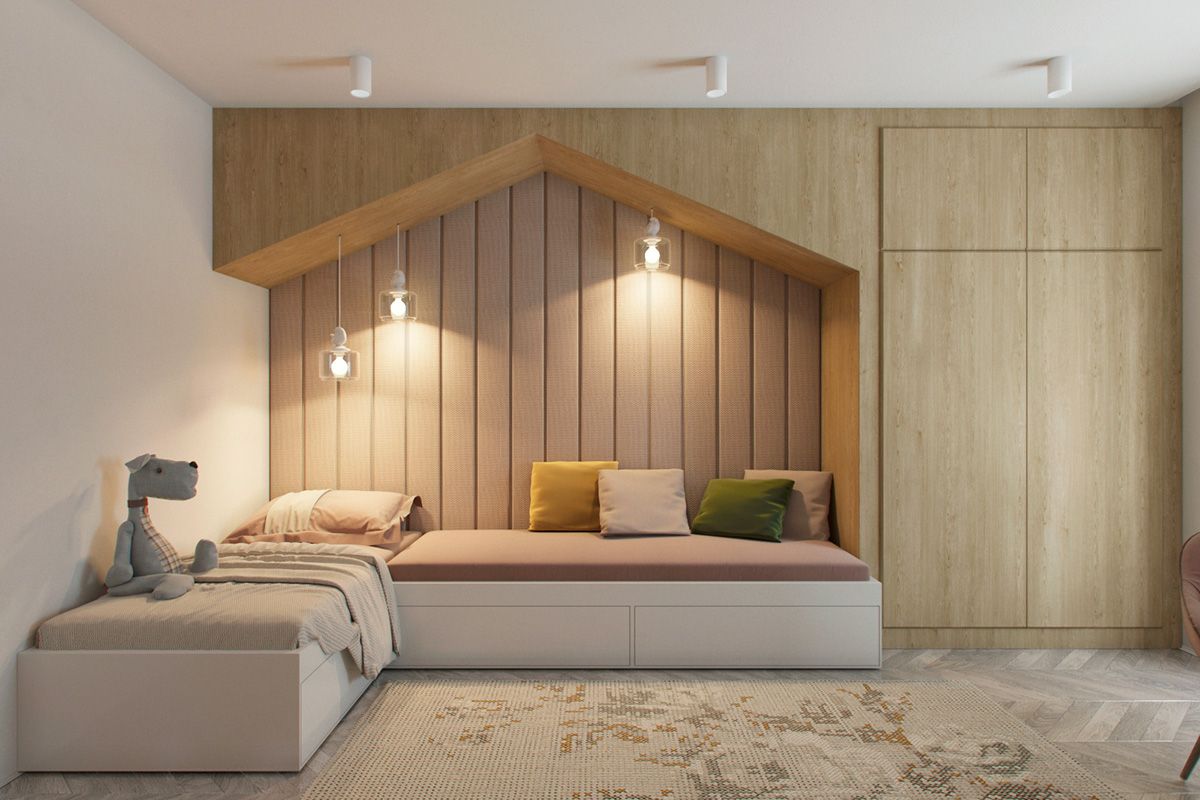 If you have two beds in a bedroom, you can build wall storage to simplify the bedroom layout. It is beneficial for you to use the wall to make storage in a big size. Install some wooden boards to create storage on the wall. This storage uses your sidewall as a part of it. It is a creative idea if you want to give something different and unique in your twin bedroom.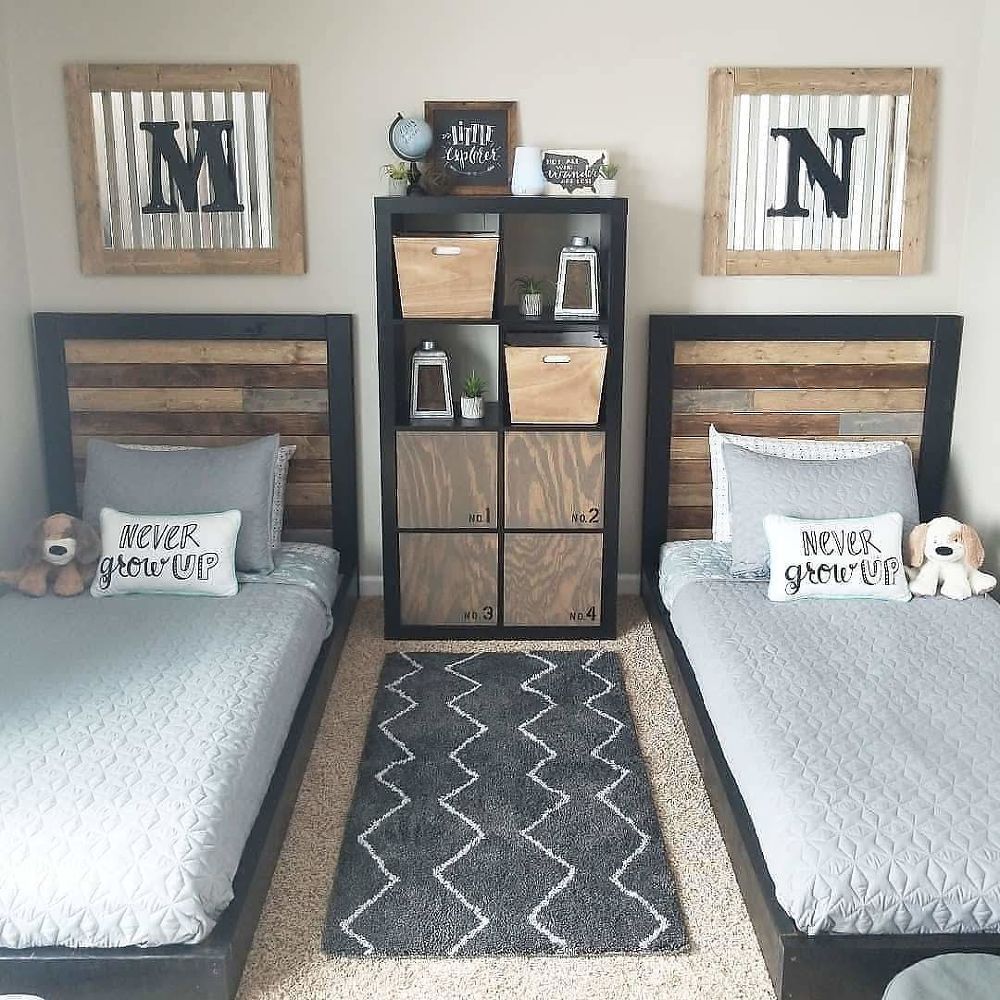 The important thing you need to consider before you put storage between the beds is how long the space you have. Make sure that your storage has enough size to put in that spot. When you put your storage between the twin beds, it should be enough to share the storage for two people. The same number of drawers is also important. As a strategic layout, it allows you to draw the things from your storage even when you like to stay in the bed. Add an aesthetic rug to complete the decoration near your storage.
Storage on Another Sidewall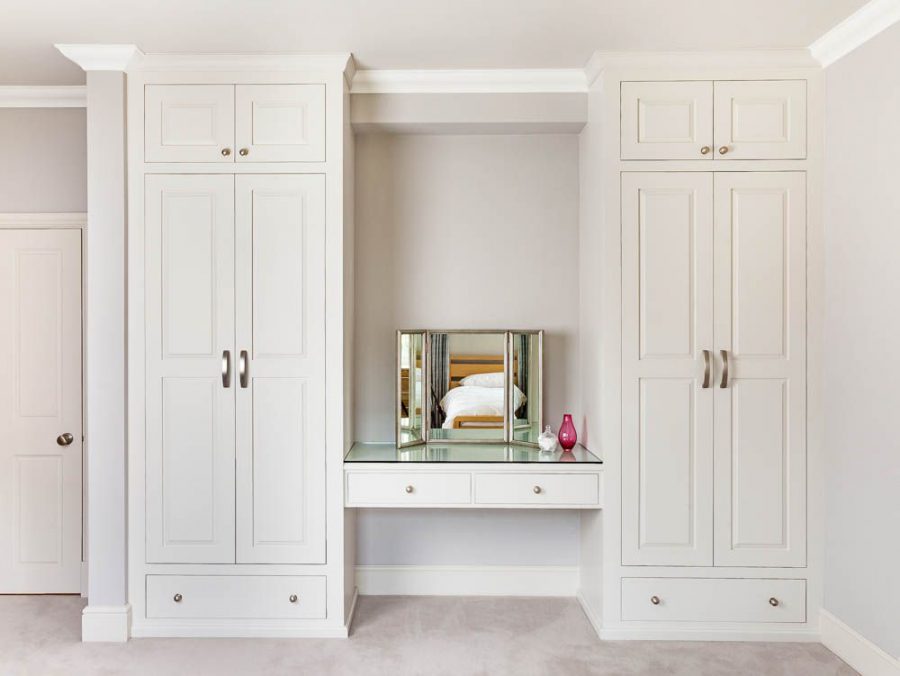 If you like to give a spacious impression to your twin bedroom, don't make it looks crowded by creating an ornate layout. Give it another look by arranging your storage on another sidewall. It is maximized the function of space on another wall. If you want to have a big storage, then arranging it on another wall is a nice solution.
Furniture Arrangement
In addition to the arrangement of the storage area, you also need to determine the arrangement of the furniture that you use in the interior of your twin bedroom. You can use a variety of furniture that you want and need in your bedroom. You can use furniture with one function or multifunctional furniture. Most importantly, the furniture you use can help you in all your activities every day. Here's the discussion!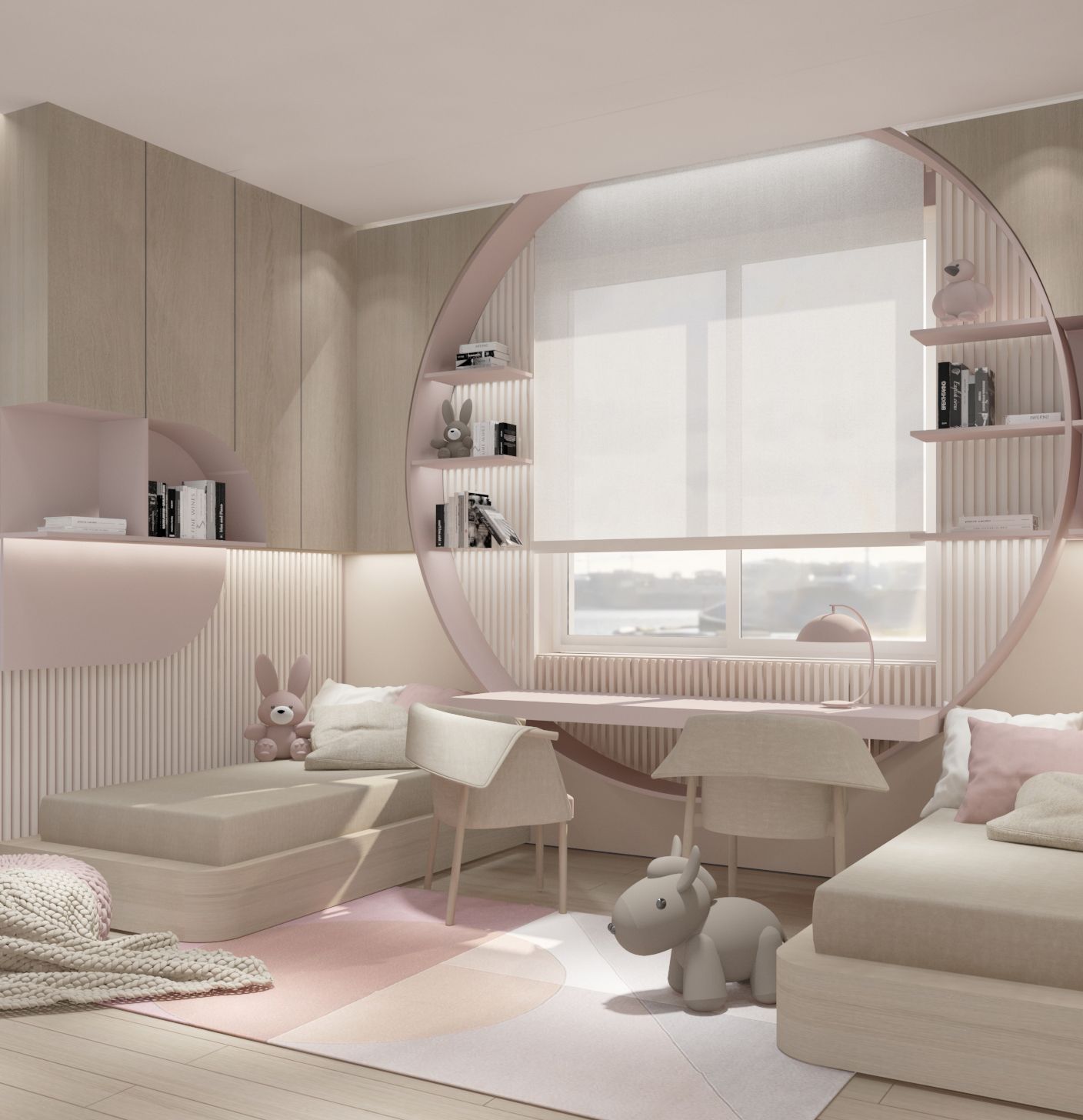 The table is a common piece of furniture in a bedroom. You can create a workspace in a twin bedroom by arranging a table against the window. This arrangement will refresh your mind when seeking inspiration and looking outside the window. For the table design, use a table that adjusts your interior design or using the same color as your wall. Since it is for a twin bedroom, put a long table on your twin bedroom to provide enough space for two people when using a table together.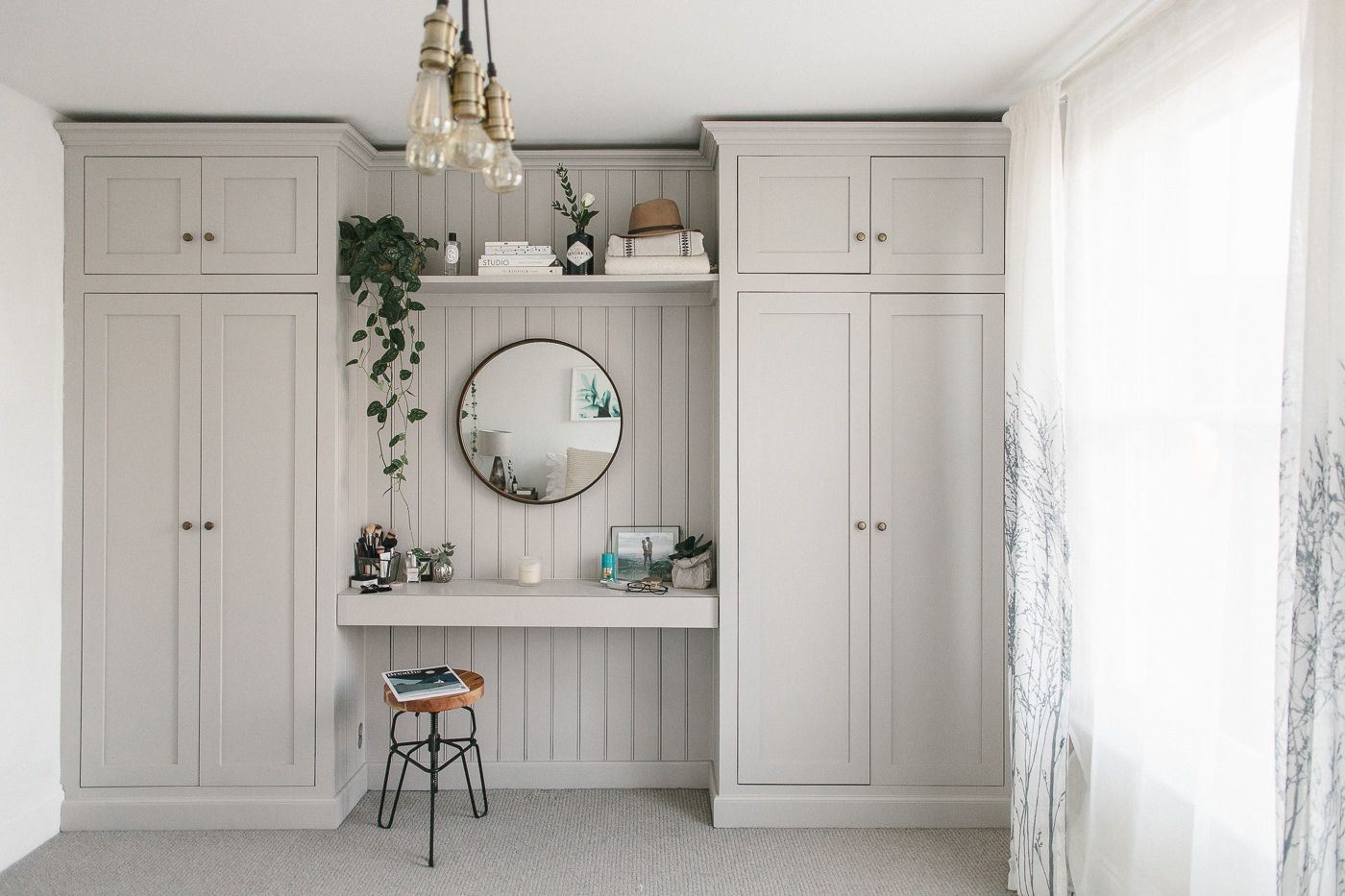 The right wardrobe to put in your twin bedroom is a minimalist wardrobe. It has a simple design with cleanliness and a functional design. The wardrobe in a twin bedroom should be enough for the stuff of two people that will put their stuff inside it. Thus, choose two vertical wardrobes that will dominate the sidewall to maximizes your storage. To make it more complete, install wall-mounted storage between the wardrobes, then put a dressing table too.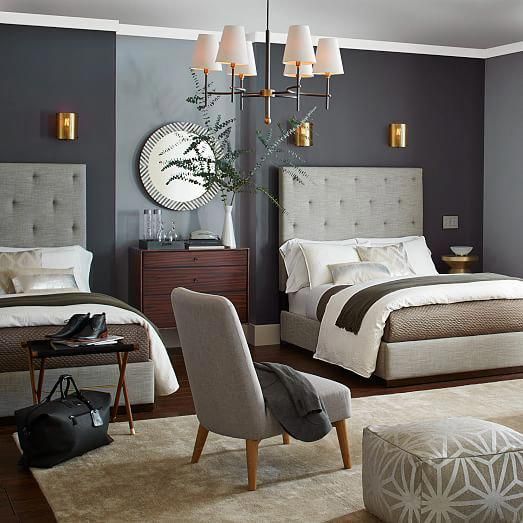 A chair is an optional piece of furniture, but this furniture will complement the table in your bedroom. Having a chair in a twin bedroom need to simplify its shape because you will add two pieces of furniture in the same room. You can reduce the number of chairs by installing only one chair.
The Beds Position
A bed is an important piece of furniture in your bedroom. A bedroom that has two beds, usually has a small size, in the range of 39 inches wide and 75 inches long. Thus, it is necessary to arrange the position of your twin beds because it has a smaller size, then you should arrange it to put your double beds in one room. Let's discuss!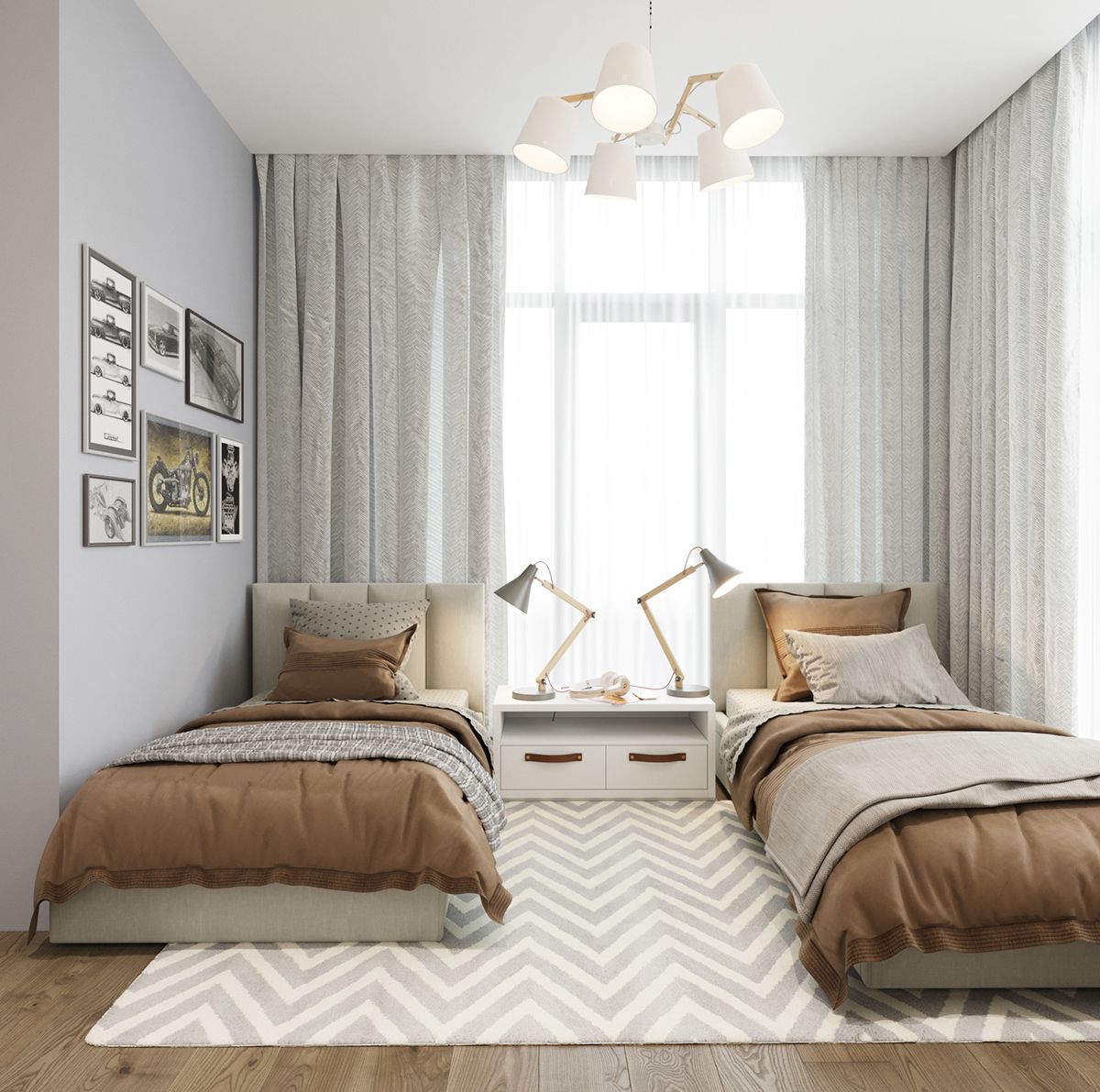 You can put your twin beds near the window. It provides natural light to brighten your bedroom. Besides, this spot gives you fresh air in the early morning, a scenery of raindrops, and a beautiful view of the outside. To clear the dust or dirty air, open and clean your window regularly, then a new atmosphere will fill the air.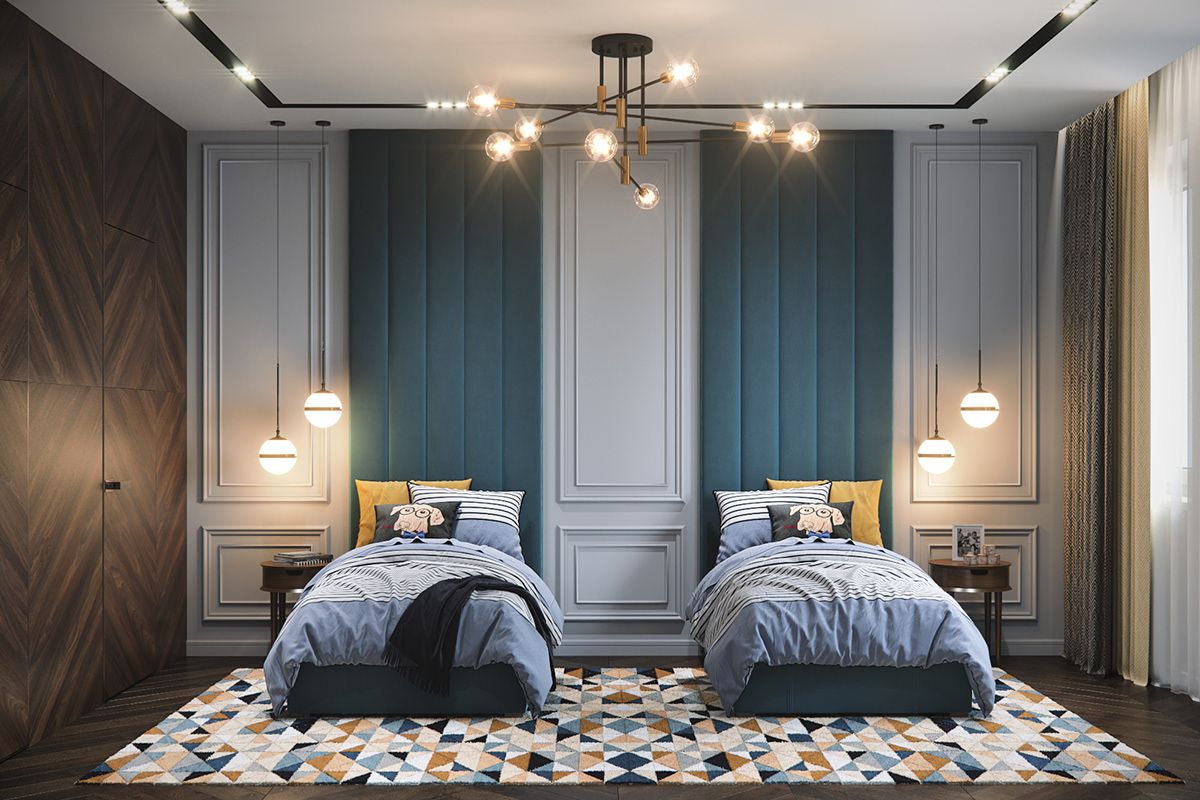 Arranging your twin bedroom in front of the wall sometimes makes you feel safe because you can see the door directly when someone walks into your room. It draws different effects for your view when you sleep because there are two points to see immediately, your window and your door. It also has a healthy environment because your twin beds will get natural light from the window.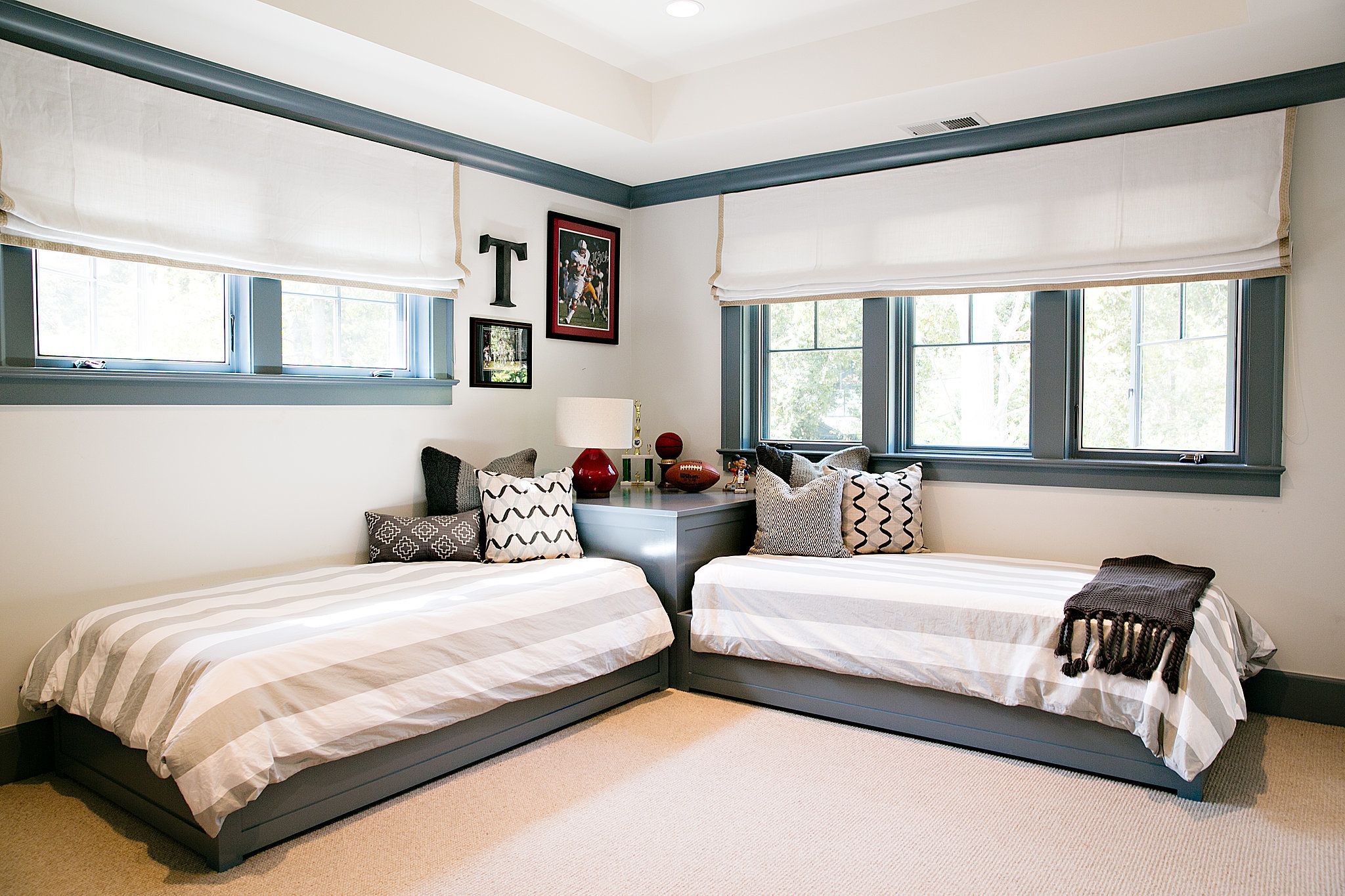 By arranging your twin beds in L shaped layout, it saves more space that is beneficial to put other furniture. This idea is compatible with a narrow room that wants to install twin beds. Moreover, it creates a different sleeping position for two people who use this room together.
Thus our discussion about Arranging Twin Bedroom to Create a Cozy Place to Sleep. A twin bedroom is a room that has two beds. It means that at least two people share the same bedroom. This room is usually used as a guest room or kid's room but is also doing well as an adult room. You can decorate your large, medium, or small room to be a twin bedroom. Don't worry about the decoration because it is welcoming for any interior design. Thus, it saves on your money to spend it only on one room. We hope the information above is beneficial for you. Happy decorating!