Druhomes.com – If you have a large room in one open space concept, you don't need to build a wall to separate this room. You can use a room partition to create a wall, then you have two different rooms. The use of a partition is usually used in a restaurant, garden, office, and so on. However, you can also create amazing outdoor partition for the appearance of your home. By using a partition, you can have a new room in one space. Moreover, a partition also gives you privacy, even in an outdoor area. This protects your privacy from people you don't want. Thus, we will give you some amazing outdoor partition ideas for you to try. But before discussing that, we will discuss the advantages of creating an outdoor partition. The following is the discussion.
Gives a privacy
Save on your money because you don't need to build a concrete wall
It is a simple idea because you can remove or install it whenever you need it
Has many colors, motifs, shapes, and materials
Environmentally friendly because some materials are recyclable
Refresh the decoration
You can create outdoor partitions for your various needs, such as on a terrace, conversation pit, backyard garden, and so on. Sometimes, we need privacy when doing outdoor activities. Maybe you want to get a fresh nuance but desiring a semi-outdoor place, then you can install a partition like the ideas we have provided below. We will discuss Amazing Outdoor Partition Ideas for The Appearance of Your Home. Let's discuss!
Lattice Partition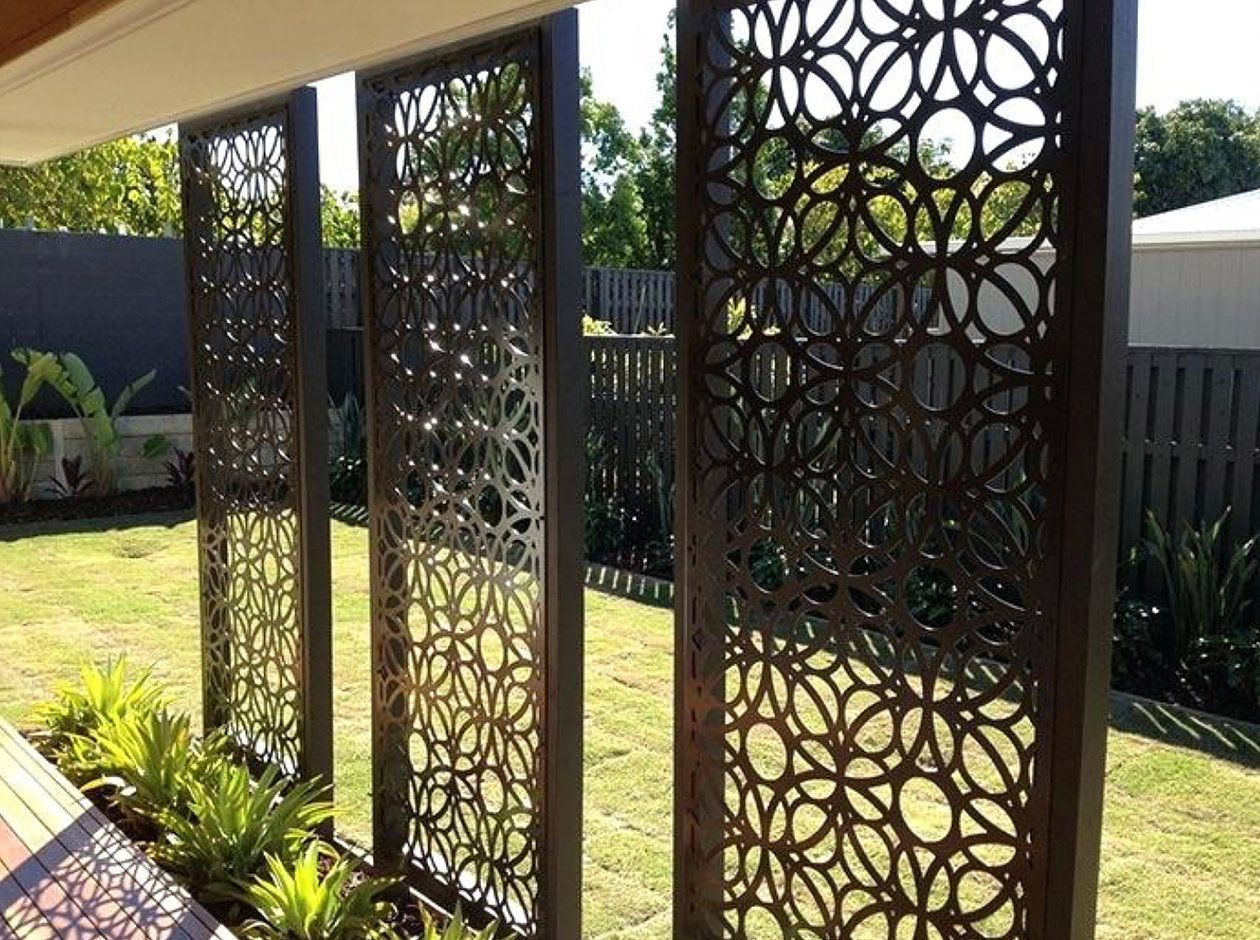 Lattice pattern helps you to see the things behind it but still gives you a semi-private room. It provides an interesting look and a private room. Hence, using this concept to build your partition is a beneficial idea. You can choose the kind of lattice patterns to cover your porch. It creates aesthetic shadows when it gets exposed to sunlight or sunset. The lattice pattern can be a second fence for your home. It also shows the limits around your home if you have a lattice partition for the entire home.
Beam Wood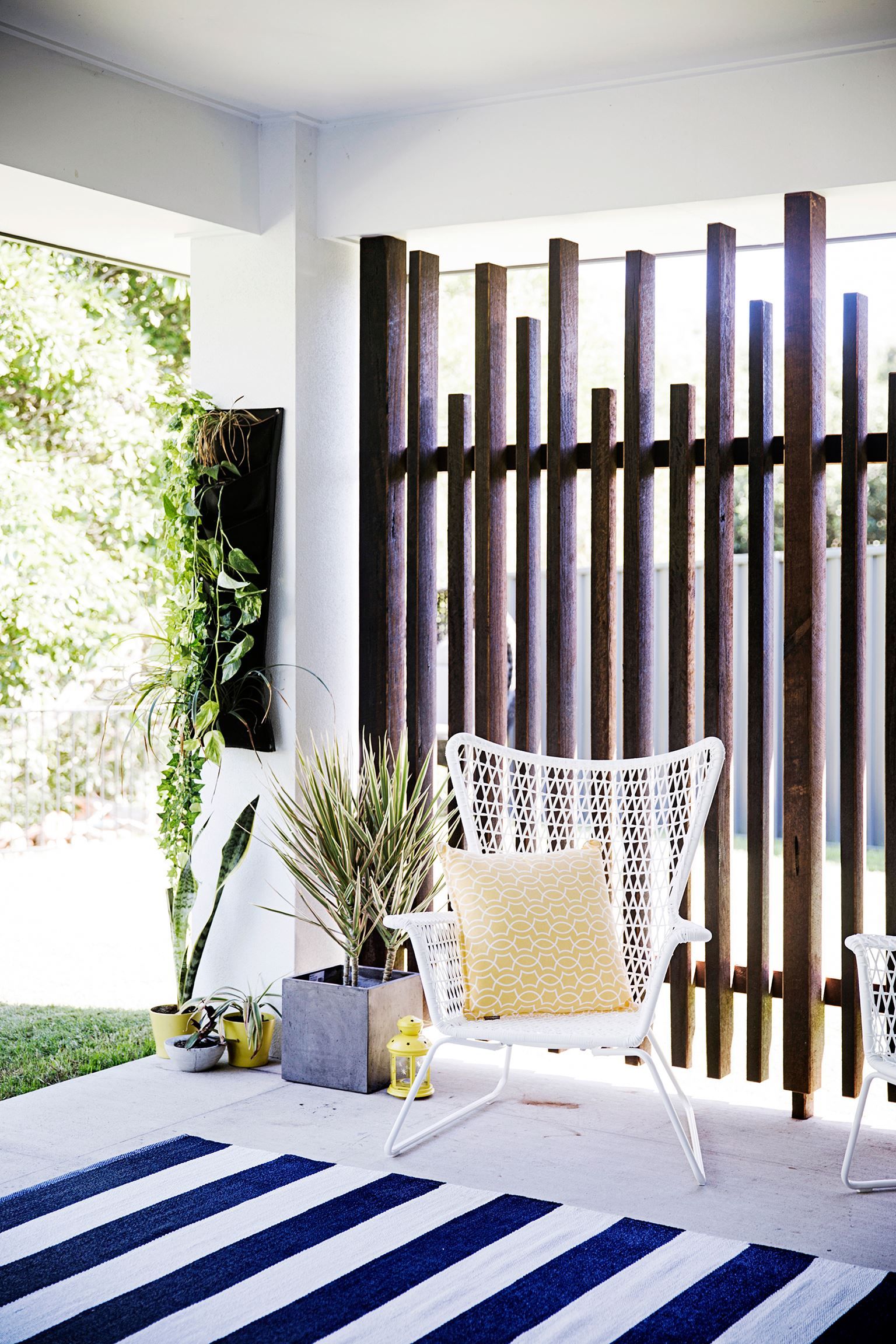 We know that wood has a natural motif. That's why wood is used as a material to build a home, to make home furniture, or to give natural accents as a display. It is also interesting to make a partition by using wood materials. Arrange some beam woods on your porch, put them on the edge of the porch. You can arrange it like a fence. By transforming some beam woods into a partition, you will have a vertical lattice to show you the outside scenery. Varnish the beam woods by using a dark brown color to enliven the natural accents.
Pallet Fence
A pallet is a former container for straw. It has rectangular or square space when you part the pallet. Therefore, don't throw them in the trash because you can reuse them as a partition in your garden. You can put them horizontally to create a pallet fence. This partition offers you a place to thrive your ornamental plants. Thus, it has two functions as a partition and a medium to grow your plants. A pallet fence is a recycle wall because you can use the wood material when it is rotten or start to decay.
Vertical House Plants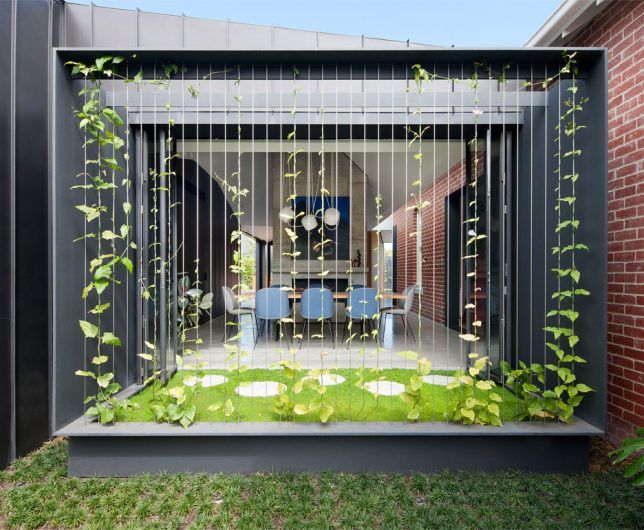 Growing ornamental plants outdoor gives you many benefits. It creates a greenery look, makes your home looks shady, and you can modify it as a partition. Thrive your plant near the porch, especially for vine plants that will creep on the stick or vertical steel you have provided for them. Besides, the outdoor atmosphere gives them natural sunlight and raindrops. This idea supports you to have a healthy environment and provides a natural wall to protect your privacy.
Trellis Fence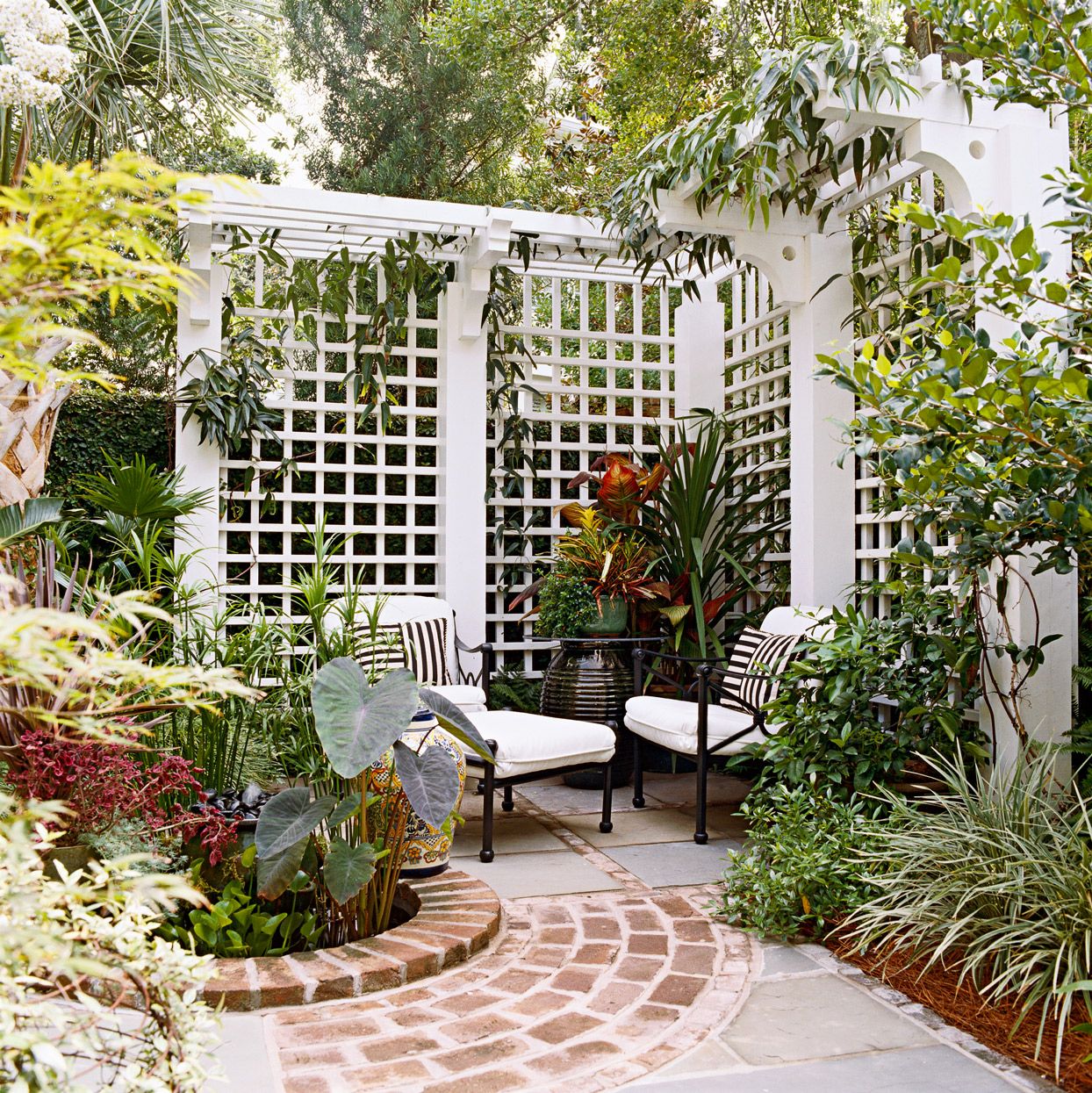 Steel is beneficial to use as a material to create myriad things. One of these things is a trellis fence. Maybe, you ever see this partition on a garden or city walk. A trellis fence is a medium to grow the plants in these places. In a home garden, it is a nice solution to give your garden privacy to enjoy the greenery atmosphere. Besides, you can replace the steel material by using wood or concrete material. This partition will do very well in creating a dreamed place that full of plants.
Swirl Metallic Screen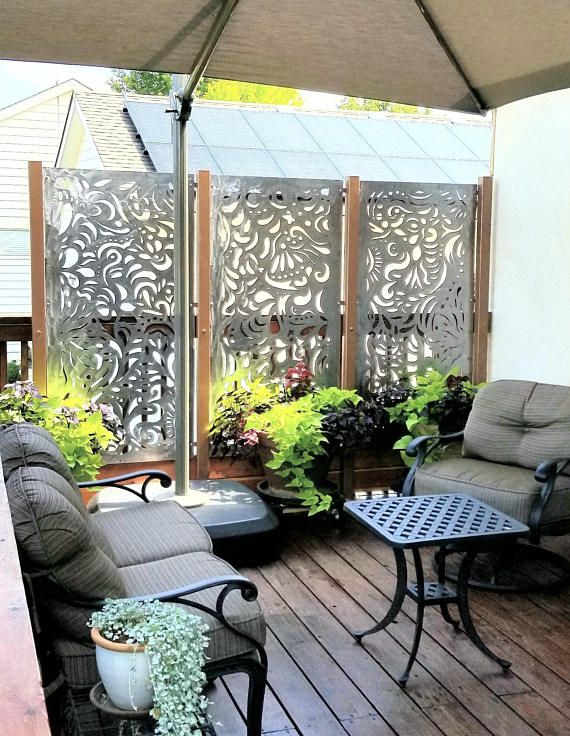 This idea is in the same vibe as the lattice partition. The difference between both partitions is the ability to move swirl metallic screens into any place you want. A swirl metallic screen at least has two wings, but the number of wings adjusts your need to create how long the partition you use. Thus, a swirl metallic screen is a portable partition that can be an indoor partition too.
Thus our discussion of Amazing Outdoor Partition Ideas for The Appearance of Your Home. A partition is a flexible element for indoor or outdoor design. Even though partition is an optional decoration, this thing has many benefits rather than just decorating your room. You can instantly have two rooms, which provide privacy for you, and a beneficial medium for plants or storage for your ornaments. We hope the ideas we have shared with you will inspire you to build your amazing outdoor partition for your exterior decoration. Happy decorating!