Druhomes.com – In a comfortable and beautiful house, interior design is an important thing for you to determine. By using the right interior design, you can create a comfortable and beautiful interior according to your expression in decorating. One of the interior designs that you can use is industrial. You can create industrial interior designs by using a variety of furniture and certain decorations such as industrial table, aesthetic lamp, industrial chair and more. With the right concept, you can create a comfortable and beautiful interior for your daily activities.
Industrial design is used in many home interior to emerge an aesthetic and elegant decoration. It arouses raw material accent, raw finishing, black color, and the like. This design commonly uses metal, brick walls, pipes, iron, and steel. These materials are the main component to bring a nuance of the Industrial era in 18th CE. Thus, we want to show you some industrial chairs as aesthetic elegant furniture for home design. Let's discuss these various ideas one by one!
Metal Pipe Chair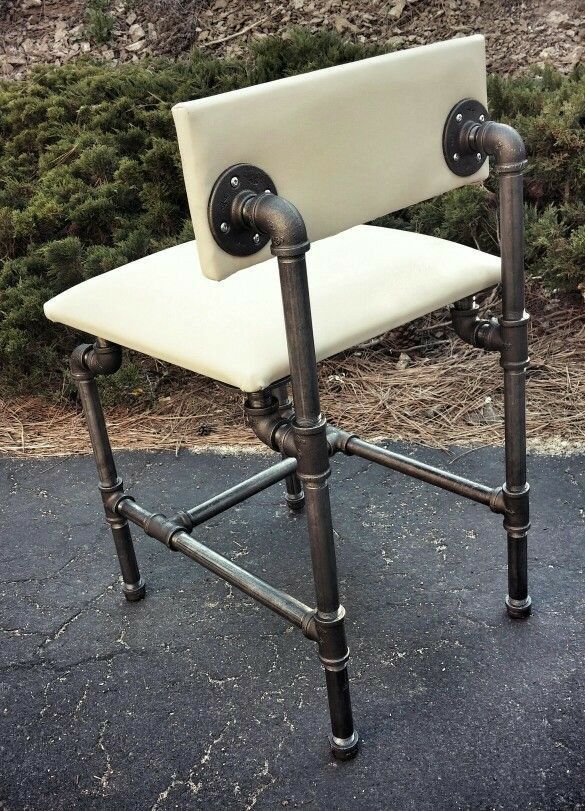 We have mentioned that pipe is one industrial material that has many functions. Creating an industrial pipe chair requires a black nipple for a backrest, pipe clamps, many metal pipes as a base, legs, seat support, and many more. The chair connects one pipe to other pipes to form sturdy furniture. Add a backrest to make it comfortable, or let it has no backrest to simplify the design and use it as a bar chair.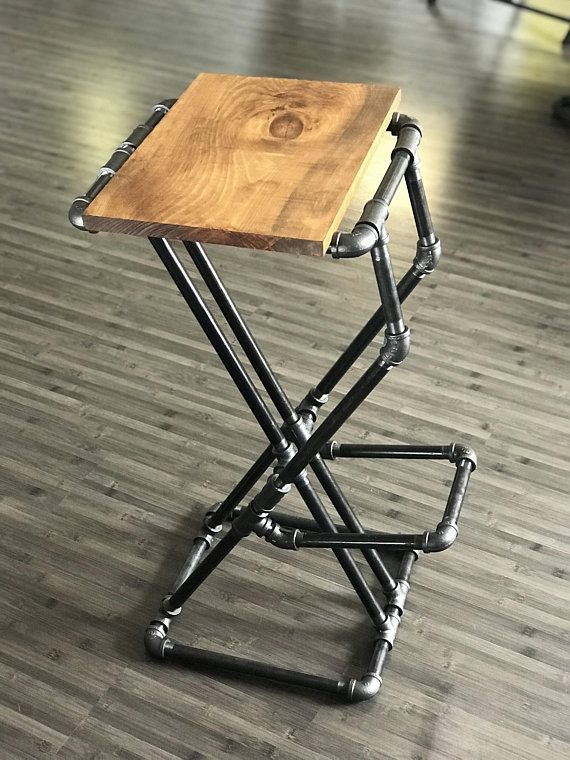 Since this chair is made of metal pipe, it can be rust one day, then you need to varnish it using the metal paint to prevent the rusty pipe. Creating this chair is like assembling some puzzle to be a functional chair. Thus, it needs a creative way to design some metal pipes as an industrial chair. This chair is catchy to put in your dining room as a bar chair, on your porch, and in your workspace.
Industrial Lounge Chair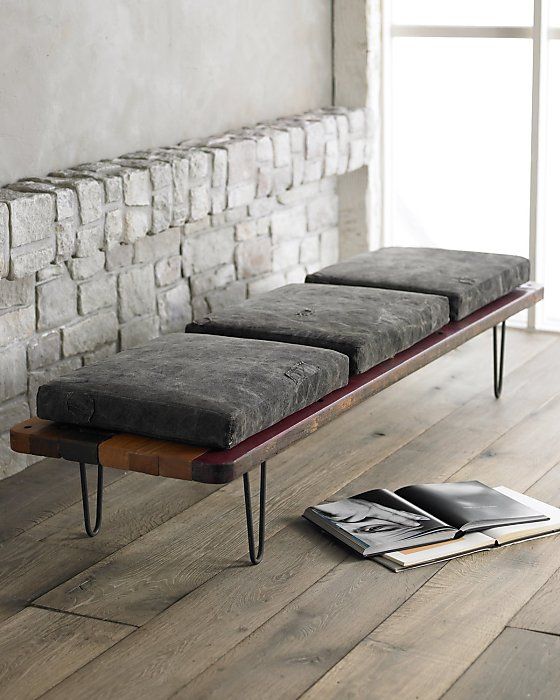 An industrial chair is identical to metal, steel, and black iron. This material is usually used as a base and legs for a chair. By adding a long wooden board, you can transform it into an Industrial lounge chair. Add a comfortable seat on it, use the grey color to strengthen the Industrial accent.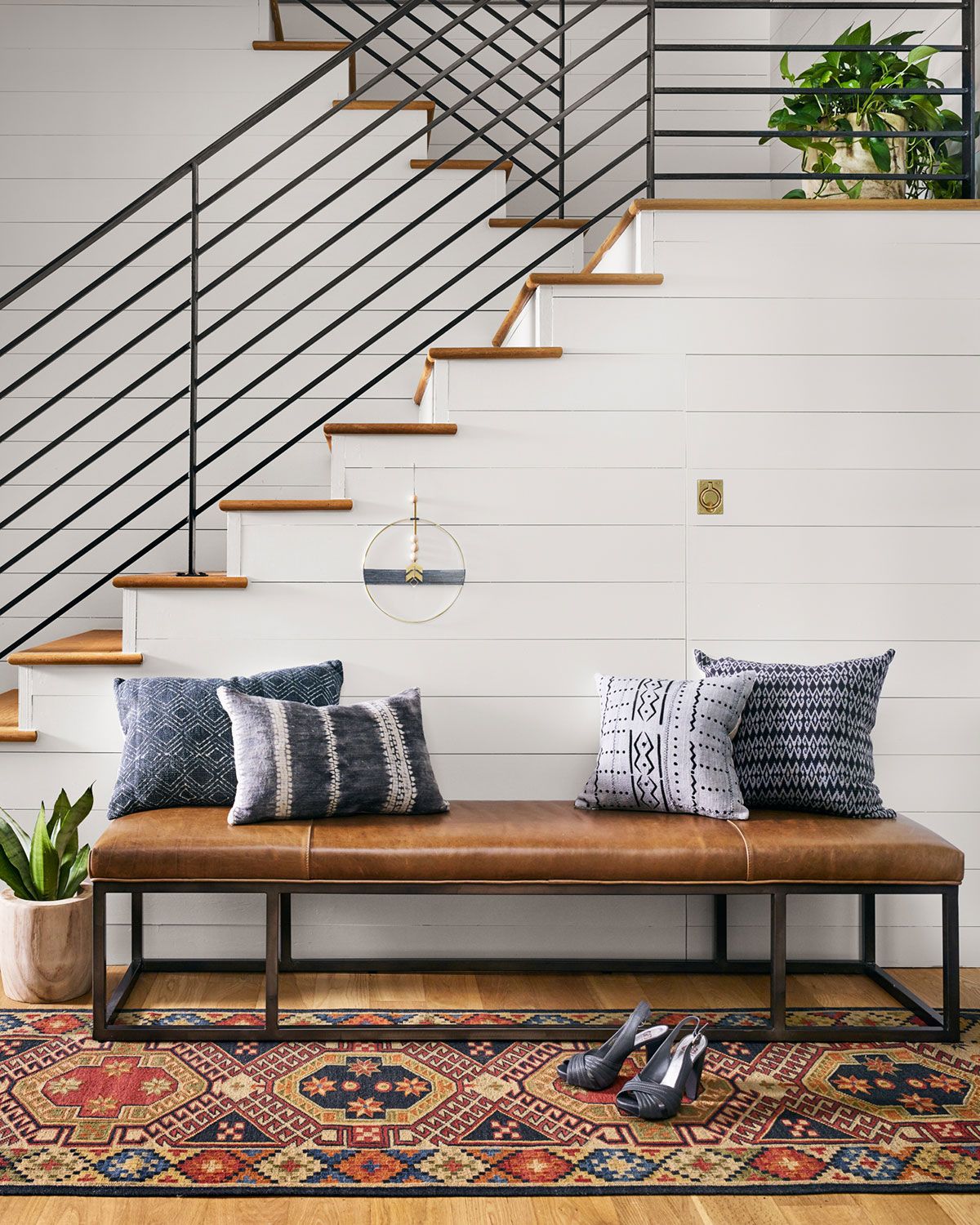 This lounge chair will be more interesting if you designing it based on the interior of your room. Replacing the seat with a velvet seat or leather seat matches your classic interior design. This chair is also compatible with a bohemian interior design that will symbolize an independent style. Moreover, put some artistic cushions for your Industrial lounge to make it looks sweet and interesting.
Rustic Industrial Chair
The rustic industrial chair has a traditional impression. It uses natural brown color from wooden material and combines it with black iron material. Thus, this chair is compatible to put in a dining room, on the porch, and in the workspace. Besides, the natural pattern from your wooden seat still looks interesting even though you varnish its surface many times. It only adds a darker color rather than cover the natural pattern.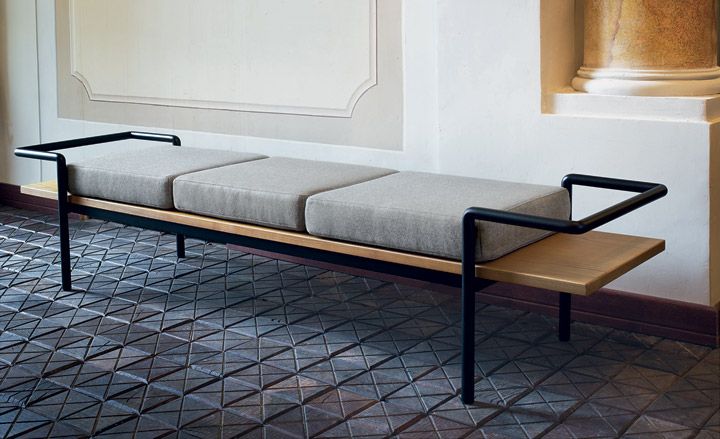 The metal material is the strong material for your Industrial couch. It helps you to create a comfortable couch with the best material to use for a long time. Moreover, the comfy seat is an optional element if you have put a wooden board on the metal chair.
DIY Front Porch Chair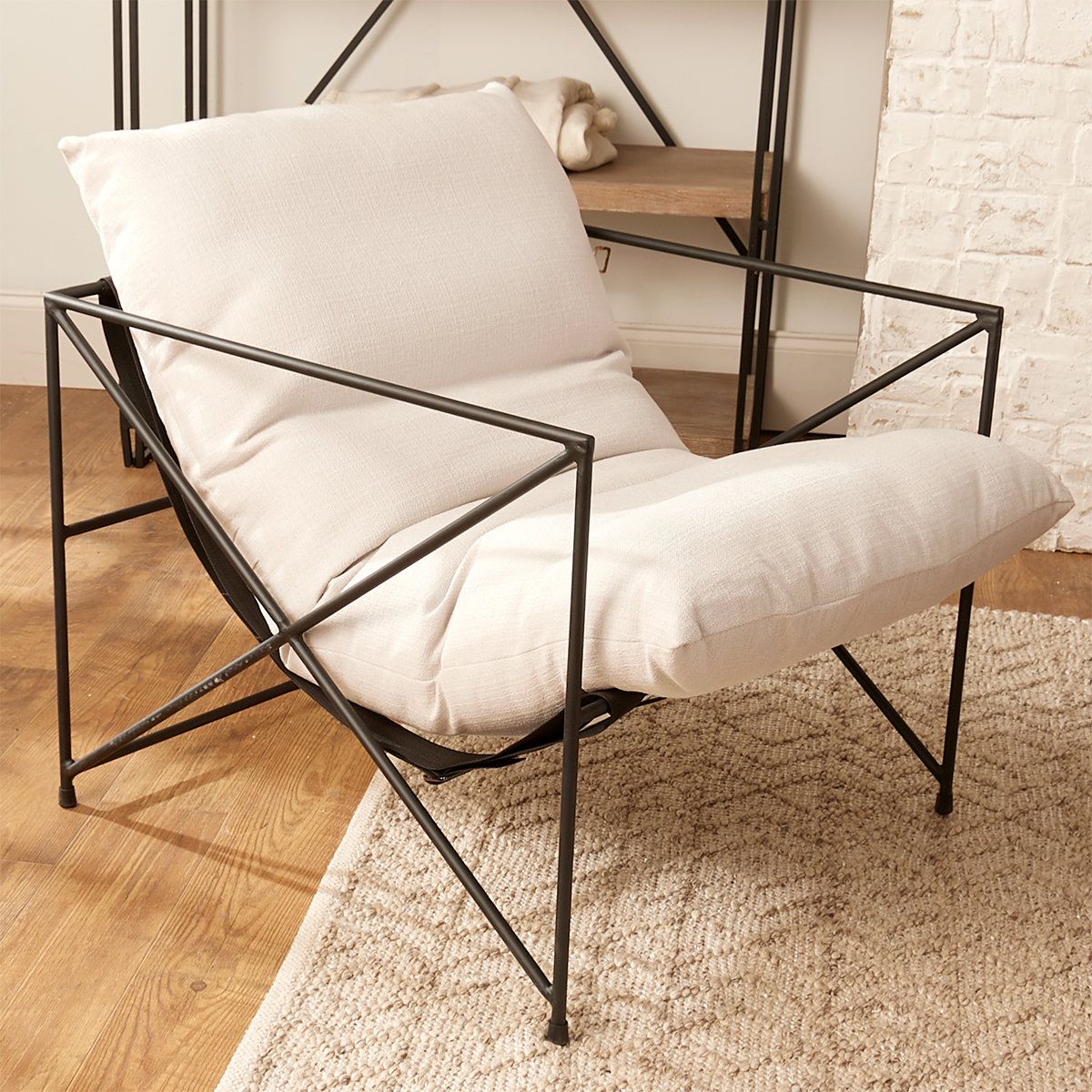 You can enjoy your weekend by sitting on the porch or the terrace with a cup of tea. If you like to sit and read a book on the porch, you should install a comfortable chair. An industrial chair offers you an interesting and comfortable design to be your chair on the front porch. The iron material forms a chair and it allows you to decorate it by installing a comfy seat. To enjoy your time, this chair is doing good in medium size that lets your legs touch the floor freely.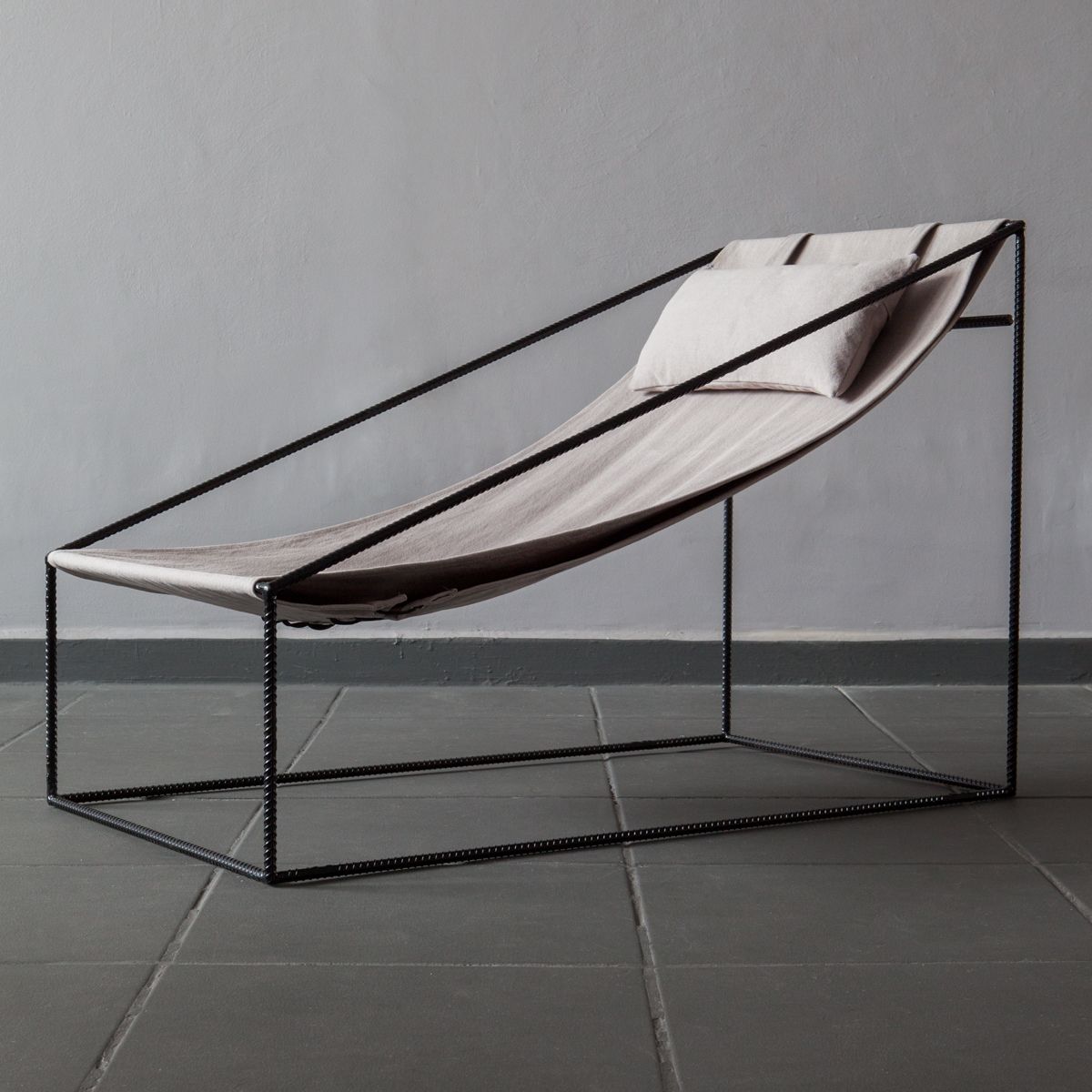 Moreover, creating it like a hammock by installing a strong and comfortable fabric on the iron chair frame. Custom your chair frame by merging some iron sticks to form a chair. This idea gives you fresh air when you sit or lie on it. You can also relax your body and mind while seeing the sky, in the daylight, or at night.
Industrial Couches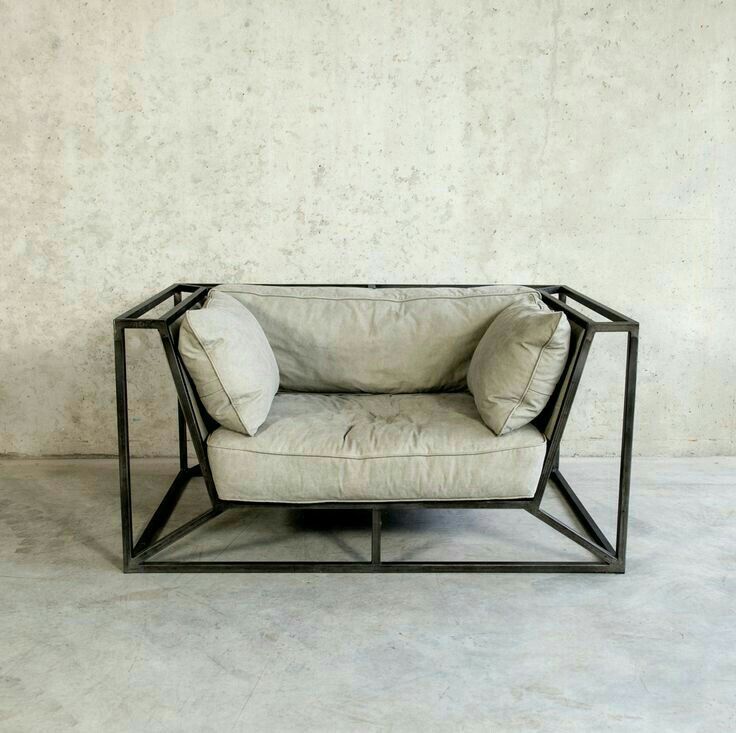 The industrial couch combines the iron chair frame with a soft comfortable seat. It can be recycled from the old couch that needs a modification on its chair frame. Since it has an industrial accent, the seat on it is better to have a neutral color, faded color, or dark color. Grey, black, brown are the Industrial colors that transform the furniture to look elegant.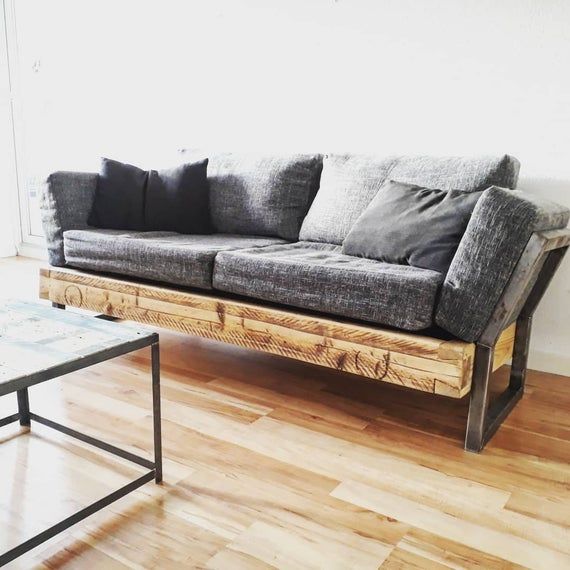 The combination of neutral color and Industrial design generates a catchy couch. This furniture looks more interesting if you combine it with other designs such as Contemporary design, Rustic design, Minimalist design, and many more.
That is our discussion about Industrial Chair Design Ideas for Aesthetic Accents in Your Home Interior. The industrial chair offers an elegant impression to your home interior and exterior design. It has many interesting designs that are made of metal material and can combine it with other designs. If you want to give a new atmosphere in your home, you can apply Industrial design to enliven an elegant ambiance. We hope the inspirations we have shared with you will be useful to help to determine the right Industrial chair to put decorate your home. Happy decorating!