Druhomes.com – Landscaping a home exterior is a beneficial activity to make your home looks scenic. This activity includes creating an attractive decoration, arrange the layout of the exterior, and make it looks shady by having tree house or backyard garden. Having an attractive landscape brings can boost your mood when enjoying your outdoor activity. Here, we will share some tips for you to create a low maintenance landscape. Designing low maintenance landscaping is an alternative way to maximize the things at home to create an interesting exterior. For this reason, this article will discuss Tips for Low Maintenance Landscaping on Your Home Exterior. Let's discuss!
Do an Observation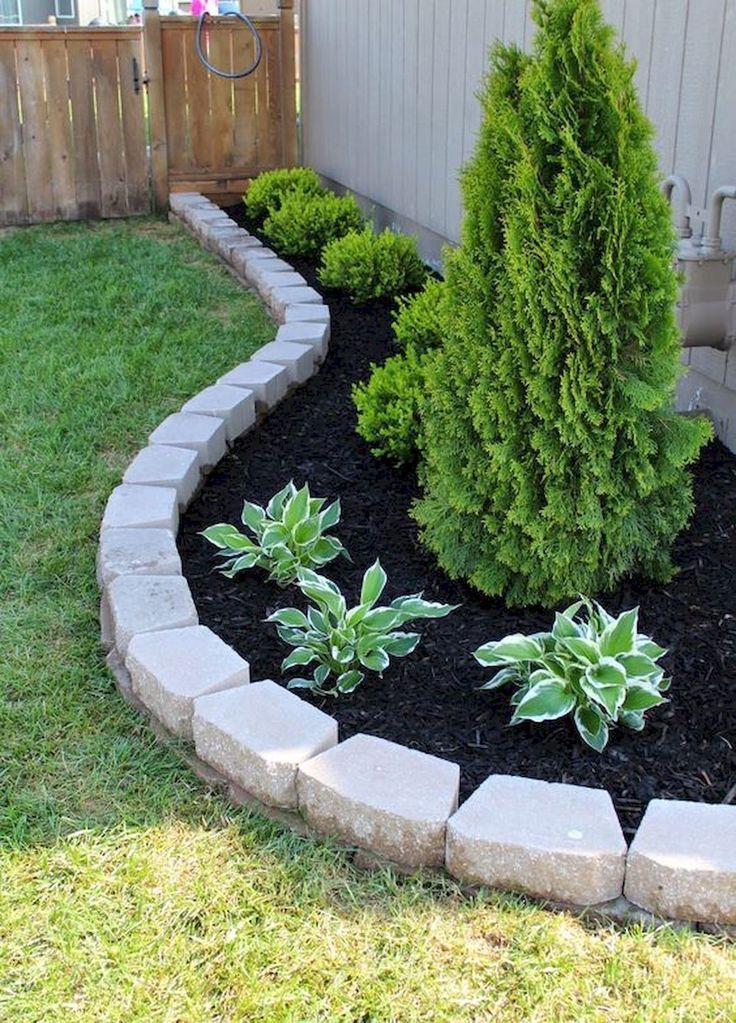 Having a plan is a must to do. Before doing something, you need to do an observation. It includes creating a home landscape. You need to draw a layout of where do you want to put your decoration around your home. To create a low maintenance landscaping in your home, you don't need an exquisite design.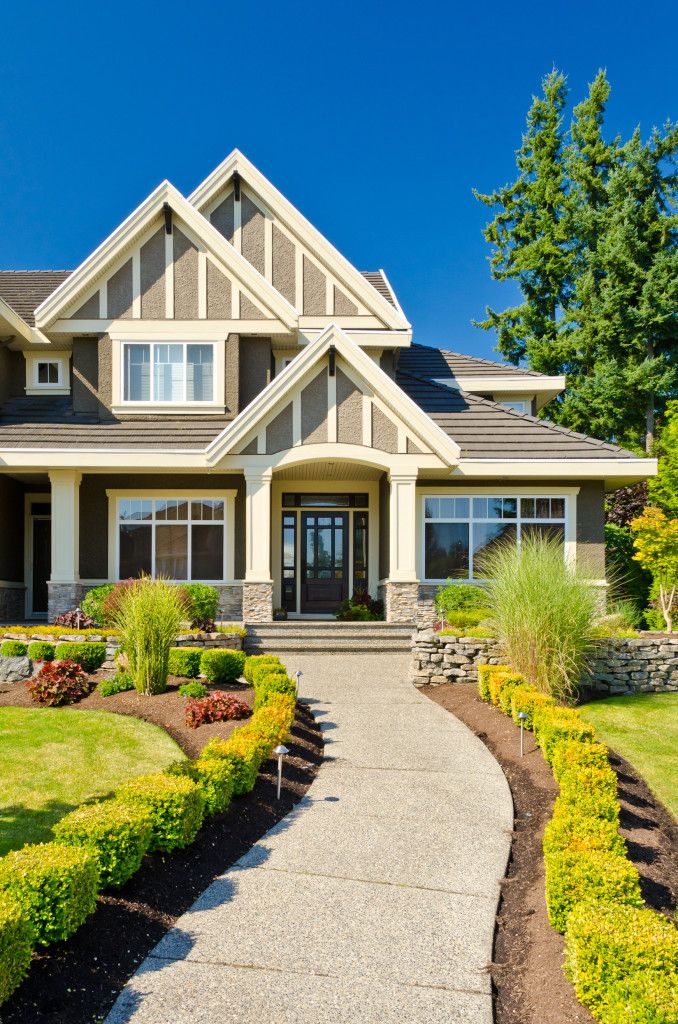 The simple layout is enough to make a beautiful landscape. Observe your front yard for the size and every spot for the decoration. Consider some things such as where is your pathway, where do you plant the flowers and shrubs, do you want to add decorative grasses for the yard, and where is your tree. Besides, your need to make the soil becomes fertile by adding potting mix like compost.
Pebbles for Pathway
Having beautiful landscaping is interesting. You can use pebbles as the main material to complete your landscaping. Decorate your front yard by creating an interesting pathway by using pebbles. This pathway is beneficial to relax your foot when stepping on the pebbles. Make use of pebbles around your home, thus you don't need to buy this material.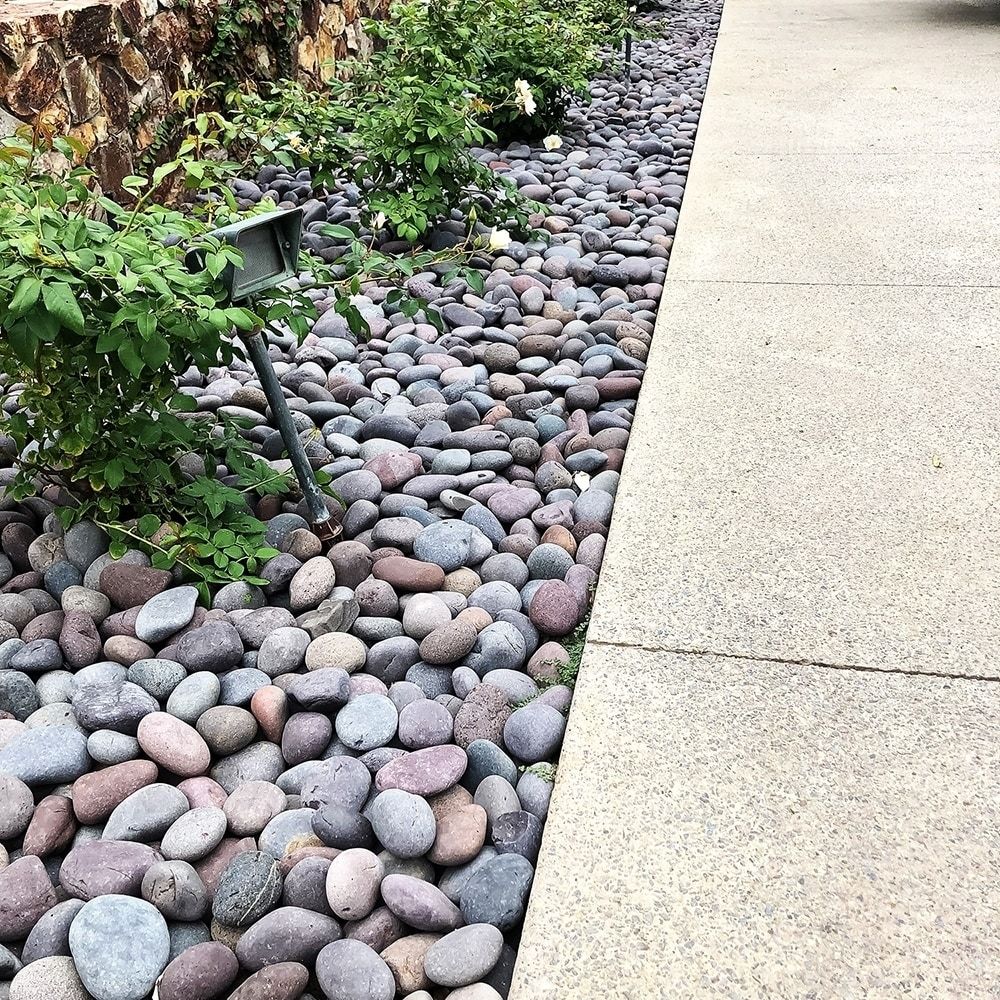 Creating this landscaping is easy. You can use the dough from concrete or cement. This concrete is the base for your pathway. Arrange the pebbles on the concrete to make it looks catchy. Having this patterned pathway brings a strange look to your home landscape. Another idea is to use pebbles to fill the gap in your concrete pathway. You don't need to unite them on the concrete because the pebbles are additional elements.
Trees
Growing a tree is a good solution for this shady home. This tree provides oxygen for you. Thus, it brings a fresh atmosphere. Growing more trees guarantees stable air circulation around your house. Many trees to build in the front yard such as Holly tree, Crabapple tree, Beeches tree, and even Mango tree.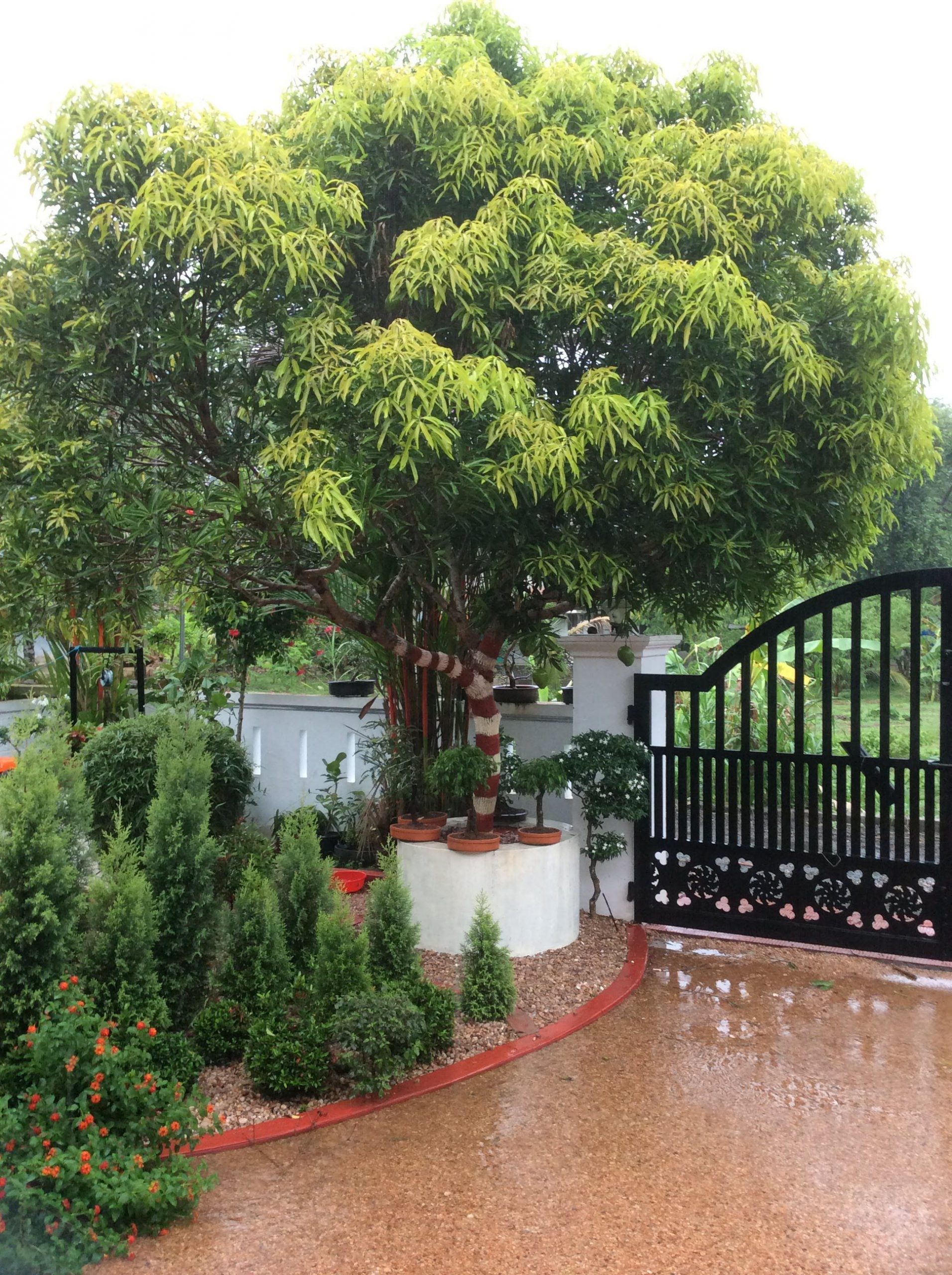 The arrangement of this tree influences the shady effect on your home exterior. To cut the budget, start growing a tree when it is youth. Give adequate water and fertilizer to grow them well. Even, you can do it yourself at home. Doing a consistent treatment for this tree generates a healthy and shady plant.
Flowers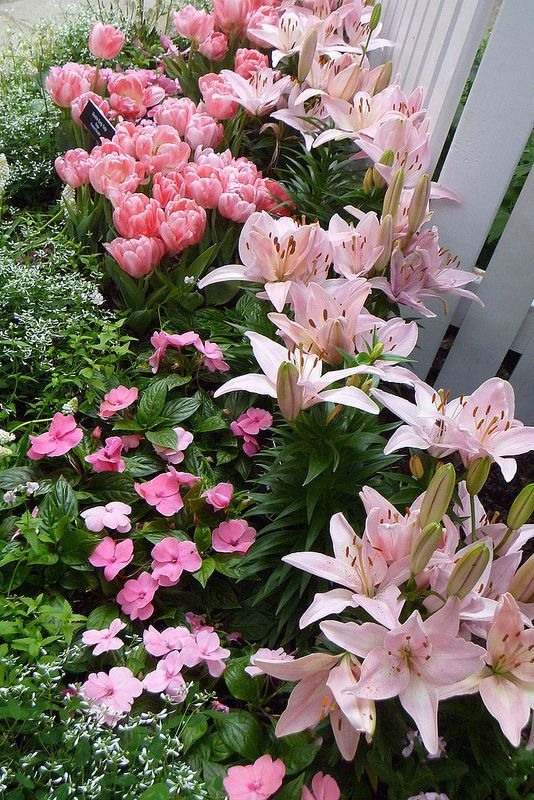 Flower brings a fresh impression to decorate the exterior and interior. Many flowers are catchy to thrive indoors but it is also astonishing to modify your home landscape. Plant various flowers with a colorful appearance to make your home more stunning. Besides, you can arrange these flowers based on the colors. Marigold, Roses, Daisy, and sunflower are stunning to complete your landscape.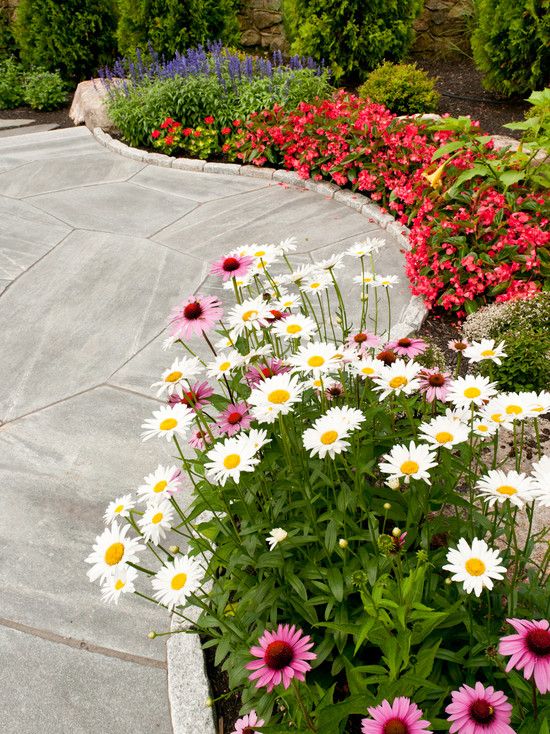 Don't forget to give space among them to adjust their growth. Since you plant them outdoors, watering your flower daily will keep it fresh and healthy. Add enough fertilizer to help them get enough nutrients. Having colorful flowers for your home landscape transforms your home exterior and interior into a beautiful view.
Evergreen Shrubs
Another ornamental plant to complete your landscape is a shrub plant. This plant has a unique shape with its evergreen foliages. You will get a low budget decoration by growing shrub plants as a natural fence or a garden-like nuance. Square and round shape is the common shape for this plant. You will find it suits your home exterior by planting them along with the flower garden. Gardenia, Arborvitae, and Mirror bush are attractive to plant as decorative bushes.
You can create your favorite style by cutting its tiny branches and make a neat proportion as a living fence. Some people like to grow the shrubs along the pathway. Using the shrub plants to create a greenery line brings an attractive look. Besides, you can choose the shrub with shades of green from dark emerald to bright golden-green.
Installing Bench
After you did several steps to decorate your home landscape, you can add a long bench. Install a long bench under the tree to get a scenic landscape. It also provides a shady place to take a rest on Sunday. This bench gives you a comfortable seat to enjoy the stars at night. Even though, you often see it on the front yard, backyard or garden.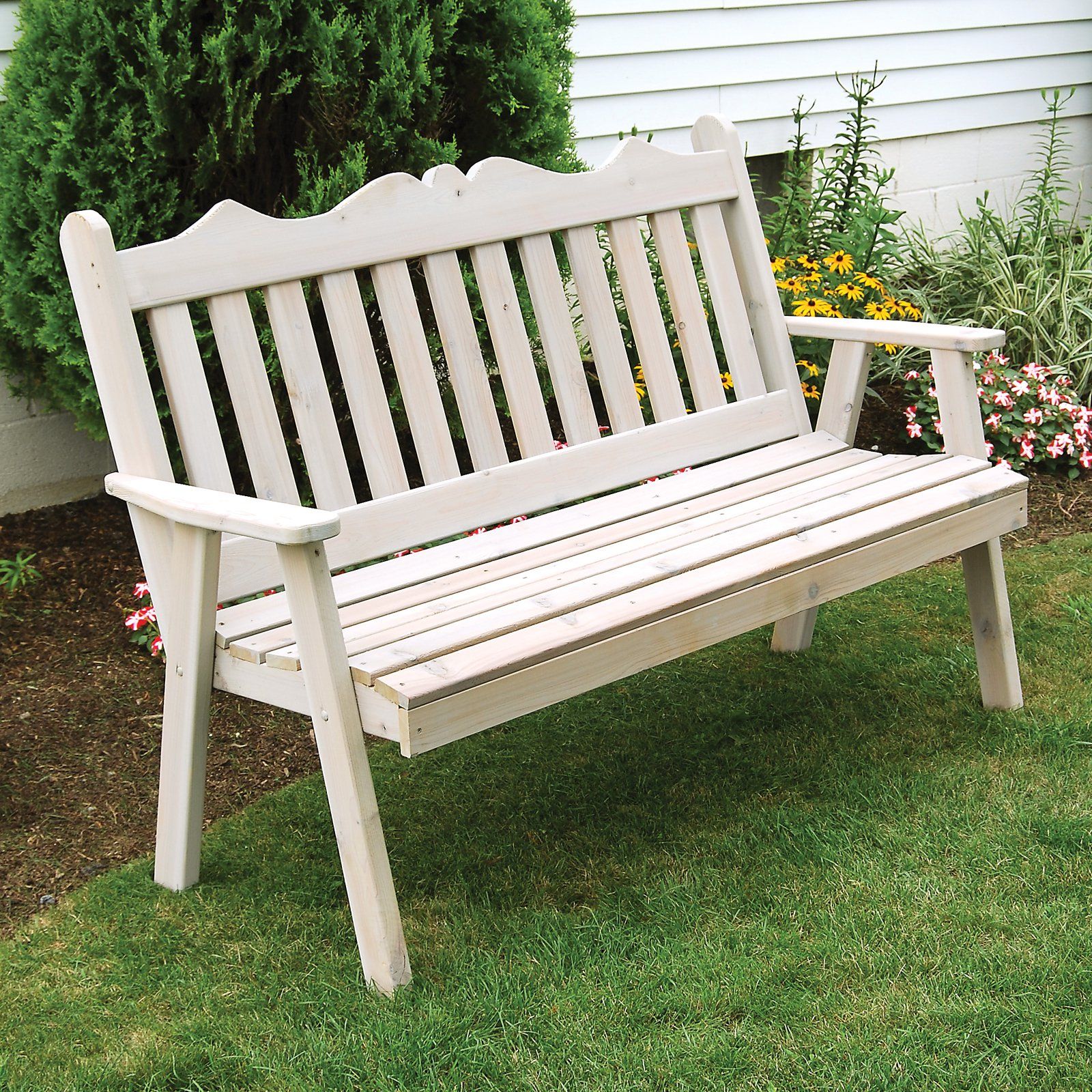 Besides, you can choose the type of bench to complete your decoration. Even a single bench is doing well to spend time under the tree. Moreover, it opens wide to get more decorations by growing beautiful flowers around the bench. You can give a striking color combination and concept to your bench.
That is our discussion on Tips for Low Maintenance Landscaping on Your Home Exterior. Designing an aesthetic landscape needs a plan. The right plan leads you to get an interesting decoration. Besides, many steps to do after deciding the right landscape. Even, the landscape decoration offers low budget maintenance if you designing it and doing it by yourself. Thus, we have provided some tips to create your landscape in simple ways. We hope you can apply these steps to get an attractive landscape. Happy decorating and good luck!