Druhomes.com – A desert plant is an original plant from a desert area. This plant has a high ability to live in a hot temperature. The most popular plant from the desert is succulent. Succulent is every plant that has tender stems to save minerals in a hot area. They have tiny leaves and rare flowers. Another desert plant is Desert's Marigold. This beautiful flower looks like a sunflower. You will see that these plants can live at a normal temperature. Thus, they can thrive at your home for interior and exterior. For that, in this article, we will discuss various exotic desert plant ideas that you can use for decorating your home. By using a variety of desert plants that we will discuss, you can create a home interior and exterior with aesthetic and unique accents.
Home Interior
Desert ornamental plants will be very flexible for you to use in the interior and exterior of your home. Our first discussion in this article is some desert plant ideas that you can use in the interior of your home. By using the right desert plant ideas, you can create a beautiful and stunning home interior with unique accents inside. Let's discuss!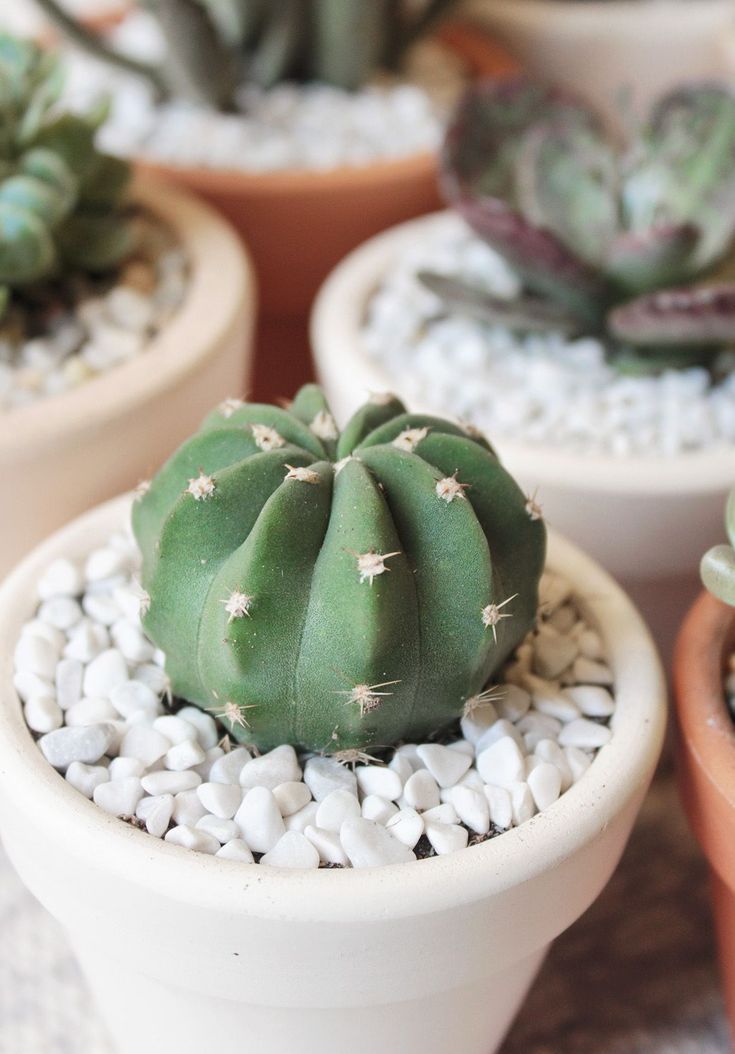 We often find that the cactus has an interesting shape as an ornamental plant. Many species of this plant choose to thrive indoors and outdoors. Some species of cactus such as Golden Barrel, Powder Puff, Latispinus, and Domino look cute to modify your home. Domino cactus or also known as Echinopsis Subdenudata has a small round shape. It looks catchy to decorate your living room as a centerpiece of its table. Besides, this plant need can live in low humidity when the temperature is hot.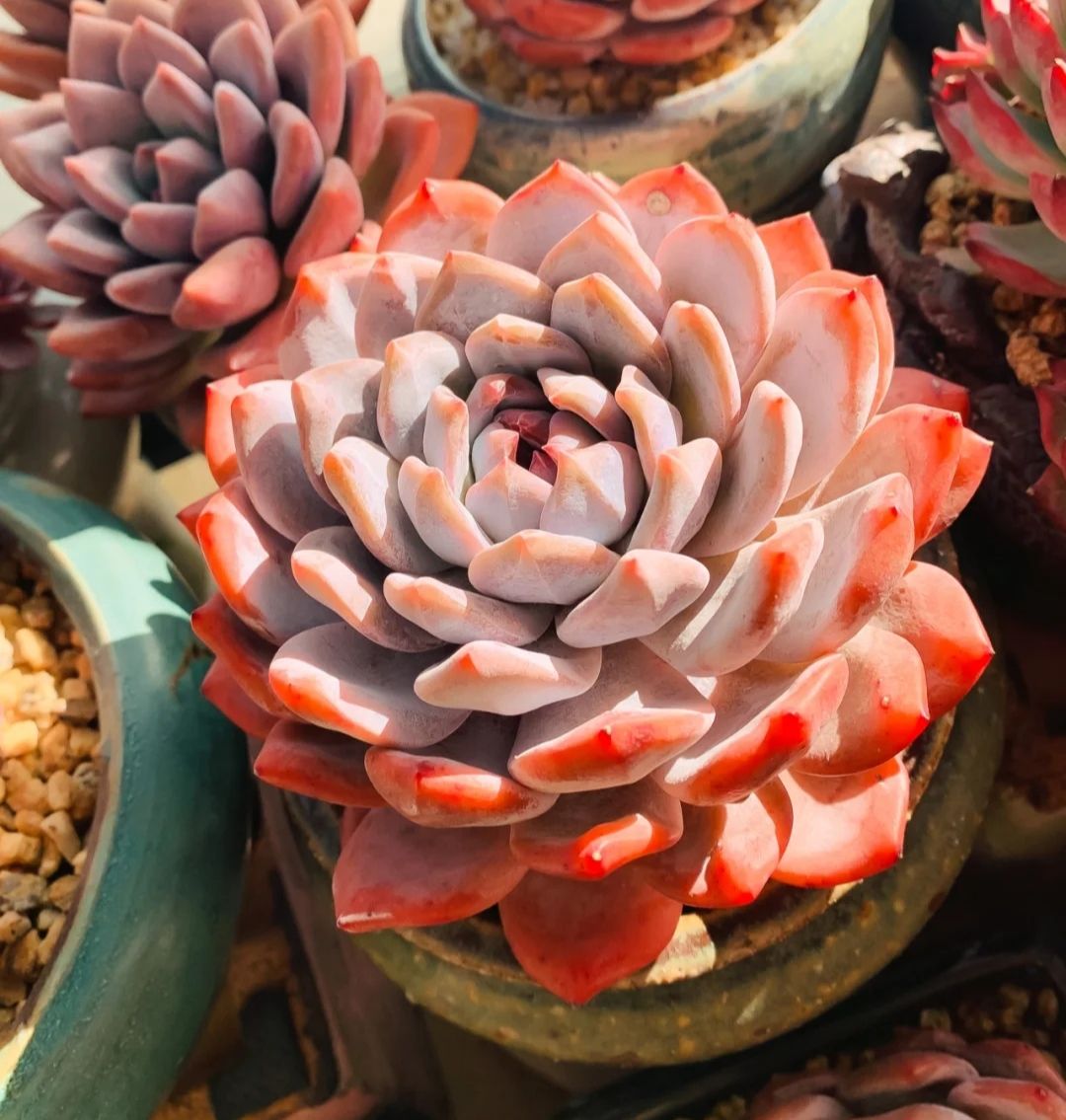 Echeveria plant has a beautiful rosette shape. It has an orange color that represents a cheerful impression. Use this desert's plant as an indoor ornamental plant brings a tropical nuance. It boosts the mood in your room. This plant is easy to thrive indoors because it has a small appearance that will not consume more space in the pot year-round. The fleshy leaves contain water to keep them healthy and get enough minerals.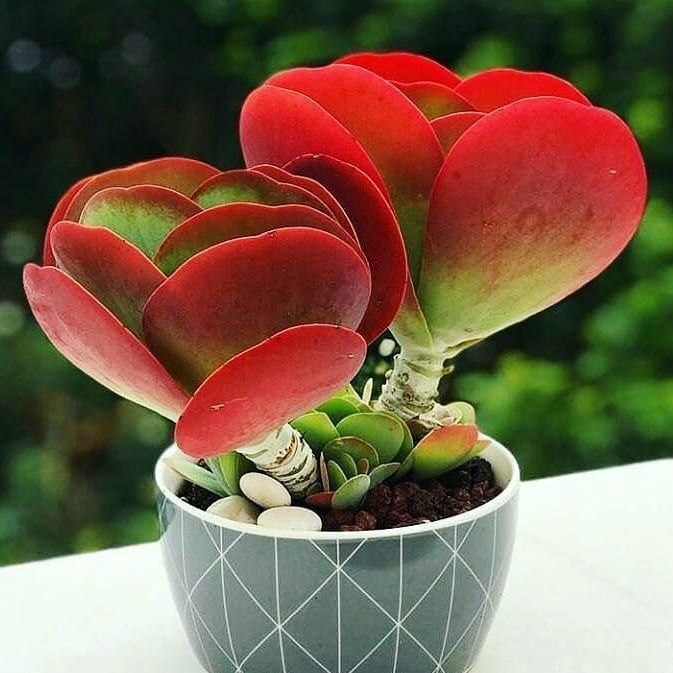 Flapjack Paddle Plant or Kalanchoe Thyrsiflora is a desert plant from South Africa, Botswana, and Swaziland. The common species of Kalanchoe to thrive indoors is the one with grayish-green leaves that are catchy with white flowers. Kalanchoe thyrsiflora has vibrant red of their leaves and green stems. This plant brings fresh nuance to your room, such as the living room, bedroom, and dining room.
Crassula Umbella 'Wine Cup'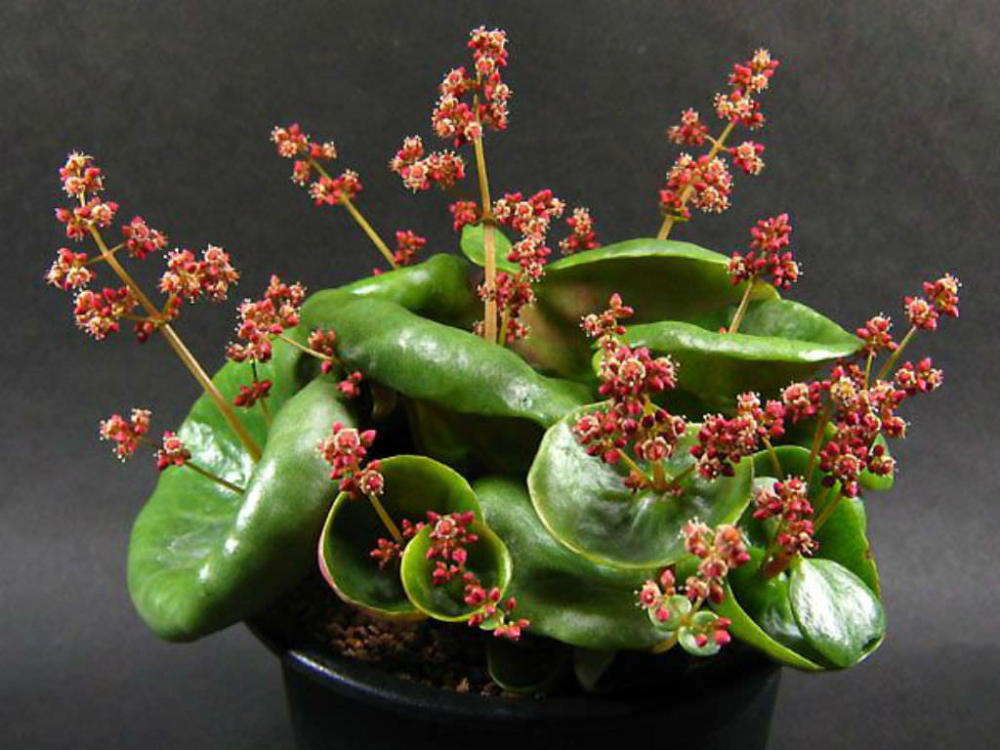 Crassula Umbella or Wine Cup plant has attractive plant origins from the desert. It includes succulent. The bright leaves from this succulent raised to 15 centimeters in its diameter. Growing this plant indoors needs to put near the window. Don't overwatering this succulent because its roots may rot. You can propagate this plant by its leaf.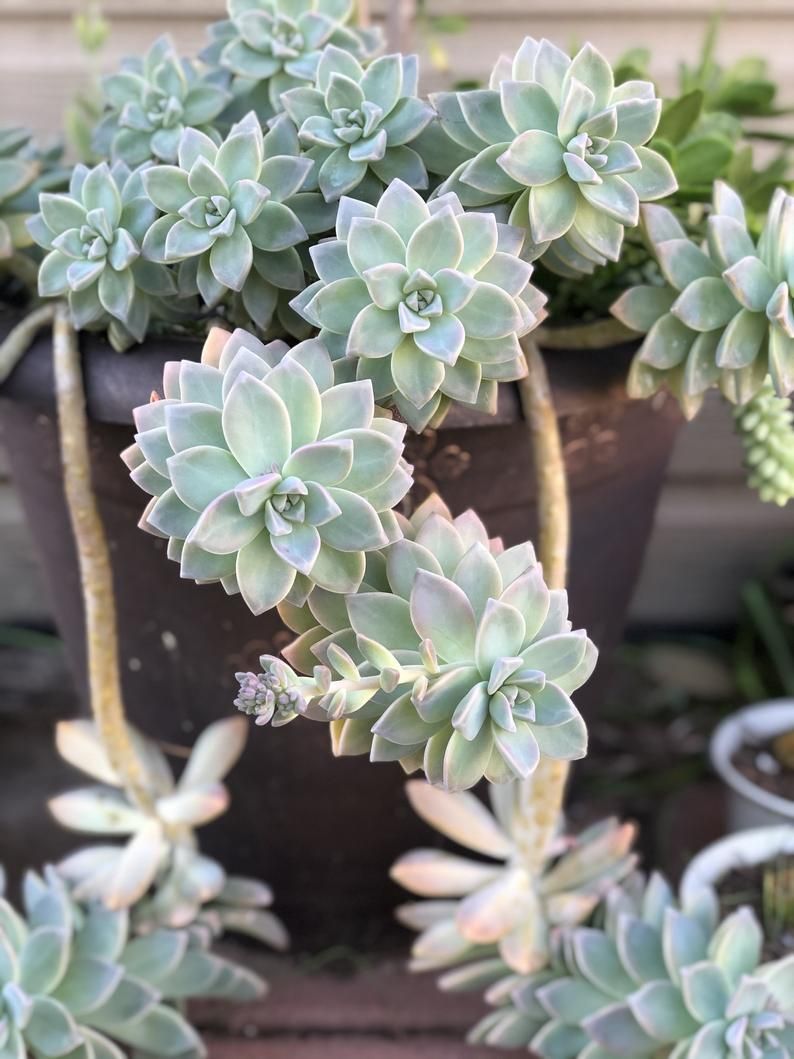 Graptopetalum paraguayense has a popular name as Ghost Plant or Mother of Pearl. Its origins in Tamaulipas, Mexico. Like its name, it has a ghost look by the pale leaves. White scale with grayish shade makes their leaves look like dead skin. This plant is compatible with low humidity in the summertime and during springtime.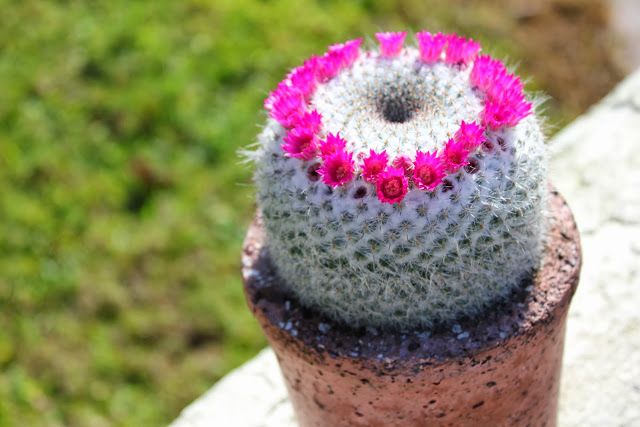 Old Lady Cactus is one of succulent that blooms tiny flowers. The flowers around its head imitate the look of a crown of a queen. This plant includes in the Powder Puff cactus family. As a member of the Cactaceae family, this plant loves sunlight and thrives in dry soil with little amounts of water. Thus, this plant is compatible with an indoor environment with enough sunlight.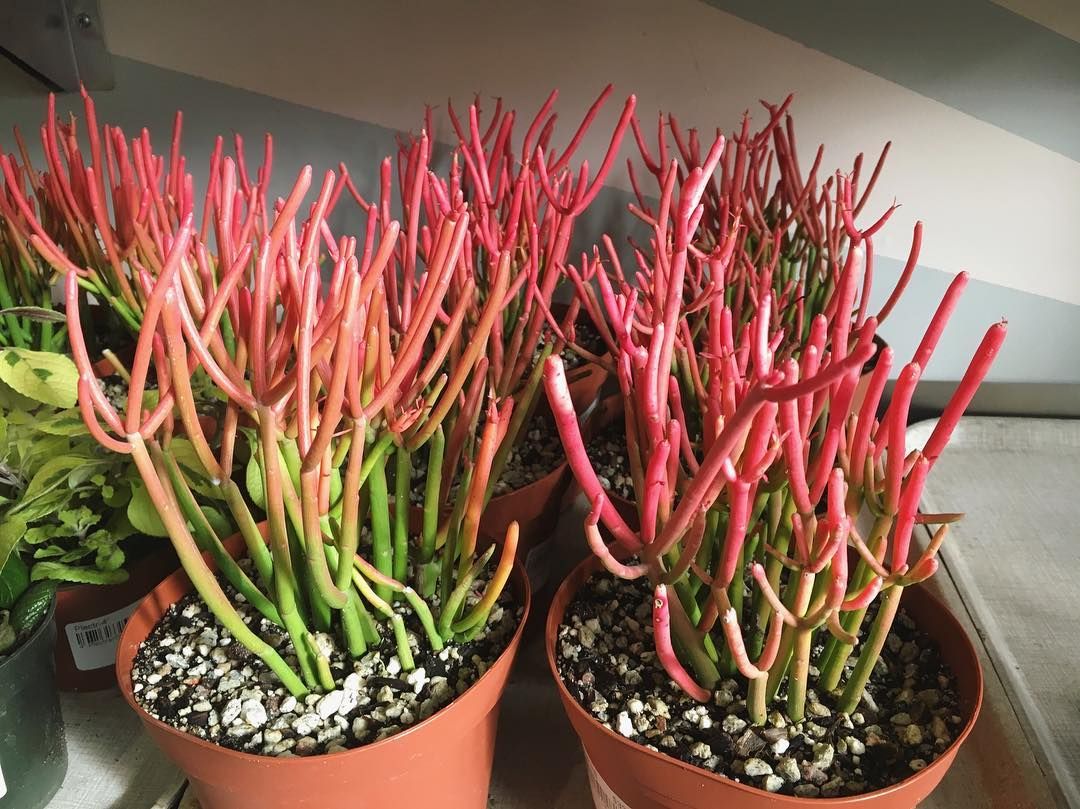 Stick on Fire is another succulent to thrive indoors. This plant a unique appearance by its red stick on top and green stems. You may see this plant outdoors but it also suits indoor conditions. This plant is easy to grow by the stem cutting method. It loves a place full of sun year-round. Thus, put this plant on the windowsill is a nice solution if you want to thrive indoors.
Home Exterior
Apart from using desert plants for the interior of your home, you can also use desert plants for the exterior decoration of your home. You can use it for your patio, conversation pit, or your backyard garden. By using the right variety of desert ornamental plants, you can create a beautiful and stunning home exterior in a concept that is both aesthetic and aesthetic. For that, here are some types of desert plants that you can use for the exterior of your home. Let's discuss!
Aeonium Arboreum 'Zwartkop'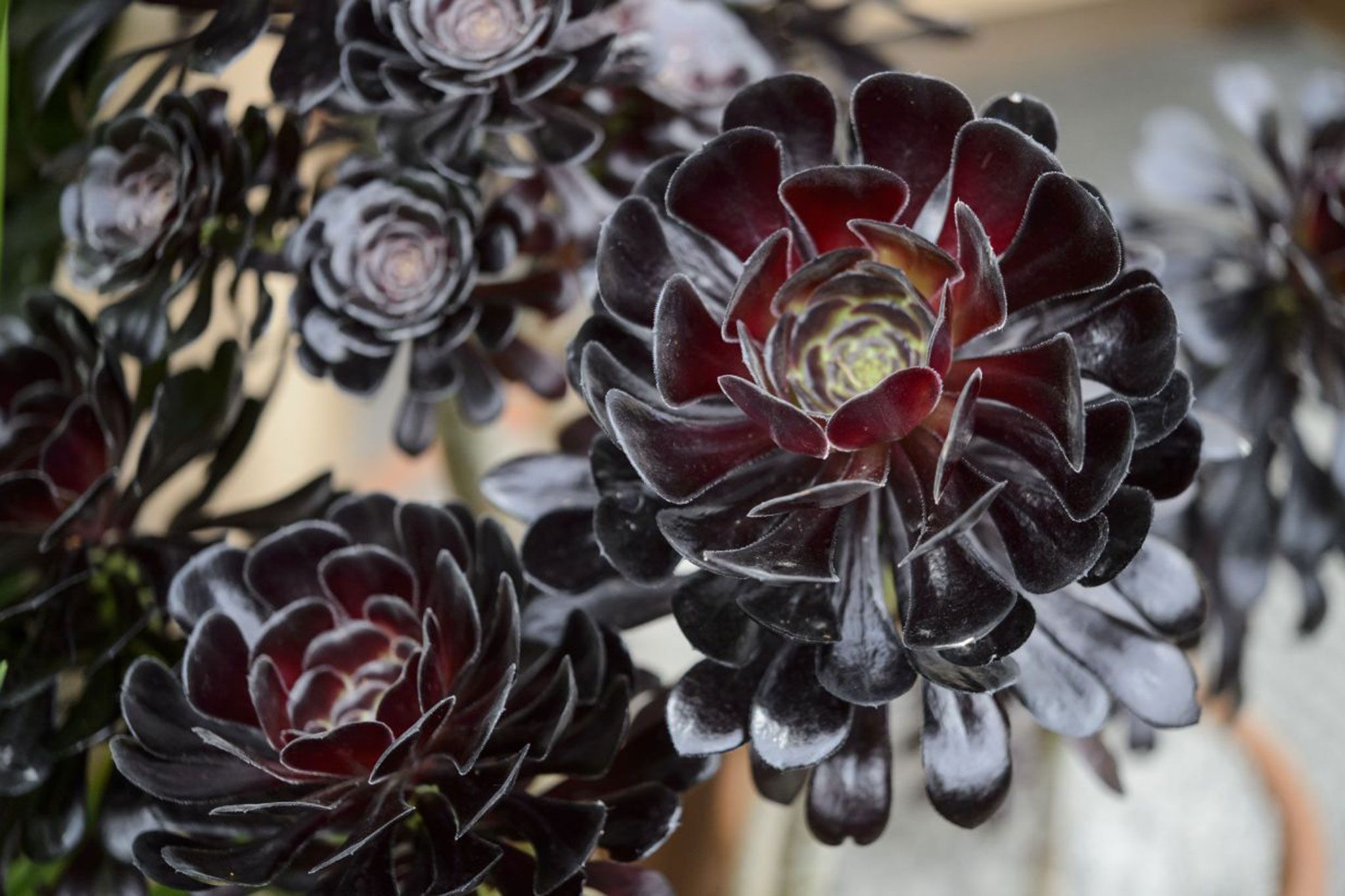 This plant has dark red flowers and green leaves to decorate your home exterior. It has woody stems and branches to grow and spread around. It likes full sun and needs more water than other succulents. You can propagate this plant by cutting its stem. Thus, add this plant to complete your tropical garden.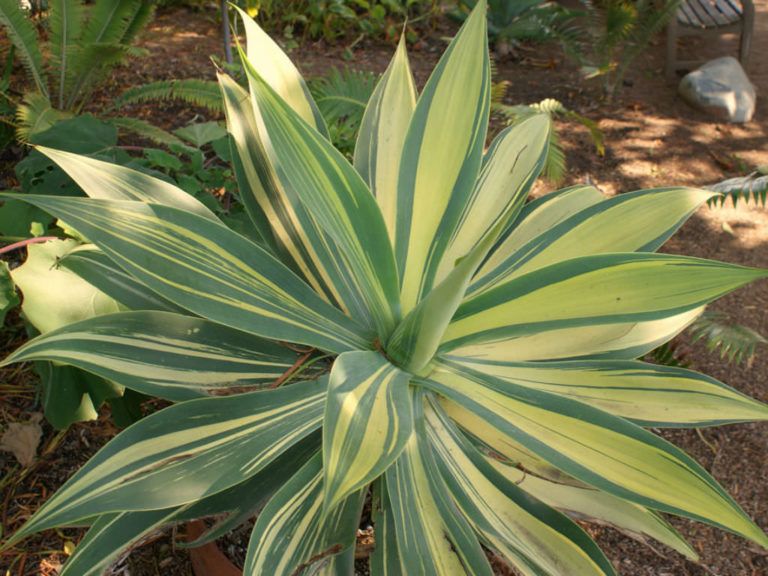 This desert plant has long yellow-striped foliages. In some decorations, this plant dominates most of the land in an outdoor garden. It brings a desert nuance by the leaves and huge size. Like other typical desert plants, this plant grows well in dry soil and low water. Thus, you can plant it outdoor to get full sun as its natural habitat.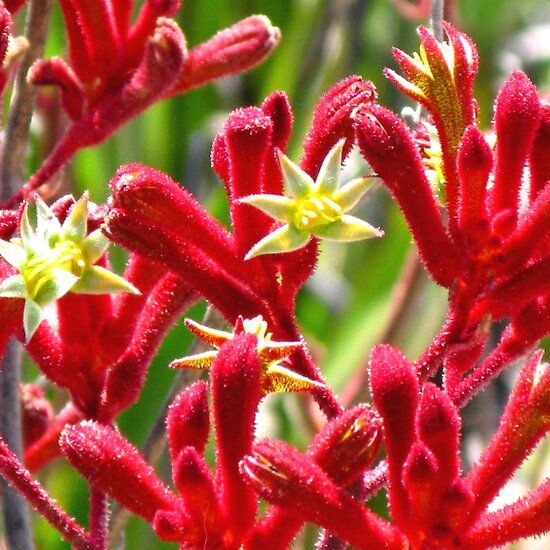 Red Kangaroo Paws is an interesting plant that has red petals. If you observe this plant, you will find the similarity of this flower with the kangaroo paws. Thus, this unique name comes with a reason. As an outdoor plant, Red Kangaroo Paws likes to get exposed to sunlight. This plant can grow into a bush, then you should give enough space for it to spread its roots.
Santa Rita Purple Prickly Pear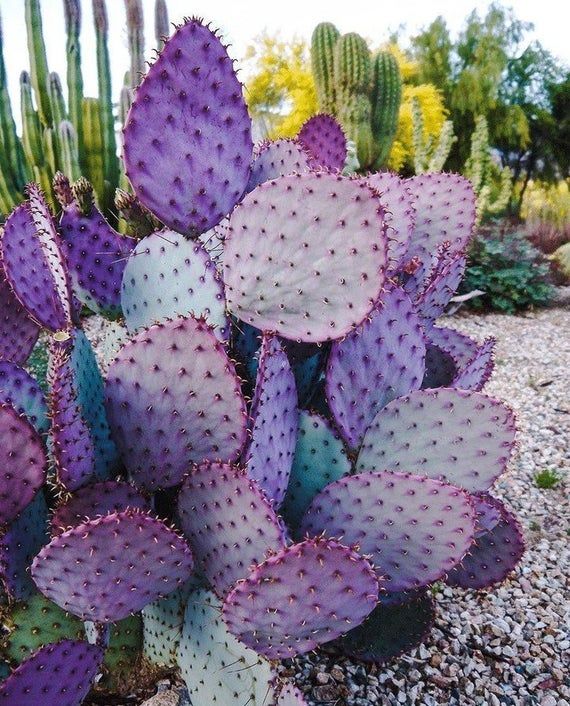 Opuntia Violacea Santa Rita or Santa Rita Purple Prickly Pear is a bright-purpled cactus. The purple color is their wide stems. Another species has green wide stems with the same vibes. You may see this plant on wallpaper in a room that has a tropical theme. This cute cactus is stunning to grow in your front yard or back yard. It decorates your outdoor space to bring an exotic atmosphere.
California Poppy Eschscholzia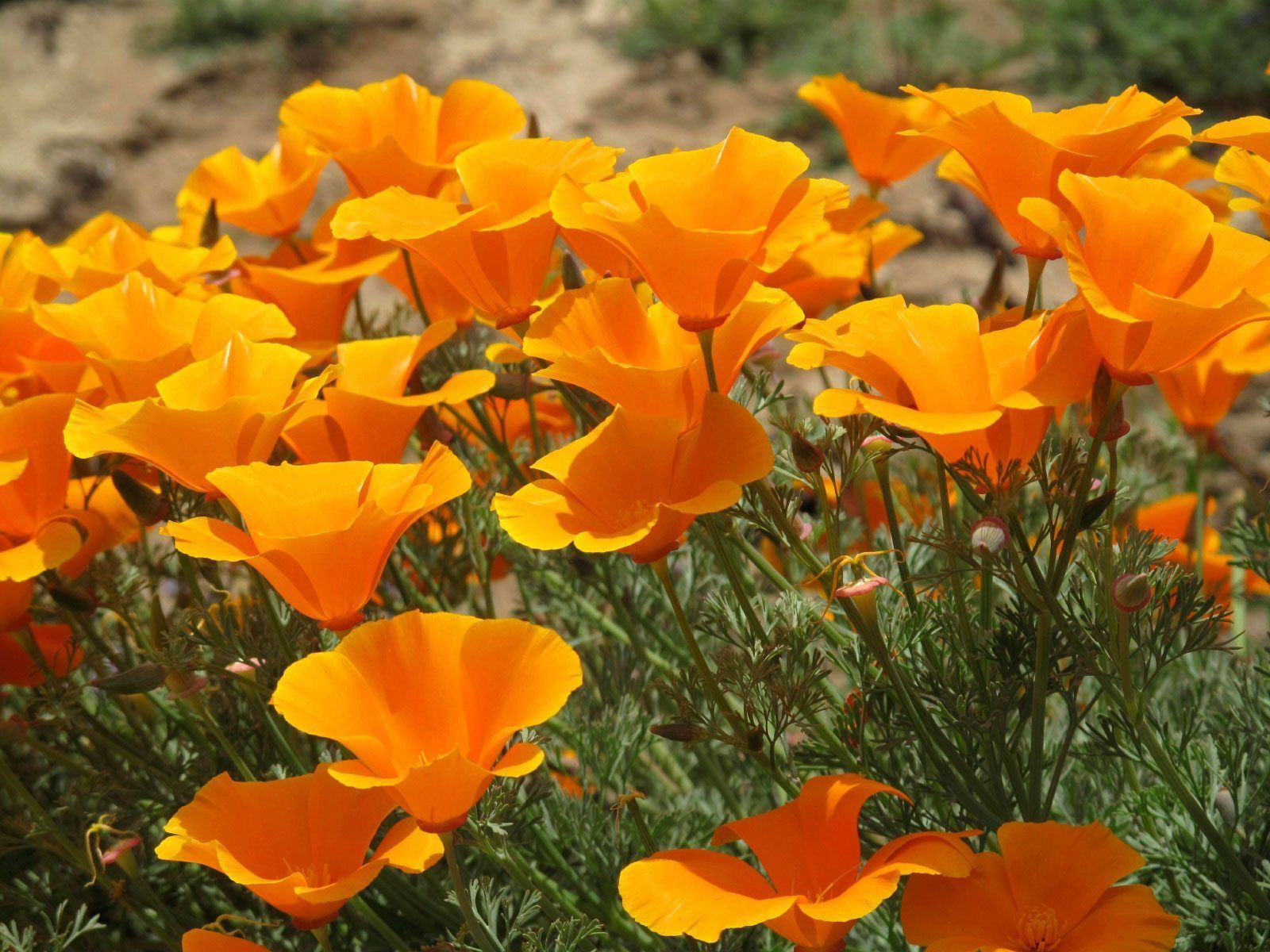 Having a colorful plant for your exterior sounds interesting. A desert plant is a plant that suits the outdoor environment with exposure to sunlight. California Poppy Eschscholzia is an attractive desert plant to decorate your home. This flowery plant gives an orange nuance to your exterior. You can grow them in a pot to modify your porch, in your front yard to complete your garden, or in the back yard to accompany you enjoying the time.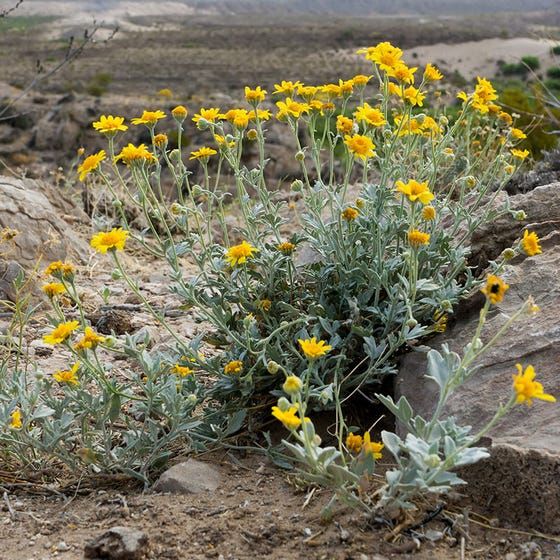 Marigold often grows indoors for decorations. The cheerful color of its flowers boosts the good atmosphere in a room. You will find it different from the indoors marigold because the Desert Marigold has a different environment to grow. Even, this plant has long green stems that has few leaves on the upper stems. Desert Marigold has the scientific name Baileya Multiradiata. This plant loves to stay under the full sun.
That is our discussion about Desert Plant Ideas for Exotic Interior and Exterior Decoration. Desert plant is identical to cactus that lives in dry condition, low humidity, little amounts of water, and get direct sunlight. Growing a desert plant indoors may need different maintenance but it is still possible to thrive indoors. While for the outdoor plant, it suits well the outdoor environment like their natural habitat. Thus, you can choose the kinds of desert plants indoors or outdoors that will do just fine to your home decoration. We hope this article is helpful for you. Happy decorating!