Druhomes.com – There are many kinds of beautiful lighting ideas to modify your home interior design. This lighting brings a certain nuance into your room. It reflects the beautiful interior to show its interesting pattern. Besides, the shape of lighting makes your room looks stunning if you use a unique lampshade. Thus, the brightness level of each light influences a nuance in your room. The dim light brings a nice atmosphere to lullaby you in a bedroom, while the bright light helps you to do late-night work. Thus, you need to use the right light to illuminate a certain room. We have provided some beautiful lighting ideas for your living room, bedroom, and bathroom. Each room has a different need for brightness and decoration. Let's see the ideas below!
Standing Lamp for Your Living Room
The first lamp that you can use to decorate the interior of your home is a standing lamp. Using this type of light will make the interior appearance of your home brighter in a simple and unique accent. In addition, this type of lamp will be very suitable for you to use in the interior of your living room. For that, here are a variety of design ideas that you can use.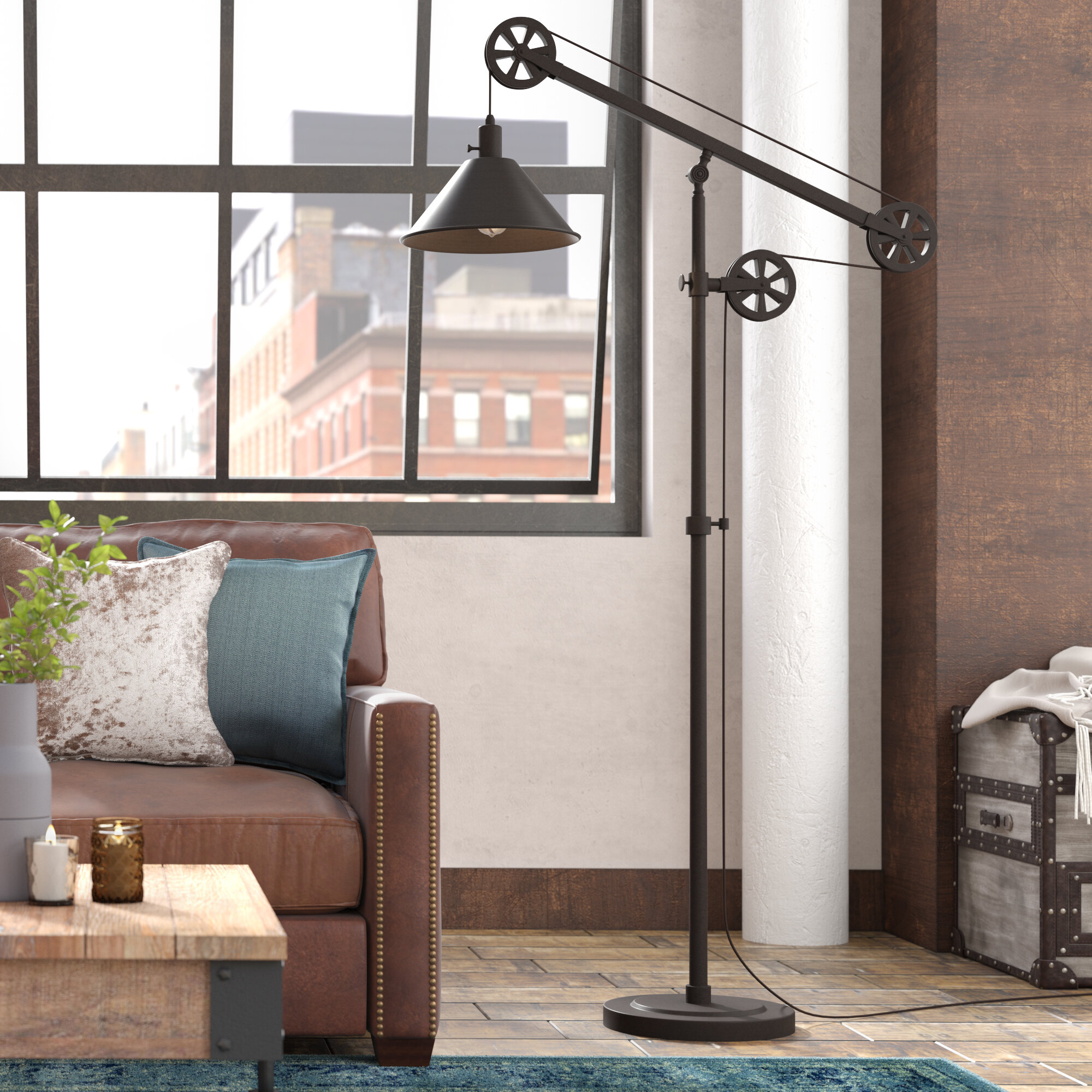 You can use a standing lamp for your industrial interior design. This is an elegant design that uses black colors to dominate the decoration. The design of an Industrial standing lamp in a living room looks amazing by having a black metal color for the standing stick. You will find it easy to arrange the light to illuminate a certain spot.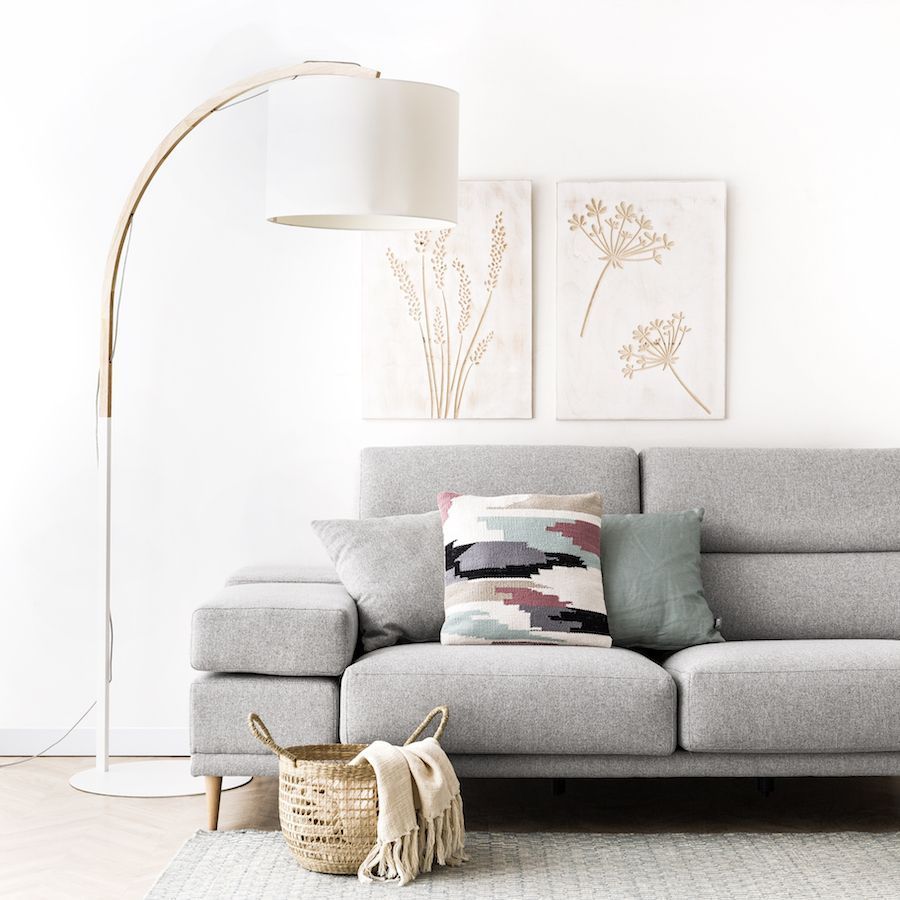 An arc lamp has a decorative appearance that provides a contemporary design. You will take a traditional style from this light by its lampshade. The slender body of this lamp looks unique and interesting to transform your living room. The placement of your arc lamp is flexible because it is a portable lamp to suit any room size.
Using a Four Legs Standing Lamp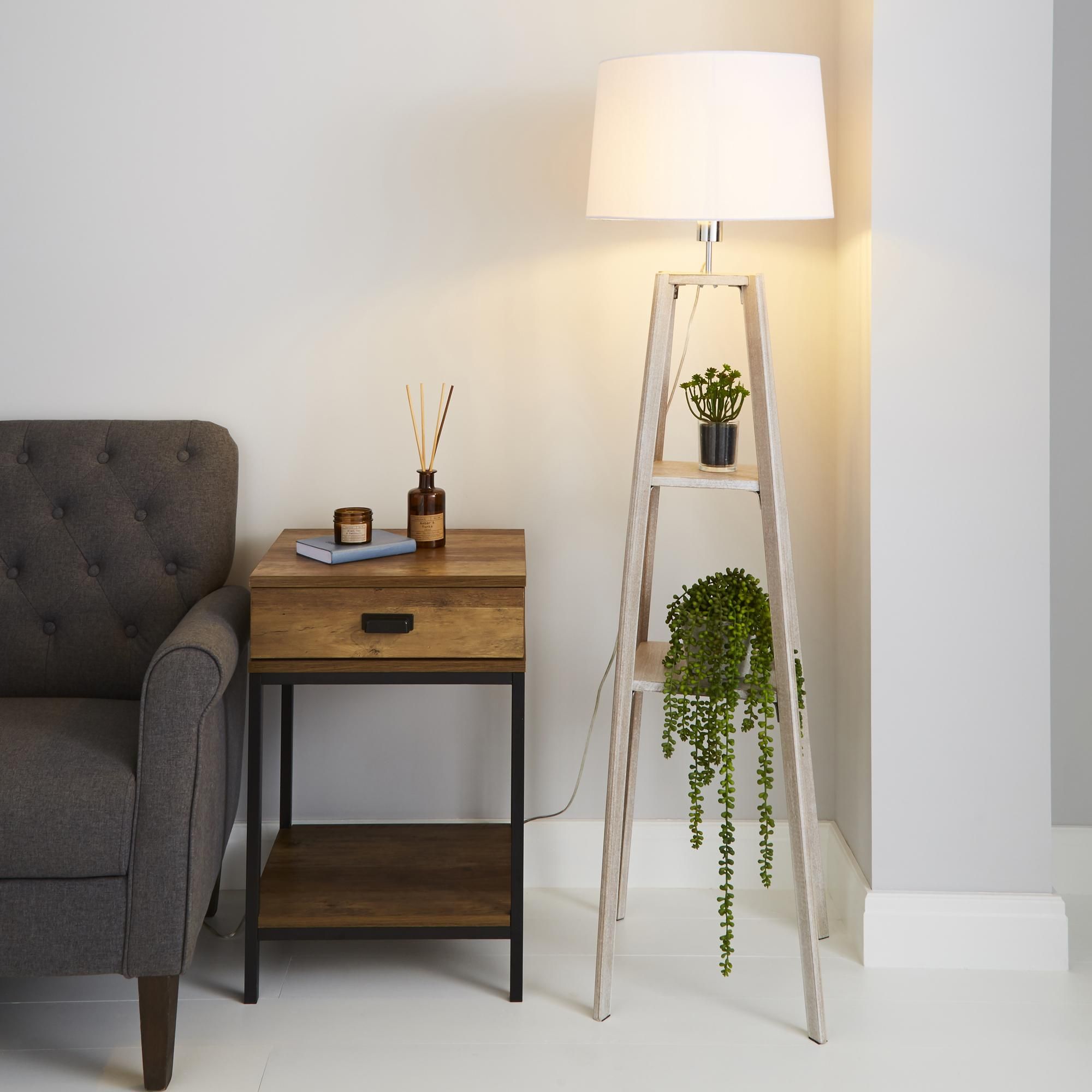 This light is an optional light to have in a living room but catchy enough to give a brighter decoration. By having this light, you can do a little modification to its standing lamp. To make a stable illumination, put this light in a darker place. It can illuminate the entire living room by using a bright lampshade. Besides, add a wooden slab on the space between the legs to thrive your indoor plants.
Multifunctional Standing Lamp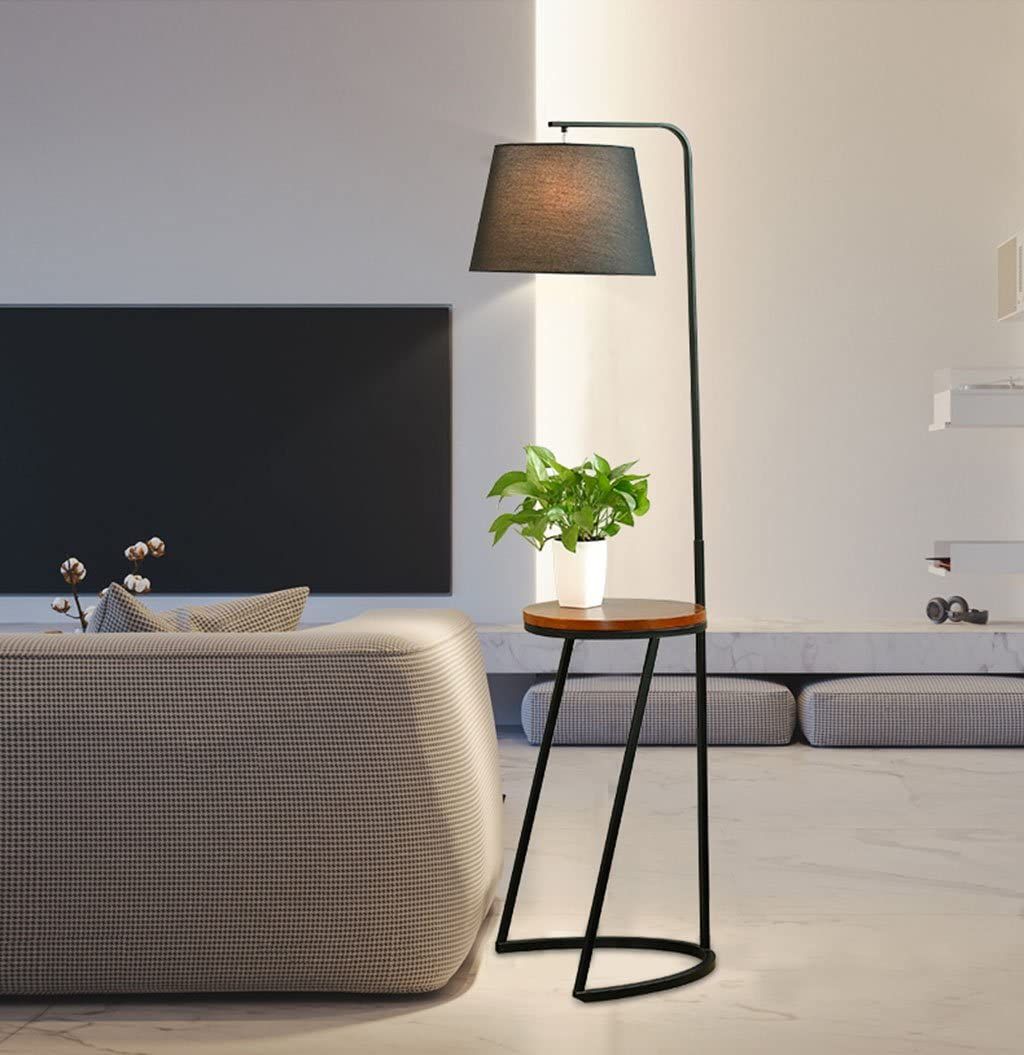 The standing lamp in your living room should adjust the development of interior design in your home. A multifunctional furniture in the form of standing lamp is a solution for your narrow living room. This standing lamp is beneficial to put an ornamental plant on its additional slab. The light from this standing lamp helps your plant to get enough light.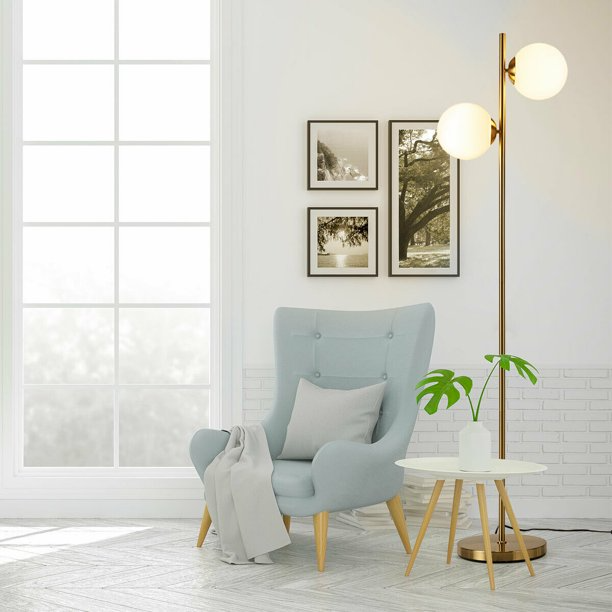 Bulb lamp has an aesthetic appearance if you install it in your living room. The yellow light from this lamp looks dramatic to illuminate the furniture and room decoration. Moreover, it has an interesting accent by using golden colors for the standing stick. The golden color is catchy to suit your white bulbs.
Chandelier for Bedroom
You can also create unique and aesthetic lighting in your home interior using chandeliers. You can use chandeliers in a variety of interior designs in your home. This will make the interior appearance of your home more beautiful and comfortable for you to use every day. One part of the house that you can give a chandelier in is the bedroom. For that, here are some chandelier design ideas that you can use in your bedroom interior.
An Elegant Chandelier for Your Master Bedroom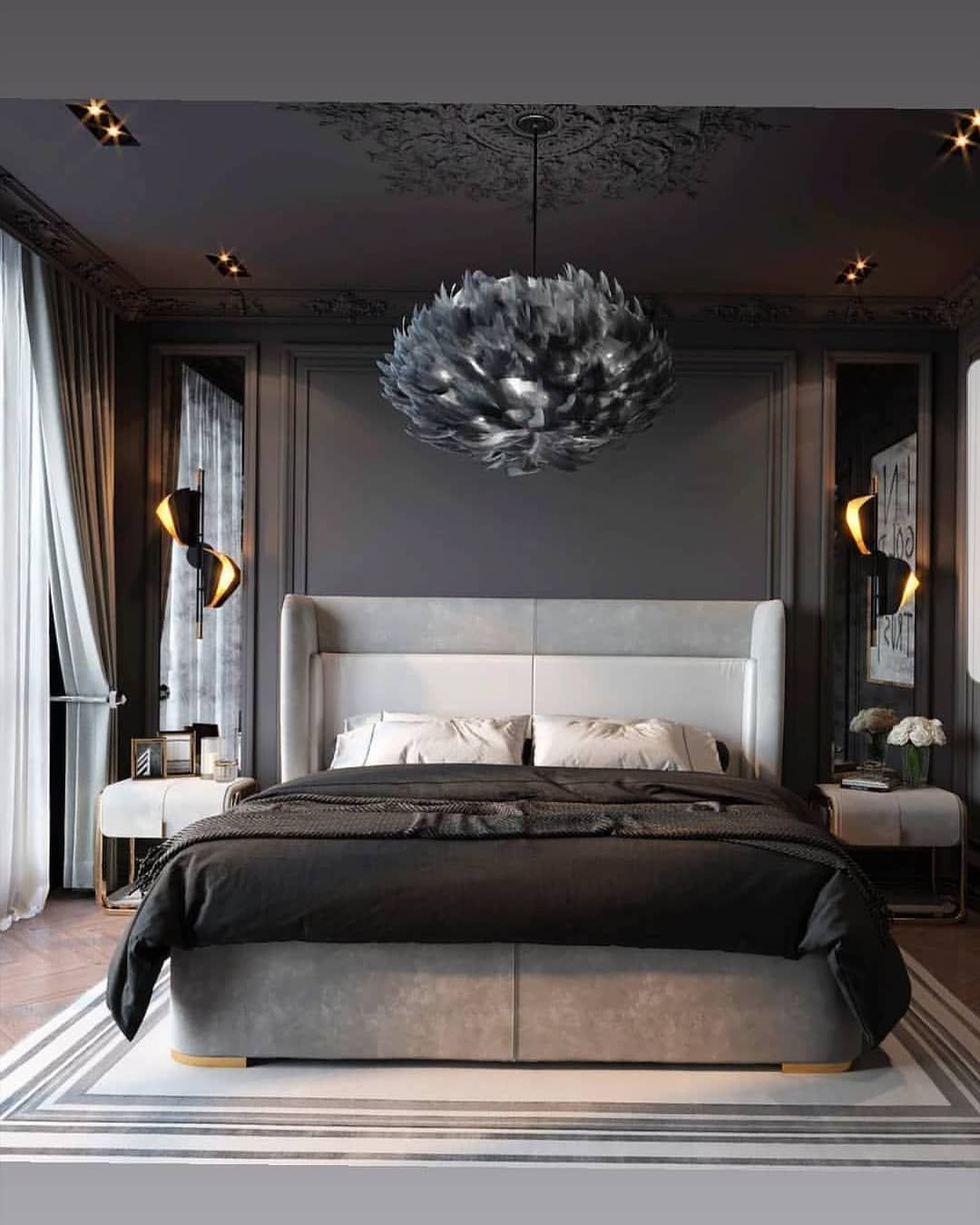 The use of a chandelier in a master bedroom brings a luxurious impression to your room. It looks amazing by its elegant color and unique shape. Some chandeliers in this bedroom have around big size. Even though this chandelier is not too bright but catchy enough to bring a dramatic atmosphere to this master bedroom.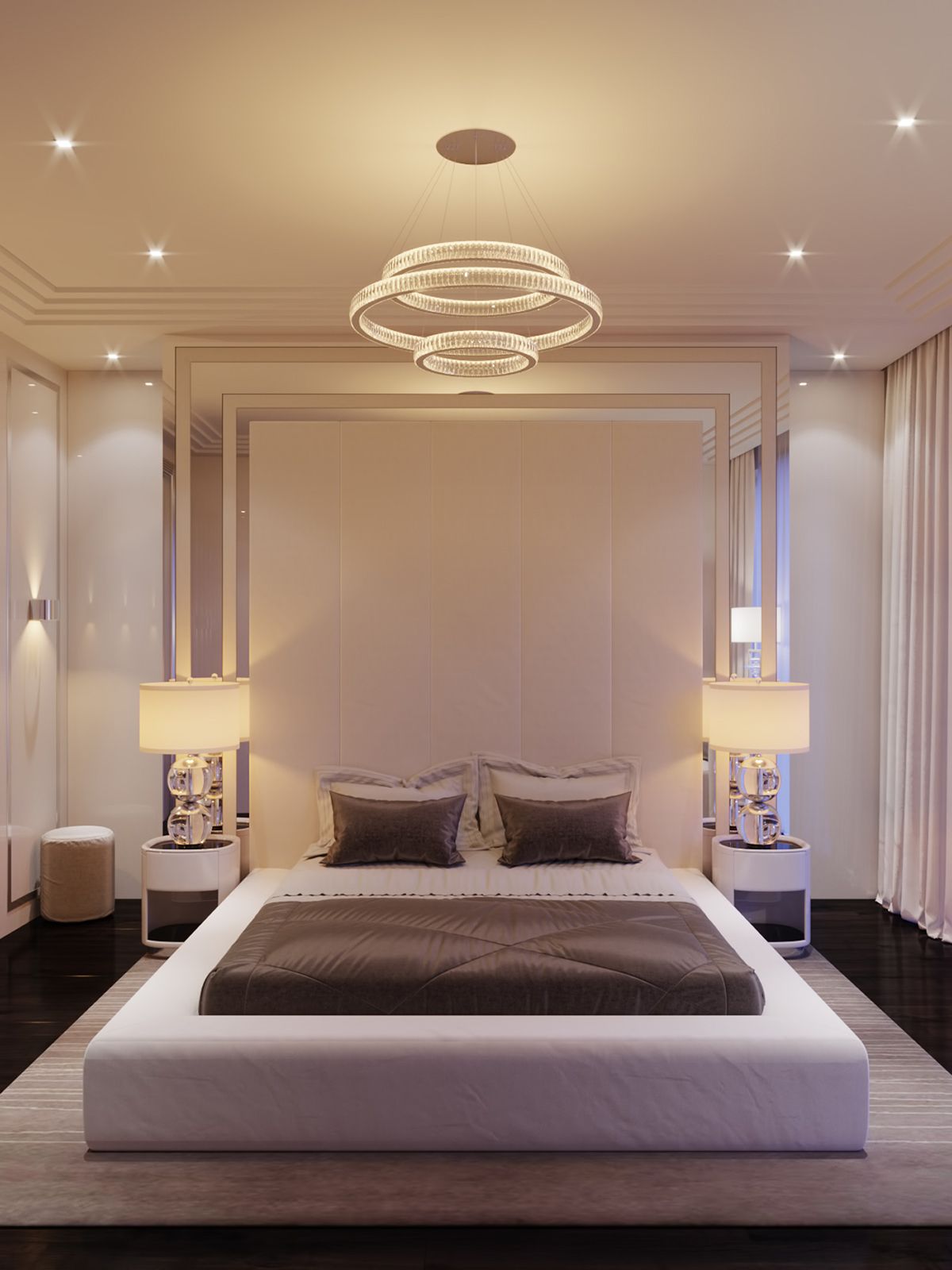 Modern style generates an elegant design. The design of a modern chandelier in your master bedroom looks interesting to complete your luxurious decoration. It arouses the simple nuance and lessens the use of ornate design. Having a modern chandelier on your ceiling enlivens a dramatic atmosphere to the entire bedroom. Besides, you can add two table lamps to maximize the lighting in your bedroom.
A Traditional Nuance with Eclectic Design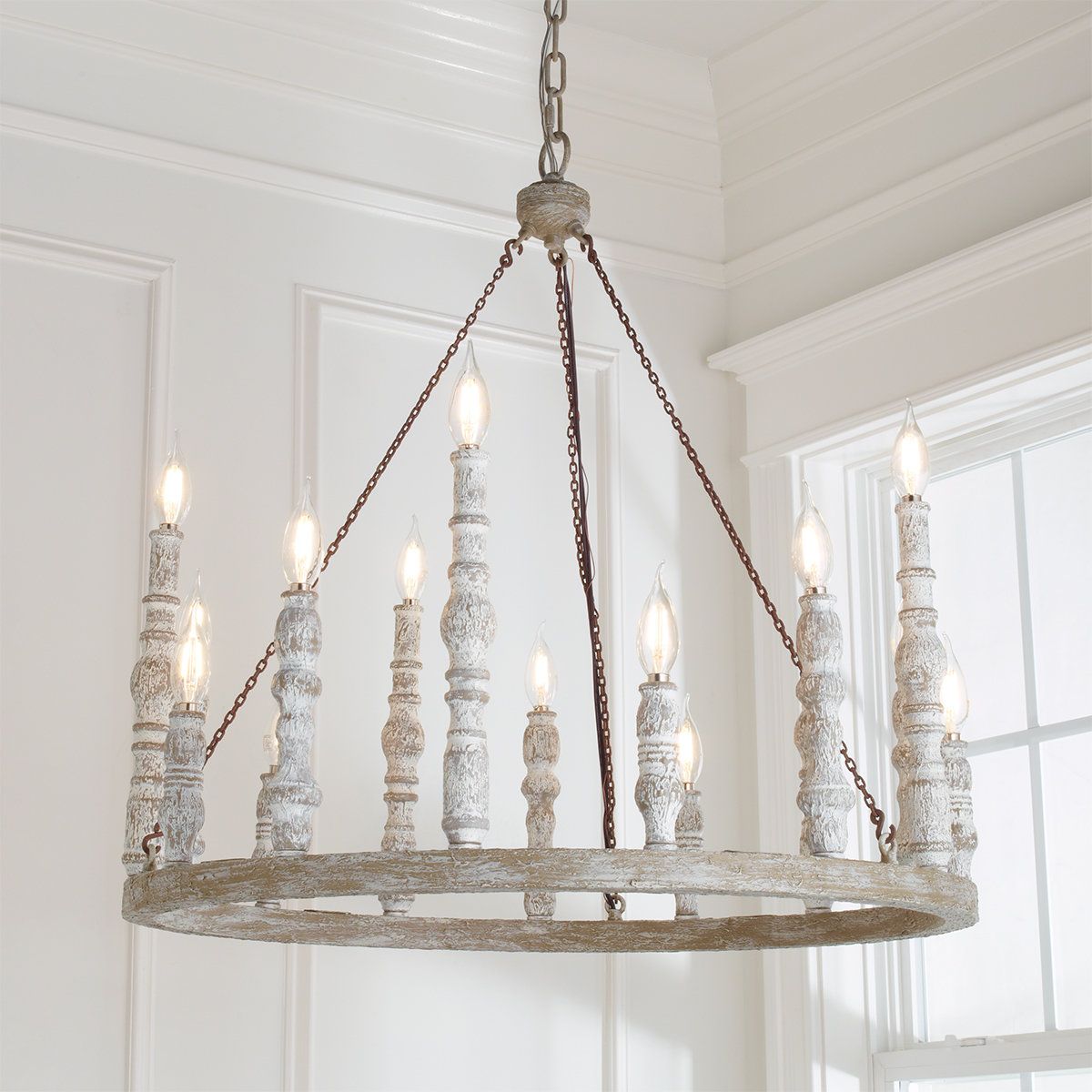 An eclectic design arouses a traditional style with the touch of a modern accent. Seeing at an eclectic chandelier brings a good mood by its interesting shape. Some tiny lamps on this chandelier create a perfect combination to hang this chandelier on a ceiling. Suit this chandelier to your traditional bedroom by using a neutral color.
Using a Simple Minimalist Chandelier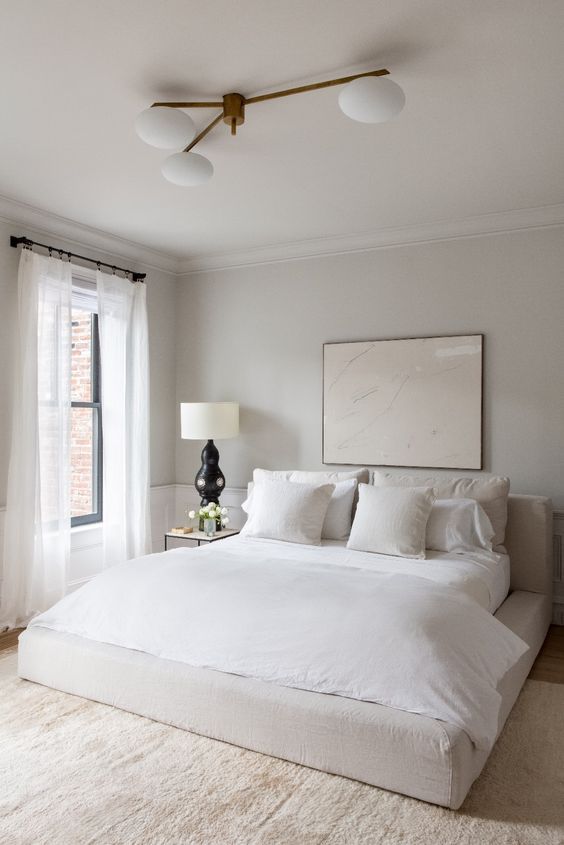 If you want to arouse a simple and clean design, choose a minimalist chandelier to illuminate your bedroom. This chandelier has a simpler shape rather than other chandeliers. Three white bulbs look interesting to hang on your ceiling. The white color suits your minimalist bedroom.
Elegant Pendant Light for Bathroom
In the bathroom interior, lighting is also an important thing for you to create. By using the right beautiful lighting ideas, designs and sizes, you can create a comfortable and beautiful bathroom interior for your everyday use. For that, one of the lightings that you can create in the interior of your bathroom is a pendant light. Here are some pendant light design ideas that you can follow. Let's discuss!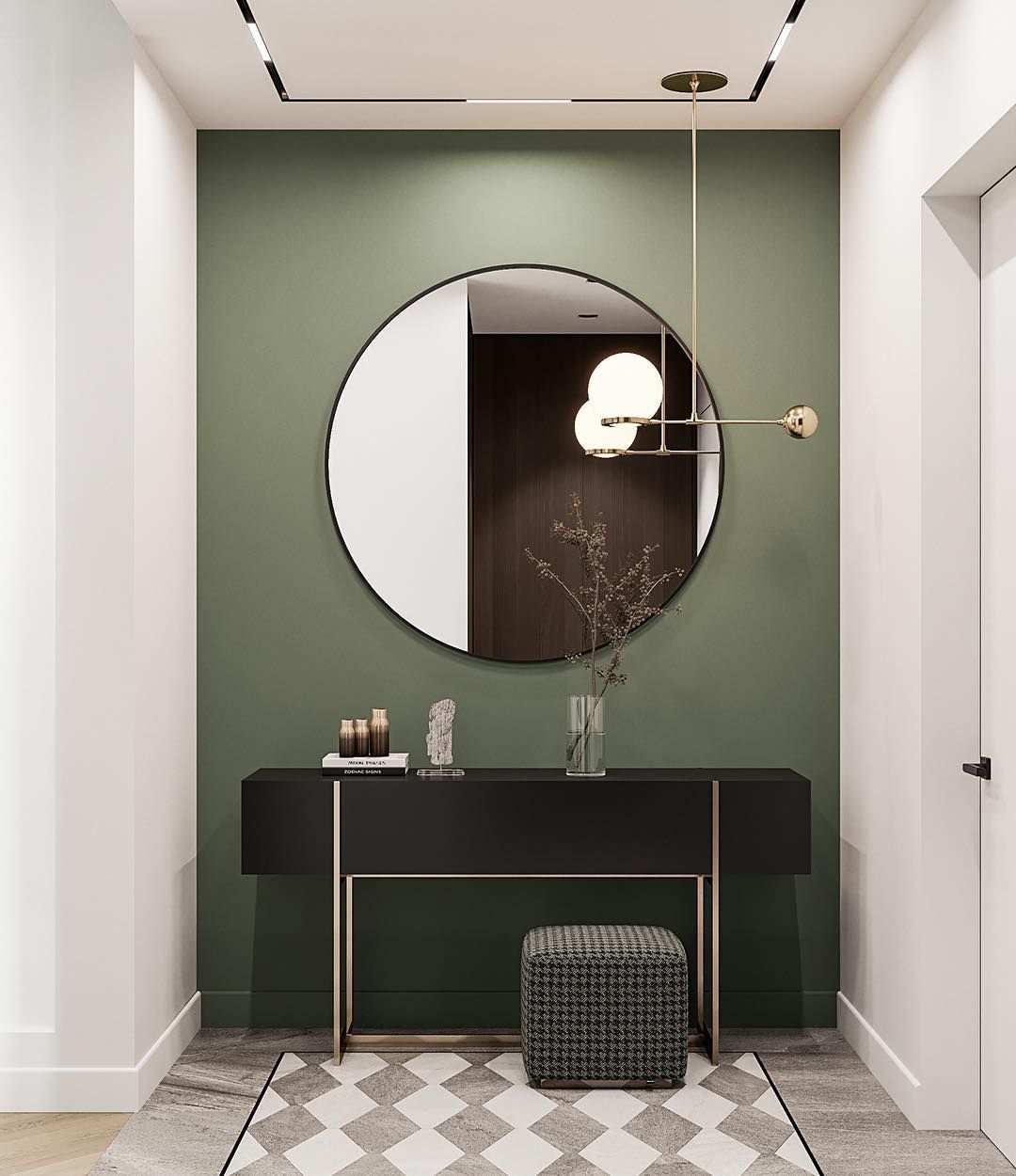 Golden color has an elegant impression to attach to a room. It leads to a luxurious accent to make it more perfect. This pendant light has two lights, the big and smaller bulb. You choose to turn on the light to adjust your need. This golden accent looks catchy to pair with other golden furniture like a golden cabinet or mirror frame.
Using Bulb as a Pendant Light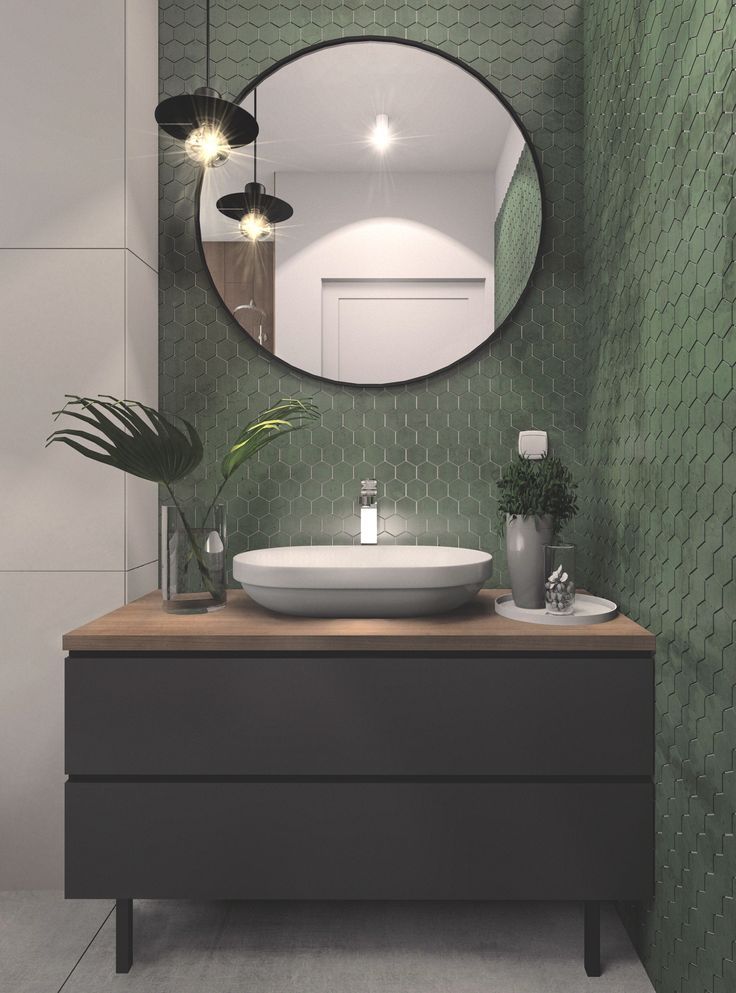 Edison invented the lamp for the first time as a beneficial thing to see in the dark. The use of bulbs has many developments in home design. A creative design in an attractive pendant light uses this light to illuminate the bathroom in dim light. Even though this light is not too bright, it is useful to illuminate the bathroom mirror. Thus, you need to add a ceiling to this bathroom to illuminate the entire room. Add a black disc to prevent this light sparks to the upside.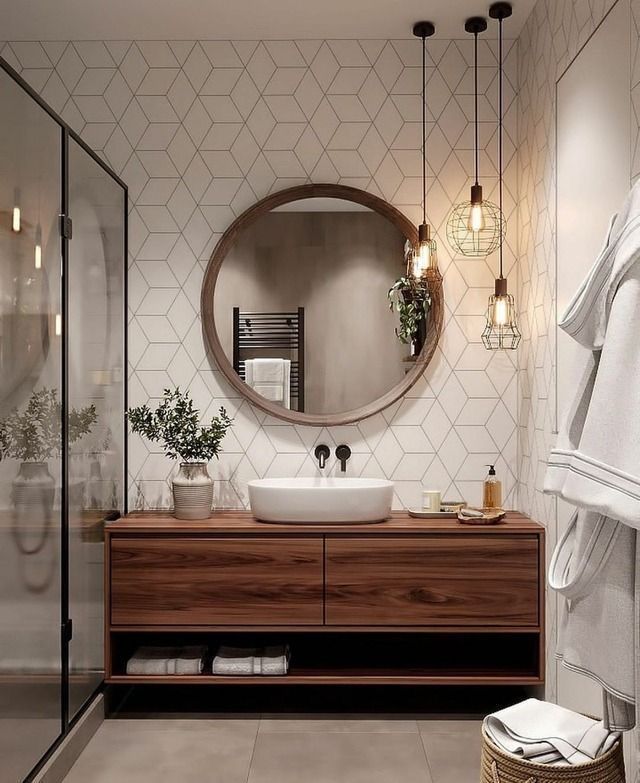 Since Industrial design arouses an elegant impression in a room, it is interesting to use this design to decorate a pendant light. The Industrial pendant light is catchy to modify your white bathroom. The minimalist bathroom also suits this pendant light by having a strange accent. A combination of black metal and stunning light generates a perfect decoration.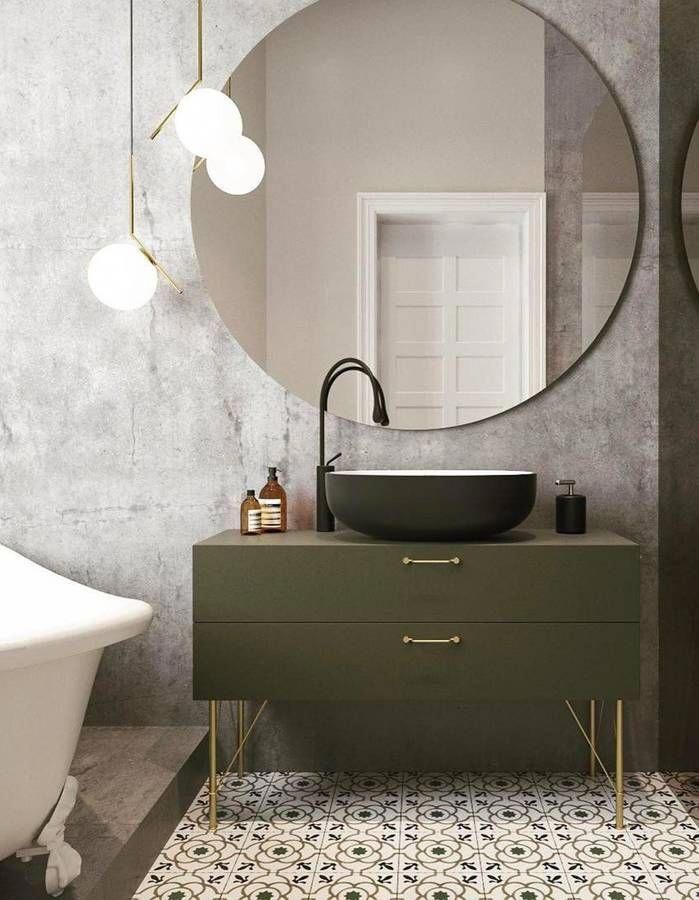 The bulb lamp has an Art Deco style that brings the spirit of time past. You can give a traditional accent to your bathroom by installing this pendant light. It becomes a perfect light for your bathroom to illuminate a bathtub and bathroom mirror. Moreover, this light is compatible with a white patterned floor and greyish wall.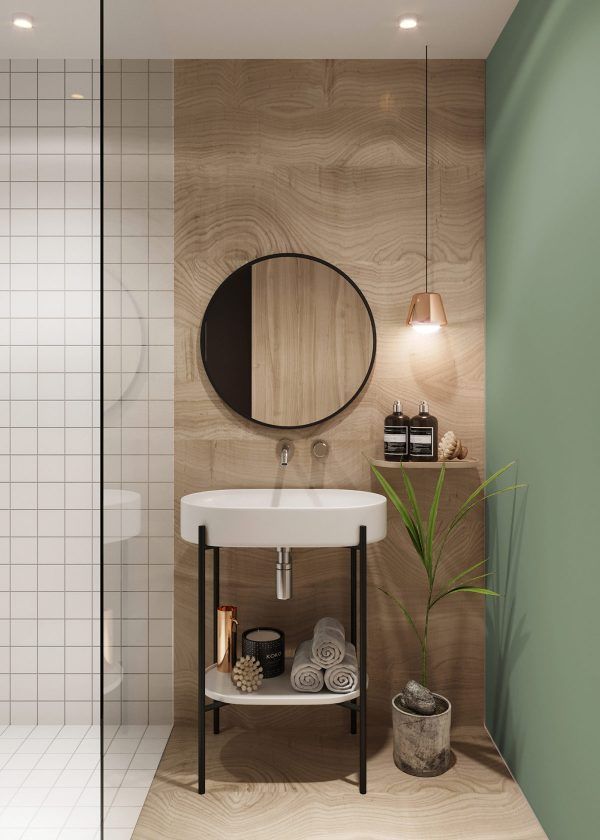 This pendant light is nice for those of you who like a simple design. Combining a single pendant light with a white bulb to illuminate a certain spot. It will complete your bathroom decoration and as extra light for your ceiling lamp.
Conclusion
Thus our discussion about Beautiful Lighting Ideas to Decorate Your Home Interior. The use of light is important to install in every home. Even every room needs the light to illuminate the dark side. You need to consider the kinds of lights to install in your room like a bedroom, living room, and bathroom. These rooms will look impressive to have beautiful lighting ideas like a chandelier, standing lamp, and pendant light. Thus, we have provided some lights that may useful for you to change your light. May this article brings a nice recommendation for you. Happy decorating!