Druhomes.com – Korean style on bedroom becomes a popular style for a simple room. This design usually uses calm color, simple decoration, and a neat layout. You may often see a Korean bedroom in a teenager's room or a girl's room because this design is identical to a girl's decoration. It uses many cute and simple accents to arouse an exciting room interior design. For this reason, this article will discuss remaking your bedroom by using the Korean style for a low-budget decoration. If you are curious, you should start from the preparation based on this article, then let's check this out!
Draw your layout and plan
Mapping your Korean bedroom is important. It determines how much budget that you need to buy some new decorations, but you can reuse the things you have at home. Draw your wishing bedroom and what it will look like.
Mark the things that need to remake
This is a necessary step to do. You have to remove the unnecessary things in your bedroom and everything that has no Korean style accent. Some things are reusable and some are not.
Make the lists of things you need
In the third preparation, you have to write down everything that you need in the decoration. At least you have the main tools to remake a bedroom such as white paint, roller painter, vinyl flooring wallpaper, grid bed cover, and so on.
After doing three main preparations, let's go to the steps to remake your bedroom by using a Korean design. We highlighted the Korean design is a typical design that you often see in Korean dramas, a modern Korean bedroom, and a simple Korean apartment. Thus, we start from the first step below. Let's discuss!
Repaint Your Walls White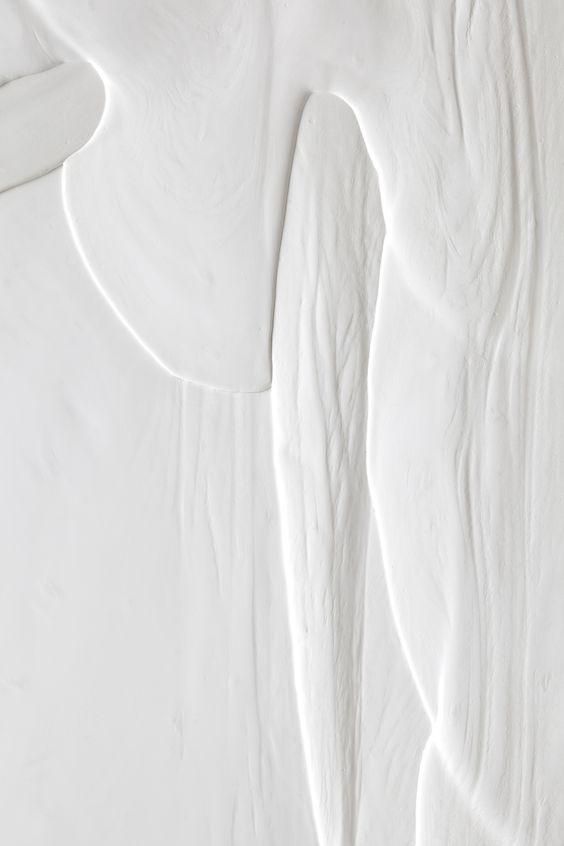 The basic step to do is your wall color. To get a Korean taste, you need to give a calm atmosphere in your room. The white color is a calm color that is easy to combine with other colors. This neutral color brings a brighter nuance to your room because the white color has a stable hue to reflect the light in your room. Remover all things in your room before repainting. Use roller paint to repaint your walls. Make sure that you paint all sides, even though the narrow spot needs a smaller brush. Reapply the white paint to get two-layered paint. Wait for the first layer to dry before reapplying it for the second layer. It will cover your wall perfectly.
Clean the Floors Thoroughly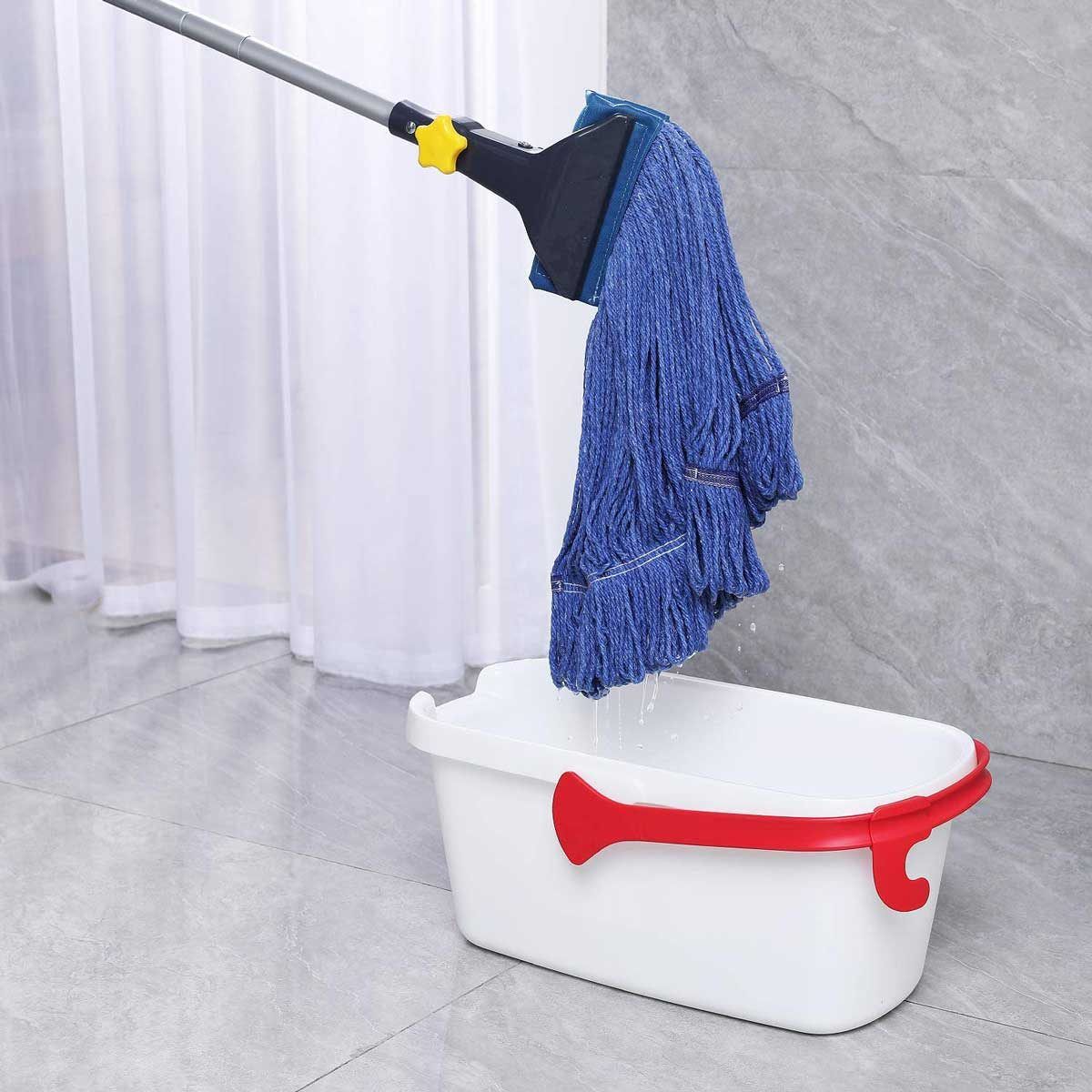 Check your walls to make sure that the paint is dry. You should clean the entire sides of your bedroom by sweeping the floors, then wipe them. It makes it easier to remake your floor in this room. Thus, you need to consider the cleanliness of both aspects. If you find paint drops on the floors, spill some water and use a knife to remove it. After you wipe the floors, you need to wait until they dry perfectly.
Install Vinyl Flooring Wallpaper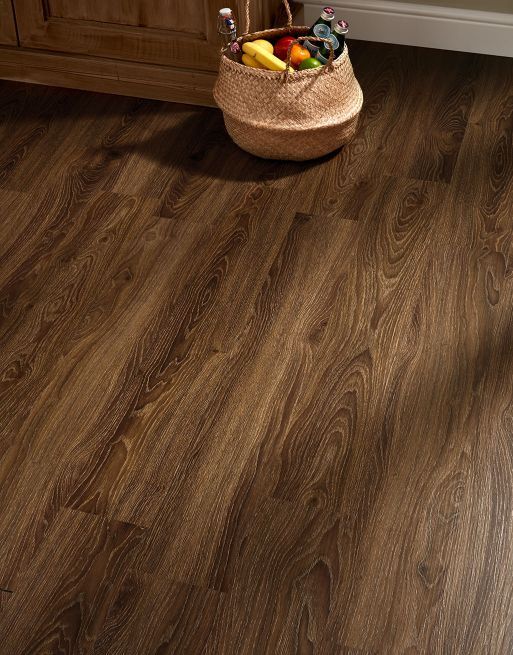 Wall paint and flooring decoration is a parallel step for the basic elements. When repainting your white wall is good, you should move to the flooring decoration. In this idea, we suggest you use vinyl flooring wallpaper. This material is easy to apply on your floor. To get a Korean look, choose the wooden floor wallpaper. Wooden wallpaper brings a calm and simple impression. It is easy to attach your wallpaper to the floor by cutting them based on your room size. Connect the cutting wallpaper by sticking a double tape under the wallpaper.
Use an Interesting Curtain
A curtain can transform a boring decoration to look more stunning. By using an attractive curtain, your Korean bedroom is perfect. Install a paired curtain for your window. This curtain has a calm color and the hue is related to the white wall. Moreover, you can use a curtain too for your wardrobe. The waterproof curtain will replace your old door in the wardrobe. Thus, your wardrobe has a curtain for its door.
Reuse Old Furniture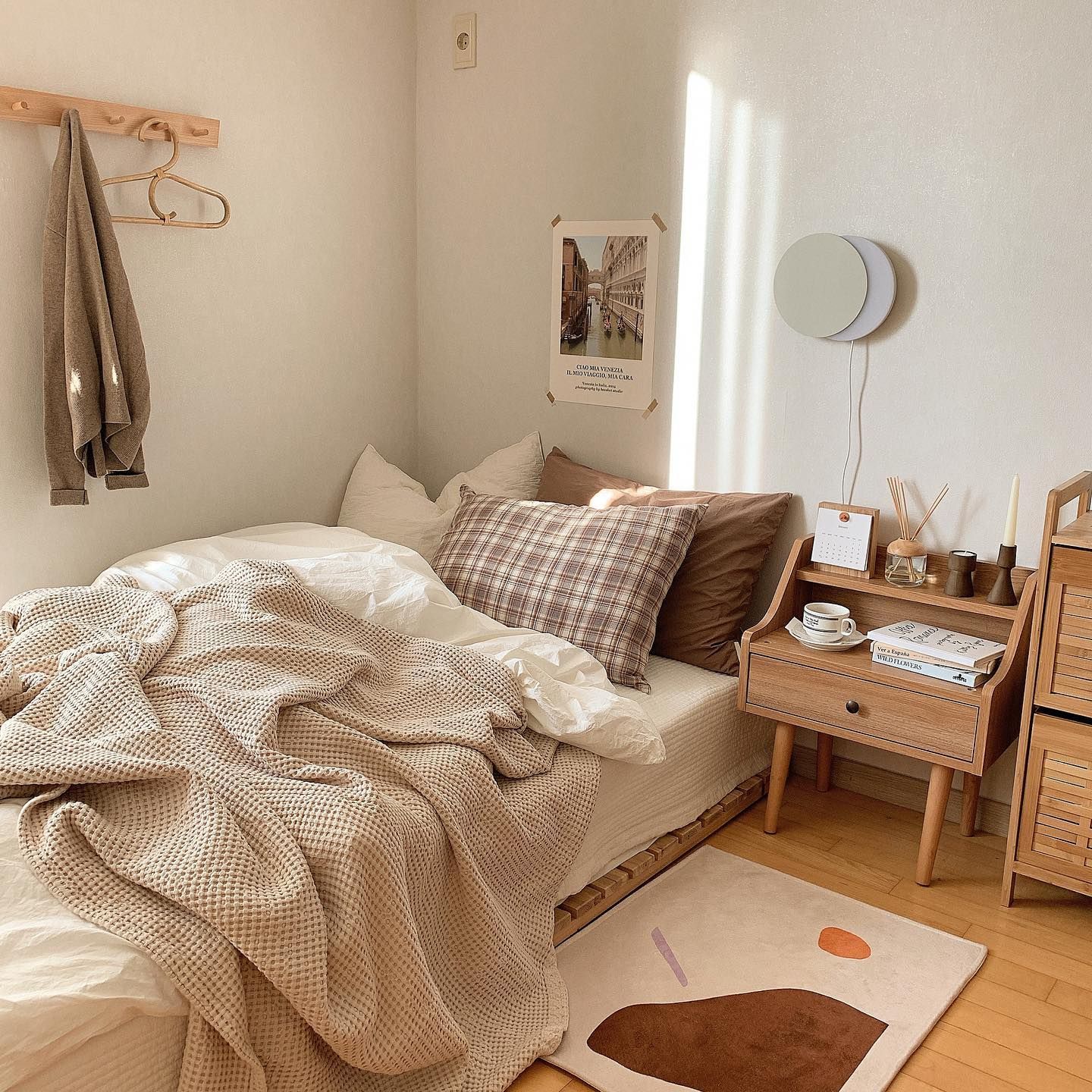 To cut more budget, you do not need to buy new furniture. You can use the old furniture from your previous bedroom decor. Reuse your bedroom table, then do some makeovers for it. The Korean bedroom look, mostly uses a neutral color, thus, change the wallpaper on your table by applying the new wooden wallpaper. Using the white wooden wallpaper gives a variety of colors to your Korean style.
Add a Wire Grid Wall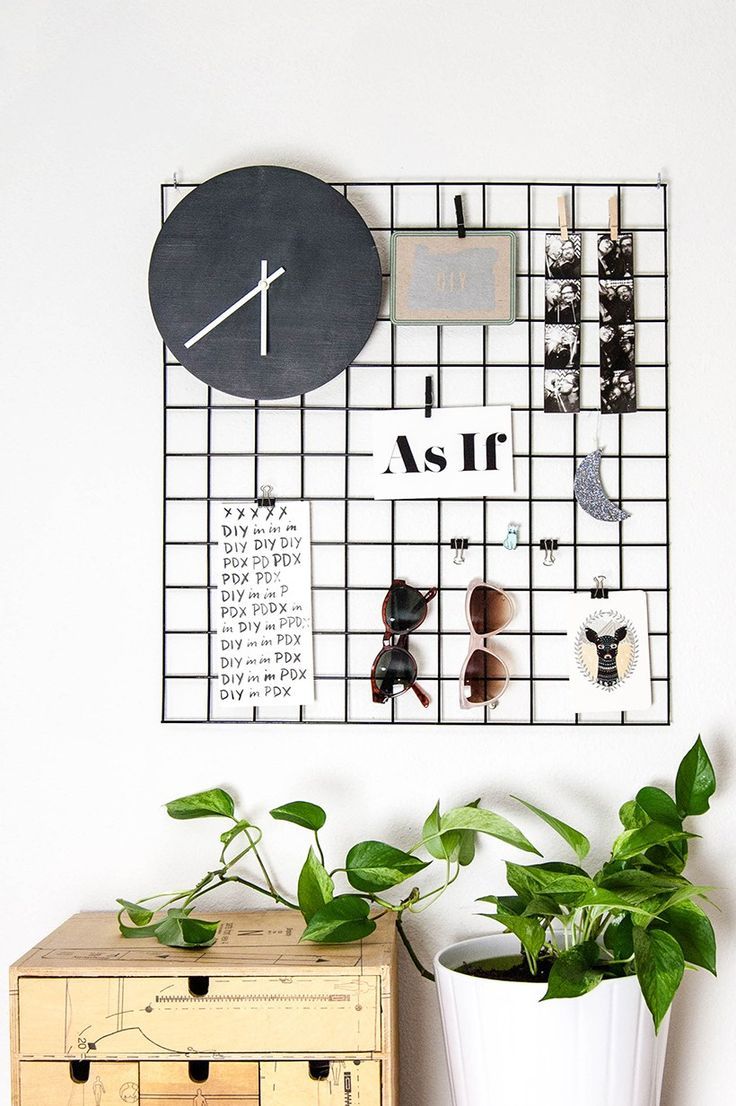 Korean bedroom has some cute accents on the wall. Thus, installing a wire grid wall is necessary for you to hang some cute accessories. This wire grid wall is a durable material that looks catchy to modify your Korean wall. Hang some photos of Korean artists to strengthen the atmosphere. Moreover, this ornament is beneficial to hang some sticky notes and schedules.
Install Two Mounted Shelves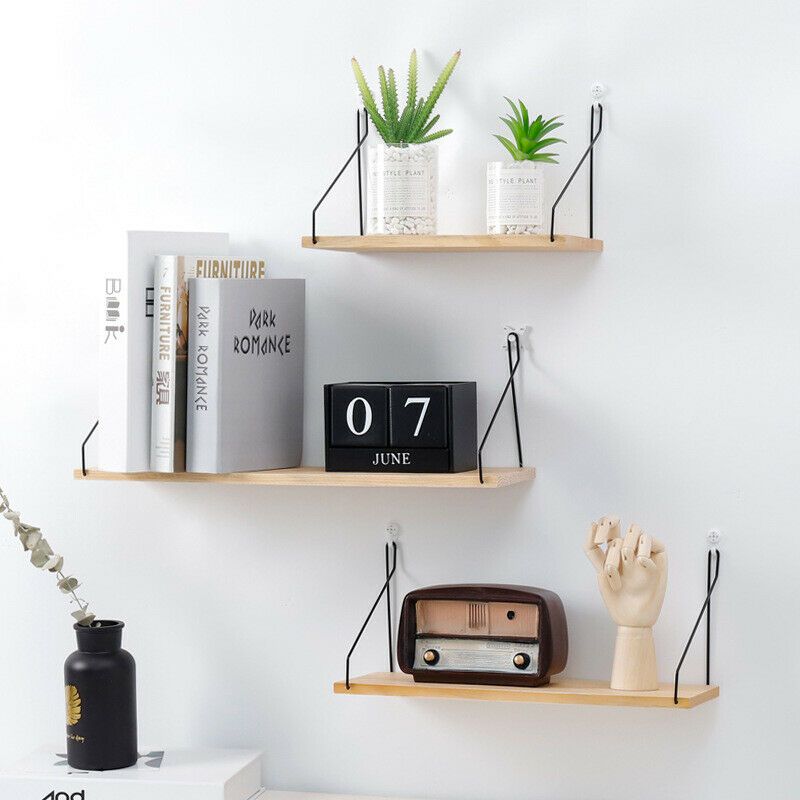 This idea is optional for those of you who don't need extra storage. The use of this storage is to put some small ornaments. Enliven a Korean nuance by displaying some Korean books and small ornamental plants to refresh the room. Installing a mounted shelf has various ways. Some designs need a drill machine to install it and some only need a hook to hang it.
Use Square Patterns for Your Bedcover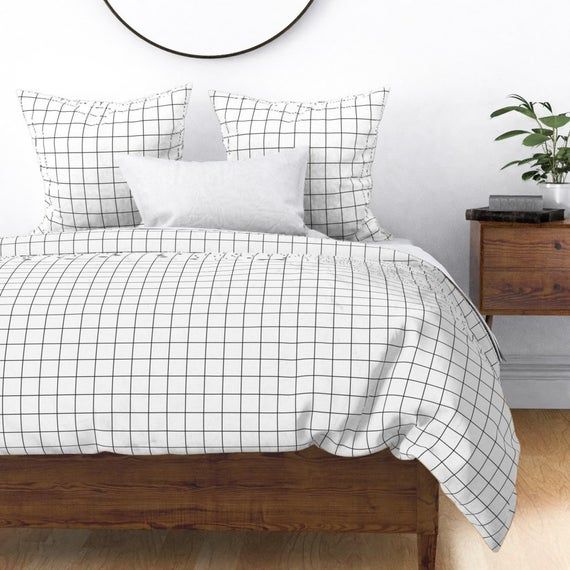 The next decoration is your bedcover. Consider the look of your bed by using a unique bedcover. Square patterns on your bed strengthen the Korean look in your bedroom. Use the same pattern for your blanket. The combination of white color and black grid prints is catchy to modify your bed. Moreover, add a cute accent by having one pillow in a plain color such as a grey pillow or a yellow pillow.
Put a Furry Rug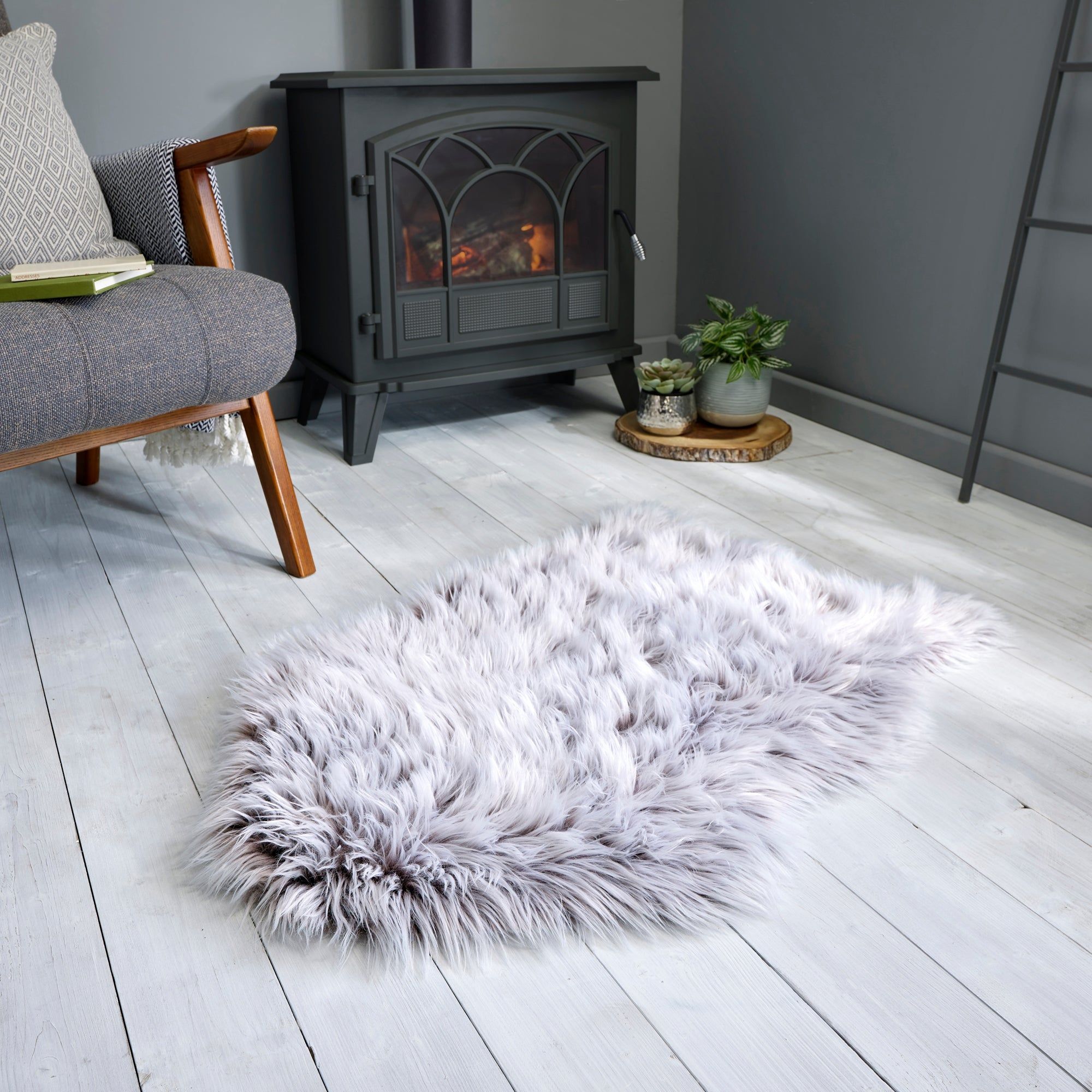 The furry rug in Korean drama brings a cute impression. The soft texture of this rug is comfortable for your foot. It helps you to clean the dust on the foot before going to sleep on your bed. Moreover, it looks luxurious to install in your simple bedroom. To get a strong Korean accent, put a fluffy rug in the same color as your bedcover.
Pair Your Rug with Cute Bedroom Slippers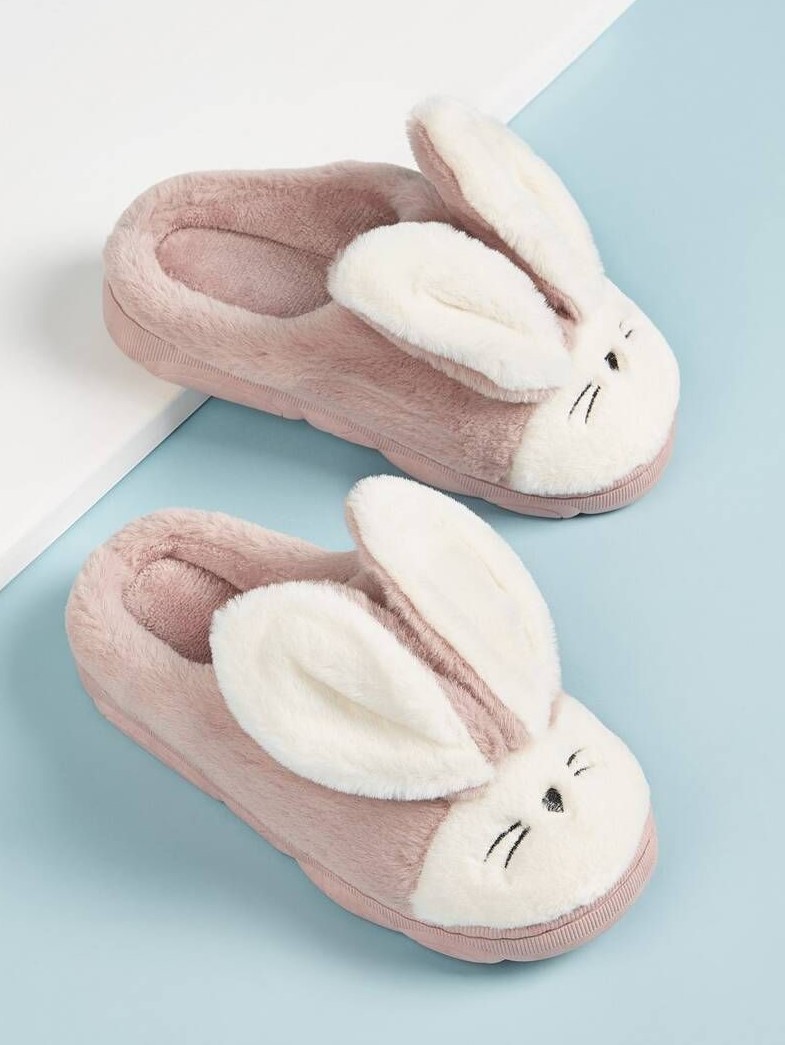 Bedroom slippers are optional but it can be a cute complement for you fluffy rug. This slipper looks stunning to put near the rug. It also decorates your Korean bedroom to get an interesting interior. You can wear this slipper to walk in your bedroom to keep your foot still clean. Many cute slippers you can choose to wear in the Korean bedroom.
Have a Standing Lamp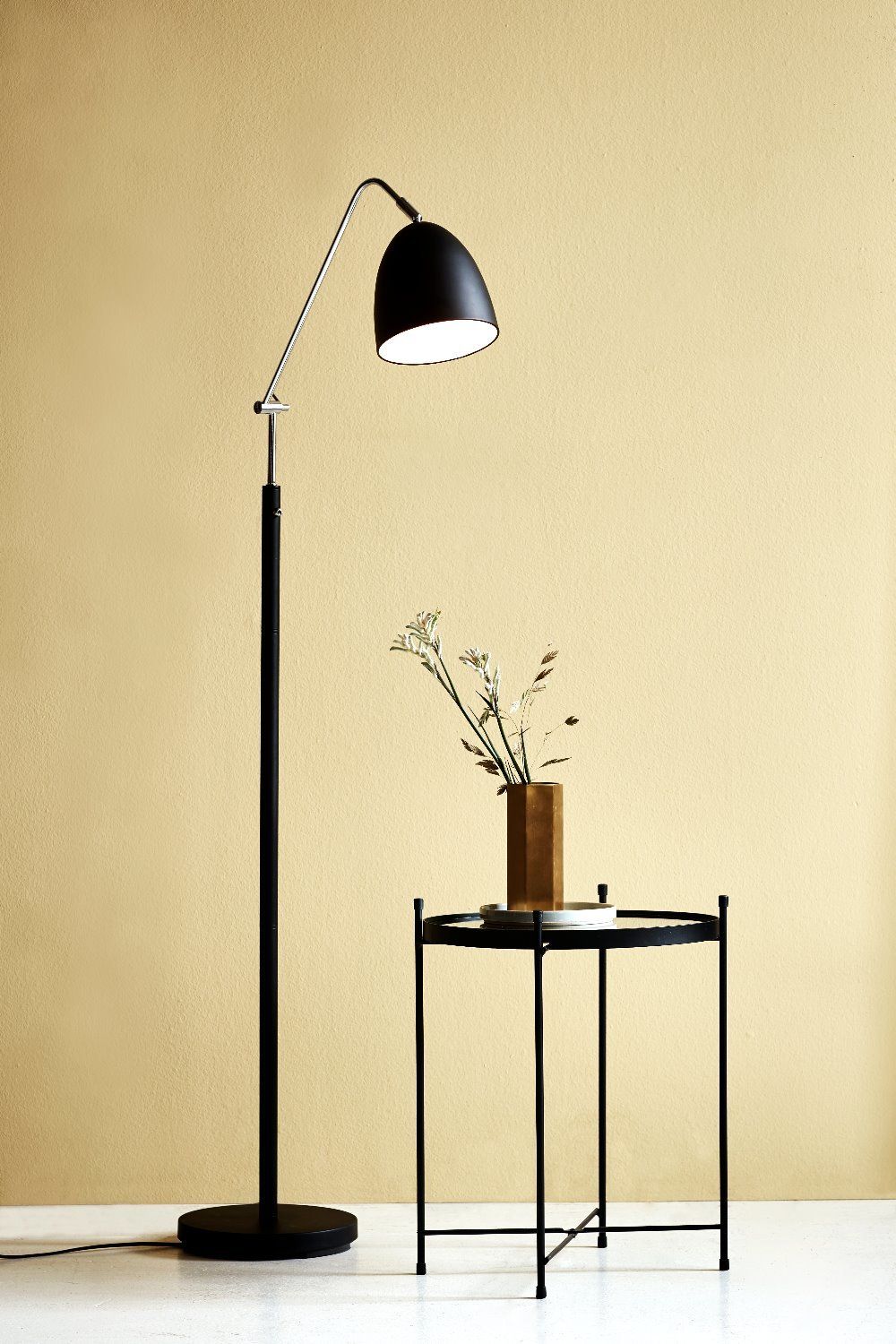 The need for lighting in a bedroom is an important aspect. Using a standing lamp in a Korean bedroom creates a dramatic effect on this room. We suggest using a standing lamp rather than a ceiling lamp because this lamp is portable and has a good brightness for a bedroom. It is not bright, but not too dim.
Hang Your Pajamas for Aesthetic Decoration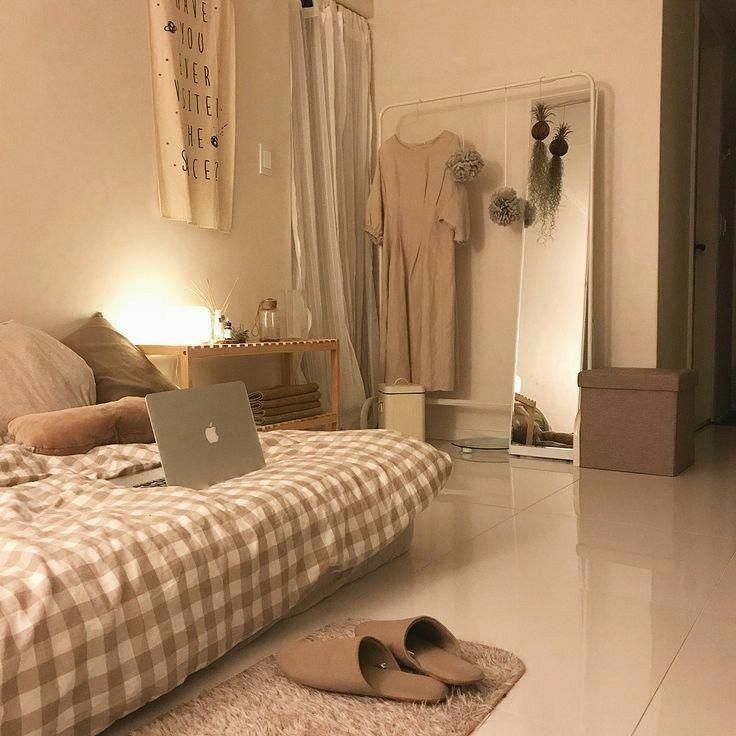 A cute pair of pajamas look good to hang in a hanging rack. This idea makes it easy to take your pajamas rather than put them on a wardrobe. The neutral color from the pajamas complements your Korean decoration. Since it is a Korean bedroom, displaying Korean pajamas is related to bringing out a calm atmosphere.
Thus our discussion about Remake Your Bedroom by Using Korean Style for a Low Budget Decoration. There are the steps to remake your boring bedroom by using a Korean design. The step for this decoration is based on the layout and the arrangement of furniture in your bedroom. Thus, you can do some experiments with some furniture and where to place them in your room. We hope you find an aesthetic Korean design by using these steps. The elements we have listed are available at a low cost, thus you can complete your Korean design. Happy decorating!