Druhomes.com – Arranging a bedroom layout is not easy. Sometimes you need to consider many things before create a neat and comfortable bedroom. Deal with many furniture and small things need the right plan an layout to take them all in one room. Thus, you need some storage to install in this room. Having storage in your bedroom is an essential thing to keep your stuff still clean and maintaining a neat impression in your room. For that, in this article, we will discuss Simple Storage Ideas to Suit a Narrow Space in Your Bedroom. By knowing the right variety of storage designs, you can create a comfortable and beautiful interior of your narrow bedroom. Let's discuss!
Hanging Storage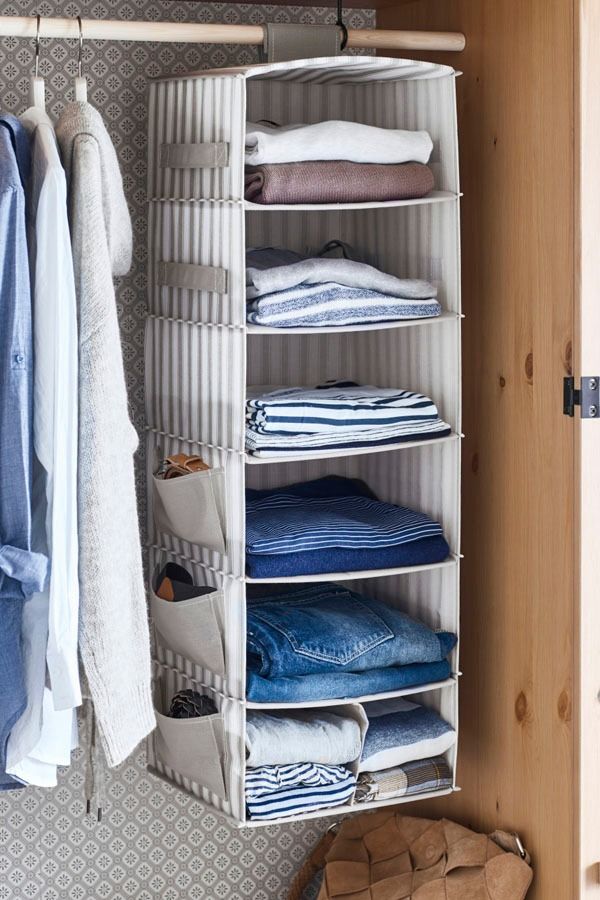 Using hanging storage for your clothes brings a neat impression on your wardrobe. It is simple storage ideas that you can install in your bedroom. You can have this storage to keep your clothes in the right place. Many colors of this hanging storage that you can choose to decorate your bedroom interior. By installing hanging storage for clothes, you will save more space because it has a vertical arrangement for each space.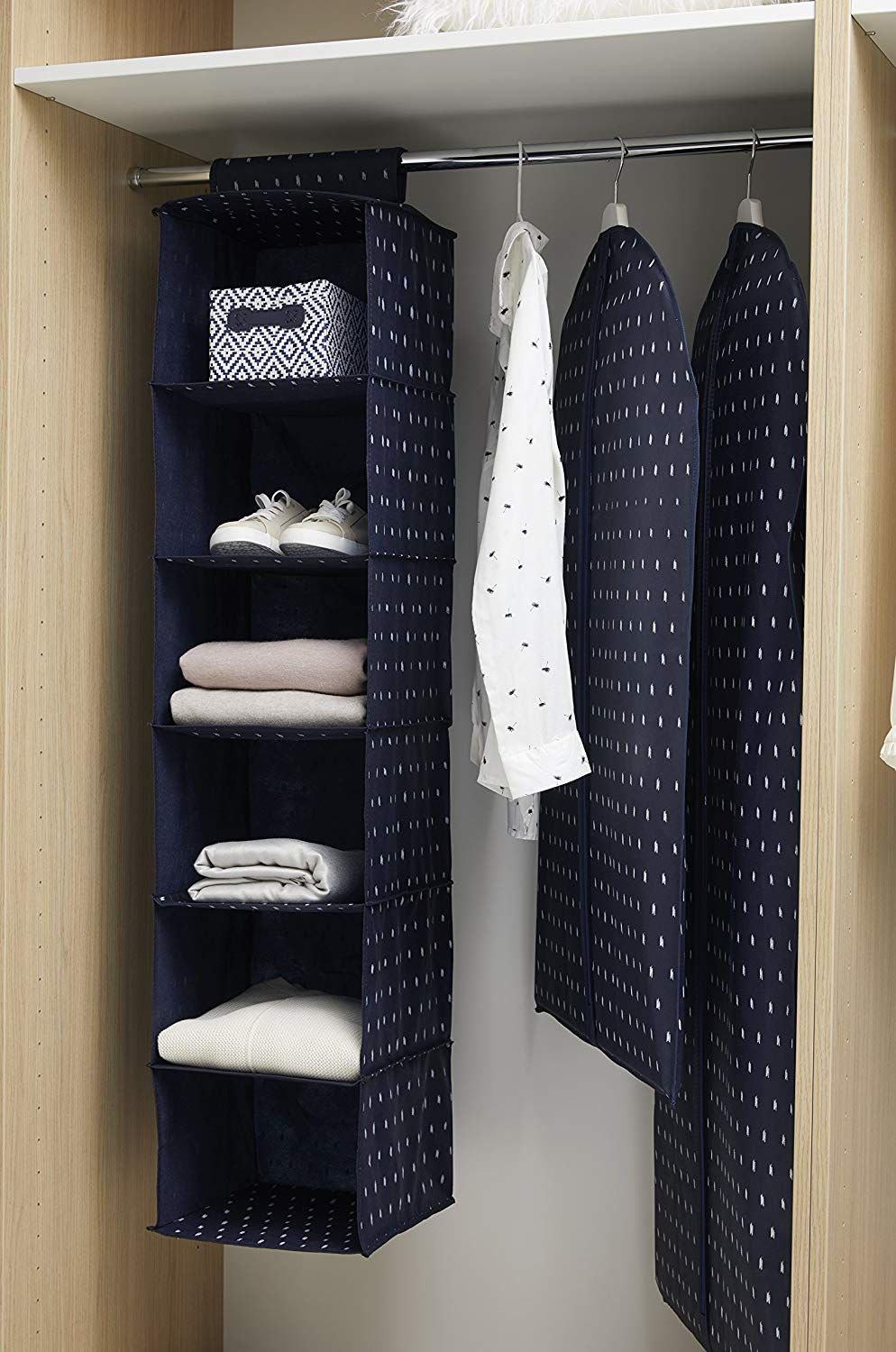 This storage makes your wardrobe more stunning because it can adjust your bedroom interior by using the same pattern for this storage. It is made of cloth, plastic, synthetic, and even scrap fabrics. You can install more than one storage to adjust your need. Hang this storage on your wardrobe, or hang them on a hook in your bedroom's wall to create a simple arrangement.
Transparent Hanging Storage for Bags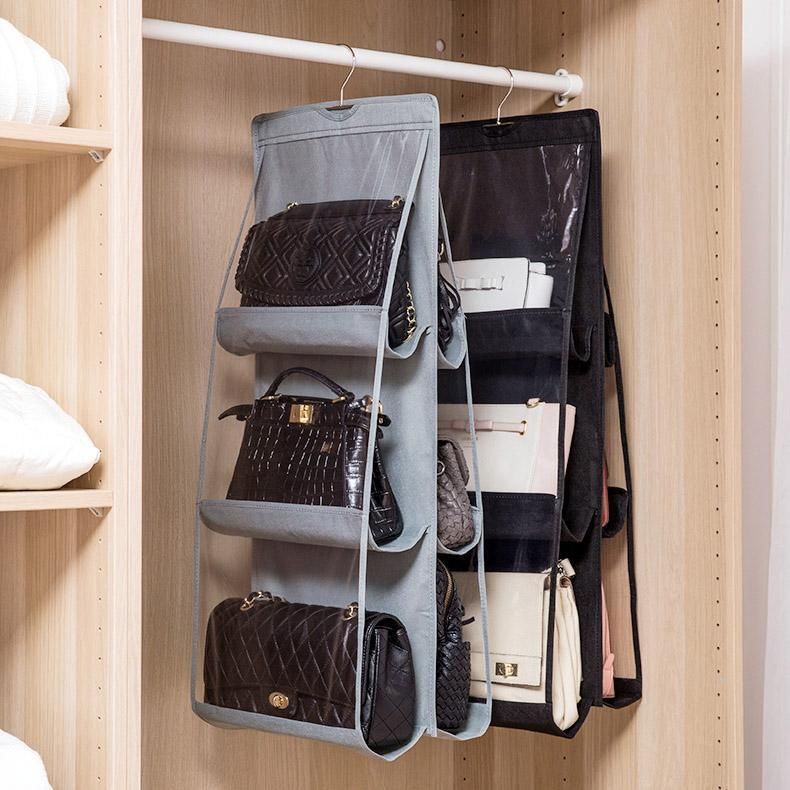 If you have bag collections, you need more storage to keep them clean and neat. Thus, we have an idea to install transparent storage for your bag's collection. This storage has an efficient shape because it doesn't need large space. The vertical shelves from this storage are simple to put in a narrow space. This storage usually has a simple design that makes it easy to save and take your bag inside the transparent layer.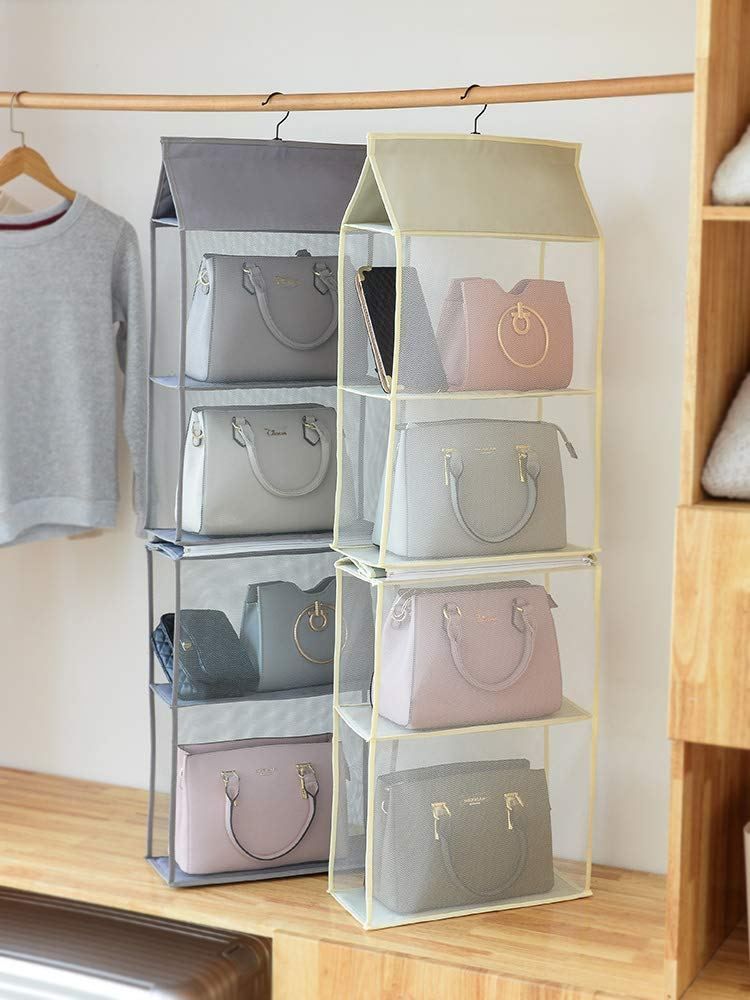 The simple design of this furniture is beneficial to let fresh air gets into your storage. Thus, your bag is safe from moldy conditions. Moreover, you will find stunning decor by showing off this transparent side to display your beautiful bag. There is no doubt to install more than one store with a different color to arrange your bags in bedroom.
Storage Box for Clothes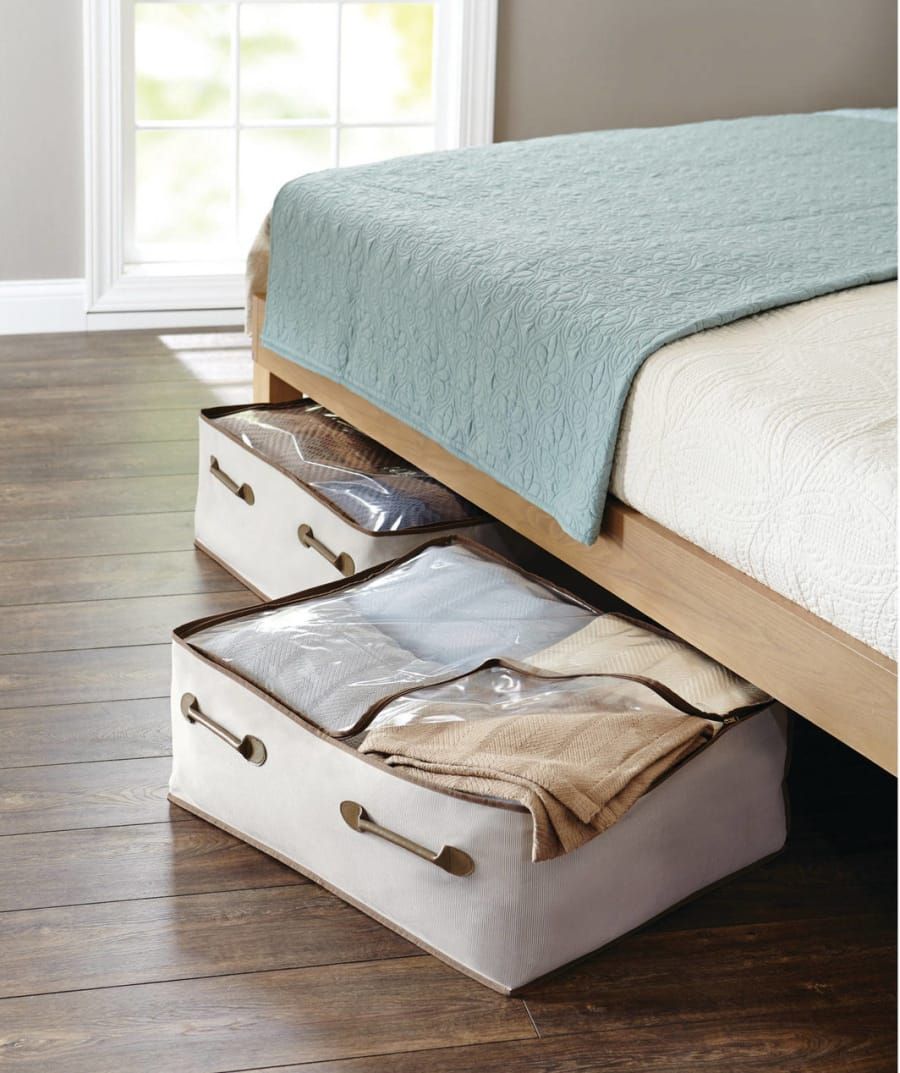 Do you like to arrange your clothes in a wardrobe? If your wardrobe is full-loaded, then you need an alternative way by having box storage. This is a simple idea to cut your budget rather than buy a new wardrobe or install more wardrobe in your bedroom. Having more than one wardrobe in a bedroom may consume more space. It makes your bedroom looks narrow.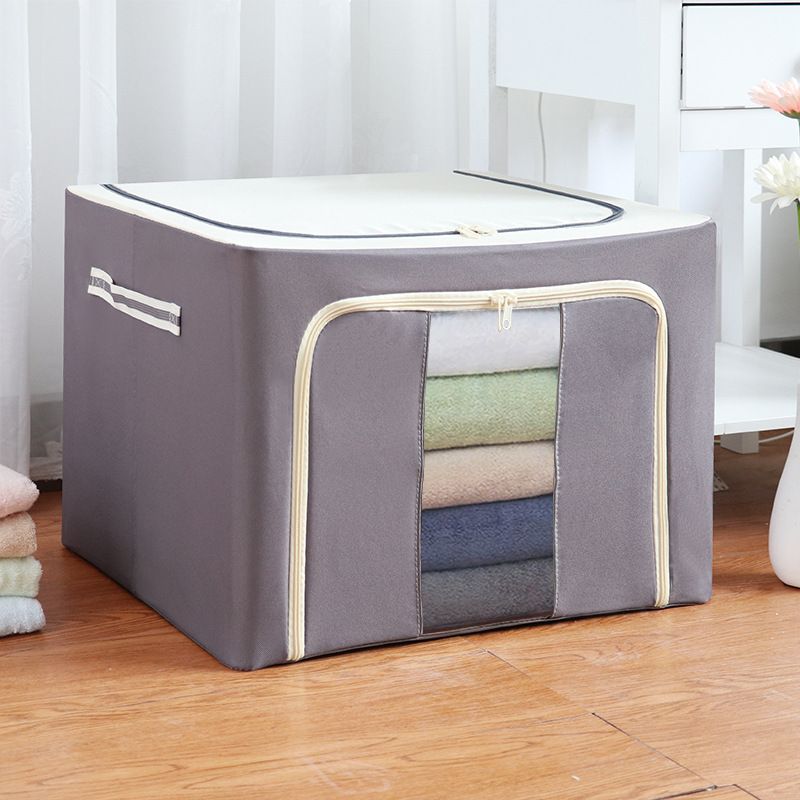 Thus, take advantage of the storage box to save your myriad clothes. You do not need to put them near the wall as a typical wardrobe, but it is simpler to put them beneath your bedroom frame. Moreover, this storage is easy to move if you want to take this storage to any room. Don't worry if this storage is hard to stand firmly. Some designs have three steel as a frame to form a cube shape.
Cosmetic Storage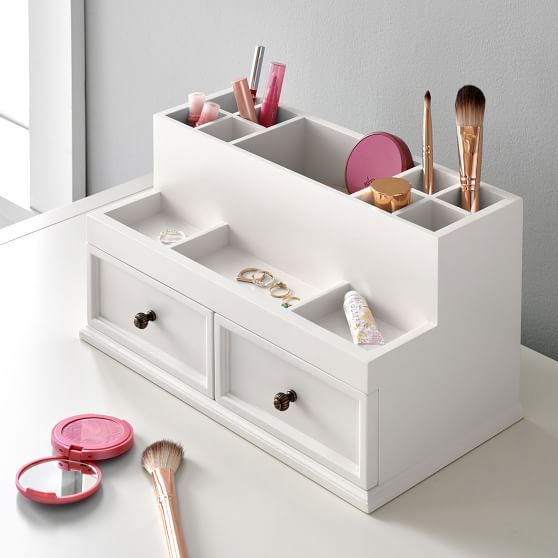 Doing a skincare routine is a must-to-do activity for most girls and myriad skincare products that they collect. Maybe, you have the same activity to do at home. Thus, having myriad small items for a skincare routine requires special storage to arrange them. Cosmetic storage is an essential piece of furniture to have in your bedroom. You need this storage to keep your cosmetic items looks neat and easy to take when you need them. Grid storage for cosmetics is a common design to arrange your things. Classifying them will make it easy to draw.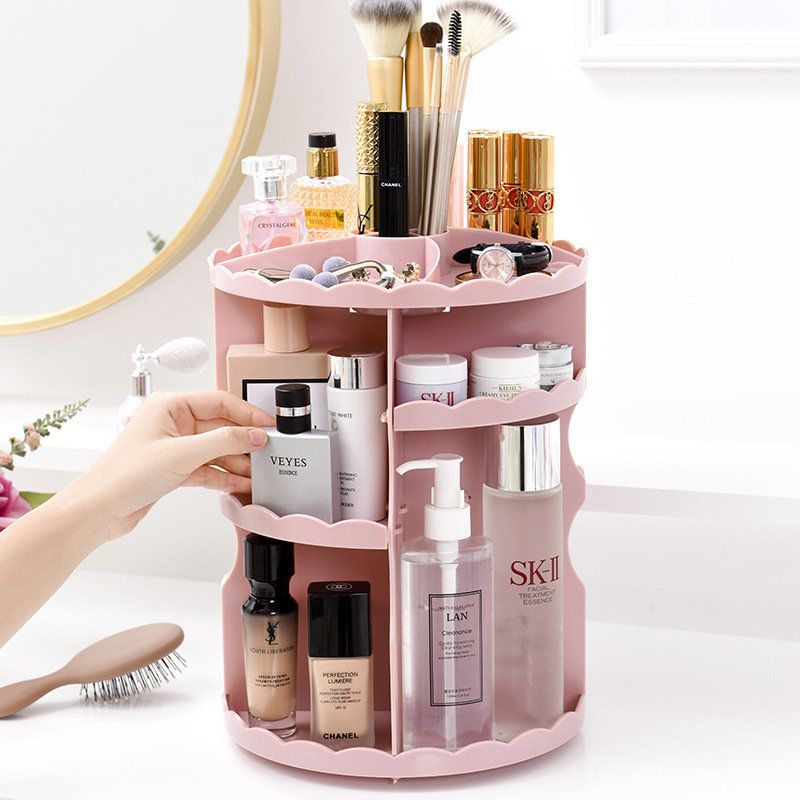 Many creative designs of this storage adjust to myriad items. Rotatable storage makes it simpler and easy to use. This storage doesn't need lots of space. Maybe it suits your dressing table design, then it completes the decoration of this table. It consists of some mini shelves on the sides and the top of a shelf.
Simple Grid box for Small Things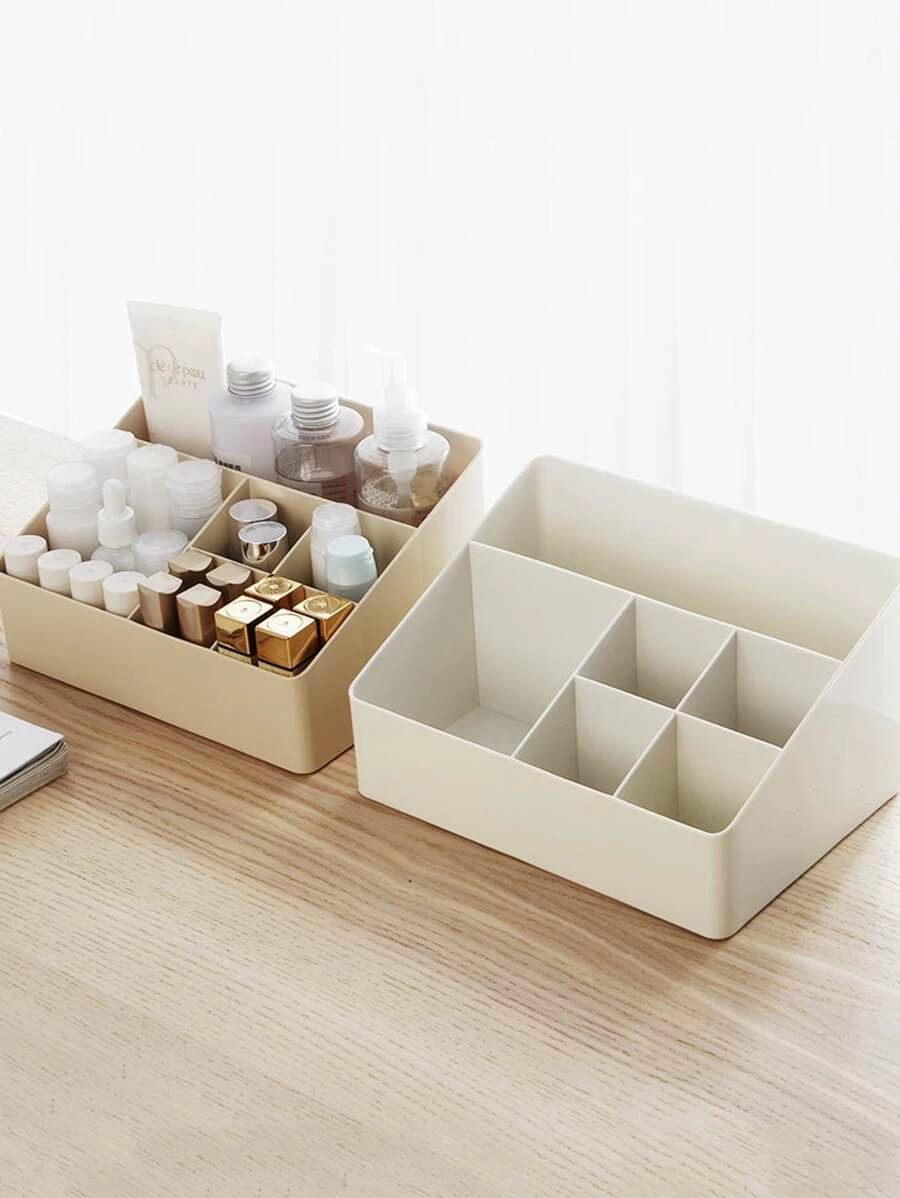 Complaining about the messy look on your bedroom table needs the right solution to make it neat. Put a simple grid box to collect the tiny things on your table. This box consists of some small grid boxes to put your tiny stuff. It can replace your cosmetic storage to arrange your lipsticks, brushes, micellar water, and other things. You can also use it as pencil storage on your workspace table.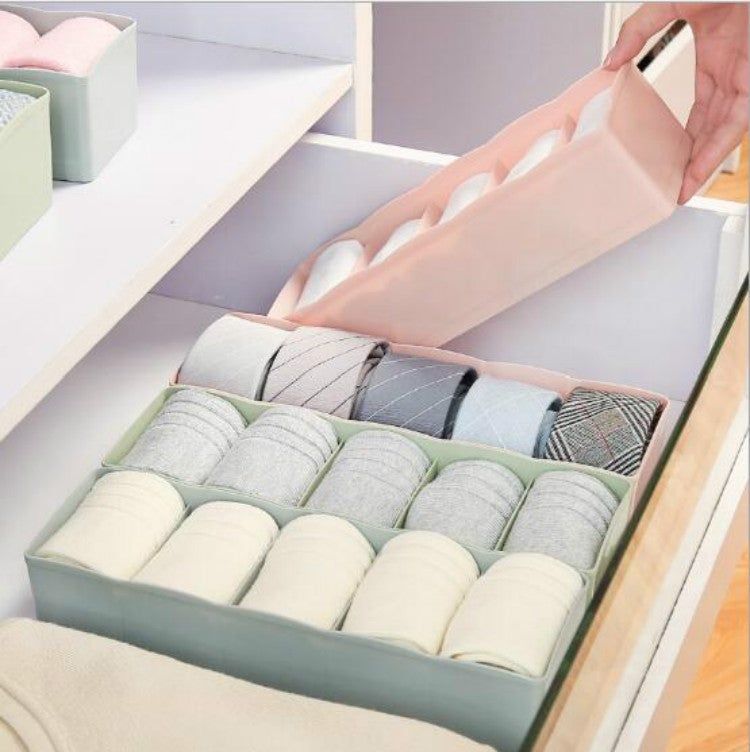 A simple grid box is catchy and simple to keep your tie collections. It provides a small room for each tie, thus your collections look neat and beautiful. Save this box insides the wardrobe or put it in a drawer on your side table. Moreover, it is also functional as an additional drawer to save your socks
Basket Storage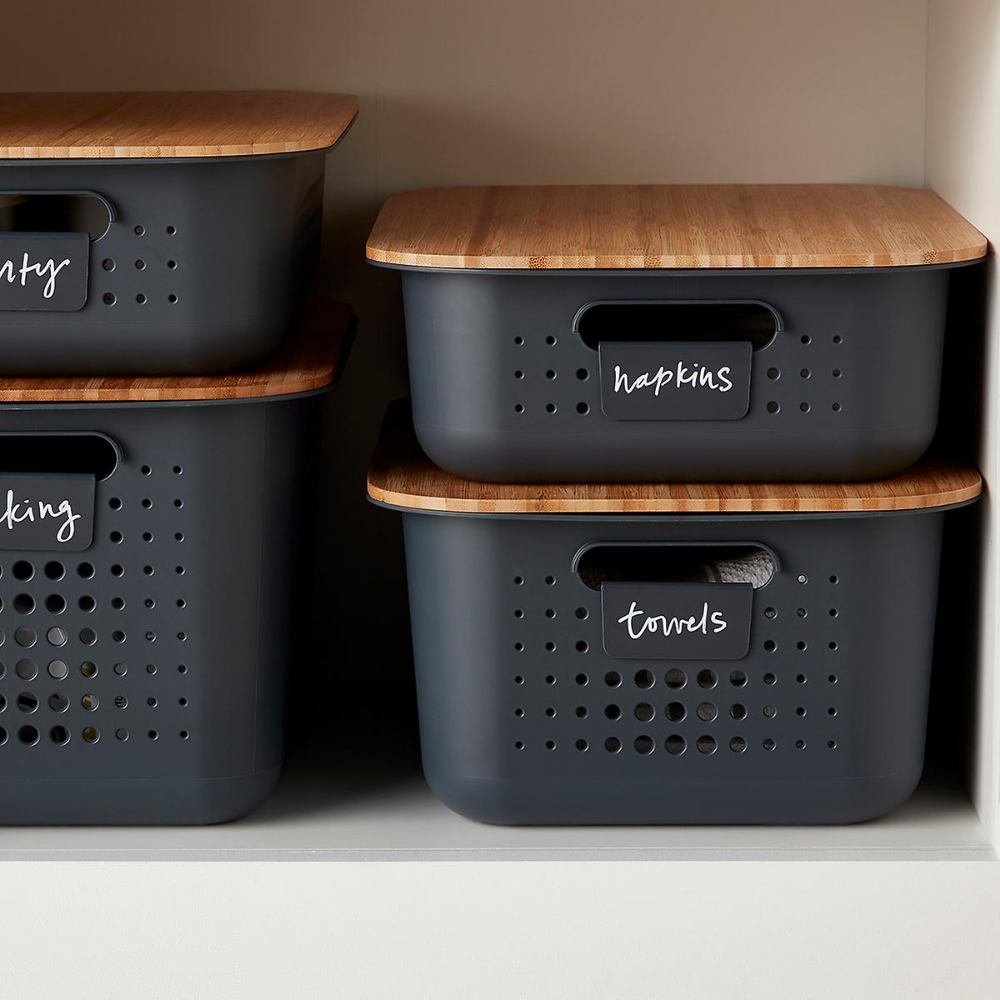 The simplest storage to install in a bedroom is basket storage. Since it is simple mobile storage, it is made of light material such as plastic, wicker technique, rattan, rope, and many more. You will find this basket in a bedroom to collect the pile of dirty clothes. Having this basket in your bedroom is essential to lessen the musty air from dirty clothes spread out in this room. Thus, it needs ventilation on every side such as a plastic basket with some holes.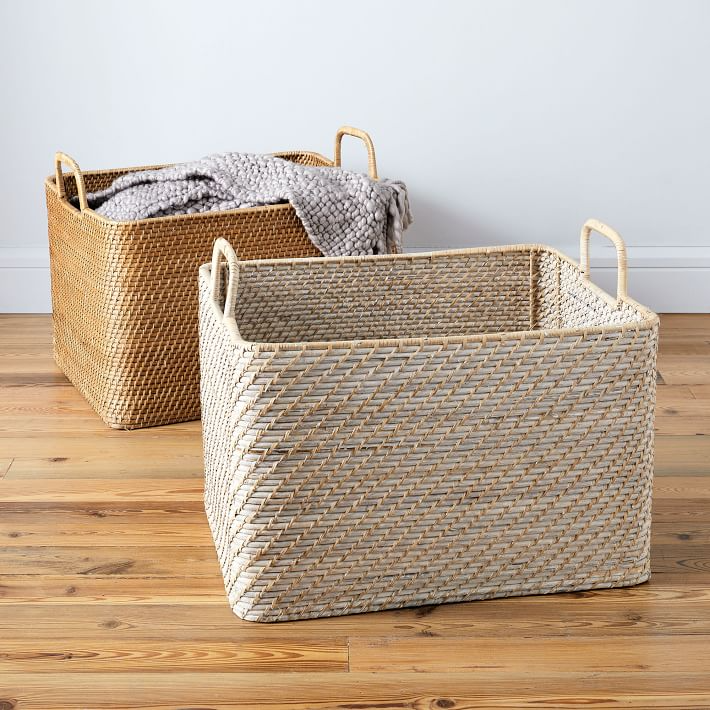 Since this basket contains dry materials, it is fine to use a wicker furniture in your bedroom. You can use this furniture for other needs. Save your rugs, blanket, dolls, and many more is effective and efficient by using this simple storage ideas. Some wicker baskets have no cover, then this design is good to keep your dirty clothes. If you have a wicker basket with a cover then it suits your need to save the clean blanket, bedcover, and clothes.
Thus our discussion of Simple Storage Ideas to Suit a Narrow Space in Your Bedroom. Storage is an essential piece of furniture to have in every bedroom. It is must-have furniture to determine the room layout in your room. By having storage, you can arrange myriad things in a neat layout. It is beneficial for those of you who want to put all clothes, shoes, socks, etc things in one bedroom. We hope the simple storage ideas that we have listed are helpful for you to find the right storage to complete your bedroom decor. May you will get a neat decoration and happy decorating!