Druhomes.com – Having cute pets are useful to boost your mood. You can play them when you feel bored. Cat and dog are cute animals to play with you. If you already have a cat or dog at home, you may guarantee their health and keep them happy. Let your pets explore your home freely, even though you have myriad ornamental plants. The ornamental plants should be safe for your pets, in case your pets eat the parts of your plant and cause poisoning. Don't worry, we try to solve your problems by informing you of some plants that are poisonous for your pets. But first, we have to know how to keep these poisonous ornamental plants away from our pets.
Put your plant away from pets like hanging them on the ceiling or a terrarium.
Give a standing planter design that higher than your pets.
Don't pour something on your plant that attracts your pets to sniff.
Growing some attractive plants will give happiness to you. It is also useful for the interior and exterior at home. On another side, you like to have some pets too. Maybe those of you have dogs or cats at home and a bunch of ornamental plants. Thus, you should know some poisonous ornamental plants for your pets, in case they chew a certain part of that plants. Let's discuss!
Cyclamen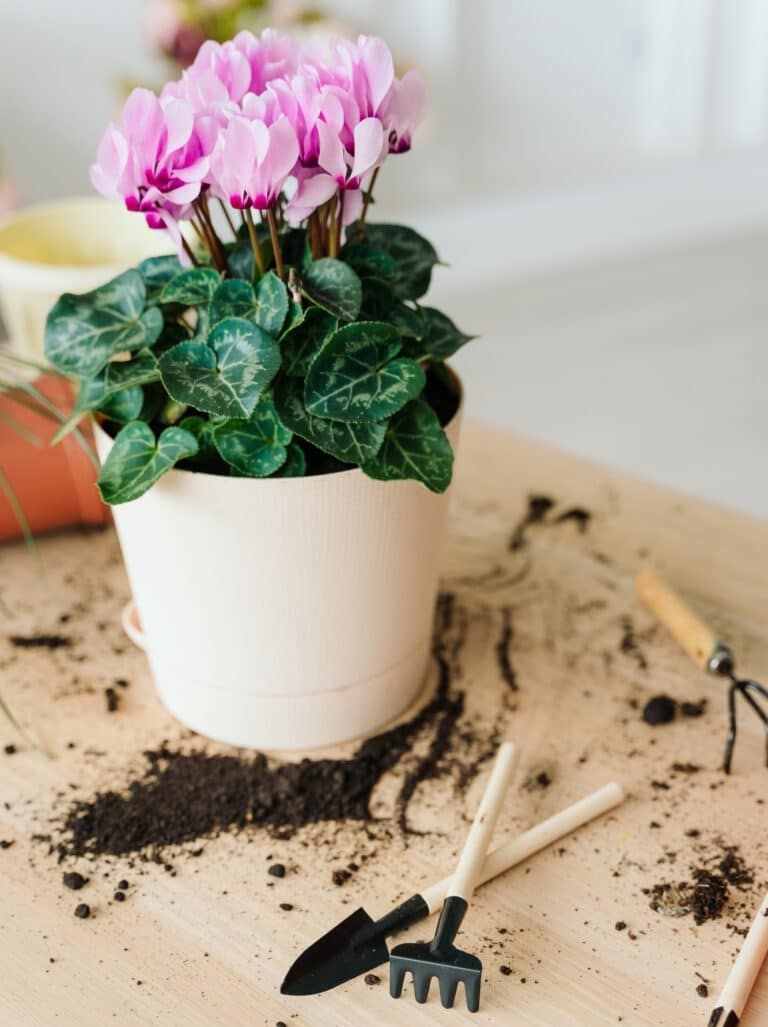 Cyclamen is a flowering plant from Mediterranian. It is a member of the Primrose family. This plant has beautiful violet flowers and catchy as an ornamental plant. Even though it looks beautiful, but this plant is poisonous for pets. It contains irritating saponins that cause vomiting, diarrhea, abnormal heartbeat, blood in urine, mouth salvation, and others when your pets chew their tubers and roots.
Philodendron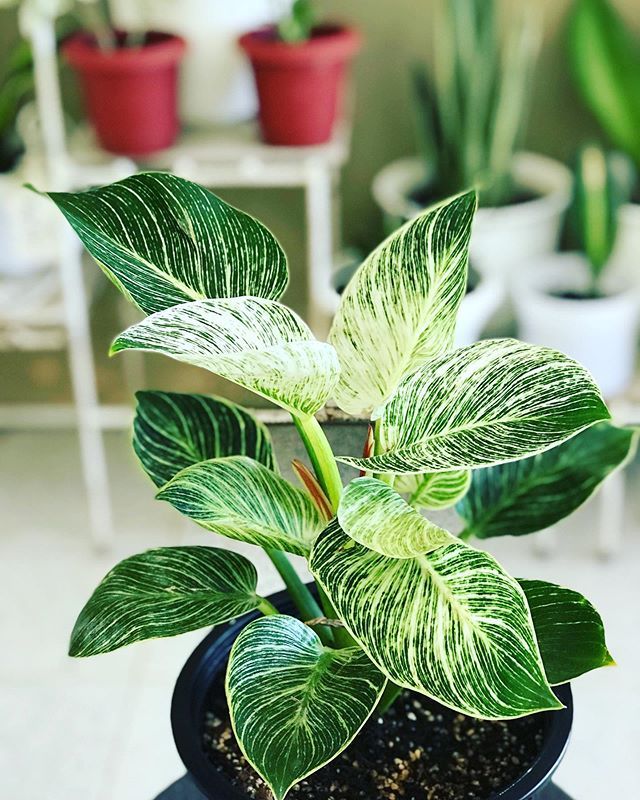 Philodendron is a leafy plant with various colors for its foliages. This plant is easy to plant indoors, as long as it gets adequate water and sunlight. It usually decorates a living room interior, where the family time is in this room. Don't let your dog and cat chew this leaf. It leads to a severe burning sensation, drooling, foaming, coughing, and digestive issue. If it happens, flushing your pet with water before going to a veterinarian or pet hospital.
Pothos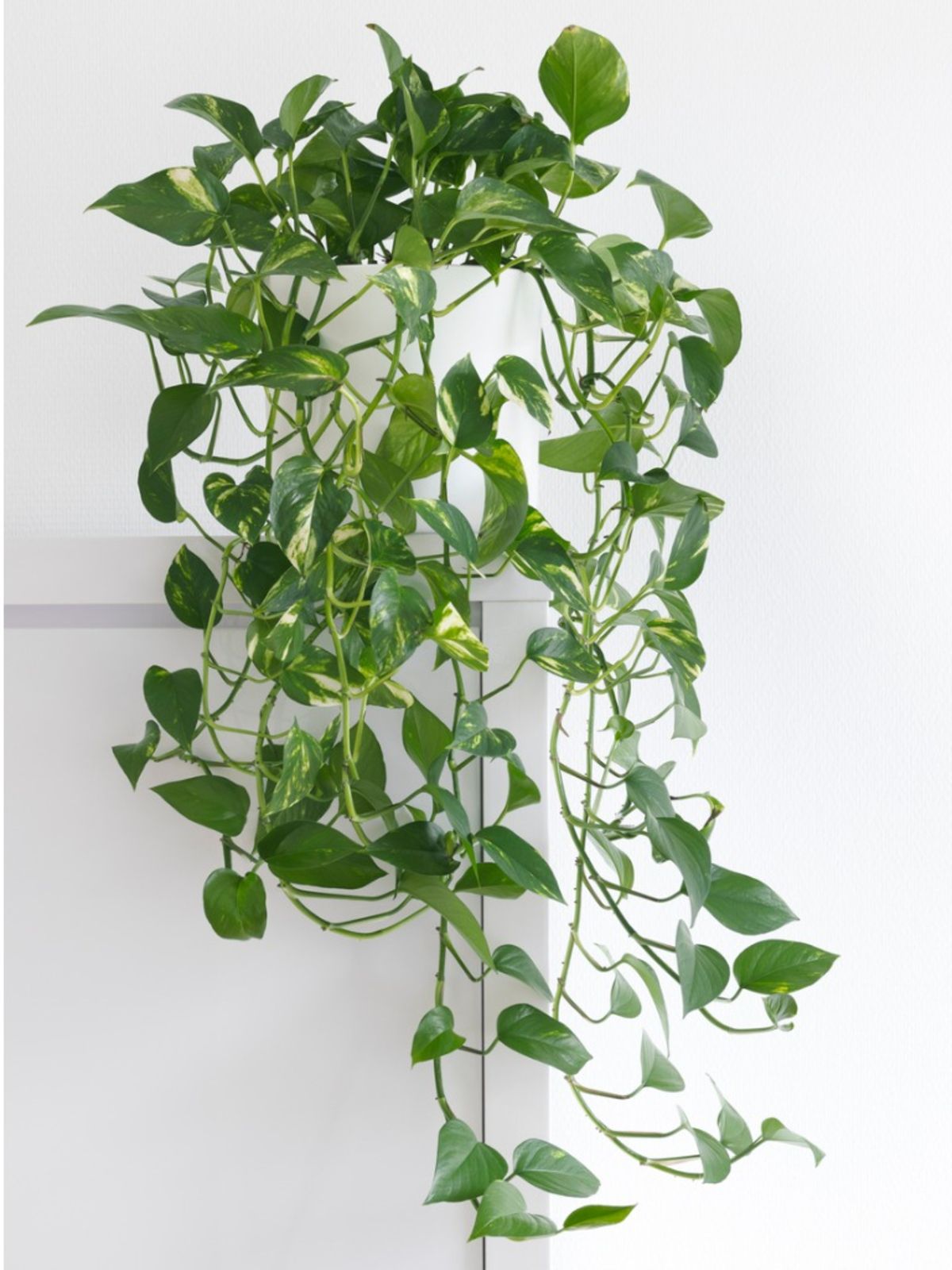 An attractive Pothos plant is poisonous for dogs and cats. Epipremnum Aureum or Pothos contains toxic chemicals for pets that cause some symptoms of being poisoning. Burning or irritating mouth, vomiting, diarrhea, swallowing difficulty, hypersalivation, and other hurting signs. To prevent this bad experience, you can put this plant in a higher place. Hanging Pothos plant is a typical way to decorate a room by using this poisonous ornamental plant.
Peace Lily
All lilies species are poisonous ornamental plants for pets. Peace Lily is a beautiful species from Lily. Even though you like to see their beautiful flowers, but it is dangerous for pets when they chew their leaves, stems, or flowers. It is better to take your pets away from this plant or don't let them chews on this plant. It causes vomiting, irritated lips and tongue, and problems swallowing.
Tulip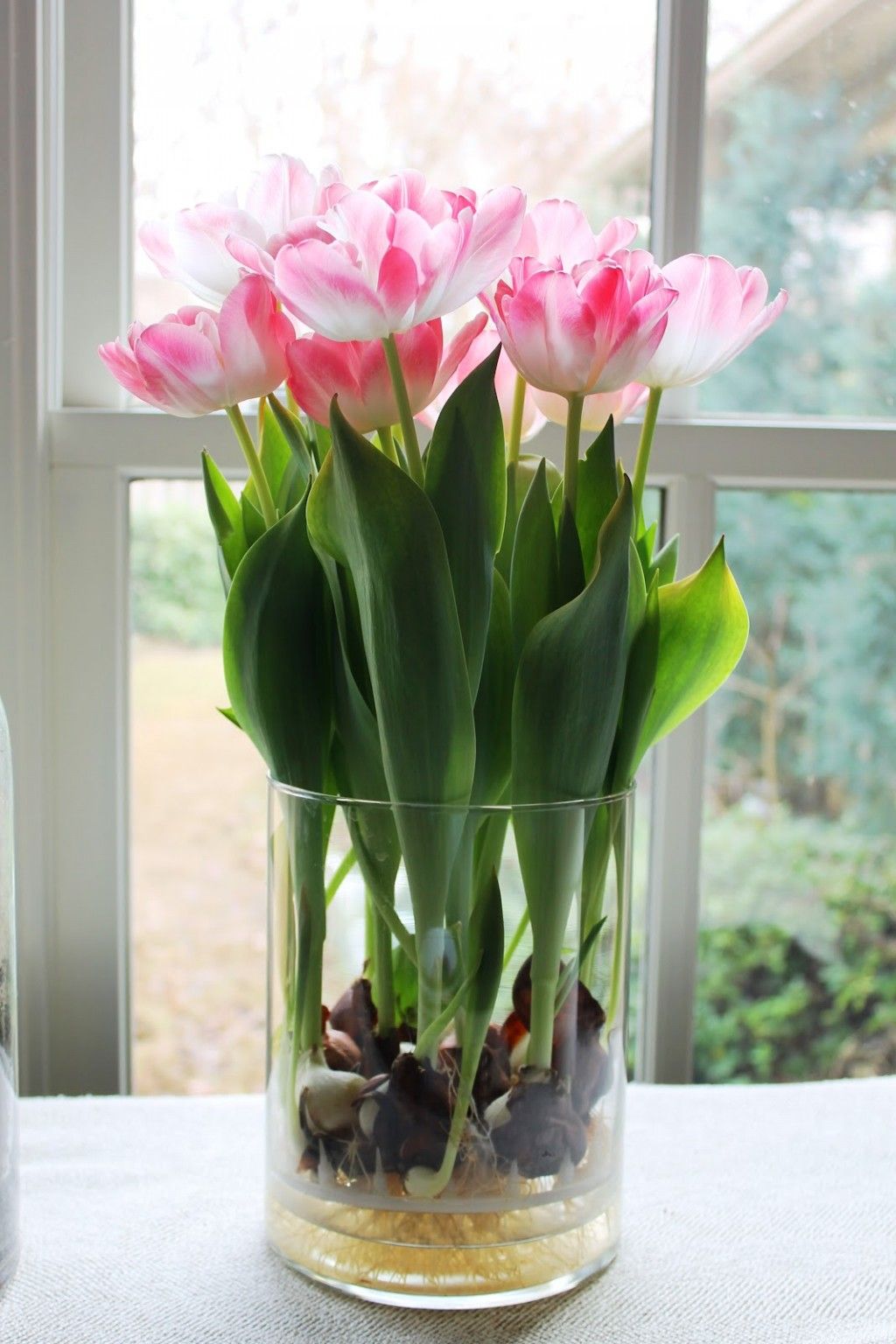 The tulip is a beautiful flower that can live in water. This plant has tender stems and long green leaves. People use them as ornamental plants on a dining table. Look at its bulb, it is the bottom part of the Tulip plant. This bulb is the most poisonous part of this plant for your pets. It makes your pets get diarrhea, vomiting, hypersalivation, allergenic lactones, and others. These signs can appear in a few hours or days. Put your Tulip plant in a long vase will be fine for the pets.
Dieffenbachia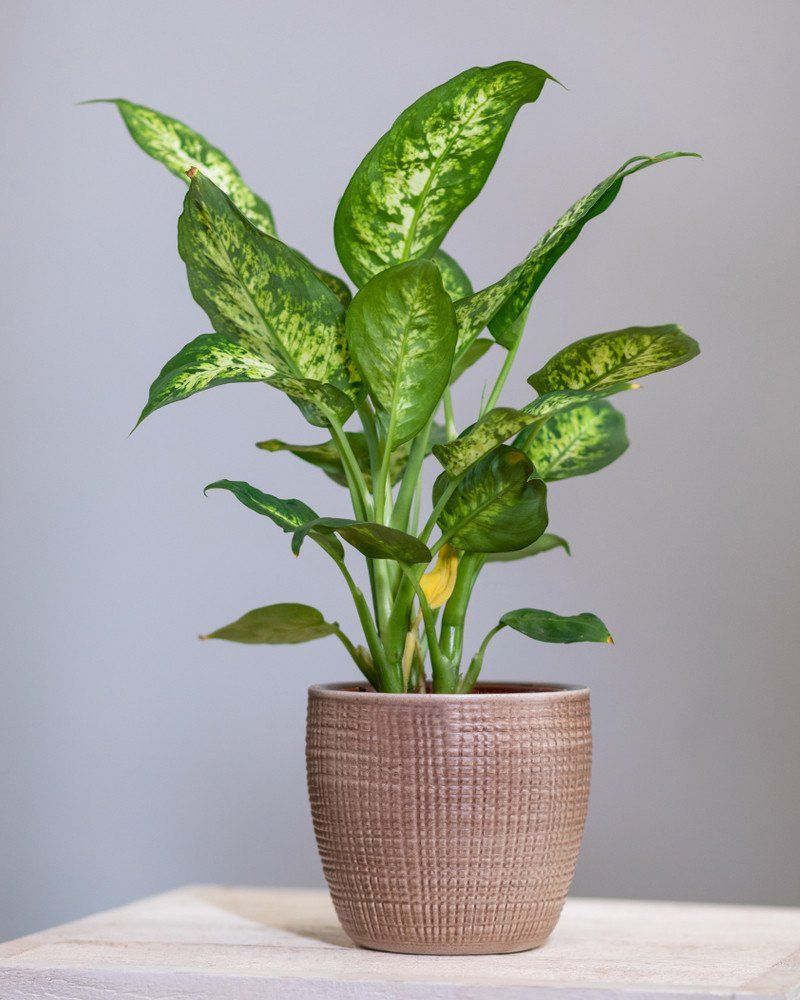 Damp Cane or Dieffenbachia is a perennial plant with large foliages. It has spotted white patterns on each leaf. This plant usually decorates an outdoor decoration, but some people thrive on them indoors to purify the air. If your pets like to play around with this plant, then watch out for their chewing leaves. If they ingest this plant, it leads to vomiting, hypersalivation, burning mouth, and so on.
Fiddle Leaf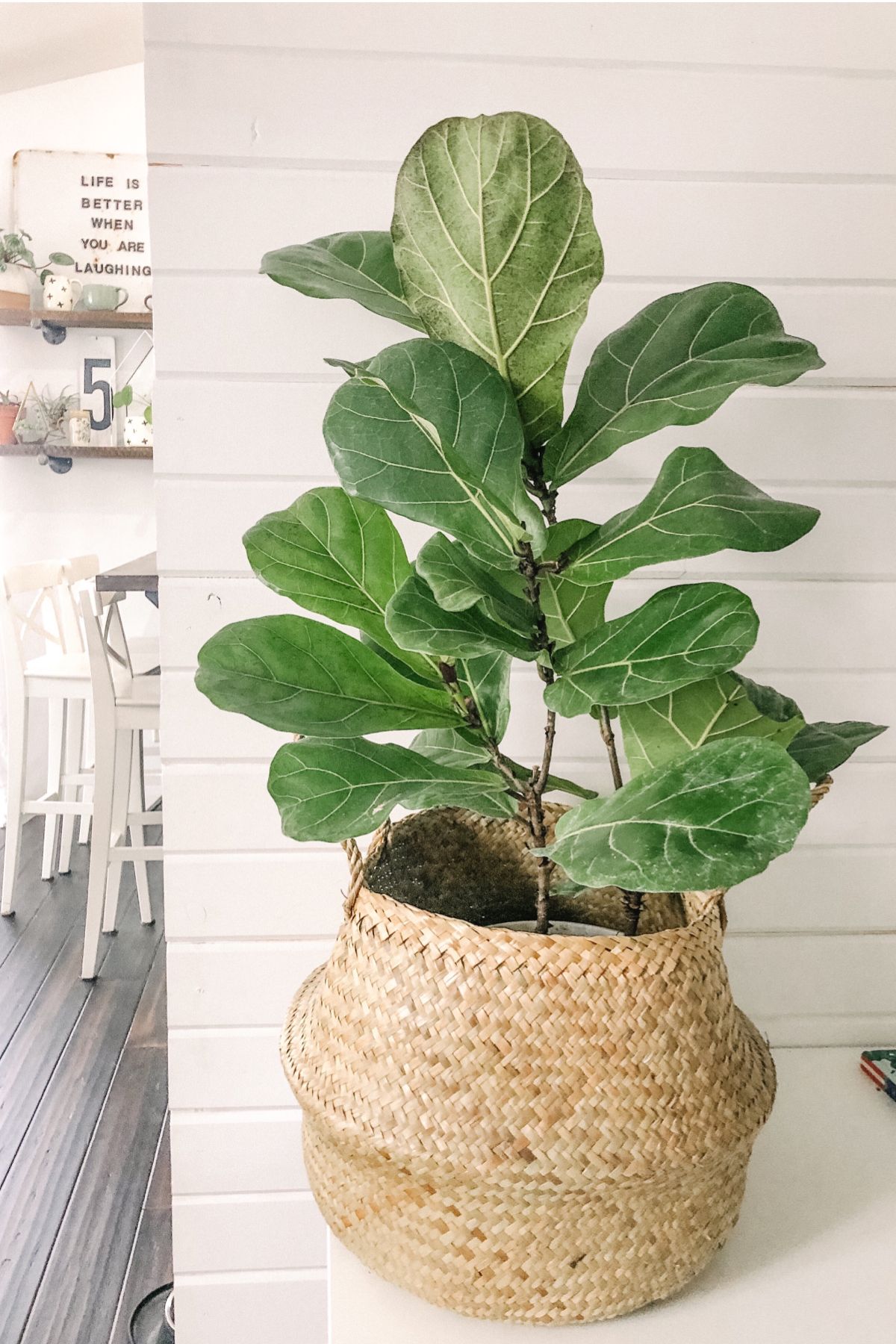 Fiddle Leaf brings a natural ambiance to a room. It looks catchy to put in the corner of the room. Some of you may grow this plant indoors to arouse a fresh atmosphere. We agree about this function, but you need to know that it is toxic for your pets if they ingest its stems. Don't let your cat scratch its stem and lick its latex. It causes excess drooling, lethargy, abdominal pain, dehydration, excess vomiting, and so on. Take your pet into a pet hospital if you see that signs.
Elephant Ears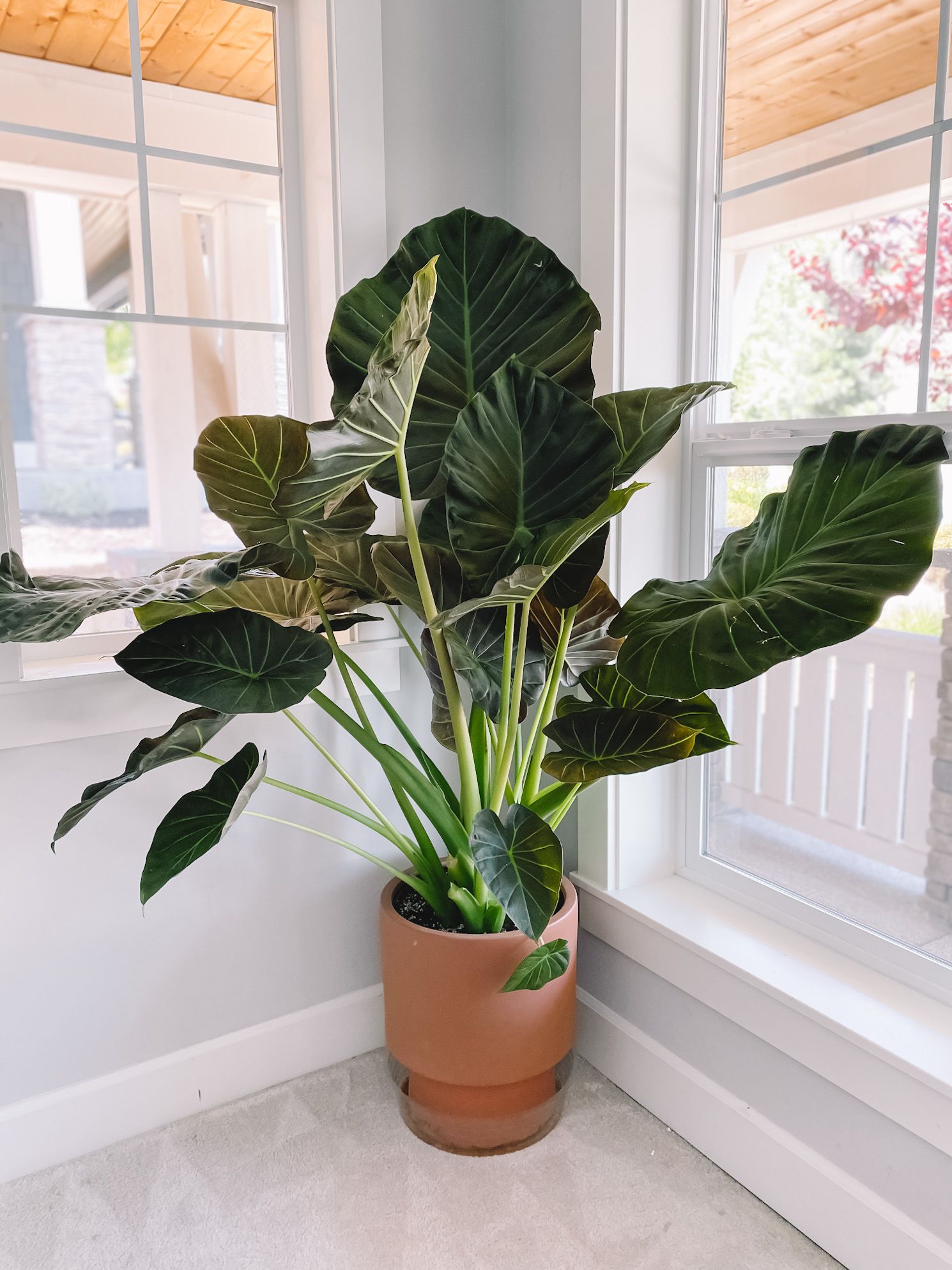 Do ever see Elephant ears plants indoors? How amazing it is to grow large indoors. It brings a tropical ambiance to your room. Their big leaves dominate this plant's appearance. Plant them in a high pot to avoid your pets chew, scratch, and lick the sliced part of this plant. It causes oral problems like other typical signs when they suffer from poisoning.
Chrysanthemum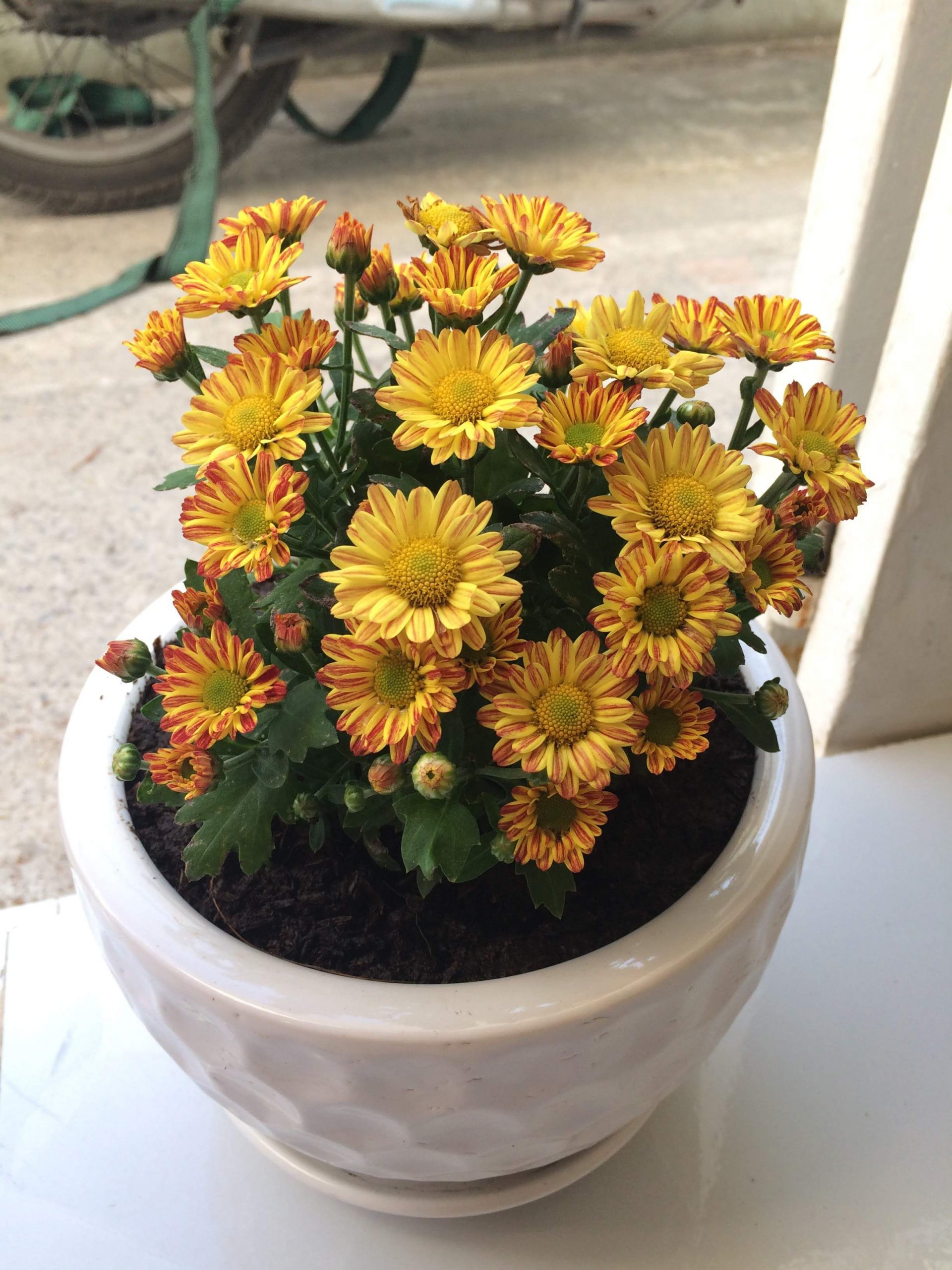 We bet you will like this beautiful plant, Chrysanthemum. This plant various colors and unique flowers. Chrysanthemum brings a summer-like ambiance and makes you imagine the smell of the spring season. Even though it brings happiness to humans but it is toxic for pets. If your pets are curious about this poisonous ornamental plant, don't let it chew the parts of this plant. Even though it is mildly toxic, but it causes a lack of appetite, vomit, and diarrhea.
Autumn Crocus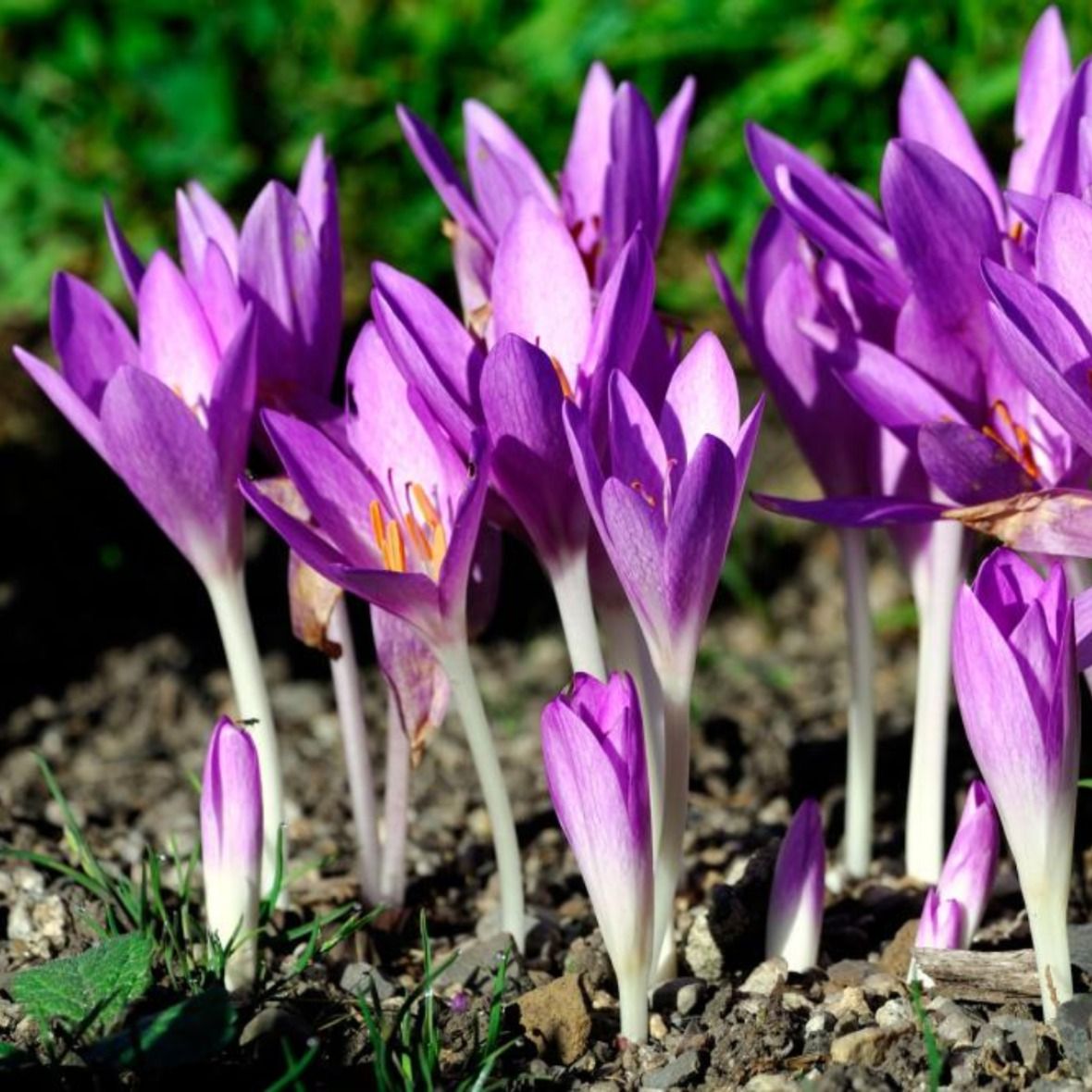 The highly toxic plant among the lists above is Autumn Crocus. This is a beautiful flower that you can find in the soil in your backyard. This plant has violet flowers that bloom in the autumn season. If your pets like to explore your backyard, be careful when they chew this flower as if they chew the green wild grass. This flower causes vomiting, gastrointestinal bleeding, bloody diarrhea, kidney damage, liver, respiratory failure, and even death. These signs may take days to appear in your pets, then be careful when seeing this flower in your pet's area.
Gardening brings happiness to people who like a green environment. Even though you don't have a green thumb but gardening can be a favorite activity to fix the boredom at home. Growing some plants at home gives a fresh atmosphere as you wish, but you should know that there are poisonous ornamental plants to your pets. Cat and dog is an animal with a big curiosity, sometimes they sniff, chew, scratch, and eat anything. It is necessary to know some plants that your pets should watch out for. We hope the information increases your knowledge of gardening. May you create a fresh and healthy environment for all living things.