Druhomes.com – The living room is a versatile room that you can do many activities in this room. Having family time, take a rest, take a nap, gather with friends and family members are interesting activities to do in the living room interior. Nowadays, you can find many small houses that have a narrow living room. It doesn't matter how narrow the living room is, people can have a comfortable design by considering some elements. If you have a narrow living room too, it will not limit you to explore the interior design. For that, in this article, we will discuss Tips to Make Your Living Room Interior Look More Spacious. Let's discuss and explore!
Windows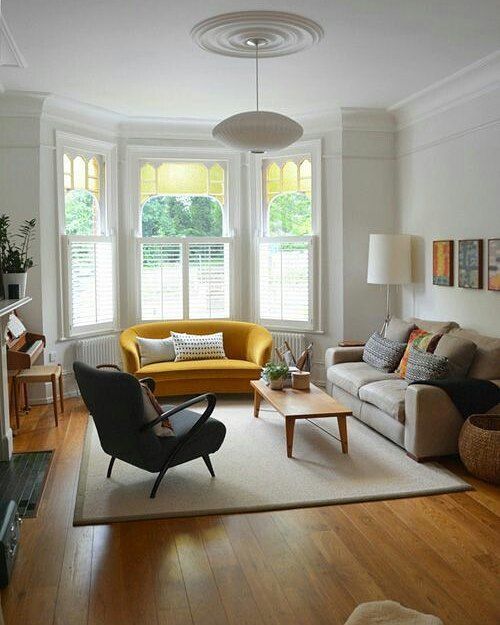 Natural lighting is a basic way to create a larger impression in the living room. This tip is compatible with those of you who have some windows in this room. On a bright day, your living room will get sunlight to enlighten the room inside. The light will reflect in your room on the bright color of your furniture. Besides, give your windows a pair of white laces that are attractive to filter the sunlight.
Wall Color
Wall color determines the impression of your living room. If you use a dark color, it gives a narrow impression in this room. The bright color such as white and light brown bring a larger impression, even though your living room is narrow. You can play with color to create a different perspective in the same room. If you want to maximize the large impression, you can try to use the same color for furniture and other ornaments in the living room.
Hang Few Photos or Let the Wall Empty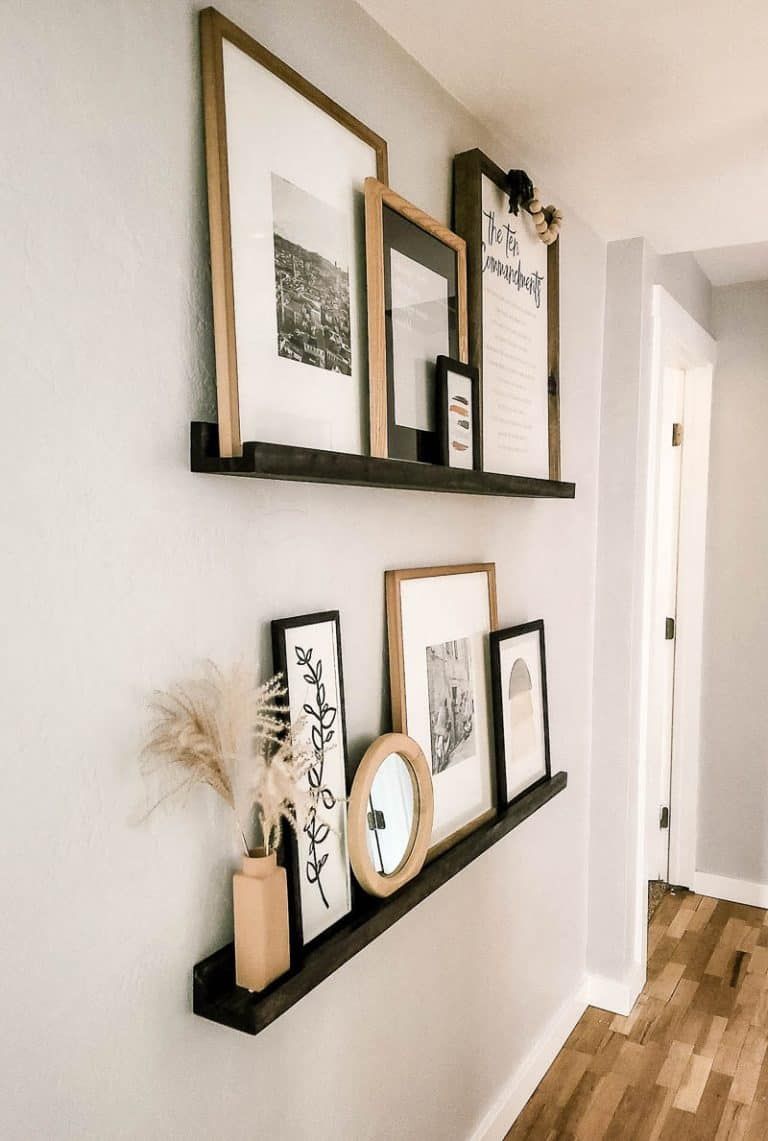 Relate to the previous tip, you should manage the look of your wall. Don't hang lots of photos because it brings your eyes to see myriad accents and creates a crowded look. The wall gallery lessens the space on your wall and makes your living room looks narrower. Remove these photos and only have one or two of them are enough to decorate your wall.
Hang a Large Mirror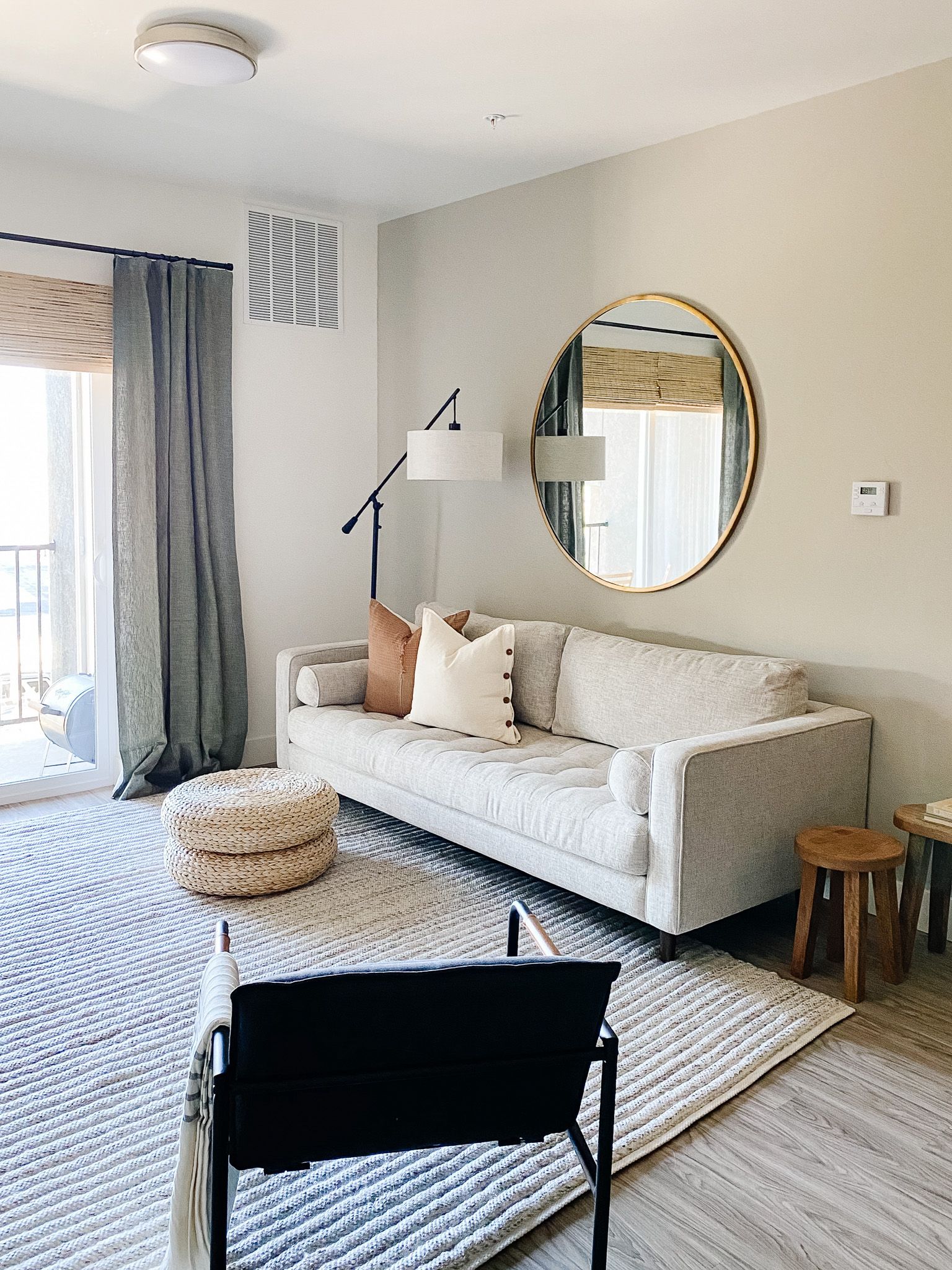 Having a large mirror will help you to play with the reflection in your living room. This mirror can reflect all things in your living room, especially some bright colors from your furniture. Your eyes will take a perspective in your mind that this room is large, even though it is a narrow room. Put the wall mirror above your couches, near your window, or on another empty wall.
Don't Put Too Much Furniture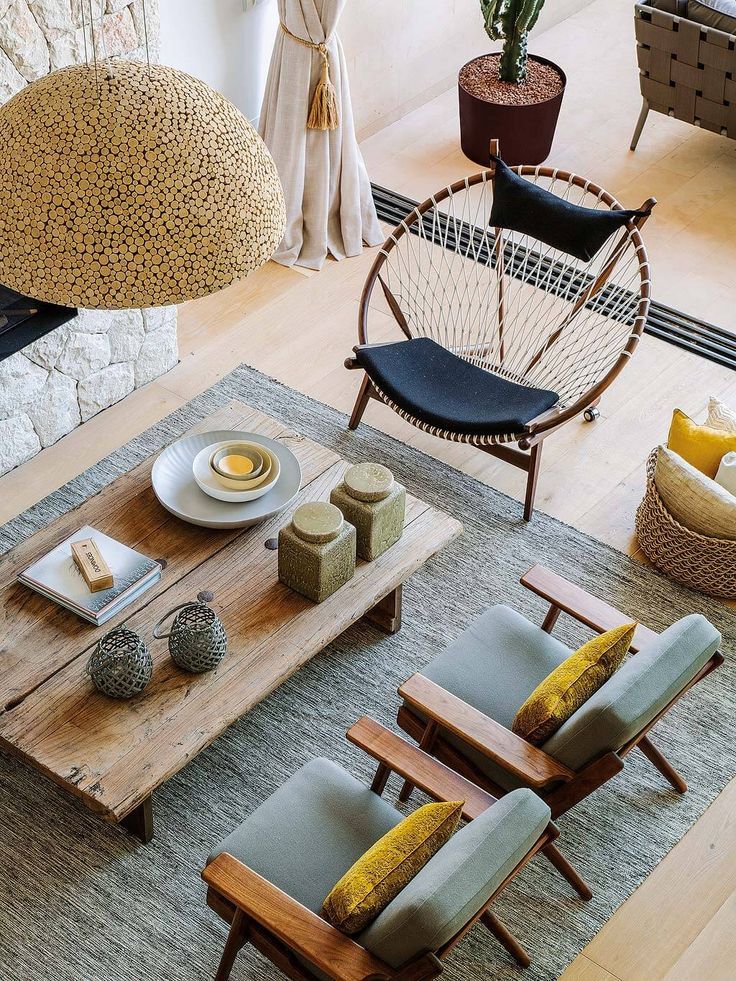 The amount of furniture in your living room determines the look in this room. It can create a narrow or larger impression. Put the only furniture that you need to simplify the layout. A typical design for a living room has some couches or chairs, one small table is enough, and one TV storage if you want to install it. You can put two long couches near the wall based on your living room direction.
Geometrical Shape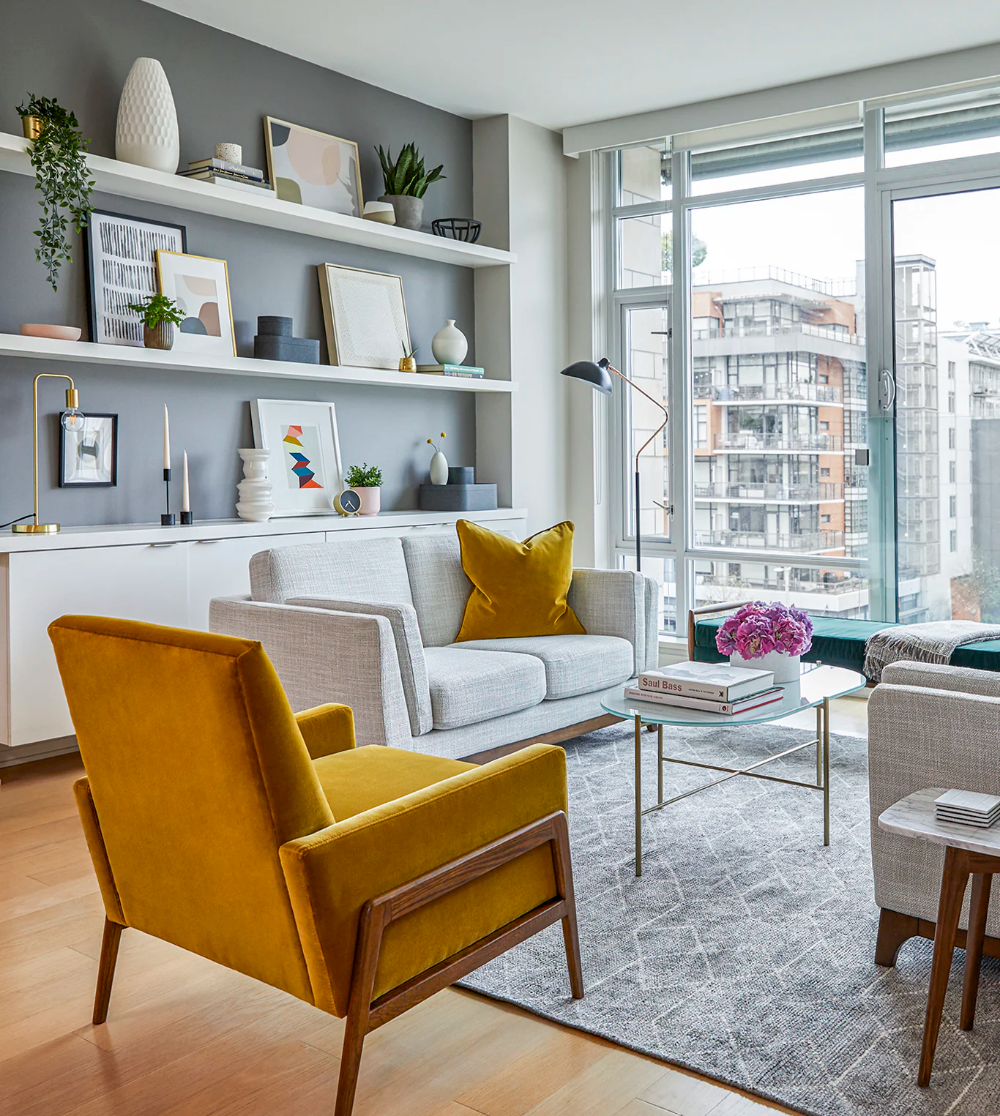 The geometric appearance in your living room can create a neat impression. The straight lines bring a larger perspective. Horizontal lines have a strong impression to create a large perspective such as rectangular couches with square cushions. The geometric furniture is interesting to camouflage the space.
Manage Your Ornaments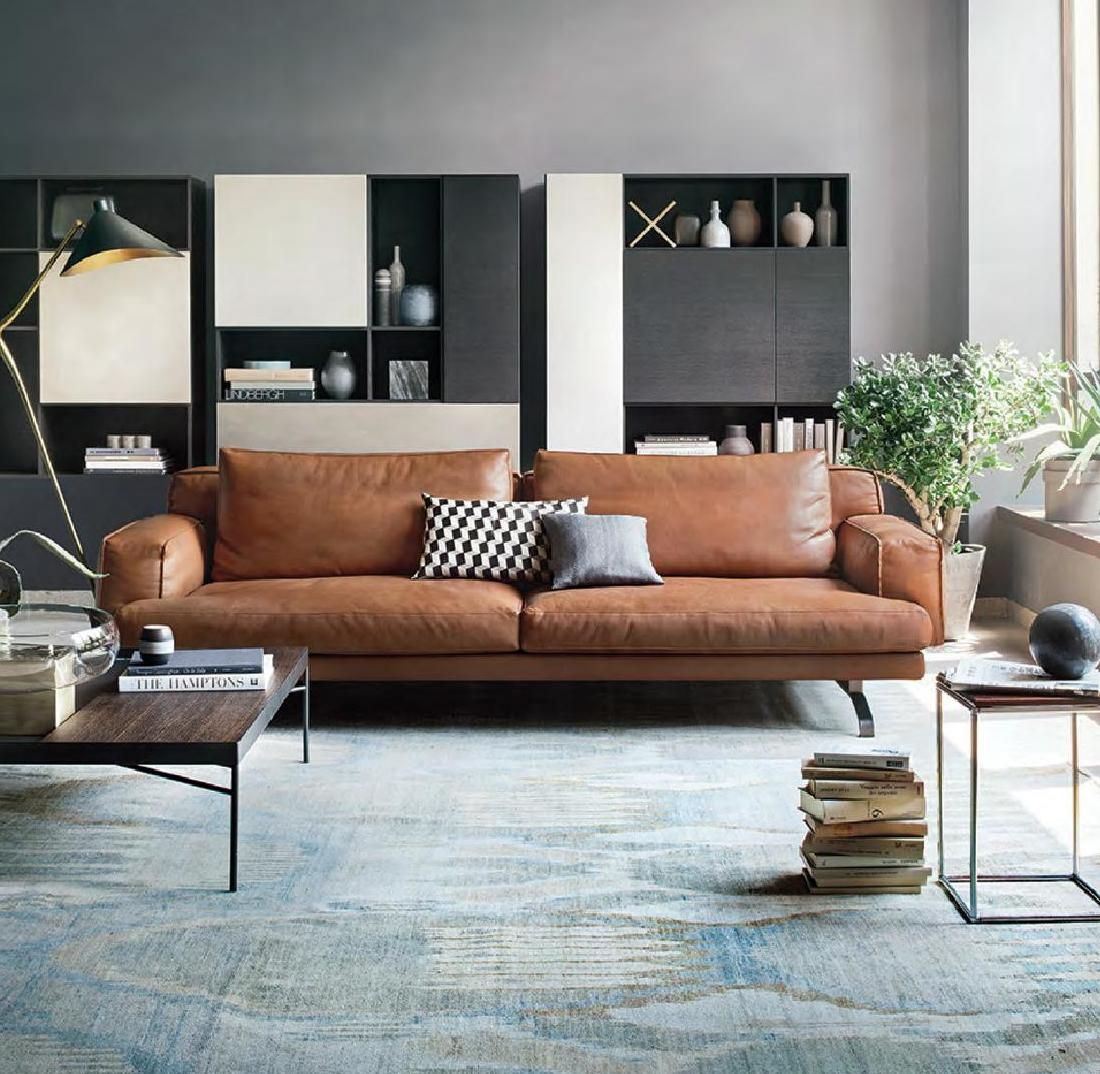 Having additional displays in a living room is interesting but sometimes, it creates a narrow impression in a room. Arranging too many ornaments in a living room gives a narrow impression of the place where you put them on. If you have some mounted wall shelves, don't put small ornaments on them. Small things have a crowded impression, it consumes the space. It is better to let it bare or display some books on it. The proportions of stuff in your living room influence the impression that it brings inside.
Close All Your Storage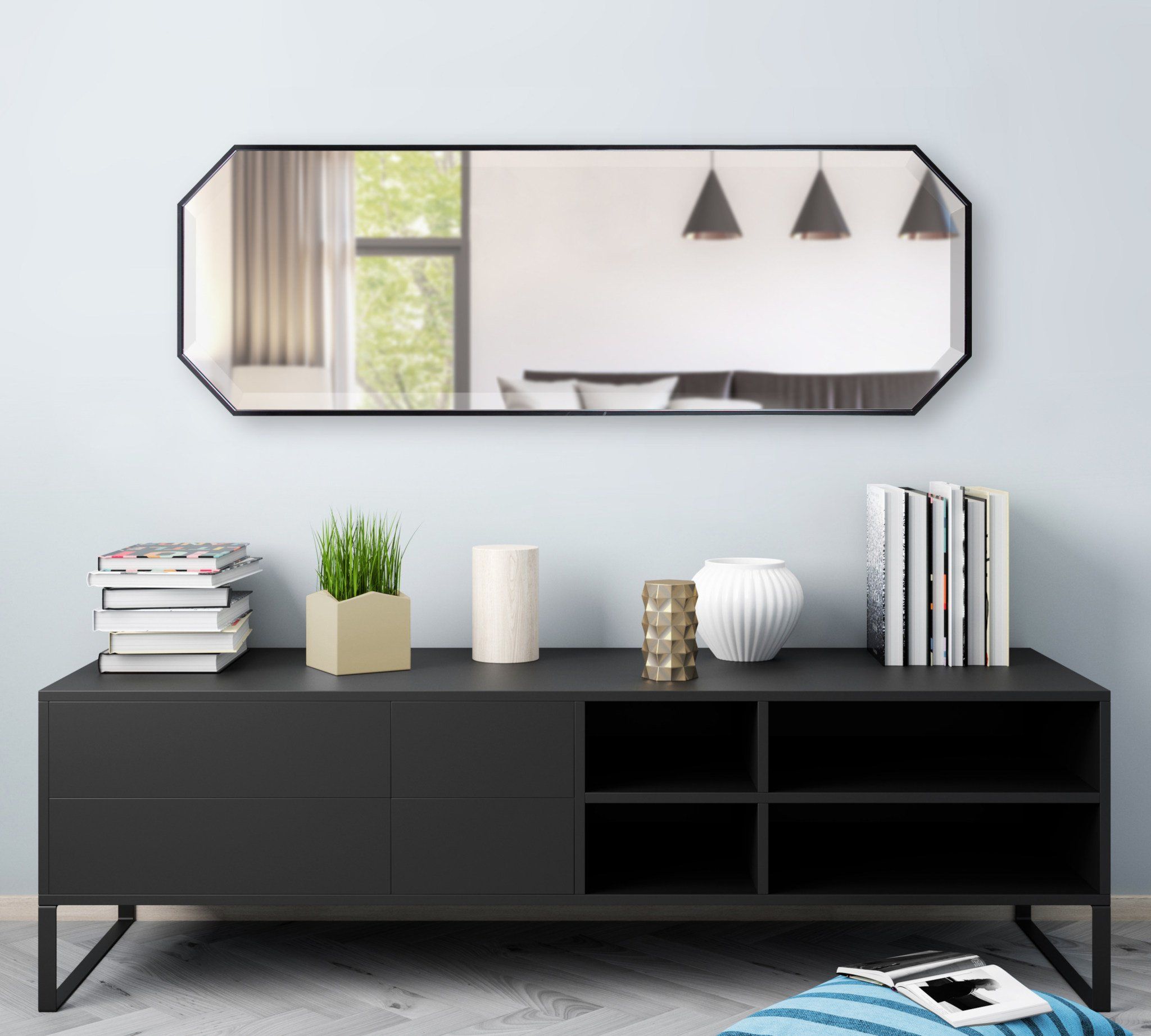 The next tip is closing all storage. Even though some people have a narrow living room, sometimes they like to install TV storage, a cupboard, or a small table with storage. This furniture has some shelves to put other stuff inside it. Don't show off the messy things in your storage, close it to take away your gaze from that look. 
Don't Put Too Many Patterns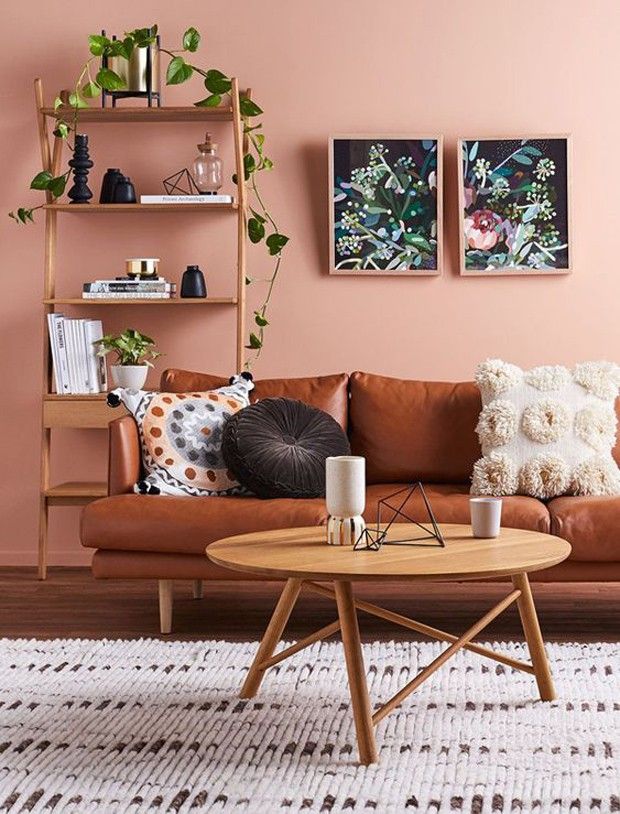 Patterns are attractive accents that you may see in all interior designs. This element helps the room designer to build a certain effect and impression in the room. Unfortunately, having too many patterns in a narrow living room only makes it looks narrower. Don't put too many patterns in your living room if you want to create a large impression. These myriad patterns make your eyes feel a crowded view.
Install a Large Rug
The rug is an optional element in a living room but it can help you to draw a large impression. Installing a large rug creates a different perspective in your narrow living room. It creates an illusional area for your living room by decorating the floor around your couches. Choose a rug that has geometrical lines or a blank rug is also good for the narrow living room.
Thus our discussion of Tips to Make Your Living Room Interior Look More Spacious. Having a narrow living room needs a simple layout to make it looks larger. This room needs some tricks to create a large impression. The elements that you need to consider are your wall colors, the amount of furniture, natural light, and many more. Some tips that we have provided above are useful for you to build a large impression in your living room. Happy decorating!