Druhomes.com – Eating vegetables every day is a healthy lifestyle. The vegetables have various kinds and tastes. Moreover, if you take them to a fresh garden. This garden provides healthy food for you and it offers a fresh ingredient to cook into various delicious recipes. A vegetable garden is helpful for people to survive at home, especially for those of you who like to eat healthy food and free from chemical substances. Growing vegetables at home guarantee your health because you nurture it with your green thumb. For that, in this article, we will discuss Vegetable Garden on Your Balcony: Create a Healthy Lifestyle Easily. We will discuss the various advantages that you will get from having a vegetable garden to various tips and ideas for creating one. Let's discuss them one by one!
Advantages of Having a Vegetable Garden on Your Home Balcony
Before we discuss the various easy ways that you can do in creating a vegetable garden on your balcony, it helps you know the various benefits that you get from creating a vegetable garden. Thus, you can be more enthusiastic and productive in creating it in your home. Here are some of the advantages you can get from having a vegetable garden on your balcony.
You don't need to buy vegetables in a market
It saves on your money
Some vegetables can grow together in the same container
You can manage the fertilizer for your plant, compost and potting mix is good for the growth
Give a beautiful look to your balcony
You can regrow these vegetables from their scraps
With these various advantages, you can get functional value and decorative value from the vegetable garden that you create. This will make all your activities more comfortable and your lifestyle will be healthier.
Easy Ways to Create a Vegetable Garden on Your Balcony
The next topic that we will discuss in this article is a variety of easy ways that you can follow in creating a vegetable garden on your balcony. Having a garden at home is an essential thing to minimize the cost of buying vegetables. Even you can find these ingredients in a balcony garden. Thus, let's see the steps to create a vegetable garden on a balcony!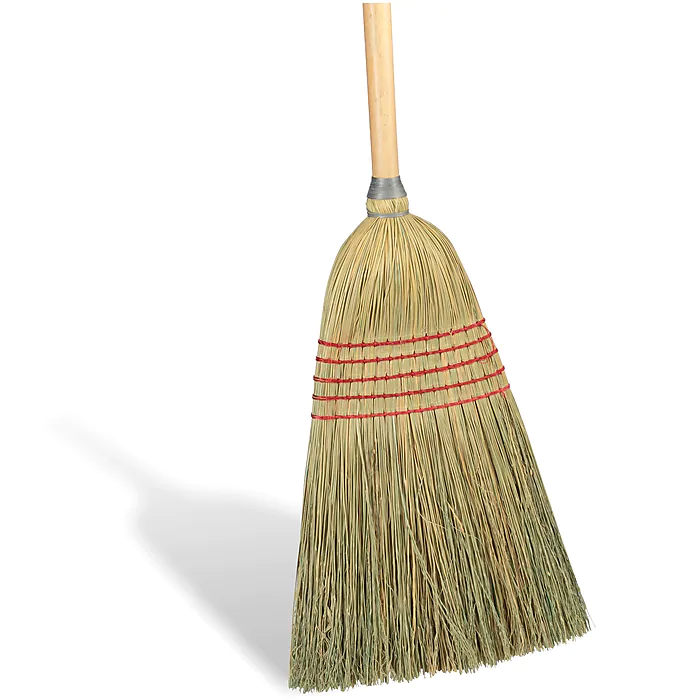 The first step to do is cleaning your balcony. Remove all messy things in this place, then sweep and rinse the floor. It is important to do if you want to get a maximal decoration for your vegetable garden on a balcony. Having a clean balcony makes it easy to decorate this place. You can also add a fresh touch by repainting some wooden accents. The paint can protect your balcony from any fungus.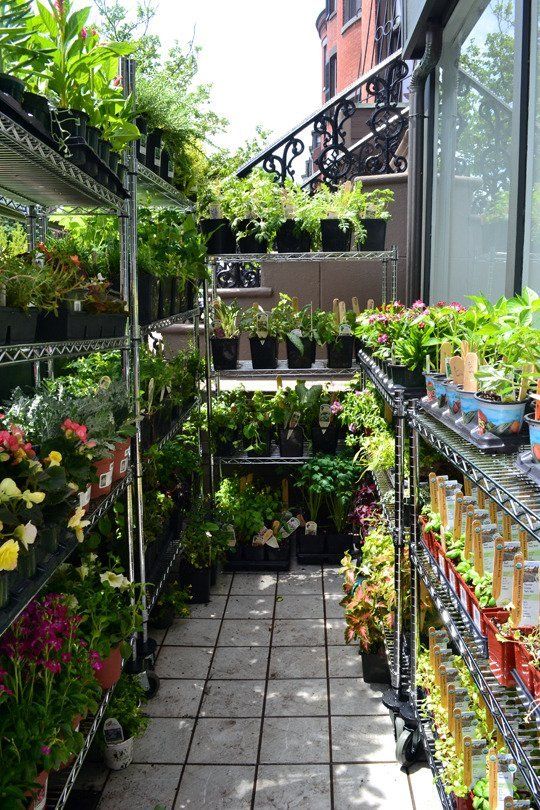 Before you start to build a garden, you need to make a plan. Write down and draw the layout for your garden on a balcony. Start it from the size of your balcony. You will put your vegetable containers in the right spot based on your balcony size. Thus, draw the layout, so you will have an image of how this garden looks like. It is easy for you to decorate your garden on the balcony when you have a guide.
Install a Mini Greenhouse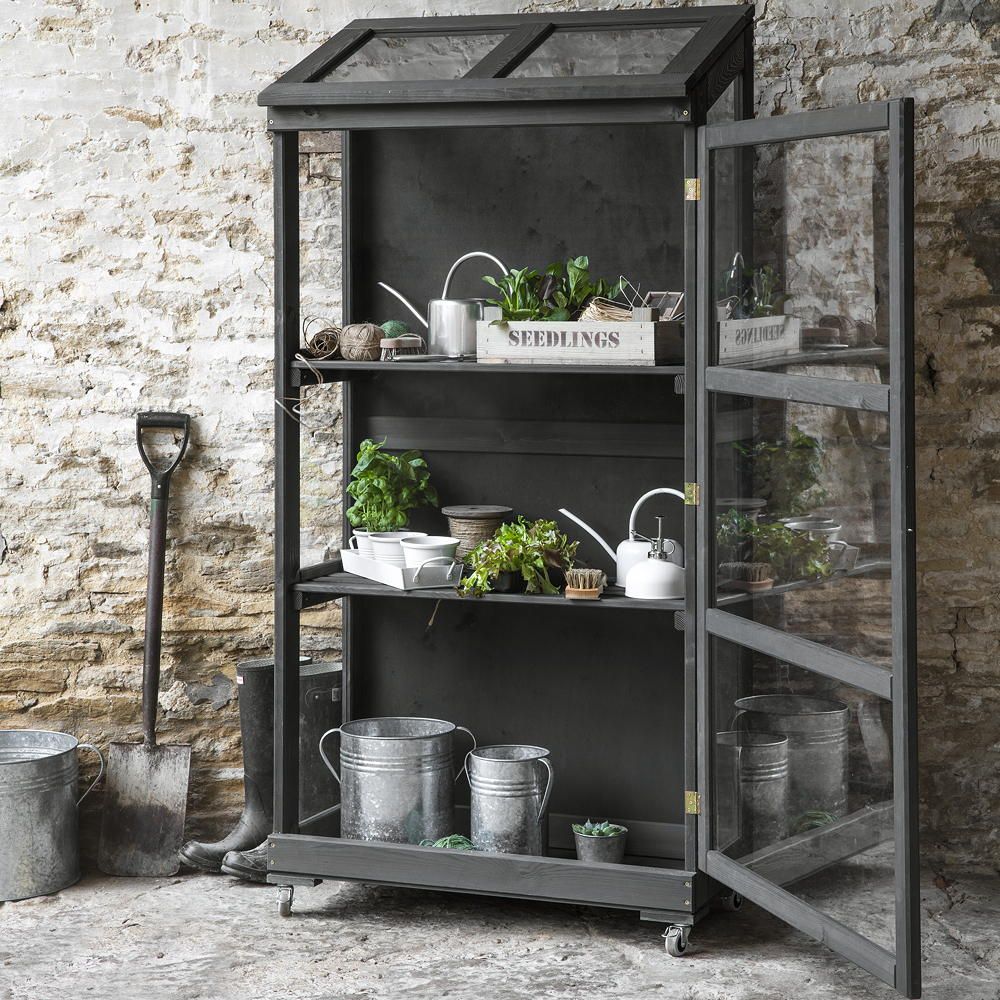 Do you ever see a greenhouse? It is a big glasshouse for plants to grow. It has a skylight that provides full sun but protects them from rain and storm. Thus, this house helps your plant to grow properly. The vegetable garden in a balcony has a strategic spot to get sunlight, then install a mini greenhouse to keep your baby plant healthy and get full sun. Since this greenhouse is small, you should move the plant when it grows bigger.
Add a Pyramid Planter or Plant Shelves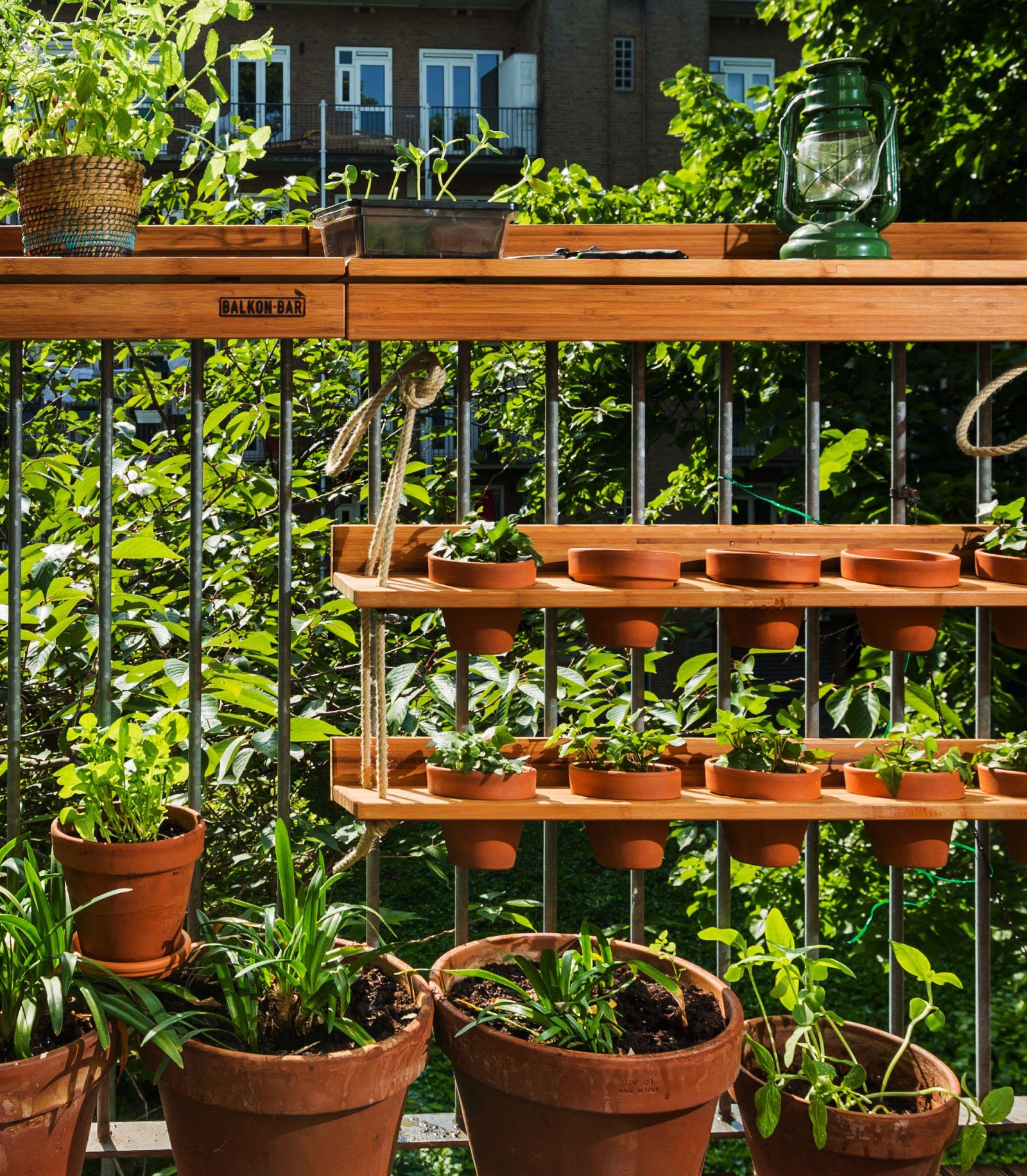 Growing your plant in a greenhouse is useful when it grows by the seeds. Once your plant grows bigger it needs larger space. Add plant shelves to grow your baby plants. The vertical plant shelves will save space on your balcony. Even you can add one rectangular planter on the balcony for polyculture. You can grow some plants together in a large container. Having more planters means you will have various plants to harvest. Make sure that your containers have good drainage holes.
Mix the Soil with Compost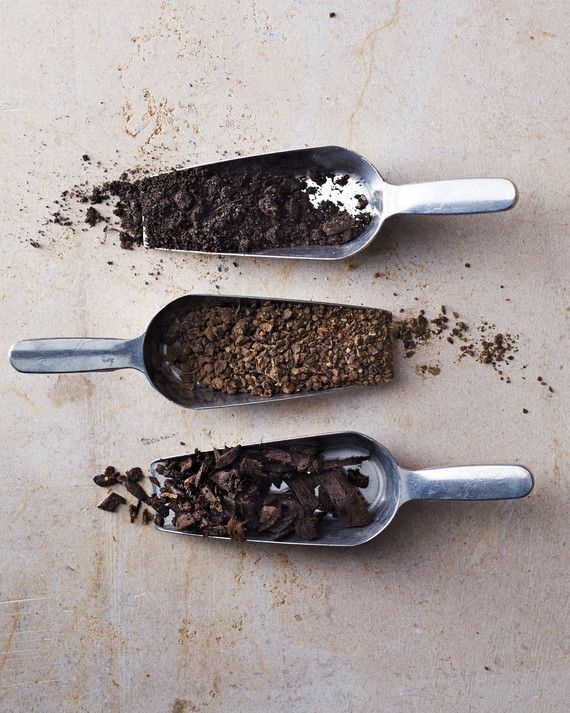 After preparing the container, you should prepare the soil. This step determines your plant's growth because the ingredients of soil are useful to stimulate the plants. Add enough soil with smooth textures, add compost, and potting mix. These ingredients are useful to make fertile soil.
Plant Your Vegetable Seeds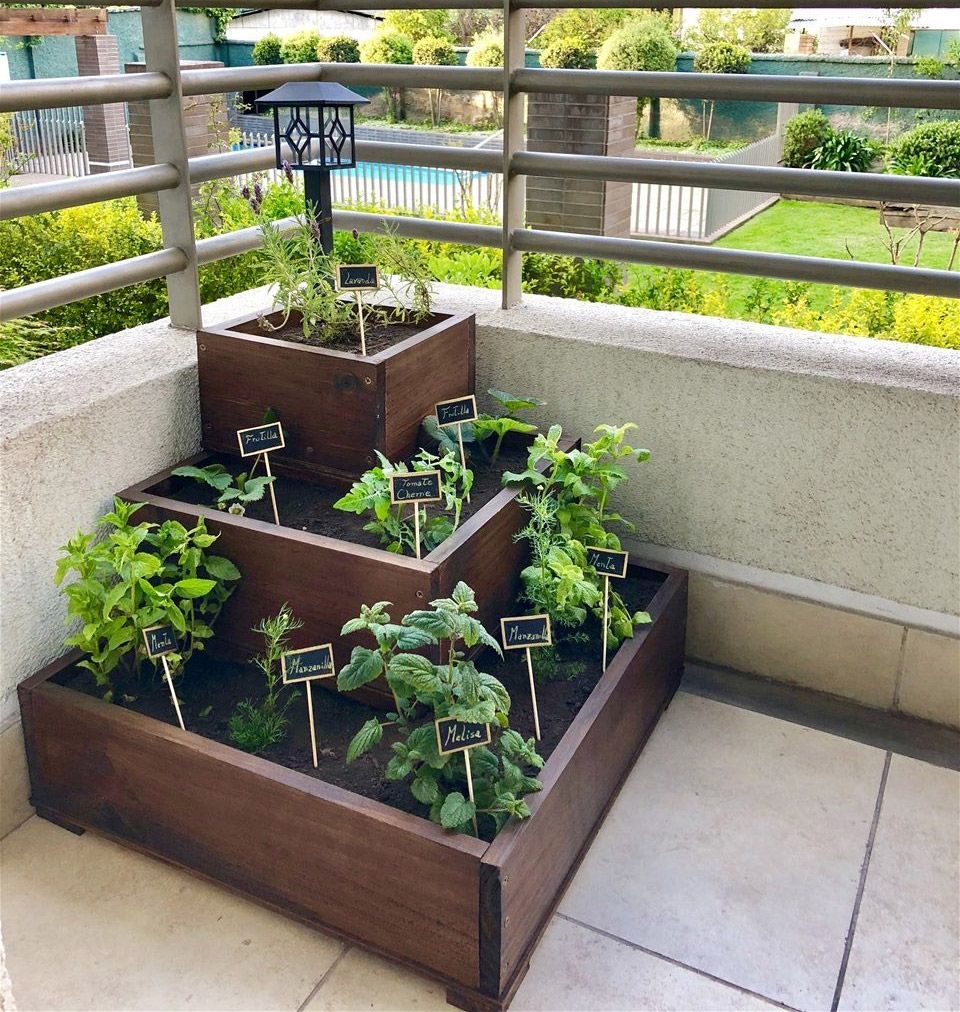 A new grower plant appears from the seed. This seed becomes a mother plant that will grow new buds and new seeds. Thus, growing some seeds generates more vegetables. You will get a great harvest if nurture these baby plants properly. So, make sure that you choose the best seeds for your vegetable garden on a balcony. You can buy the seeds or drying the seeds from some vegetables. It is easy to plant seeds. Moist the soil by watering it. Pour them on the soil, then add a thin layer of soil.
Put Some Straws on the Soil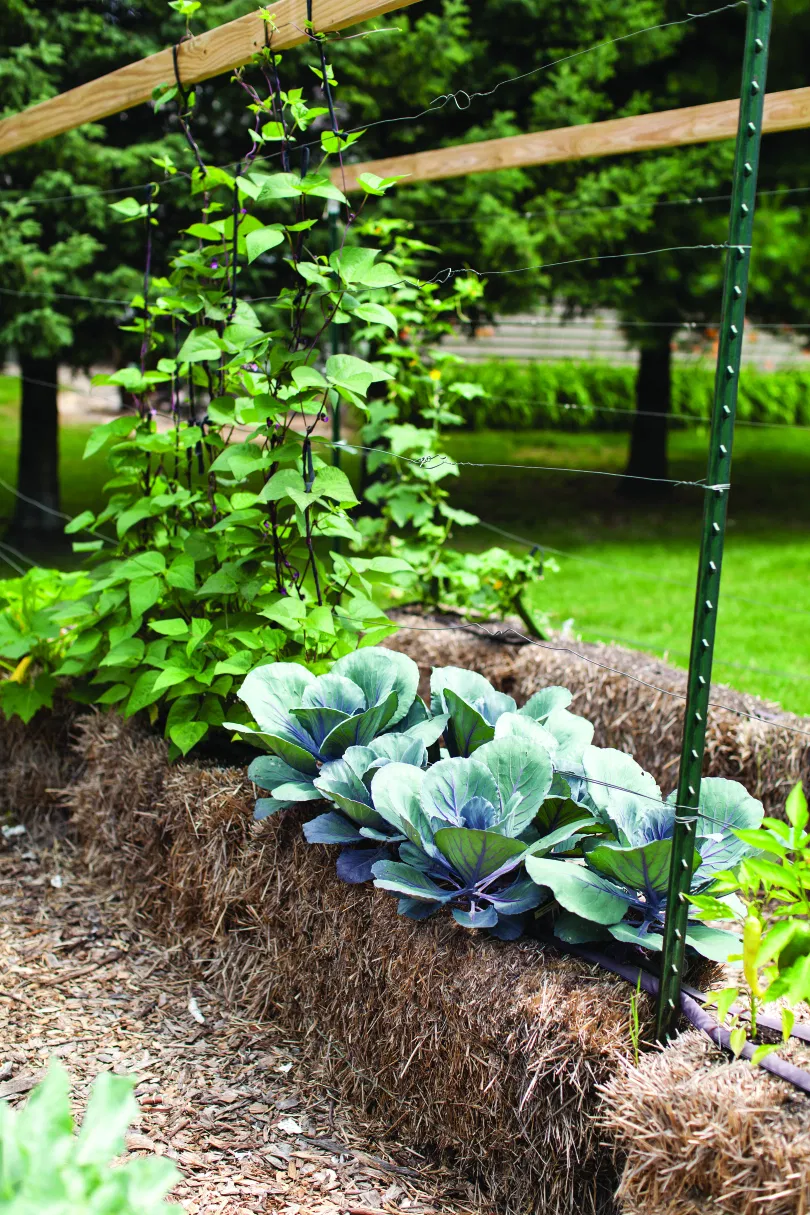 The vegetable seeds on the soil need protection. It is important to keep the moist soil because you put them outdoor. Add a thin layer of straw to cover the soil, so it keeps the humidity in the soil. If you don't have straws, replace them with using coconut coir. This material is helpful to prevent the water in the soil becomes dry. So, you can water them when the straw or coconut coir starts to dry.
Regular Watering and Fertilizing
Nurturing the baby vegetable is not easy. You need regular watering to provide enough minerals for their growth. Fertilizer is also helpful but you don't give too much fertilizer on a new baby plant. Once a month is enough for them. Water your vegetables gently, using a watering can is a recommended tool to manage the water tension. As long as you watering them regularly, the vegetable plants will grow happily.
See Your Vegetable Garden After a Month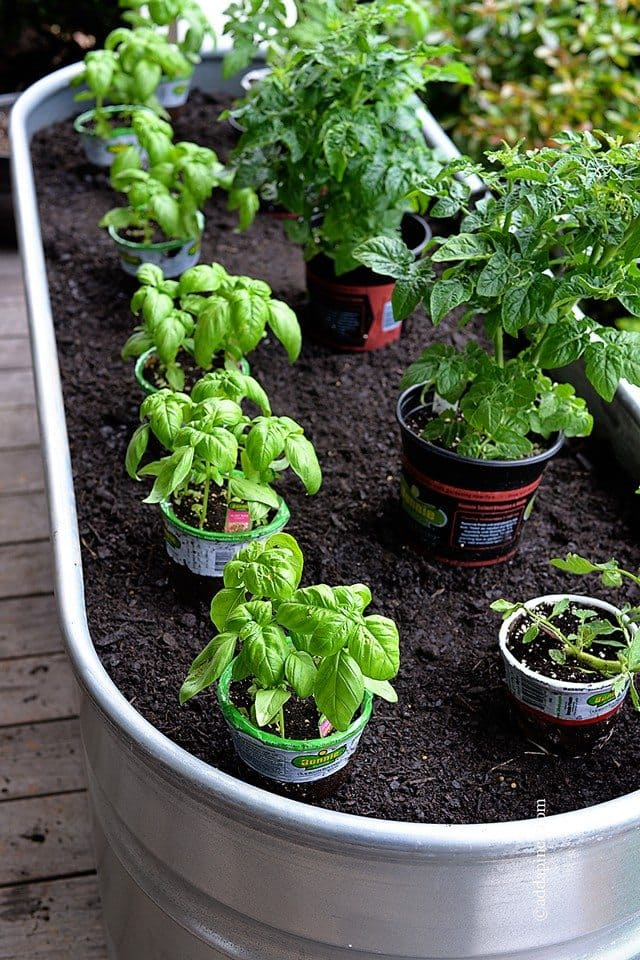 Do regular checking for your plants. You need to measure their growth weekly. This step helps you to know the plant's growth and discover the pests if your plant starts to grow slowly. Normally, the baby vegetable will show their bud after two weeks from the planting of seeds. If it is necessary, you can write some notes to know the process to grow vegetables from seeds till harvest time.
Conclusion
Thus our discussion of Vegetable Garden on Your Balcony: Create a Healthy Lifestyle Easily. Having a vegetable garden at home brings many benefits. You don't need to buy vegetables in the market or worrying the chemical fertilizer from the vegetables because you can manage and use natural fertilizer to grow them. Thus, you can survive in your fresh garden. If you like to plant some vegetables, you may try to grow them in your home area, even on a narrow balcony. It is a beneficial place to grow plants, thus it gives you hope to plant some vegetables. We hope the steps above are useful as your guidance to create a vegetable garden on the balcony. Let's have a healthy life and happy gardening!