Druhomes.com – Molding is a decorative technique to create protruded textures on the wall. This technique needs some aesthetic panels to give a different perspective in a room, especially for a living room. Maybe you have some moldings in your living room and it transforms the plain room into an aesthetic room for family time. Besides, molding is also useful to protect your wall from any scratch when furniture is too close to the wall. For that, in this article, we will discuss Elegant Molding Wall Ideas for You to Apply to Your Living Room Interior. Let's discuss!
Things You Should Pay Attention to In Creating Molding Walls
The first topic that we will discuss in this article is a variety of things that you should consider before creating a molding wall for the interior of your living room. This is very important for you to do so that the results of the concepts you create can be created more stunning. In addition, you can also create various expressions and your character from the appropriate molding wall. Let's discuss this topic!
Measure Your Living room.
You need to measure the living room. Write down the sie before decorating it. This step is important to determine how many moldings that you need to draw on your wall.
Draw The Design
Draw your idea on a canvas or board to know what it looks like when you use a certain type of moldings. Use the digital application to draw the decoration for a simple plan.
Choose The Type of Moldings
Ask the shopkeeper what types of moldings they have. You will see myriad types of moldings to choose and each type has a different impression on the wall. Buy the long moldings based on your need to draw the molding layout because you will cut them to adjust the design on your board.
Elegant Molding Wall Ideas for You to Apply to Your Living Room Interior
The next topic that we will discuss in this article is a variety of elegant molding wall ideas that you can use in your living room. Creating attractive and stunning molding can provide more aesthetic value for the living room you have. For that, here are some ideas that you can follow for you to create according to your expression and character. Let's discuss them one by one!
Decorative Molding
Decorative molding is the molding for decoration. This molding has an aesthetic pattern and unique shape. You can see this molding on the top of the ceiling, door frame, and corner of your room.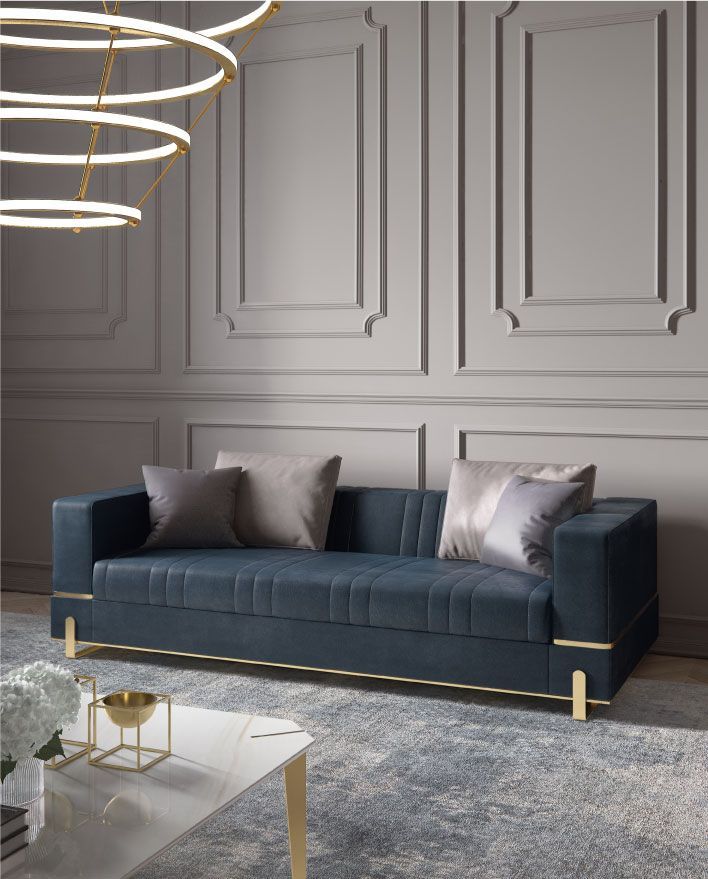 The decorative molding has an aesthetic function to draw attention in a room. This idea is compatible with an elegant atmosphere that maybe you want to build in the living room. The curving molding is useful to create unique edges in geometric shapes such as rectangular and square.
Vertical and Horizontal Styles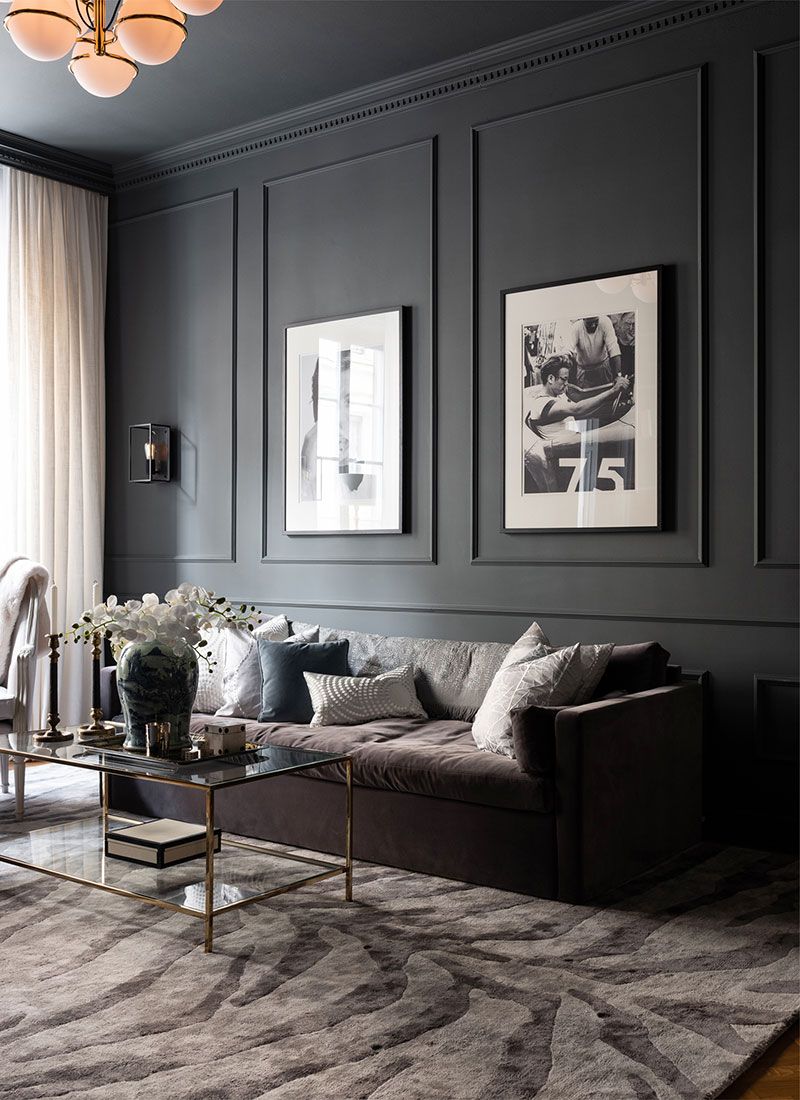 Designing an elegant living room requires the right combination of patterns and room colors. A vertical pattern makes a living room looks higher. Thus, this pattern is useful to draw on the upper wall. While the lower wall, you can use horizontal patterns to bring a larger effect to this room.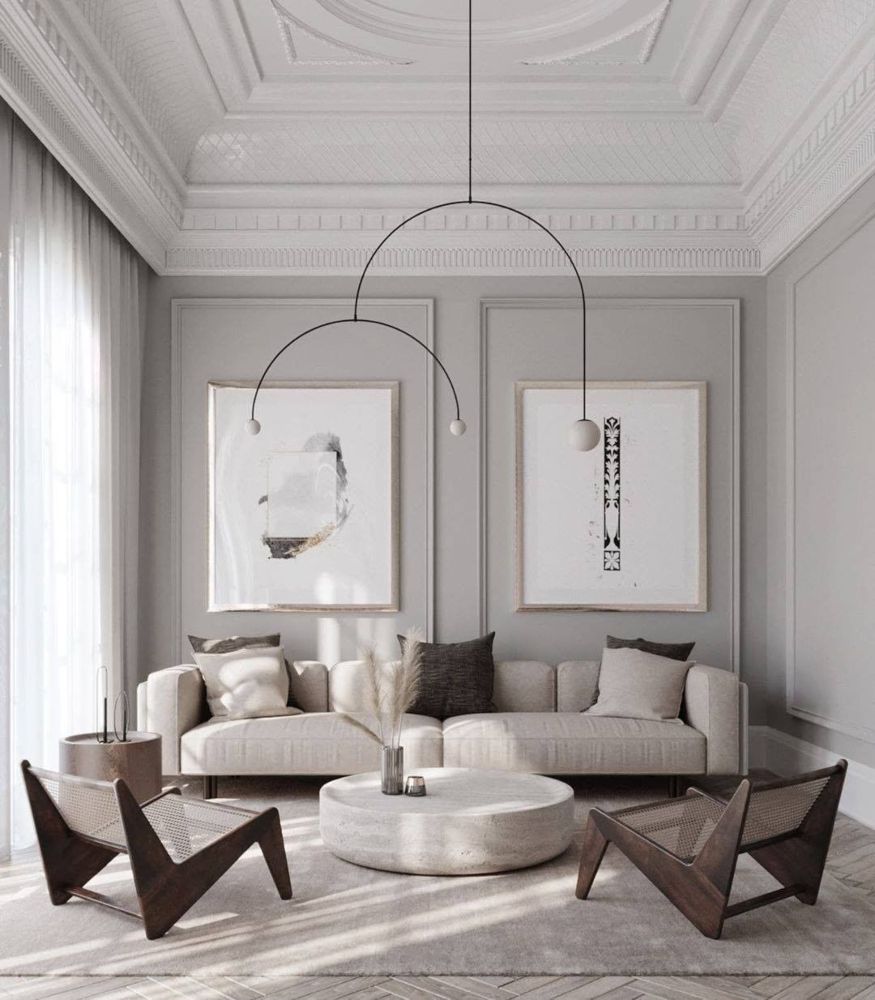 Having some photographs in a living room will show off the other sides of yourself. The photographs and other displays in a living room represent the impression that you want to bring in this room. Create a giant molding frame for your elegant painting display or beautiful wall art. This molding frame brings a luxurious and large impression to the wall.
Baseboard Styles
Do you like to pay attention to the detail of the molding wall? Maybe you will find the base molding on the wall. Install the molding on the lowest wall has a purpose to give limit for your furniture to give space between them and the wall. Here, some baseboard molding styles:
Baseboard Suits Your Couch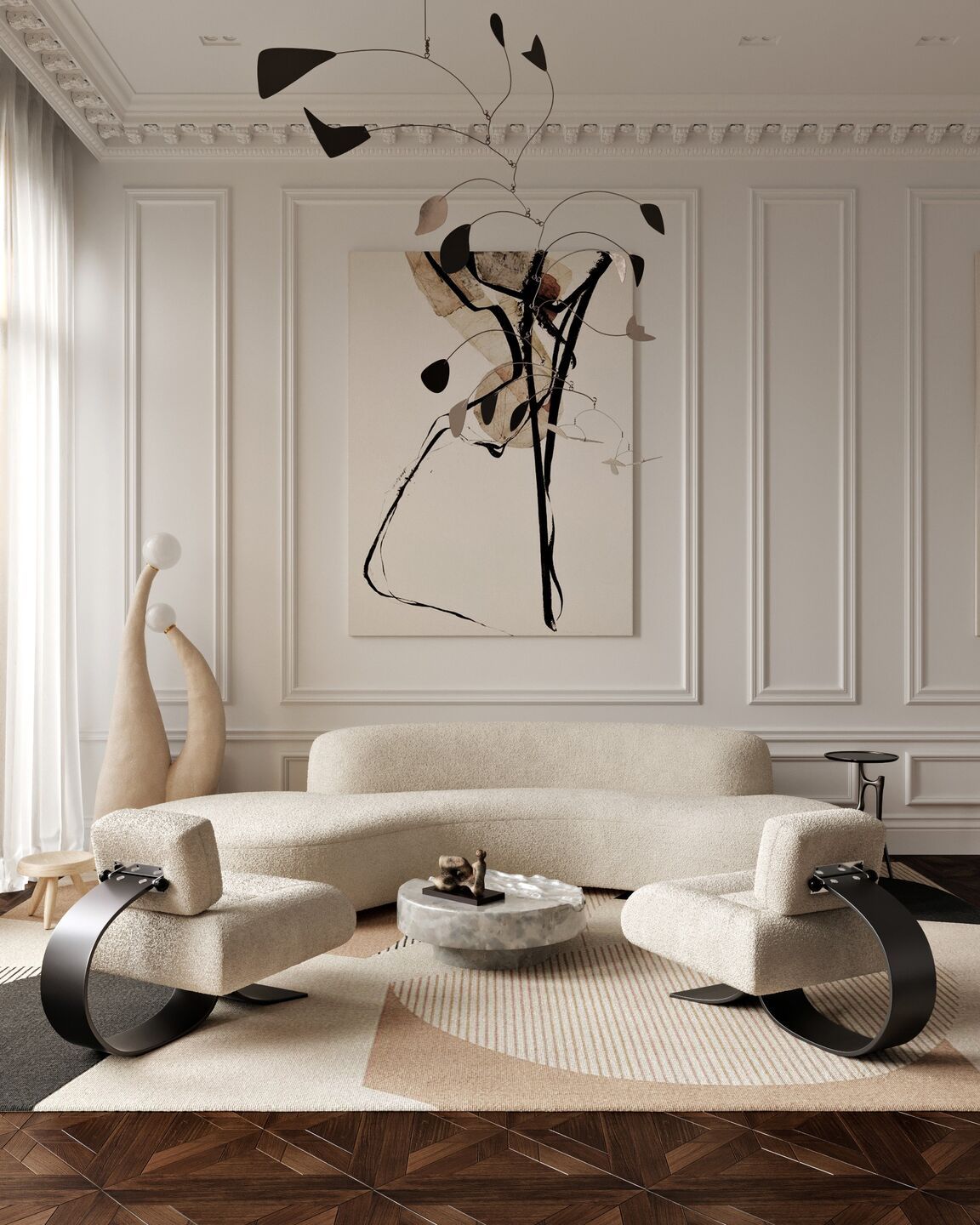 Some people like to use the same color for their baseboard to blend it will the wall color. Having the same color reduces a narrow perspective. It brings a neat and larger impression, especially for a white living room.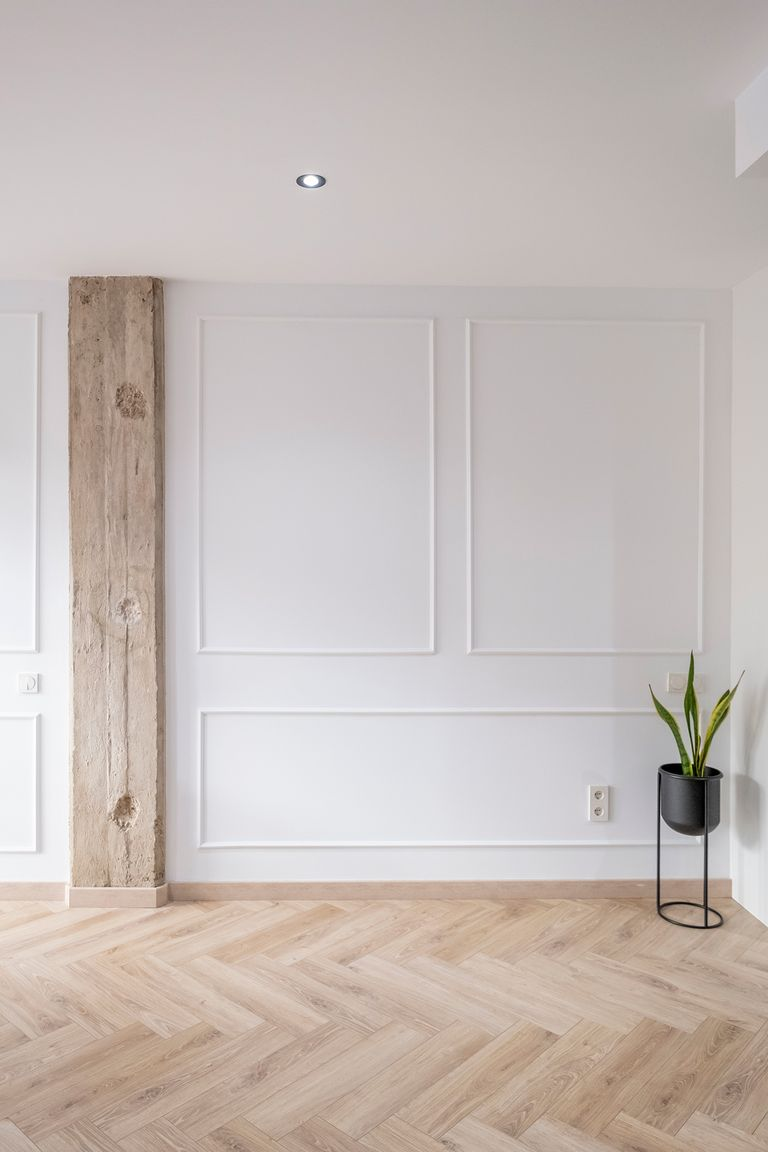 The wooden baseboard has brown wooden patterns that people usually apply in their room. This baseboard creates a natural impression. Using this baseboard in the living room looks interesting, especially to create a contrasting effect on the room. This baseboard looks attractive when you choose the same color as your floor. It makes your baseboard connects to the floor.
Contrasting Color for Baseboard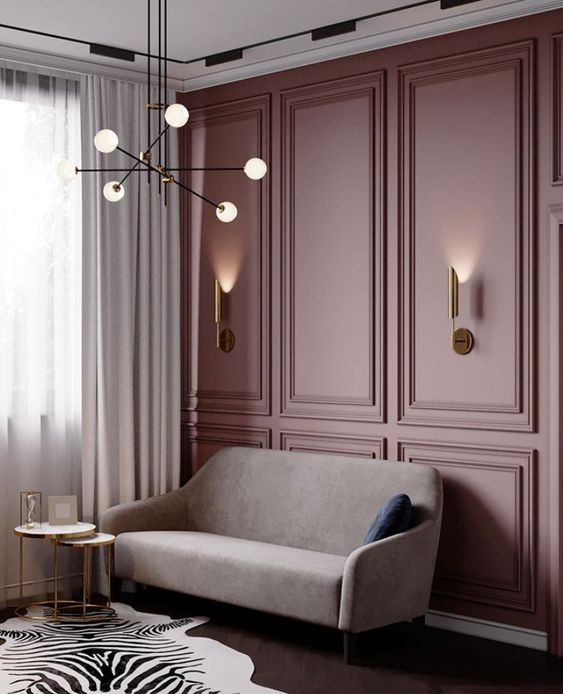 Using the different colors for the baseboard is also interesting to create an accent. If your wall uses dark colors, use the brighter color for your baseboard. This idea gives a high contrast to your wall. You can use the same color for the baseboard and the ceiling. By using a different color, your wall color looks more catchy.
Chair Railing
Rail molding is a beneficial molding to protect your wall from the furniture. Sometimes, arranging the furniture too close to the wall gives some scratches and marks. Thus, install a chair railing to give space between furniture and your wall.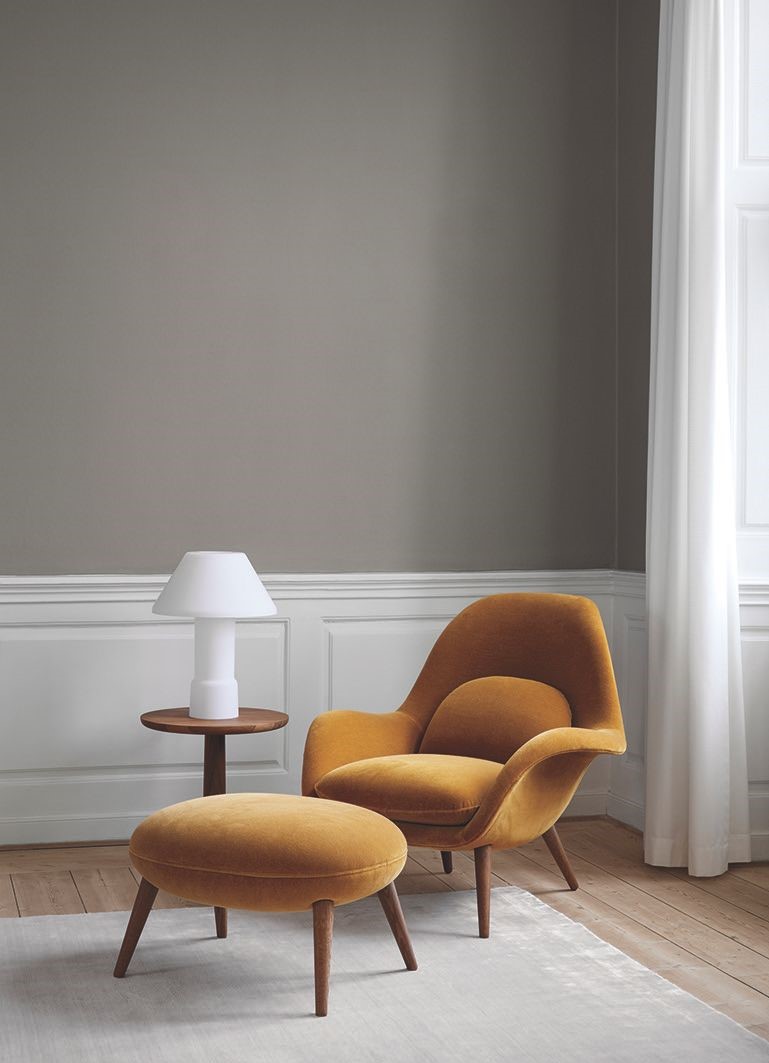 Batten technique is giving your wall a panel to connect and cover the trim wall. This technique gives different colors and shapes to your wall decor. The different color brings a unique view on your wall. It is also more attractive by using moldings while you let the wall bare.
Decorative Rail for Storage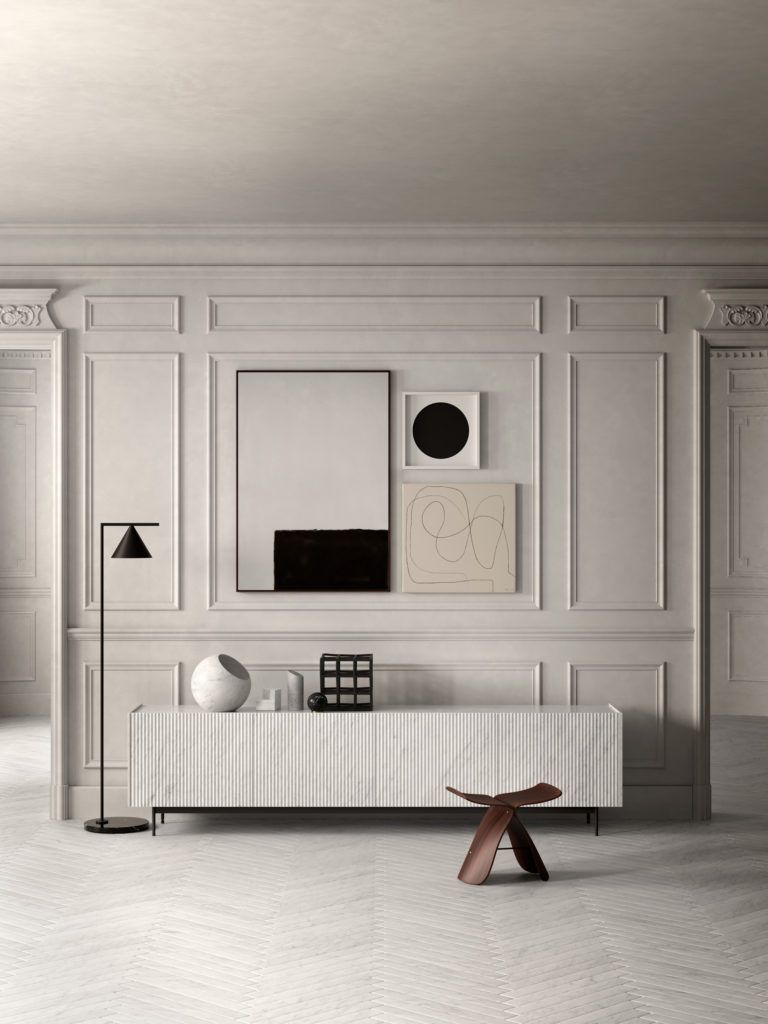 Installing chair railings on the wall is also useful for other furniture. If you like to arrange ornaments in storage, you might use rail molding to give space to the wall. Moreover, if your storage is shorter than the rail molding, you need to give square moldings below the rail line. Divide the space by using some square shapes. It needs a range of 4.5 inches between each square and 5 inches between the baseboard.
Maximize the Chair Rail Function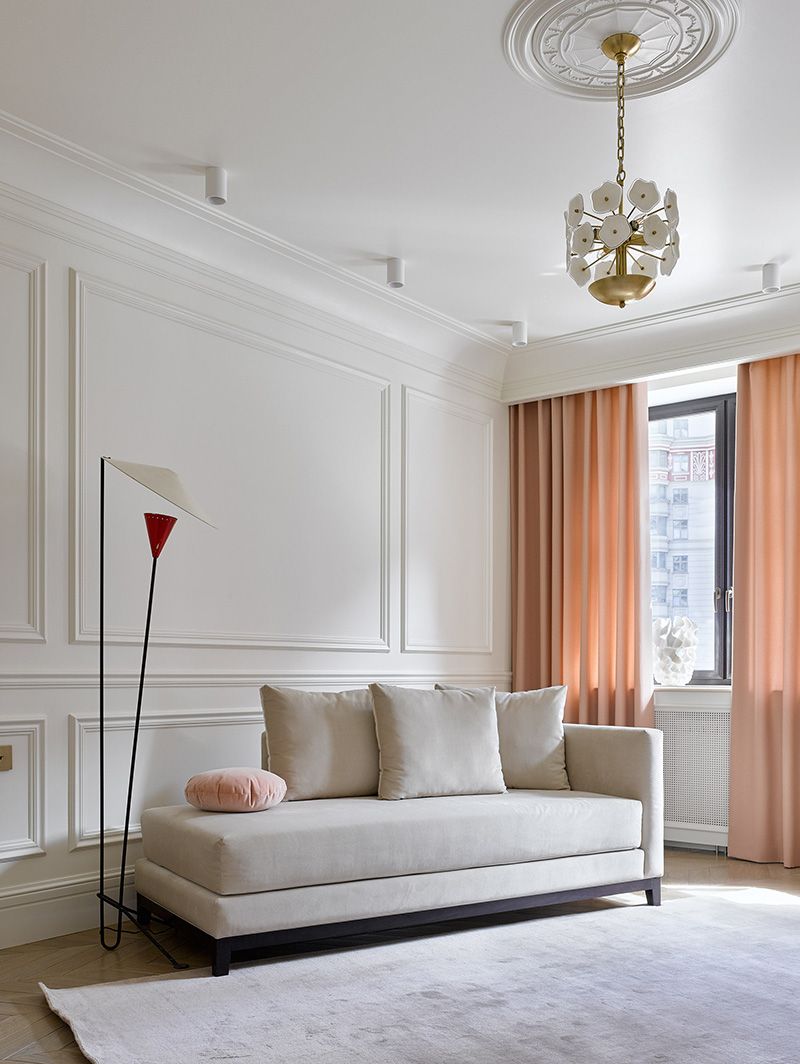 The elegant couches have a simple shape and efficient size. You may ever see the design of some comfy couches in a living room that too short as their molding wall. This design has a function to protect your wall from scratching furniture on the wall. Having chair rail molding, prevents your couch to touch the wall directly.
Conclusion
Thus our discussion about Elegant Molding Wall Ideas for You to Apply to Your Living Room Interior Room. A living room is one of the versatile rooms at home. You can take a rest in this room, gather with your family, and even having a party with friends. Designing this room is important to create an impressive room. Molding is an aesthetic element that you can add to your living room. This molding helps you to draw a certain effect on the wall. Thus, a molding wall can transform the look of your living room beautifully. Happy decorating!