Druhomes.com – A study room is an essential room to have in most houses in this era. Nowadays, most students in worldwide study from home during the pandemic. Thus, you may find many creative designs of special rooms or spaces in your friends' houses, your relatives, and people who work from home. They like to create an attractive decor for this room to inspire and fresh their mind even though doing the activities in the same house for all days. If you want to create an interesting room for an aesthetic study room, we have some inspiration in this article. For that, we will discuss Aesthetic and Comfortable Study Room Ideas for Students. Let's go to the ideas below!
Scandinavian Design for a Natural Ambiance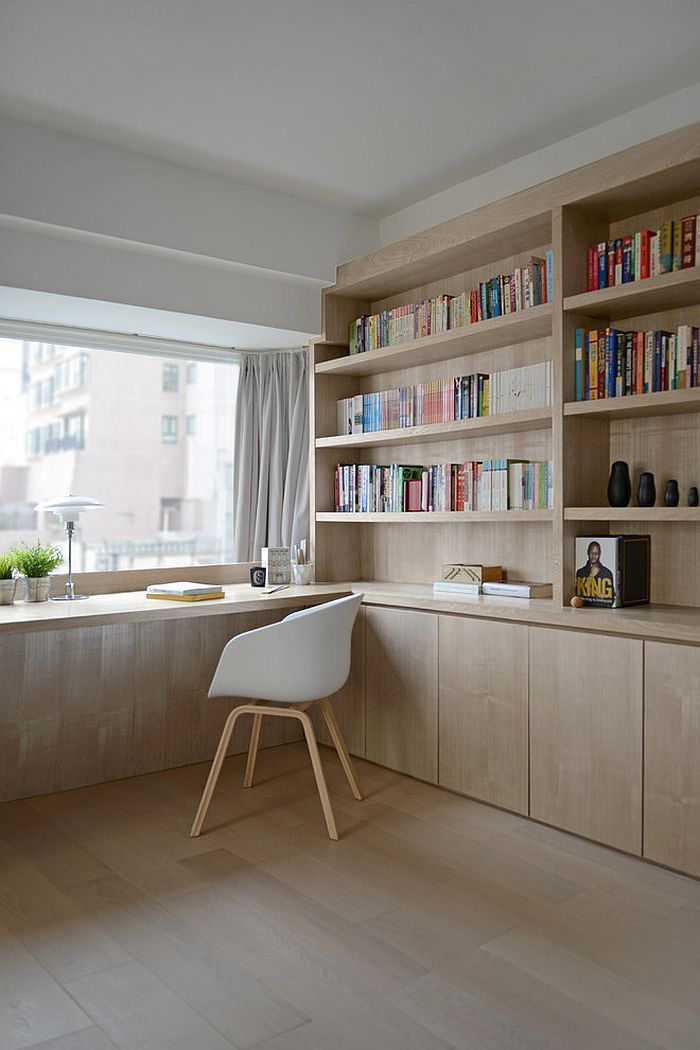 Scandinavian is an elegant design that uses neutral colors to emerge a calm atmosphere. This design brings a clean and minimalist impression to a room. If you apply this design at home, you can decorate your study room with the same vibe. The calm color makes your mind relaxes and boosts your mood to be more productive. It looks more stunning if you have a large window that strengthens a natural ambiance.
Bluish Nuance to Calm Your Mind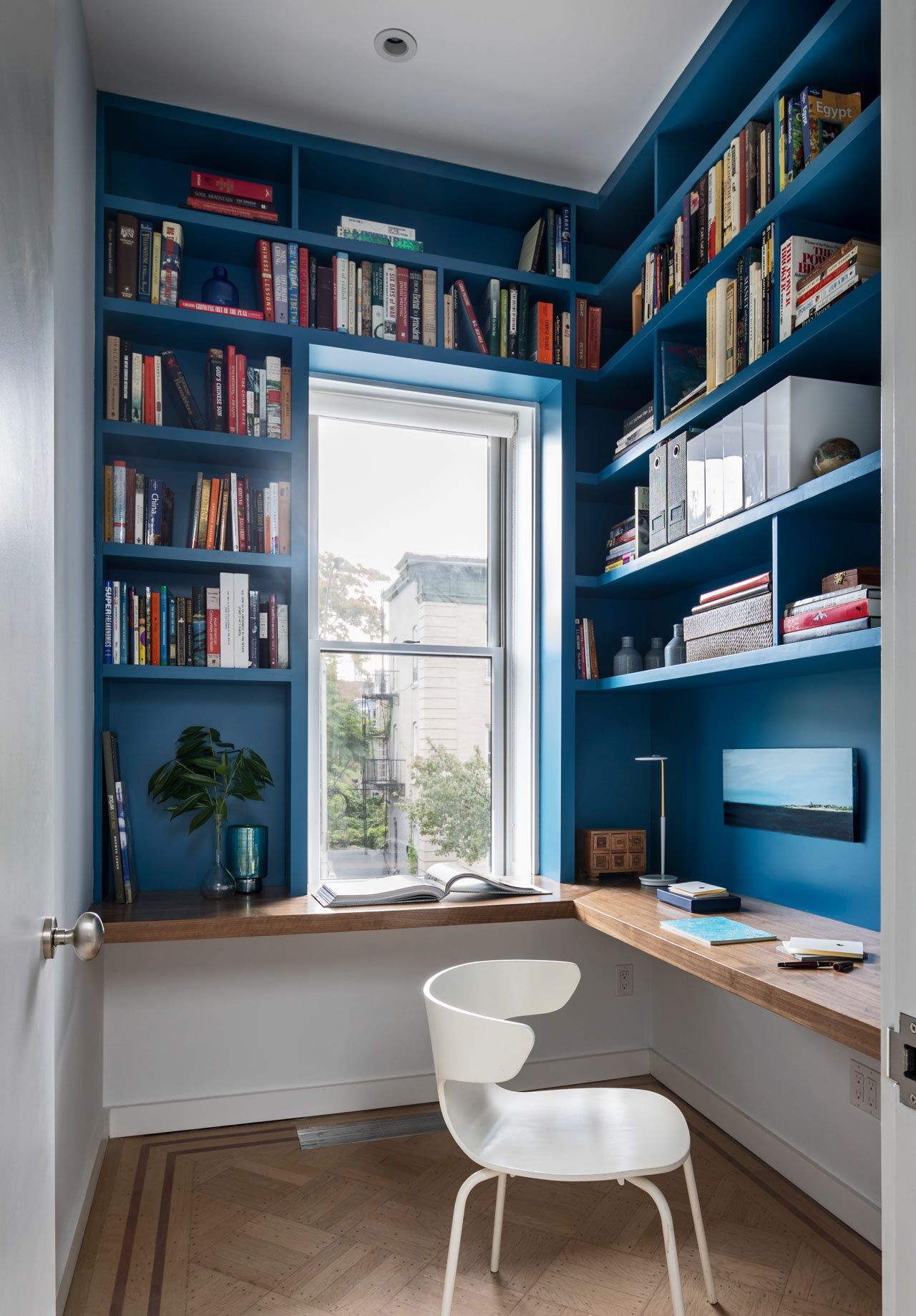 Designing an attractive study room looks interesting when you start from the color of your room. Every color brings a certain nuance. The blue color is a calm color to mix with the brighter color like the white color. You can apply blue color to enliven the bookshelves. The contrast color has a striking impression on the eyes. Thus it creates an imaginary line between the bookshelves and the wall. This color makes your bookshelves look full.
Bring Nature Inside the Home with Wooden Accents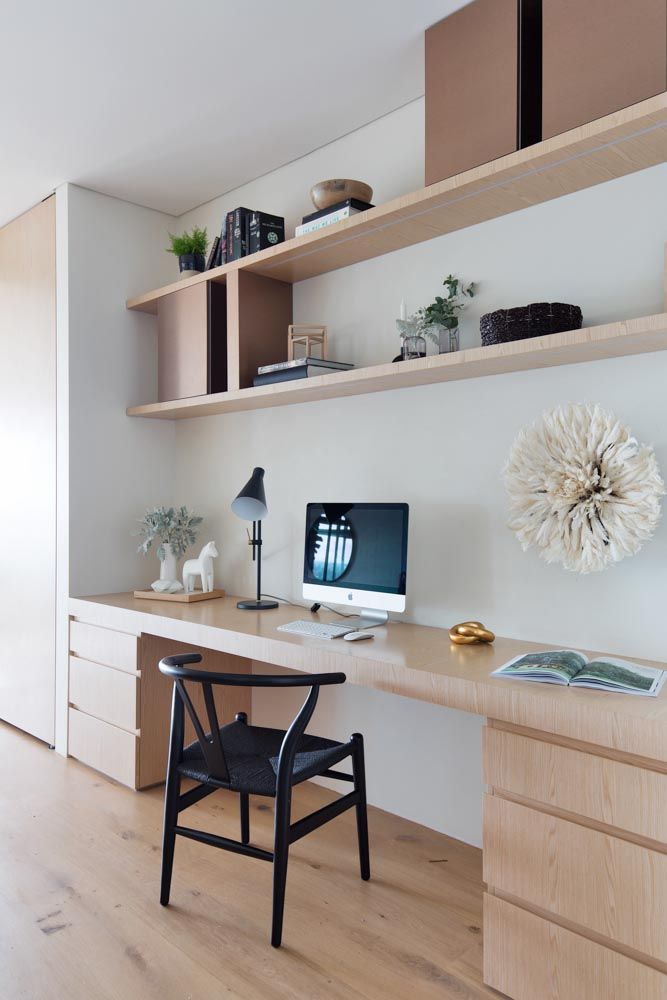 Studying at home needs a calm ambiance, fresh air, and a conducive atmosphere. Sometimes, you want to do your homework in a different place. It is hard to go everywhere outside your home. Thus it is better to decorate your boring room into a natural study room. Bring a natural atmosphere to your room by using wooden accents. The calm color and natural patterns bring tranquility to your study room. Moreover, you can put attractive accessories to invigorate your bookshelves. Create a stunning landscape as you can.
Homey Decor with a Comfy Couch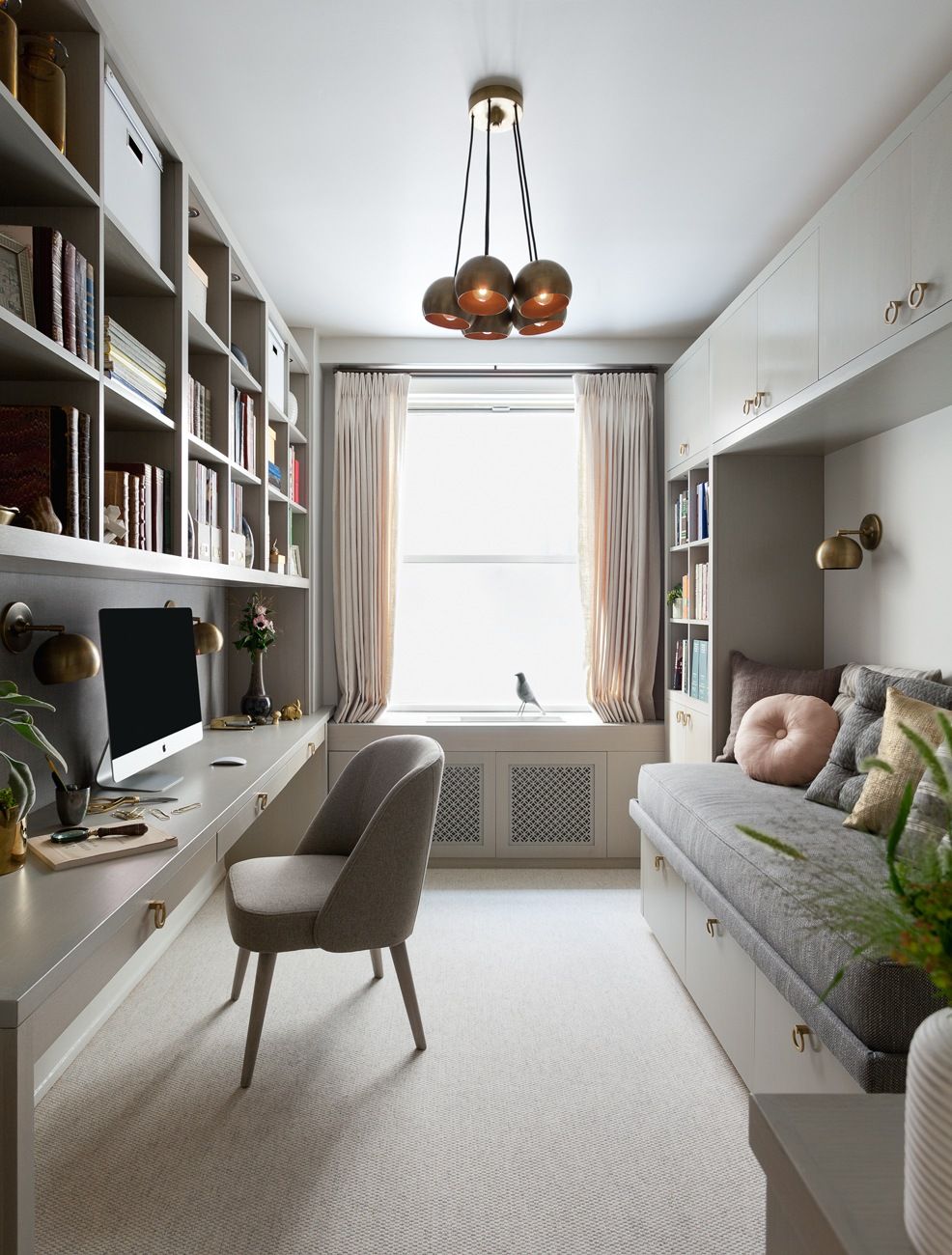 Arranging some furniture in your study room can change the room's impression. You can have a comfy couch in your study room. The decoration makes it looks like a living room design. Give some small cushions to invigorate the look. When you feel tired after the study, you can lay on that couch and take a rest. Moreover, create a calm atmosphere by combining neutral colors and opening the window also beneficial to give fresh air during the study.
Hide Your Books to Create a Neat Look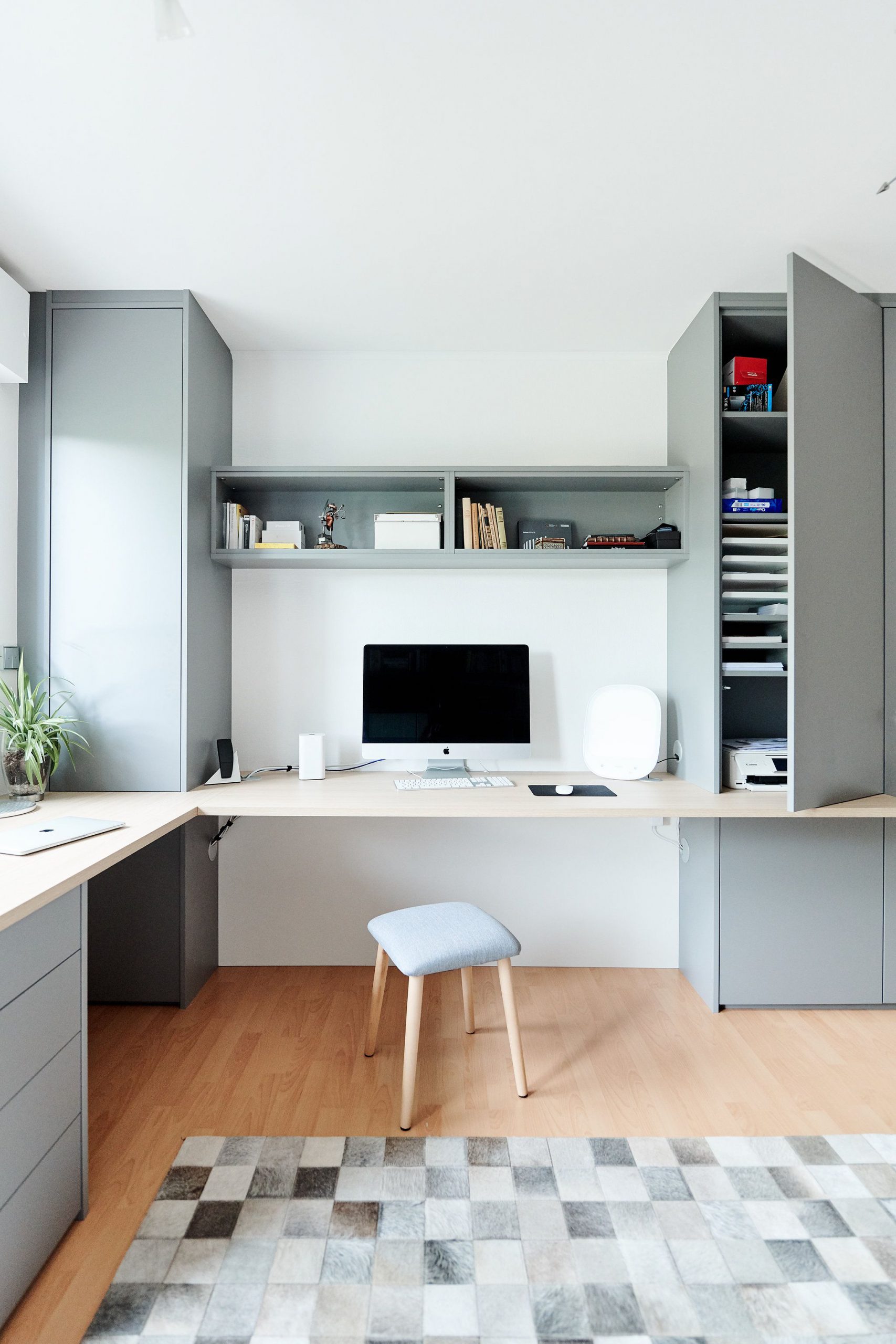 Sometimes, study at home makes you feel bored. Besides, you see many books in the same room every day. The books on your study table create a messy look. You should take them back in a cabinet. Thus, installing a cabinet between your study table is simple to maximize the space. This furniture brings a minimalist accent. Don't put too many things on the table or on any spot that you may see them look crowded.
Simple Wall Shelves to Display Your Books and Stationery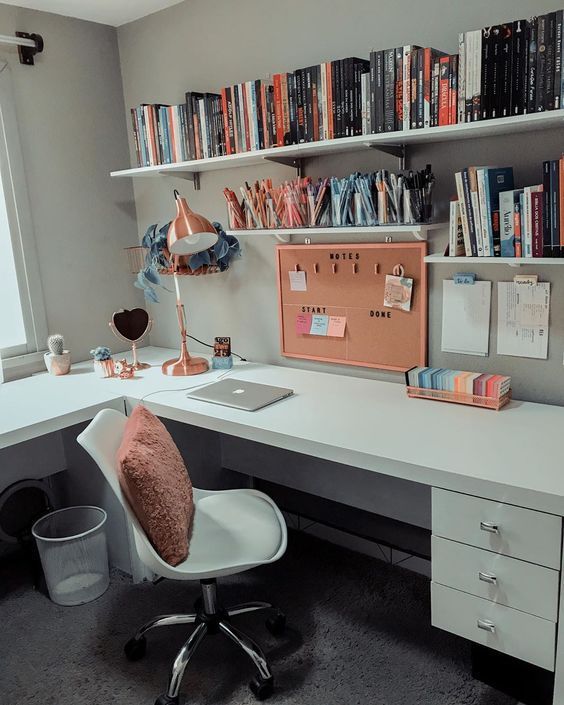 Using simple furniture is attractive to make your study room feels homey. The simple wall shelves represent your comfortable feeling in your room. When your house becomes a home, it is easy to design your study room in simple ways and makes you feel comfortable to spend time. You can arrange the books on the top shelf and the stationery on the smaller shelf. This arrangement is useful to get a neat impression without consuming more space in your cabinet.
Maximalize The Wall Storage to Save More Books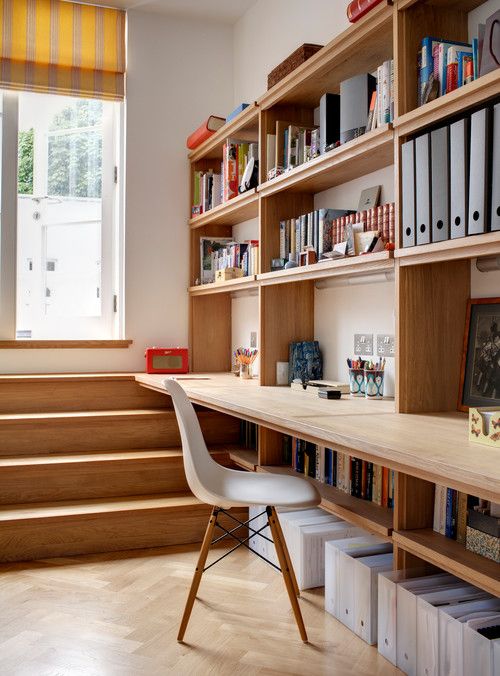 This idea is good for people who have no cabinet in their study room. Some clever students like to collect many books. Sometimes, you also see myriad books in a college student's room. Observing the way to save that books will inspire you to use the space in your study room. If your room is not too big, creating some wall storage is helpful.
Wooden Materials and Fresh Sunlight for a Natural Ambiance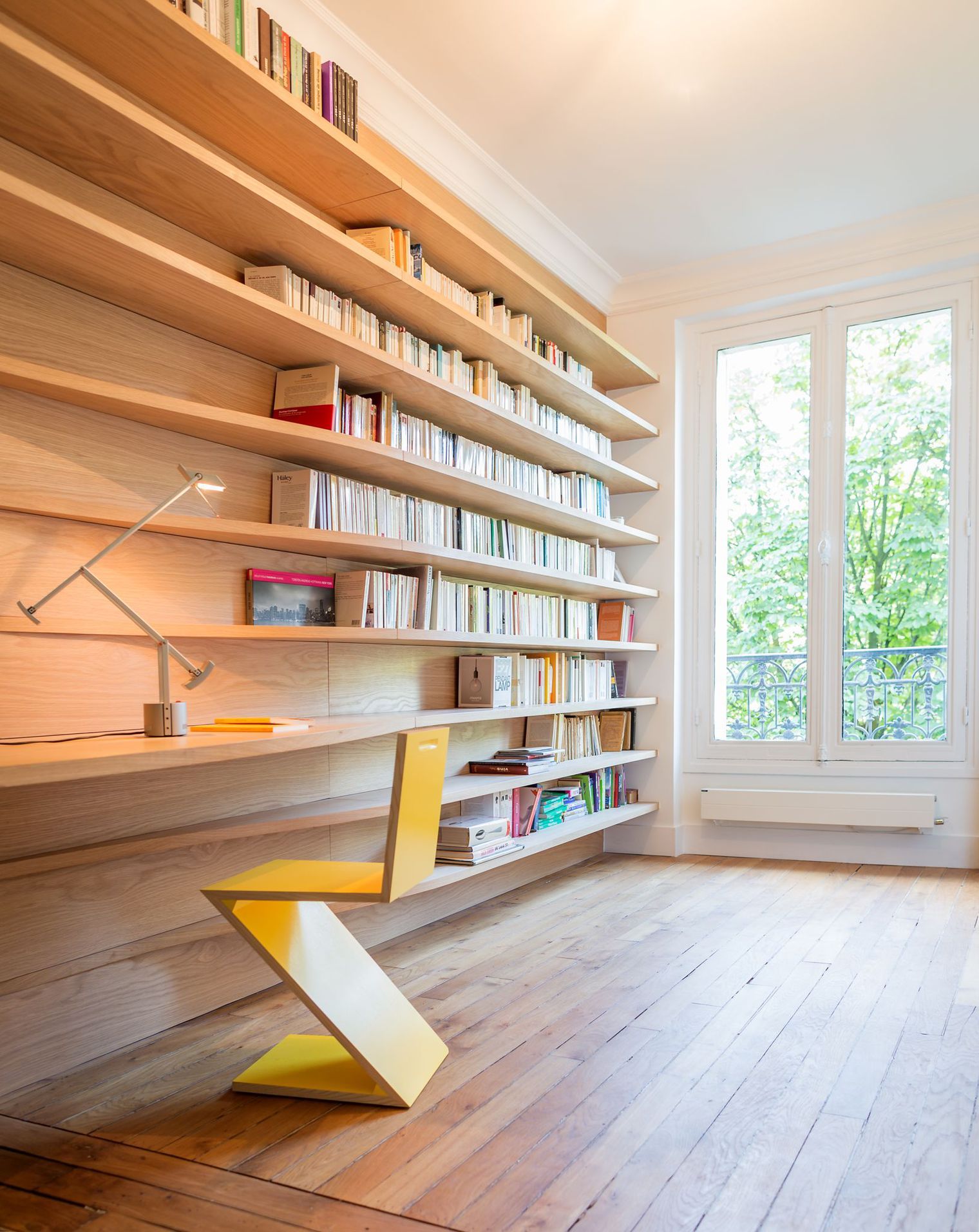 The key to creating a homey study room is how you bring nature indoors. If your study room has a wide wall, you can pick it as wall shelves and study table. Design this wall shelf horizontally will give you space to arrange the books in the corner shelves and let another side empty. The empty shelves bring a natural impression from the wooden materials. You can bring more natural touches from a glass window with white frames. Moreover, the dim light will make your study room feels homey.
Minimalist and Industrial Design
Decorating a study room is beneficial for all people in a house. This room is a versatile room that you can use as a workspace too. Thus, creating an attractive design is important to fix the boredom. Combining Minimalist and industrial design is catchy enough to generate a masculine and simple impression. Take the dark accent from Industrial design, then decorate your study room with few things to show off.
Add a Simple Modern Cabinet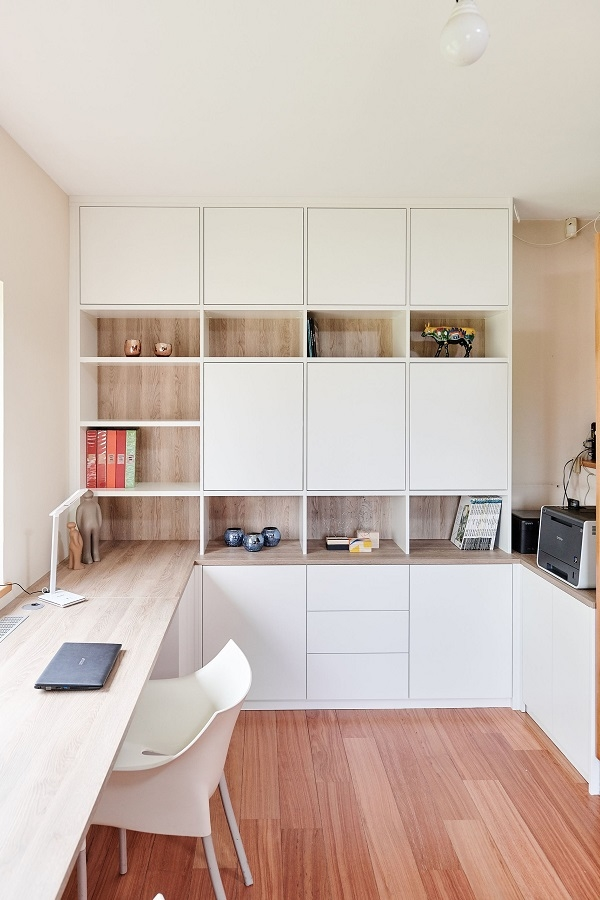 Choosing the type of cabinet to put in a study room depends on how much space that you have in that room. If you have enough space near the wall, you can install a cabinet to cover all the walls. To make your room looks larger, choose a cabinet with neutral colors. Besides, arranging many books on the doorless shelves make it looks narrower, thus put your books inside the shelves.
Thus our discussion about Aesthetic and Comfortable Study Room Ideas for Students. Sometimes, a study from home makes you feel tired and down your mood. Most students get bored when studying at home, where they do daily activities too. At this time, you need some fresh decorations for your study room. It gives you the inspiration that will cheer up your mood. Maybe, you ever see an attractive corner space as a workspace, artspace, coffee corner, and many more. We have listed ten ideas of study room designs to inspire you to create a homey design for study at home. We hope you will find the most attractive design to apply in your home. Good luck!