Druhomes.com– A tiny cabin is a small remote house with a cozy interior. Usually, people build a place to get a calm and peaceful ambiance. The location of most cabins is in a remote area like near the beach, in the wood, near the lake, on the hill, and other places that close to nature. These locations provide fresh air and have no busy sounds or such. Thus, it gives tranquility to the homeowners. If you want to see the aesthetic cabin inspirations, we have provided some ideas to design your dreamed tiny cabin. The cabin is a nice and straightforward house to go to when you feel bored and need to fresh your mind. Being in a peaceful place can boost your mood. Here, some ideas to build a tiny cabin that you can apply for your dreamed cabin. Let's discuss!
Tiny Cabin with Folded Doors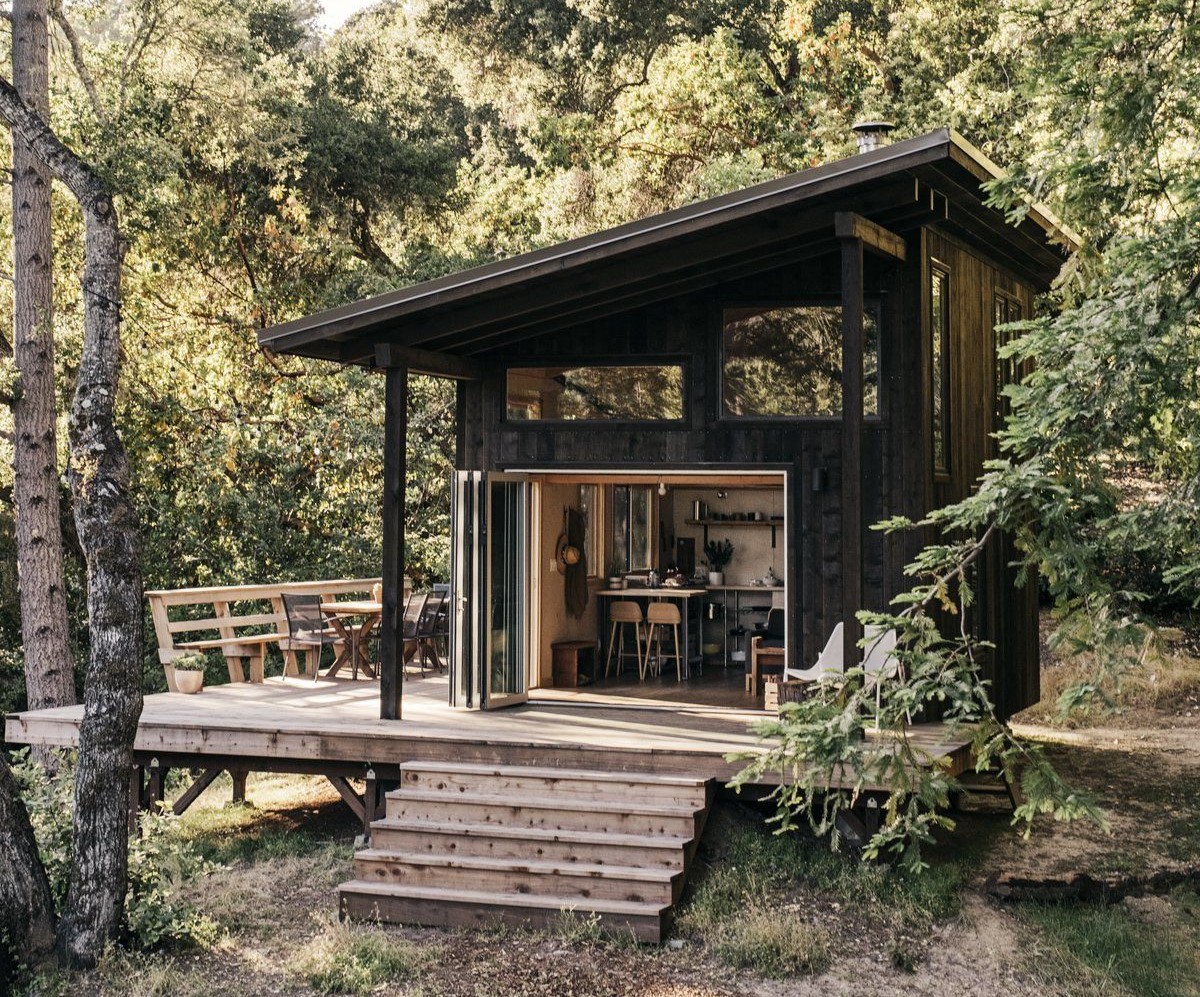 The design of the door depends on the function, impression, and budget. Even a tiny cabin can look elegant in a simple folded door design. This door uses a glass window and wooden frame. The transparent glass offers a direct view from outside when enjoying a cup of tea in your cabin. If you build a tiny cabin in the wood, you can give some glass doors and windows to provide natural sunlight and a warm temperature.
A Stunning Attic Design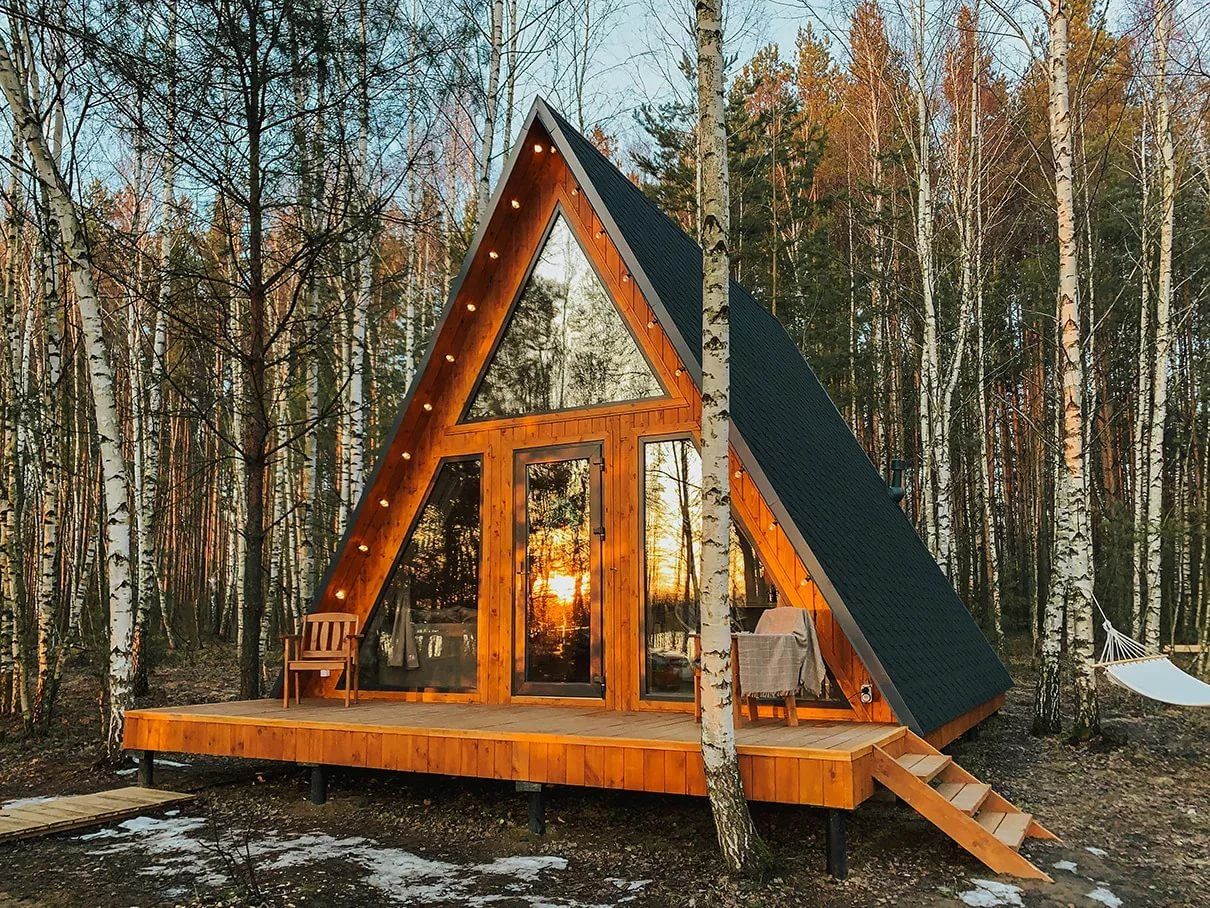 The attic is a part of the house between the ceiling and the floor. Usually, people take an attic as a warehouse, alternative bedroom, and restroom. The attic design is identical to the simplicity of a versatile space because it uses the upper part of a home. Build a tiny cabin in an attic design is simple but elegant. The window looks nice to face the east or west. Sunlight gives natural light into your cabin and warms your room on a cold morning. However, you should open the curtain to let the sunlight get inside. Don't forget to put two chairs on the porch to enjoy the scenery.
Outdoor Dining Room for Every Mealtime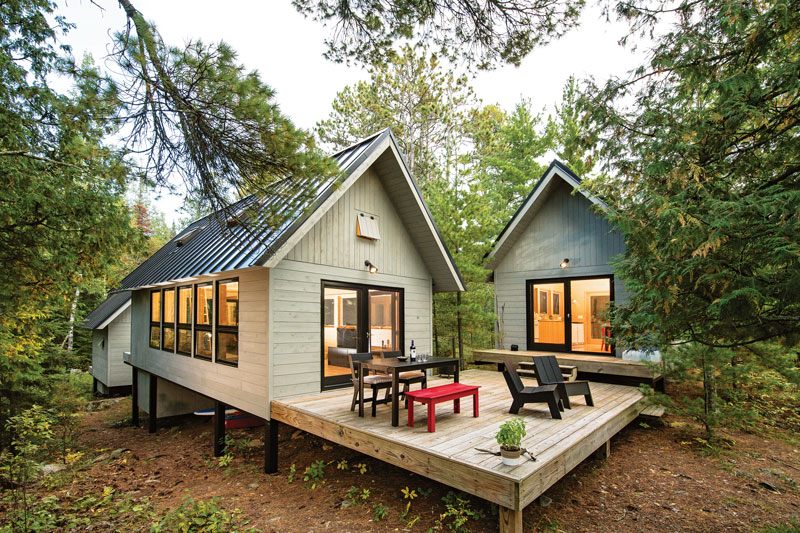 Having mealtime in a cabin is an exciting activity to feel the natural atmosphere around it. You can get fresh air and aesthetic scenery during mealtime. Designing a tiny cabin with a narrow porch is not a big problem because it is enough to use for a couple of homeowners. Maybe you ever see the design of two cabins in the same place. Some people build few cabins to live together with other families. Thus, you can have diner with people from other cabins. Doing outdoor activities in the cabin will boost your energy to get warm sunlight.
Using Neutral Colors to Get a Bright Interior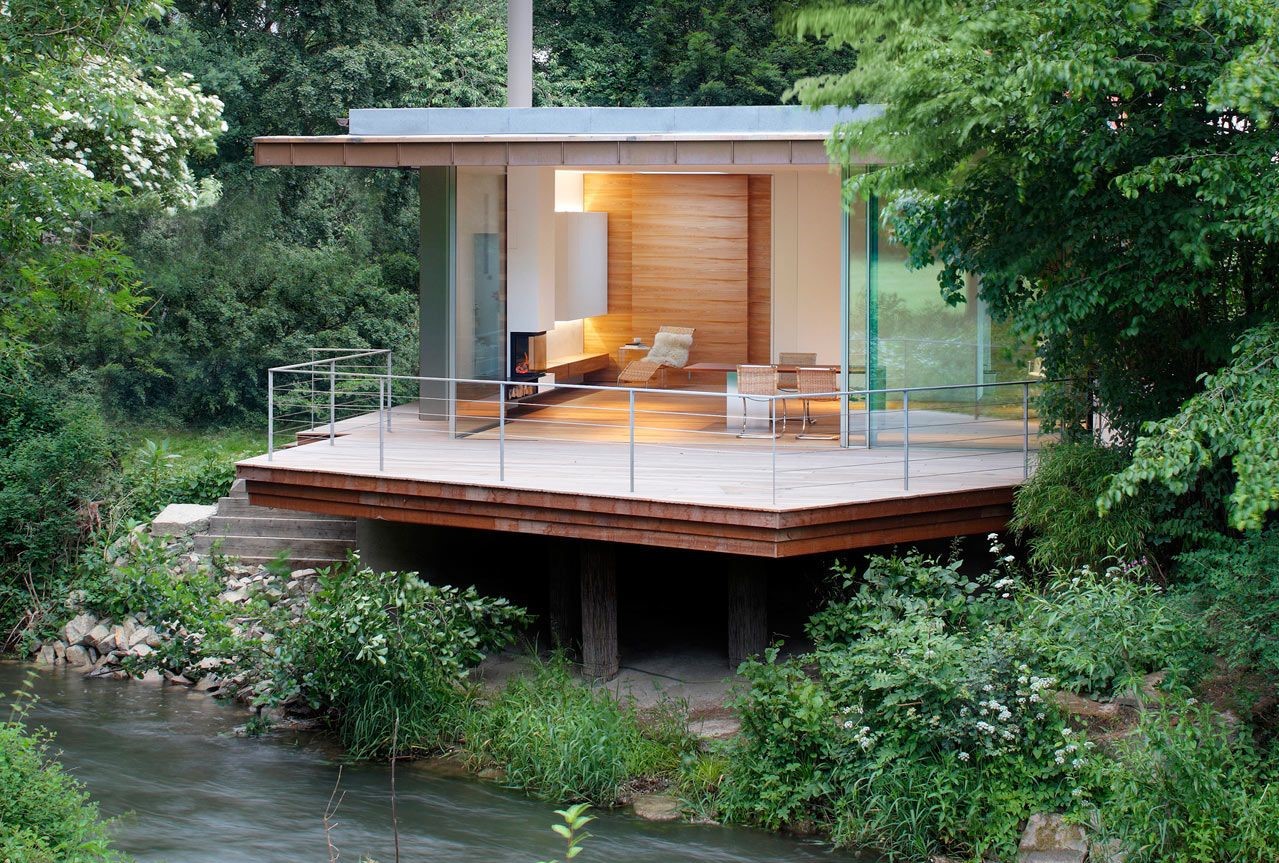 The cabin is a remote house in nature. Some people build their cabin in the wood because it provides natural voices of bird songs, river flows, and even the rain. The more trees around your cabin in the wood, your cabin will feel darker. To deal with this problem, applying neutral colors to your interior is beneficial to brighten the cabin. Besides, the glass wall and doors will complete the decoration.
Modern Industrial Cabin for An Elegant House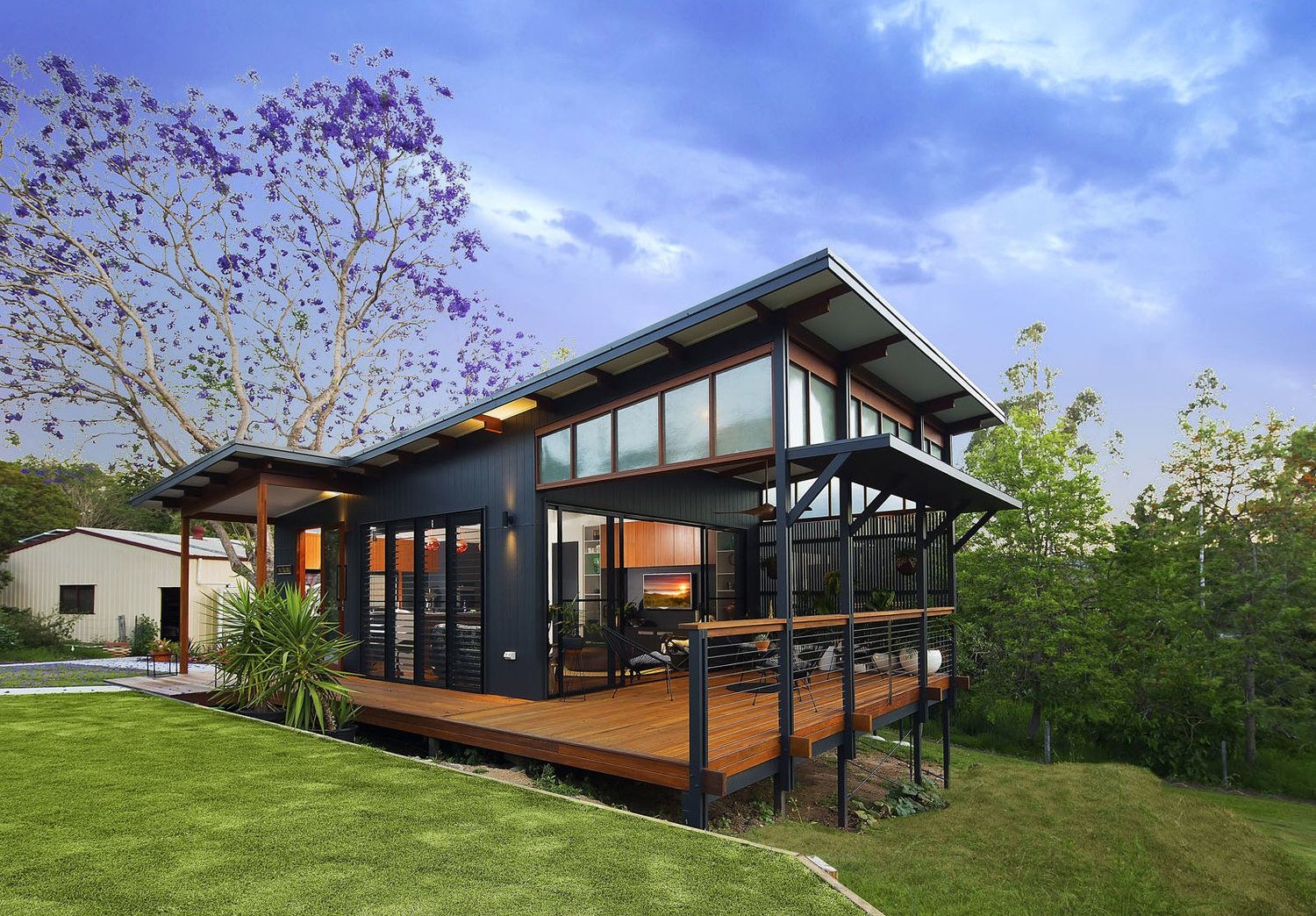 Build a cabin on the hill gives a beautiful landscape for you. Modern Industrial cabin looks elegant to build on the hill. It uses more glass doors and windows to show modernity. The modern seats nowadays look interesting to draw attention in Modern Industrial cabins. This cabin uses black metal and strong wooden materials to strengthen the foundation. It looks more elegant by attaching wooden accents in a dark interior. The wooden accents create a strange look in the Modern Industrial cabin.
The Grey Design of An Attic Cabin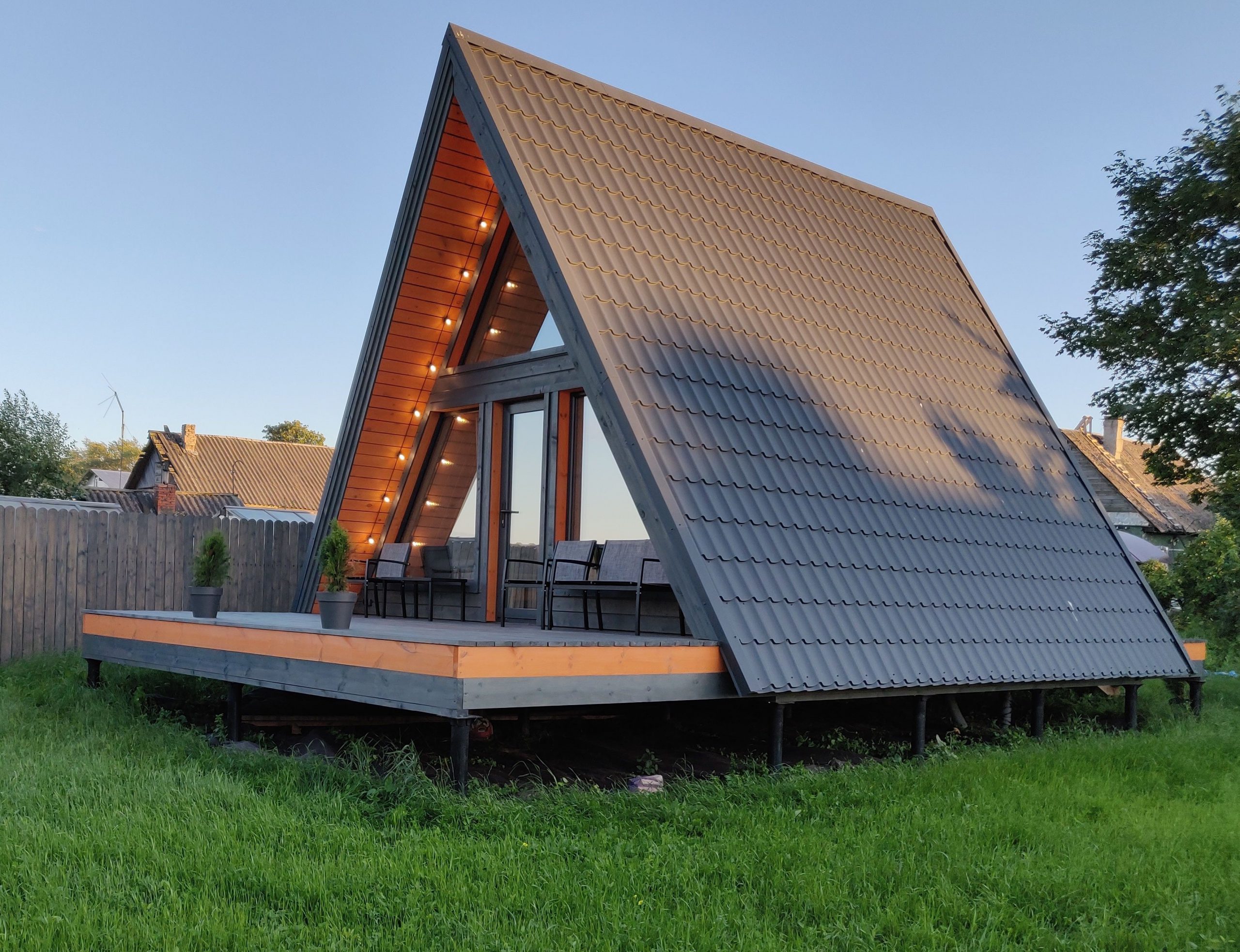 The attic cabin is simple and attractive enough to build in a remote area. This cabin is also interesting to build in an urban area. The unique design of this cabin will attract attention. Moreover, you can apply a certain theme to your attic cabin, such as coloring it with aesthetic color. The neutral color makes it look simple and natural. You can decorate it with some ornamental plants and chairs on the porch.
Simple Cubical Cabin
The geometric shape looks efficient in decorating a home. Even the geometric shape brings cleanliness to the interior. If you want to get a simple tiny cabin, you can adopt a cubical shape. This shape gives an attractive design to simplify the layout of your cabin. Draw the layout for each room with a geometric line. The sliding door is the best choice for this tiny cabin because it saves space when you use the door.
Luxurious Cabin with a Cozy Outdoor Space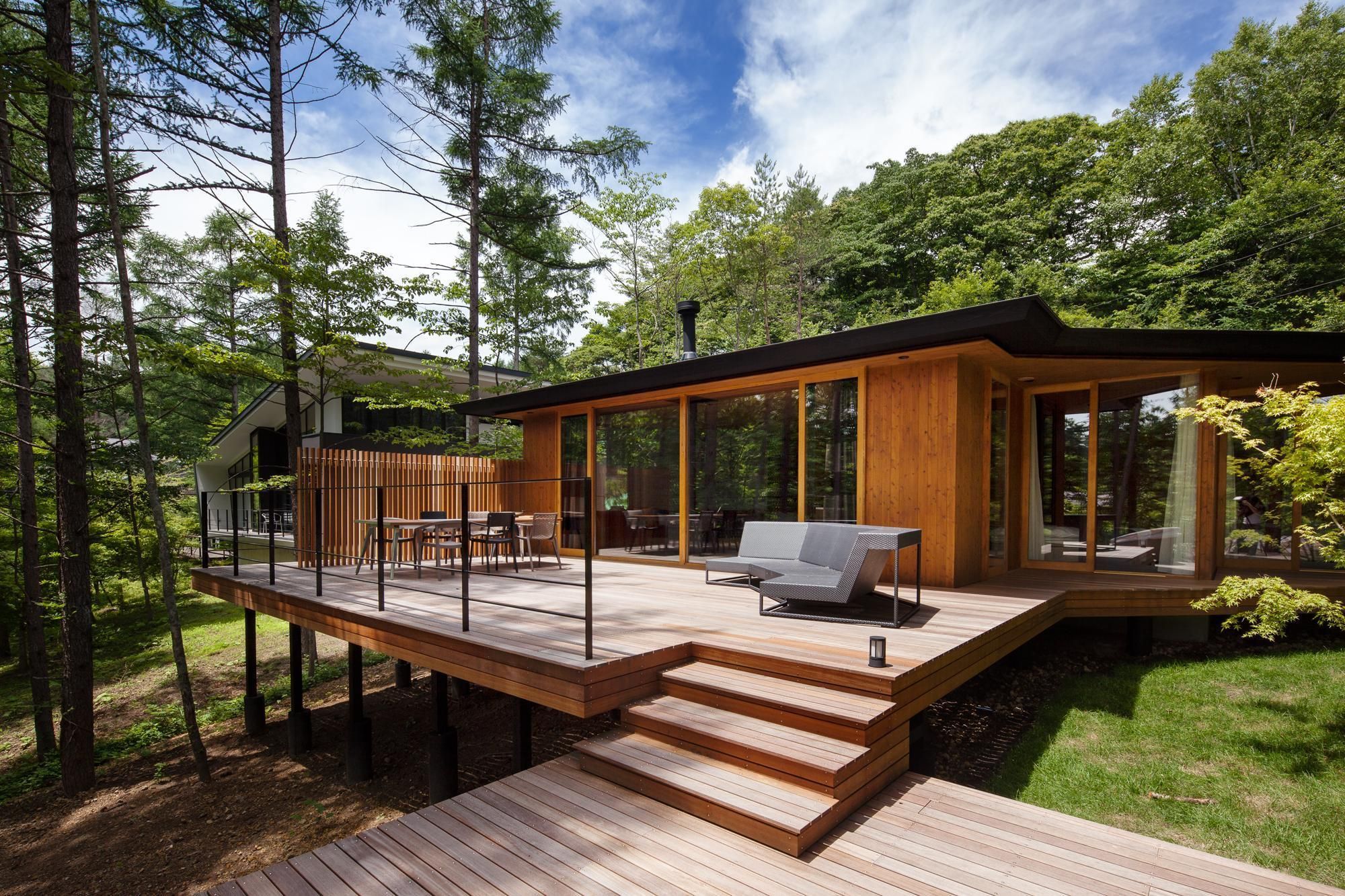 Do you try to get a luxurious impression in a small cabin? You canstart by designing an outdoor space near your cabin. An interesting landscape to spend time outdoors is attractive to show off the different sides of your small cabin. Designing an outdoor area is comfortable to enjoy the stars at night or waiting for sunrise in the morning. The wooden floors are the luxurious element to get a consistent theme with your wooden cabin. Arrange some chairs on the floor and a coffee table to make the decorations more perfect.
Farmhouse Design for a Tiny Natural Cabin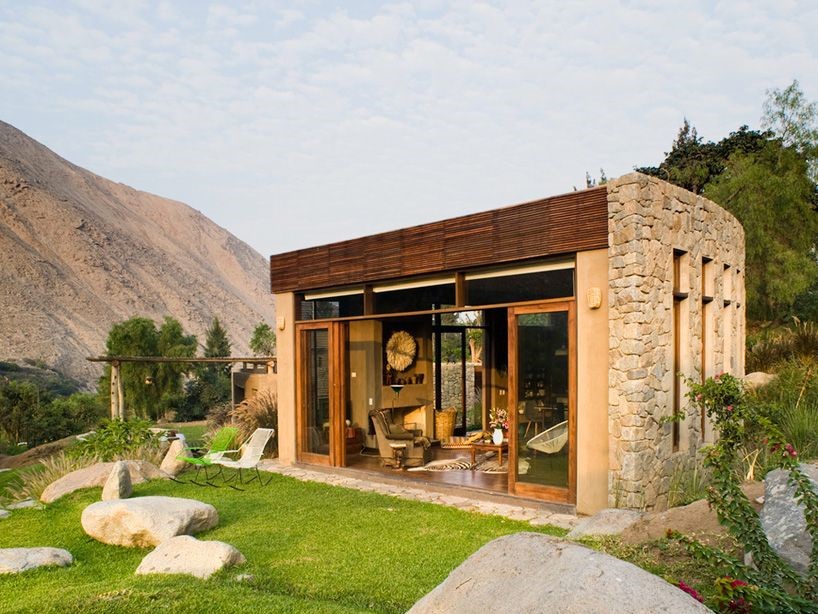 Farmhouse design is an interesting design with a natural atmosphere. It has a farmhouse ambiance to take your mind in a fresh and natural decor. It uses natural elements like stone, wooden materials, rocks and has large windows. Build a farmhouse cabin will invigorate the interior and create a rural impression from the 18th Century. This cabin looks nice to build on the hill with the direct landscape to see another hill.
Modern Architecture for A Tiny Cabin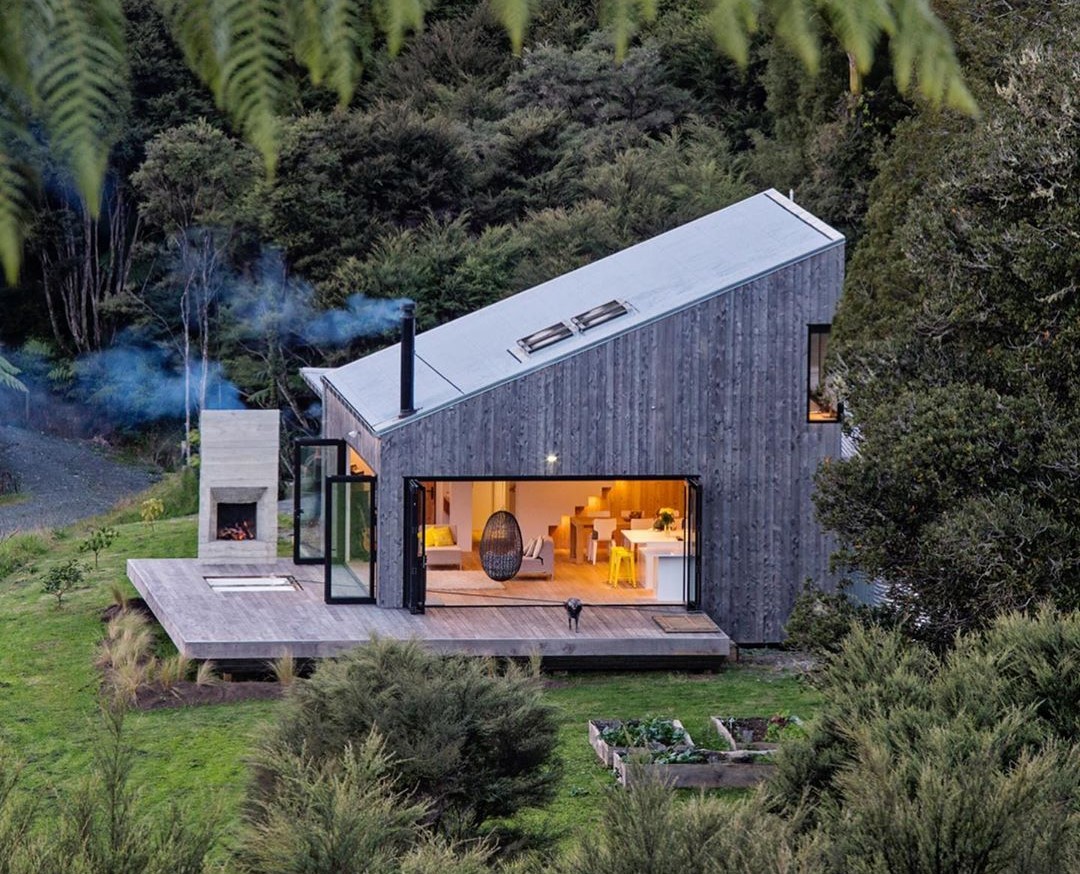 The development of home design reaches many creative exterior and interior. Even the geometrical building looks attractive and elegant. Many home designers use a minimalist accent to create a simple and elegant design. You will find many geometrical cabins that look elegant to give a comfortable residence. Even most people like to live in these cabins as a single owner or with their little family. The folded door and sliding door is the common choice to get a simple decoration.
Thus our discussion of Aesthetic Ideas to Build a Tiny Cabin in A Natural Remote Place. Designing a cabin is not easy. Maybe you will need some help from experts to determine the right design for your cabin. To build this remote house depends on the location and how it will draw an interesting design. If you have a scenic landscape around the cabin, design a transparent glass door or window to get a beautiful view. Many interesting designs for your cabin that you can explore to get a comfortable residence. We hope you get inspiration from this article. May you get a comfortable cabin and a happy life. Happy decorating!