Druhomes.com – The entryway is the first part of stepping into your home. It brings the first impression for your guest when visiting your home. Most people pay attention to their entryway. They do some decorations to provide some items that they need when going outside or prepare the things for them when coming home. Do you have an image in your mind of decorating your entryway? We have the answers to your question. Considering the decoration of your entryway will help you to enjoy a stunning design in your residence. Thus, we will help you with a short guide to update your entryways.
The entryways space determines how many items you can put in your entryways. If you have a narrow entryway, then the design should be simple and minimalist.
Budget is the important thing to see how many items that you need to buy or remake.
Draw a certain impression by your entryway is interesting. Pick up one interesting thing to build in your entryway, such as a Japanese house that has a shoe rack in every entryway.
Draw the layout to help you determine the net design to choose.
We know that the guest will not stay in an entryway. They will pass this place for a second, but build a good impression of your home is important. Here, some things that you can install in your entryway to update the decorations.
Wall Color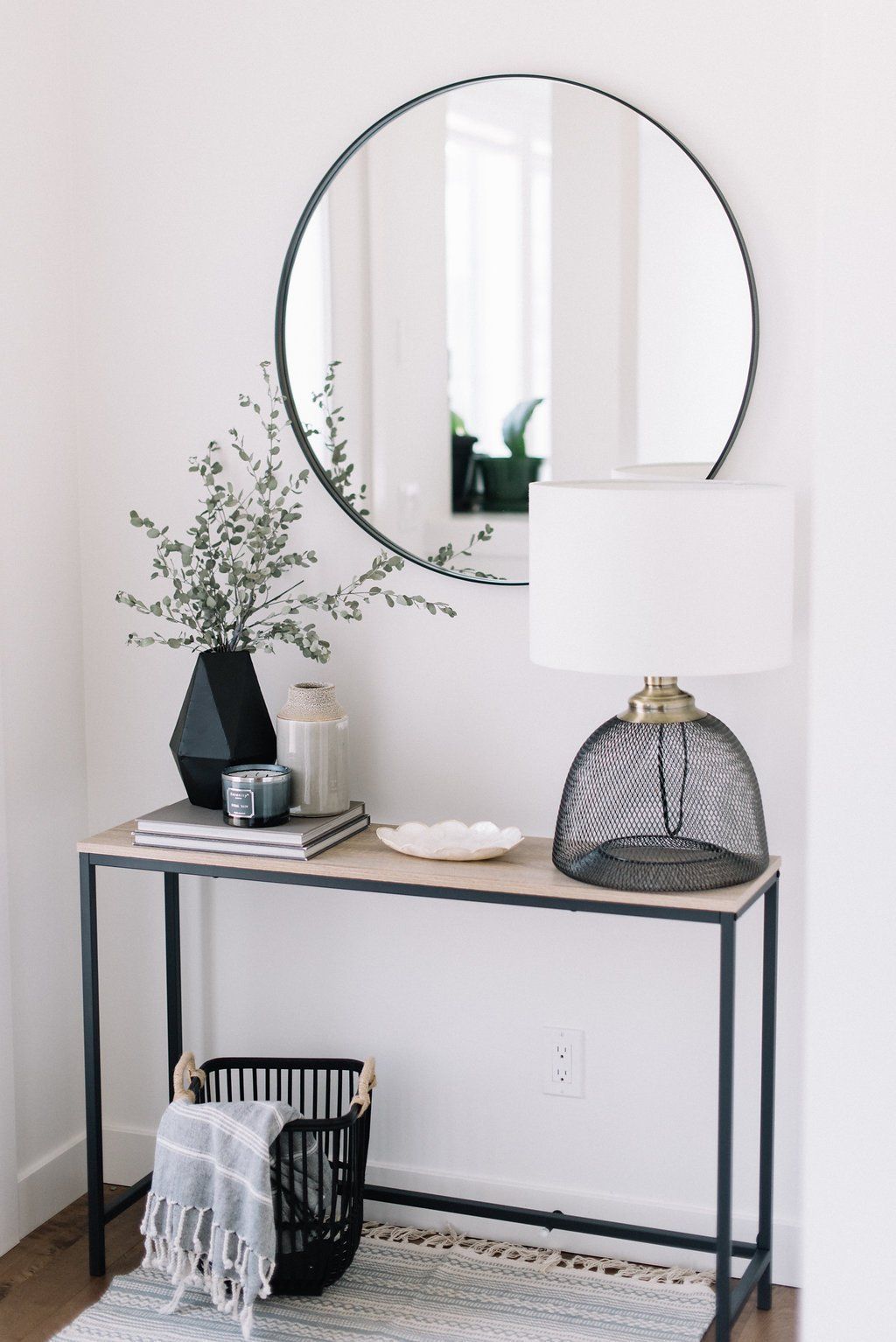 Usually, the wall color in the entryway has the same color as the entire room. You don't need to change your wall color in the entryway if it has a direct connection to the other rooms. You can only give a different wall color for your entryways if it has one line or molding that separates your entryway and the next room. It offers a bare wall to paint in your creative way. However, you need to attach the same hue to your entryway to avoid a striking and weird impression.
Install a Rug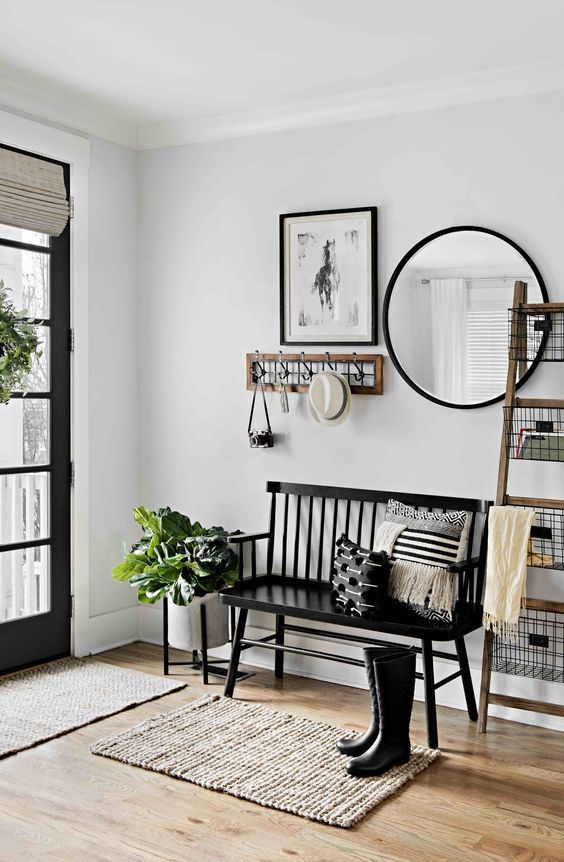 The entryway is the first place that will get some dirty steps in your home. Maybe, some people who enter your home have dirty shoes, or as such, then you need to install a rug. We know the function of a rug is to clean all dirt beneath the shoes and slippers, but it can be an attractive point on the floor. You can pick a stunning rug such as cotton and polyester rug. Moreover, considering the materials of your rug determines the cleanliness and how long it stays good.
Put a Chair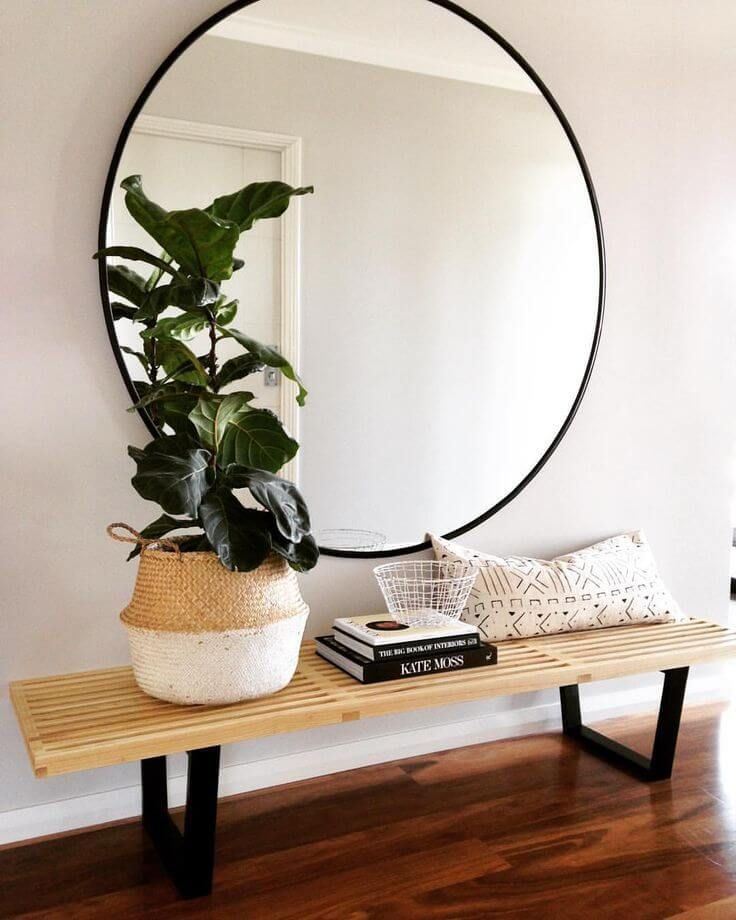 Put a chair in an entryway is optional because this furniture sometimes will block the way. Some designs of an entryway it has a minimalist chair for guests to sit when waiting for the homeowner. A single minimalist chair may consume some space, but a long wooden bench is efficient to put in the entryway. This bench is useful to be a long table in your entryway. Thus you don't need to put it on any chair or table.
Wall Clock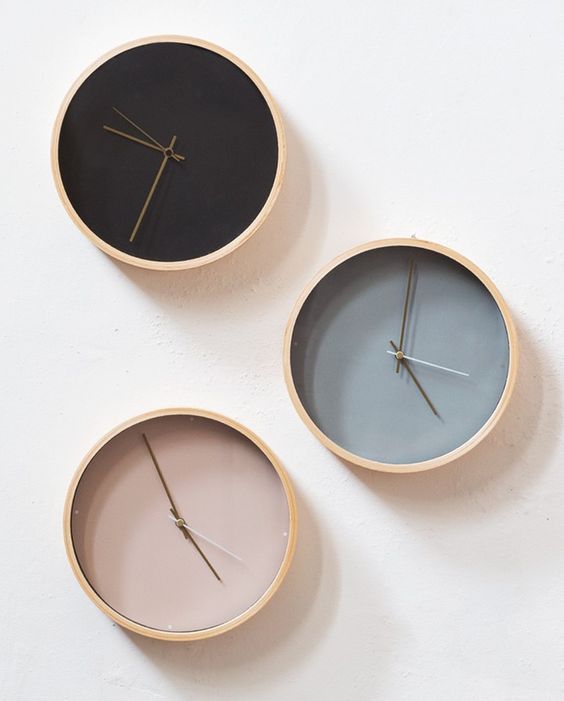 Not all people like to wear a watch in their hands. Then you can help them see the time in your entryway when entering your home. A wall clock is important to put in some spots in your home interior. It has various designs of a clock to choose from and show off your taste in decor. The round wall clock with a neutral color looks stunning to decorate your entryway. It is a functional item to update your entryway decor.
Mirror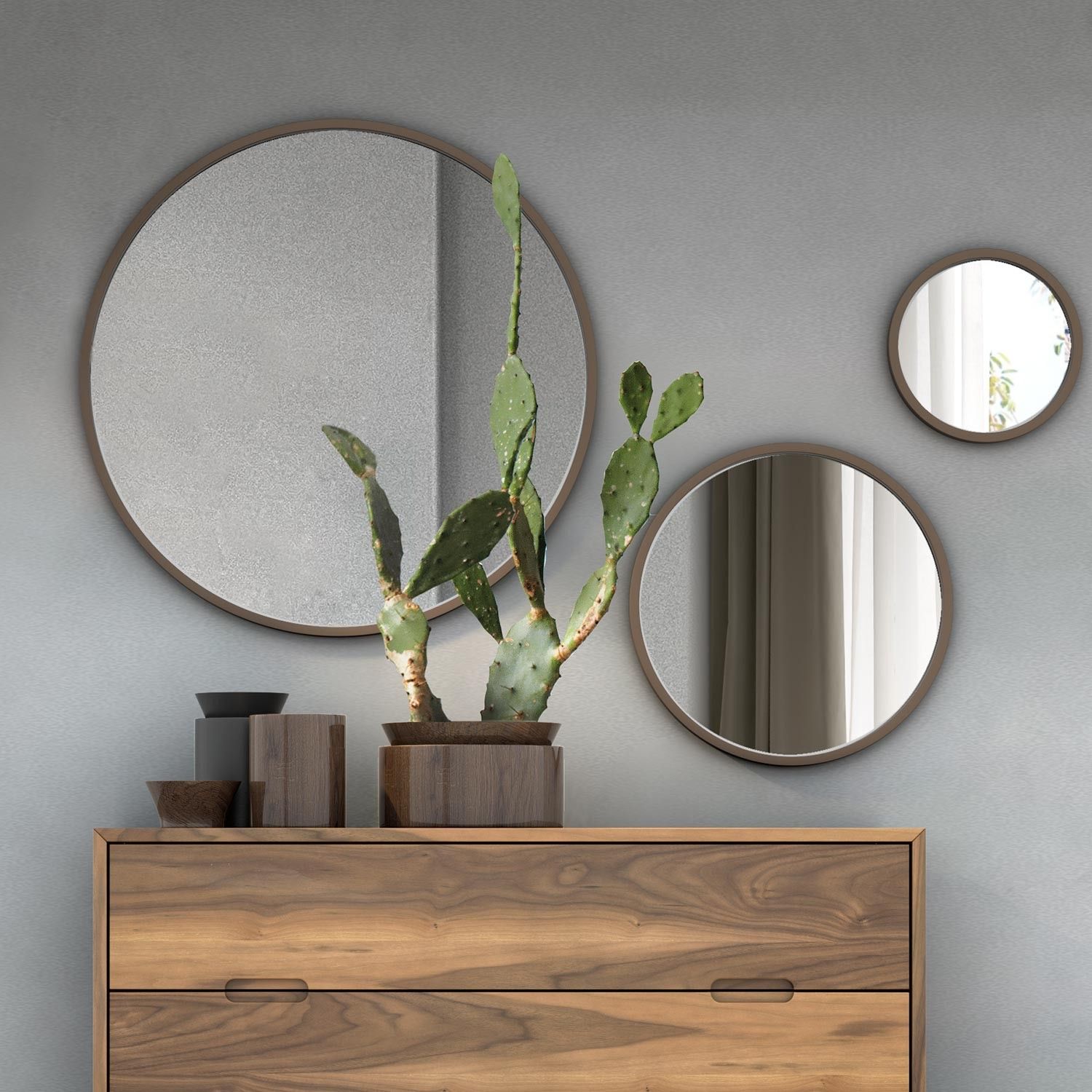 A mirror can help you to create a spacious impression by the reflection of bright accents. This furniture is also useful to see your appearance before going outside. Install a wall mirror in your entryway. Your guest will like to see their self when visiting your home. Choose a geometric mirror design to bring a minimalist accent to the wall. Hexagonal mirrors, rectangular vertical mirrors, and round mirrors are attractive enough to hang on your wall.
Simple Hooks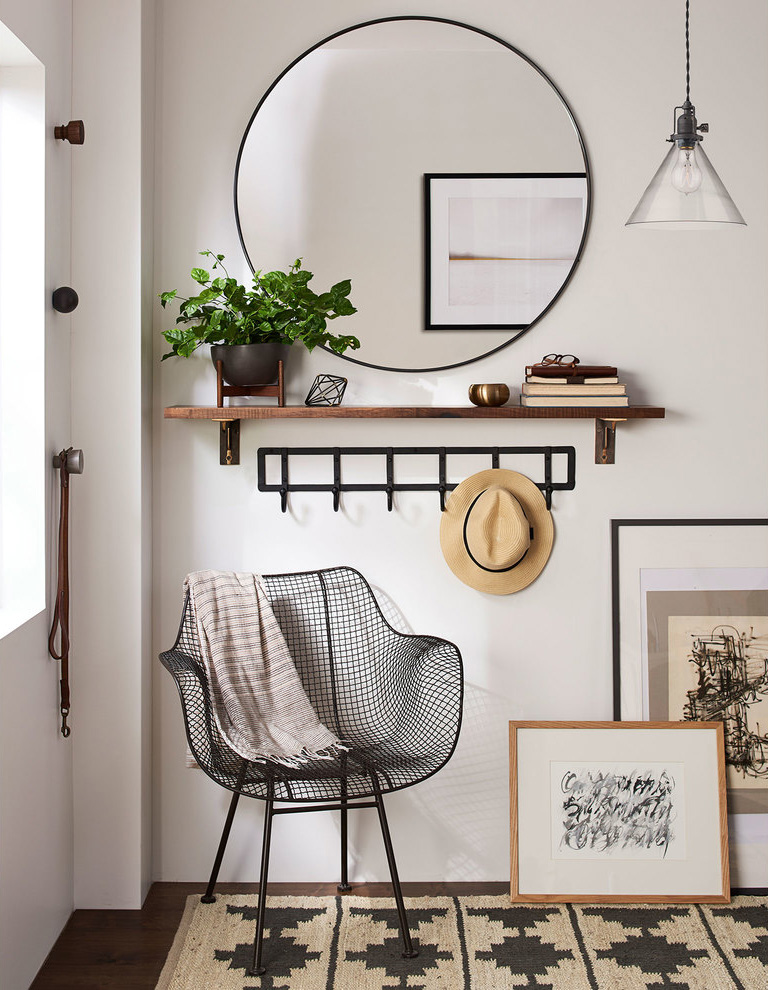 The entryway should provide some hooks to hang your wet cloth after raining or walking on a snowy day. Wearing a thick jacket or snow coat in the winter season can warm your body when going outside. You need to take it off when entering your home because the snowy atmosphere will make your jacket wet. Take off your jacket or coat in your entryway, hang them on the hook. Install a simple hook to make your entryway looks perfect and functional. Besides, you can hang other wet items like a hat and bag.
Plant Corner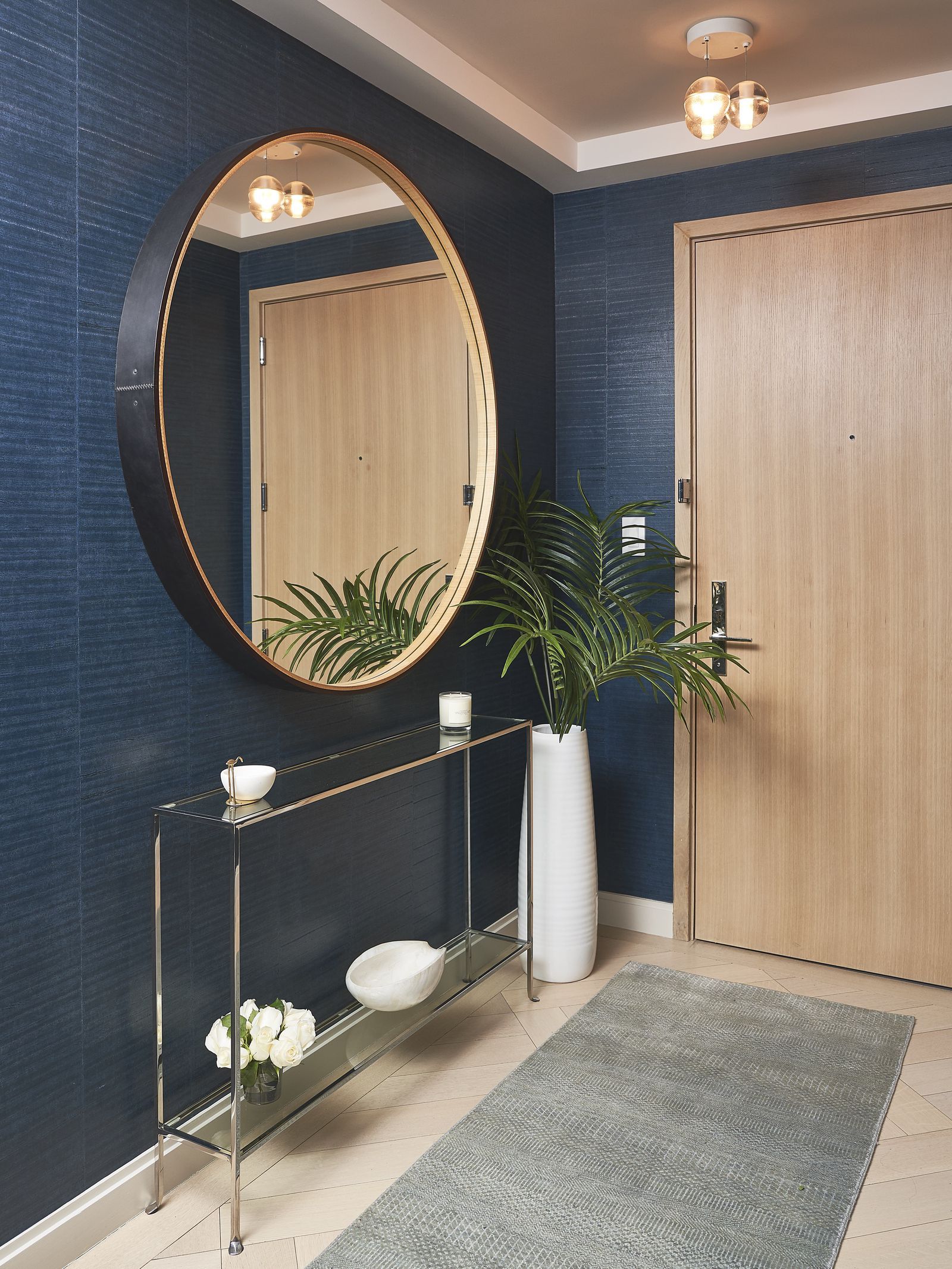 Decorating your entryway is more alive by thriving an ornamental plant in the corner. It is a greenery accent in your entryway. Thus it brings a natural ambiance to your home. If you don't like to display a living plant, then the faux plant is also nice. The green plant brings a positive vibe and sometimes creates a shady impression.
Small Basket as Mini Storage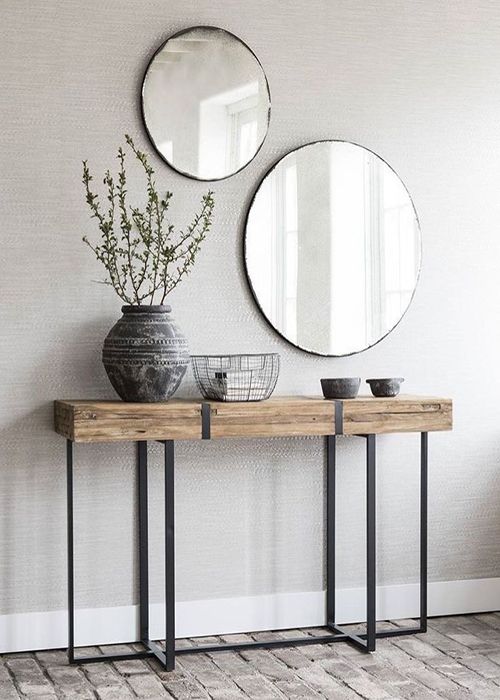 Do you have clutter decor to put your key car or motorcycle key at home? You can compile them in one place. Put mini storage in your entryway to help you find them easily in a rush when going outside. This mini storage has a decorative value and functional to keep your items uncluttered in one spot. Moreover, your entryway looks neat and stunning.
Umbrella Stand
Going outside on a rainy and snowy day makes you getting wet. You need to wear an umbrella. This umbrella will get wet when you are entering the home, thus put them in an umbrella stand in your entryway. This umbrella stand keeps your floor still dry and clean. It also decorates your entryway to get an eccentric accent in the corner.
A Shoe Rack or a Cabinet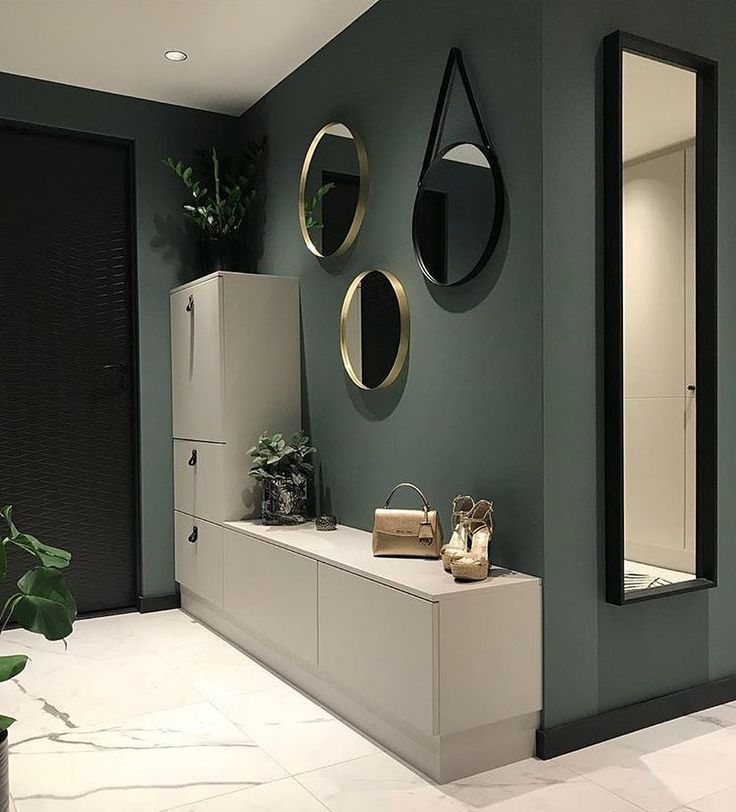 You will find a shoe rack in most Japanese houses. This furniture has a function to keep your shoes neat, clean and hide them from a cluttered look on the floor. Moreover, the shoe rack in the entryway protects your shoes from dust, any dirt, and even your pets. You can put a small cabinet to keep the shoes inside it. Thus, your entryway looks clean and neat.
Thus our discussion of Easy Ways to Update Your Entryways with Multifunctional Things. The entryway becomes an attractive spot to draw the first impression in your home. This place should get an interesting and functional design. To make it looks stunning, you need to update the decoration in this place. Thus, you can create attractive entryways for the appearance of your home every day. We hope the ideas above can help you with this problem. Happy decorating!