Druhomes.com – Artwork for home decor has a function to draw attention in a certain room. Using artwork as an ornament brings a strange look to your room. It makes your room has an eccentric impression. There are artworks such as pottery, handwoven art, knotting art, and many more. Some pure artworks have a decorative function, while functional art has a multifunctional value. Artwork plays with your creativity even though you use the recycled materials. In the field of art, it is a representation of mind and feeling from the artist. Thus, the artwork includes spiritual results. We know that myriad artworks in this world decorate a home interior. For that, in this article, we will discuss the Low Budget Decoration of Recycled Materials for Your Home. Let's discuss!
Tassel Wall Hanging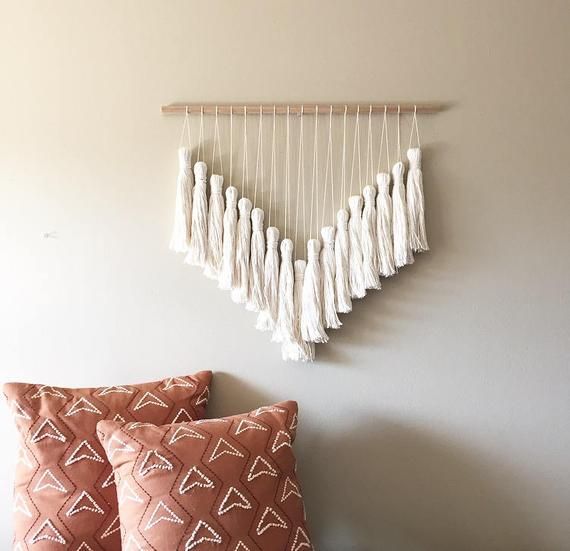 Tassel is a finishing of a long fabric that looks aesthetic. You may often see tassel accents in a curtain, tapestry, and even macrame cloth. Hang some tassels on a natural branch to get an attractive artwork. Use the white strings with different levels to bring out your creativity in this DIY ornament.
Black Dream Catcher for a Witchy Accent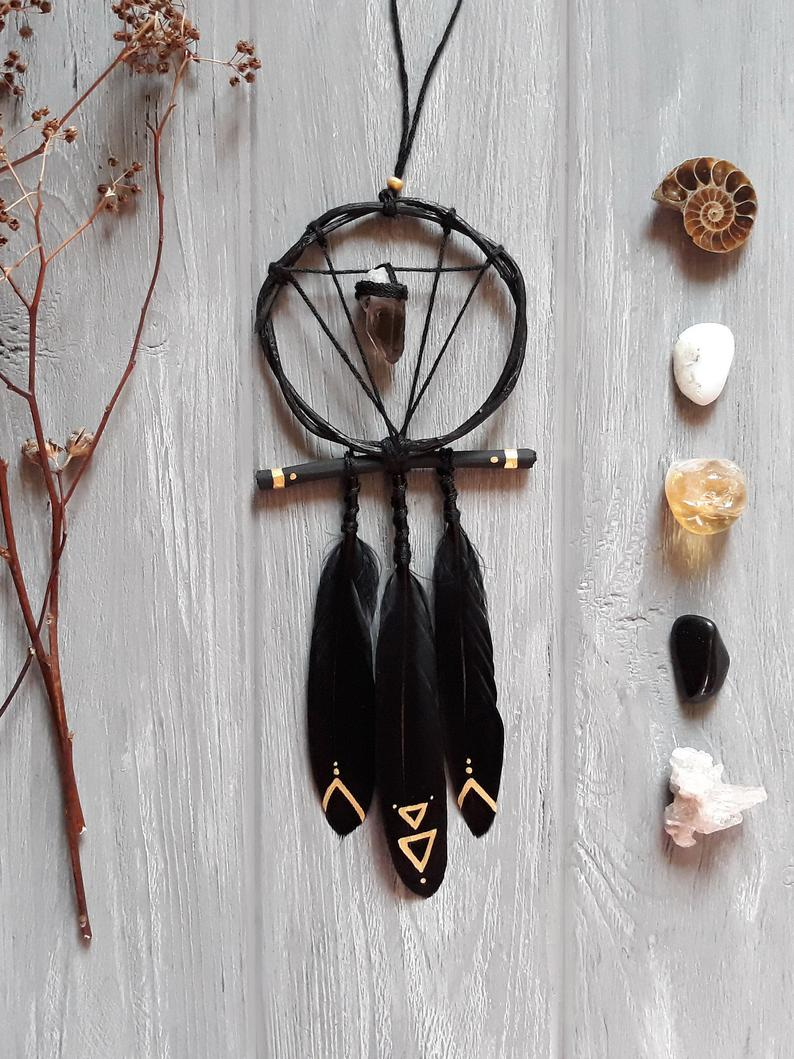 If you like to watch Disney movies, you may know the character of Maleficent. She is a beautiful witch who wears a long black dress. To bring a nuance of a witchy accent, you can display a stunning dream catcher in black color. Since black color is identical to the night sky when you have a night dream, then it makes your bedroom more dramatic. To make it looks gothic, use three black feathers to strengthen the atmosphere.
A Simple Standing Planter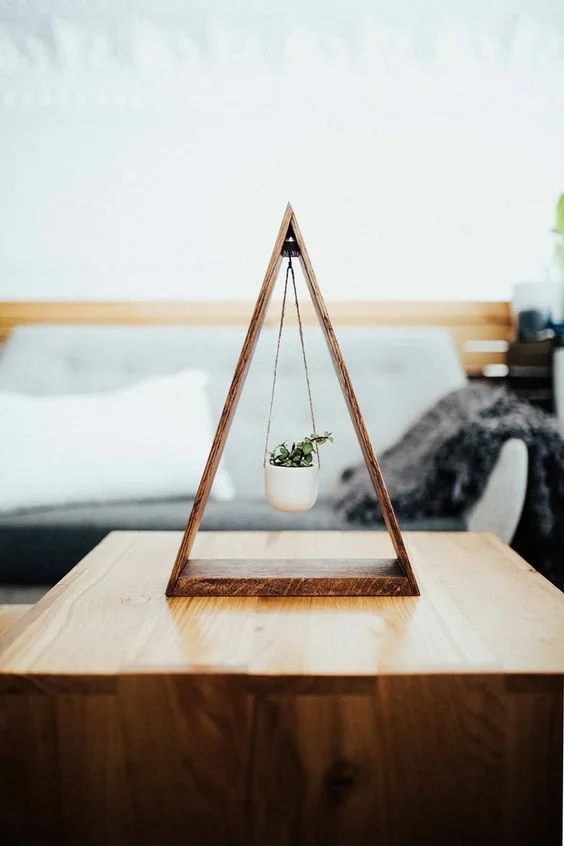 Thrive an ornamental plant indoors is a beneficial idea. Your room will be fresher, it gives a greenery accent, and decorate your interior naturally. Put your ornamental plant on a standing planter to stick out the point. Tying the look of your plant by creating a simple standing planter from three pods of wooden planks.
Bottle as a Nice Lantern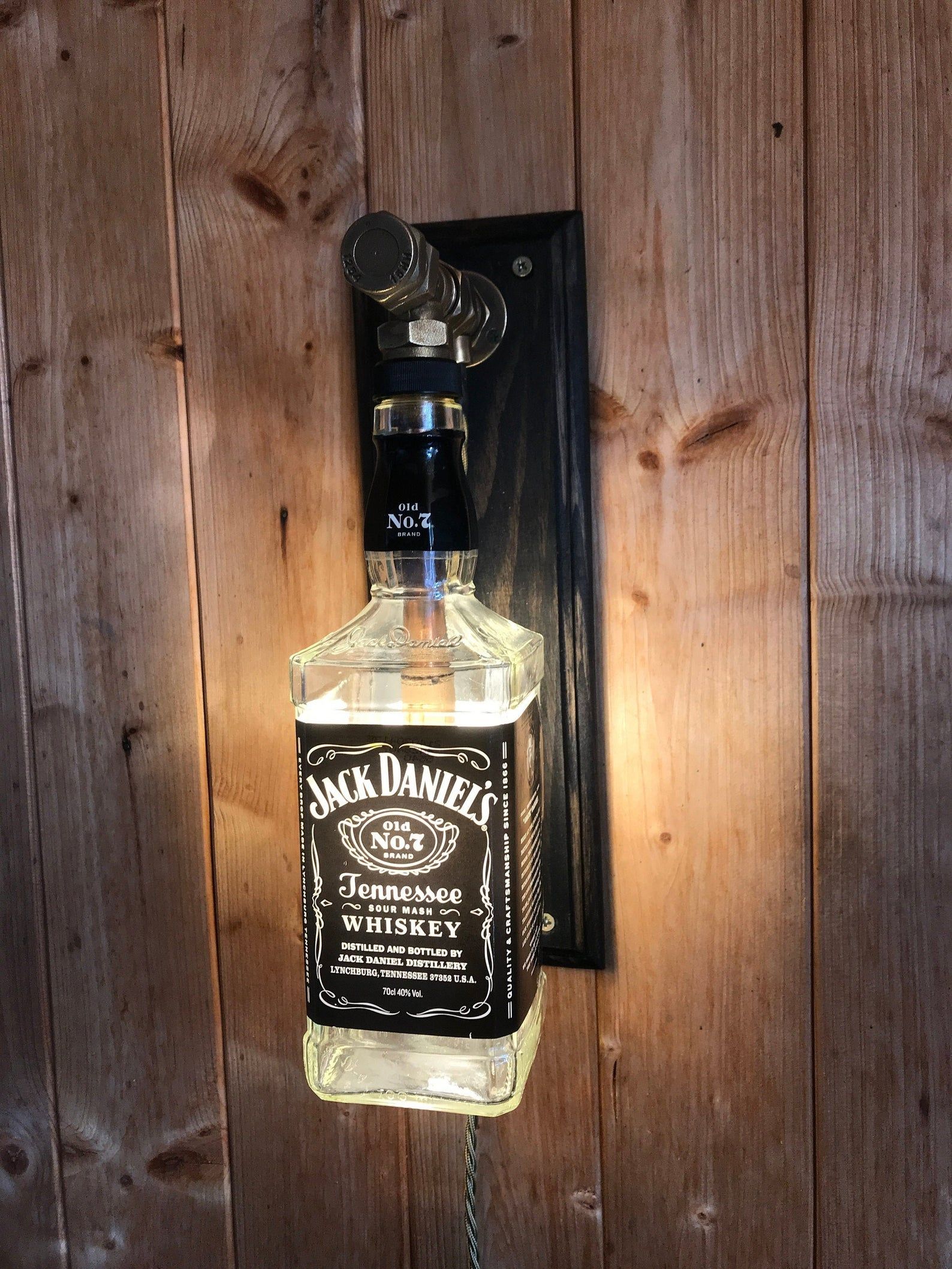 Collecting many wine bottles give you a creative idea to take advantage of these bottles. Take your collection of a wine bottle, then design it to be an attractive light. This bottle has a strong glass vessel to hold the lighting. Moreover, every bottle has a stunning shape to make your low budget decoration more catchy.
Create a Grater for the Utensil Holder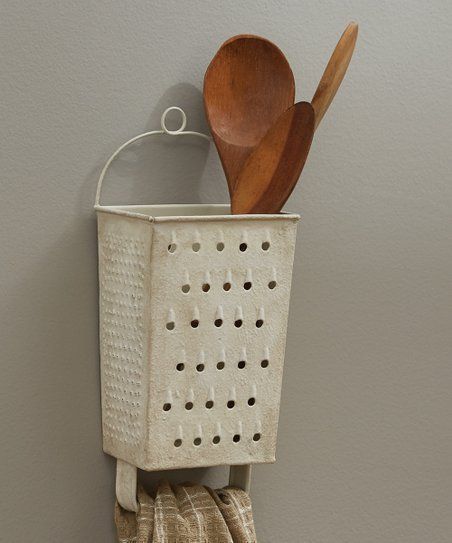 This idea is a DIY artwork. You can make use of a recycled utensil that you may find in the kitchen. An old grater gives you a functional design as a utensil holder. You can give an attractive look by attaching a certain color. Hang this artwork on a pin near the kitchen and let the steel hang a clean towel.
Whisk Pendant Light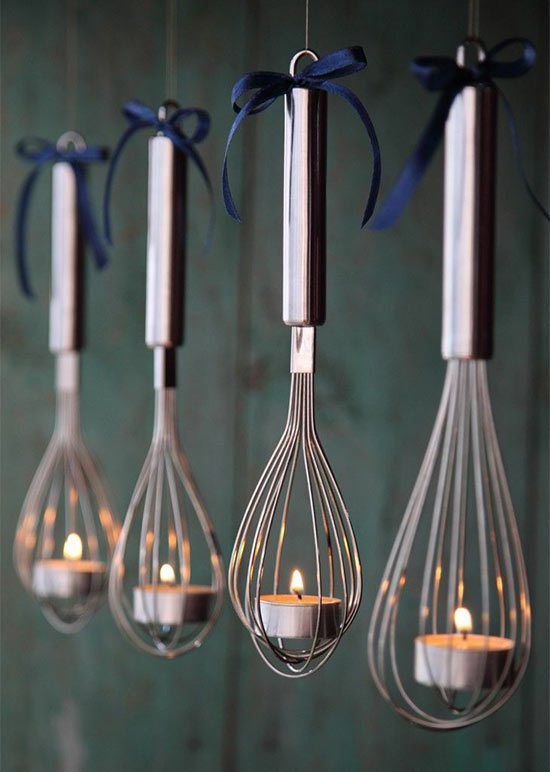 Make use of the recycled materials around us is challenging. Even you can transform a whisk into a functional pendant light. Hang a whisk with its small electric candle to create an interesting pendant light. Create some whisk pendant lights to make a charming low budget decoration. This light is compatible with a dining room and kitchen decor.
Scrap Fabrics Decor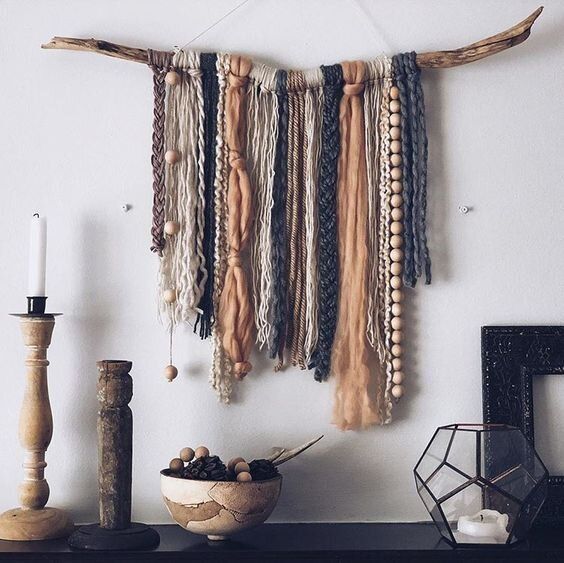 Scrap fabrics give many benefits to us. This material challenges your creativity to make a functional thing. Sewing some scrap fabrics to make a wide cloth. By using this cloth, you can make myriad artwork such as bedcover, blanket, table runner, rug, storage, and many more. The colorful scraps invigorate the room interior. This artwork is an alluring piece of clothes.
Wheels Car Display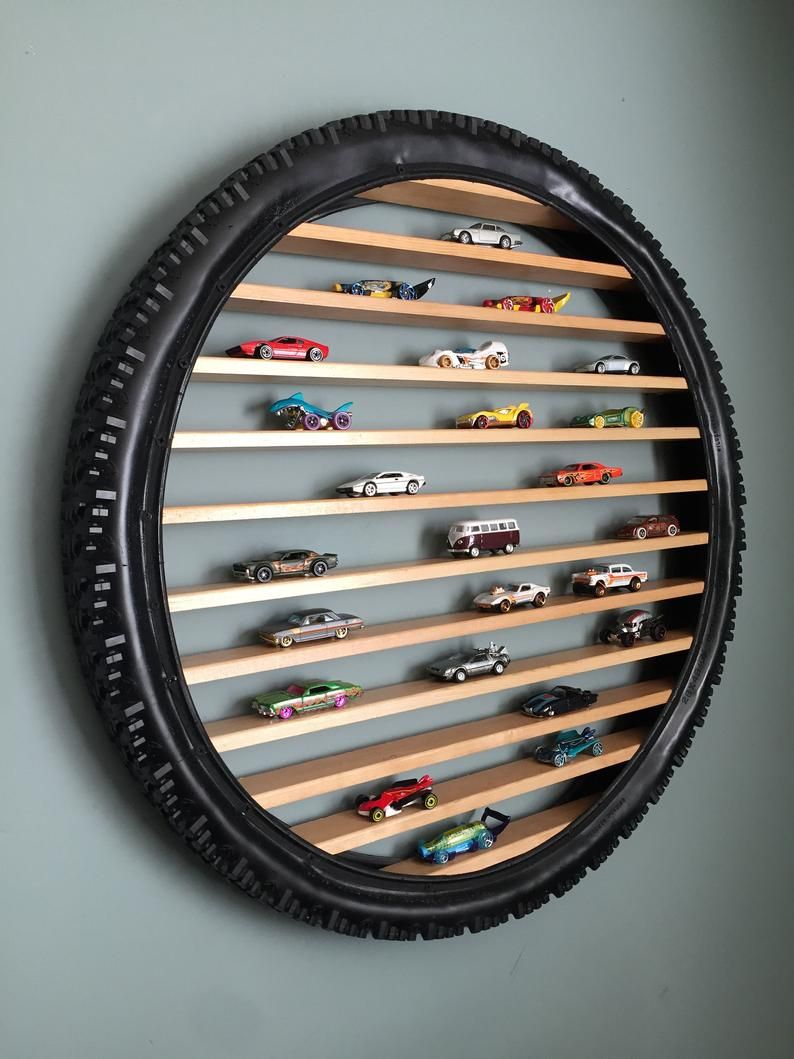 Do you have an unused tire? If you have one tire, you can transform it into a display shelf for your collection. It depends on your collection, the centerpiece of this tire is useful to hold your collections. Install some wooden planks to put your tiny car collections. Make it as other things such as a seat, trash bin, basket, etc are also good. Thus, this artwork is beautiful and functional.
Photos Latched Rope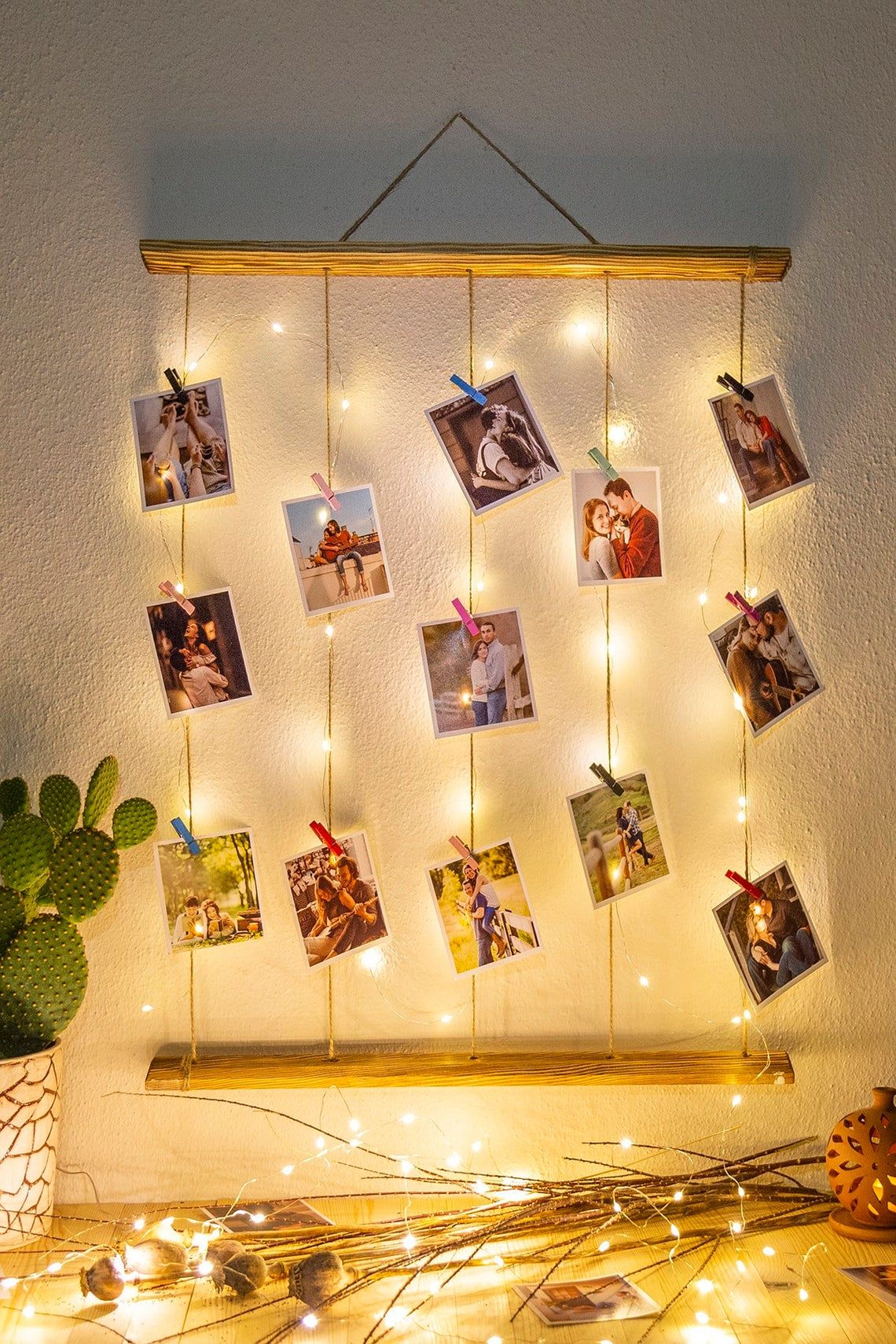 A rope is beneficial to use as an ornament. This material usually covers a plain bucket to create an artistic bucket. It is also useful to hang some ornamental plants. You will get a natural impression by using this material. Even if you want to hang your photos, the rope offers a nice string. Tie the rope on two wooden sticks, then latch the photos on each rope. The arrangement of these photos determines a stunning impression, thus, add a string lamp to brighten the surrounding of your photos.
Summer Pom Pom Display
In the summer season, the low budget decoration of the interior may adjust the vibe that it brings inside your house. A cheerful accent is an identical vibe in the summertime. The use of colorful decorations draws attention to the interior design. Pom-pom is a cute furry thing to decorate a certain object. You may see it on a pair of slippers, then it looks attractive to beautify your home too. Put your pom-pom on each branch stick and compile your artworks in a glass vessel.
3D Branches Display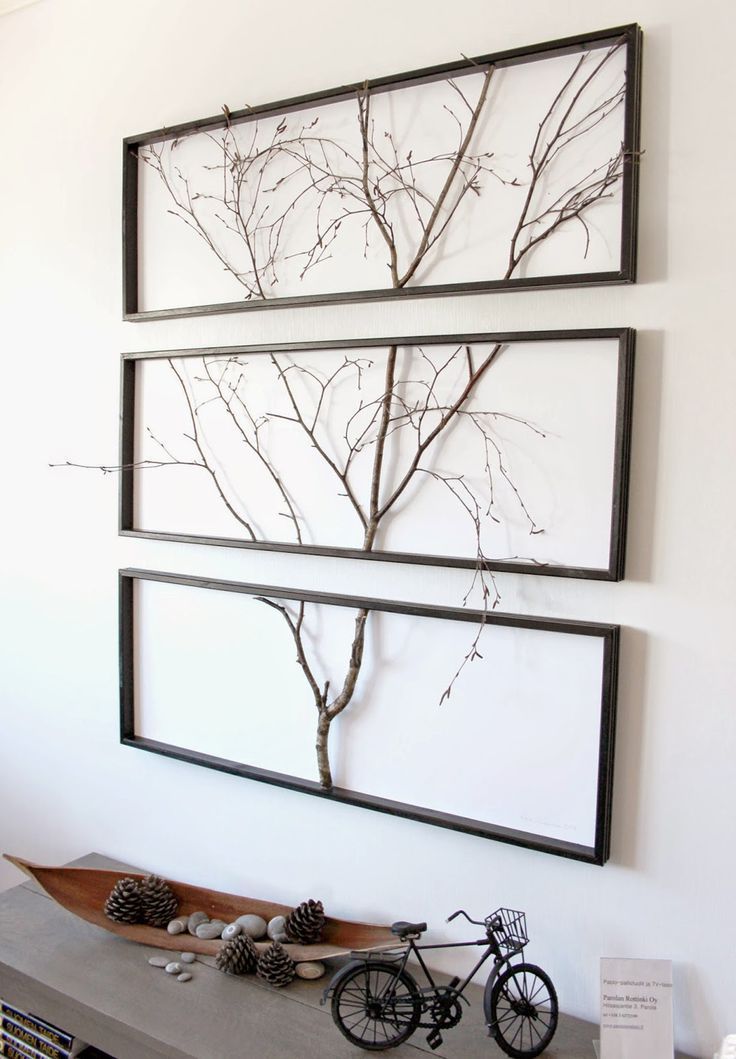 The raw material from nature brings a strange look. Using a dry branch as a display is interesting enough. Take home a long branch with its tiny branches to create an attractive display on the frames. Cut the branch to suit the frame, then stick the branch on each frame by using glue. You can display this artwork directly to give the real texture when touching the branch. Give a transparent glass or plastic to cover them is also good.
Create the Aesthetic Wall Panels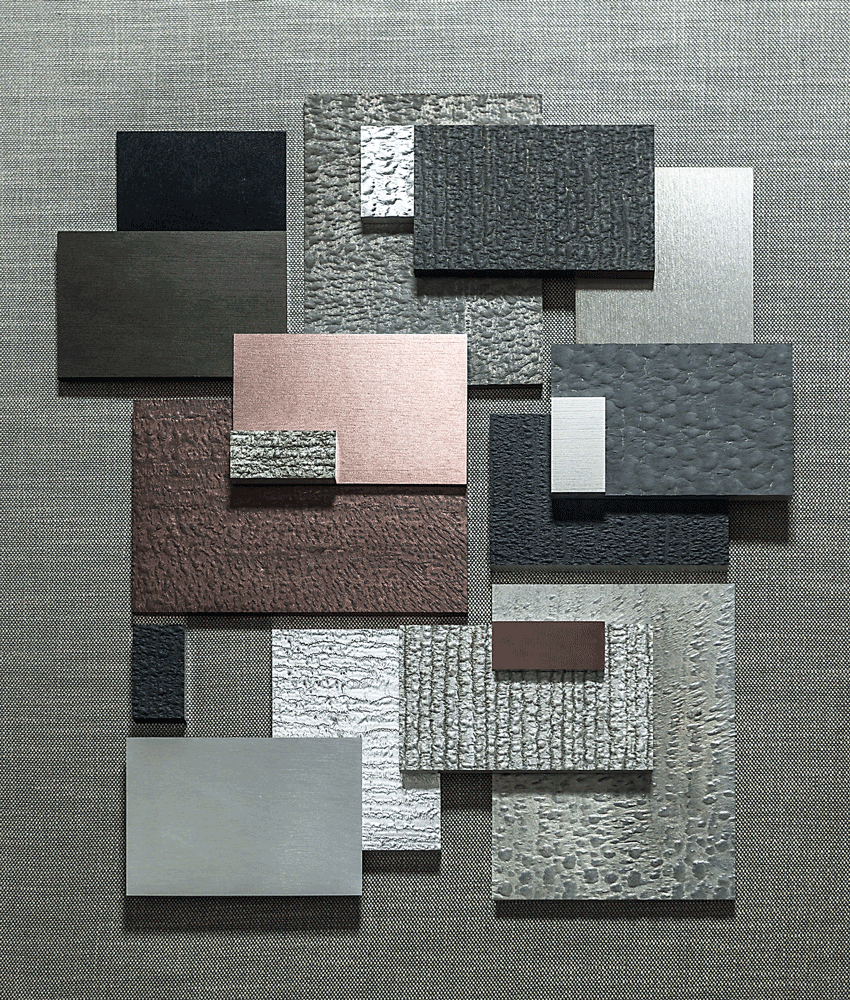 Make a strange look on the wall needs creativity. Stick some wall pannels in the different patterns that are attractive to beautify your home interior. Compile some patterns in the same hue, it is made of paper or cloth or the like, while the panel is made of wood or styrofoam. You should stick the pattern on each panel, then arrange them aesthetically on your wall.
Recycled Guitar Display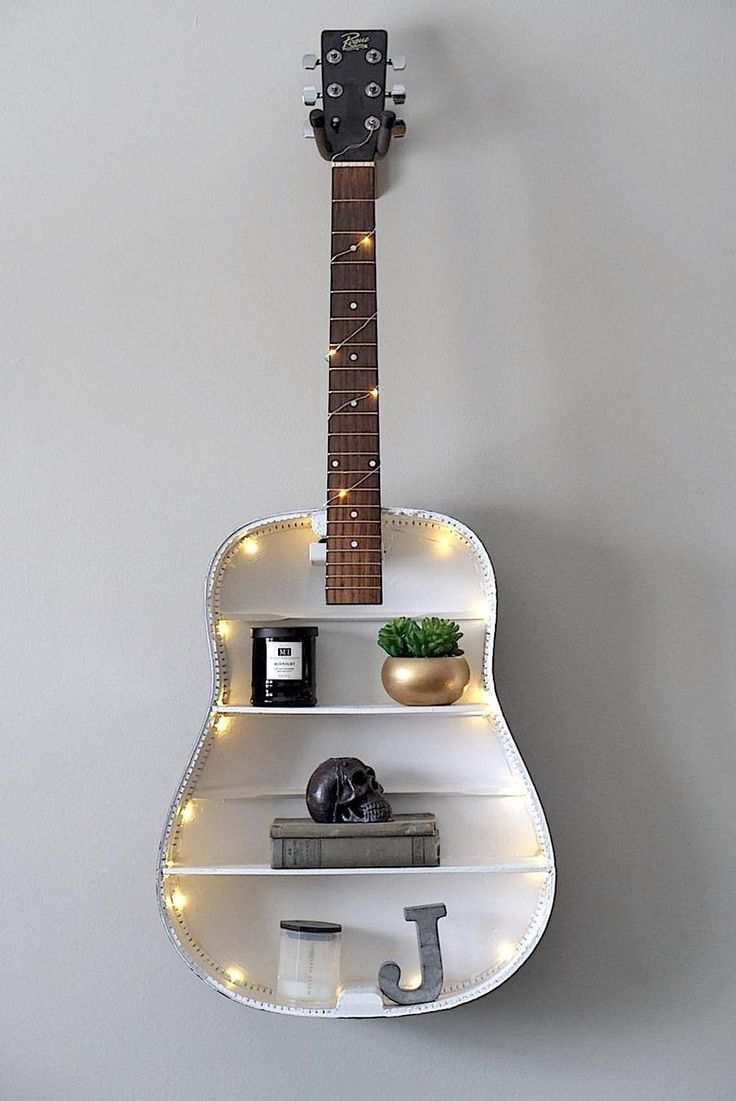 An unused guitar frame offers a beneficial space to save the ornaments. Clean your guitar frame then varnish it to make it looks stunning. Arrange the ornaments in this frame to create some shelves. Display some ornaments like a small plant, skull miniature, string lamps, etc. Hang this artwork on the wall and where it should decorate your home.
Draw a Painted Cloth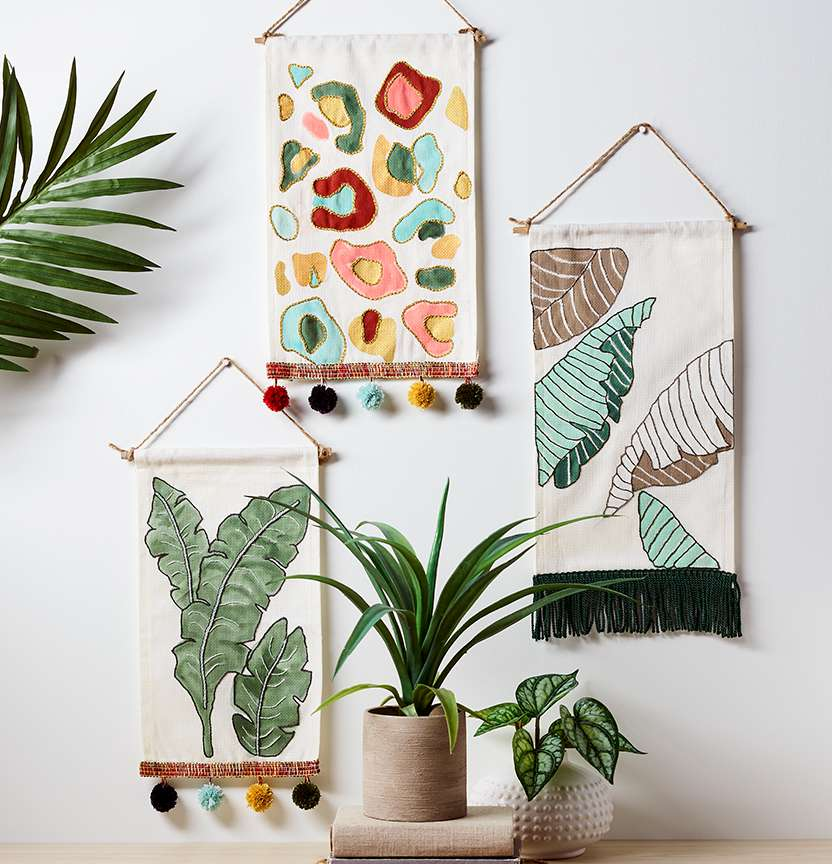 The plain cloth gives a beneficial medium to pour your creativity on it, especially on the white cloth. You can draw your favorite image or abstract pattern. This artwork emerges a simple tapestry vibe by its colorful paint. To make it more beautiful, create a tassel finishing on the bottom of this cloth. Have some painted clothes to decorate your home.
Arrange the String Lights in a Bottle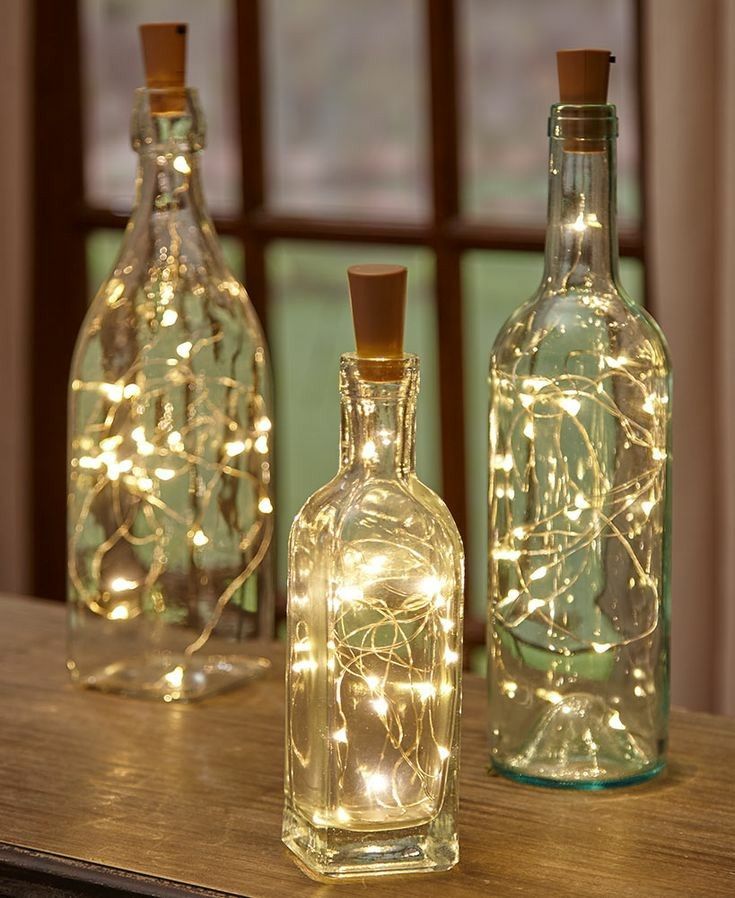 This is the simplest idea among others. You only need to prepare a transparent bottle and a string lamp. Put the string lamps inside the bottle. Feel a romantic effect from this lamp by display it in your bedroom, dining room, or living room. It helps you to get artistic decor instantly.
Thus our discussion about Low Budget Decoration of Recycled Materials for Your Home. Having an interesting interior can boost the mood. It brings a good impression to the room. Not all people like to use luxurious things for home decor, especially to buy ornaments. We have listed the ideas of interesting artworks to beautify your home interior. Even some of them are easy to create by yourself. Thus, it depends on your creativity to build an attractive ornament. We hope these ideas are inspiring for you and you may try them at home. Happy decorating!