Druhomes.com – Rustic design is a home design that uses wooden materials, raw finishings, and rough textures. This interior design has a warm impression from its wooden furniture. You will see the wooden accents in this design from the wooden floor, wooden wall, wooden furniture, and some wooden ornaments. Attaching this design at home can bring a natural nuance. It makes the atmosphere feels like a cottage, especially from its rustic chandelier. With interesting lighting, a chandelier can transform the atmosphere in your living room to look classy. There are the benefits of using a chandelier in a living room that you should know.
Makes your living room looks luxurious
Brings a romantic nuance
Save the use of more lights
As a decorative accent in classic or traditional style
By knowing the various benefits you get from using chandeliers, you can better consider the decorative and functional value you get. In addition, you can also create a living room concept with the rustic chandelier design you want. For that, here are some rustic chandelier design ideas that you can follow. Let's discuss!
Rustic Vintage Style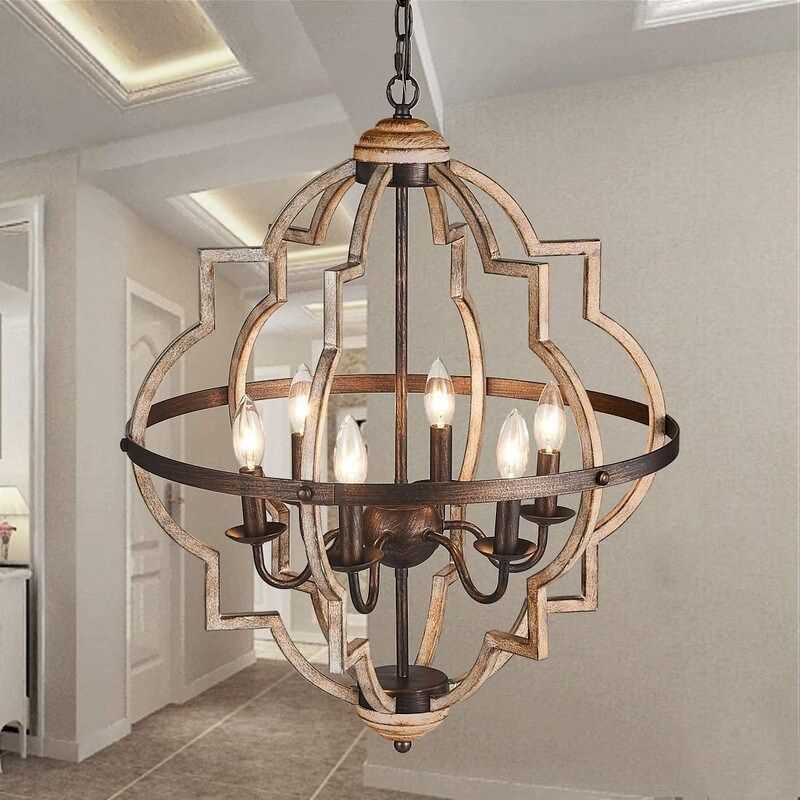 Rustic design is close to a classic style. Besides, it contains some classic accents that you may find in every rustic design. A rustic chandelier in vintage style has an attractive appearance to install in your ceiling. Hang this chandelier in your living room gives a strange view in this room. It has a big aesthetic shape and some white bulbs.
Aesthetic Barn Traditional Light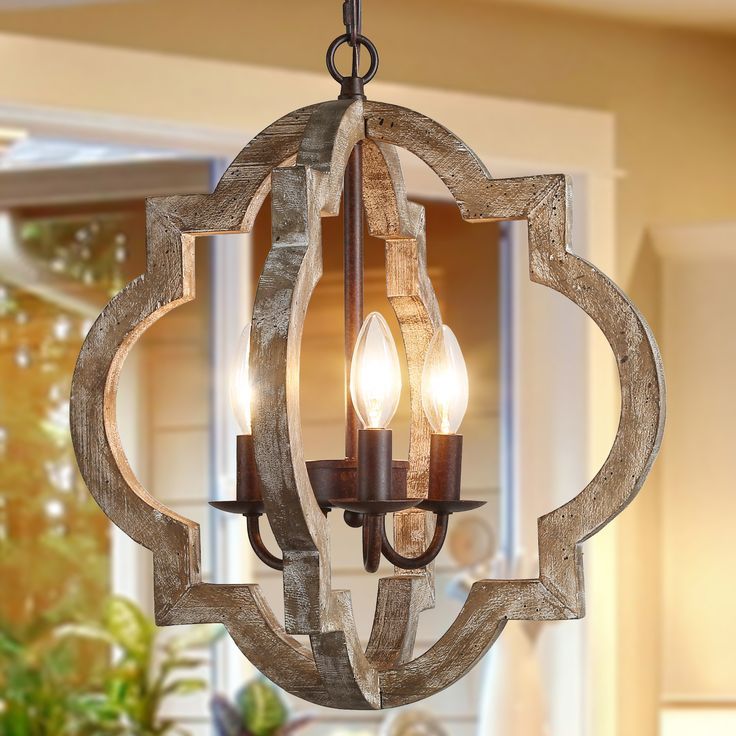 The classic impression in rustic decoration emerged from its furniture. The barn's traditional chandelier gives a traditional ambiance by its classic shape. See the big wooden accents that dominate this chandelier. It is a combination of wooden and iron materials, then it looks classic. Moreover, the light from this lamp feels so romantic to hang in your living room.
Rustic Style with Brown Wood and Canopy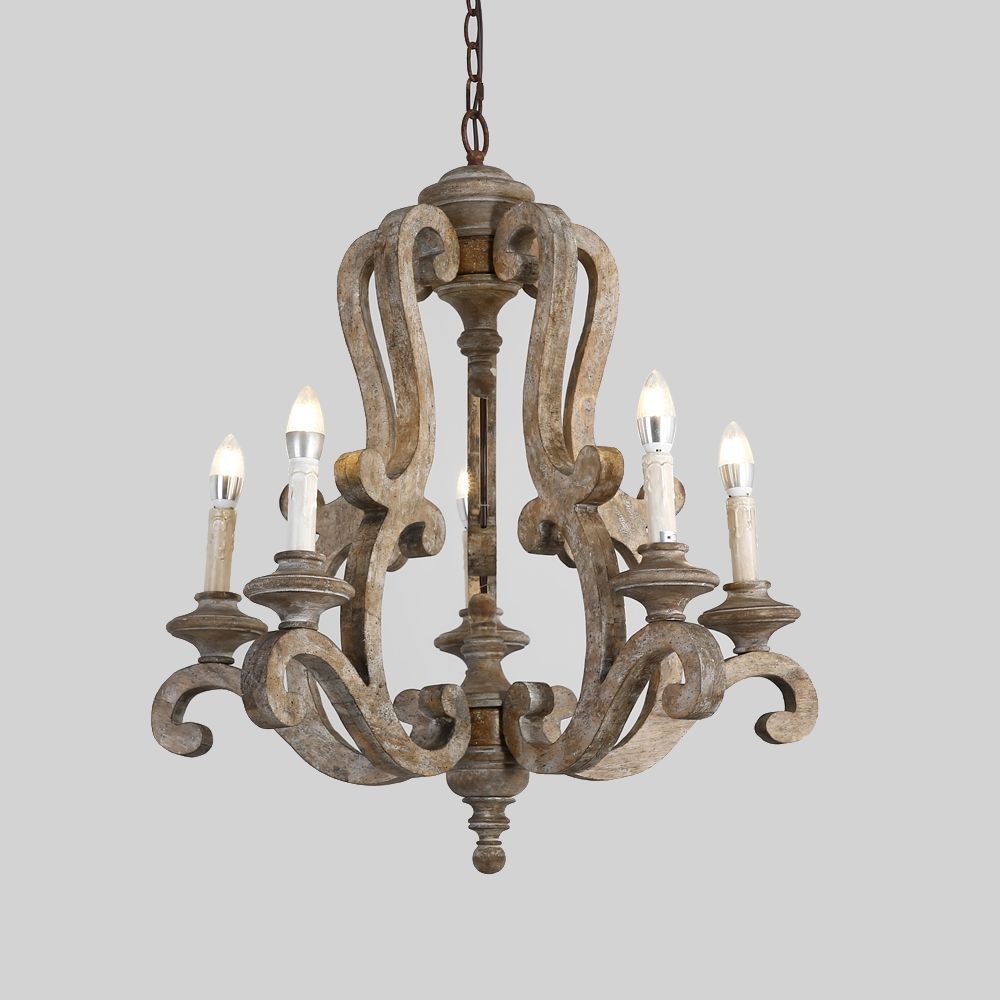 This type almost looks like the previous chandelier. It has a long wooden plank. The curved canopy has the shape of abstract lines. Besides, it has five lamps in a white holder that brings a classic ambiance. You may hang this chandelier in a living room, then make sure that it gets the right height to illuminate your living room.
Victorian White Chandelier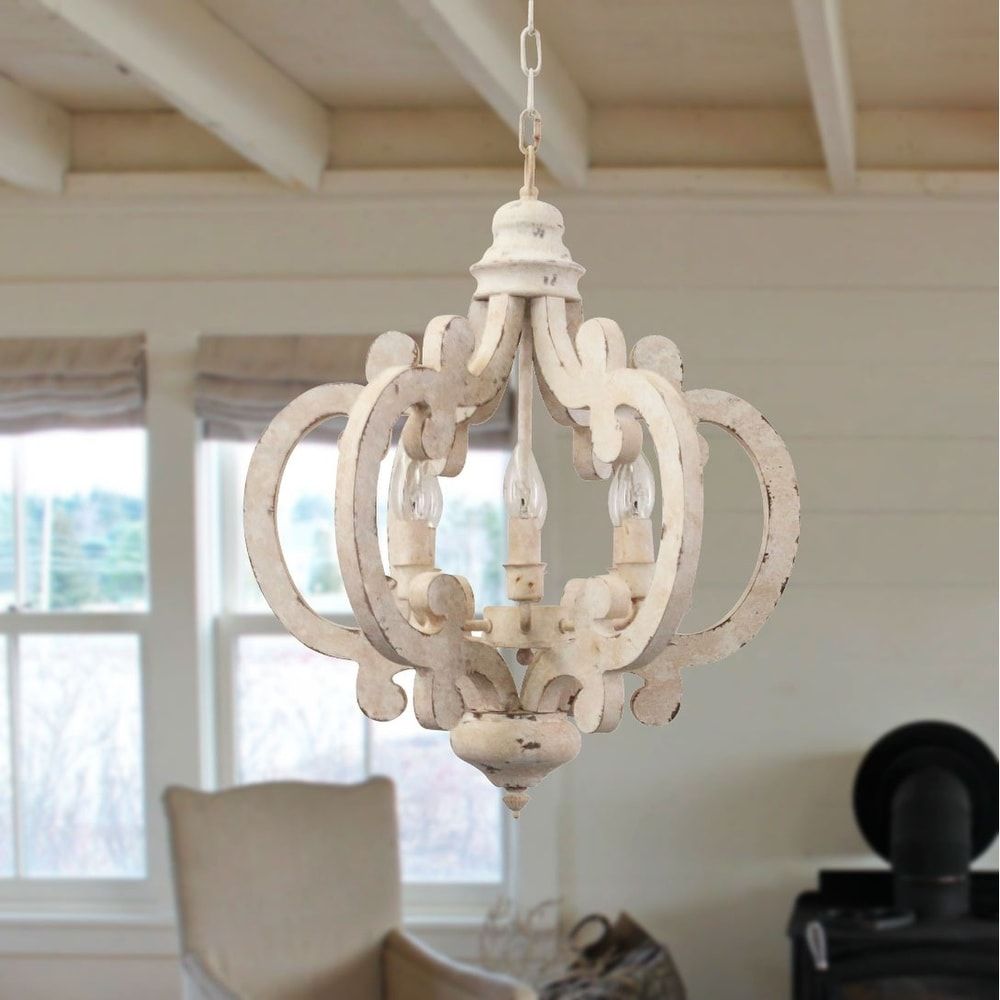 The Victorian era generates myriad classic furniture and interior. This era has a great influence on the development of a classic design. Rustic design gets an impact of the chandelier style from this image. The white Victorian chandelier brings a neutral color that is identical to the Victorian era. This color emerges from natural wood but it is simpler to paint this chandelier by using white paint.
Grey Chandelier with Brushed Nickel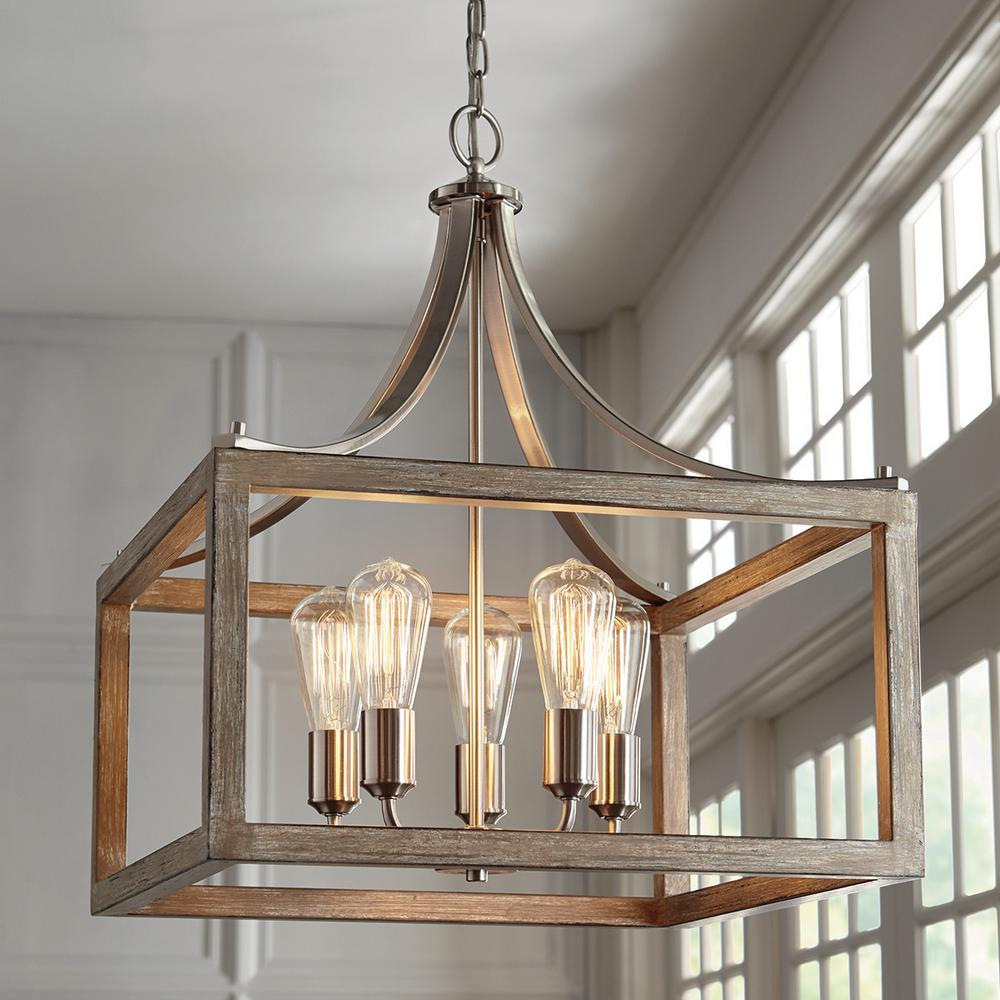 This chandelier is quite attractive. It has a rectangular wooden frame in a grey color. The use of the yellow bulb gives a romantic effect to this chandelier. Makes your living room looks warmer by hanging this chandelier. The rectangular frame gives a geometric shadow when turning this lamp in a bright room.
Rustic Industrial Chandelier with Black Metal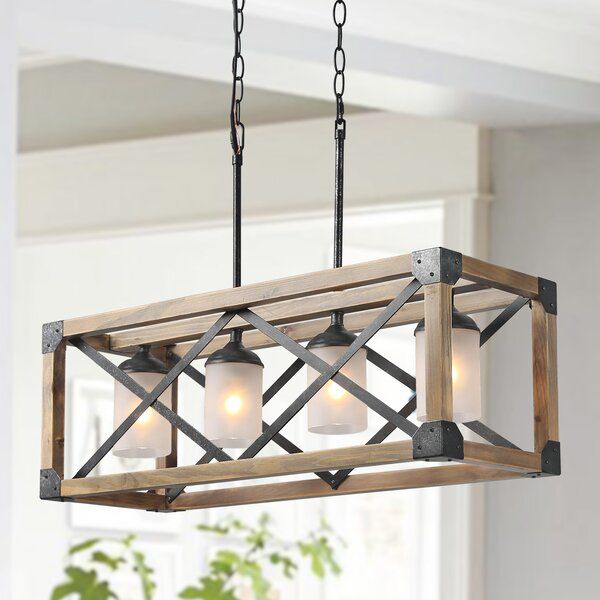 Combining Rustic design with Industrial design is a stunning duo. This combination generates an elegant impression to decorate the interior. Rustic Industrial chandelier has two main materials from wood and metal. Moreover, you will meet this unique chandelier to hang in your living room. It looks 'Industrial' by the use of black chains to hang it.
A Simple Round Chandelier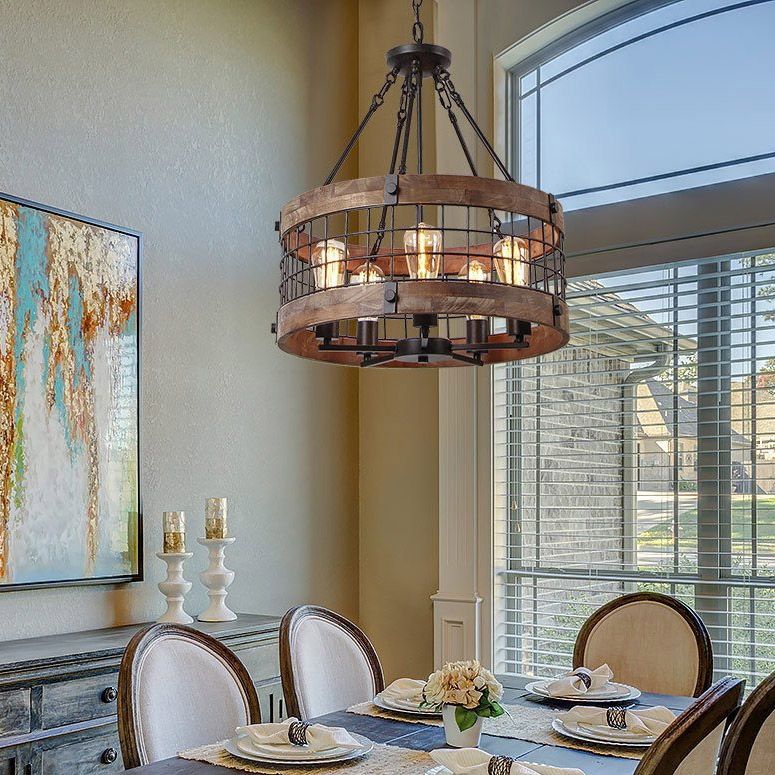 The round shape is a common shape for a chandelier. Besides, you can get a classic decoration by installing this chandelier in your living room. This chandelier is also nice to hang in your dining room. The combination of black wire and chain enlivens an Industrial design. A classic appearance from this light brings a warm impression to your precious moment.
Circular Chandelier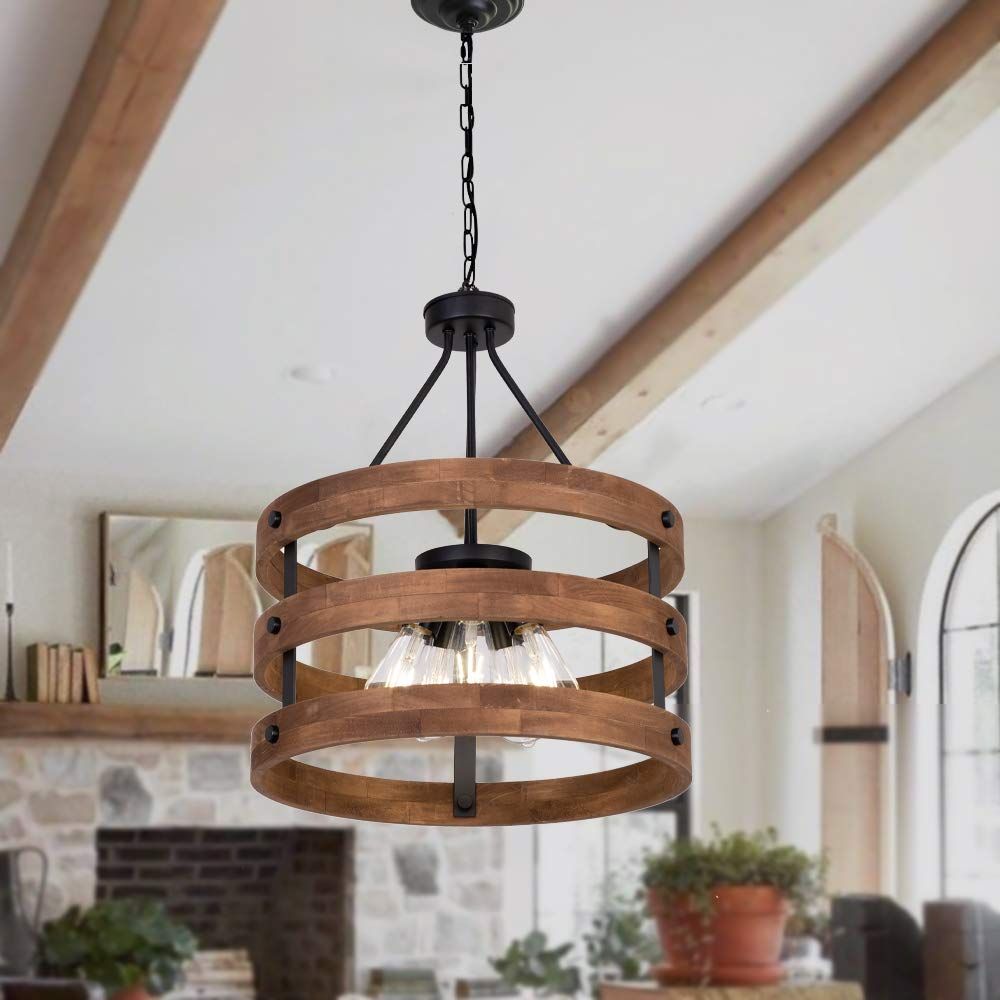 The circular chandelier has a similar shape to the round chandelier. Since it has the same round shape but it looks simpler by using two iron sticks to connect the round wooden plank. This chandelier creates an interesting shadow to illuminate your living room from the bulb. It is also catchy to emerge a farmhouse nuance inside your home.
Rustic Lodge Rope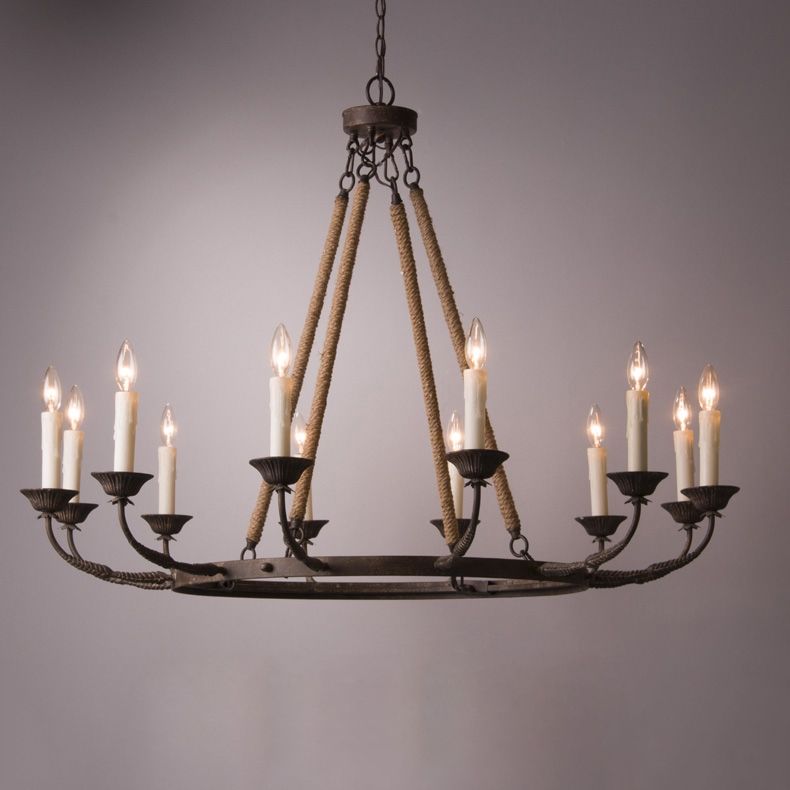 A rope has many functions in a home design. It arouses a natural impression by its knotting technique. Decorate your ceiling in your living room by using this chandelier to illuminate this room. Besides, the ropes create a classic style for a chandelier to bring a warm impression. Install some white lamps in a candle shape to make them more attractive. The standing lamps around this chandelier are interesting.
Modern Rustic Chandelier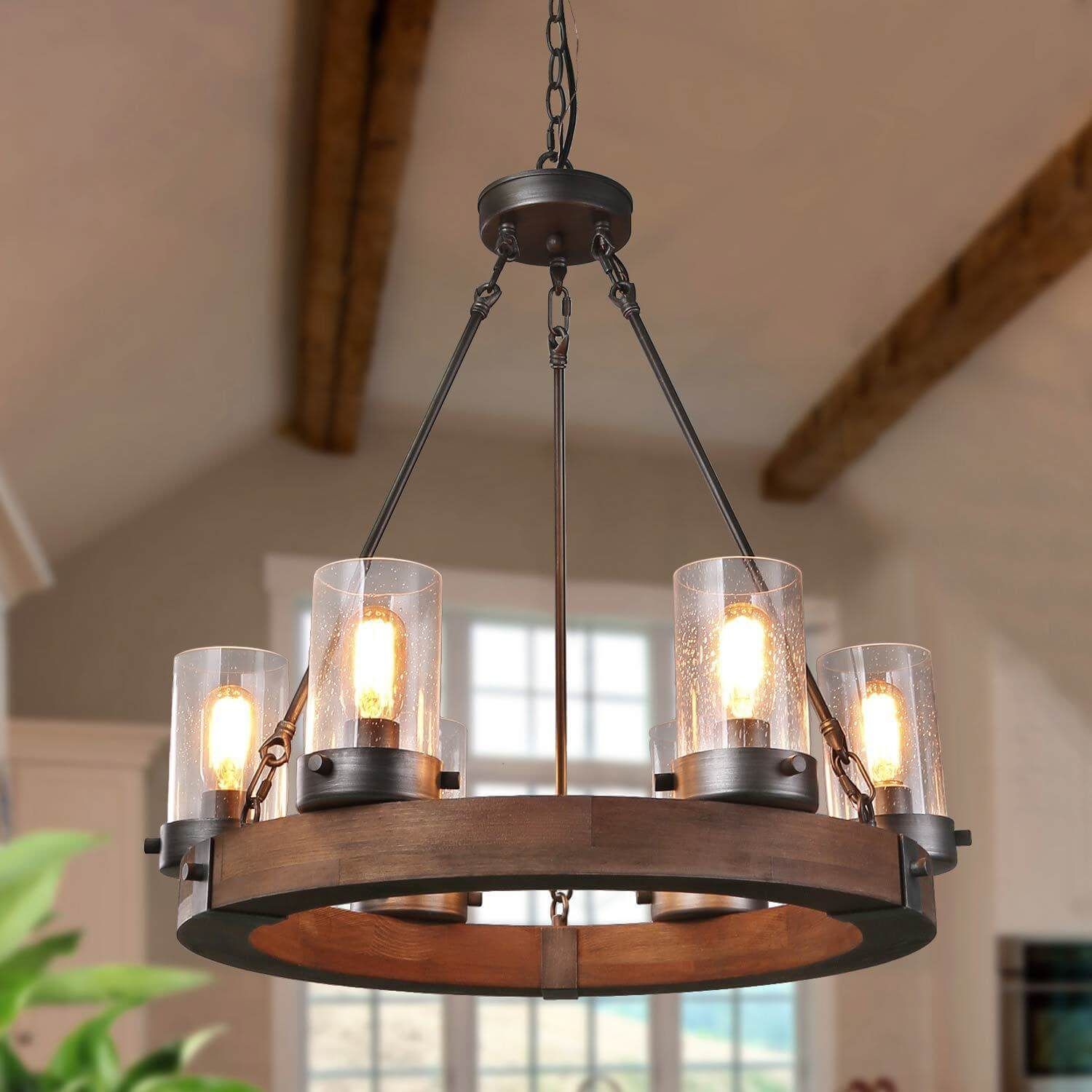 Decorate your living room in a Modern rustic design. The Modern rustic design has simple lamp holders to show its warm color. Hang this chandelier in your living room and it will be a focal point in this room. Feel a stunning impression from this chandelier that drastically transforms your interior to get a classic look.
Thus our discussion about Stunning Rustic Chandelier Ideas For Your Living Room Interior. The use of a chandelier in a living room is optional. Even you can replace this light with other smaller lights. Some people who want to get a classic nuance use the rustic chandelier in their living room. Moreover, it makes the interior feels luxurious. A big chandelier will dominate the room interior. Also, it will be an attractive accent to hang in a living room. Create a classic and traditional decoration in a warm atmosphere using this accent. Happy decorating!