Druhomes.com – A typical Japanese house has a simply beautiful design. The Japanese interior design gives the inspiration to explore a minimalist accent. Since there are a bunch of houses in Japan, especially in Tokyo, the existence of a narrow house increases drastically. The mushrooming of small houses in Japan generates an attractive design to suit a small room. A loft house is a nice idea to deal with a narrow place. Therefore, in this article, we will discuss the Japanese Loft House: An Aesthetic Design in a Simple Concept. By knowing the various things you need to pay attention to, you can create a Japanese loft house that is different from other loft house designs. For that, let's discuss the various accents, decorations, and furnishings in each room to create a comfortable and beautiful Japanese loft house in a simple concept.
Aesthetic Entrance
In a house, the first impression when you enter it is an important thing for you to pay attention to. The first impression of entering the house affects your mood and atmosphere towards the house and everything in it. For that, create a beautiful and stunning impression in a variety of aesthetic accents from Japanese culture to create a Japanese loft house design. For that, here are some things you can consider in creating an aesthetic entrance to your home.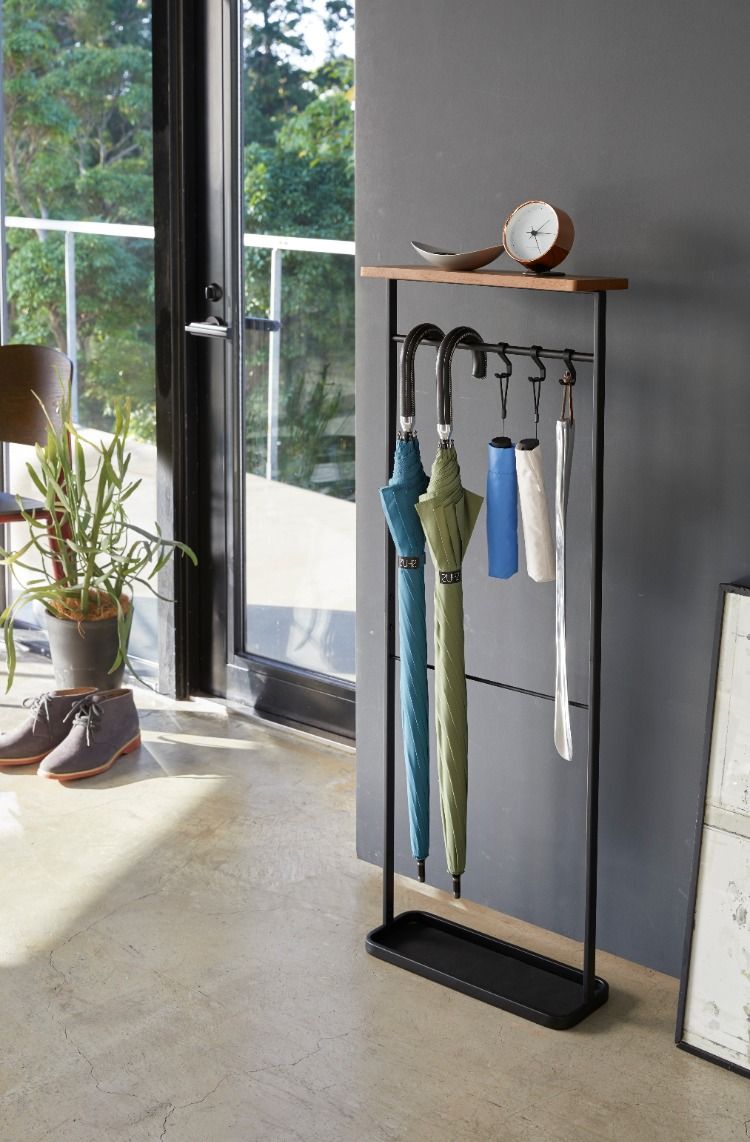 Japan has four seasons. Winter is one of the seasons that makes the surrounding becomes wet. Thus, when leaving a loft house, it needs an umbrella to protect you from snow or even raindrops. Put an umbrella in the entrance to make it easy to draw from behind the door. A slim umbrella suits a minimalist design to simplify the space.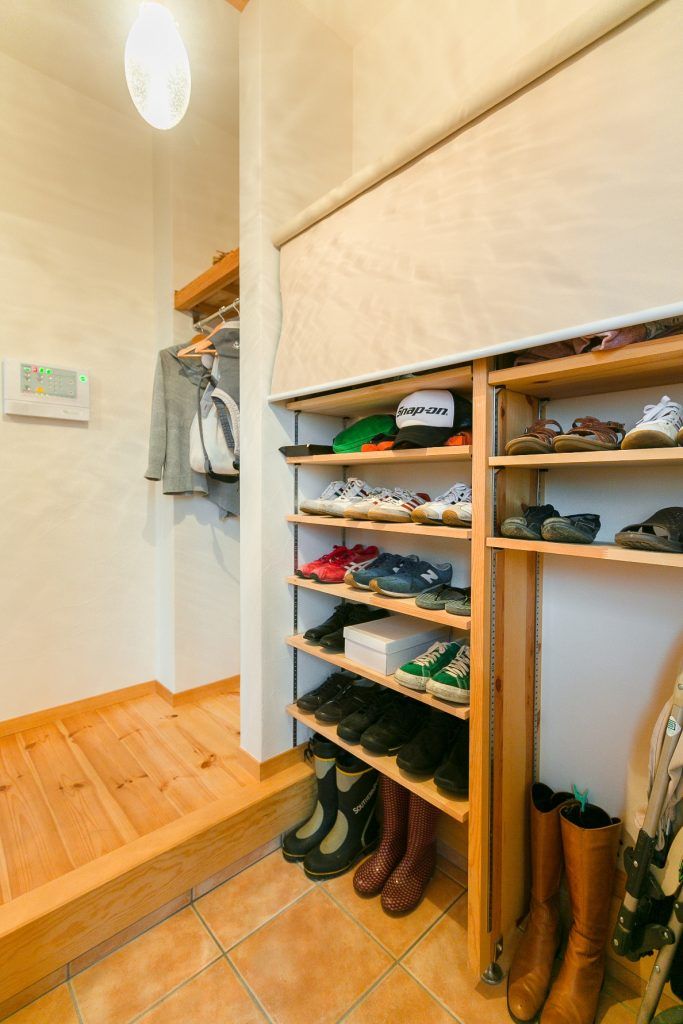 In a typical Japanese house, the use of a shoe rack is important. Japanese people usually take off their shoes after going outside, then save them in the rack. Some people like to change shoes with a pair of home slippers. Design your shoe rack to install in the entrance. A vertical shoe rack looks attractive to arrange the shoes. You can change the wooden door with a string door or a curtain.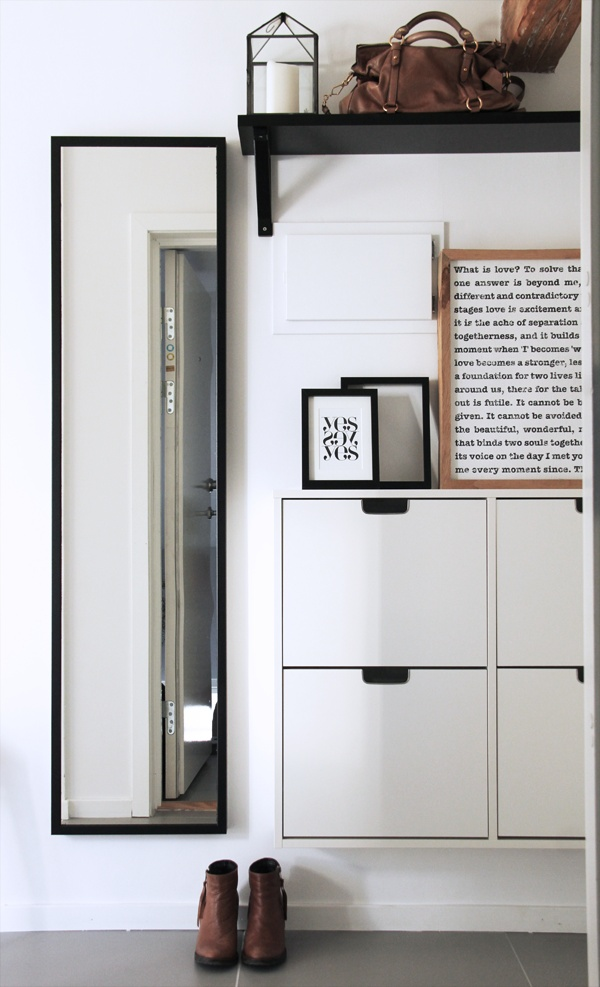 An entrance is a final room to pass before going outside. Thus, you need to check your appearance once more. Put a standing mirror on the wall is beneficial to help you observe how do you look like. Moreover, it provides a simple design to decorate the entrance. You can hang this mirror or just lean it on the wall.
Living Room
The next thing you have to pay attention to is that apart from an aesthetic entrance in your Japanese Loft house, you also need to pay attention to the living room you are creating. You can use a variety of accents and Japanese-style furniture designs and decorations. Besides that, you can also use various concepts that you want according to your character and expression. However, in creating an aesthetic and unique Japanese loft house, you can use these various things in the interior of your living room.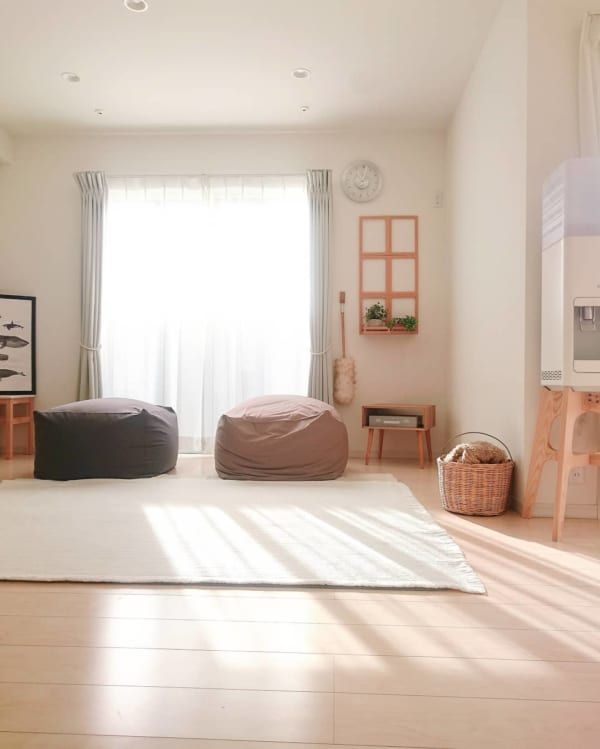 A mattress is a must-have element to install in a Japanese house. Look at the tatami mattress, it also dominates all rooms. This mattress looks good to give a clean and neat look in the room. The main room is a versatile room that can transform into a living room, bedroom, or even a dining room. Sitting on a tatami mattress gives a comfortable nuance because it protects you from the cold floor.
Bean Bag for a Modern Touch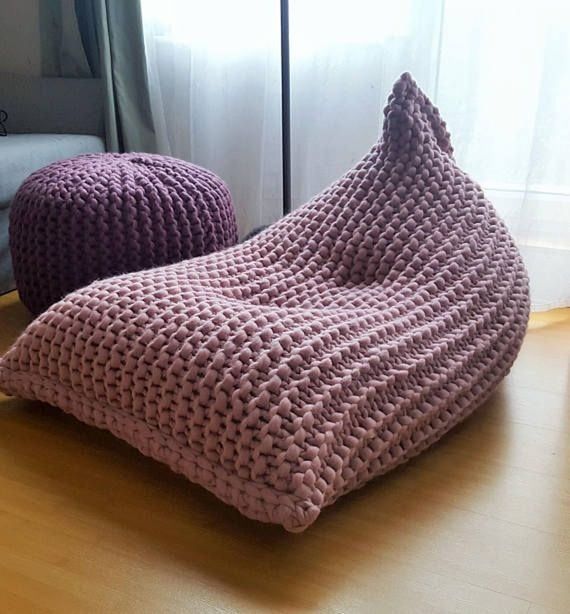 You may often see a comfy Japanese cushion to sit in a Japanese home. For a comfortable design, you can change this cushion with a bean bag. This seat becomes a unique accent in this room but it is catchy enough to modify your Japanese living room. Put two bean bags in this room, in case your friend will visit you. Enjoy the spare time in this seat will relax your body and mind.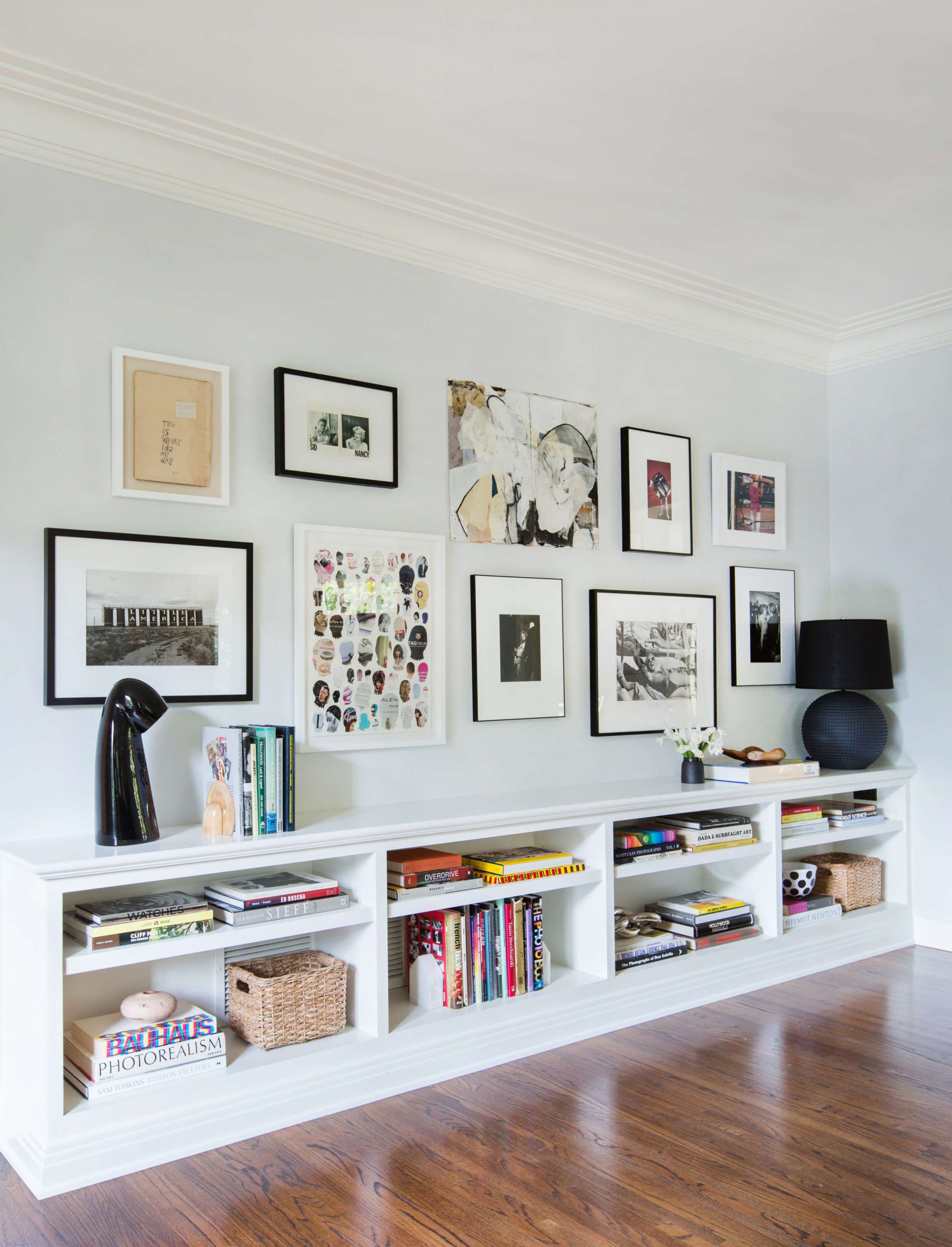 Most Japanese people like to read a book. They collect myriad books at home. This positive habit generates a typical design in a Japanese design to have bookshelves. Even though it is just a simple wooden shelf but it saves many important books at once. Arrange your books horizontally to make it easy to draw them from the shelf. Moreover, if you have some bookshelves, you can arrange them horizontally to dominate the decor. You may arrange them vertically if you want to save more space.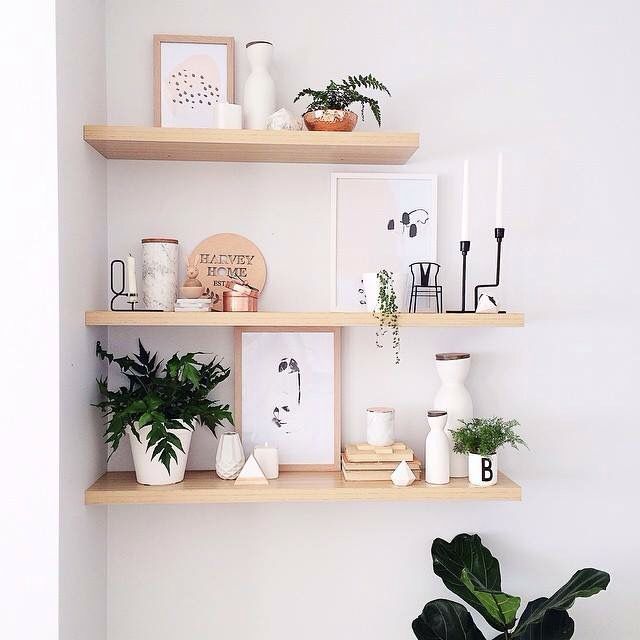 A mounted shelf is optional because it makes your living room looks narrower. This furniture usually contains some ornamental plants and artistic displays to beautify the room. The ornaments in this room have a relaxation function to calm your mind. To adjust a narrow room, you can install a corner mounted shelf. This idea provides a plank for your artistic ornaments.
Laundry Room
Things are rarely noticed by most homeowners but you need to pay attention to the laundry room. The laundry room in the interior of the Japanese Loft house is an important thing for you to create with a good concept. With the right concept and design, you can create a comfortable and pleasant laundry room for all your activities in it. Moreover, you can use a Japanese style that you can follow by using a variety of accents as follows.
Vertical Storage for a Neat Arrangement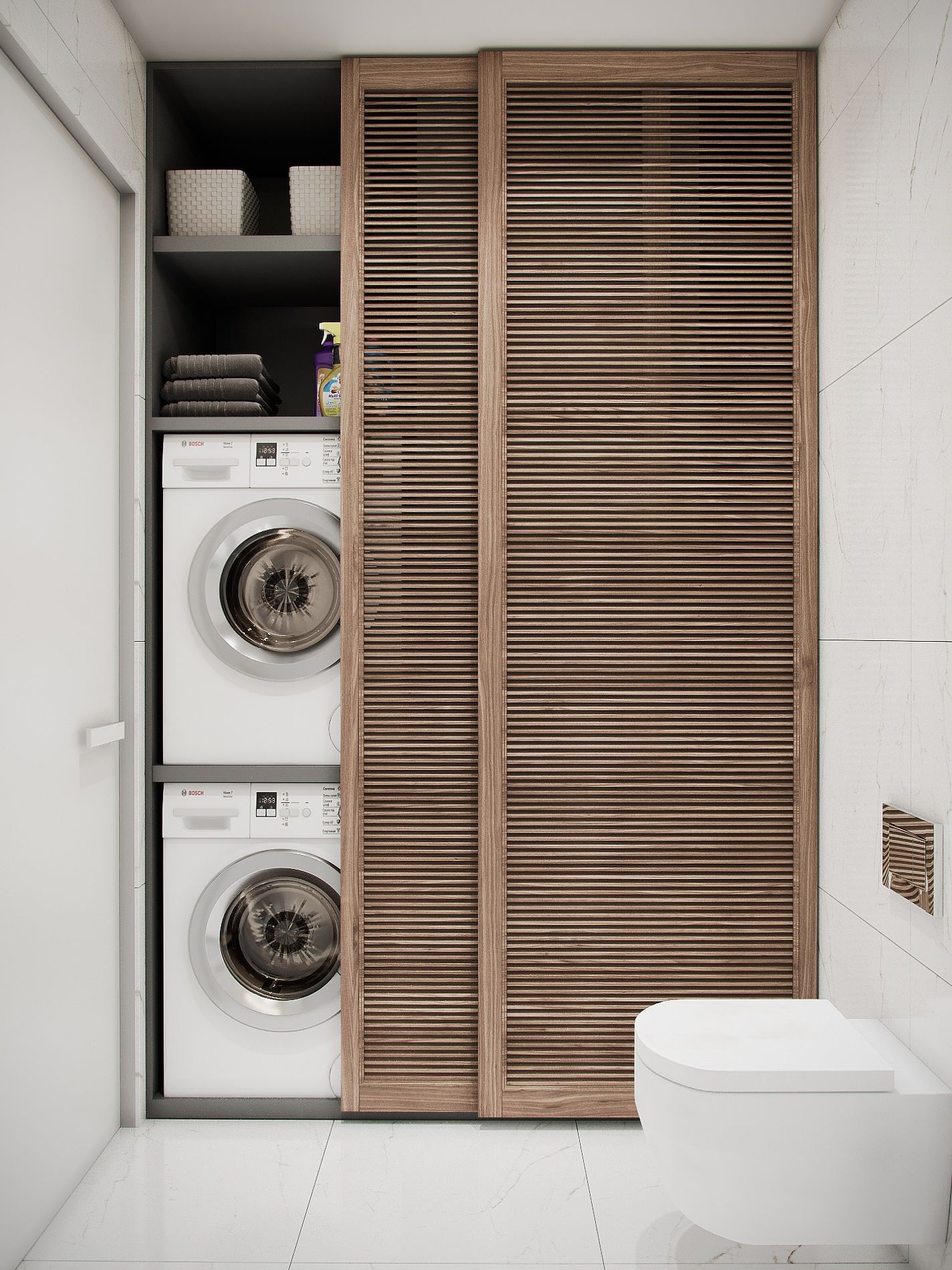 A loft house deals with a narrow land, then it has some limited rooms. It challenges you to be more creative to arrange your stuff. Designing an efficient layout for your laundry room is a must-to-do. First of all, you must install vertical storage. The vertical arrangement gives more space for your laundry room. It also offers a neat layout to put your washing tools.
Basket to Distinguish the Clothes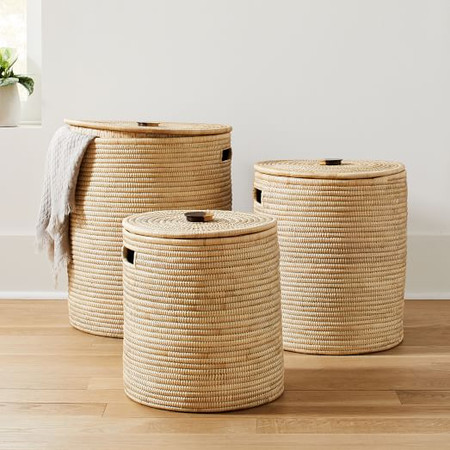 One of the essential tools in a laundry room is a basket. The use of a basket in the washing process is to collect your dirty clothes, distinguish the colorful and white clothes, and keep your washing tools still neat. Put at least three baskets in your laundry room. Use the size that suits your vertical storage.
Round Hanger for a Simple Draining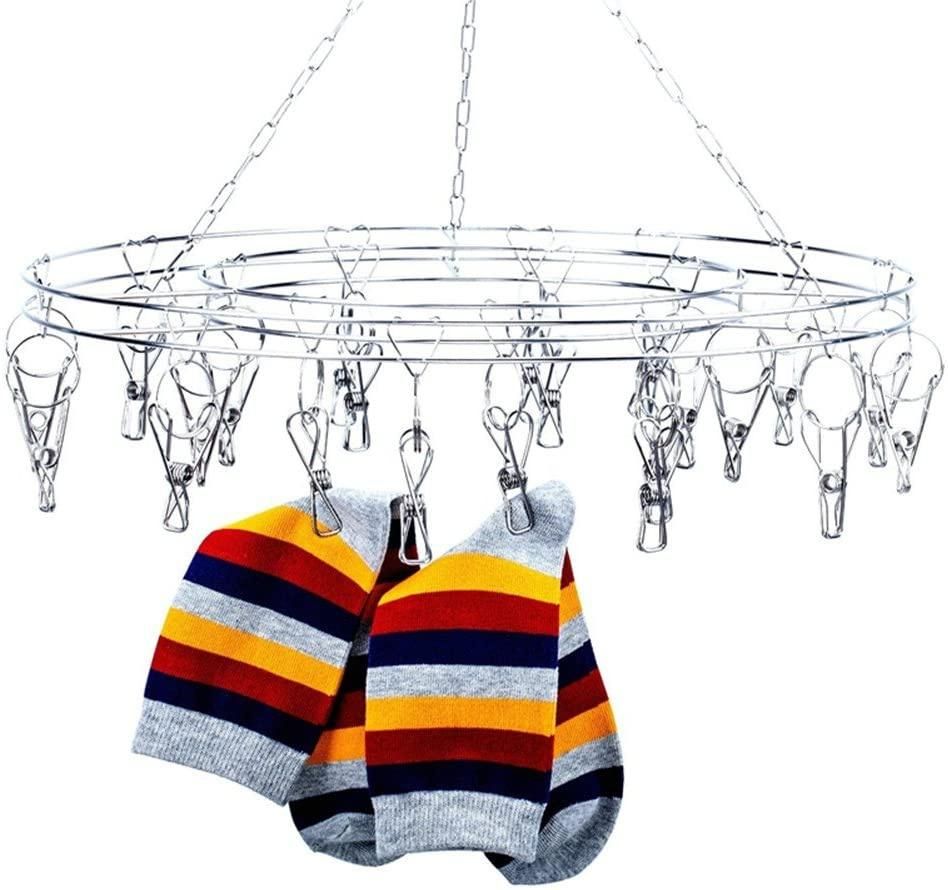 You will find a difficult to dry your clothes. Natural sunlight will dry your clothes perfectly. It kills the bacteria from the wet clothes, thus you should hang your clothes to get natural sunlight. Open your window and hang the clothes on around the hanger. This hanger saves more space, especially to hang small items such as socks, underwear, and ties.
Loft Bedroom
The bedroom is one of the most important things for you to pay attention to in creating any home interior design. This is because the bedroom is a personal room for you as the owner of the house. In addition, a bedroom is a place for you to rest, relax, sleep and do all your activities. For that, create a loft bedroom with an aesthetic Japanese style in your home. This will make your Japanese loft house complete with a variety of beautiful and functional rooms inside. Here are some things you can pay attention to in creating a loft bedroom.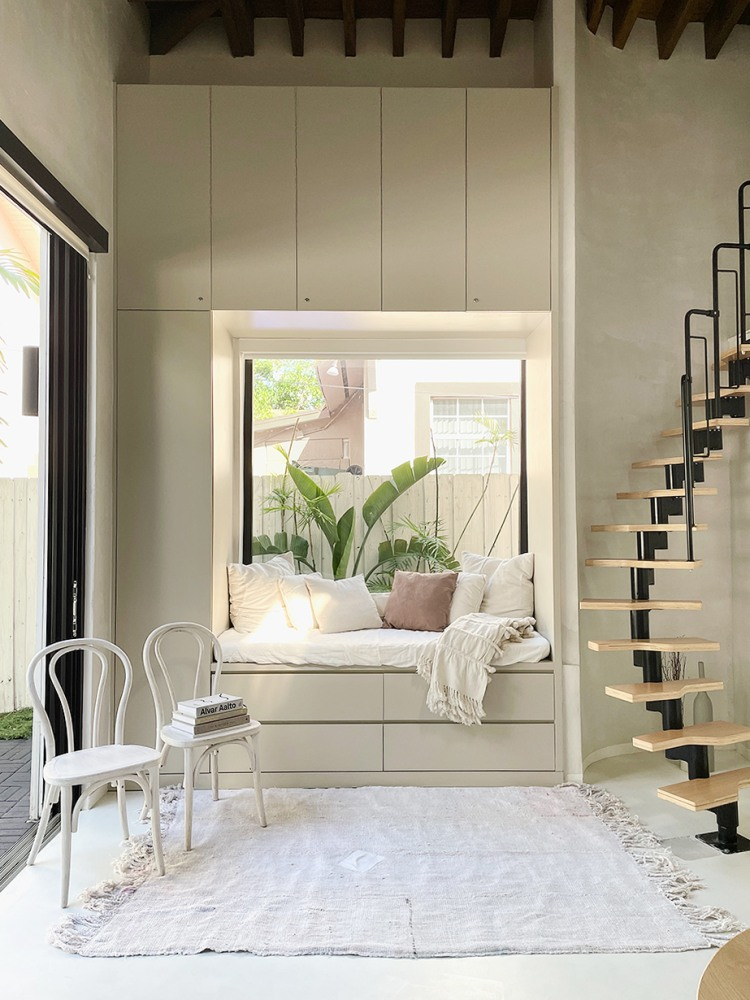 Since it is a loft house in Japanese design, the second floor usually has a function as a bedroom. To reach this room, you need the stairs. A simple design for the stairs gives a minimalist impression in your loft house. Use white color for your stairs to get an elegant nuance.
Give a Contrasting Color for Unique Accents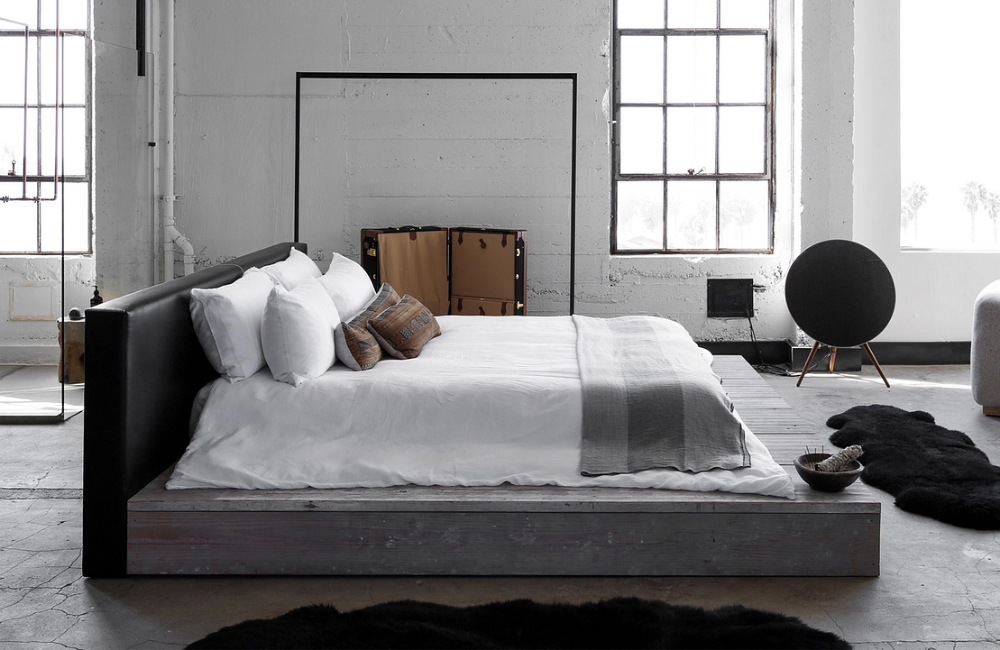 Playing with the combination of colors determines an impression in this room. If your bedroom is white, use a contrasting color to enliven its accent. Put some black accents to create a unique view. You can use vinyl wallpaper for an attractive design, or you some dark ornaments such as black-and-white photographs, mini luggage, etc.
Give a natural accent in your loft bedroom. Thrive some indoor ornamental plants to give a greenery accent. This plant has attractive foliages to beautify this bedroom. Grow your plant near the window or put it in a place that has good air circulation. Golden pothos is a nice plant for indoor decoration. Let their green leaves purify the dirty air in your bedroom, then it is beneficial to thrive this plant indoors.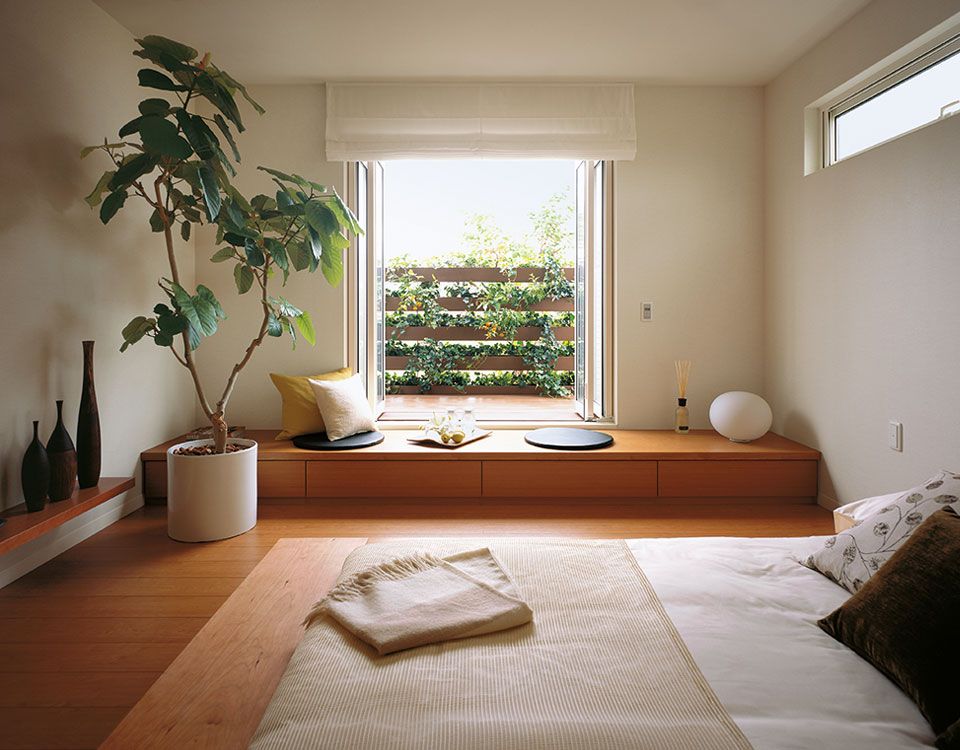 An interesting Japanese loft house has a neat layout. Thus, you have to arrange your bedcover every morning to get a neat look. Clean your bed from dust, then arrange the bedcover from any sprinkle line. The messy look in your bedcover lessens its beautiful ambiance. Moreover, if you use a white bedcover as a common Japanese design, then you need to clean it regularly when it turns brown, yellow, smelly, and dirty.
Conclusion
That is our discussion about Japanese Loft House: An Aesthetic Design in a Simple Concept. As the capital city of Japan, Tokyo has many attractive buildings to adjust to people's needs. Loft house is one of the attractive buildings. Japanese loft house is a simple building to live in a narrow place. It also suits a simple and efficient design. You may find many minimalist accents in the loft house because it has the same spirit as a minimalist home. That's all our short tour today, may we will meet again in the next discussion. Hope you get lots of inspiration and idea from this article. Happy decorating!