Druhomes.com – A minimalist interior design includes popular interior design to adjust any home, room size, and layout. Most people like to apply minimalist concepts to get a clean and neat decoration. This design uses few furniture and neutral colors as the typical characteristics of minimalist design. The decoration in this design has an important function to emerge a minimalist impression properly. In this article, we will discuss Aesthetic Things for a Minimalist Bedroom: Simply Elegant Decoration for You to Create. Before we go further, we want to share some benefits of applying minimalist design in your bedroom:
Make your home looks clean and neat
Emerge a spacious impression in every room
The neutral colors will calm your mind
Your room looks simple but elegant
This room doesn't need ornate designs
It challenges you to arrange your stuff neatly
A comfortable room to increase creativity
Discussing minimalist design is an interesting topic. You will learn many things from this design. It teaches you to arrange your stuff neatly, how to combine some neutral colors to get a spacious look, and creating a simple design. Here, we have some ideas of aesthetic things to increase your knowledge to decorate your minimalist bedroom. Let's discuss!
Install 3D Wallpaper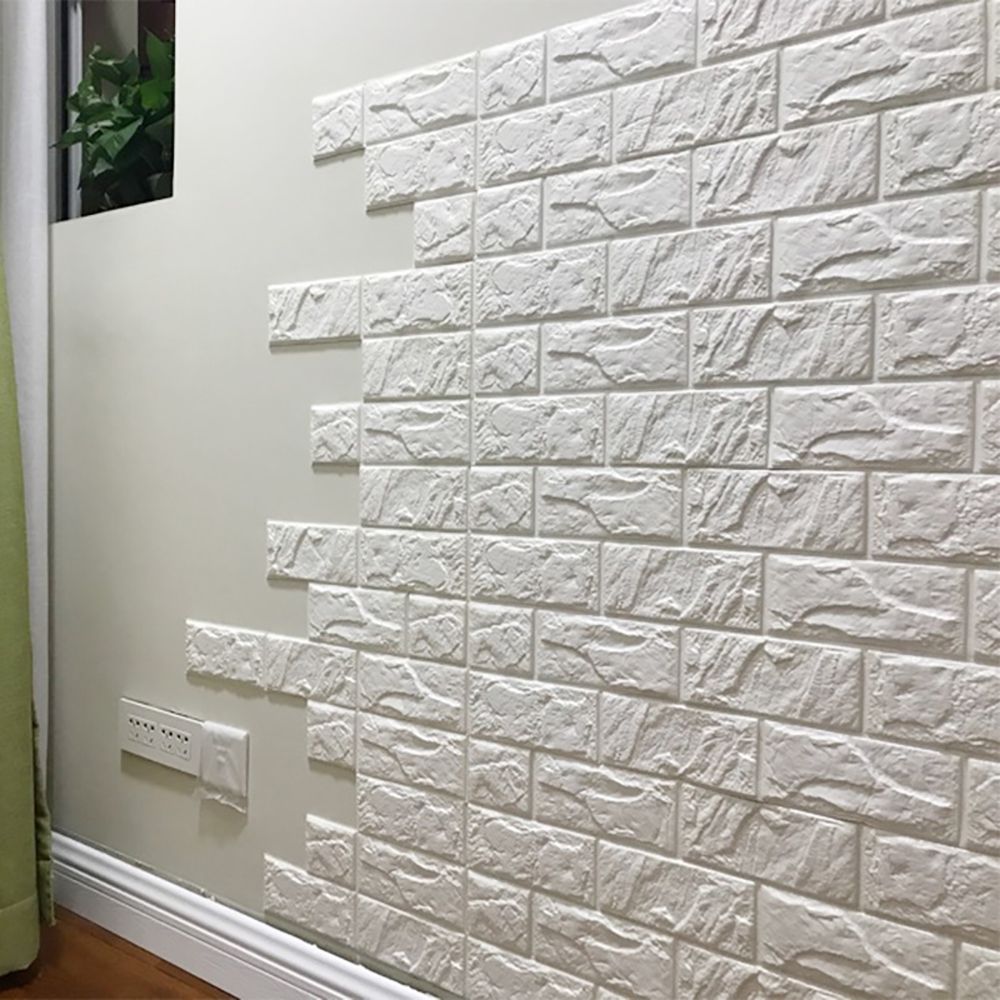 Minimalist design has a simple decoration, but you can explore your creativity by installing 3D wallpaper in your bedroom. This idea is the most practical way to cover your ugly wall perfectly. The faded color, peeling paint, and cracked wall are easy to banish by using wallpaper. It has protruded surface that creates an interesting texture on your wall. Moreover, it is easy to install this wallpaper on your wall since it can stick tightly.
Put a Small White Lamp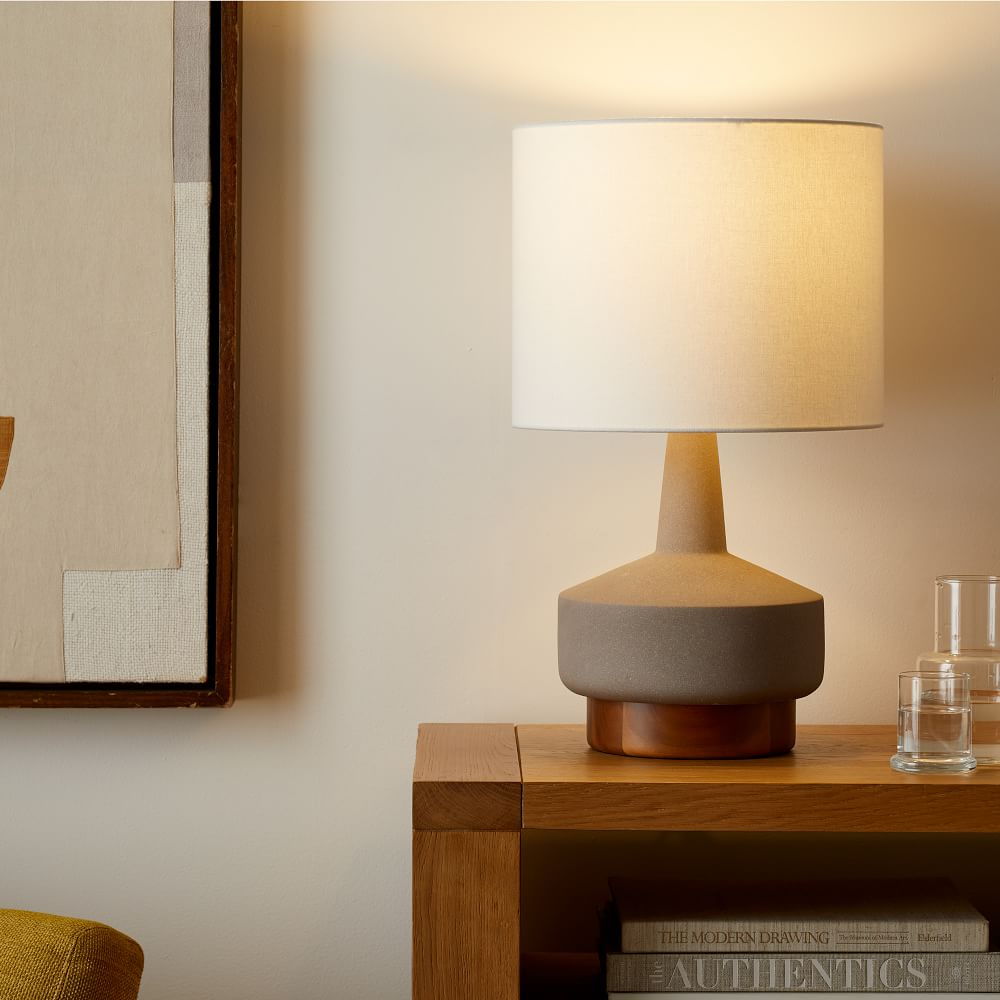 In a minimalist bedroom, you must consider the shape of furniture to put in this room. To create a simple decor, put a small white lamp on your side table. This is a cute table lamp to illuminate your minimalist bedroom. The white color from the lampshade or its bulb makes your minimalist bedroom brighter. It is also useful to give extra light when you read a book on the bed before sleeping. Since it is an additional light, it is possible to change the position of this lamp.
Put an Acrylic Storage Box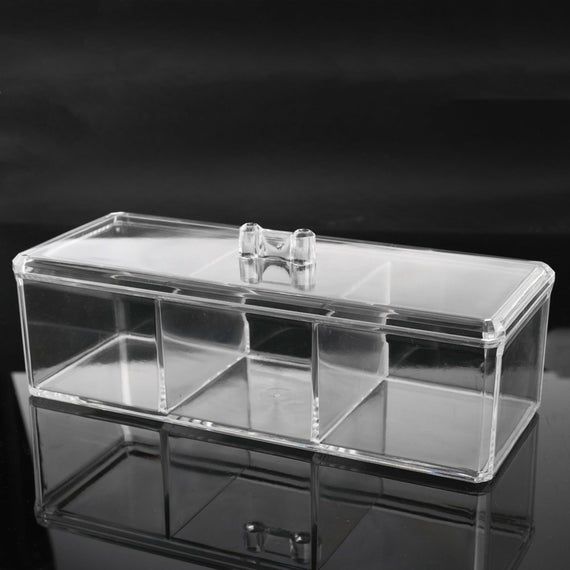 The combination of a few pieces of furniture and neutral color strengthens the minimalist impression. This idea offers a neat design but it challenges you to maximize the minimal furniture for all stuff in your room. For your small stuff, use an acrylic storage box. This storage has a transparent appearance that lessens a crowded nuance on your table. It contains some rooms to keep your stuff look neat.
Having a Mini Room Diffuser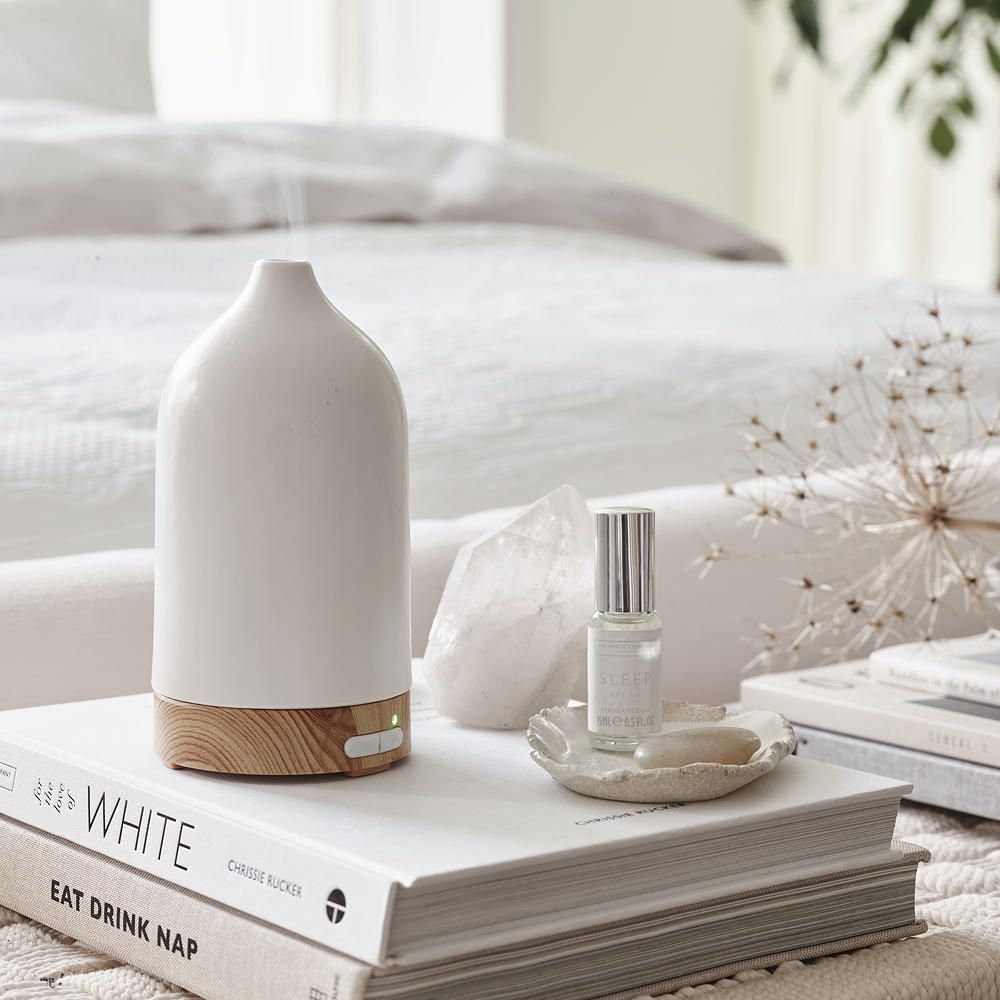 The aroma in a room brings a certain nuance. To get a fresh atmosphere, it is nice to install a room diffuser. The fresh air can boost your mood when enjoying the time in your bedroom. It lessens tiredness, headache, influenza, and queasy condition. Many kinds of room diffusers to adjust your minimalist bedroom but try to use a room diffuser in a white container to have a consistent design. Choose a natural fragrance to bring a natural atmosphere inside your room. Lemongrass and peppermint are a nice option for their fragrance.
Hang a Sunburst Mirror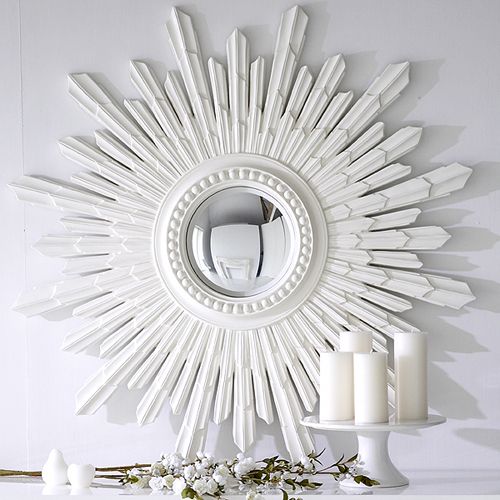 Even though your minimalist bedroom has small furniture, but having artwork in this design will boost your mood. A sunburst mirror transforms the impression in your minimalist bedroom. It has a sunburst frame that looks artistic to decorate this room. To adjust your minimalist design, customize the frame by using white color. The round mirror as a centerpiece in this furniture can reflect the light and white wall perfectly.
Install a White Side Table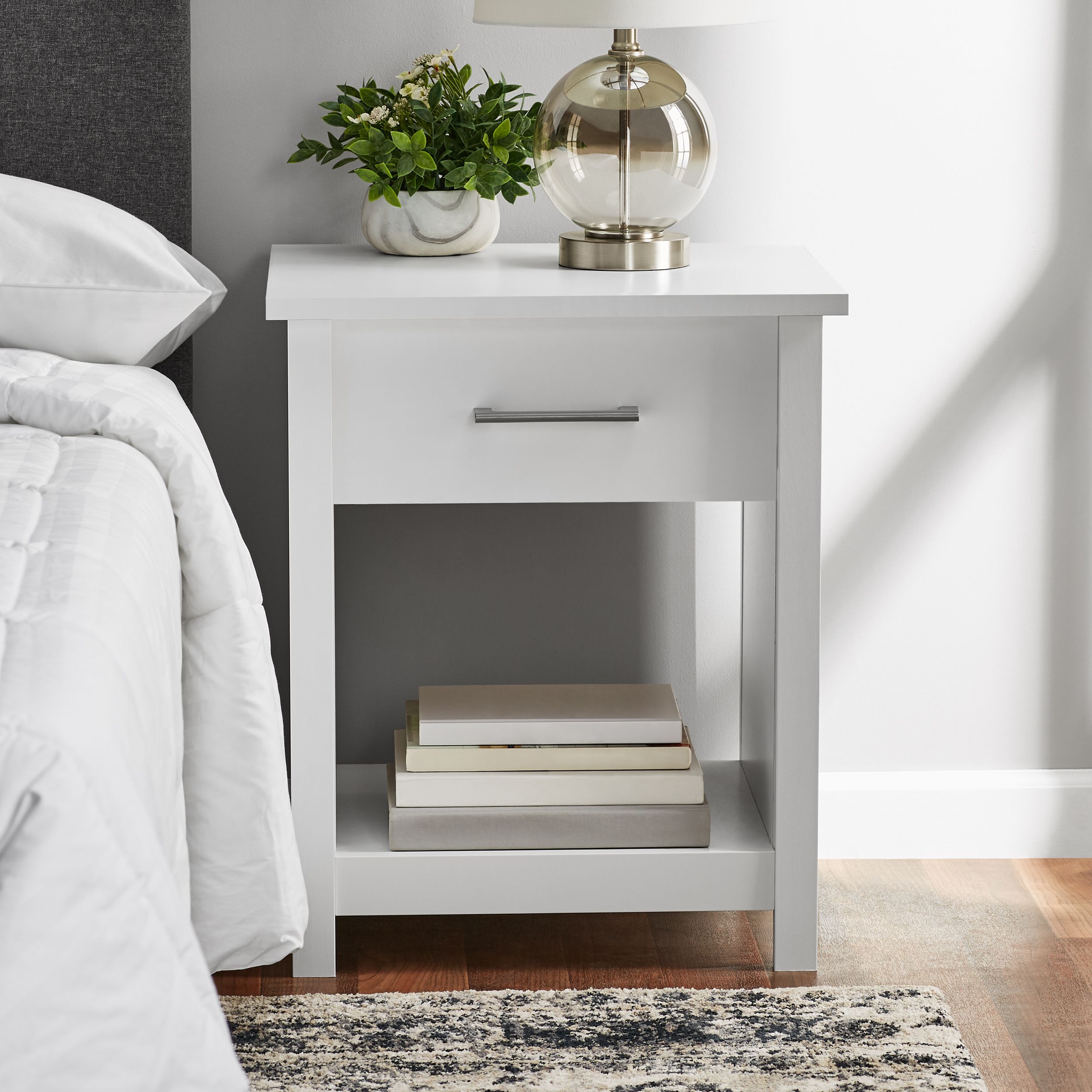 Another minimalist thing is a white side table. It is a must-have piece of furniture to decorate your bedroom area. This table has a function to put a table lamp, book, bedroom diffuser, etc. To give a consistent decoration, choose a white side table. It looks catchy and functional if your side table has two drawers. This storage will save your stuff from dust and lessen the messy look on this table.
Put a Minimalist Trash Bin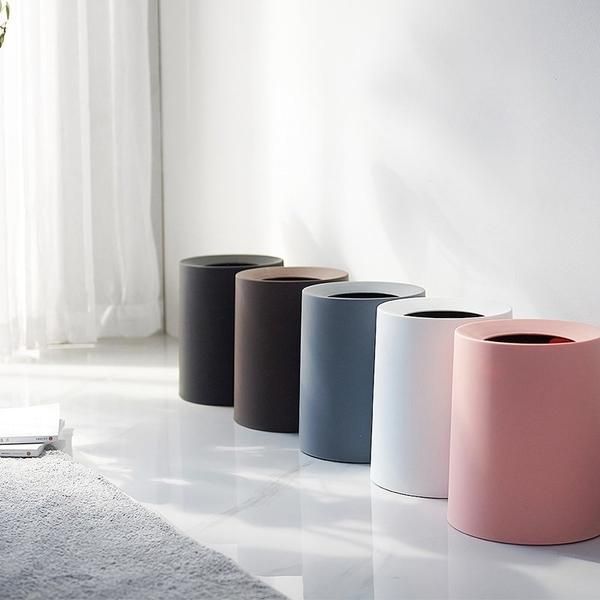 A trash bin is useful to keep your room still clean and neat. It completes the elements in your minimalist bedroom. The simple shape of the minimalist trash bin makes your bedroom more catchy. Choose a trash bin with a neutral color to present a minimalist ambiance. Even grey, black, and white is nice for this room.
Digital Alarm Clock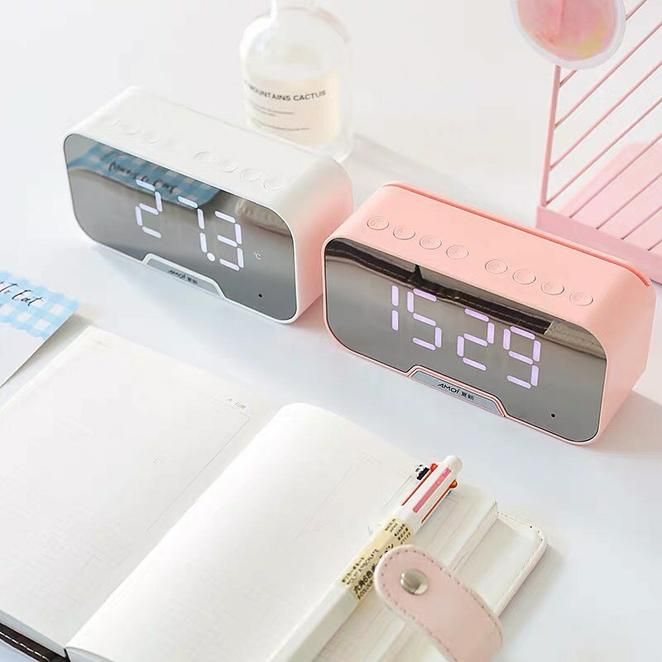 Minimalist bedroom is identical to a firm accent with strict lines. Some minimalist rooms have a geometric accent to strengthen their natural characteristic. A digital alarm clock is one of the pieces of furniture with a rectangular shape. It looks stunning to transform your minimalist bedroom. Put this clock on your side table. It is an effective spot to show you the time without leaving your bed in sleeping time.
Having a Warm White Lighting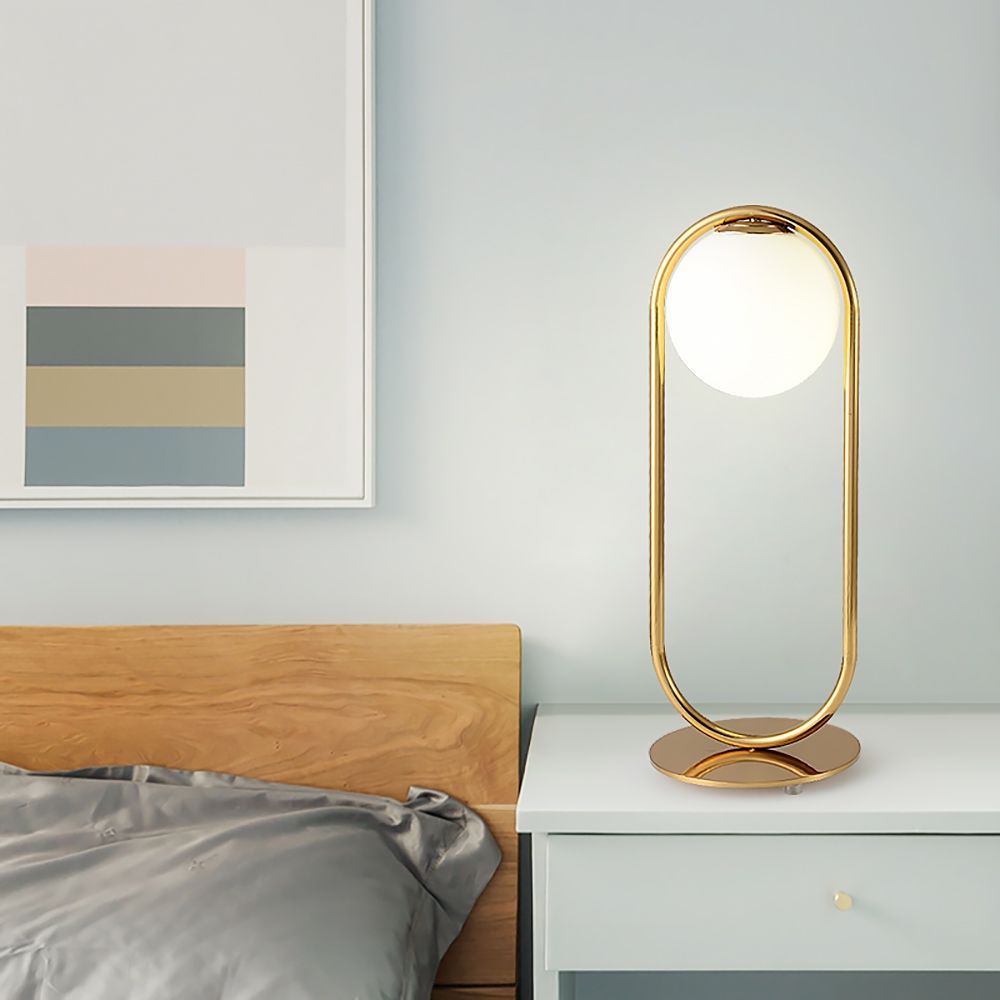 An essential element in every home design is the lighting. It enlivens your room by providing an elegant light. The warm lighting in a minimalist bedroom brings a stunning impression in the interior. Install a long string lamp such as a string light to illuminate your bedroom aesthetically. Arrange this string lamp to form an aesthetic line in your minimalist bedroom.
A Ladder Rack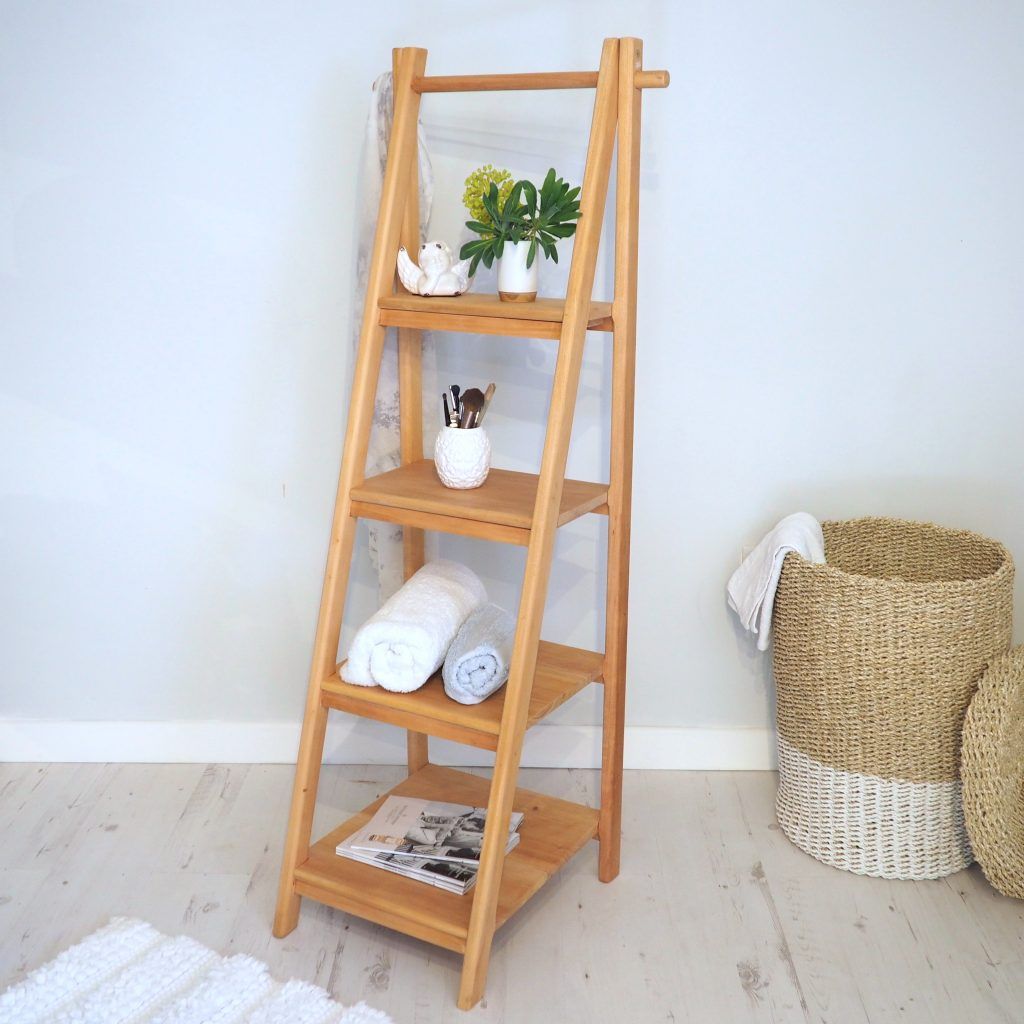 Maximize the use of a few pieces of furniture by installing a ladder rack. It is simple but functional to arrange few ornaments in one spot. Make use of each shelf by categorizing the stuff to decorate your minimalist bedroom. Books and small ornamental plants give a scenic landscape to your bedroom interior.
Multifunctional Furniture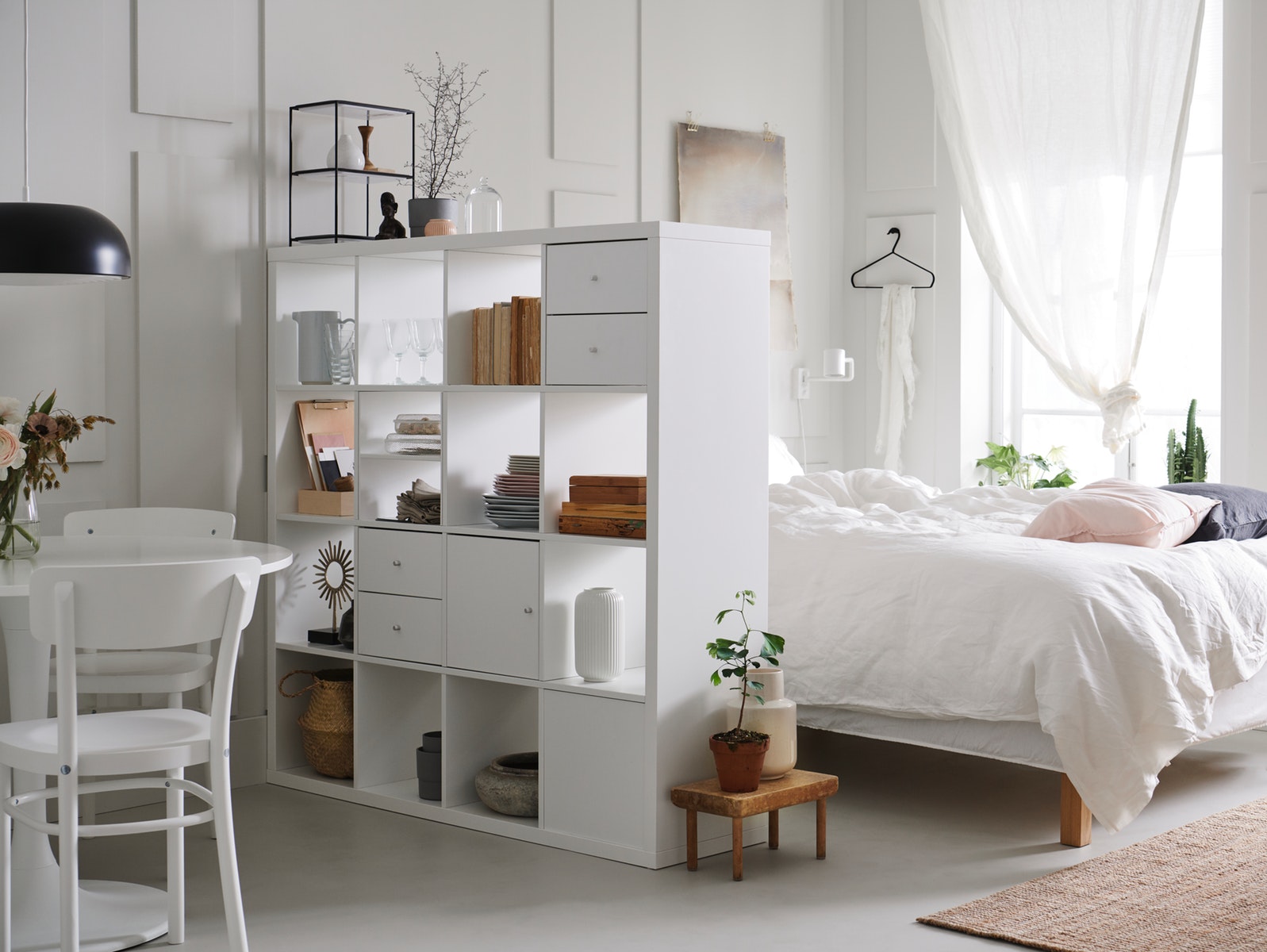 In a minimalist bedroom interior, choosing the right furniture is something you should pay attention to. In general, a minimalist bedroom has a narrow and small size. To overcome this, you can use a variety of multifunctional furniture designs. Also, by using multifunctional furniture, you can get two or more functional values in one piece of furniture that you use in your minimalist bedroom. In addition, you can use a variety of furniture designs and concepts that you want.
That is our discussion of Aesthetic Things for a Minimalist Bedroom: Simply Elegant Decoration for You to Create. That's all the aesthetic things to modify your minimalist bedroom. This stuff is interesting and effective to transform interior design. Maybe you have other ideas to decorate a minimalist bedroom then you can compare and explore the things we recommend to you. We hope you can get the most beautiful decor in your minimalist bedroom. Happy decorating!