Druhomes.com – A house consists of many parts. The roof is a part of house architecture. The type of roof depends on how it looks like. This element has a different design and function. For example, there is a gable roof that has one flat end. It has a triangular end and has no siding. Let's see more ideas for roof design in this article. Let us discuss 17 Roof Designs for Your Fascinating House and Its Functions!
Bonnet Roof for A Traditional House
The first idea is a bonnet roof. It is a hip roof with extending part of a home's walls. The bonnet roof has an overhang as shelter. Look at this idea. The bonnet roof is on the biggest house. The small bay is an additional part of the house.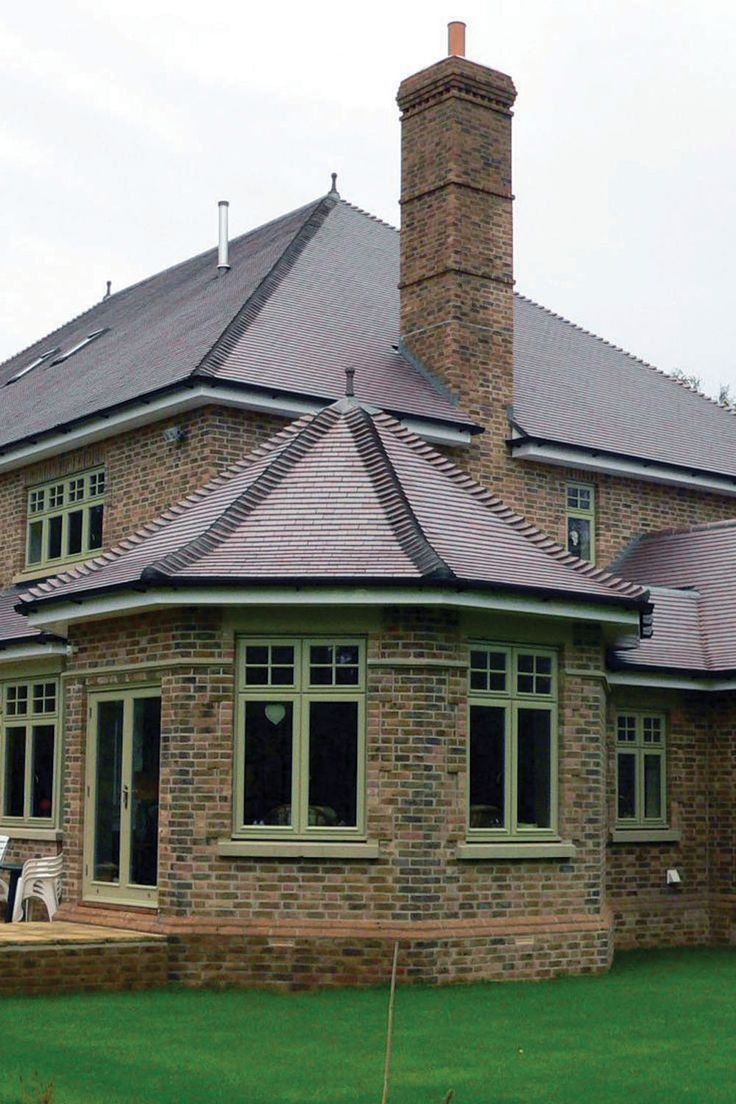 This bonnet roof has small roof tiles. It looks classic with faded brown color. Also, there are long lines along the roof. Besides, this large bonnet roof has a chimney. It uses red bricks that match the roof tiles. Moreover, some people have a bonnet roof with few glass roof tiles on certain spots.
1 of 17
Steep Roof with Curvy Shape
The next idea is a steep roof. This idea is suitable for a big long house. The steep roof has a traditional design. It has a long steep roof that covers a half wall. This roof has a large glass wall at the end.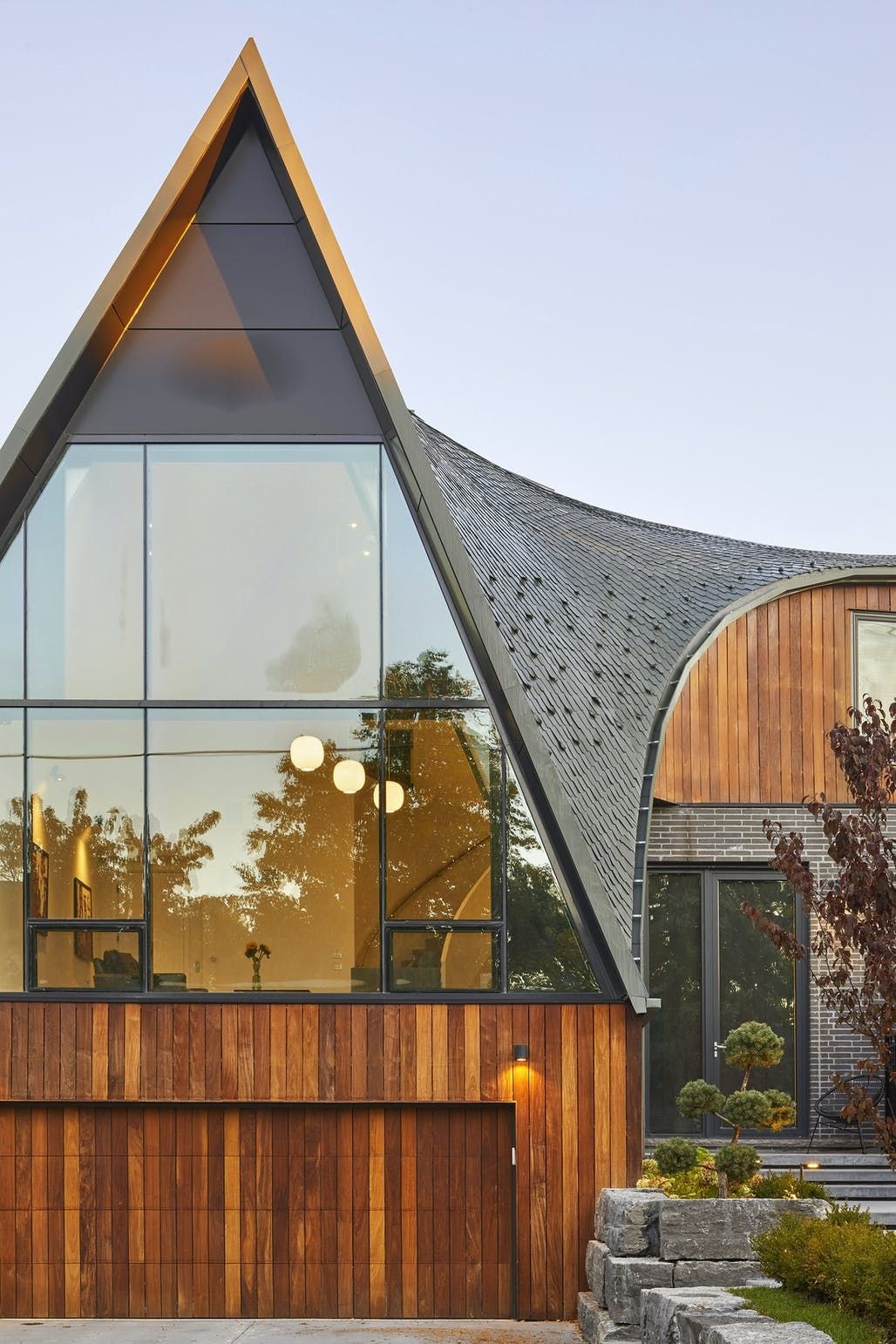 Moreover, this house has a long curvy edge on the sides. The curvy edge makes a fascinating accent on the roof. This design is stunning to combines warm wooden accents. Look at this idea. There are brown walls that match any decor.
2 of 17
Beautiful Shed Roof
Shed roof has many alternative names. There are lean-to roofs, outshot, catslide, and skillion roofs. This roof has one slope as the main roof. Look at this idea. The shed roof is simple for a building. It is beneficial to let rainwater flow freely along the roof. Also, it brings more sunlight to the house.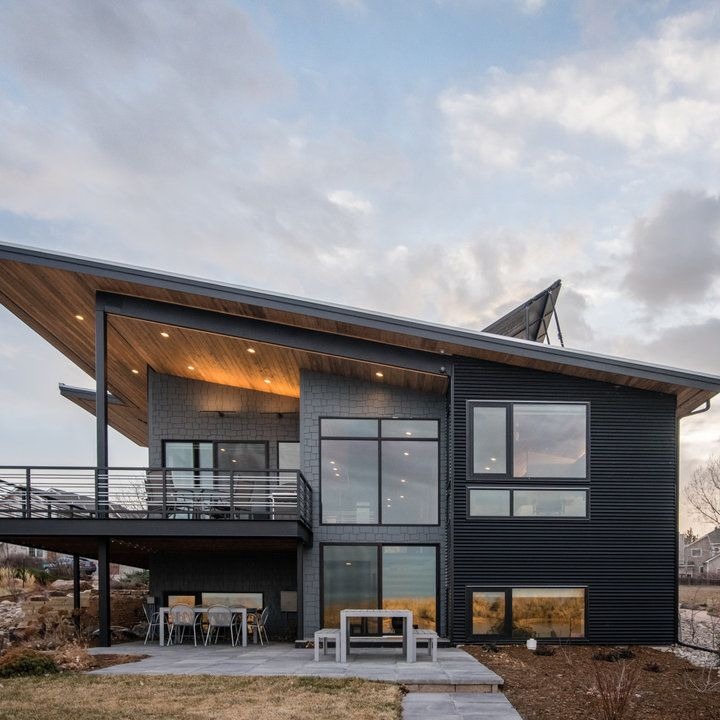 The shed roof has a sliding side as a roof. The highest side has a large wall side. You can design it as a glass wall or cover it with a full wooden wall. Besides that, you can make it as a balcony or porch. If you have a south-facing house, the shed roof will bring enough sunlight during the day. You can enjoy sunrise and sunset on the porch.
3 of 17
Box Gable Roof for Multiple Home Facade
Box Gable Roof is a popular traditional style. It has multiple roofs and home facades. The box gable roof has a triangular extension at the end. This design is an attractive design of a box-gable roof. There is a small window on every roof.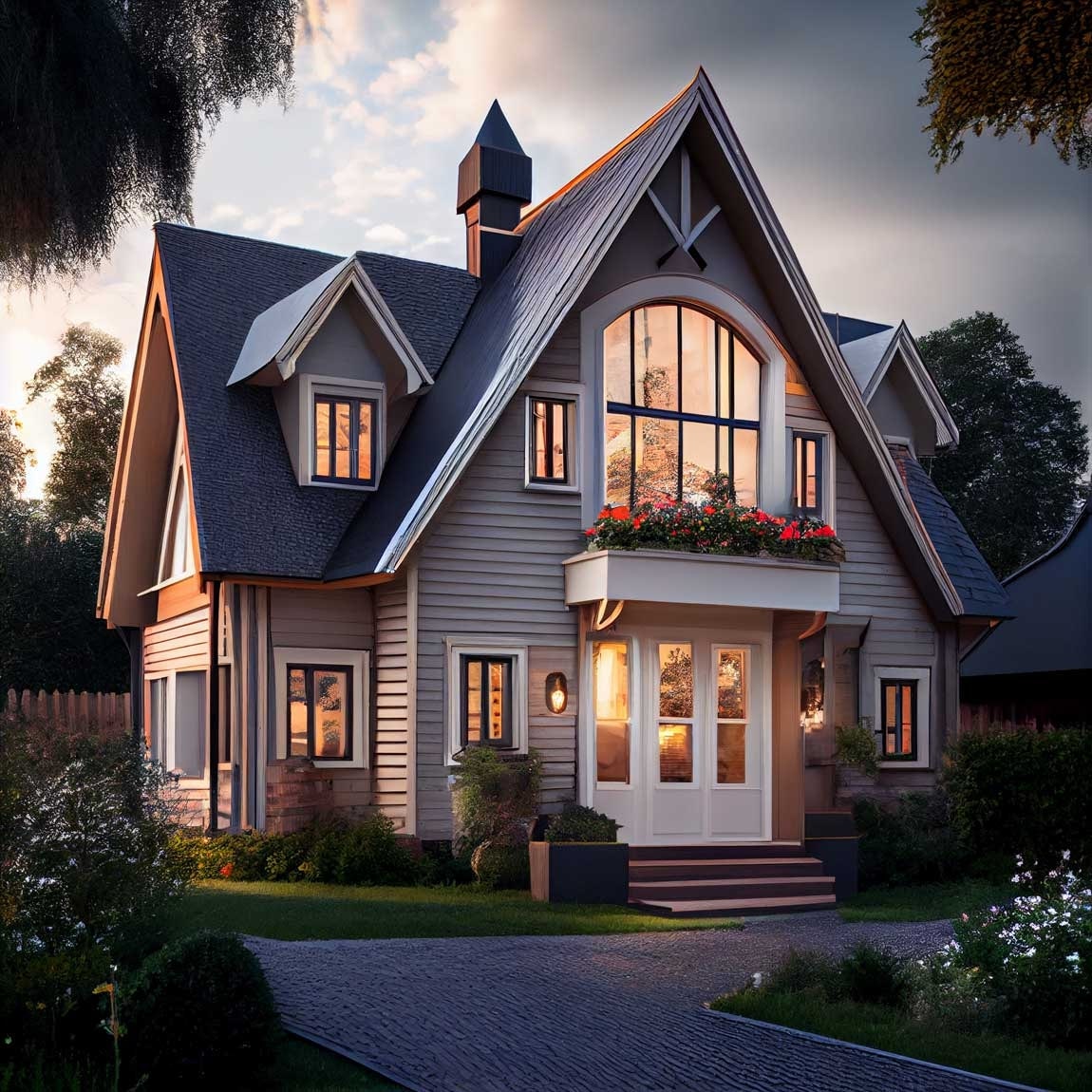 Moreover, this design is similar to the standard gable roof. It only has a few differences in its triangular section. Look at this idea. This box-gable roof has a glass window on every end. The biggest glass window is on the main side. It also has a large door on the first floor.
4 of 17
Butterfly Roof x Traditional House
This is another slope roof. Butterfly Roof is a unique roof. It looks like two wings of a butterfly. This house has two roof surfaces that sloping down in the middle. The butterfly roof creates a small valley on the roof. Meanwhile, the other sides are opposing in the highest position.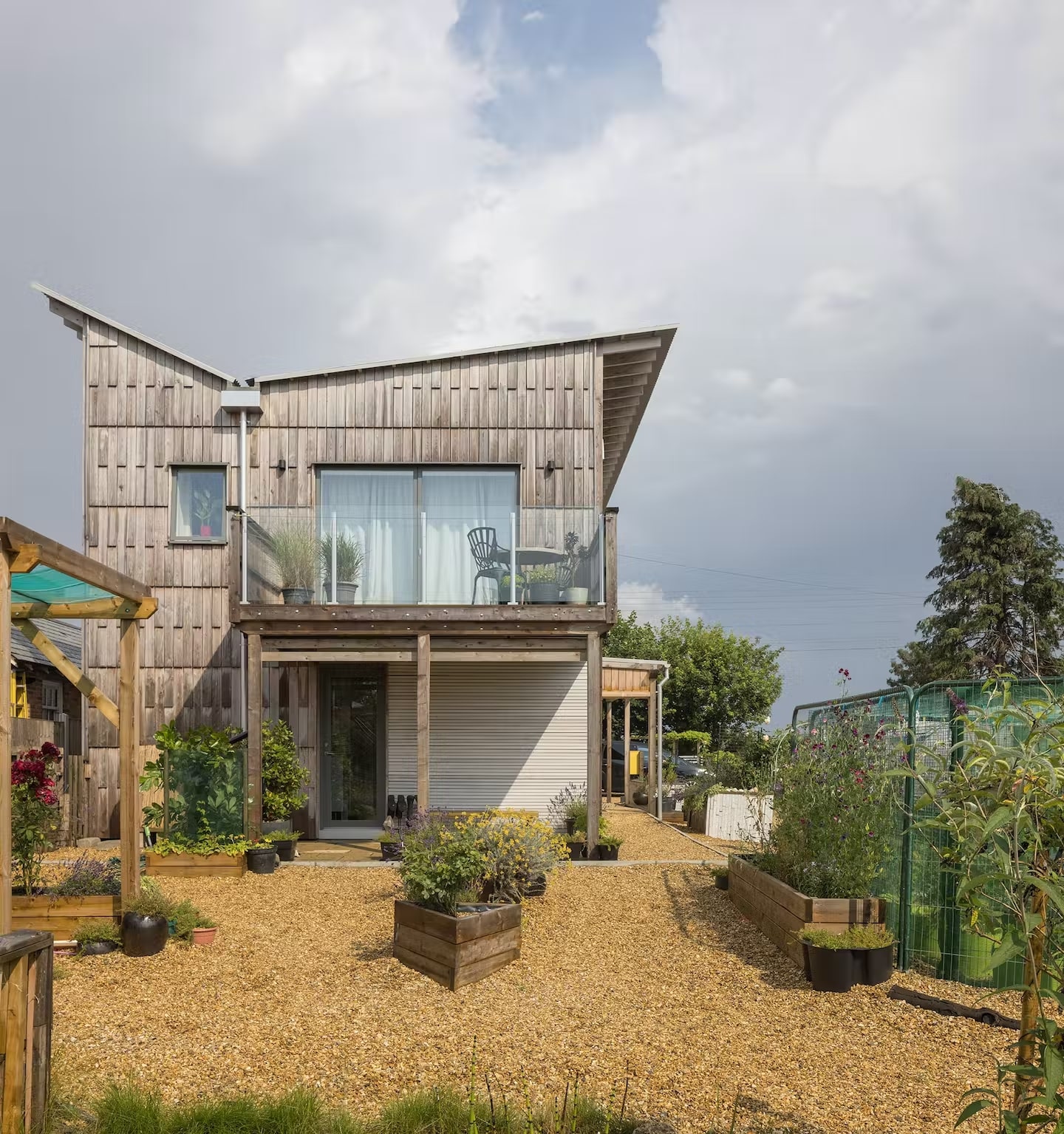 This house has a beautiful Butterfly roof. It looks stunning to decorate this traditional house. The faded wooden walls are classic. It has a small porch that builds up from the balcony. Moreover, this sunny house is simple for people who want to build a small house near their garden or field.
5 of 17
Clerestory Roof for Extra Windows
This idea is an interesting clerestory roof. It is a sliding roof upon another sliding roof. There is a small wall between them that contains a row of windows. These glass windows are useful to invite sunlight into the house. This design is interesting to decorate a small house.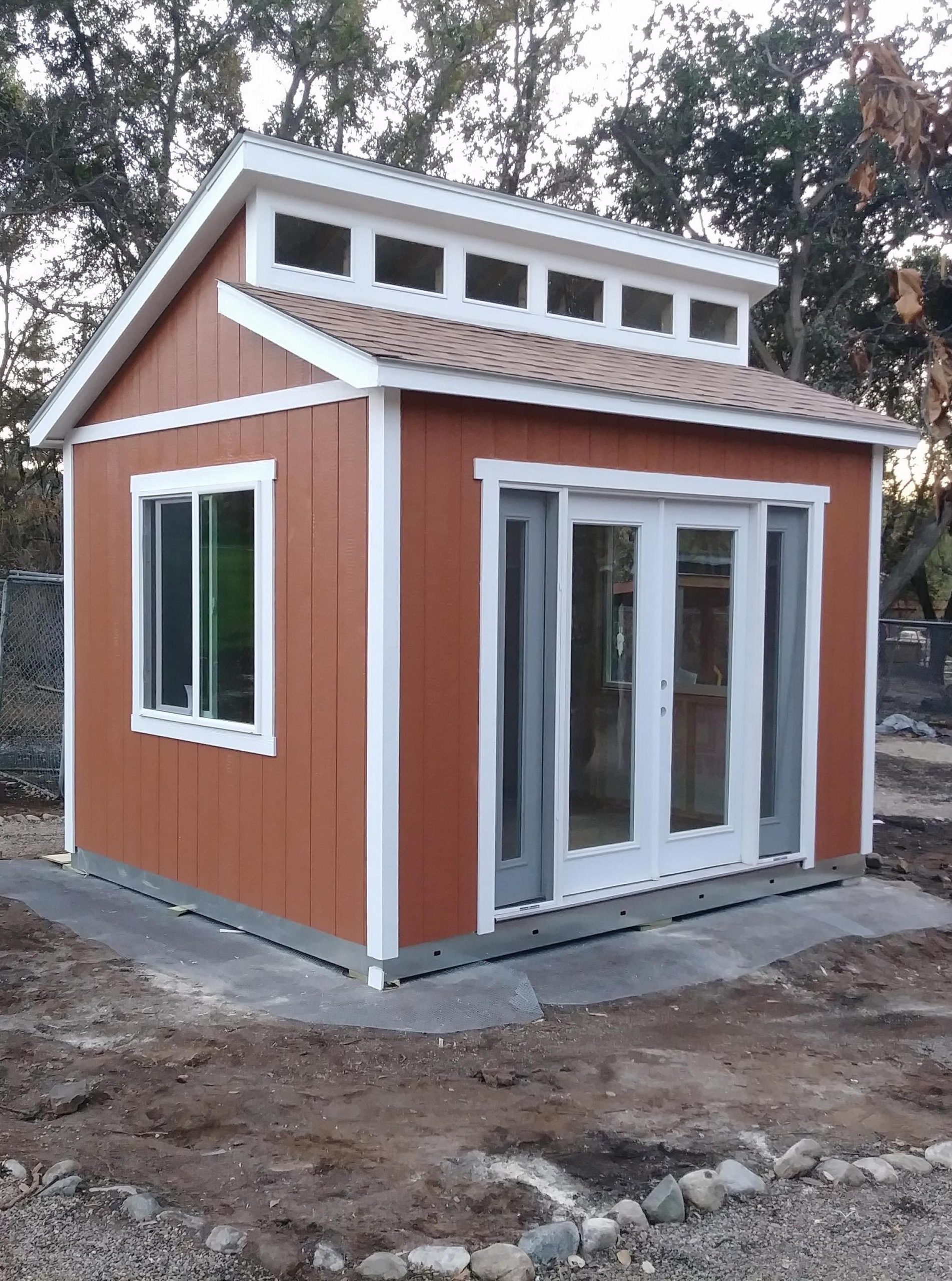 Look at this design. The row of glass windows will maximize natural sunlight and provide ventilation. Also, the sliding roof is versatile. You can use roof tiles or other materials to make a nice roof. This roof only has a small shelter, so you need to build a roof for the porch.
6 of 17
Contemporary Roofline Single Gable
Let's see a classic design. It is a contemporary roofline with a single gable. This house is interesting. It has a single gable for every house. This example has multiple roofs. Every roof is simple and has neutral roof-tiles.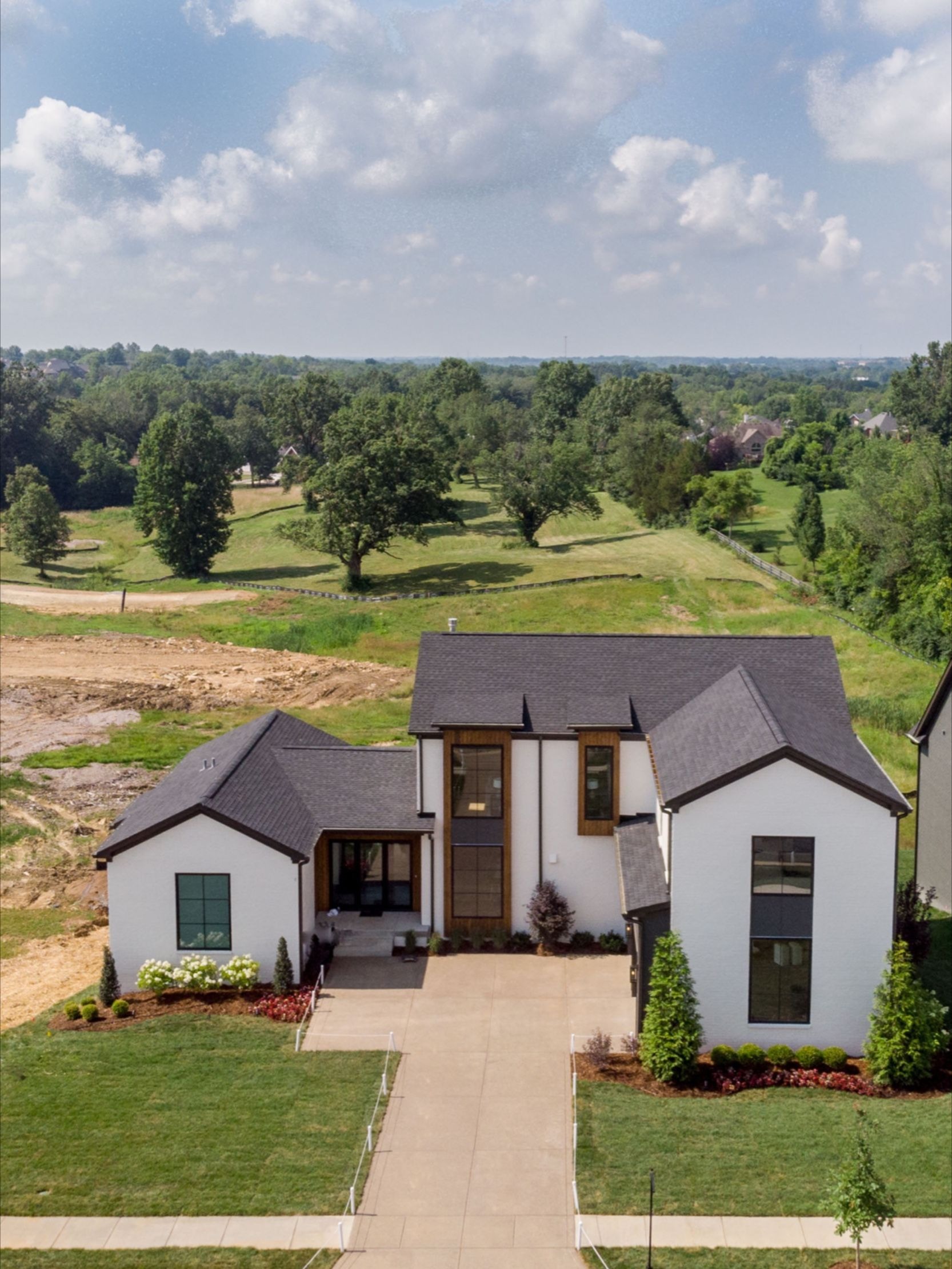 Besides, this contemporary roofline single gable is suitable for a long house. You can use this design to fit any house. This idea has a few small windows on the roof. It is beneficial to add sunlight and ventilation. Even though it has a narrow shade, this roof is stunning for a sunny house.
7 of 17
Cross-Hipped Roof
It is an attractive cross-hipped roof. This house has two roofs that connect. You can't see the roofs in this idea, but it offers a beautiful facade to look at. This house has a long shape with an additional house from the left or right sides.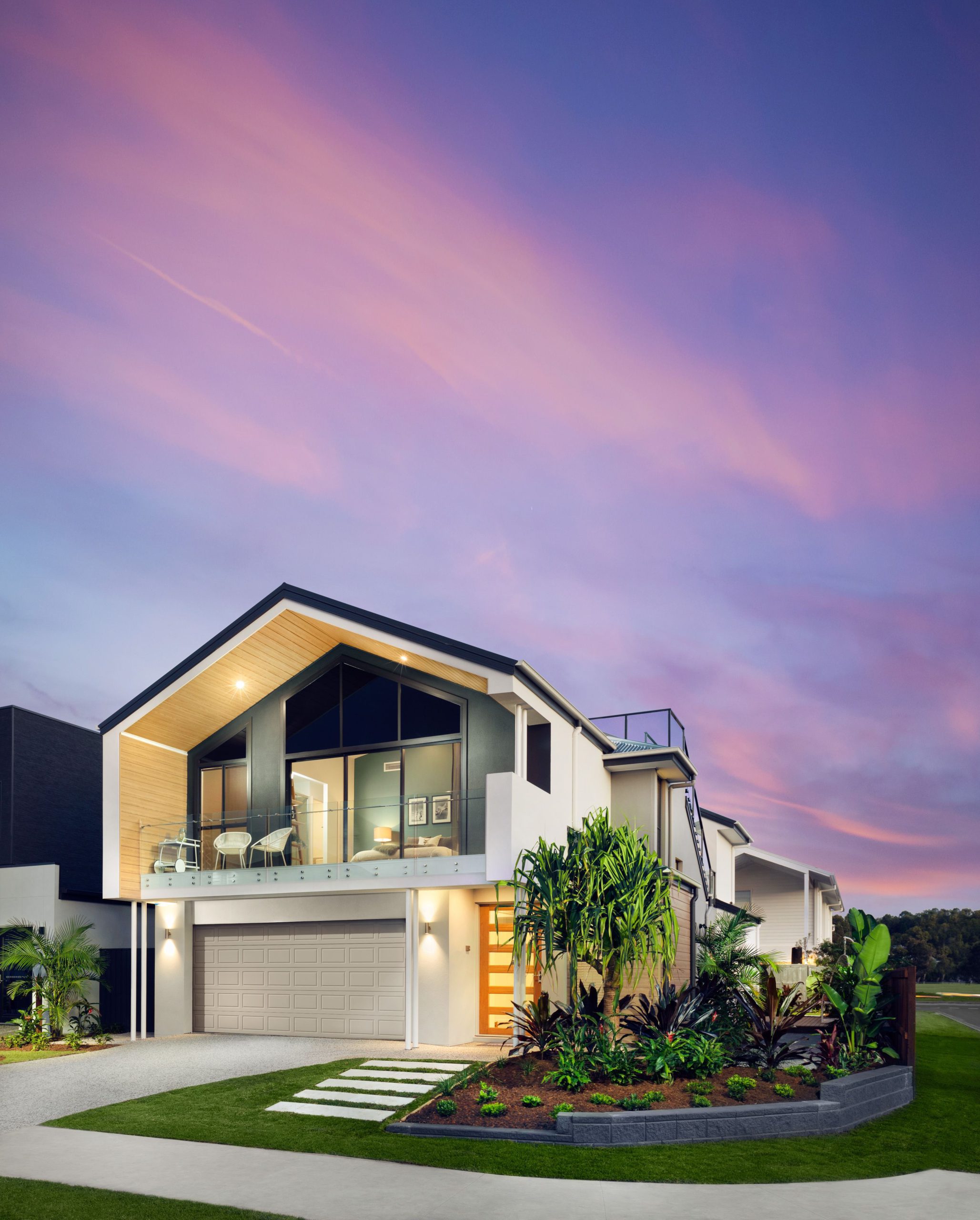 A cross-hipped roof is a nice option for a large house. It has an L shape, so there is a space in front of the house. You can create a small garden or grow a lawn in this space. It makes a beautiful landscape for your house.
8 of 17
Curved Roof
The curved roof has its shape. The curvy roof looks stunning to decorate a modern house. It makes a convex shape to cover a house. This roof design is suitable for a long house or building. The curved roof is beneficial to let rainwater fall off the ground.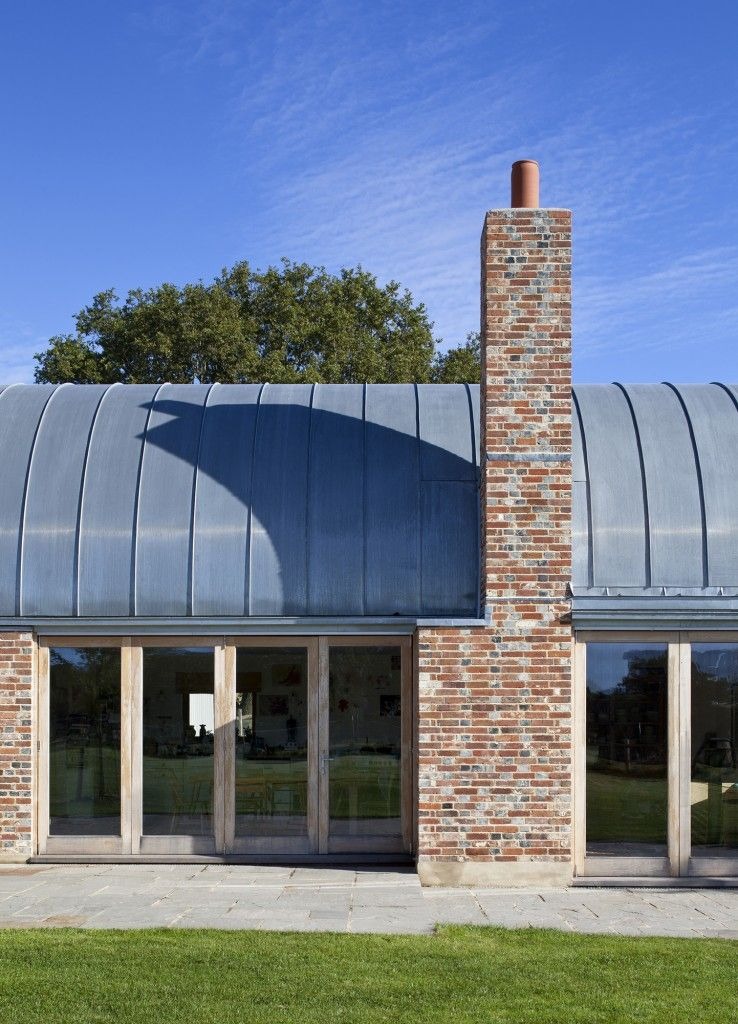 Also, it reduces snow that stuck on the roof during winter. The curvy roof will let snow fall off the ground as well. Moreover, this curvy roof has a unique interior. It provides a high curvy ceiling. Besides that, this roof has no shelter and you need to install a patio or build a roof to create a porch.
9 of 17
Dormer Roof x Simple House
Dormer Roof is one of the popular roof designs. It has a small window on the roof. This idea has a small window as well on the roof. The second roof has a window on the right side. Look at the first roof. You will see no window on it.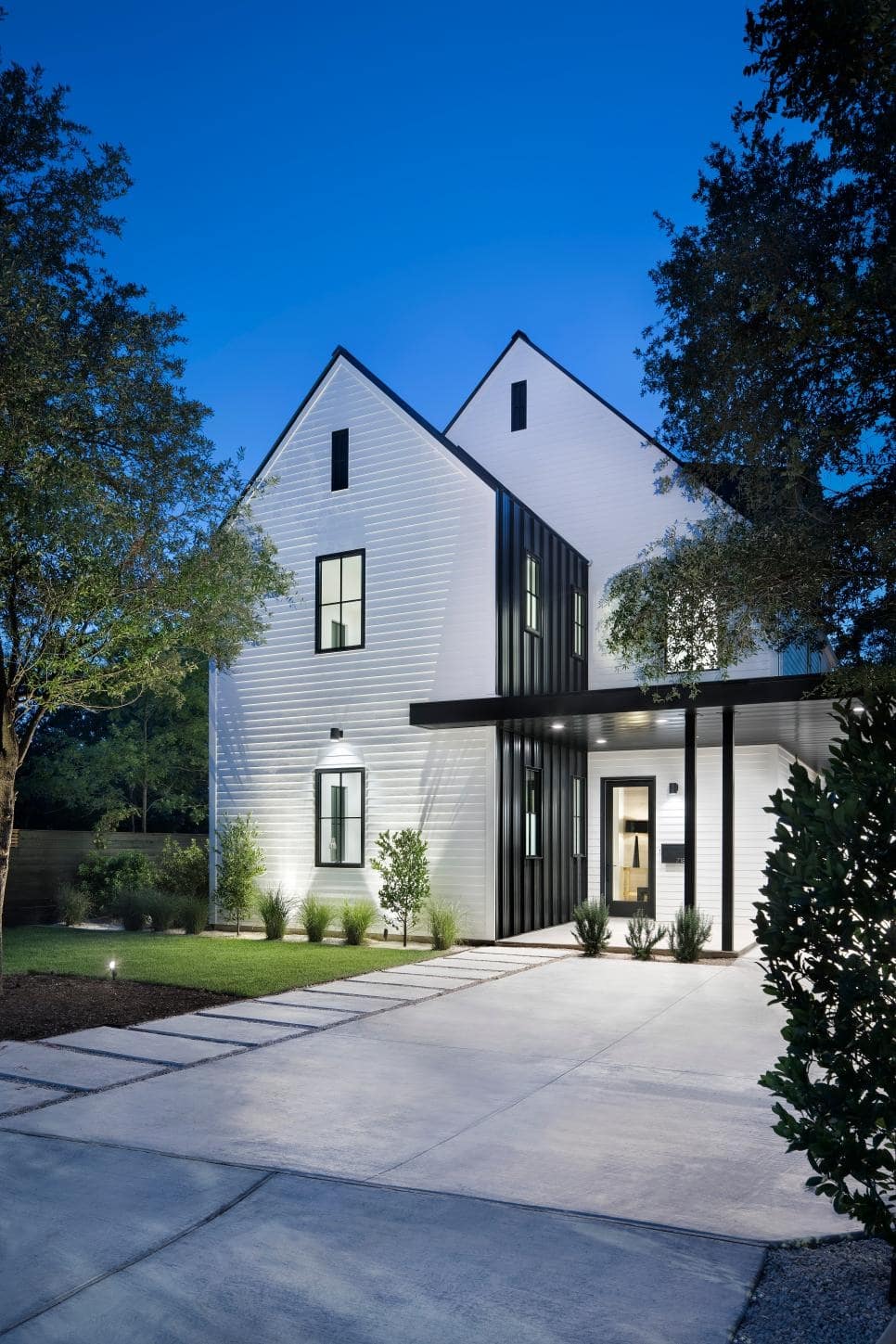 As a home facade, this first roof is interesting. It has a large wall with small windows. There is a small shelter on every side, so you need to shut the windows during extreme weather. Rain and snow can get into this house when the dweller doesn't close the windows. Meanwhile, the small window on the second roof is safer. It has a small roof that protects the window.
10 of 17
A Single Roof for A Long House
This is a single-roof design. It is suitable for a long house. Look at this idea. The wooden house is simple and fits a single roof. This roof is a popular design for a barn house, cottage houses, and other traditional houses. A single roof offers an ordinary design for efficient architecture.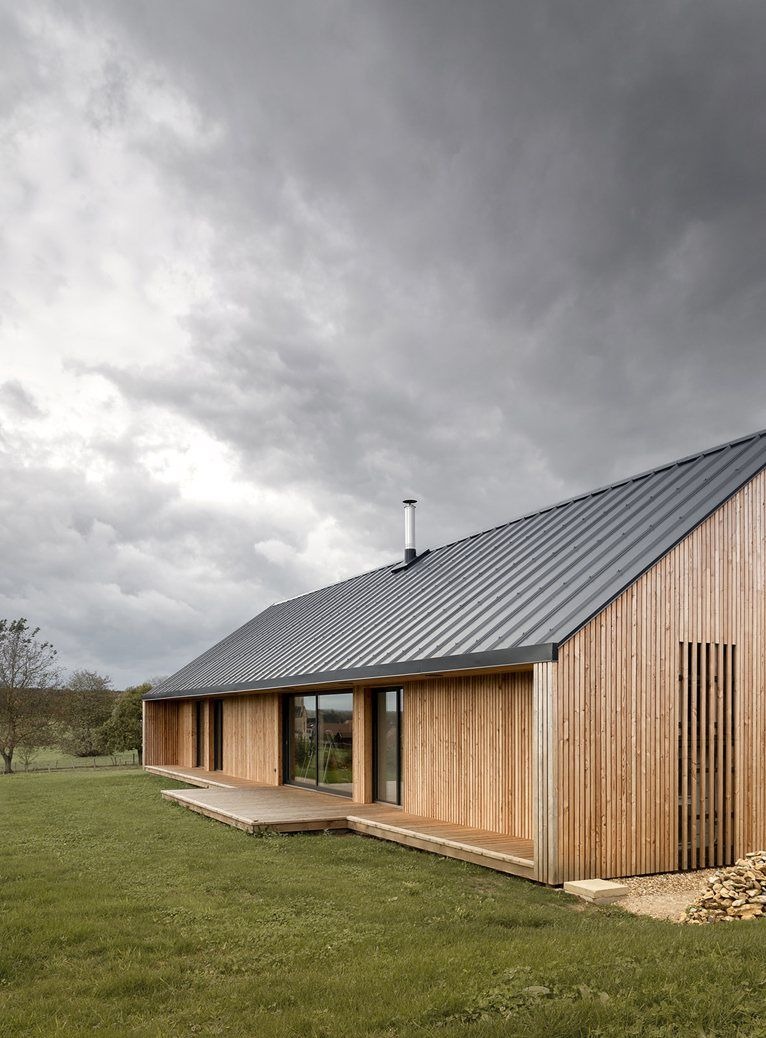 This house uses grey metal roofs. It looks elegant and matches the wooden house. Moreover, this roof has good drainage. Thus, rain won't drop along the edge of the roof. The drainage will bring rain from the roof into the pipes.
11 of 17
Dutch Gable Roof
Dutch Gable Roof is another traditional design. It has a small gable on the top of a hip roof. This idea is a nice design of a Dutch Gable Roof. Like its name, this design is the original roof from the Netherlands. Also, this house has a large shape as well.
The spacious house looks like a barn house. The side of the wall is large. Look at this design. It is a large house with two-story. The second floor uses a large glass wall and the glass door on the first floor. Meanwhile, another roof has a small window.
12 of 17
Flat Roof for A Simple Design
A flat roof is a simple design for minimalist houses. The flat roof is beneficial as a rooftop. You can add some chairs to enjoy a sunset or have a nice party. Besides, some people use this area as a sunny garden. They make a small greenhouse to grow vegetables.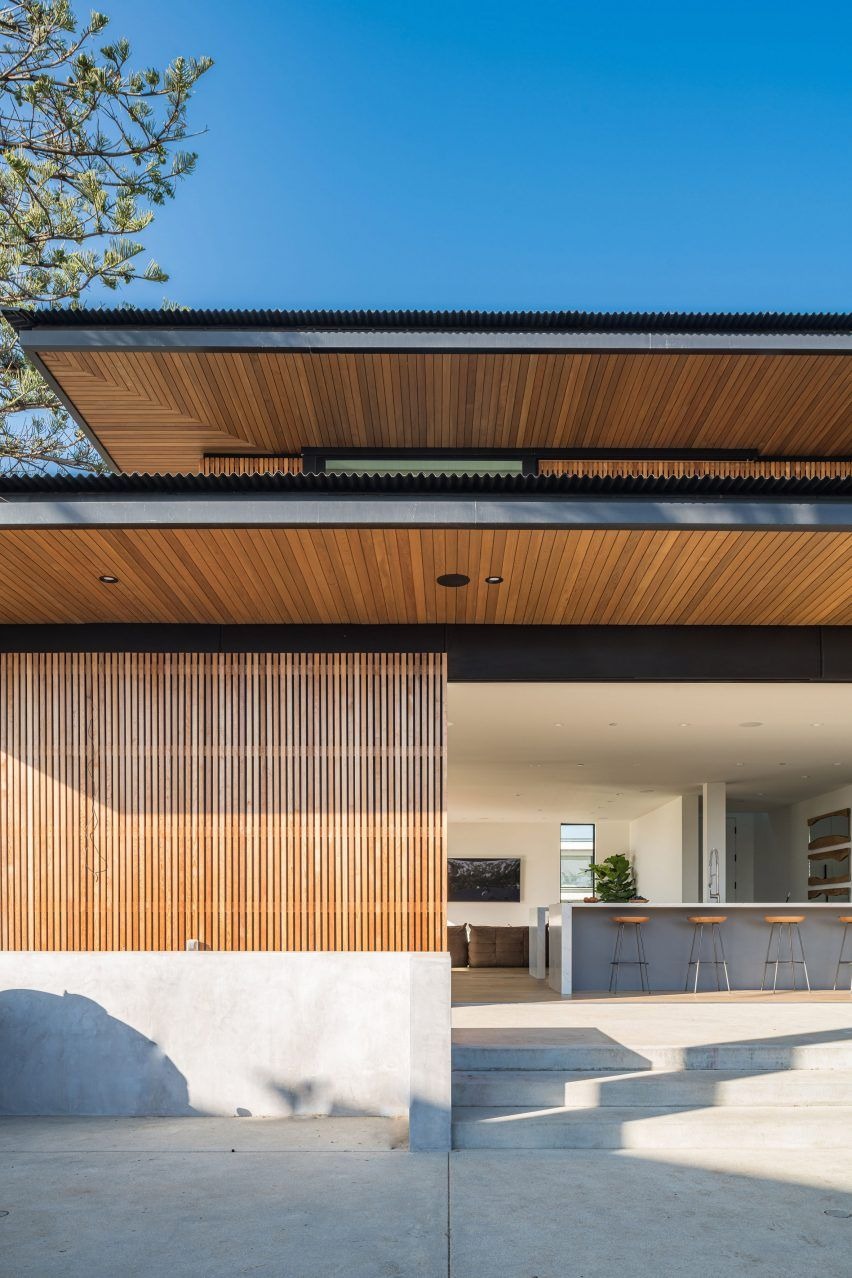 This flat roof is an interesting idea. It is an ordinary flat roof, so you can't use it as a rooftop. This flat roof has a neat design. It brings a geometrical impression to the home facade. Pick contrast colors to make a distinct accent. Look at this design. The black color is the best choice for this wooden house.
13 of 17
Wavy Roof x Modern Architecture
A complicated design is the first impression of this roof. It has a wavy design and curvy edges. The roof tiles are interesting because they fit well on a wavy roof. Like some houses, this house has a balcony. A half roof protects this balcony. It is more interesting with ornamental plants.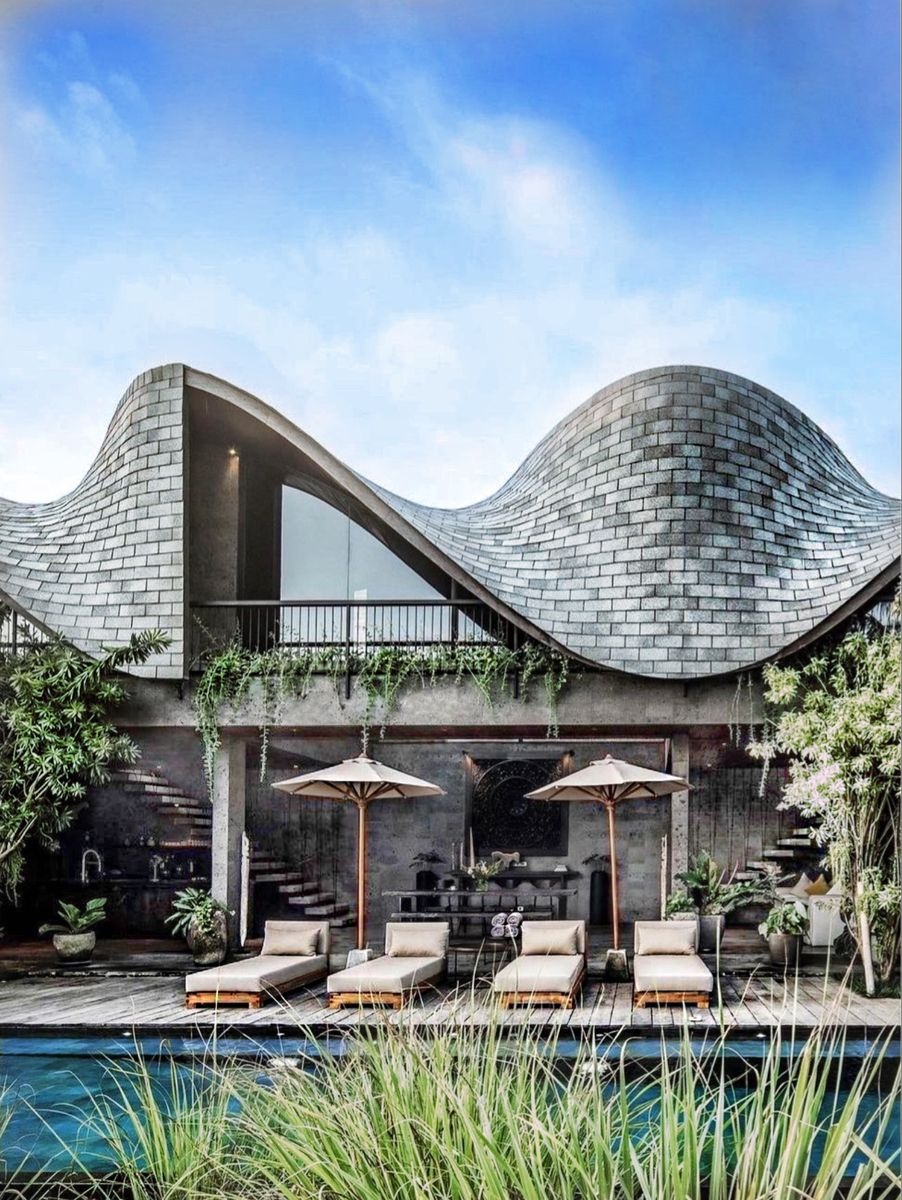 This modern house uses a wavy roof to emerge a unique design. It has two floors. The first floor has a glass door. There are two stairs on both sides to reach the second floor from the outside. Many green plants make a perfect home facade.
14 of 17
Flat Roof x Curvy House
It is a combination of a flat roof and a curvy house. This house is simple. It has a half-circle design. If you like a minimalist house, this wavy house is one of the nice options. Moreover, this house has a flat roof. It matches the curvy house and won't declutter the exterior.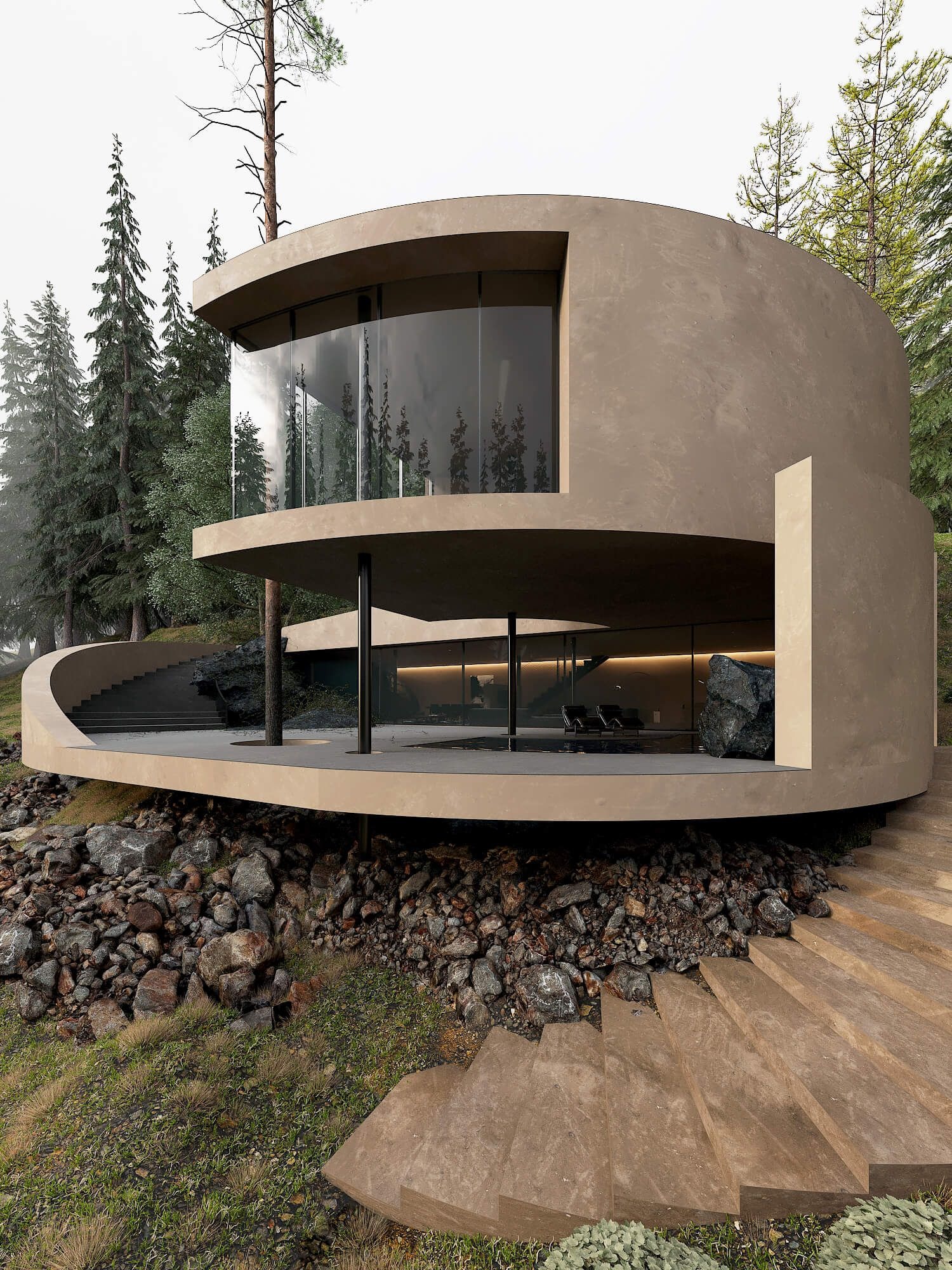 This curvy house is suitable as a modern lake house or beach house. It invites exposure to sunlight through its big glass wall. Meanwhile, the rooftop is beneficial to enjoy sunrise or sunset. Also, you can make a little vegetable garden.
15 of 17
A Single Steep Shed Roof
This is a stunning shed roof. It looks attractive with the steep top. This idea is an interesting lake house. The shed roof is useful to bring natural sunlight inside the house. The sliding slopes make this house looks bigger.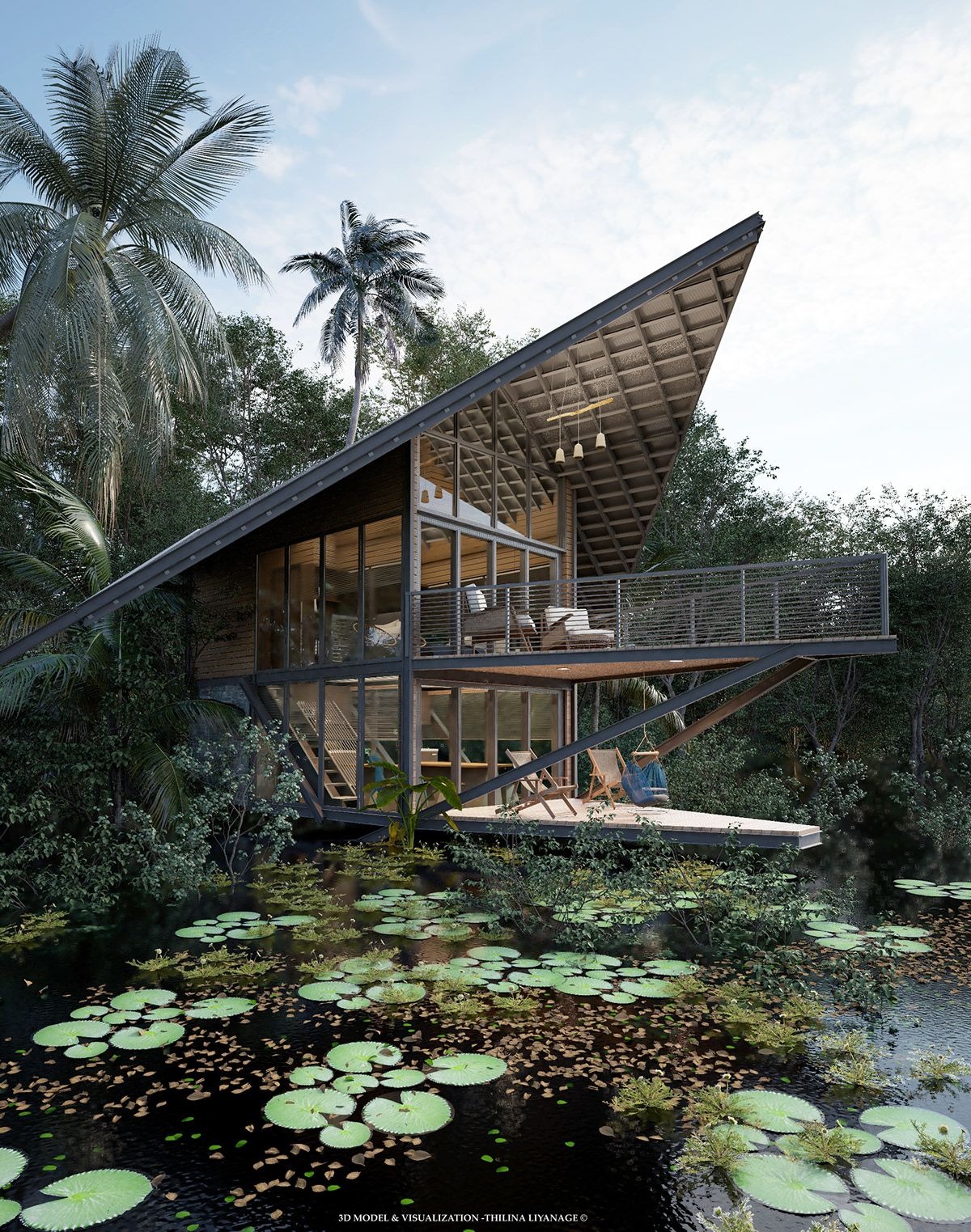 It has two-story. The first floor has a large porch. You can put some chairs and tables in this area. Meanwhile, the second floor is perfect with a balcony. This balcony has comfy furniture to enjoy a natural view. It has some pendant lights that hang on a steep roof.
16 of 17
Skillion Wood x Glass Roof
Let's see the last idea. It is a skillion roof for a house. This roof consists of wood and glass roofs. The lower roof is made of glass. Meanwhile, the upper roof is made of wood. This design is exposing a half roof because of the transparent glass.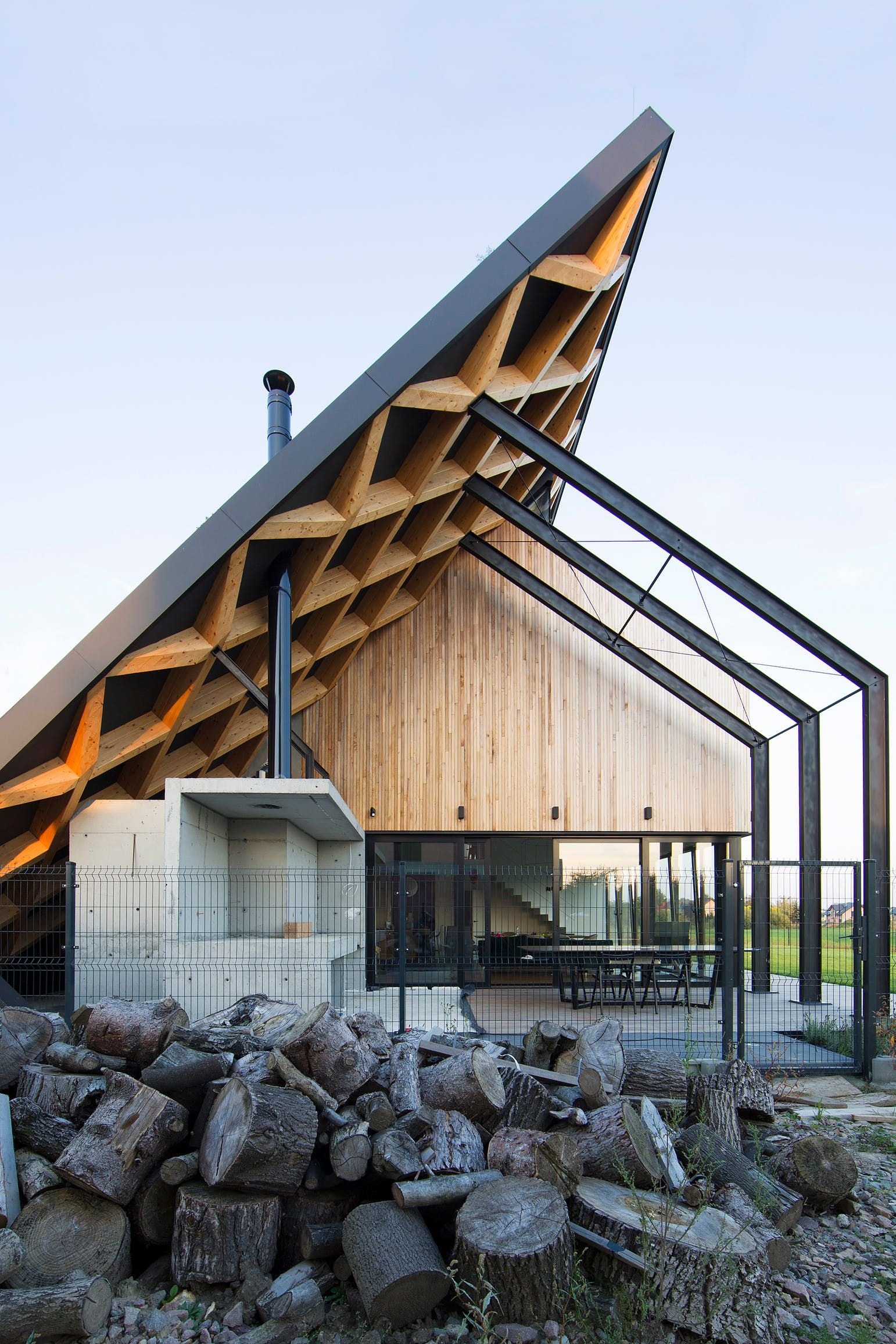 Thus, it brings exposure to sunlight directly into the porch. This house uses this roof as an outdoor kitchen and dining room. Meanwhile, the wood skillion roof covers other parts of the house. This house has two different roofs and they match each other.
17 of 17
These are 17 Roof Designs for Your Fascinating House and Its Functions. Every roof matches the house because it has a unique characteristic. Also, every roof has a different function. They protect the house from extreme weather and keep it warm. Thus, all ideas of roofs are beautiful and inspiring for every house. We hope you find the most interesting roof design for your house. Good luck and happy decorating!