Druhomes.com – A guest room is a special room for inviting guests for a sleepover. Some people have a guest room in their house. This extra room should be comfortable and clean. you can start designing the guest room with some things. if you want to create a cozy room, try to apply these seventeen ideas to your guest room. Read on the 17 Tips to Make A Comfortable Guest Room below!
Comfy Bed
The first tip is to put on a comfortable bed. it is a must-have furniture to make a nice guest room. You can pick a single bed or double bed. it depends on your need to welcome the guest. Don't give an old bed that has some broken parts. Thus, observe the bed first before welcoming the guest into this room.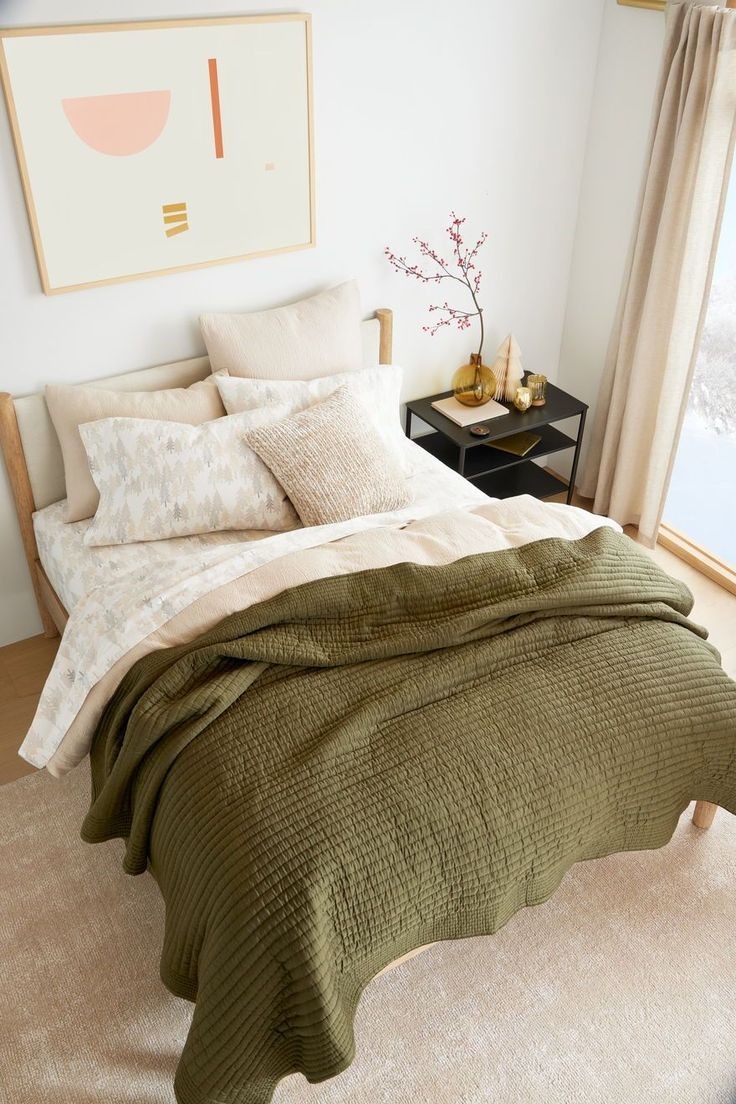 Besides, you don't need to put the new bed. It is okay to use an old bed as long as it is comfortable. Also, you can replace the bed with a simple mattress on the box spring. Furthermore, a sofa bed mattress can be another choice for a bed.
1 of 17
Decorate Bedding
The bed decoration is important for interior design. You need to redecorate the bedding to make a comfortable bedroom for the guest. Beyond getting a comfortable bed, think about having a nice bed sheet, pillow, and linen. Those items are useful to complete your comfortable guest room.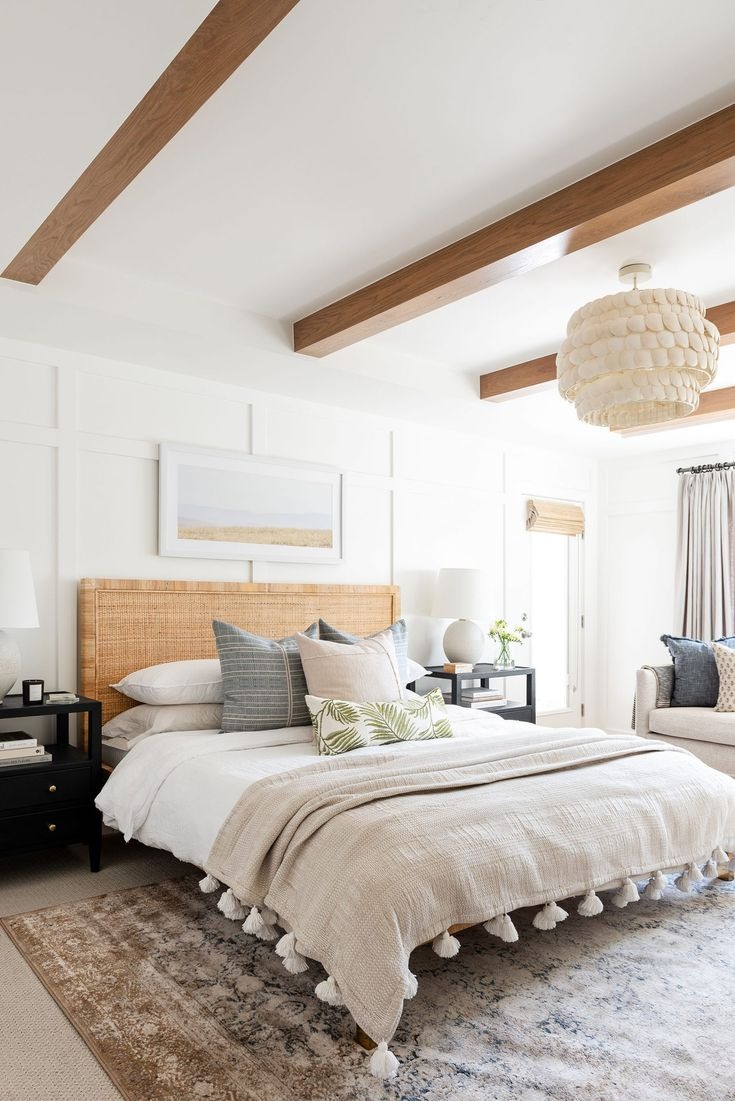 You can try to apply a Minimalist design. It is stunning with full white accents for bedding. Then, add 1-2 grey pillows for contrast. If you want to sweeten the bed, add a comforter near the footboard. Also, add extra blankets to make it cozy.
2 of 17
A Place for Suitcase
A guest needs a space to put their suitcases. Therefore, provide a clean space like a big table in the guest room. You can put a small bench in this room, near the door. Then, tell your guest to put their luggage on that furniture rather than putting it on the floor.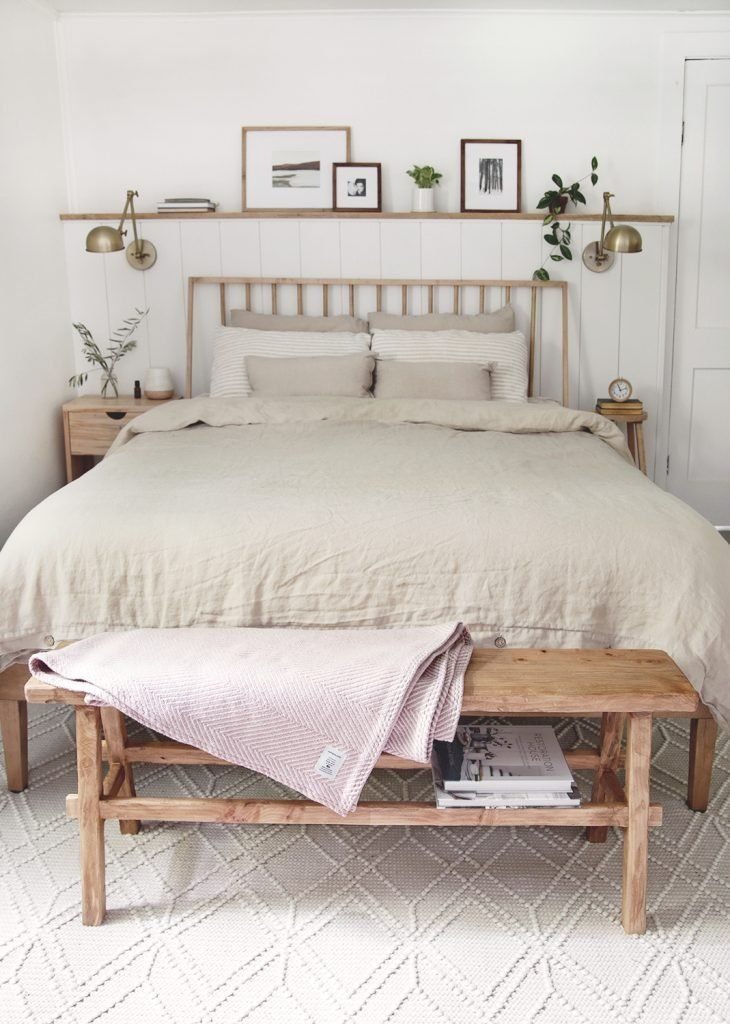 Furthermore, you can add a rack or hooks on the wall. The hooks are useful for hanging a coat, hat, sling bag, and other small things. Then, this furniture will keep your guest room looking neat. Try to pick an interesting design for that furniture if you want to go on style.
3 of 17
Clean All Your Stuff
A guest room is probably full of your stuff before inviting a guest.  Some people may do the same as you. They have a beautiful collection of books or dolls in that room. If you invite a guest into your house, it means you are ready to provide a comfortable place for them.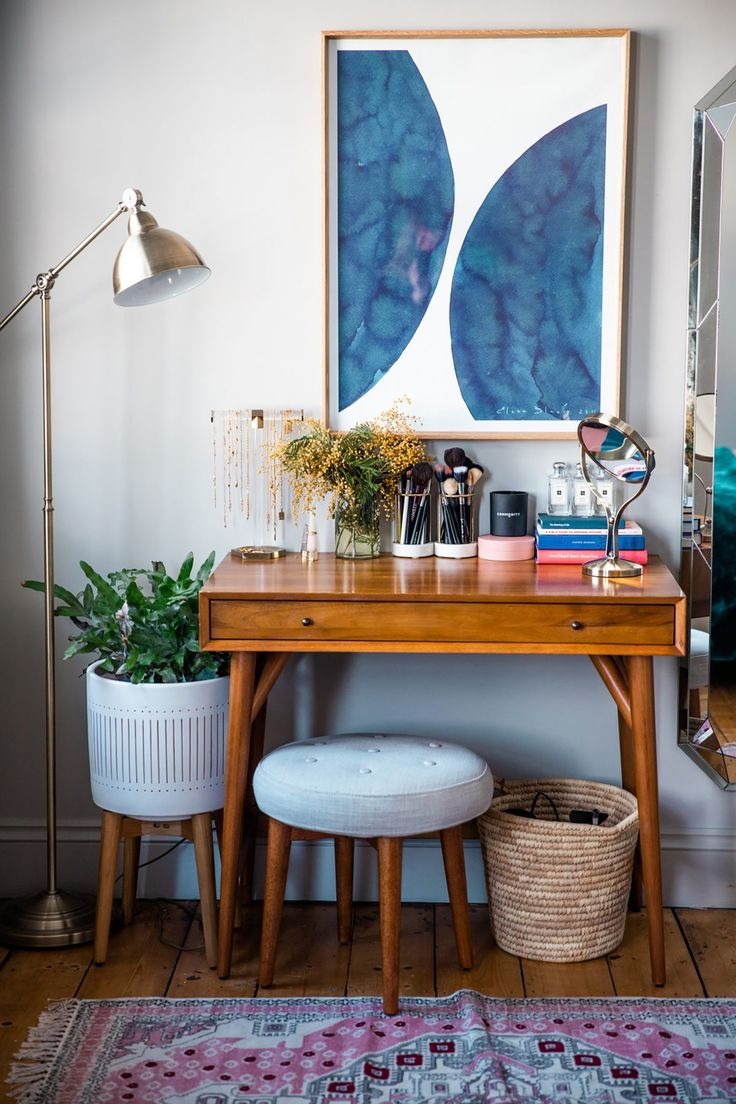 First, you need to clean all your stuff from the guest room. It gives enough space for the guest to arrange their stuff. More spaces will bring a comfortable room. It is enough to leave the only useful things for your guests like a clock.
4 of 17
Comfy Seat
A seat will make a great change in a guest room. It is another comfy place to sit or take a nap. Some guests do not feel comfortable to sit on the bed. Therefore, put a comfy seat as an alternative sitting area. You can put a single sofa or a comfy chair. Then, add a cute pillow cushion on it.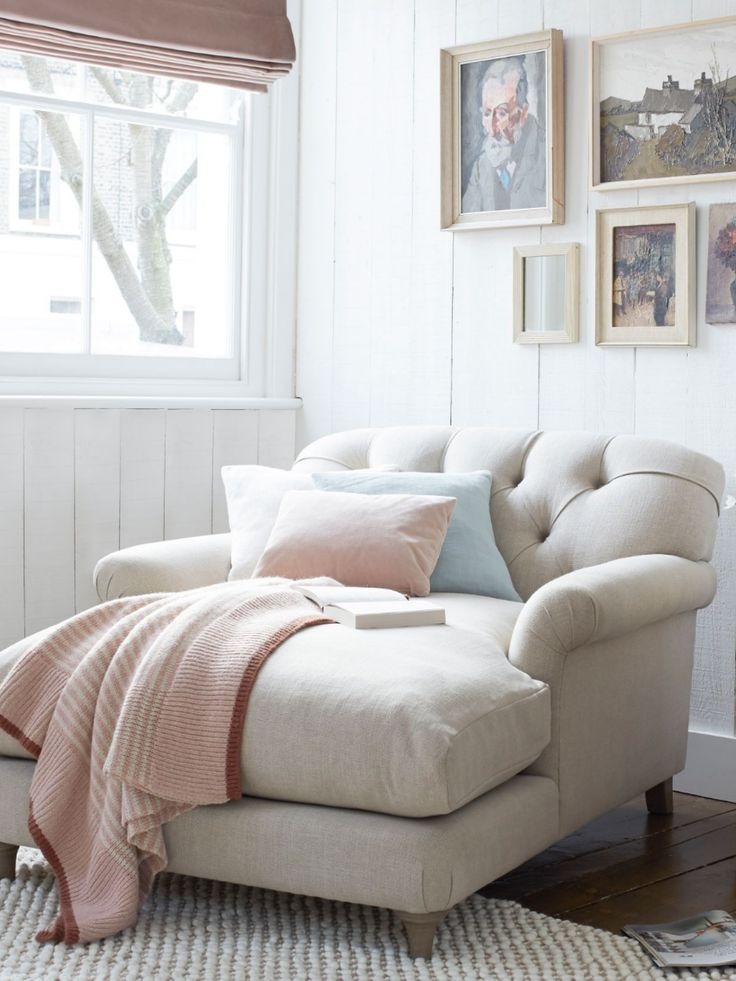 Moreover, add a standing lamp, in case your guest wants to enjoy a night reading. The seat is more stunning to put near the window. Therefore, the guest can enjoy the view from your guest room. Ensure that the sitting area is the best place to rest.
5 of 17
Add Lightings
Lighting is a must-have element in every house. It is one of the important things to put near the bed. You can start designing it by adding a wall lamp or desk lamp. Besides, the important thing is having a light control near the bed. Therefore, the guest can turn on and off the light from the bed.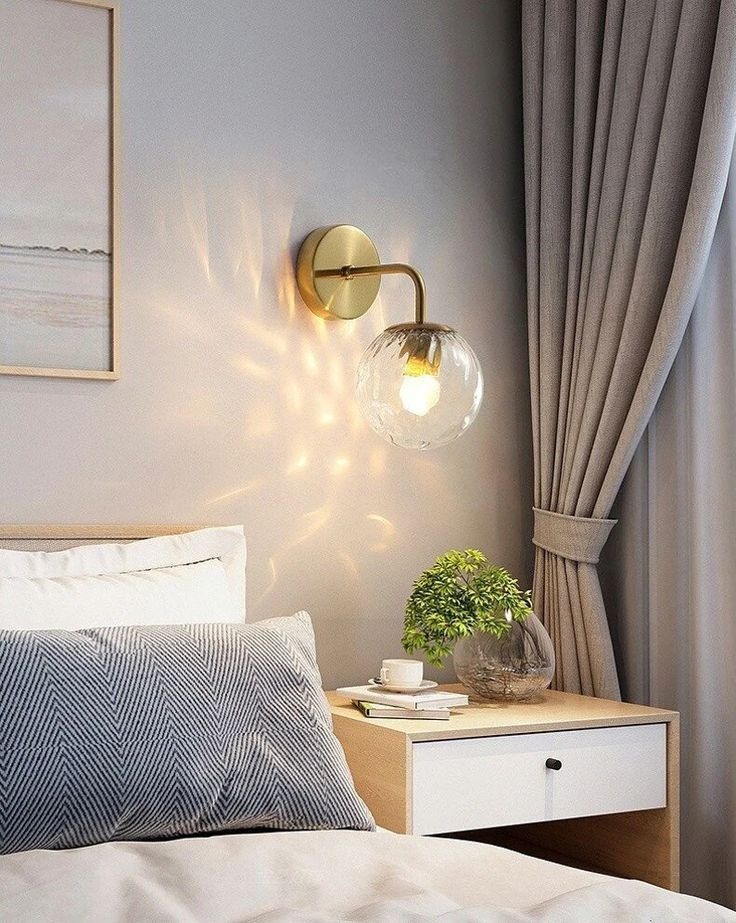 The color of the light will determine the ambiance as well. You can install an orange light to create a warm impression in the guest room. Meanwhile, the white light is also good to get a brighter impression. It is okay to have the white light and orange light so the guest can use the preferrable light.
6 of 17
Have Enough Cabinet
The cabinet is another storage for a guest room. You need to put at least one cabinet in this room. Let your guest put their clothes and stuff neatly. It is more useful if the cabinet has some hooks or a mirror behind the door.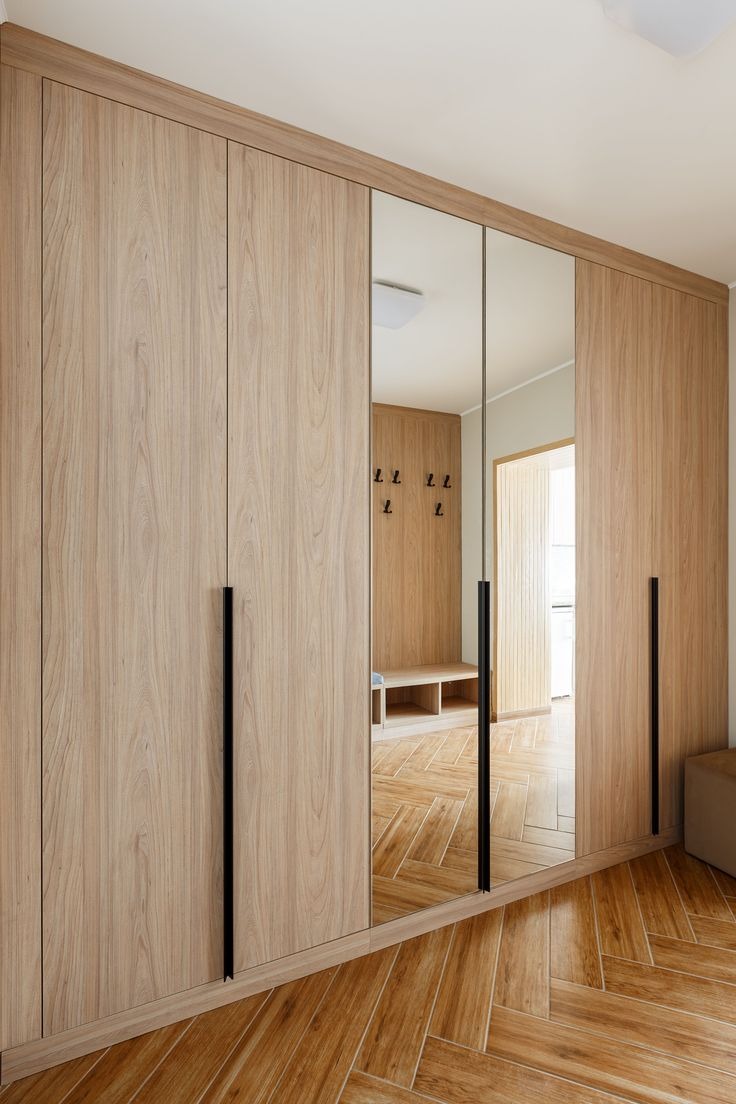 Also, clean the cabinet from dust and dirt. It is more stunning to put a fragrance inside it. Therefore, they can hang some clothes and keep them fresh. In addition, don't forget to supply 5-8 hangers.
7 of 17
Add Side Table
A side table is functional for most people. It loads small stuff near the bedroom so they can reach them easily. Thus, you can add a side table for your guest room. It helps put the phone, book, clock, and other small things. Ensure that the side table fits the space near the bed.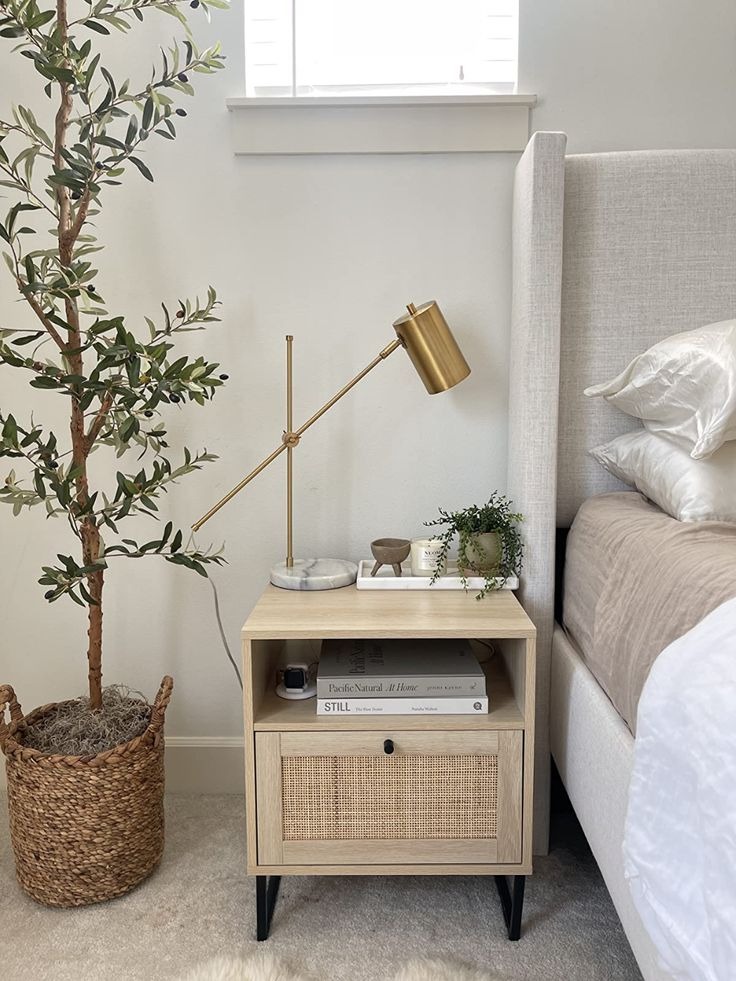 Furthermore, you need to take all your stuff from the side table if you have something there. Then, clean the side table clean so your guest can put their stuff inside it. In addition, the side table is useful to load the desk lamp, in case you need a warm light to enjoy a night's reading.
8 of 17
Provide Small Things
In a bedroom, there are small things like pens, paper, tape, tissue, etc. You can add these things to a guest room. These small things will make a homey impression in that room. Also, they are necessary for the guest to do a small thing like writing or something.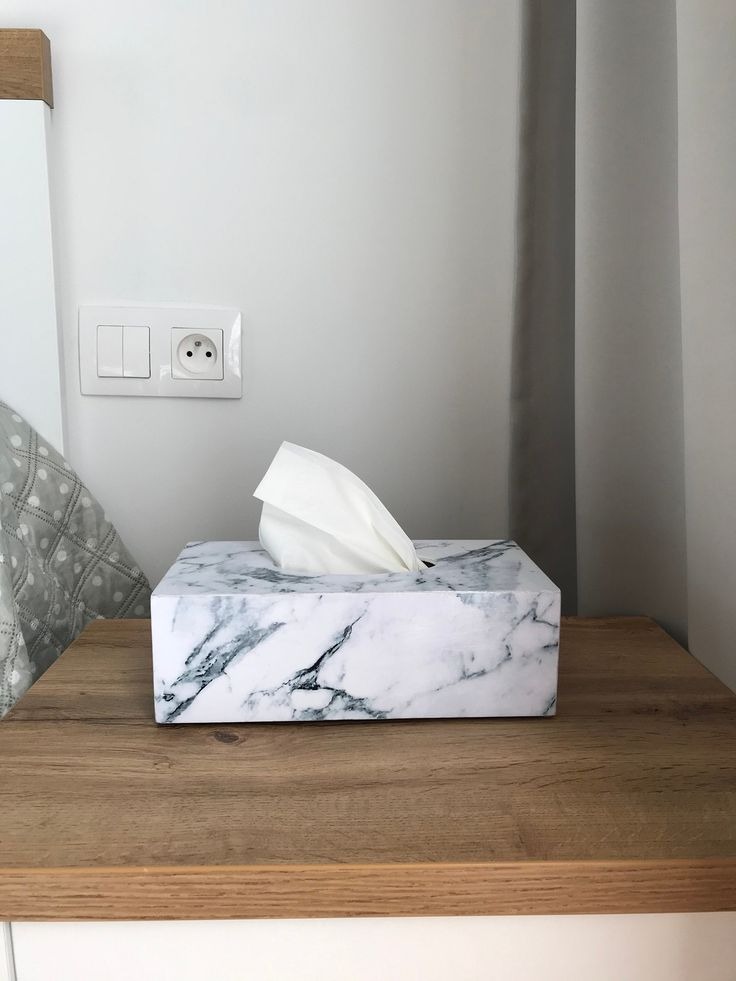 In addition, you need to tell the guest where the small things in that room are. If you only have one iron and the guest needs it, tell them to ask you everything they need. These things are helpful for the guest while enjoying your home.
9 of 17
Add Curtains
Curtains can make privacy for some people. It can be an easy choice for adding privacy to your guest room. Try to add curtains that connect to the interior design of your guest room. It is okay to go on the same shades or pick contrasting colors. Curtains will add an accent to your guest room.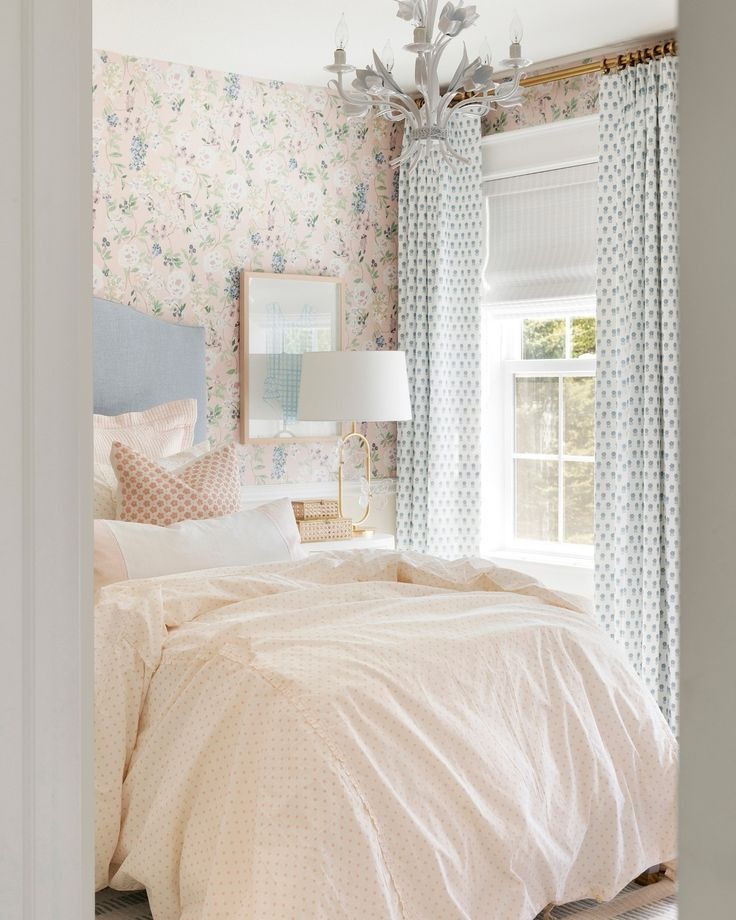 Moreover, the guest room will be more stunning with patterned curtains. The floral pattern is one of the popular designs for curtains. If you want a simpler design than curtains, add a blind or lace. It creates a semi-privacy as people in guest rooms can see through it.
10 of 17
Tell the Rules
Welcoming a guest in your home means you have a new person in your environment. It is important to tell the guest about your rules. For example, provide instructions for your guest about the security system in your house. Also, tell them the time to lock all doors and windows every night.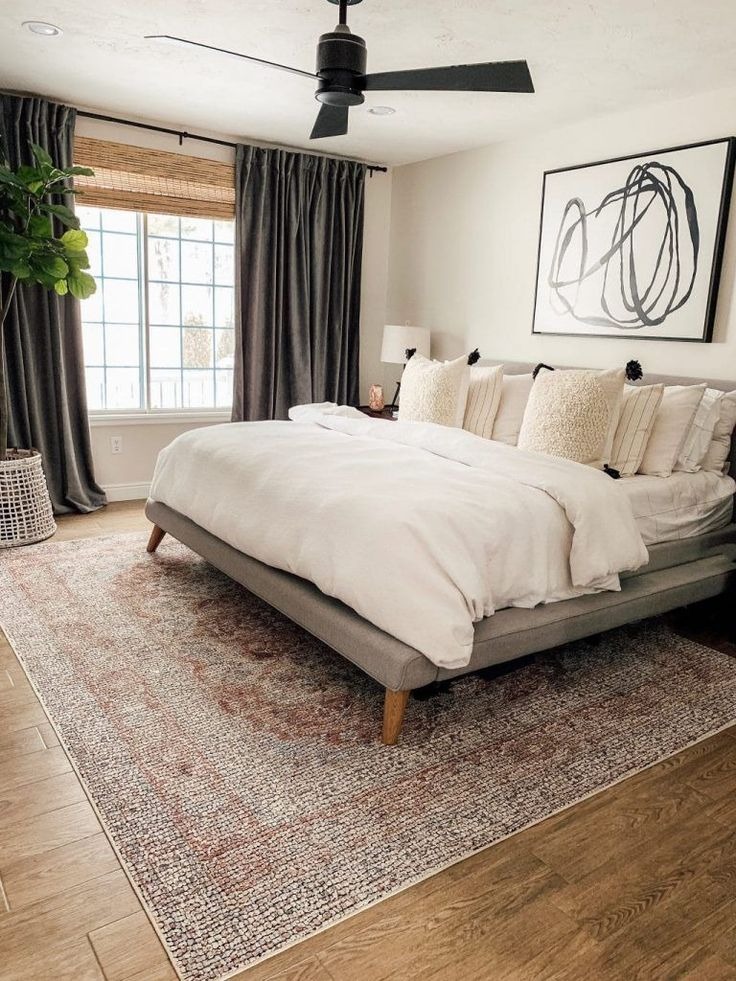 Besides, don't forget to tell them about the community around your house. There are some things that they can't do in your community like playing music out loud. Ensure that your guests have a comfortable time while living in your house and never bother your neighbors.
11 of 17
A Long Mirror
A mirror is a must-have thing in the bedroom. It is better to put a long mirror in your guest room. This thing is useful to check their look before going somewhere. Also, it has a good reflection to show everything from the tiptoe to the head.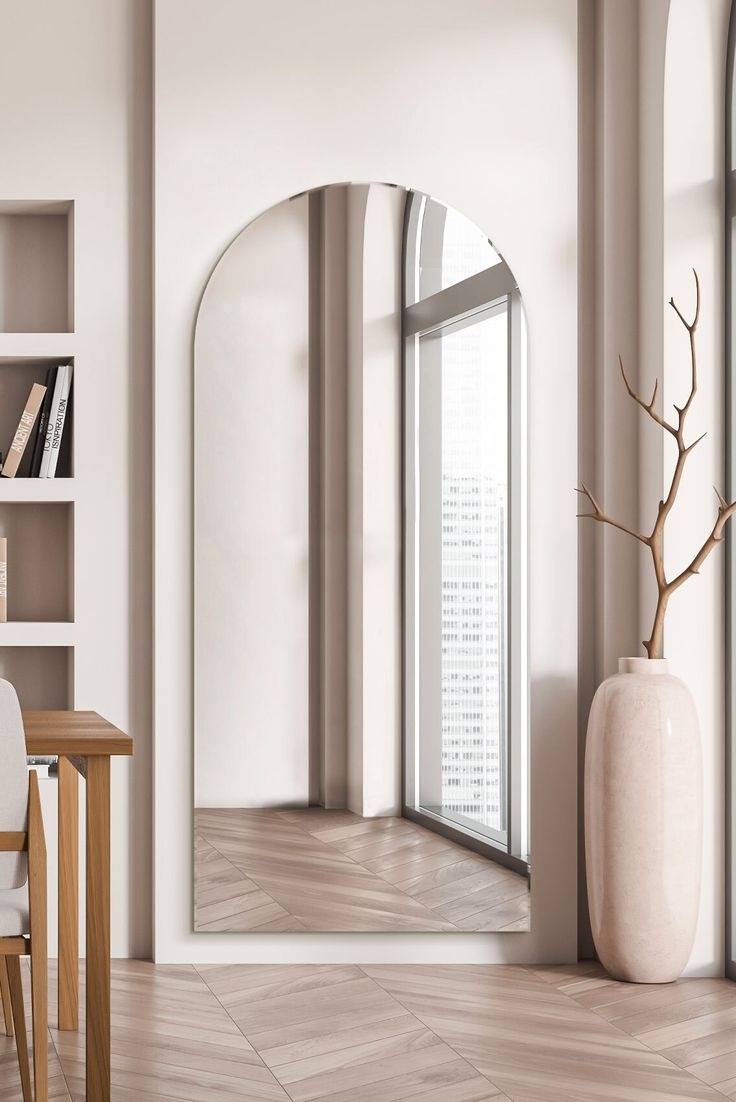 Try to pick a long mirror with a strong frame. Also, find the best mirror that fits the guest room. For styling up, add string lamps or indoor plants on the floor. Don't forget to clean the mirror so it gets a clear reflection.
12 of 17
Put Water or Breads
Having a glass of water is beneficial to provide a basic need. You can use a glass bottle and a glass cup on the side table. Therefore, your guest can take the water after waking up. In addition, you can put some bread too. Those items will provide energy for your guests before having breakfast.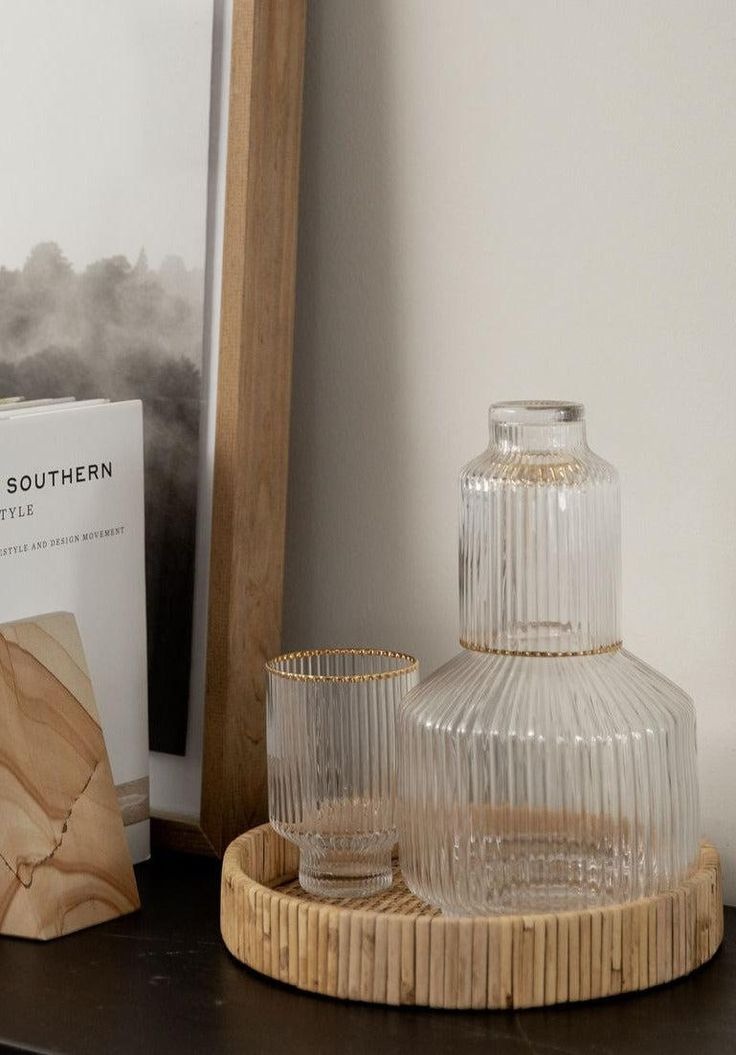 Moreover, they can eat the bread when getting hungry in the mid the night. They don't need to wake you up or sneak down to your kitchen. Besides, it is better to ask them if they want a simple meal. Then, you can prepare it as they want.
13 of 17
Add Some Books
Some people like to read books. Thus, put some books in the guest room, in case your guest wants to read something before taking them a bed. Pick the best book or the preferable ones if you know their favorites. Then, arrange your book collection on the bookshelves. They look nice to decorate your wall or bedroom cabinet.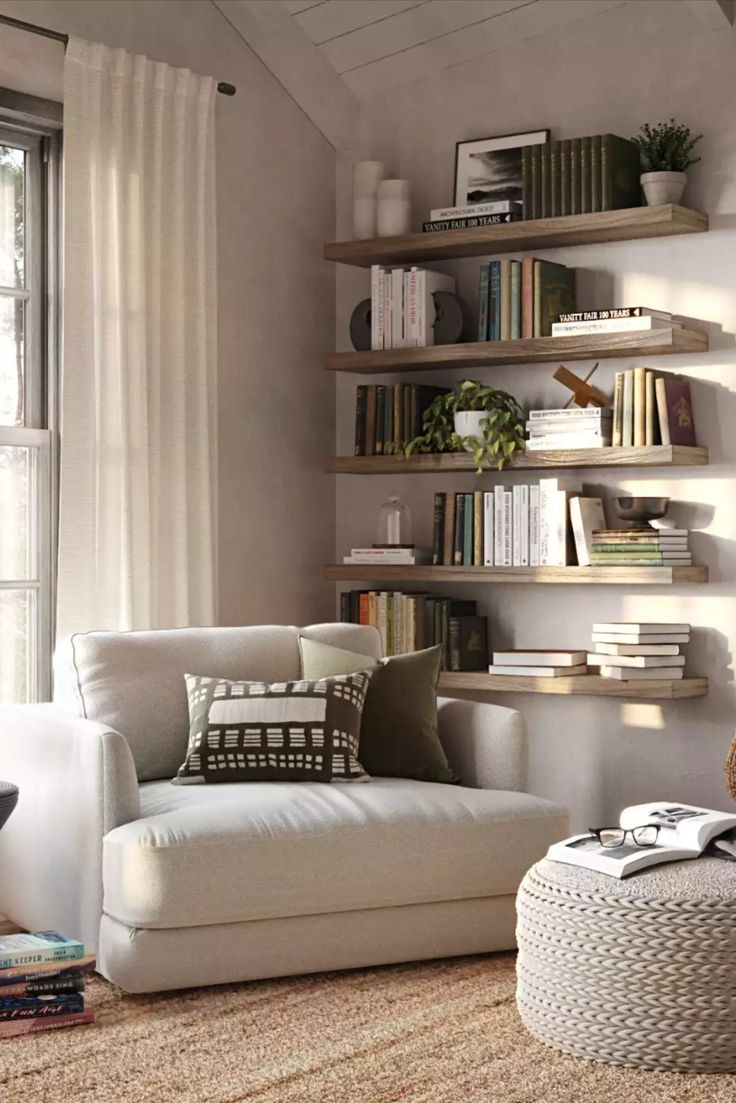 Also, share your recommendations for the best book with your guest. Put them on the first list of your book collection. It is better to put a table lamp on the side table. Make as comfortable a reading area as possible for your guests.
14 of 17
Put A TV
TV is one of the best entertainment for your guest room. It is much appreciated to deal with boredom. The simple TV is okay to install in the guest room. The important thing to consider is the location to put on your TV. Install a TV in front of the bed is nice to get a proportional angle.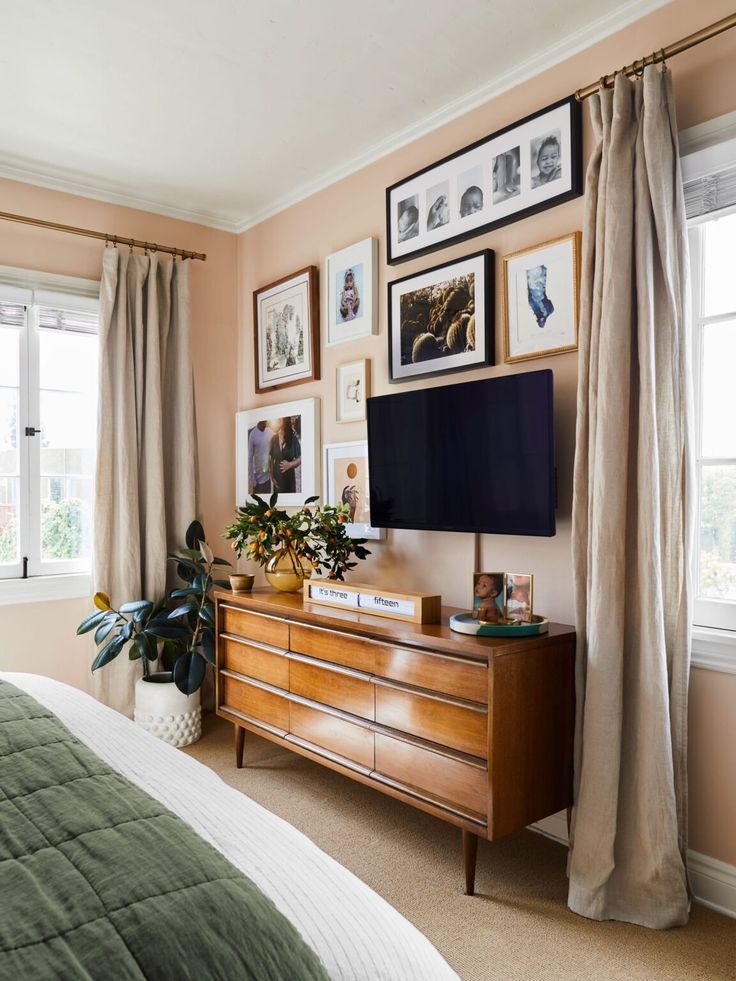 Meanwhile, you can put the TV on the wall or load it on the cabinet. This electronic thing is quite helpful to entertain your guest while resting on the bed. Therefore, put the remote control on the side table or TV cabinet. It makes your guest find the remote.
15 of 17
Basic Toiletries
Toiletries are must-have things in the bathroom. You need to provide the basic toiletries in the guest room just in case they forget to bring theirs. There are toiletries like a toothbrush, toothpaste, shampoo, and soap that you can provide. Then, put them together in a tray or a glass.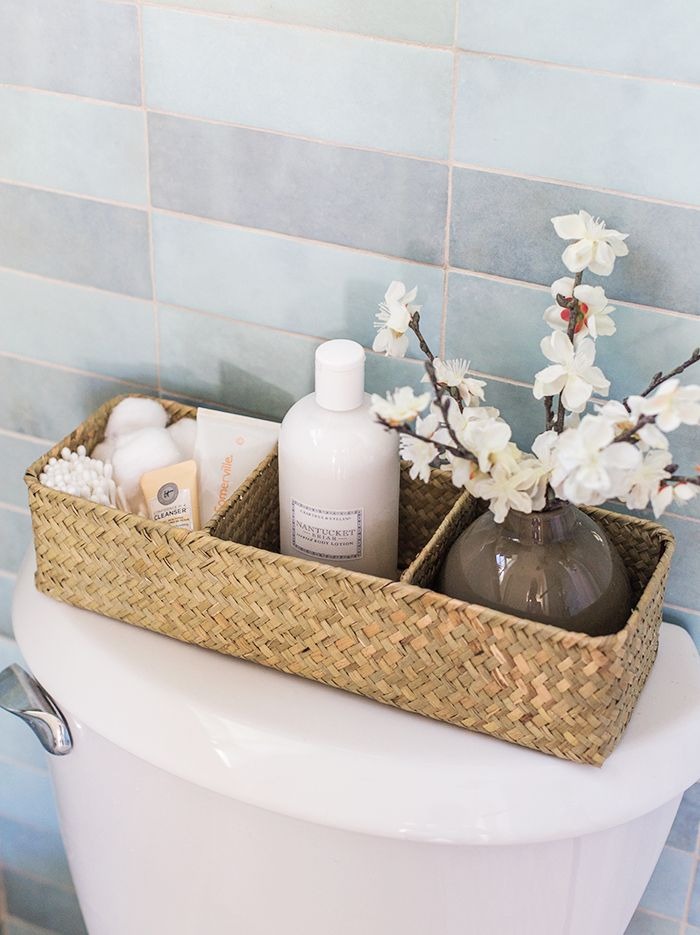 Moreover, you can add aid things like band-aids, cotton, pads, tampons, etc. It is better to add things that your guest might forget to bring. Also, put these things in a different place like inside a single box. Meanwhile, add some things like bug spray, body lotion, a hairbrush, and a comb to the dressing table.
16 of 17
Add Indoor Plants
An indoor plant is an interesting thing to refresh your guest room. It looks stunning to have some green plants in that room. You can start growing indoor plants like Monstera, Fiddle leaf fig tree, or Snake plants. These are examples of easy-growing plants for indoors.
Besides, you can thrive on indoor plants near the window. It grows best in bright indirect plants. If your guests love indoor plants, you can ask them to water them regularly. These plants will make the interior look attractive. The green accents can bring a natural impression to this room.
17 of 17
These are tips for decorating an interesting guest room. It looks satisfying to have a comfortable guest room. Also, you can provide more than a nice room for your guest. The best decoration will make the guest feel at home. We hope this post will help you to decorate a comfortable guest room in your home. Enjoy your day and happy decorating!