Druhomes.com – Lighting is an essential element that people should put on priority. You maybe have a window in your room that provides natural light inside the room, but it will be harder at night if you don't have a lamp, candle, or other sources to get light. It influences your room interior design and atmosphere when you turn on the light at night. The light will shine in your room to present the room interior aesthetically. There are many lamps you can choose for your night reading and other activities at night. A table lamp is a simple lamp that you can move and easier to put on the table. Here, we have presented some DIY table lamp ideas you can design at home.
Bottle Table Lamp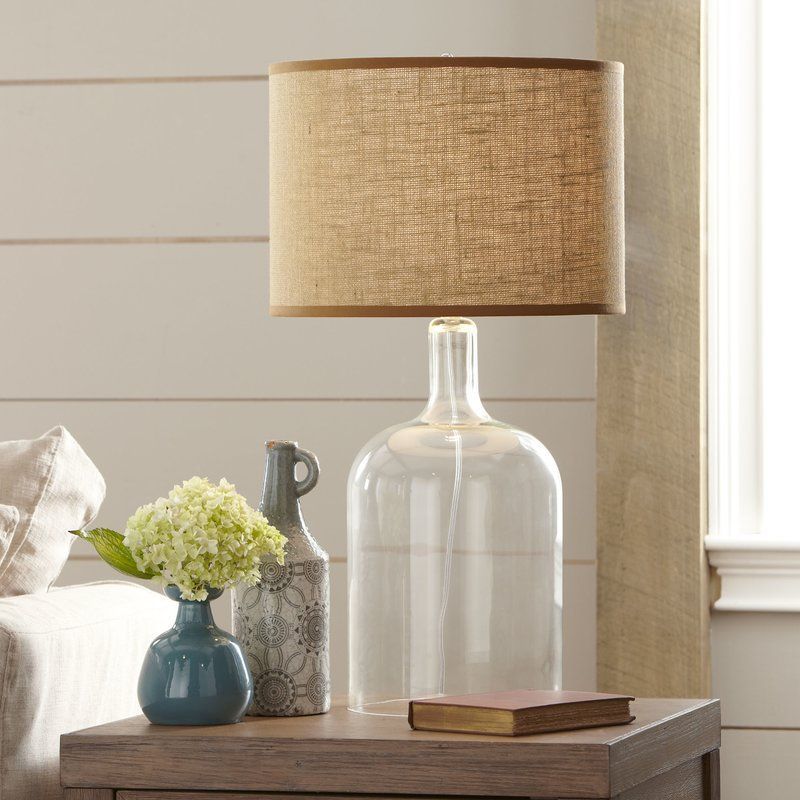 The first idea is a table lamp that uses a bottle as an interesting element. This material has a transparent look and easily diffuses light. It has a variety of vases that may attract attention in your room's interior. You can also use a bottle with colorful elements such as marine blue, green emerald, and reddish-brown. Each color creates a beautiful shade when it touches the light.
Ombre Table Lamp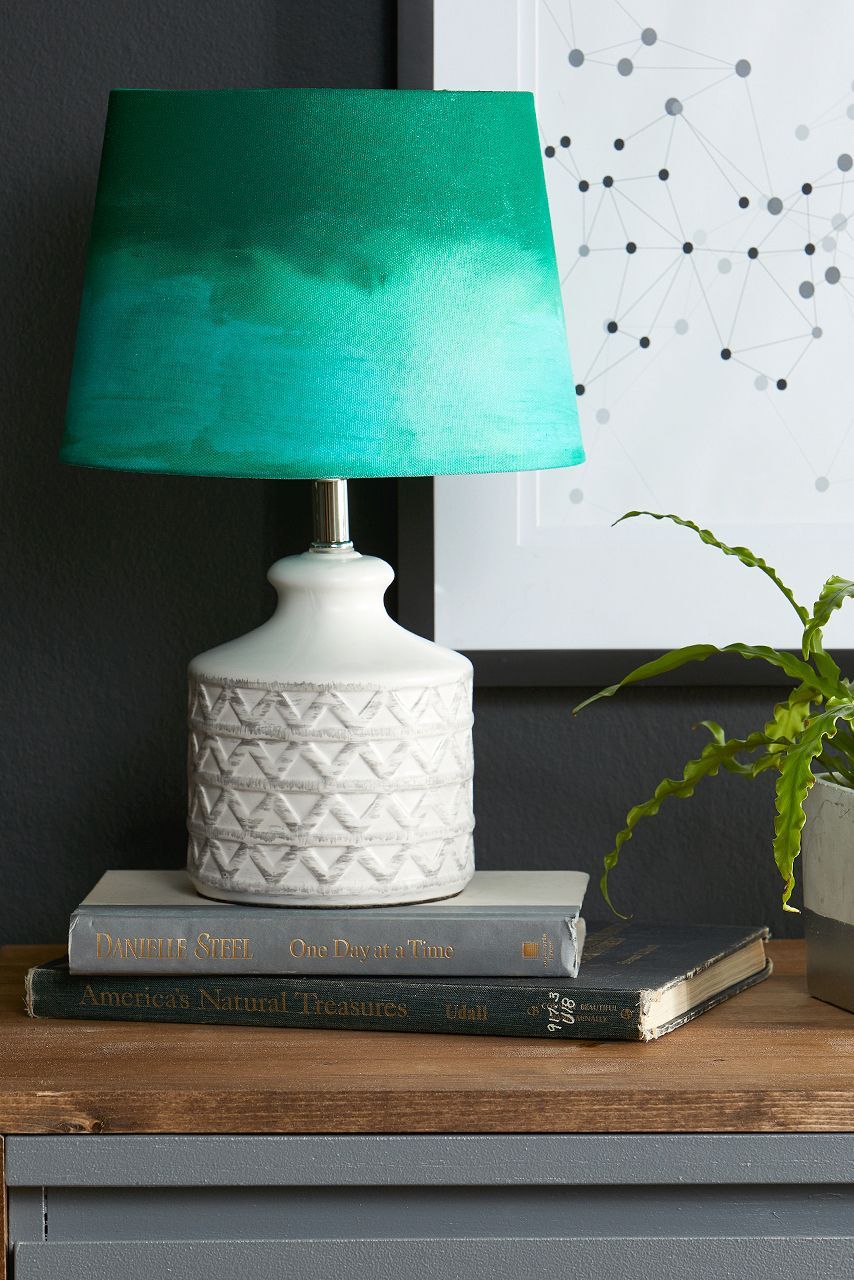 Another idea is to color your lampshade with gradation colors. It looks more artistic and aesthetic to display in your home interior, like attaching it in your living room or bedroom. You can choose white fabric as the fundamental color for your lampshade, then paint it by using your favorite colors.
Vintage Table Lamp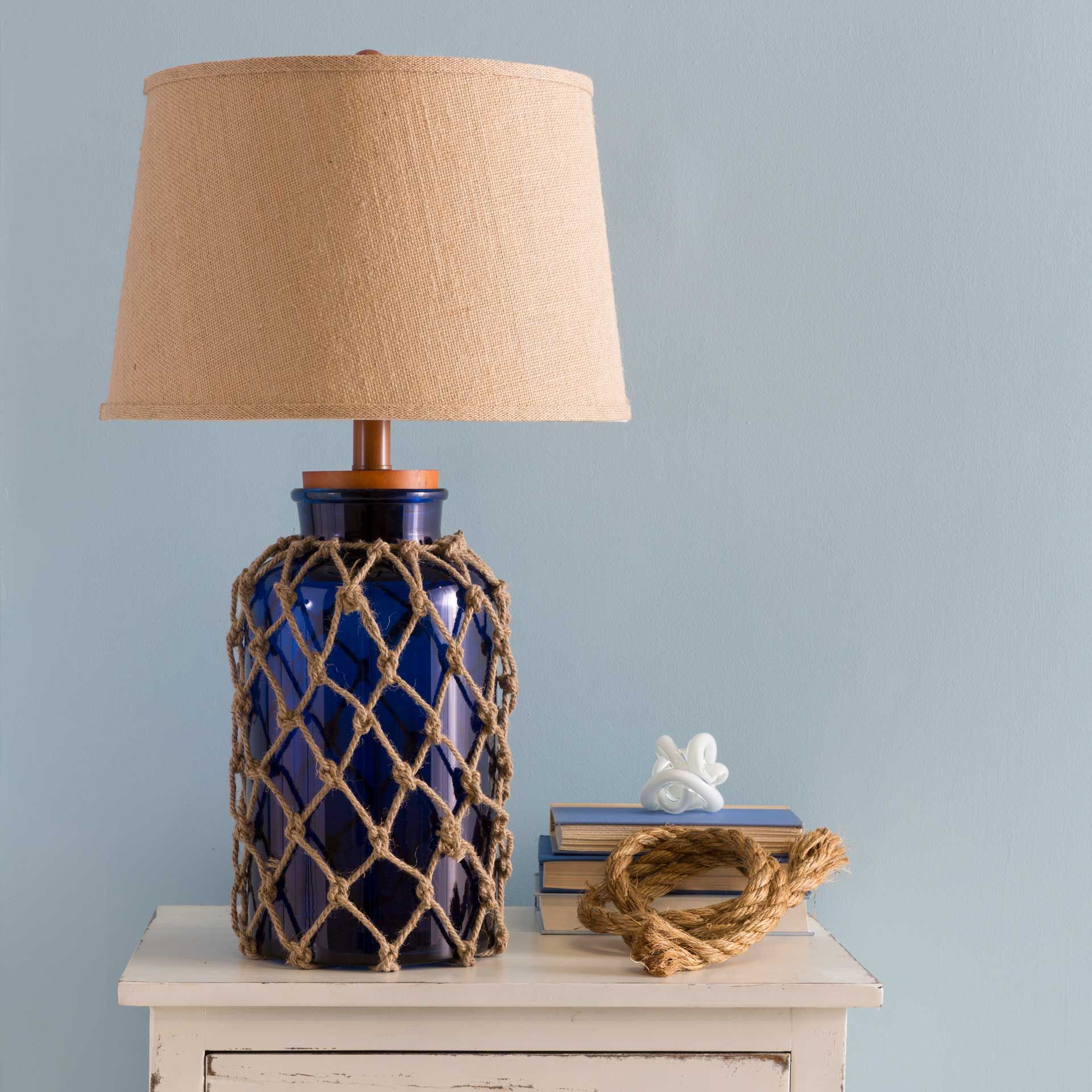 Creating a vintage accent in your room interior needs a punchy look ornament. A vintage table lamp has the right proportion to arouse a vintage accent. By using rope material, you can tie this rope on your lamp, it emerges a vintage style by an aesthetic rope. To make it more alive, use a lampshade with the same color as your lamp stick.
Pleated Table Lamp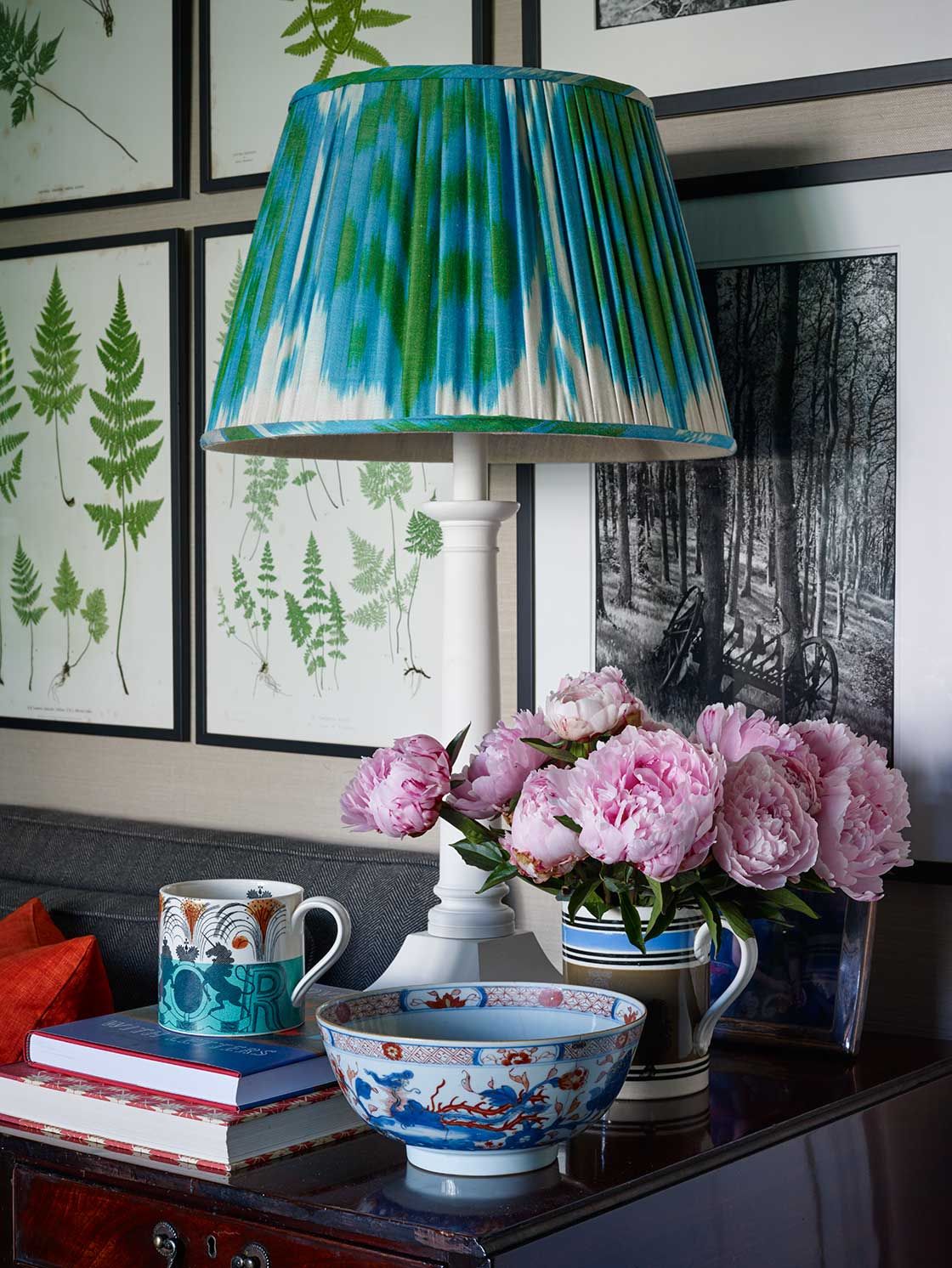 A pleated table lamp is made of fabric, it focuses on the lampshade. The pleated lampshade has interesting patterns on the top and bottom of the lampshade. It is adorning your table lamp with a succinctly cover. You can make this lampshade by yourself. If you like to sew scrap fabrics you can reuse them then pleated them along the side of your lampshade.
Cardboard Table Lamp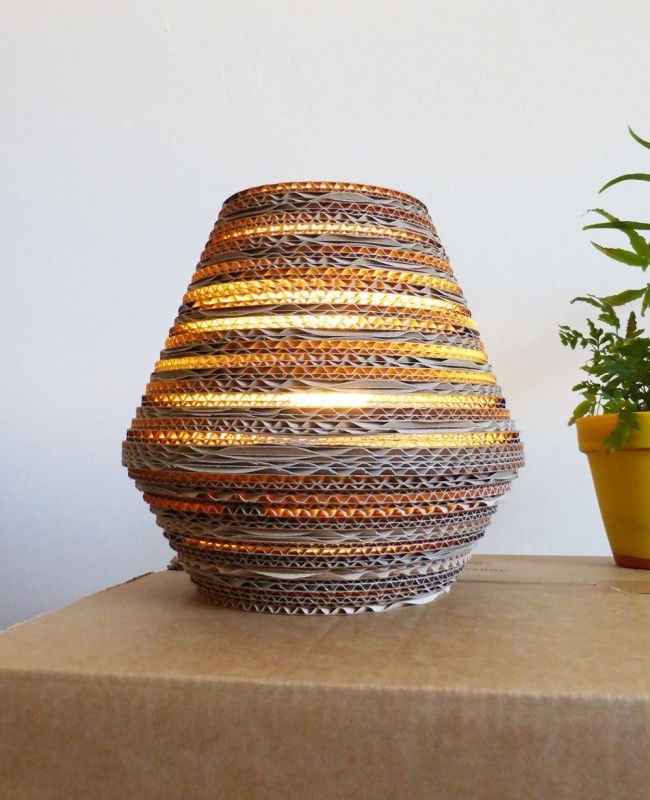 This idea is the easiest way to try. Take your useless box out from your warehouse. Cut your box in rectangular forms and arrange them vertically by using glue. If it is enough to adjust your table lamp, you can finish your work by separating each layer from each card. Voila, creates an artistic layer by its natural form of cardboards.
Rattan Table Lamp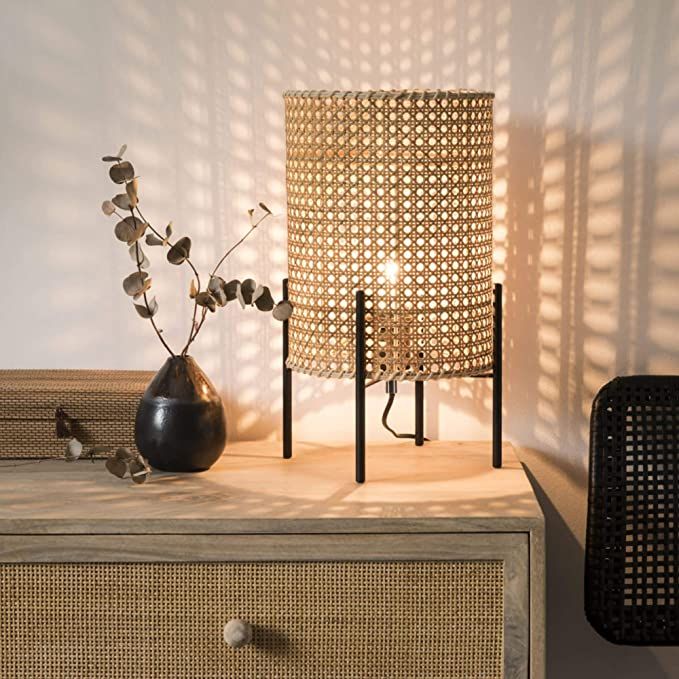 In bohemian style, rattan is generally used as natural furniture. It has an attractive texture and neutral color. A rattan table lamp will invigorate your room interior by its interesting wicker shape. Rattan has a more tender texture than solid wood, then you can form it in a wicker technique. Moreover, this wicker lampshade has an attractive shade when you turn off the lamp, then let the light touch the surrounding.
Solid Wood Table Lamp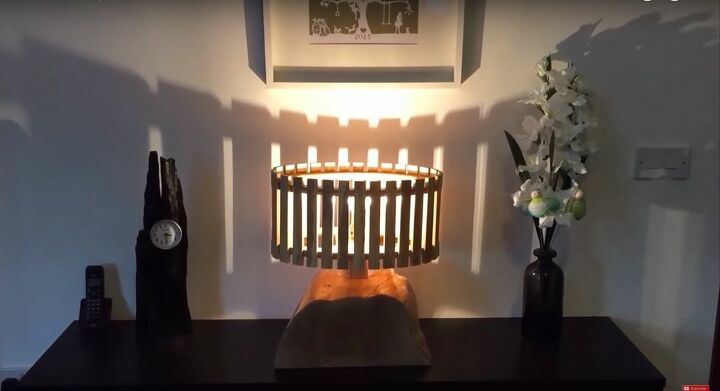 Solid wood has a strict texture, but it has a strong component. This material is associated with a tranquil ambiance because it has natural motifs on its wood. By using this material, you can transmit an earthy tone in your room. Solid wood also has a thick texture that prevents light to emerge into the light, it creates aesthetic shadows in your room. It depends on your creativity to design your solid wood table lamp by arranging these woods in an artistic position.
Wire Table Lamp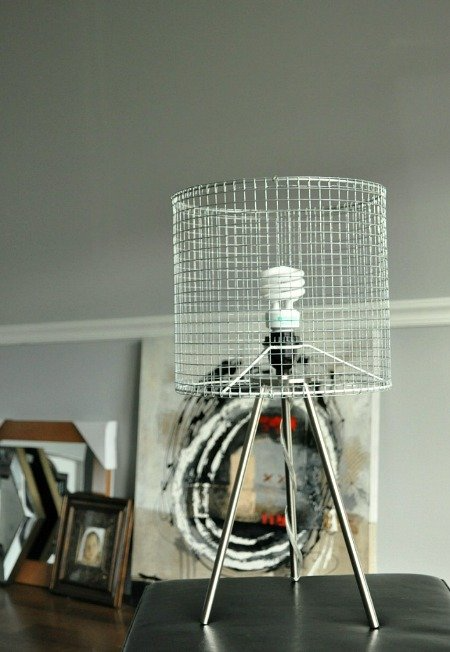 A wire table lamp arouses an industrial accent. It creates an elegant style with its raw material. The wire is available in some colors such as black, silver, and grey. These colors show a strong industrial accent. Moreover, wire material is easy to form as a lampshade. It adjusts any table lamp and spreads the light well as it has no cover, but it will be more beautiful if you attach an interesting fabric or paper to cover it.
Paper Table Lamp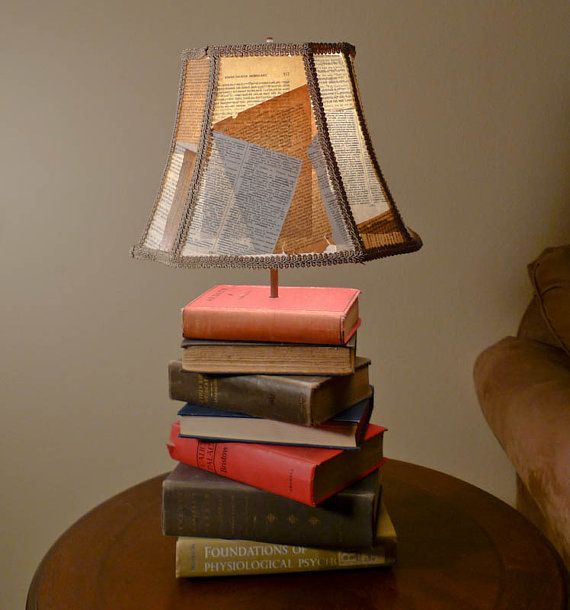 Designing your lampshade for your table lamp is interesting by using various papers. There are many kinds of papers you can choose from, such as newspapers, books, etc that you can stick on your lampshade. It creates an aesthetic accent by an original color from many sources. Yellow, white, grey are general colors of books and newspapers.
Fabric Table Lamp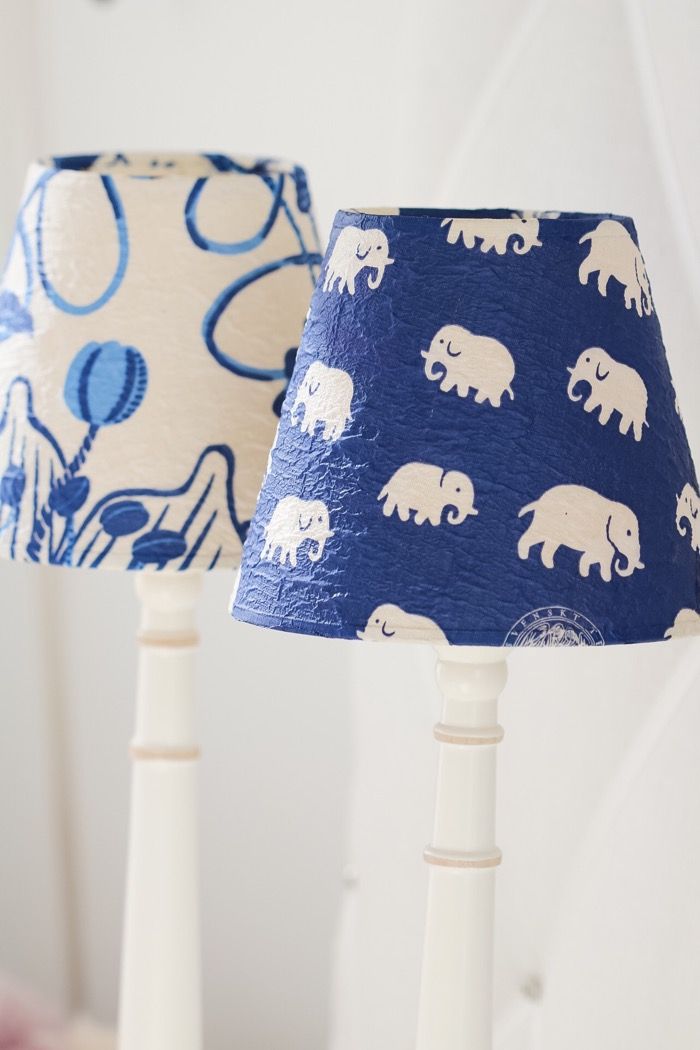 Even though the fabric is the common material to create many artworks, it is also beneficial to transform the look of your lampshade. Using fabric as your lampshade provides many motifs and colors to the lookout point. Since the fabric has a good texture, it is easy to pleat it or sew it directly by following your lampshade wire.
Egg Table Lamp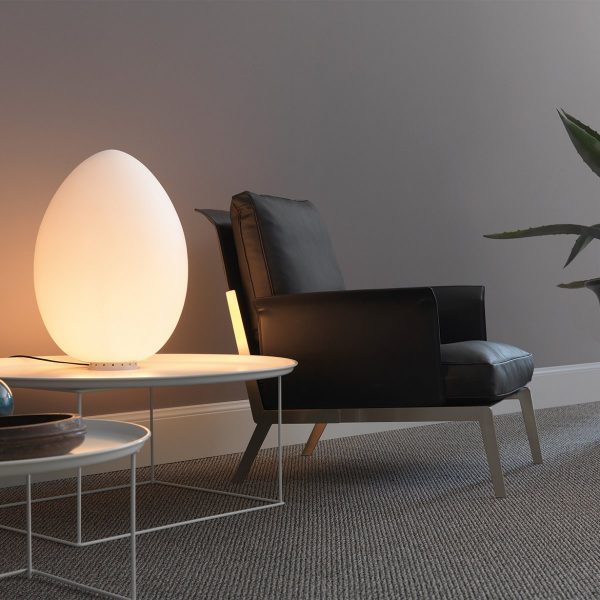 You can also create a table lamp design with an egg-like shape. Using a table lamp design like this will give you a unique and aesthetic accent in the interior of any room in your home. In addition, you can use light colors that can make you more comfortable in your home. For that, this table lamp can be your choice for a beautiful and stunning decoration in your home.
Thus our discussion about DIY Table Lamp Ideas for Your Beautiful Room Interior. A table lamp is a common piece of furniture in your room's interior. It has a decorative function because a table lamp gives you space to modify it into artistic work. Some of these ideas are easy to attach directly to your table lamp. We have mentioned these inspiring ideas of a DIY table lamp that you can try to create a charming accent for any room at your home. We hope this article was of use to you in providing ideas and inspiration. Happy decorating!