Druhomes.com – A bedroom is an important part of a comfortable home. It is a room that people have in every home. As its usage for sleeping, a bedroom should be comfortable and clean. The main function s a room to take a rest, bedroom also has a peaceful ambiance when you need quality time with yourself. A typical comfy bedroom contains a bed, storage, lamp, bedside table, a window, and a soft rug. Since we spent more time sleeping in our life, the bed has an important function to create good quality of sleeping time and relaxing the body after doing daily activities. For that, we will discuss decorating a dark theme bedroom.
Designing your bedroom as comfortable as possible helps you to maintain your health condition, physically and mentally. There is a dark theme bedroom to calming your bedroom ambiance with an elegant impression. Some dark colors are dark gray, black, dark brown, and other colors in the shades of gray and black. For this reason, this article will discuss the various elements that you should pay attention to in creating a bedroom with a dark theme. Let us discuss about it.
The Bedroom Layout
The basic element in designing a bedroom is the bedroom layout. It determines what kind of design do you want to apply. It depends on your room size before you arrange other elements in your bedroom. create a layout that matches the size of the interior of the bedroom that you have. This is in order to create a comfortable and beautiful place for you.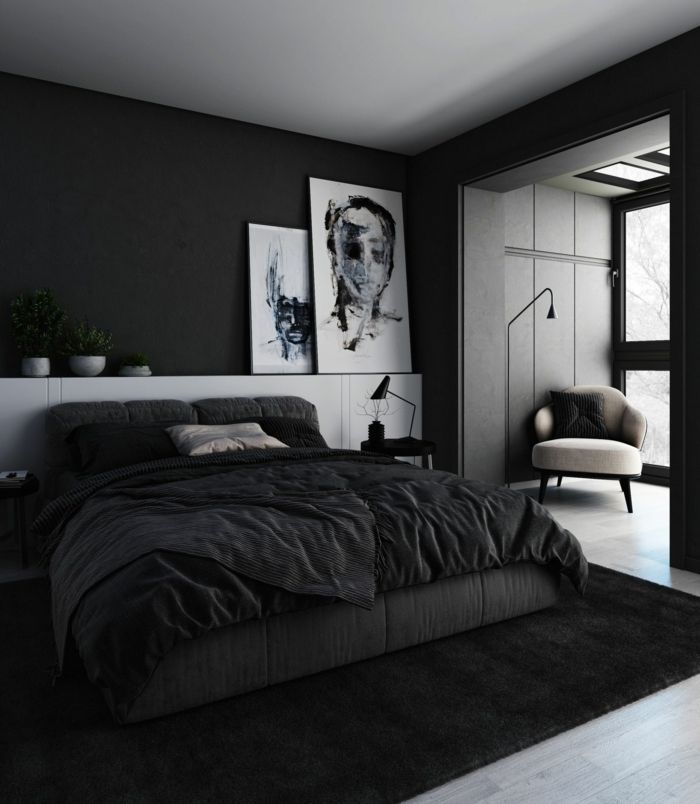 Using a dark theme in your bedroom sometimes creates a narrower view because of its dark color, but you can resolve it by arranging contrast furniture to put near the darker object. It helps you to create space between brighter and darker colors. The contrast colors have a distinct transitional of both tones colors. Therefore, the layout of your bedroom has a clear line.
Dark Shades Color
This is another fundamental element in designing a dark theme bedroom. As its name, a dark theme bedroom requires dark colors to arouse an elegant nuance in a room. Nowadays, colors have evolved into various shades. It has many choices to adjust your need to create a dark theme bedroom. There are dim gray, dark gray, taupe, davy's gray, charcoal, onyx, raven, metal, and so on.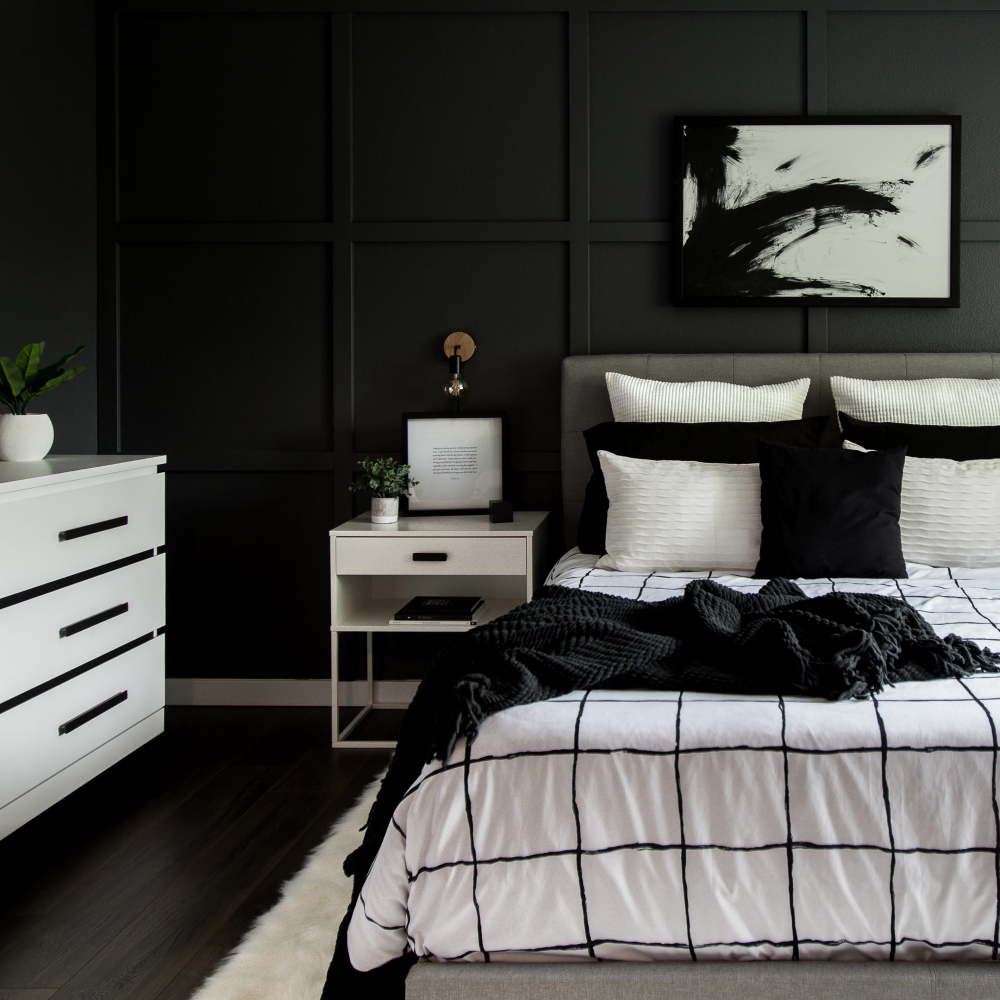 The variations of black and gray color generate elegant shades. Each shade has an impression based on its ability to reflect the light and the original effect when combining with another color. It suggests dignity, formality, elegance, and solemnity.
Bedroom Furniture
The other element in a bedroom is furniture. This is an essential element to determine your bedroom interior. Your bedroom decoration includes the kind of furniture you have to build a certain design, like Industrial design, Mid-Century, or Minimalist design. Usually, the room designers use furniture related to the room design.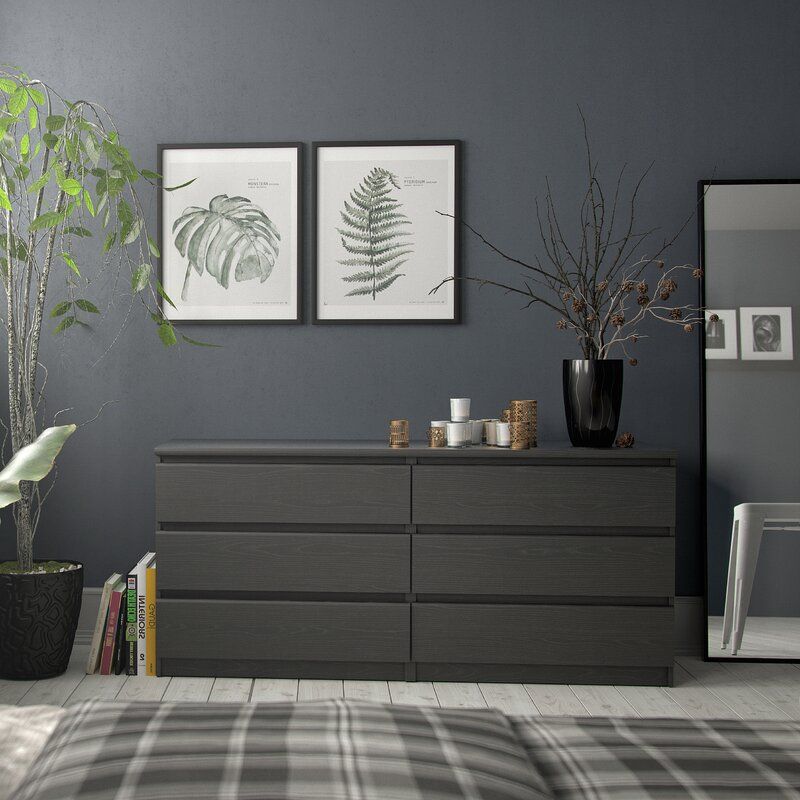 In a dark theme bedroom, you should put dark furniture that complements the dark theme. The common furniture to decorate a bedroom is a chair, table, and wardrobe. As we have mentioned above, using a contrast color between two objects emerges a distinct line. Hence, your furniture should use a brighter color if your wall is darker, and apply the opposite if your wall is brighter.
Bedroom Ornaments
Having some ornaments in a bedroom transmits an interesting landscape on the eyes. Maybe it is not an optional element in every room design, but you need to consider it as an interesting element to modify your dark theme bedroom. There are many ornaments for the bedroom, some of them are beautiful wall art, ornaments, painting, dream catcher, decorative wall lamp, and aesthetic photographs.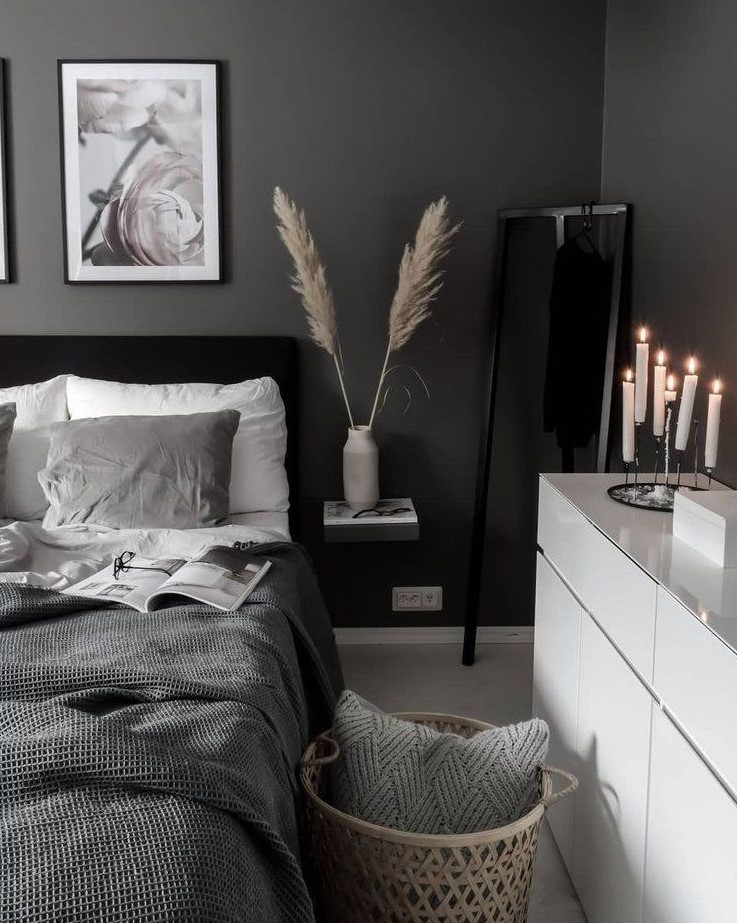 In the spirit of a mysterious room, the ornaments have an elegant look, and their color is related to your bedroom color. Black iron hang towels, a black standing lamp, a little wire basket, black-and-white photographs, and the like are examples of ornaments for your dark theme bedroom. These ornaments adjust your wall color that enlivens an elegant atmosphere.
Storage Arrangement
This point is related to the room layout. It also depends on your room size, arranging your stuff in a bedroom requires storage to make it neat. If you have a bunch of stuff to keep in your bedroom, you need to categorize each thing based on some classification. Clothes need a wardrobe, books need a bookshelf, and other little things need trunk storage if it is necessary.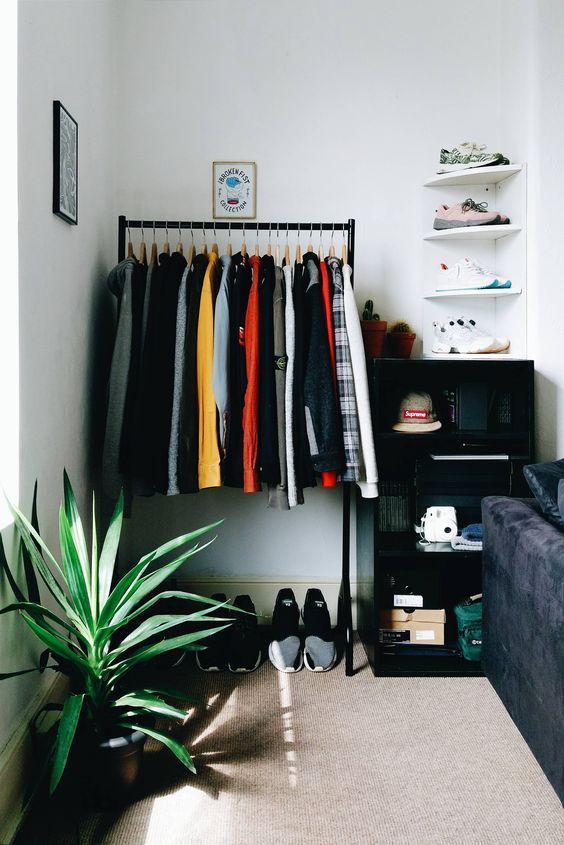 A larger bedroom offers a maximal arrangement of this stuff in enough space. Take advantage of your corner space, like a slightly angled iron, can be a solution to create a vertical shoe rack. You can make it looks fresh by attaching an ornamental plant. Don't forget to remove unnecessary things in decorating dark theme bedroom. Since it is a dark theme bedroom, having lots of stuff lessens the aesthetic view in your bedroom, even make it looks narrower.
Bedroom Lamp
Good lighting in a bedroom should be enough for you to see the surrounding. Nowadays, many kinds of lamps with their brightness to adjust your need for light, especially at night. Doing a night reading does not need a brighter lamp because it hurts your eyes gradually. Pick the lamp with a medium-light to keep your eyes healthy, even it transforms your dark bedroom into an aesthetic room.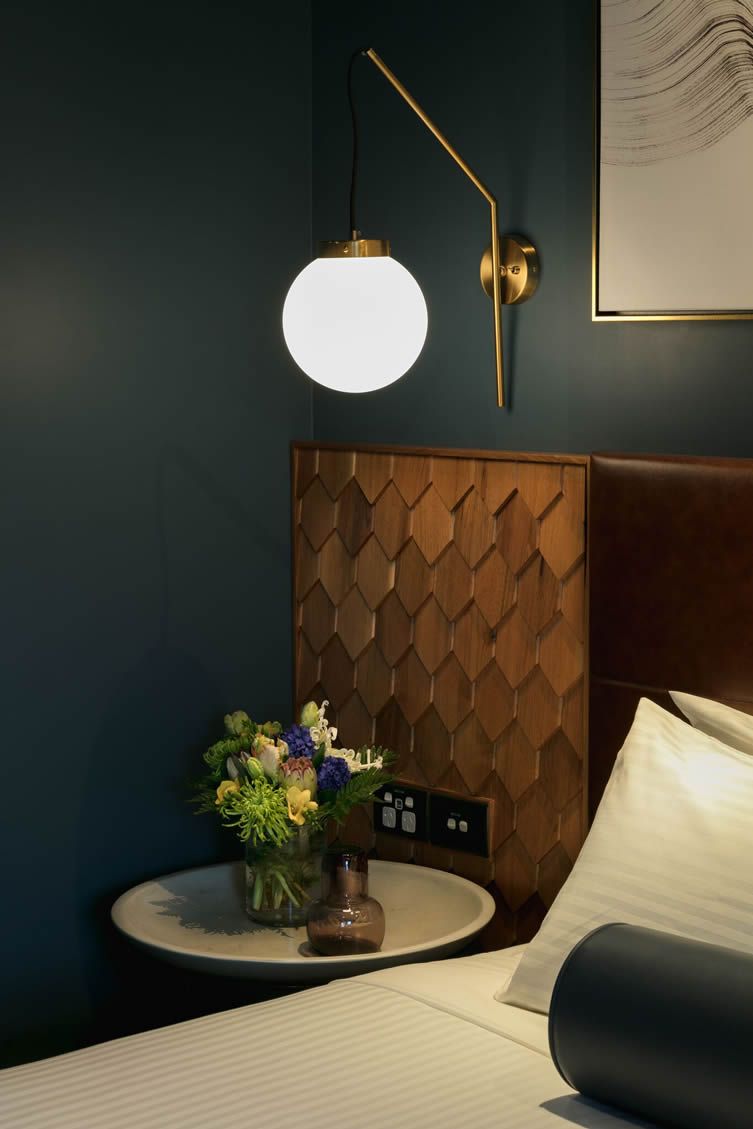 The dark color in your bedroom reflects the light perfectly with a shadowy effect on your furniture. There are some types of bedroom lamps, such as table lamp, pendant light, sconces light, standing light, recessed light will be a good decision to create a dramatic effect on your dark bedroom.
The Need for Window
Even though decorating dark theme bedroom is amazingly aesthetic, you still need to balance the atmosphere in your bedroom. The function of a window in your bedroom is to get good air circulation. It lessens the moldy air and brings a warm atmosphere into the room.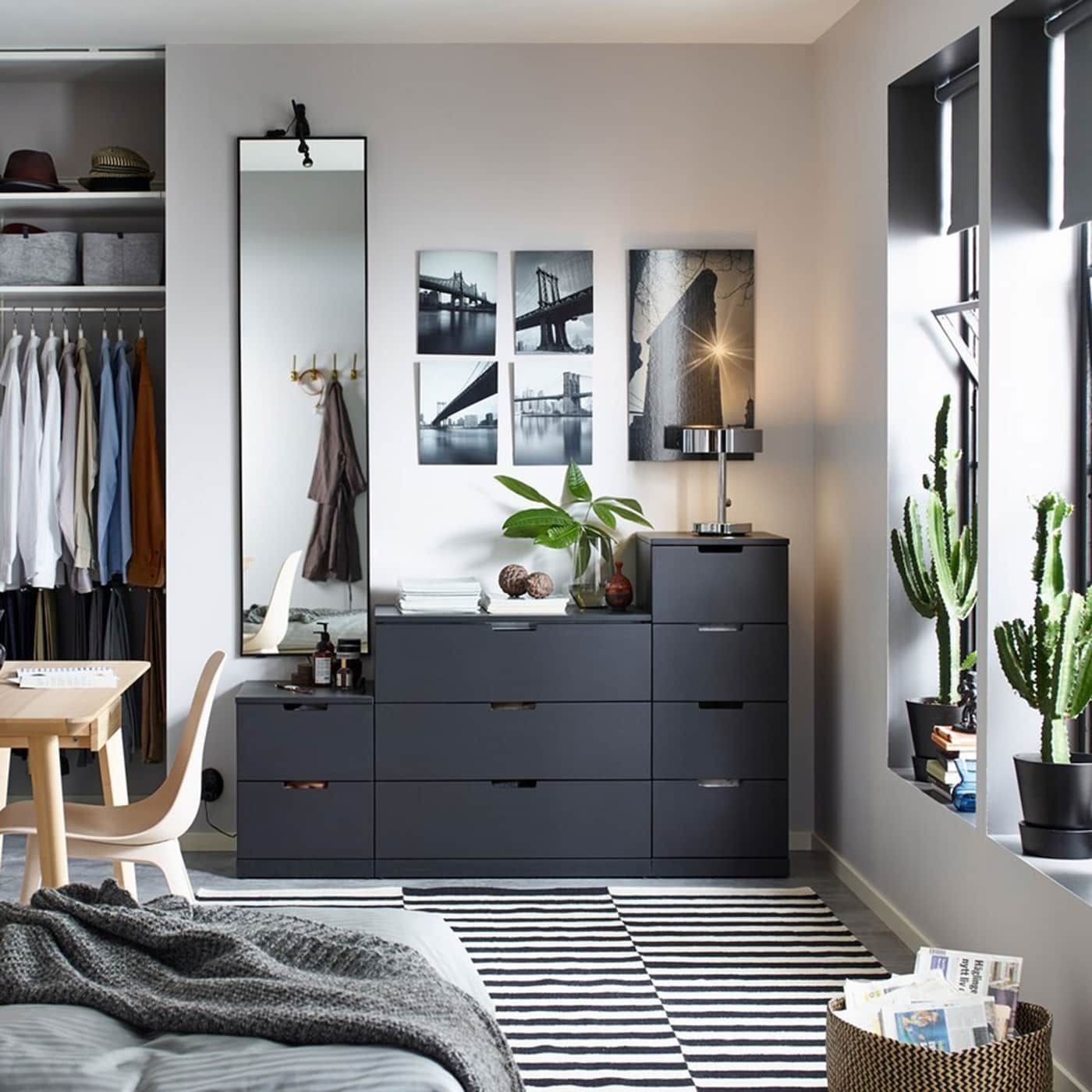 Besides, a good window design gives an alternative way to get out of the bedroom in an emergency. Moreover, you can thrive your ornamental plant well near the window. Hence, your dark theme bedroom is perfect to be room to take a rest.
That is our discussion about Decorating a Dark Theme Bedroom: Important Elements You Should Pay Attention To. A dark color has an elegant look on the eyes. It is catchy to apply in a bedroom. Even though it creates a dark atmosphere, but a dark color is popular to impart a formal, mysterious, and calm character. There is a black and grey color that generates many shades of dark color, like dim gray, dark gray, taupe, davy's gray, charcoal, onyx, raven, metal, and others. Choosing this shade for your bedroom presents a tranquil and peaceful space. Hence, the ideas above will be useful for you to determine some elements in designing a dark theme bedroom. Happy decorating!