Druhomes.com – Minimalist design is an interior and exterior home design that arouses a simple and clean atmosphere. This design is compatible with you if you prefer a simple and practical choice in life. Minimalist design uses neutral color combinations such as white, light grey, light brown, and black that generates a good nuance for a minimalist theme. Besides, this design has few displays on the wall and few ornaments in the room. Besides, you can also use a variety of furniture with certain designs such as simple chair designs, minimalist tables, multifunctional furniture, and various other furniture designs.
This characteristic strengthens the minimalist accent for your home design. Hence, this design is catchy to apply for interior and exterior by having these characteristics. The important thing to do is to know that a minimalist home design has some basic characteristics. The characteristics we will mention are the common accent that we find in minimalist home design. You could add more characteristics if you discover other characteristics. Here, the characteristics of minimalist design:
Using neutral colors to create a calm and clean nuance
Have few ornaments to strengthen a minimalist theme
Using geometric lines such as rectangular and square
Use limited furniture
Using functional furniture rather than just decorative furniture
We have divided the discussion for minimalist chair ideas based on the function of interior and exterior design. For that, let's discuss this topic one by one from the interior to the exterior concept!
Simple Chair Design for Interior
Simple chair designs that you can create for your minimalist home are for the interior. Creating a comfortable and beautiful interior is an essential thing for you to do. You can use a variety of chair ideas with simple designs to create a minimalist home interior that is comfortable and beautiful for your daily activities. Here are a variety of ideas that you can follow.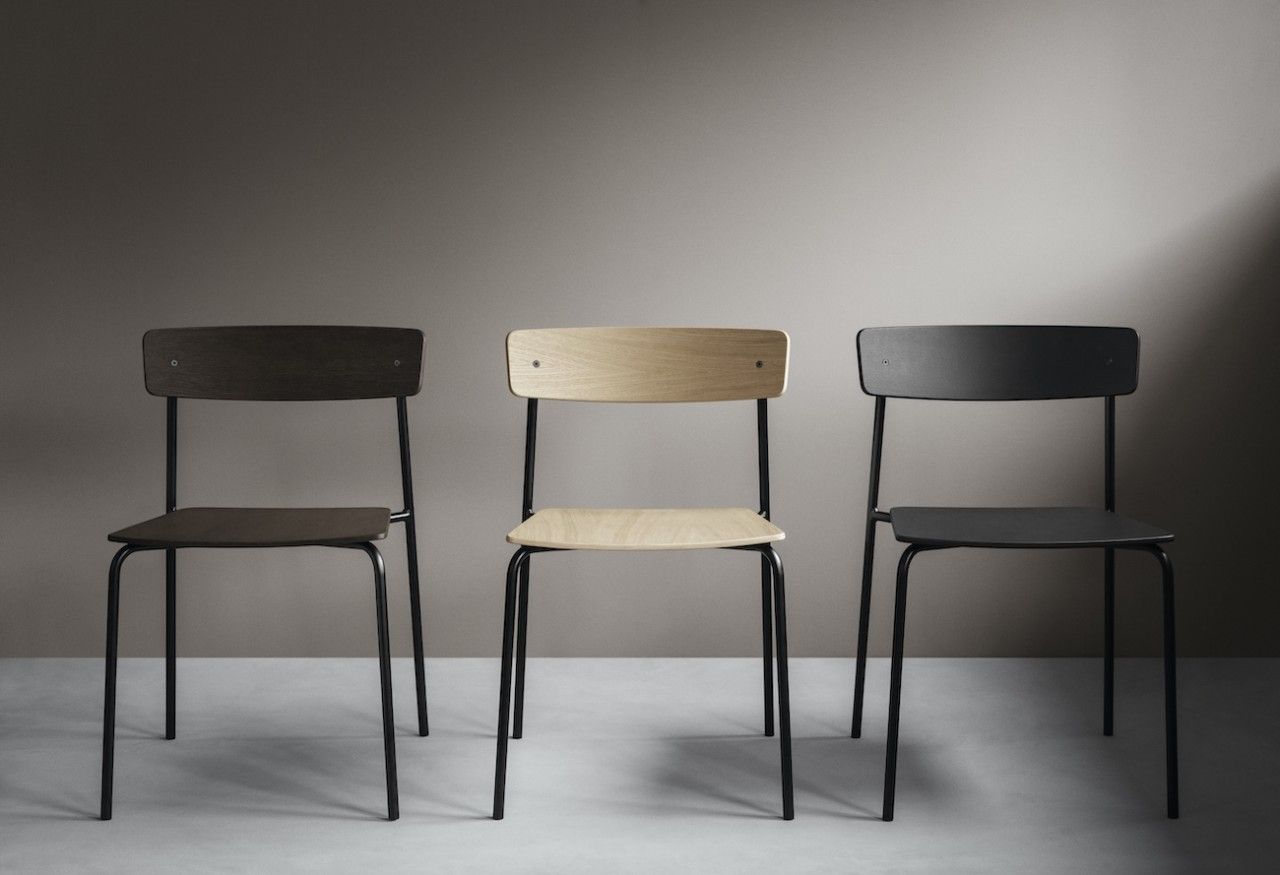 The first type is cross chair tube that has a simple and basic design as a minimalist chair. This chair consists of a thin back and legs. You can put this chair in your bedroom for your workspace. This chair uses neutral colors that suit its simple design. By looking at this chair for the first time, you will feel the minimalist accent and see its simplicity arouses from the design.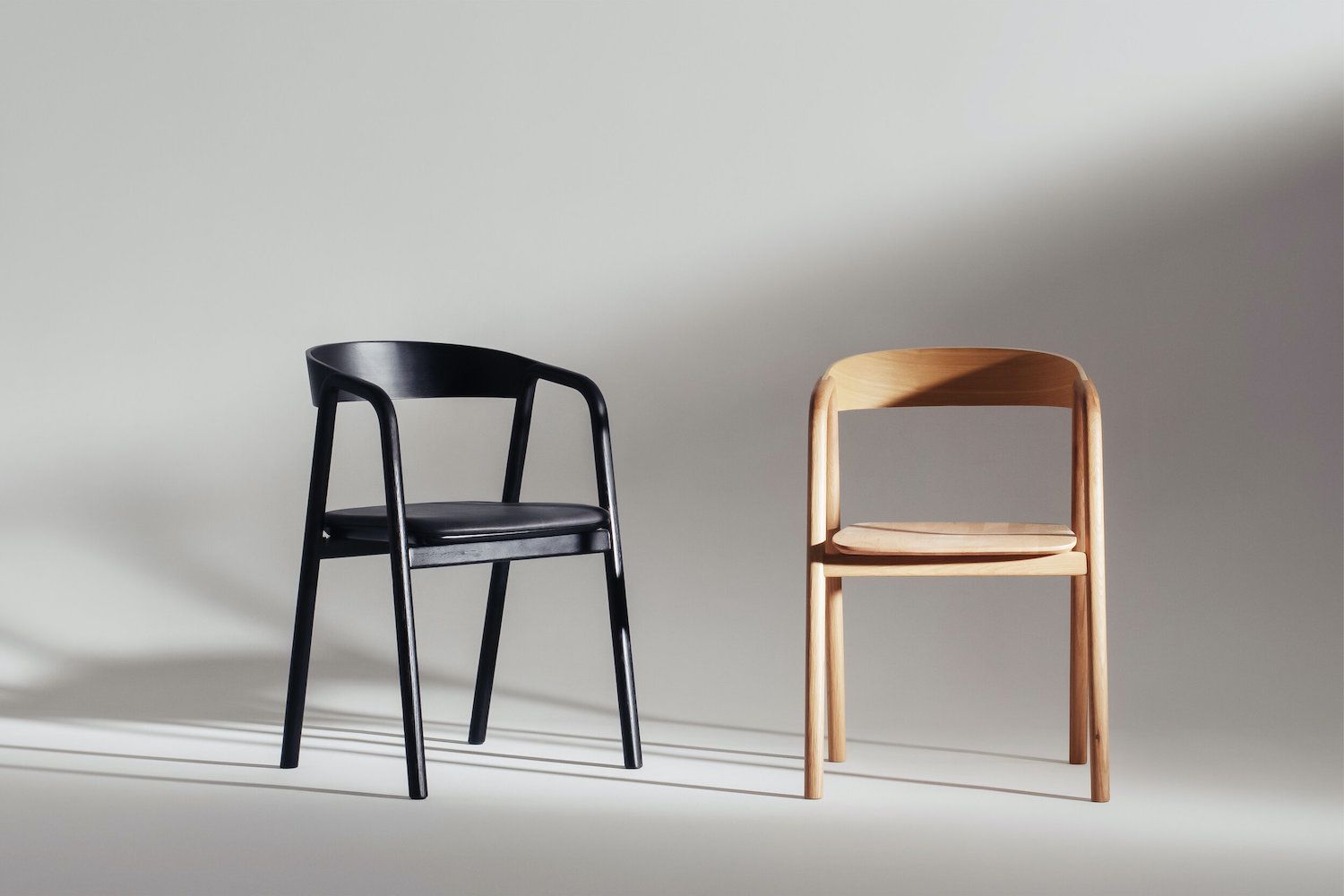 An inlay chair is a small chair with a cute design by its back and its half round shape. It is made of wood and iron material. This chair is compatible to put in the dining room and bedroom. You will need a simple and small chair for a narrow room to adjust the interior. Having a simple chair gives you more space to complement the interior by adding other furniture.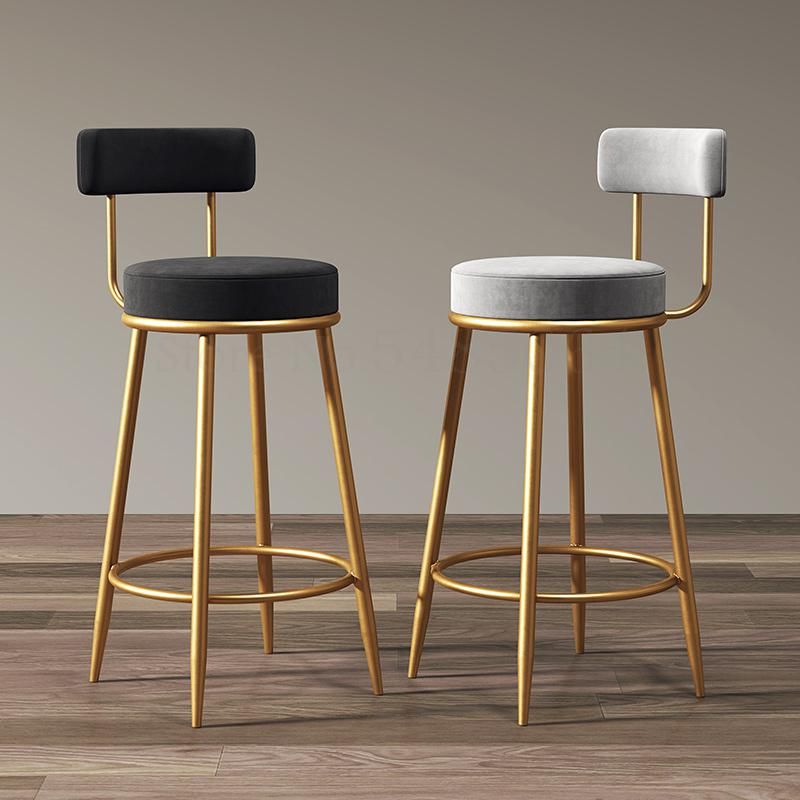 The bar chair enlivens a minimalist accent by its simple design. Like this name, a bar chair is compatible to put in the dining room. It transforms your minimalist dining room by having two bar chairs for your dining table. This chair usually has higher legs than other chairs and small seats. The back of this chair also adjusts the minimalist design by having a small back.
Simple Chair Design for Exterior
Besides using a variety of simple chair design ideas in your minimalist home interior, you can also use them on the exterior of your home. A comfortable and beautiful home exterior is also an important thing for you to have. You can create a garden, fish pond, outdoor workspace, backyard, or conversation pit for your daily use. For that, choose a chair design that makes you most comfortable in a minimalist concept.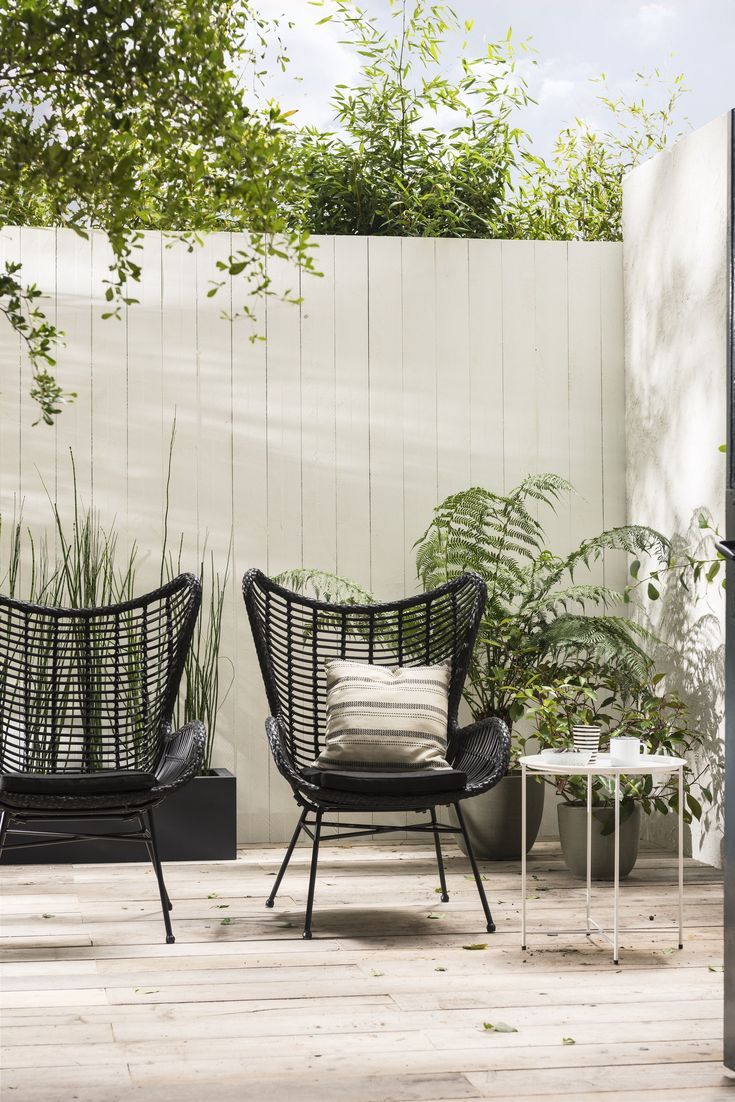 Do you ever see a wicker chair in minimalist exterior design? Don't get it wrong that wicker chair is identical to a classic design. This chair is more than that a classic style because you can put this chair on your porch to get a minimalist accent. The wicker accent is made of wire material that supports the simple design. As a wicker chair, it uses black iron legs that have an industrial accent for your minimalist interior.
It is a comfortable couch that will give you a nice seat. A comfortable garden couch that is made of steel, soft velvet upholstery, wooden legs, and the like. This furniture creates an ideal place to have outdoor family time, to do a nice talk, or even doing late work at home. By using white color, the couch is catchy to be a minimalist accent for the exterior that puts it on your garden. You will find the strict color between the greenery plant and the white couch.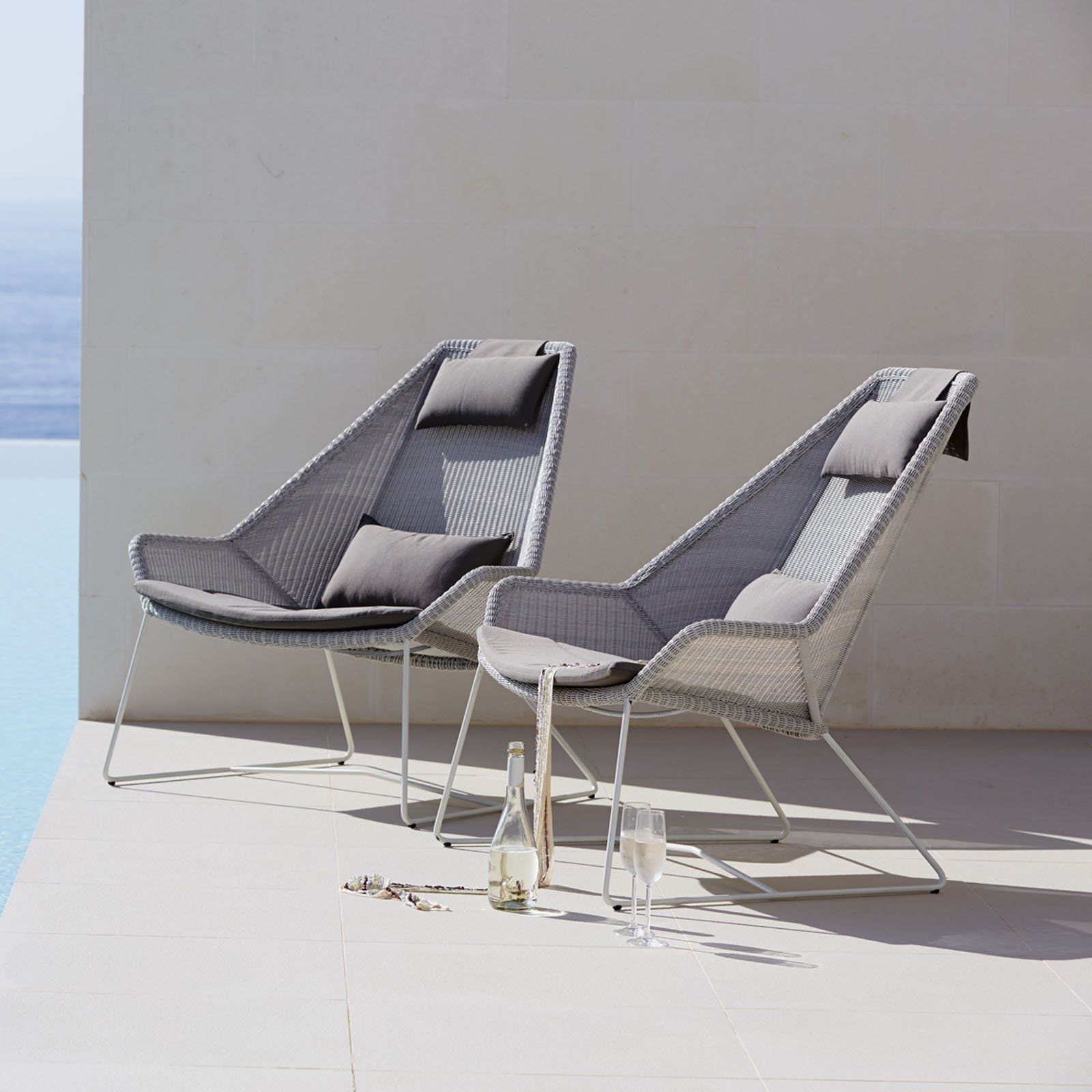 Breeze Highback Chair is a comfortable chair that gives you nice armchairs when enjoying the sunlight. This chair is compatible for you to bathe under the sun. You can put this chair near your swimming pool, backyard, and other outdoor areas. The nice design of this chair invites you to a relaxing moment on the porch to get a fresh breeze.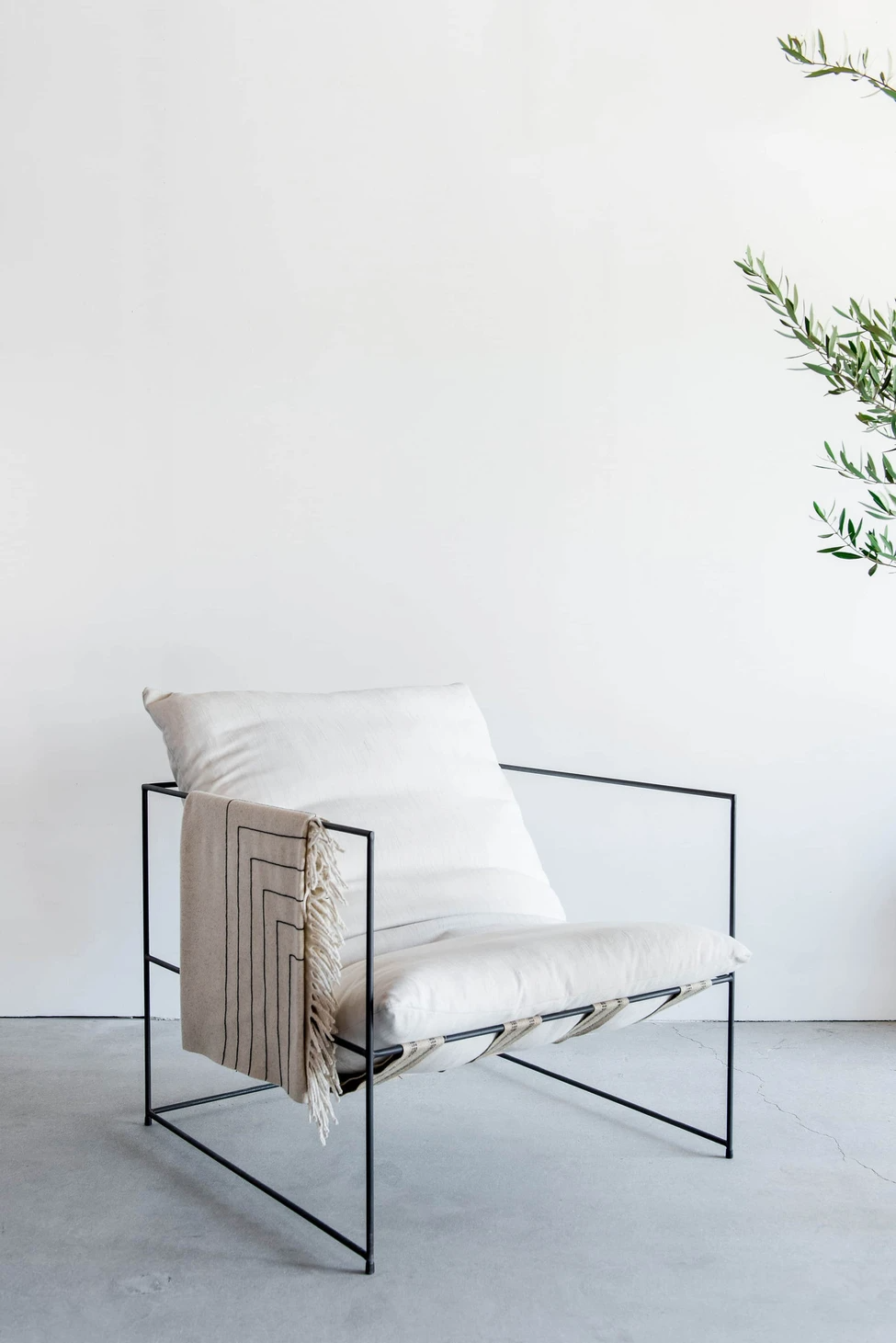 A wire chair is a simple chair made of wire material. It can be steel wire or synthetic wire. A wire chair is usually put on the porch to modify the look of a minimalist exterior design. This concept is a combination of wire and steel design. Thus, it has no back cushion, upholstery, or a comfy seat. It looks more simple with the original design as a wire chair. Besides, you can use this chair for interior design too.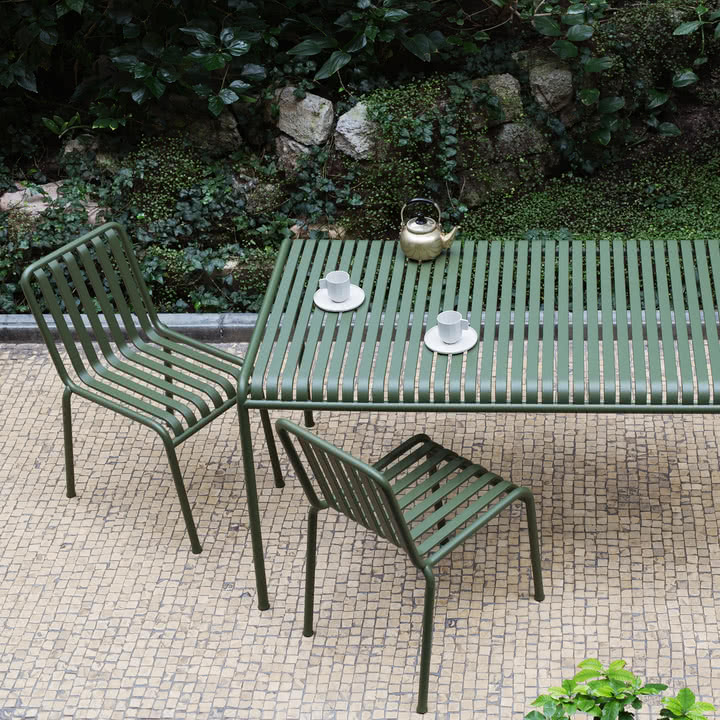 A palisade chair has a classic design with a touch of modern style. Like its name, the palisade chair imitates the design of a palisade gate for a garden. The design consists of a straight line as the basic shape For your minimalist design, this chair is compatible to complete the exterior design by its simple design.
That is our discussion of Simple Chair Design Ideas for Your Minimalist Home. By using simple furniture designs, you can create an interior that feels more comfortable and beautiful for your daily use. The design of a chair determines the nuance and how it derives the functions. Minimalist interior and exterior design uses simple furniture, neutral colors, and uses functional furniture rather than just a decorative purpose. Draw a minimalist home design needs compatible furniture such as a chair that will show the minimalist accent in your home. The ideas of minimalist chairs we have provided for you are the number of few ideas. Happy decorating!