Druhomes.com – Having a variety of rooms that are complete and following their respective functions is something you can do as a homeowner. One of the important rooms in your home is the dining room. The dining room is a room for having mealtime with your friends and family. Not all the houses have a dining room even though this room is useful. Some houses have a narrow land, which makes the home interior design becomes narrow too. Thus, the dining room is an optional room to have. To deal with this problem, you need no worry because we have a solution for you to create a dining room even in a narrow space by using a simple dining table ideas.
By having a simple and practical dining table, you can create a dining room at home. At least, a dining room consists of some chairs and a table. The function is like the other common furniture but the shape of this dining room has a different form. Thus, it is simpler than the general furniture for the dining room. Without any further explanation, let's see the inspirations of a simple dining table ideas for your narrow dining room. Continuing the topic that we have discussed in the beginning, we want to share some design ideas for a simple dining table. Let's discuss!
Round Dining Table with Comfy Couches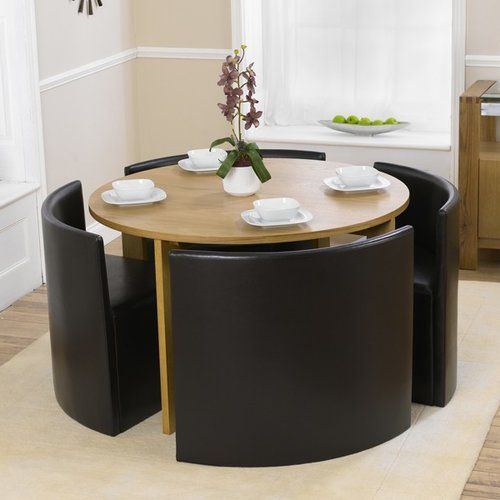 A round table is one of the most possible designs for your narrow dining room. This round shape simplifies the need for space in your narrow home. This dining table suits well to put near the window in a narrow space or a larger space. A round dining table has a perimeter for its shape. The simple round table looks interesting when you combine it with four chairs in a quarter shape. This model of dining table is compatible with your narrow room, but it also suits the large room. Besides, the four chairs are practical to get to underneath the round table to save more space in this room.
Simple Industrial Dining Table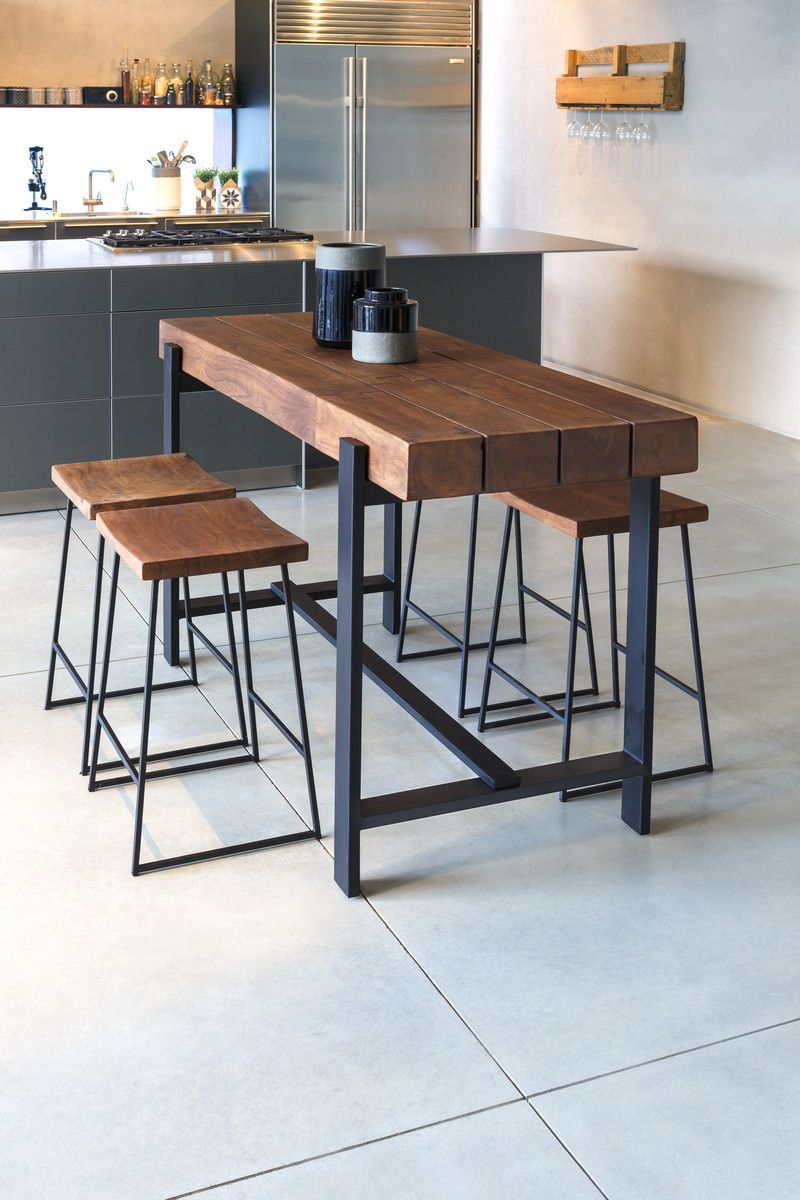 The next design for a simple dining table is an Industrial table. Combining a brown wooden slab with four iron legs is interesting to complete the design of your dining table. The four chairs in this design are lower than the table and have no backrest to simplify the design, then you can save these chairs under the dining table. Besides, its appearance has an elegant impression to modify your silver dining room.
An Elegant Art Deco Dining Table
An Art Deco design is popular with its rich artistic elements. The unique line in Art Deco furniture is attractive enough for people who like an aesthetic and ornate design. The use of trapezoid and triangular shapes are the common characteristics of Art Deco design. When attaching this design for your dining table is interesting to transform the look of your dining room. Also, the triangular shapes for Art Deco dining chairs simplify the design to adjust your narrow room. Thus, it gives fascinating visual arts in your simple dining room.
Round Dining Table in Traditional Style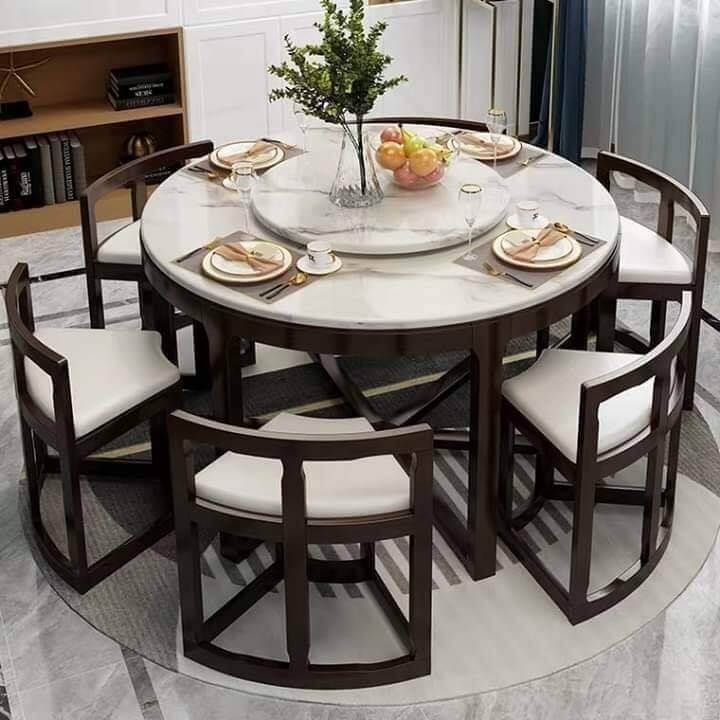 A round dining table has a function to unite all people together around the perimeter of its shape. If you ever see a traditional house in a country region, you may find an antique design of the furniture. The country house has a strong traditional style that transforms your dining table into an artistic design. A color combination of white and dark brown color represents a farmhouse in a country region
Interesting Dining Table with Simple Chairs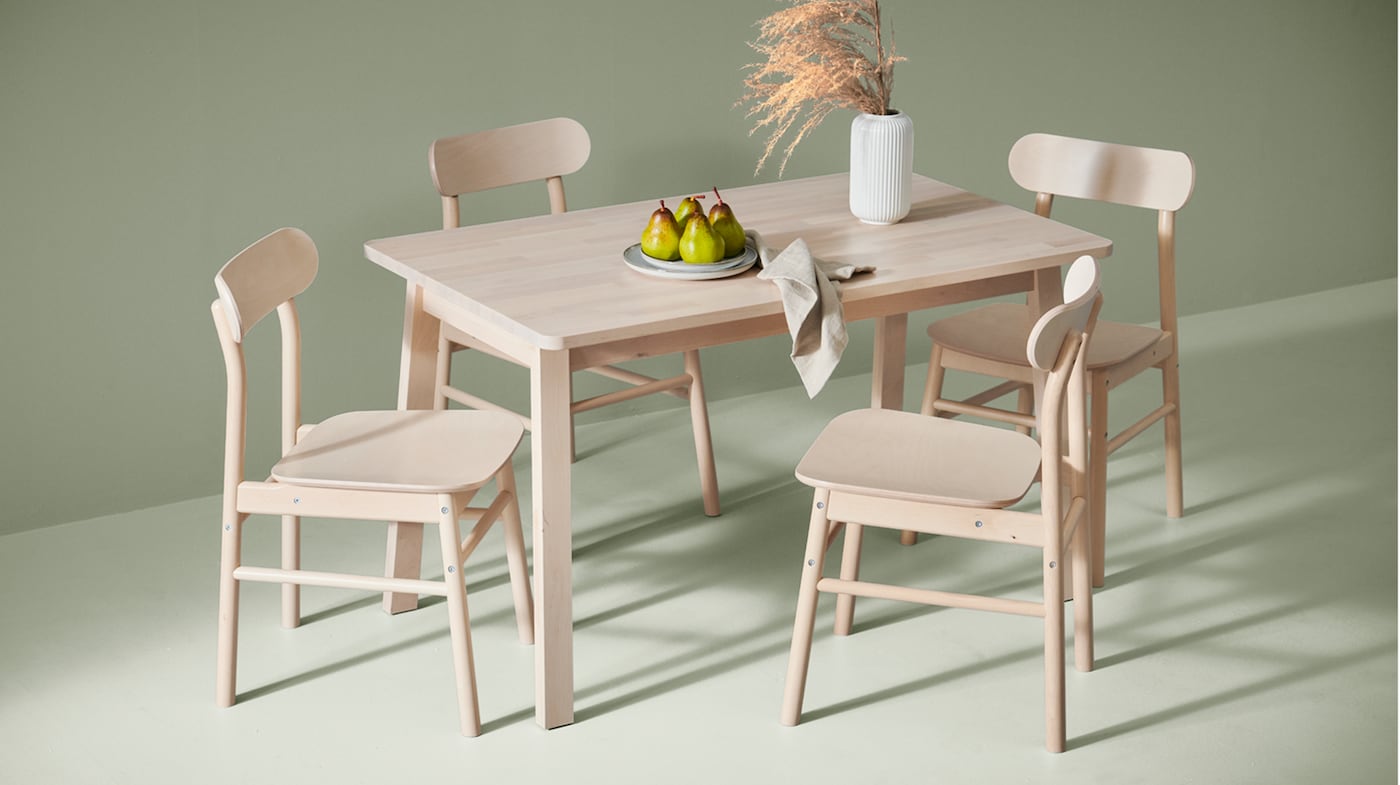 Having some minimalist chairs help you to create a simple dining table. The minimalist design is quite simple to show a simple nuance. You can find a nice combination of minimalist design and modern design. Both designs use a strict accent and firm line. The simple dining table rejects an ornate design, especially for a minimalist and modern design. Thus, you need to remove the heavy textures and other unnecessary details. You will see that the simple furniture minimalist and modern design have no carving texture.
Japanese Dining Table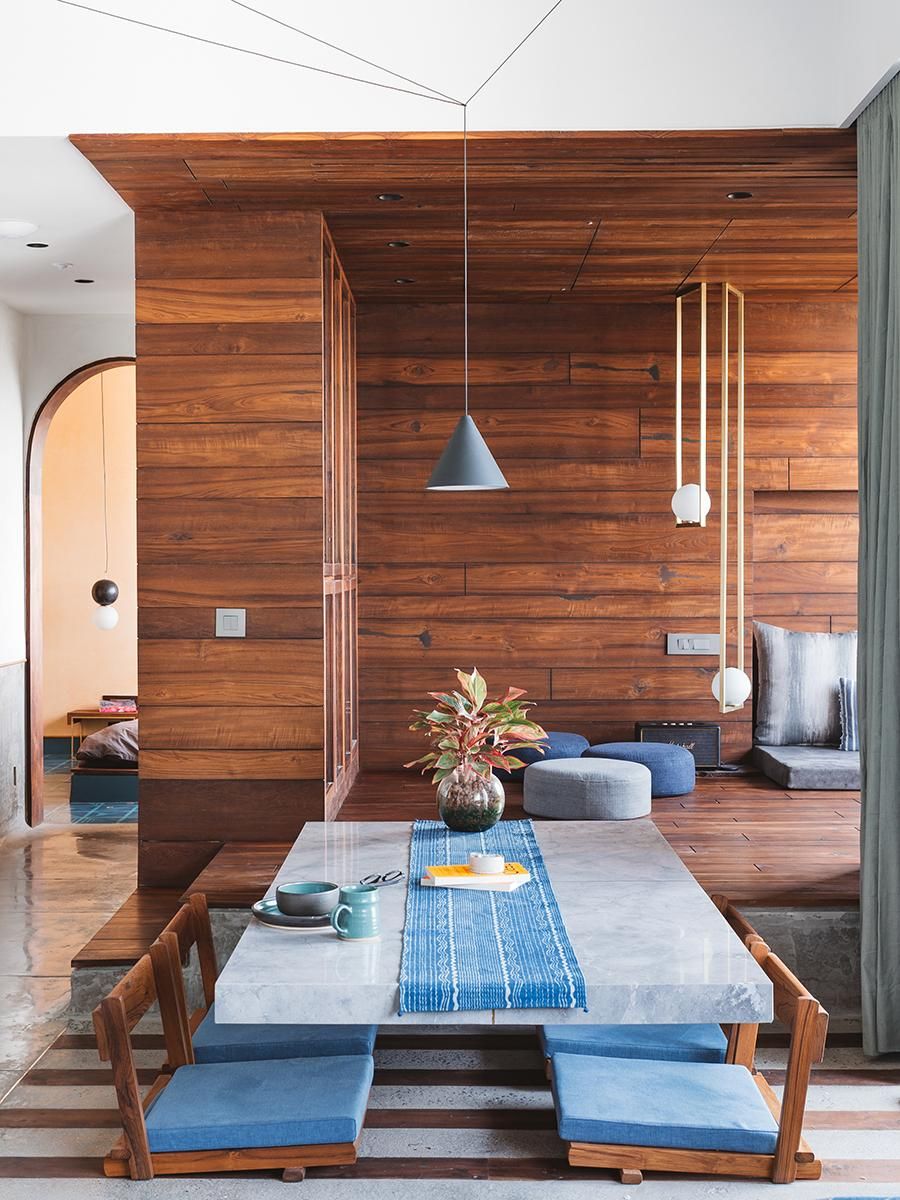 You can create large main room with sliding doors and tatami mats in all rooms are the common depictions of interior design in a Japanese home design. This concept of this Japanese dining table looks practical and traditional. This table layout is also known as Horigotatsu in Japanese terms. If you want to adapt this idea to your dining table, you have to be ready to sit on the floor when eating your meal. Moreover, you can also combine this concept with Scandinavian interior design into a warm and comfortable Japandi dining room.
Hexagonal Dining Table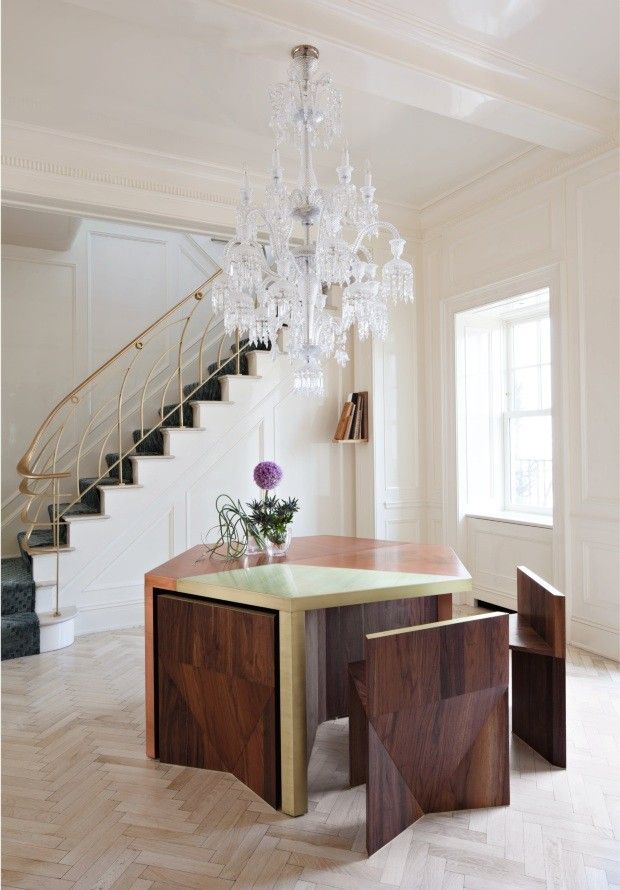 The geometric accent has a firm nuance to use in any interior design. Hexagon is one of the interesting geometric forms in math. It has six sides and looks like a simple diamond. Thus, adopting this form to make a dining table is a creative way to provide six seats for six people around your dining table. Moreover, the hexagonal dining table is useful for a narrow room because you can modify this chair to adjust each side to make a practical layout.
Rounded Rectangle Dining Table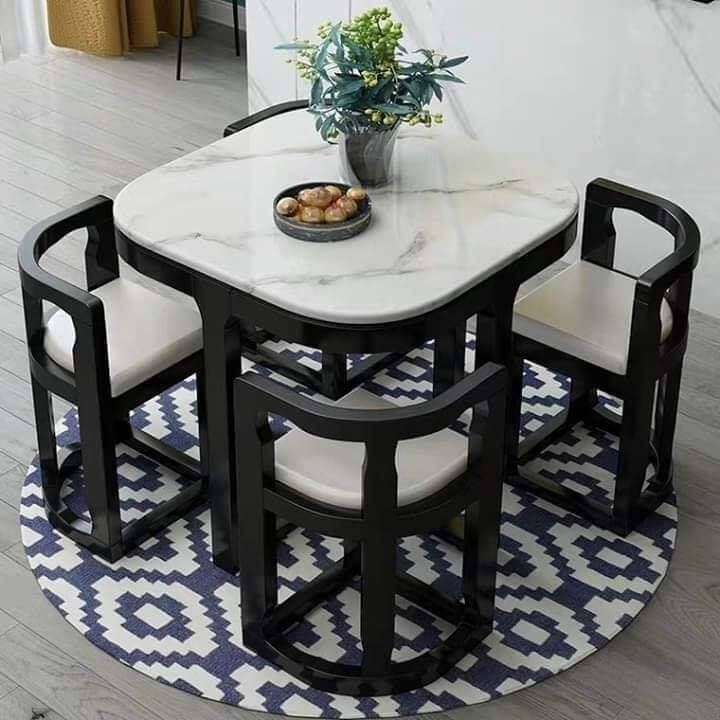 A rounded rectangle dining table is a combination of a half round edge and rectangle shape. This dining table looks catchy to put on an artistic rug as the mark of the dining room area. The color of chairs and table are more interesting to use the same theme. This dining table uses a marble slab that emerges a neutral impression in your dining room. Each people will get a strategic position on every nook when sitting around this dining table. Thus, this design simplifies your narrow room to have four chairs for a simple dining table.
Square Dining Table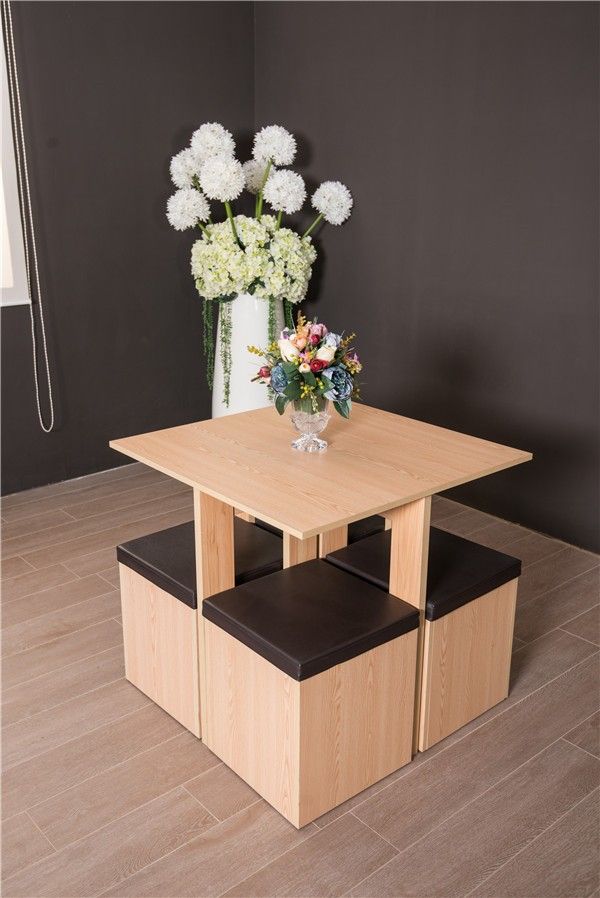 The square shape is commonly used as a dining table in many designs. A square dining table has a simple design to serve your need in creating a dining room in your small house. This design is suitable for a small family. Push this dining table in a narrow place, even if you only have a corner space. It suits well to adjacent to your kitchen because it will not consume the kitchen area in a large size. Besides, a square dining table has space under the table to put four chairs in a square shape. If you want to make it by yourself, adjust this size with your square table to put these chairs.
Kitchen Bar Dining Table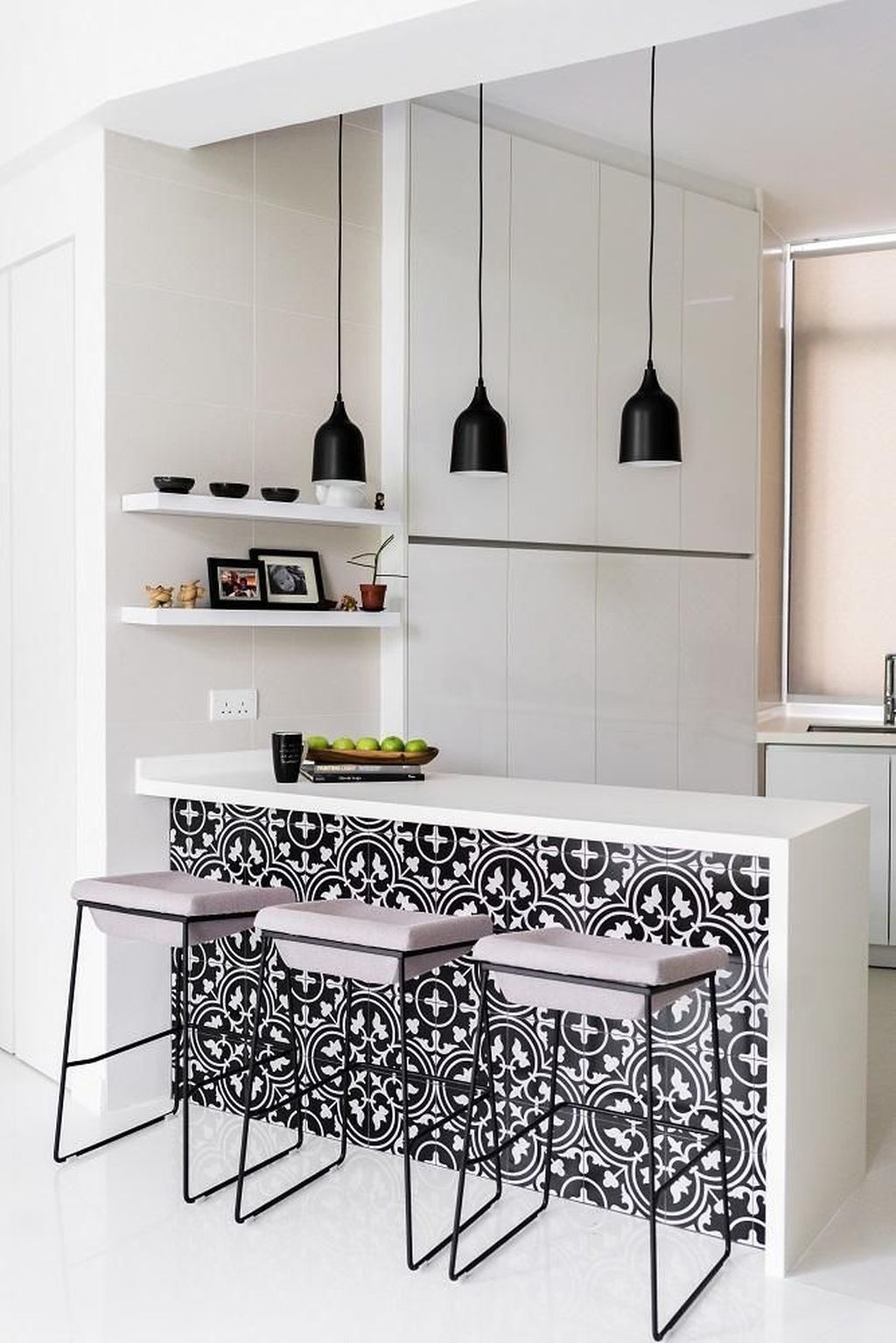 A kitchen island is a useful element in a kitchen design. It provides a simple dining table to connect to the kitchen directly. Having a kitchen island is interesting for those of you who have a narrow room at home. It is quite simple to give your kitchen island two bar chairs. The bar chair has a small design that saves more space but also functional to be your dining room chair. Thus, you can try this simplest way to combine your kitchen island and dining room in one spot.
Thus our discussion of Simple Dining Table Ideas for Narrow Dining Room Interior. A dining table is a must-have piece of furniture in a dining room. Without having a dining table, you have no special room to having a mealtime with your family. The decoration of a dining table has a connection to your space at home to create a dining room. Even though a dining room is an optional room in a small house but sometimes you need it too. The inspirations of a simple dining table we have shared with you are the simplest designs to install in your small house and also relevant to a big house. Thus, this article is helpful for you to set a simple dining table for any home size. Hopefully, this article is useful for you.